*FYI - this post may affiliate links, which means we earn a commission (at no extra cost to you) if you purchase from them. Also, as an Amazon Associate I earn from qualifying purchases. For the full scoop on what this means, feel free to check out our Privacy Policy and Disclosure.
---
As we're sure you know, we here at Geektrippers are obsessed with discovering the most magical places in the world, especially those that remind us of the faraway lands depicted in all our favourite movies, books, and TV shows. Today, we want to showcase the most magical places in Switzerland, a country with a dash of Lord of the Rings, Disney, and even Harry Potter all mixed into one mega-photogenic package.
So, from the real life Little Mermaid castle to J.R.R. Tolkien's inspiration for Rivendell, this article is here to satisfy all your nerdiest wanderlust impulses.
Without further ado, here is a list of the most magical places to visit in Switzerland… straight out of a fairytale!
Save this post for later on Pinterest: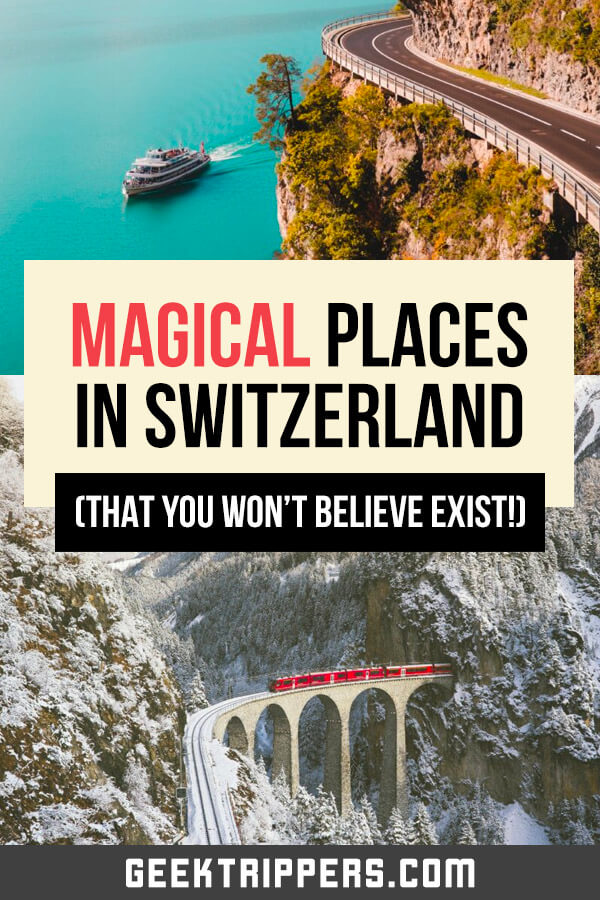 1. The Lauterbrunnen Valley
Rivendell it is not, but we can see why you'd make that assumption. The Lauterbrunnen Valley in central Switzerland, characterized by its steep imposing rockfaces, peaceful alpine meadows, and 72 waterfalls, is by far one of the most fairytale-esque pieces of Switzerland… and a Lord of the Rings creator by the name J.R.R. Tolkien would agree.
That's right – in his youth, Tolkien hiked through the scenic landscapes of the Lauterbrunnen Valley, a trip so inspiring, it went on to inspire his later work. As confirmed in letters written to his son in the 50s, "From Rivendell to the other side of the Misty Mountains" … "the journey… including the glissade down the slithering stones into the pine woods… is based on my adventures in Switzerland in 1911."
So yes, while New Zealand is of course known as the mecca of all things LOTR, the original inspo can actually be found in Switzerland: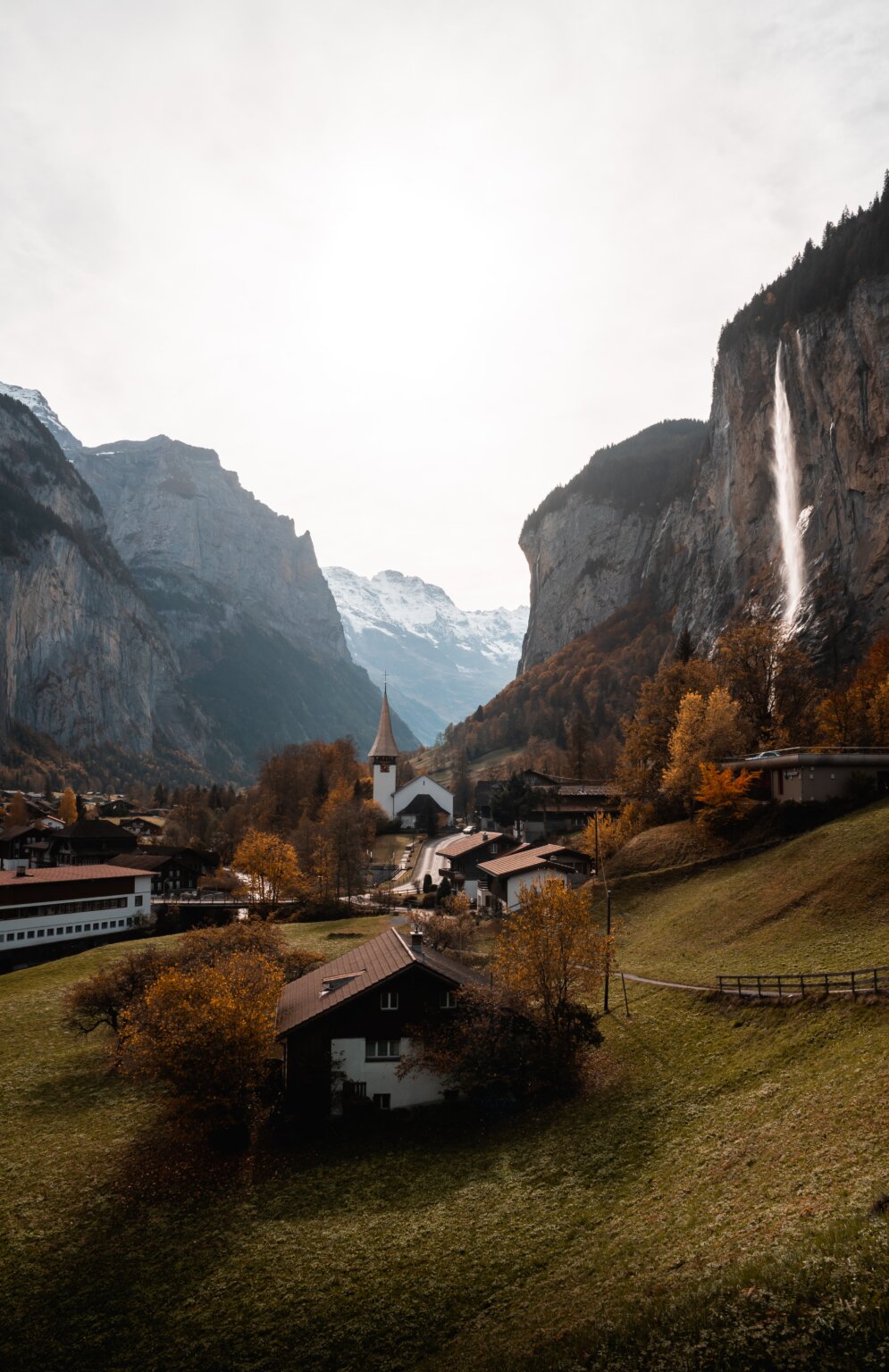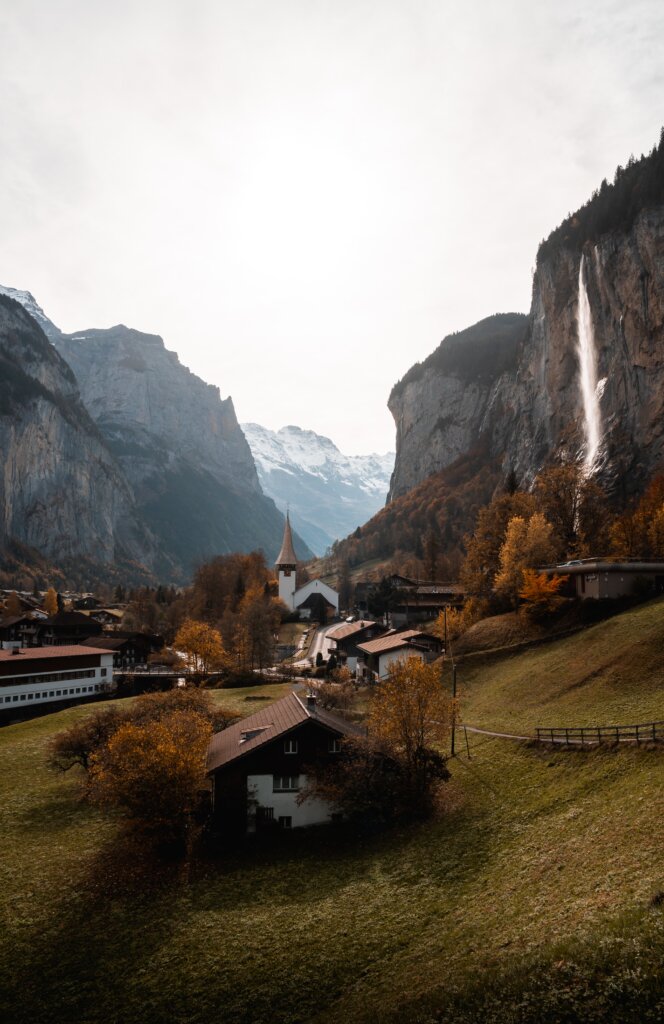 2. The Landwasser Viaduct
If you're dreaming of some mystical Hogwarts Express vibes, then Switzerland has a little something for that too.
While the true Hogwarts Express viaduct so frequently pictured in the films is found in Scotland (click here for a list of HP locations in Scotland!), a similarly stunning viaduct can be enjoyed via train in Switzerland: the Landwasser Viaduct, part of the iconic route enjoyed by the world famous Bernina Express.
This majestic railway, made of 6 tall limestone arches, can be found in the Swiss canton of Graubünden, and is a gorgeous sight in all seasons… especially winter!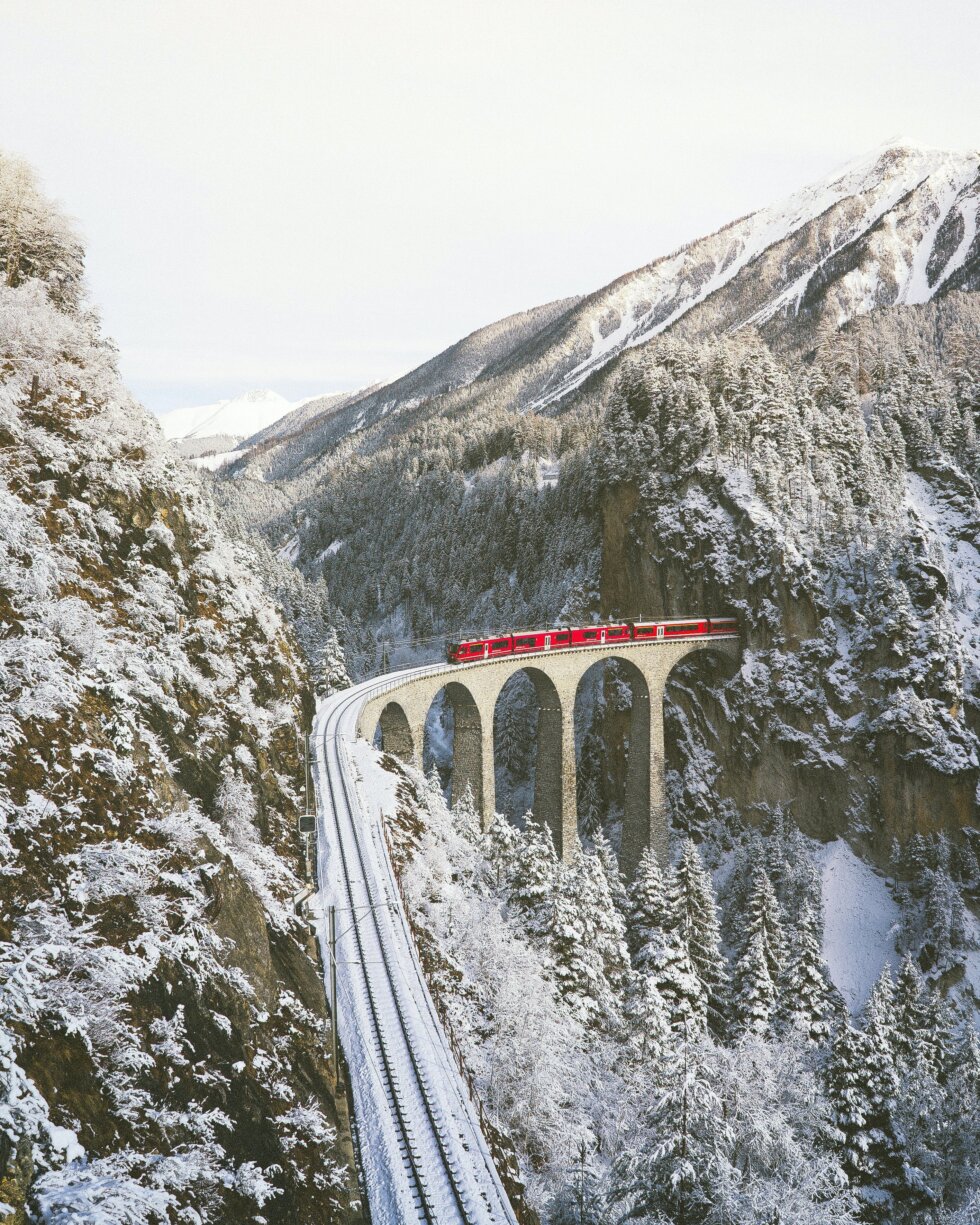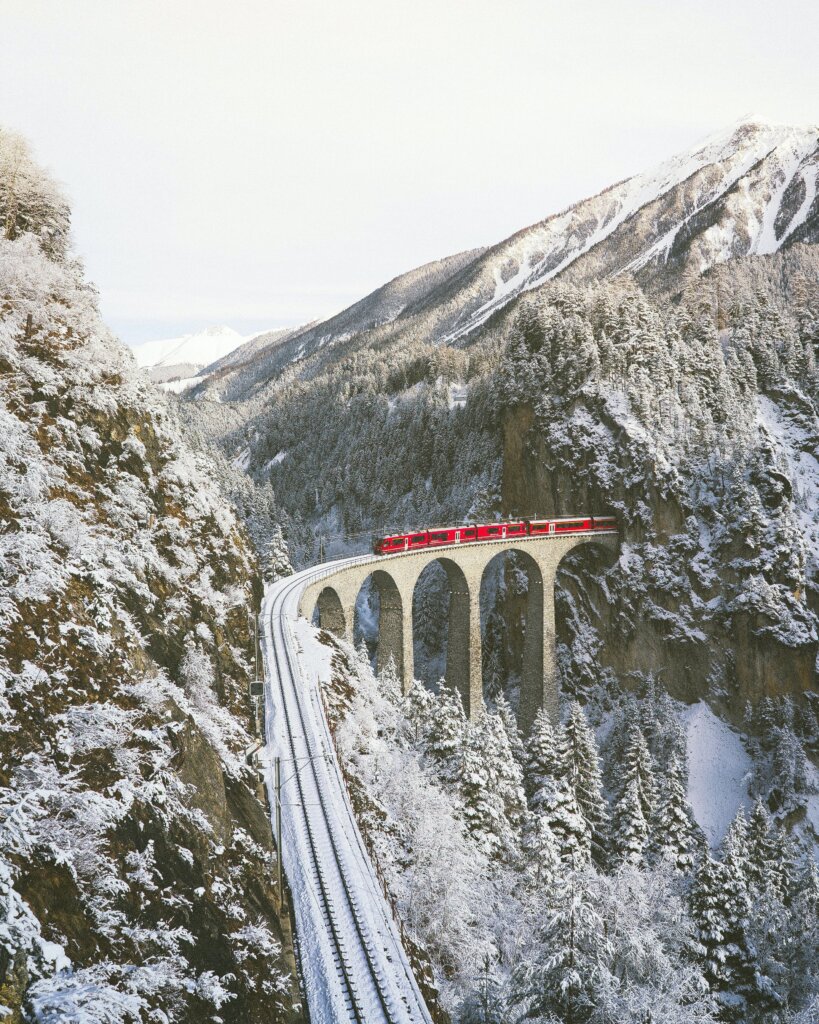 3. Château de Chillon
We've done LOTR, we've done Harry Potter, now how about some Disney? Luckily for all Geektrippers, Switzerland is home to Château de Chillon, instantly recognizable to most because, well…. this is the real life inspo for Prince Eric's castle in the Little Mermaid! Click here to learn more about the real life versions of Disney castles.
Perched along the scenic shores of Lake Geneva, this fairytale castle has long served as muse for poets, artists and writers… plus the millions of tourists that explore it every year. Despite its (often crowded) state of popularity, this castle is still a magical must-see, especially for any Disney fan!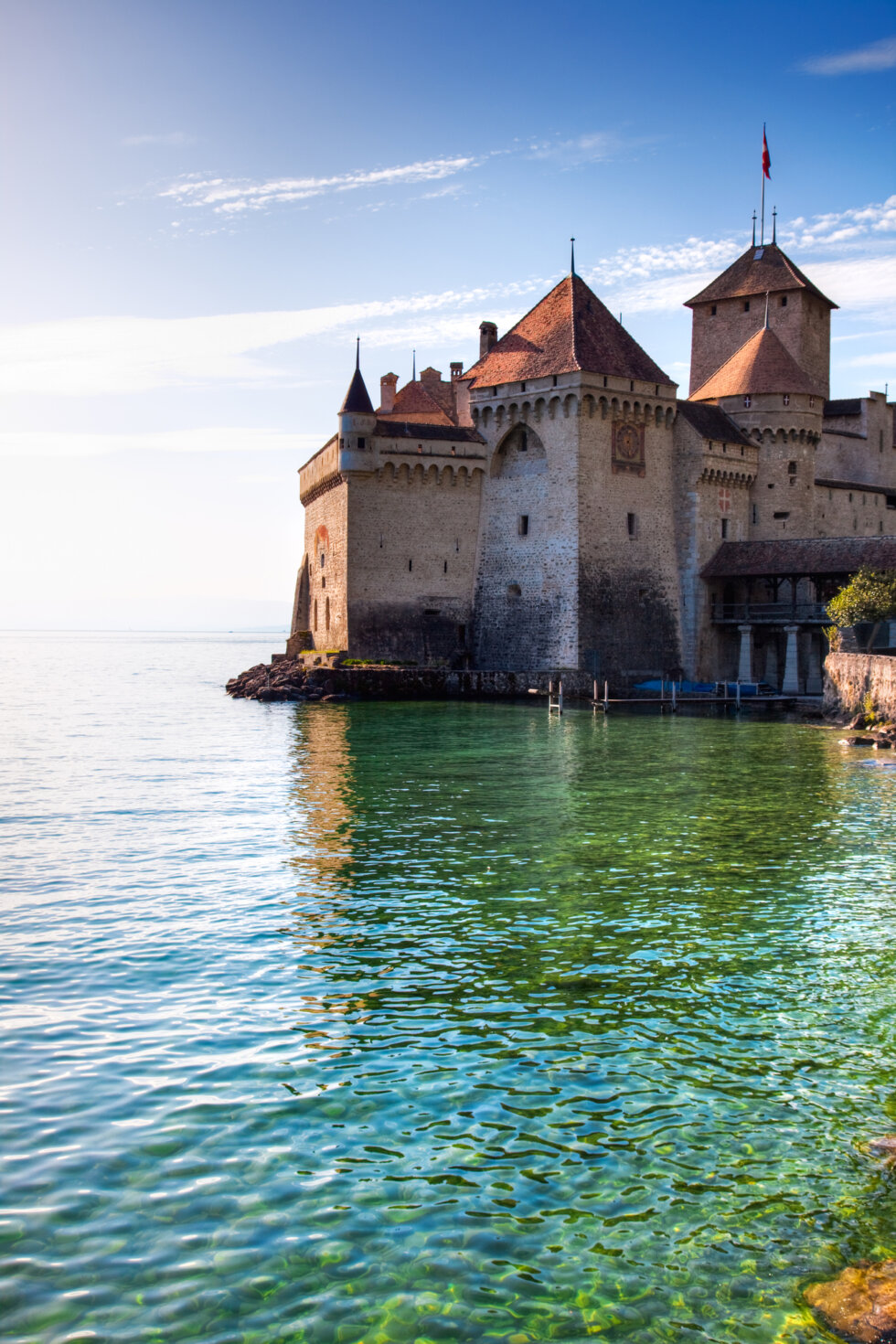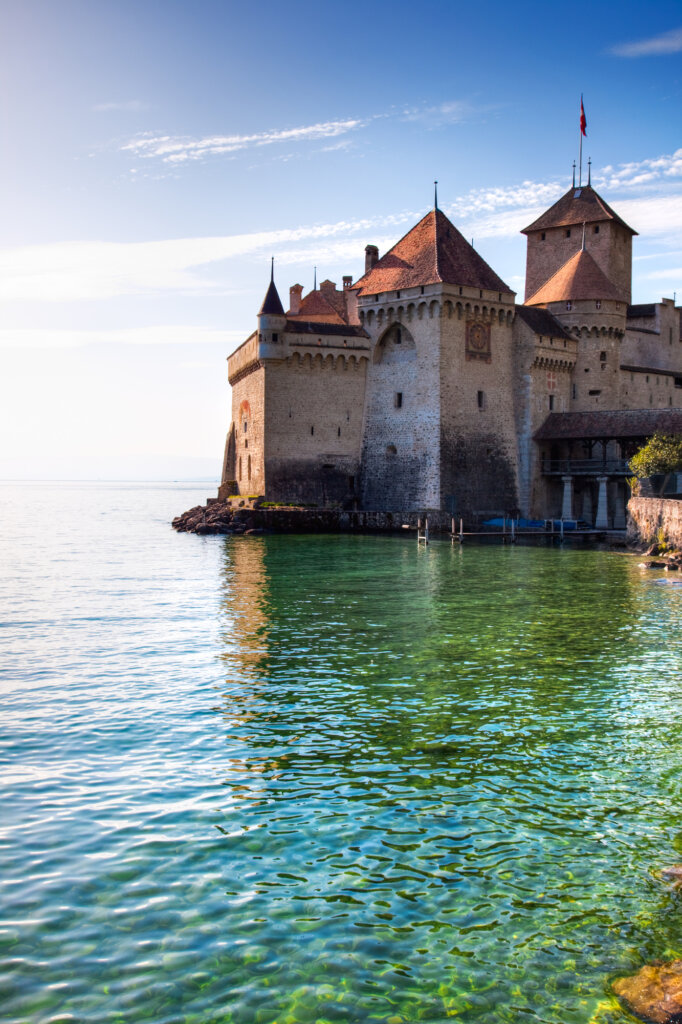 4. The Matterhorn
If you are thinking that the Matterhorn looks familiar, odds are you've glanced at it while en route to a choco-coma, because yes, this is indeed the actual Toblerone mountain. How much more magical can you get?
This craggly gem of the Alps straddles the border of Switzerland and Italy, with one of the most distinctive (and famous!) silhouettes of any mountain in the world. Standing at 4478m high, it's also one of the highest peaks in Europe.
One of the most popular places to get a good look at it is the ski resort town of Zermatt, but there are plenty of incredible hikes that you can do to get you up closer.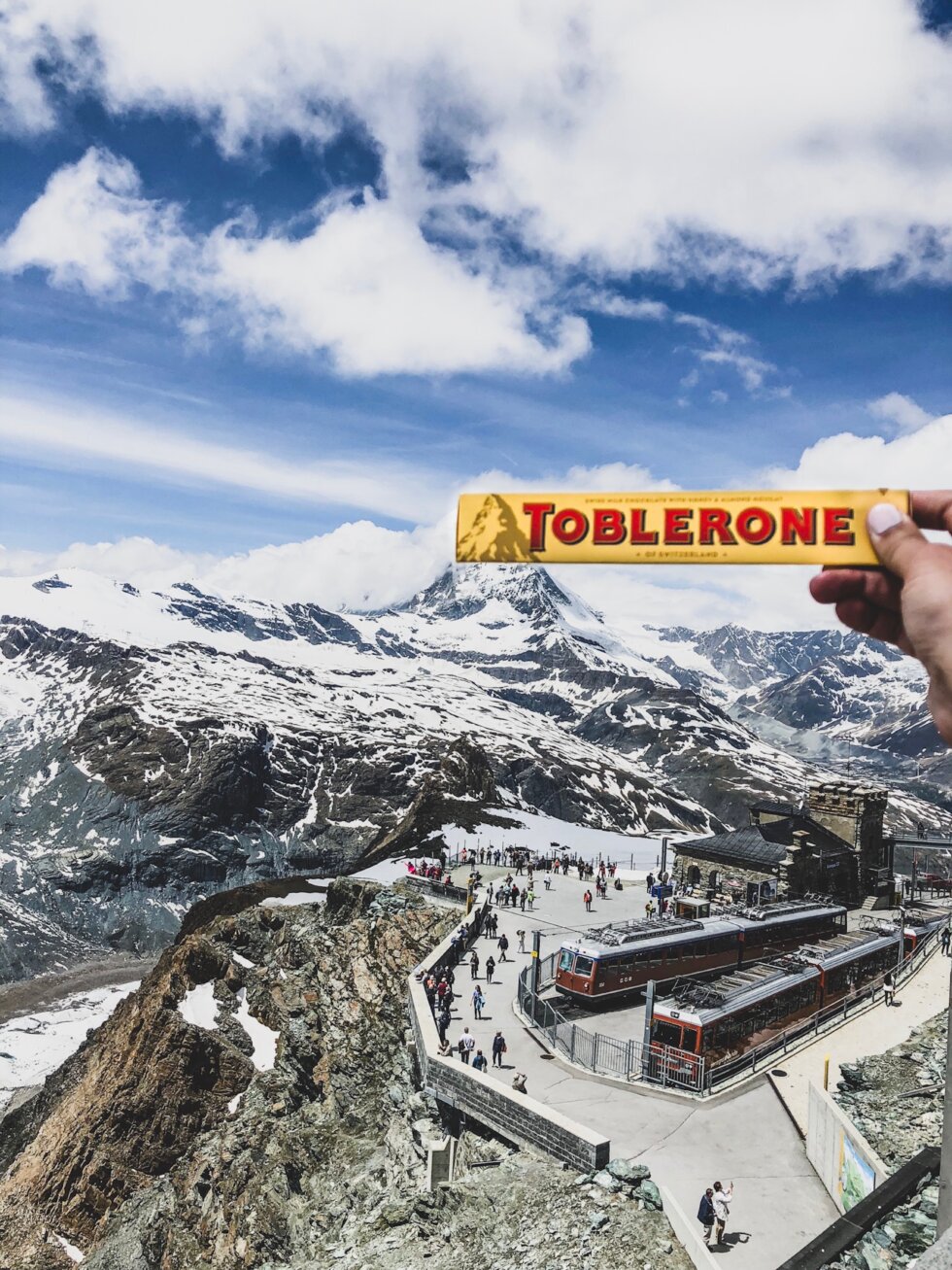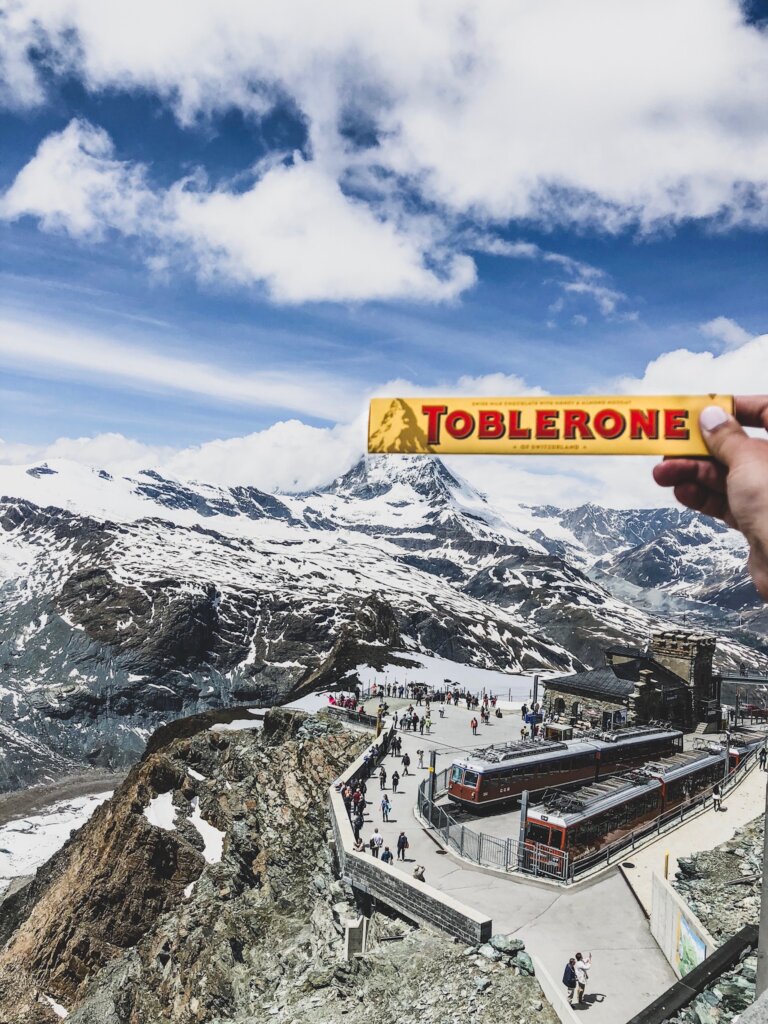 5. Blausee
Switzerland is full of magical turquoise lakes, but the glowing Blausee (literally translated to Blue Lake) in the Bernese Oberland may just top the list.
This tiny lake, formed within the ruins of a rock fall 15,000 years ago, boasts crystal-clear water thanks to its underground water source, but local legend speculates the bright teal colour comes from the blue-eyed maiden who came to this lake to mourn the loss of her lover. Whichever tale you choose to believe, there's no doubt that this lake is one of the most magical places you can visit in Switzerland: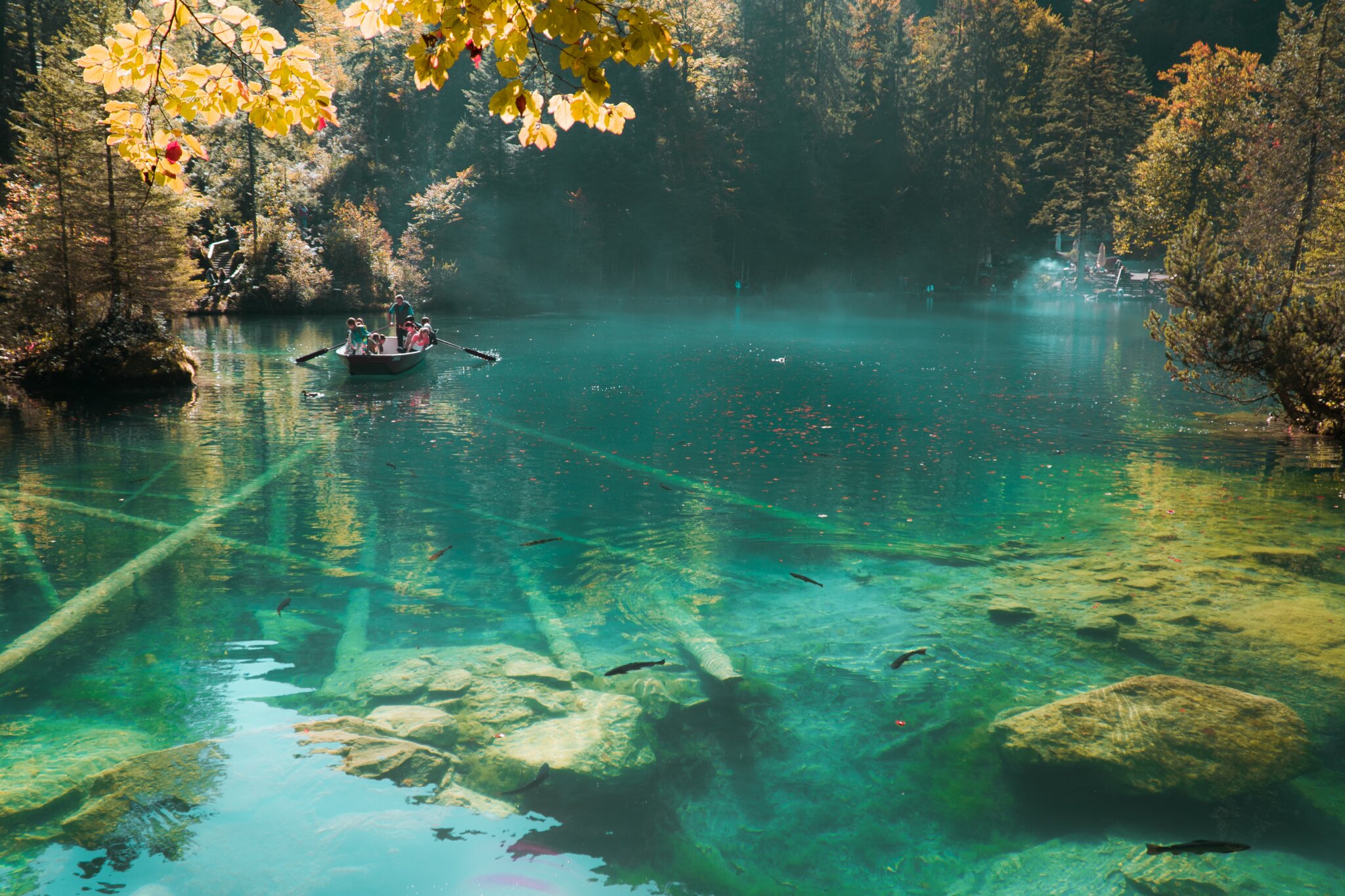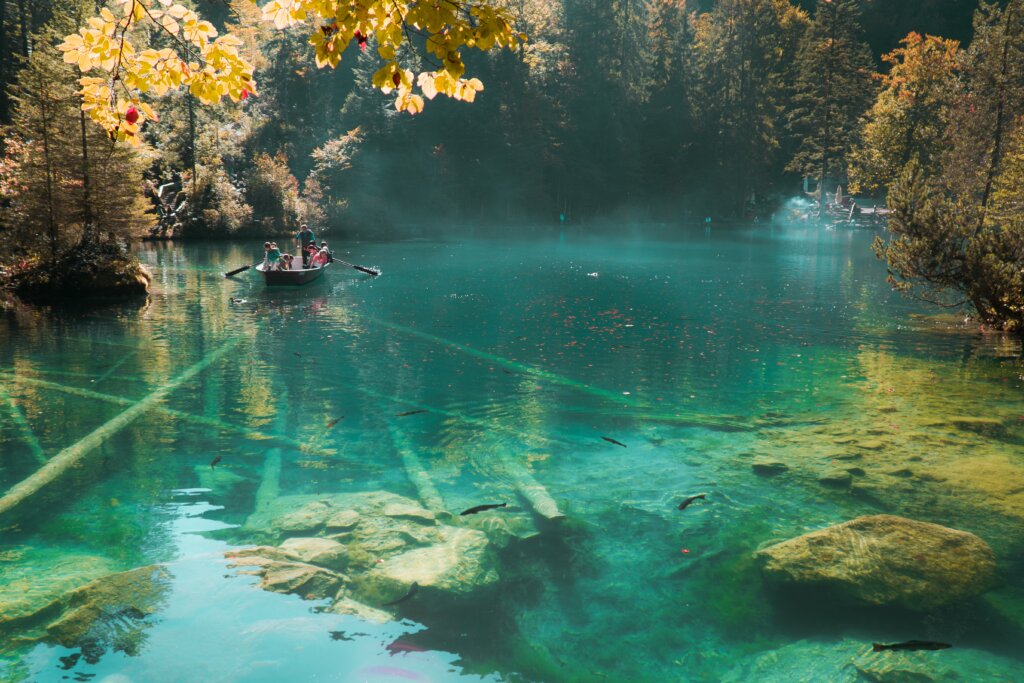 6. Valle Verzasca
With its emerald green water, whimsical stone bridge, and stunning mountaineous backdrops, the Valle Verzasca (located in the Swiss canton of Ticino) is a sure must-see when in Switzerland.
Or, maybe it's better to call it a must-swim: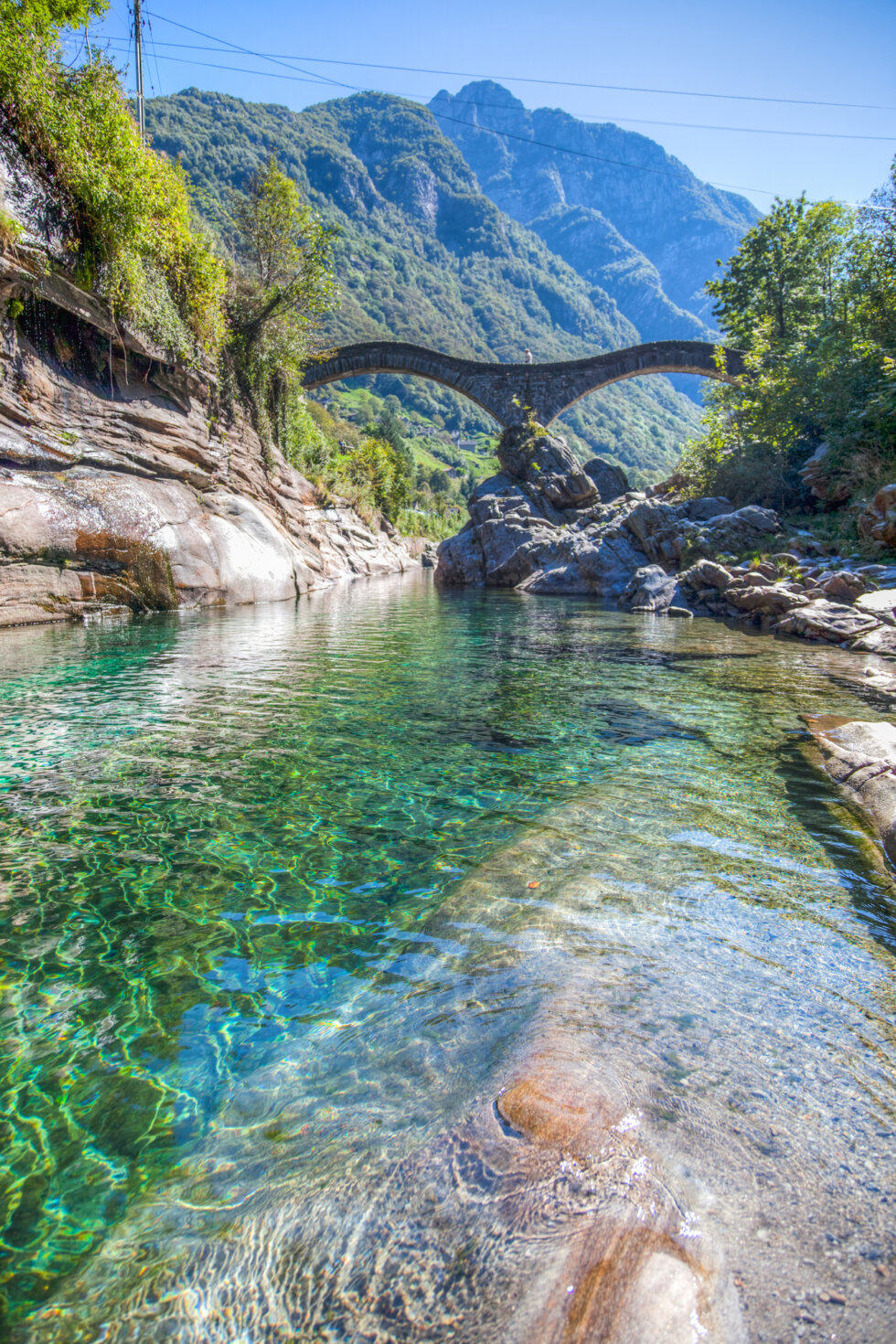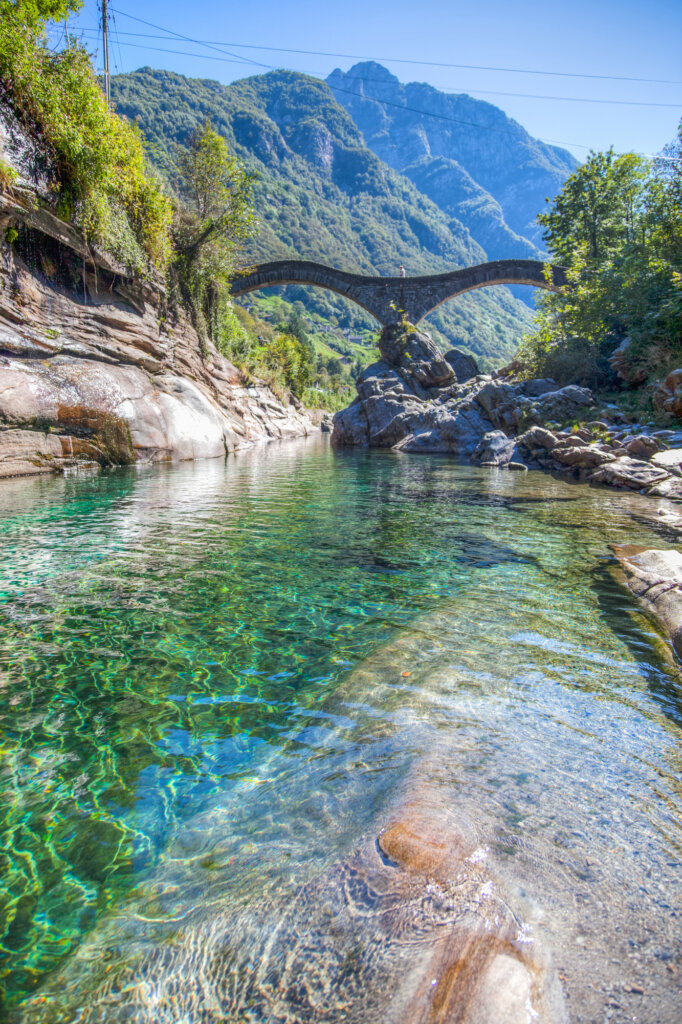 7. Chapel Bridge in Lucerne
Besides being one of the most unique bridges in the world, the Chapel Bridge in Lucerne (Kapellbrücke in German) is one of the most magical spots to visit in the country… I mean, it does bear some resemblance to the Hogwarts' covered bridge, no?
Hovering above the turquoise waters of the River Reuss, this covered wooden bridge dates back to the 17th century, making it the oldest bridge of its kind in all of Europe. Besides being gorgeous to look at though, it's also a fascinating bridge to walk through, with beautiful paintings on the inside depicting scenes from the city's history. While sadly, many of these paintings perished in a fire back in 1993, dozens still remain today for your gawking pleasure: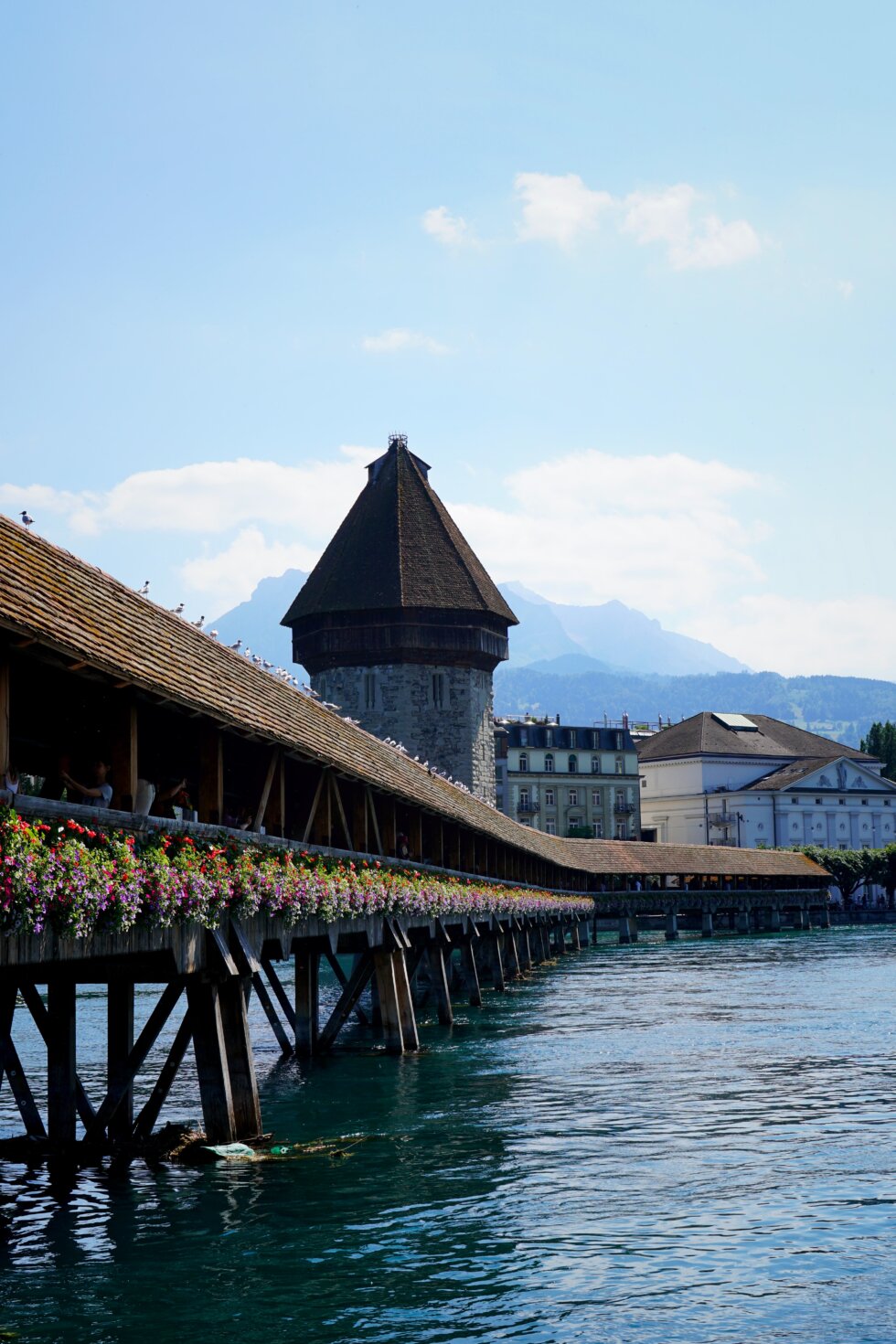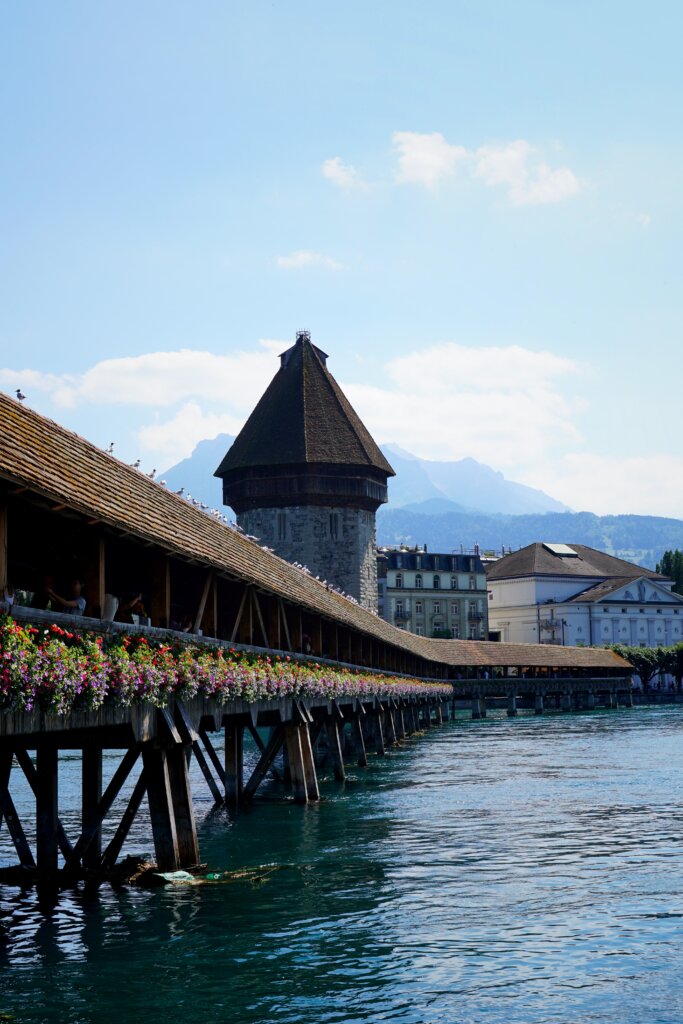 8. Berggasthaus Aescher-Wildkirchli
Think we're running out of magical sights? Not yet, Geektrippers! Allow us to present a guesthouse built into the side of a mountain.
Yes, really.
This unique spot is known as the Berggasthaus Aescher-Wildkirchli, and while it boasts a 170 year history, today it is a stunning Swiss chalet serving hearty meals and comfort…. on the edge of a literal cliff. Access to this spot is only possible through a gruelling hike or, a breezy cable car ride to the top. I'm sure you can guess which one we'll be choosing.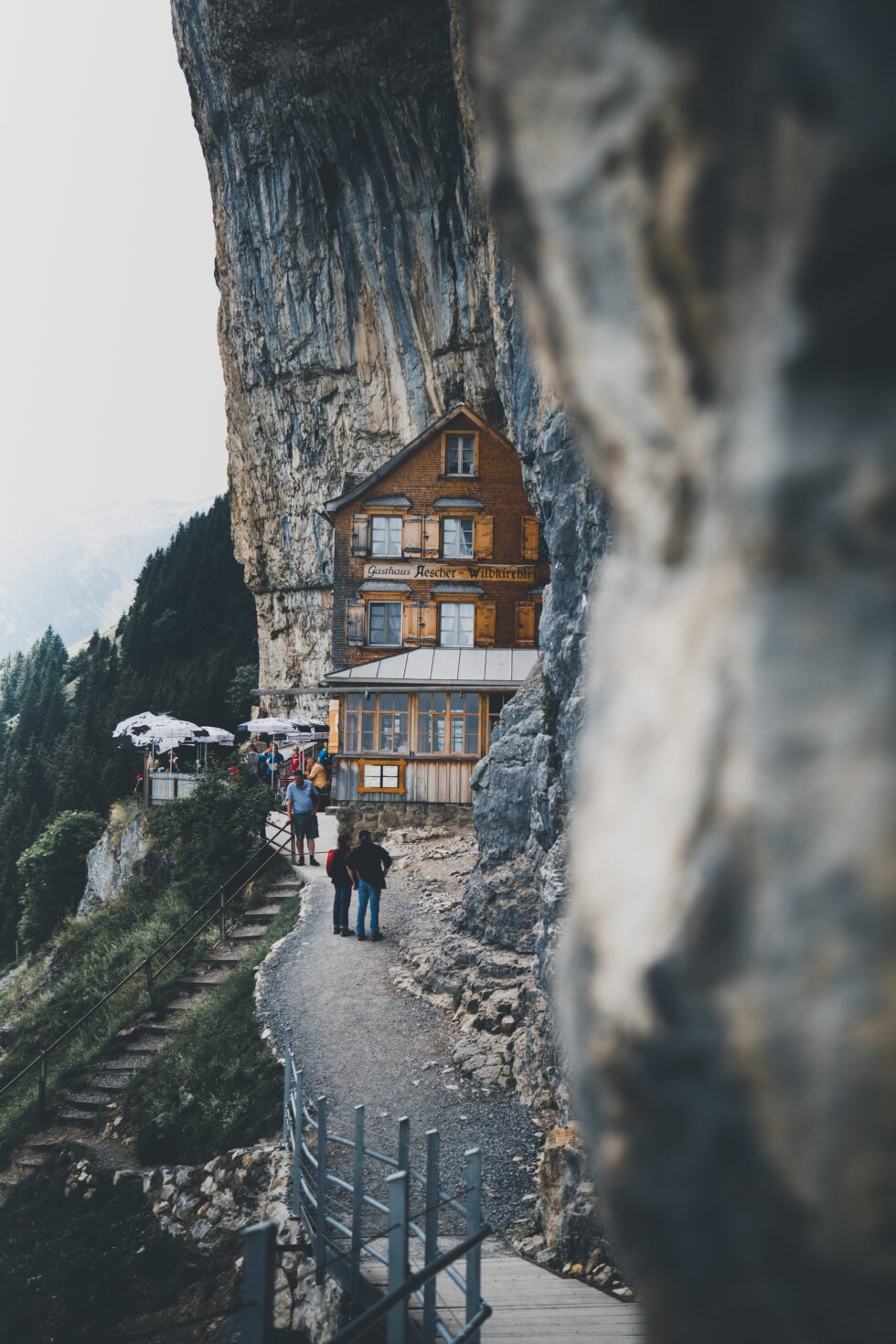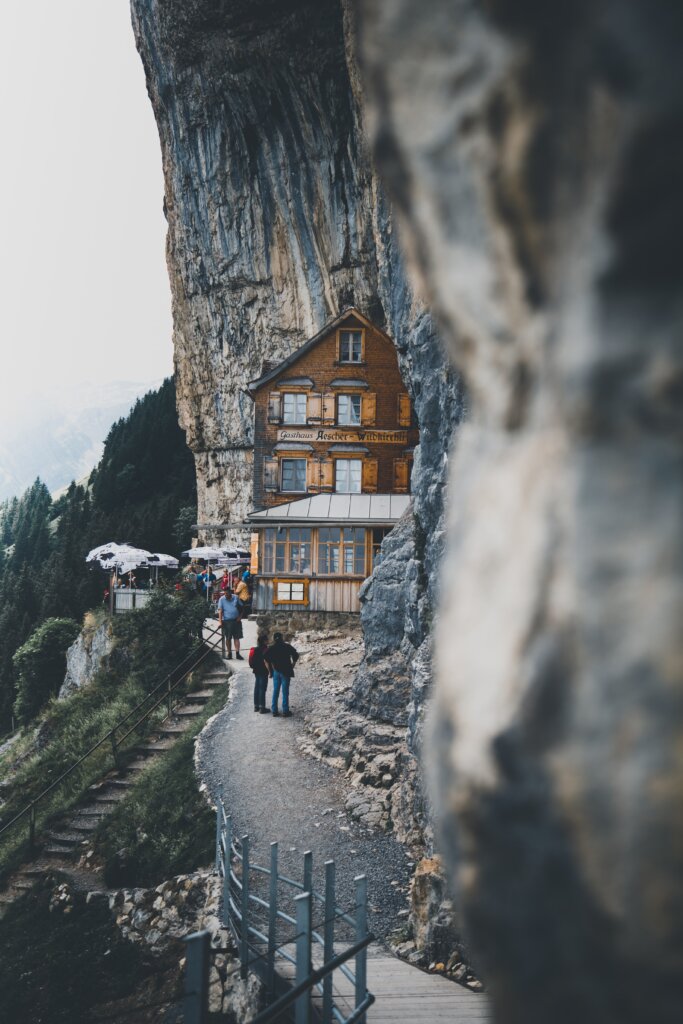 9. Lake Thun
Why don't we toss in a final lake for good measure? Lake Thun is a bright alpine lake located in the Bernese Oberland, lined with picturesque towns, castles and plenty of opportunities for thrillseekers to get their fix. In fact, the Swiss adventure playground of Interlaken can be found along the lake's edge, offering opportunities for canyoning, skydiving, bungee jumping and whatever adrenaline rush you might be craving…
Of course, a scenic boat ride along the water is a much calmer option. See? Lake Thun offers a little something for everyone!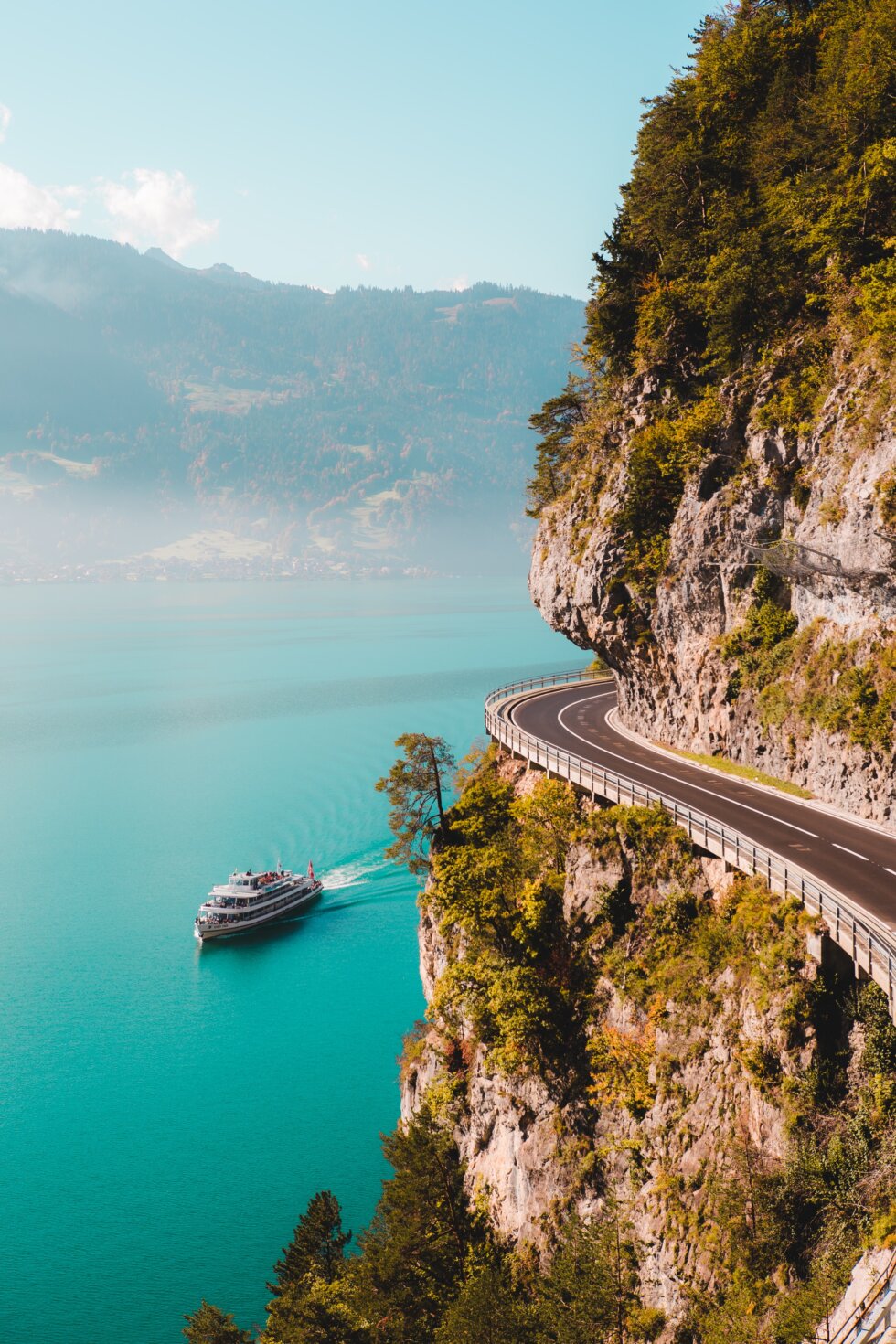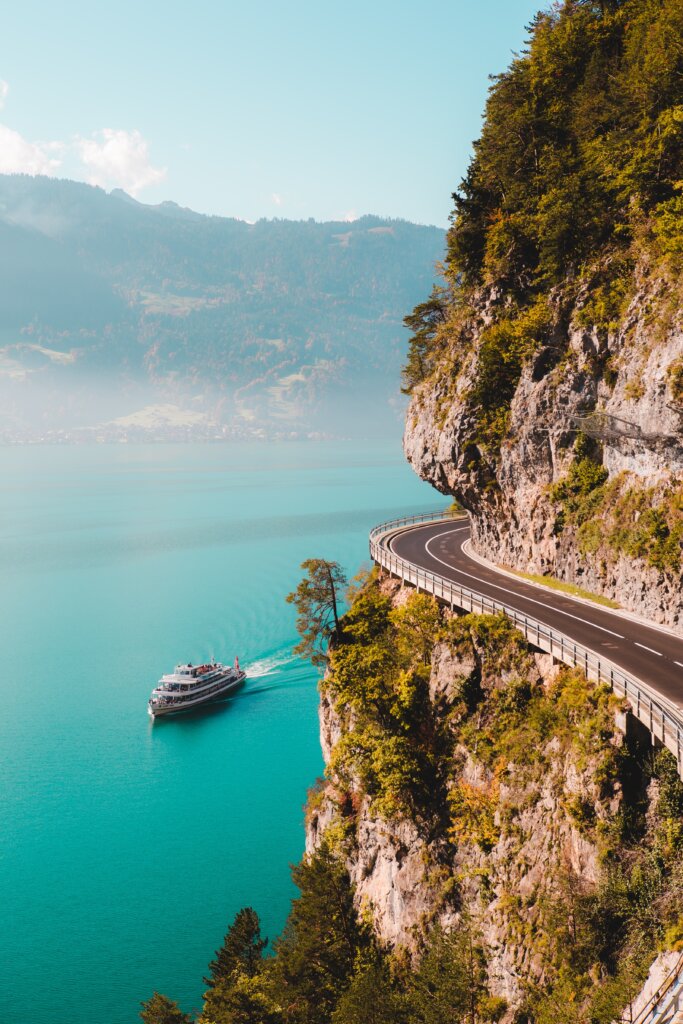 10. Charles Kuonen Suspension Bridge
Last but not least, we have the absolutely mindblowing Charles Kuonen Suspension Bridge, the longest pedestrian suspension bridge in the entire world, spanning almost half a kilometer.
Those who dare to cross this bridge are treated to views of stunning mountainscapes while dangling above the municipality of Randa, although judging by photos, this one may not be for the faint of heart:
What other magical places in Switzerland would you recommend?
We're well aware that there are plenty more magical places that must be added to this list. Let us know in the comments which spots you would recommend to us! Happy geektripping 🙂