*FYI - this post may affiliate links, which means we earn a commission (at no extra cost to you) if you purchase from them. Also, as an Amazon Associate I earn from qualifying purchases. For the full scoop on what this means, feel free to check out our Privacy Policy and Disclosure.
---
At Geektrippers, we love uncovering magical destinations around the world that remind us of fairytales, storybooks and all our favourite pieces of pop culture. In this article, we'll be sharing with you some genuinely jawdropping places to visit in Austria, ripped straight from the pages of a storybook.
So, whether you want to frolic through the streets and landscapes seen in the Sound of Music, or follow in the footsteps of Europe's most famous royals, this article will walk you through some of the most magical places to visit in Austria. Enjoy!
Save this post for later on Pinterest: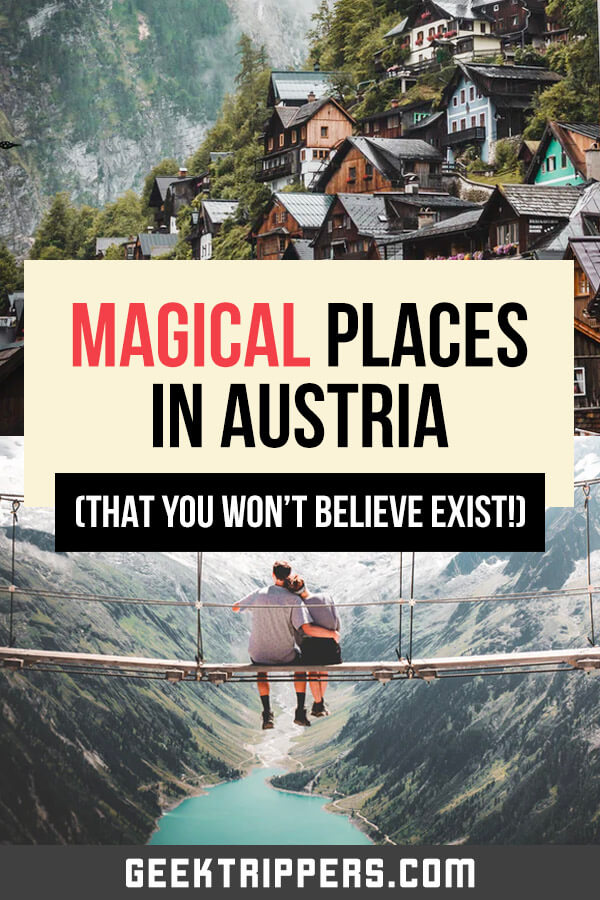 1. Hallstatt
We'll begin with one of the most magical fairytale places in Europe: Hallstatt, a charming market town with less than 1000 inhabitants, perched scenically along the shores of Lake Hallstatt in Austria's Salzkammergut region.
And while Hallstatt's postcard-perfect aesthetic is already enough to make any Geektripper salivate profusely, there are plenty of fascinating hidden gems to uncover here too – among them, Roman ruins hidden in a sports shop and a mysterious house filled with painted skulls. Hallstatt may be a bonafide tourist magnet that is heaving with crowds in peak season, but one glance at a photo and you'll see exactly why: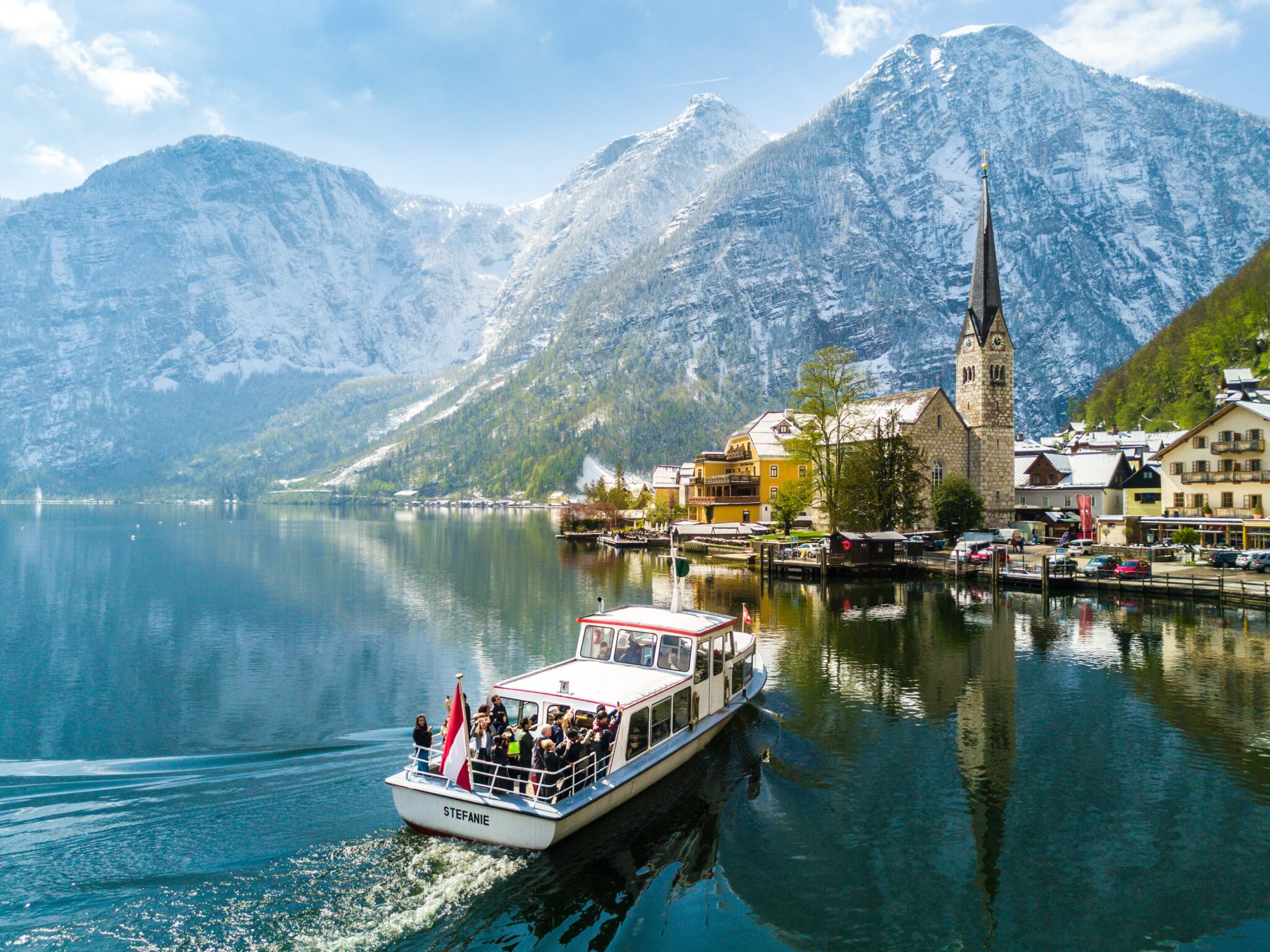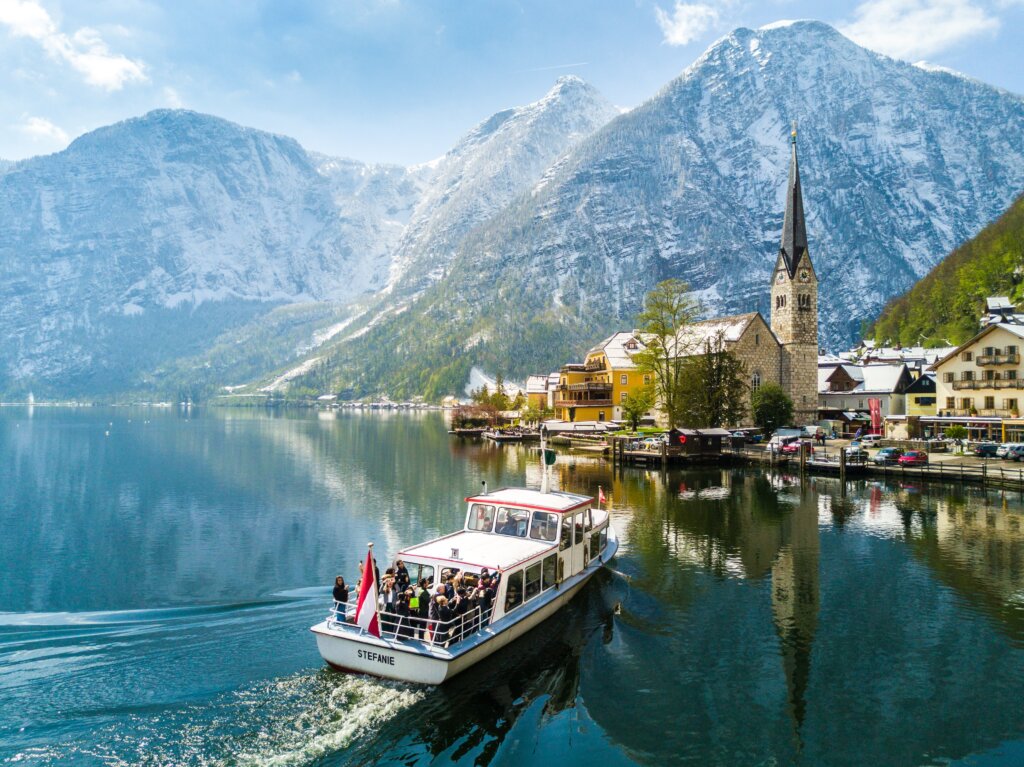 2. Grünersee
The emerald green waters of Grünersee in Southeast Austria are a true fairytale sight to behold, but the main reason it made our list is because of its unique quirk: this lake is home to an underwater park, complete with benches and a bridge, making it once a favourite for divers in the summer time. While diving is now banned here, you can click here to see an epic video of what it was like!
How is this possible? Allow us to explain – this spectacular lake is unique in that it only reaches its maximum depth of 12m in the summer, when it fills with melted snow from the mountains. Other times of the year, the area is used as a park, which is why it boasts such a detailed underwater world. Pretty spectacular, no?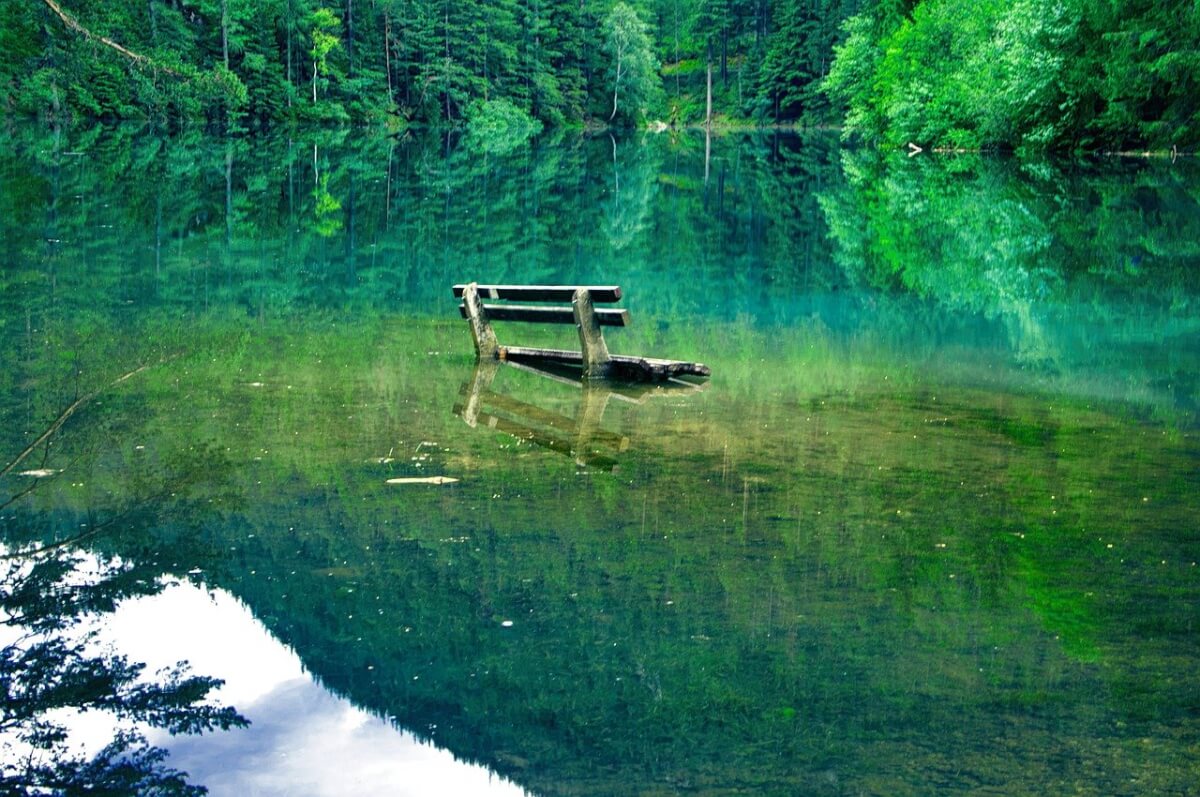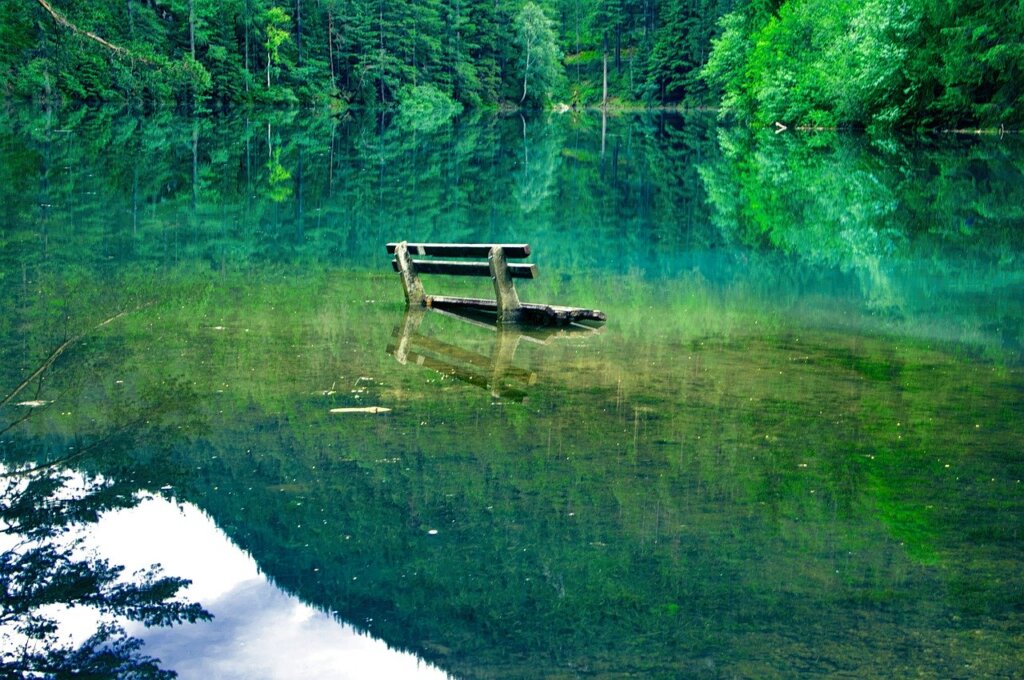 3. This Famous Suspension Bridge in the Zillertal Alps
For a stunning little fairytale bridge in Austria, look no further than this Insta-famous suspension bridge in the Zillertal Alps, found close to the Olpererhütte.
Perched over the bright blue waters of Lake Schlegeis, this is one of many magical places to visit in Austria via hiking… although the bridge itself is a bit of an optical illusion. The bridge is (in actuality) above a rocky stream bed rather than directly over the lake, but on the bright side, that makes the entire thing a lot less terrifying to cross.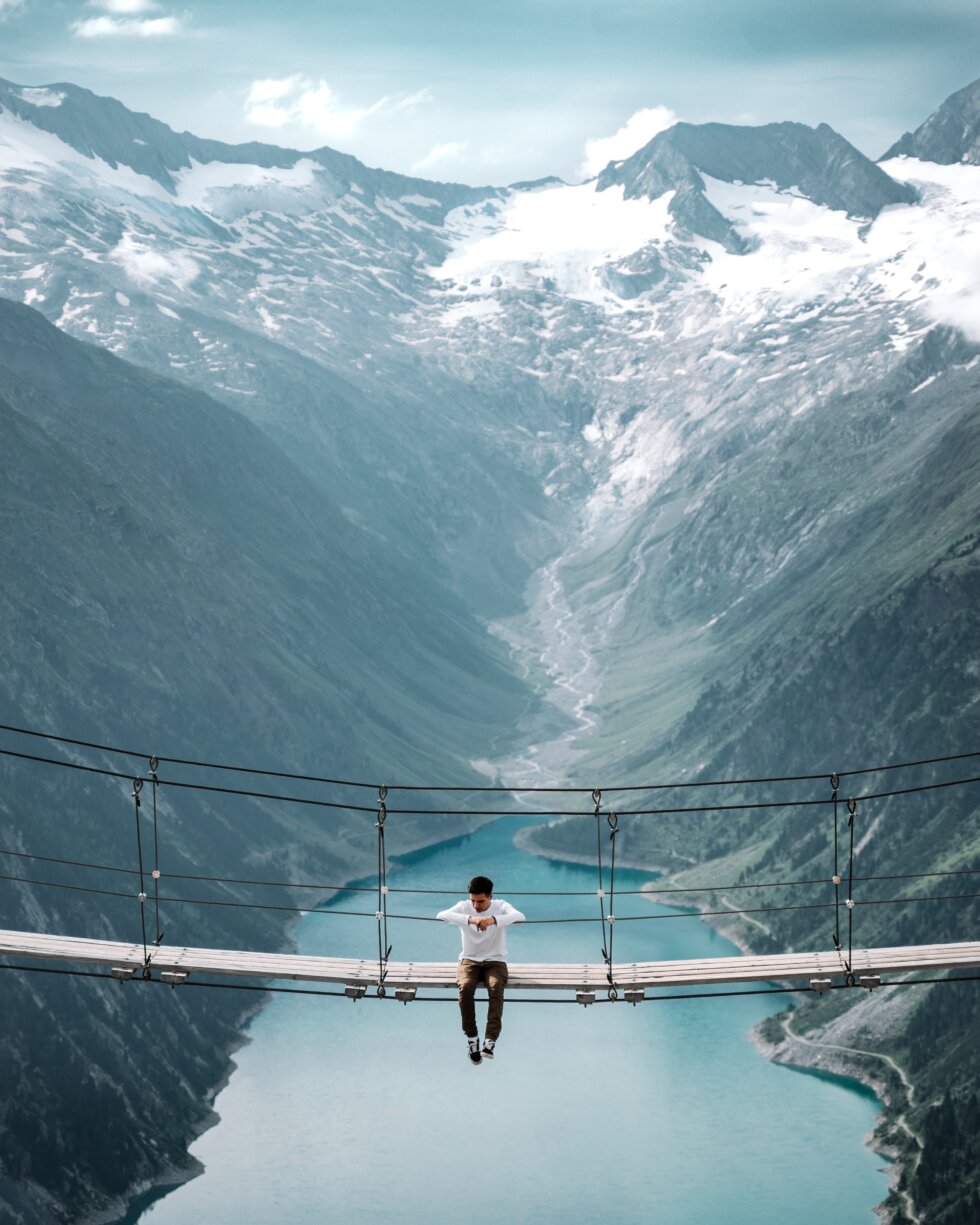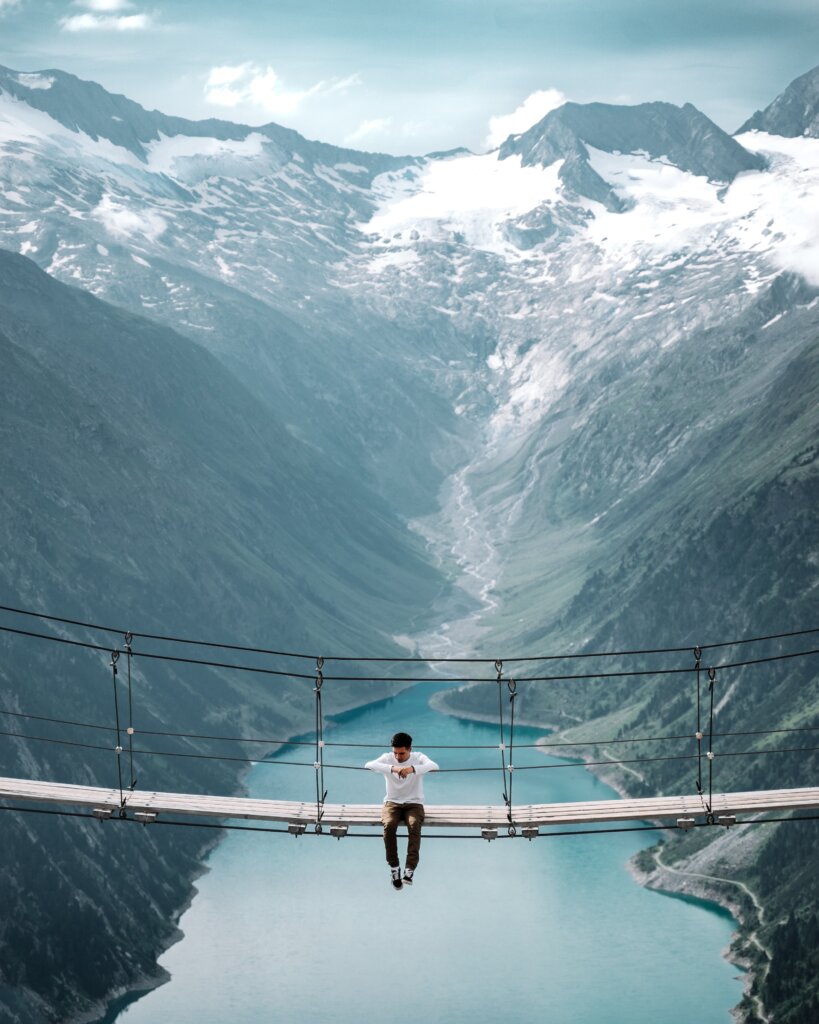 4. Vienna
Austria's illustrious capital city Vienna needs little introduction. Still, the fairytale magic in this city is endless, which is why we've included it in our list.
Thanks to its former stint as an HQ of the Habsburg Empire, Vienna is a city that is swimming in palaces, gardens, and opulent architecture. A single walk through the city's cobbled streets and you'll feel like the protagonist of your own storybook… and after sampling some of the city's most famous sweet treats (apple strudel, Sachertorte, and hot chocolate among them), you'll surely never want to leave.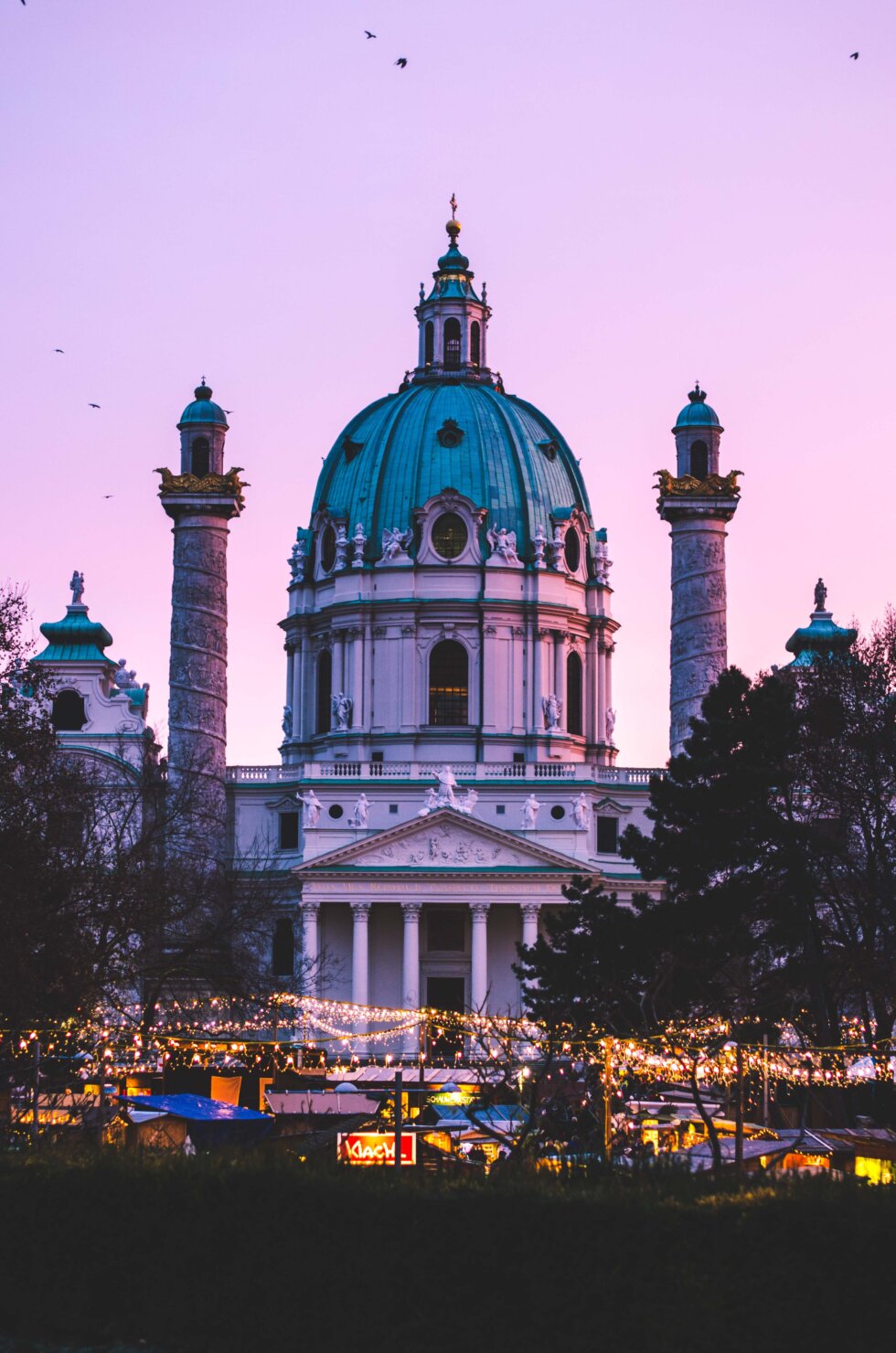 5. Salzburg
Even if you've never been to Salzburg, odds are you've probably seen it before… after all, this is the charming city that plays a starring role in the classic film, Sound of Music!
Crowned with an imposing hilltop fortress that dates back to the 11th century, Salzburg is a buzzing cultural hotspot that boasts a stunning Old Town, a serene riverside, and plenty of lovely gems to explore. Sure, this is a popular city that's thick with crowds in peak season, but beyond seeking out Sound of Music locations and tracing the footsteps of Mozart (who was born here), there are plenty of magical sights to discover, especially if you venture out into the nearby Alps.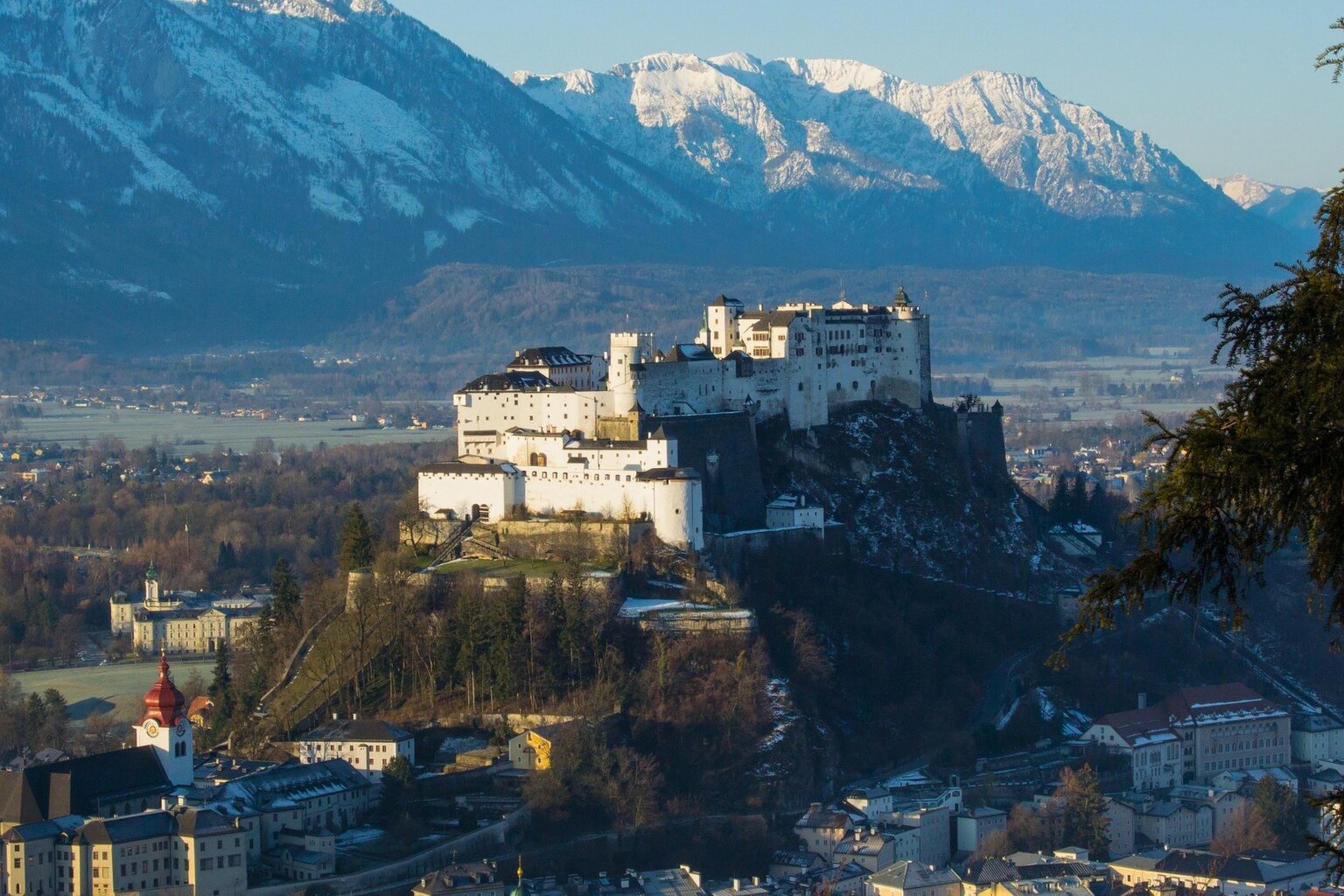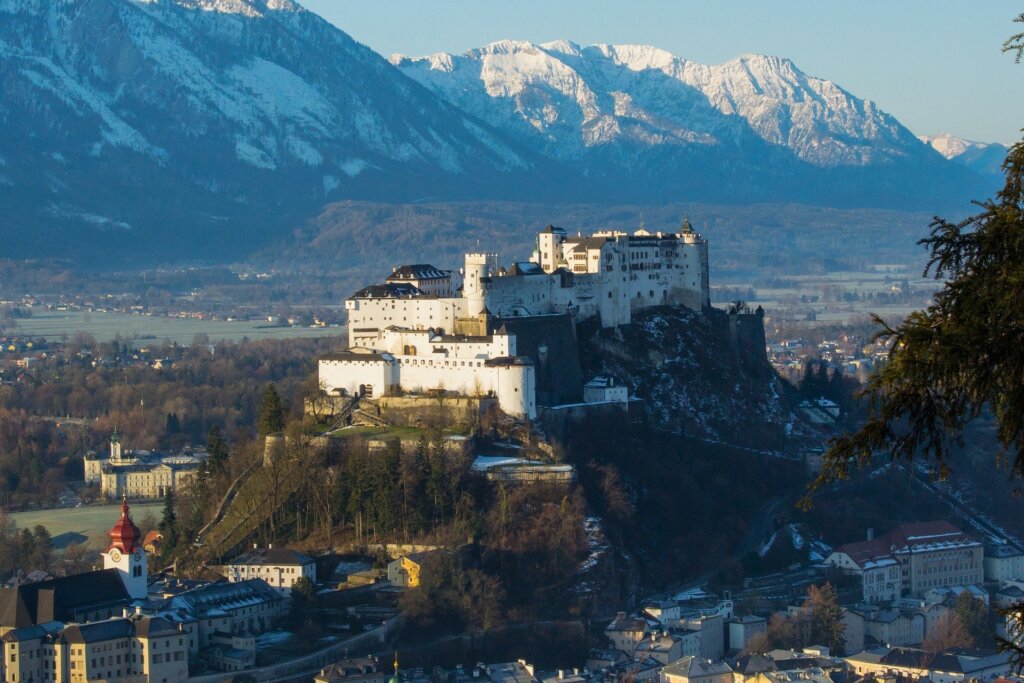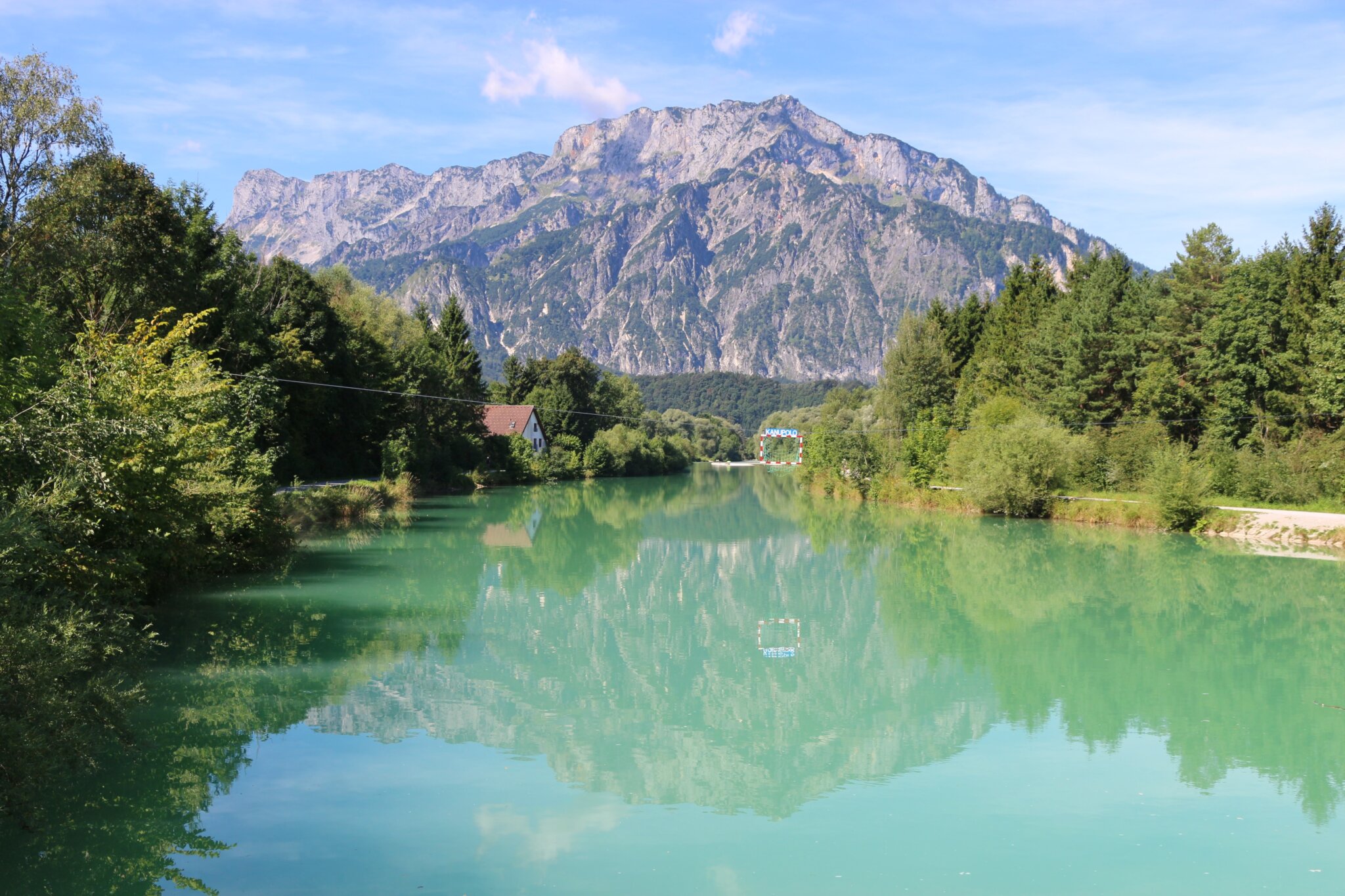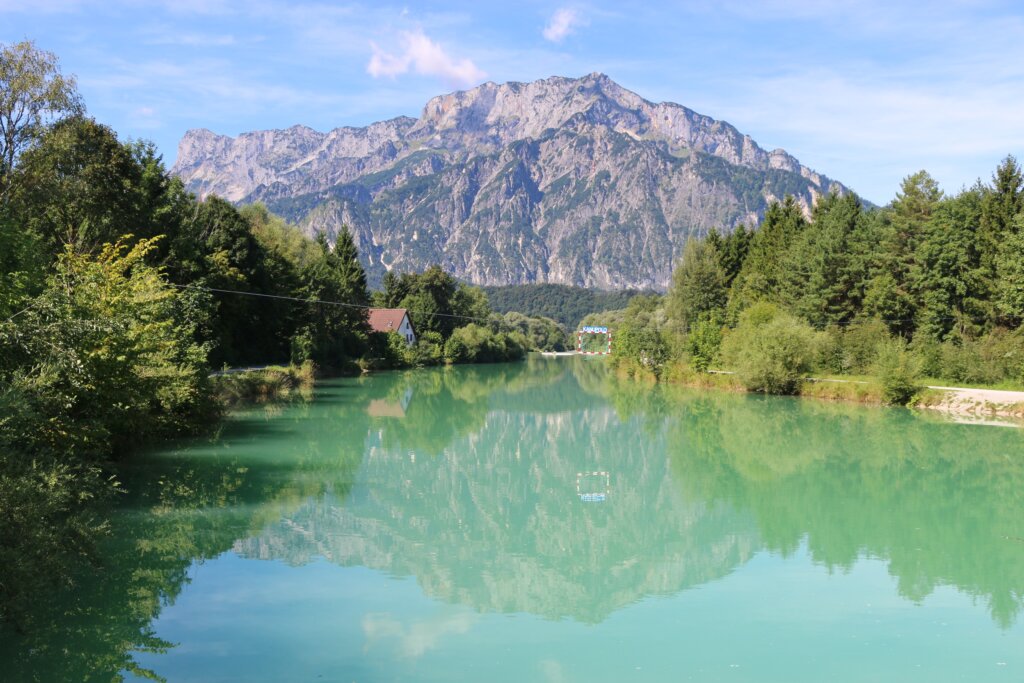 6. Innsbruck
Snow-capped mountains, thin pastel buildings, and a rushing turquoise river all combine to make Innsbruck one of the most magical places you can visit in Austria. Its heavenly Old Town, combined with its proximity to the Alps, makes it the perfect base for exploring the state of Tyrol, of which Innsbruck is actually capital.
PS: Just outside of Innsbruck, you'll find one of the sparkliest attractions in Europe: Swarovski Crystal Worlds, an experiential attraction made up of over a dozen "Chambers of Wonder".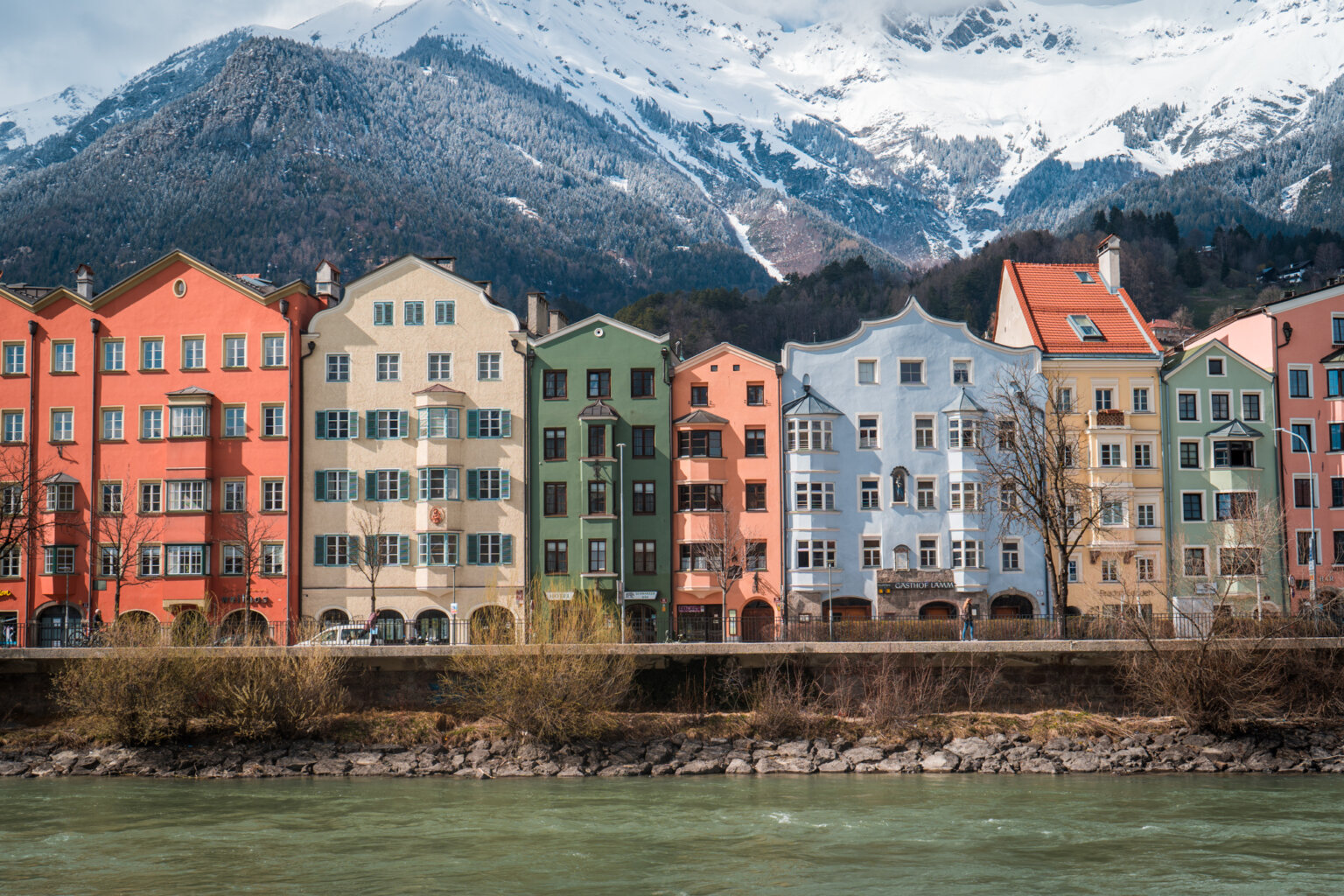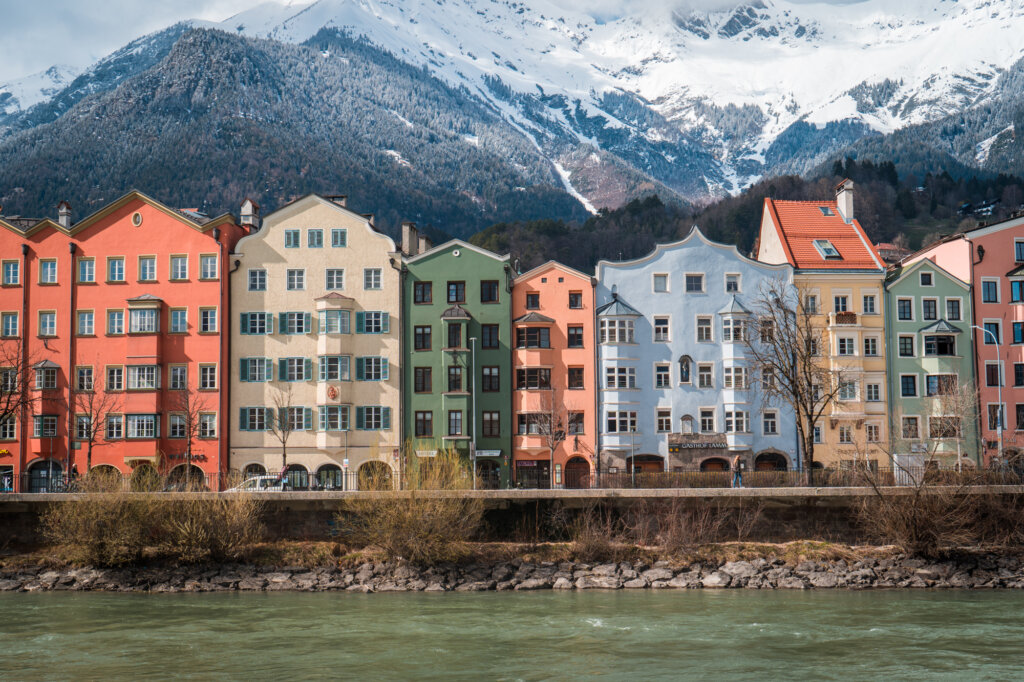 7. Rogner Bad Blumau
For a whimsical wellness getaway, another one of Austria's must-see fairytale spots is the Rogner Bad Blumau, a thermal spa and hotel nestled in hills of East Styria.
What makes this spa so special? Well, its colourful and eclectic design was created by renowned Austrian artist Friedensreich Hundertwasser, who filled the spa with bold painted facades, golden domes, and thousands of windows/columns…. no two of which are the same. If your goal is to step into a quirky fairytale (while of course, being spoiled by spa amenities), this is your place.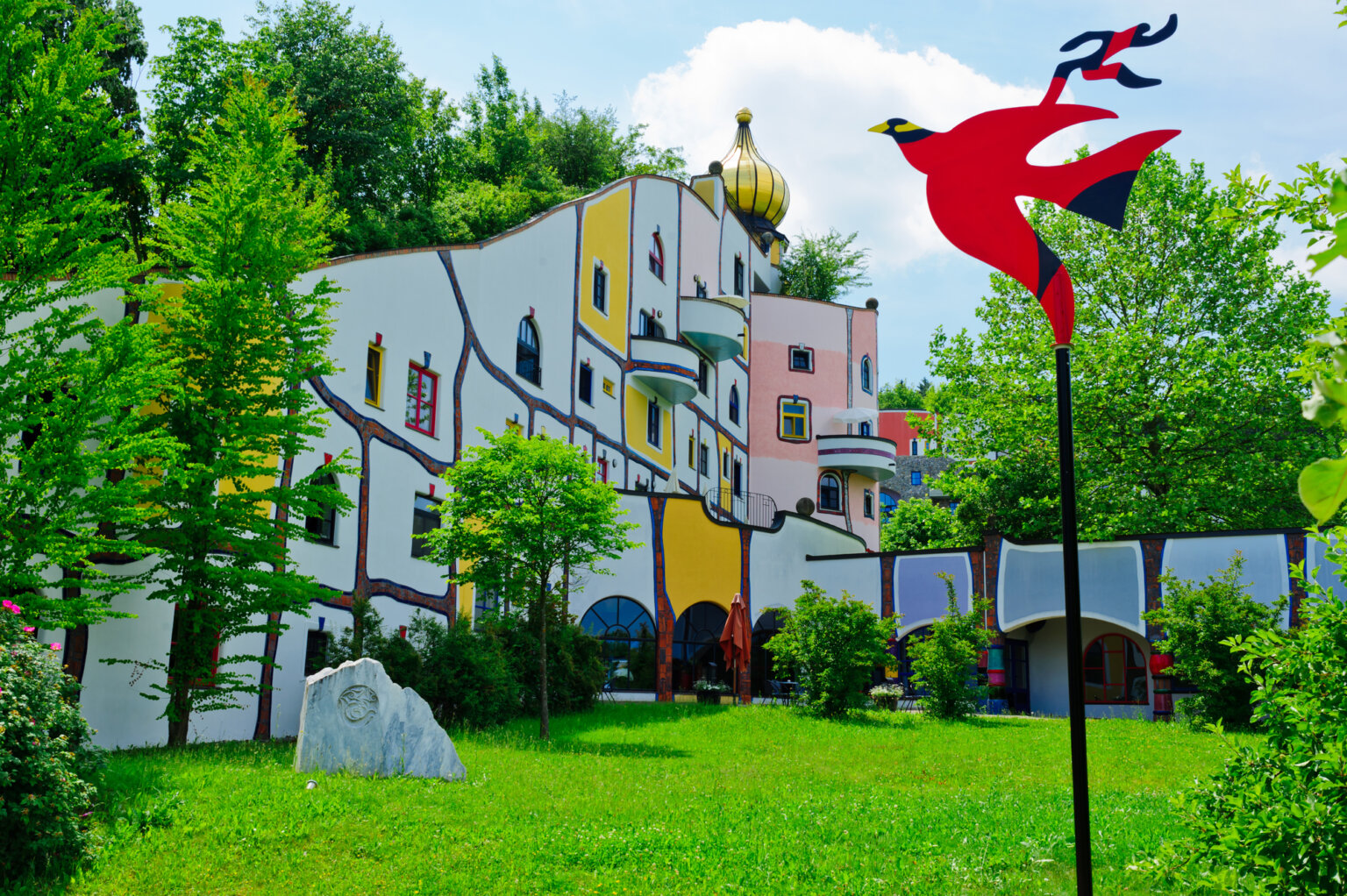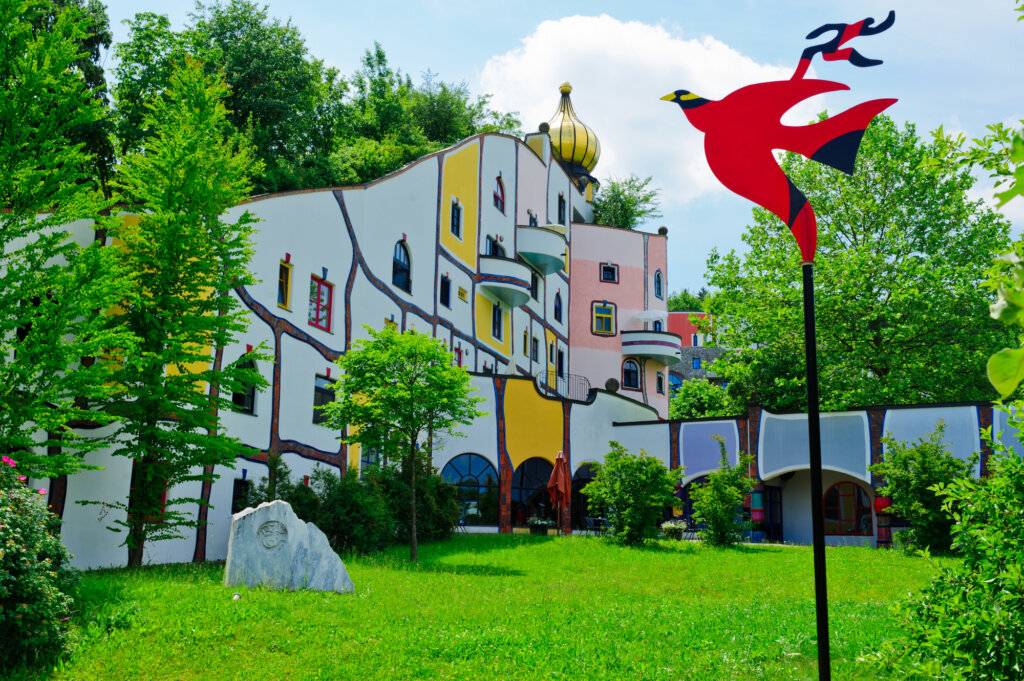 8. Kaisertal Valley
Once voted the most beautiful place in Austria by locals, the Kaisertal Valley is one of many stunning natural marvels to explore in Austria. The reason it's on our list is simple: it's a glorious valley that remains mostly car-free. In fact, it was only accessible by foot until 2008, and even today, access to the road is limited to a few dozen locals.
What does this mean? Utter peace, serenity, and jawdropping views like this:
Das Anton-Karg-Haus im Kaisertal, Tirol. #challengeonnaturephotography 1/5 https://t.co/KRWdHRmrWY pic.twitter.com/spV6uWrVt4

— Uli@aufdenbergde (@aufdenbergde) February 15, 2016
9. Schladming-Dachstein
Another out-of-this world landscape to explore? The majestic Schladming-Dachstein region, home to a gamut of impressive attractions like a Sky Walk, Ice Palace and famous "Stairway to Nothingness", an epic 100m bridge suspended 1300ft above the Alps.
Besides just its made-for-tourism attractions though, the true fairytale appeal of this region is its surreal selection of landscapes that offer endless scenic hiking opportunities and views like this… plus, we're told they're a great place for cow-spotting in the summer time.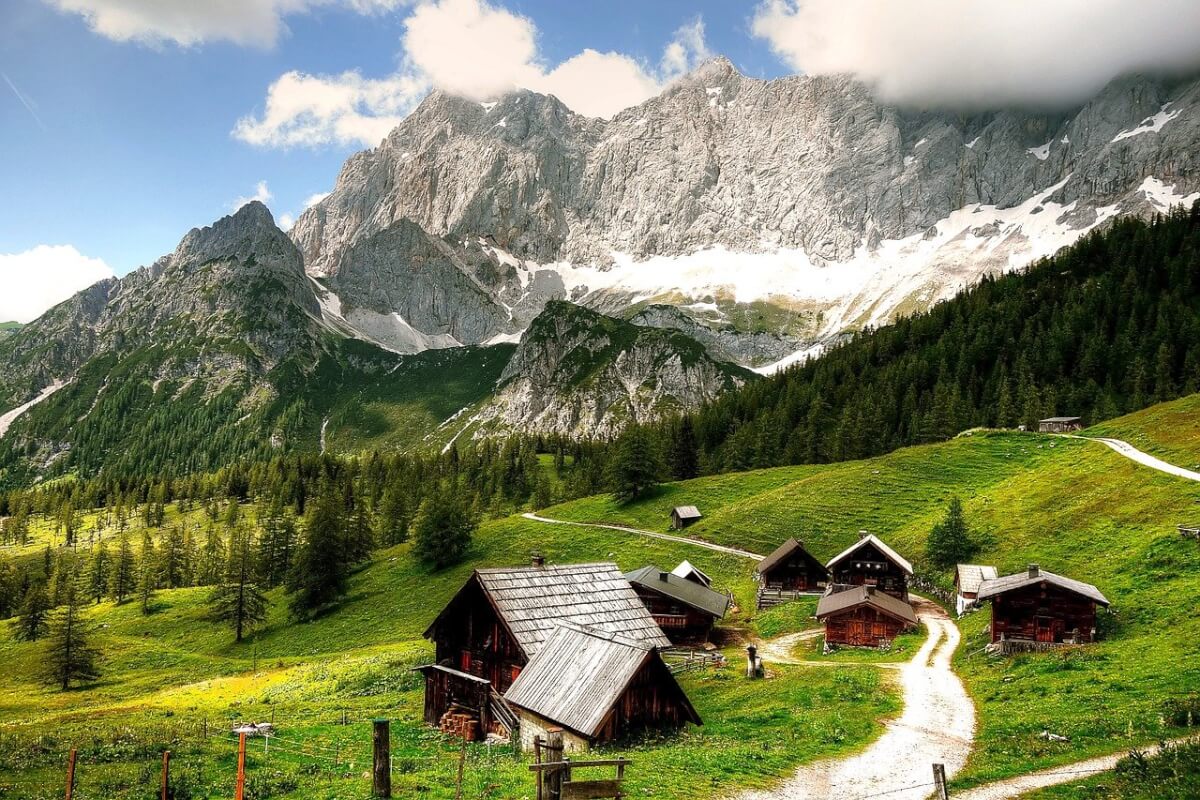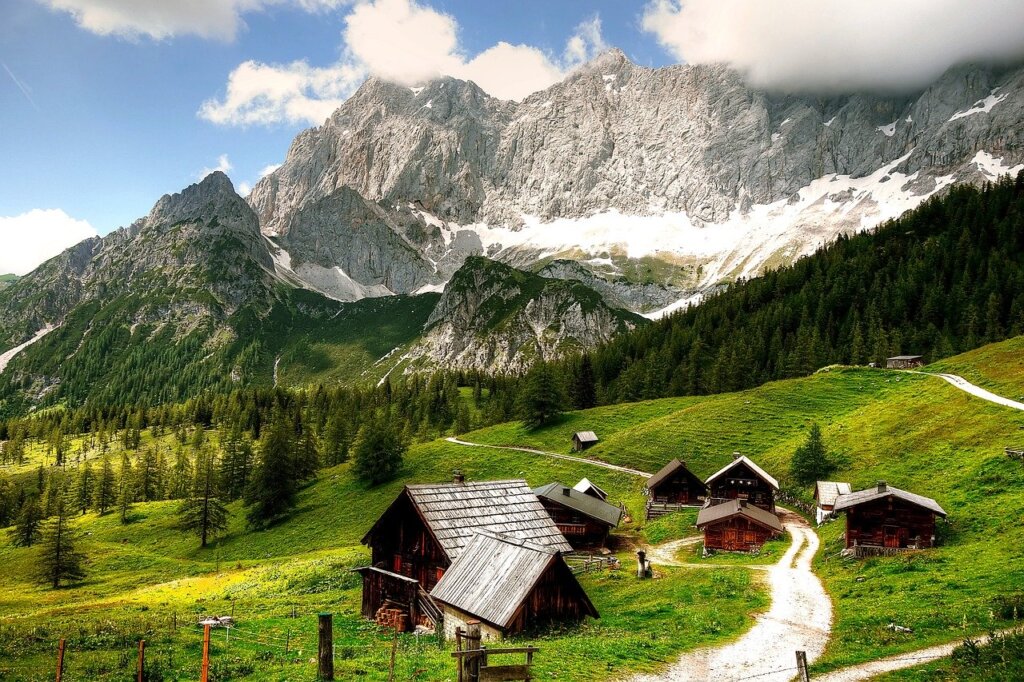 10. South Styrian Wine Road & the Heart Shaped Road
Last but not least, wine lovers should know that Austria is home to a severely underrated wine region that rivals even the wonders of Tuscany, except without crowds!
The South Styrian Wine Road is a 25km stretch of countryside spanning from Ehrenhausen to Leutschach, filled with rolling green hills, picturesque viewpoints at every turn, and of course an abundance of family-run wineries ready to pump you full of delectably drinkable vino.
And, while it is technically located in Slovenia, it's a sight so magical (and close to the Austrian border) that we had to include it… whilst in South Styria, don't forget to pop over the border to see the secret little heart shaped road in Špičnik. Talk about fairytale magic!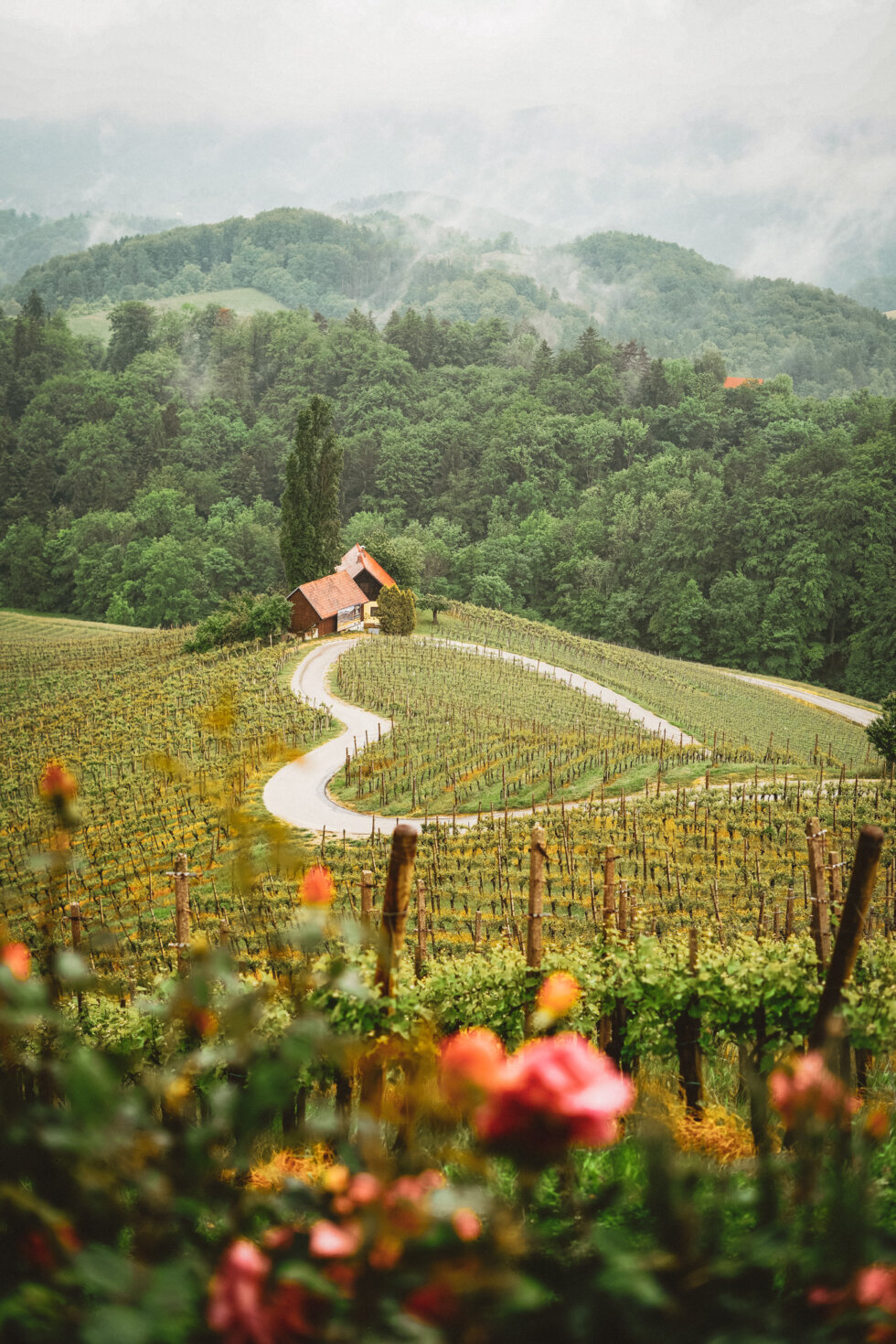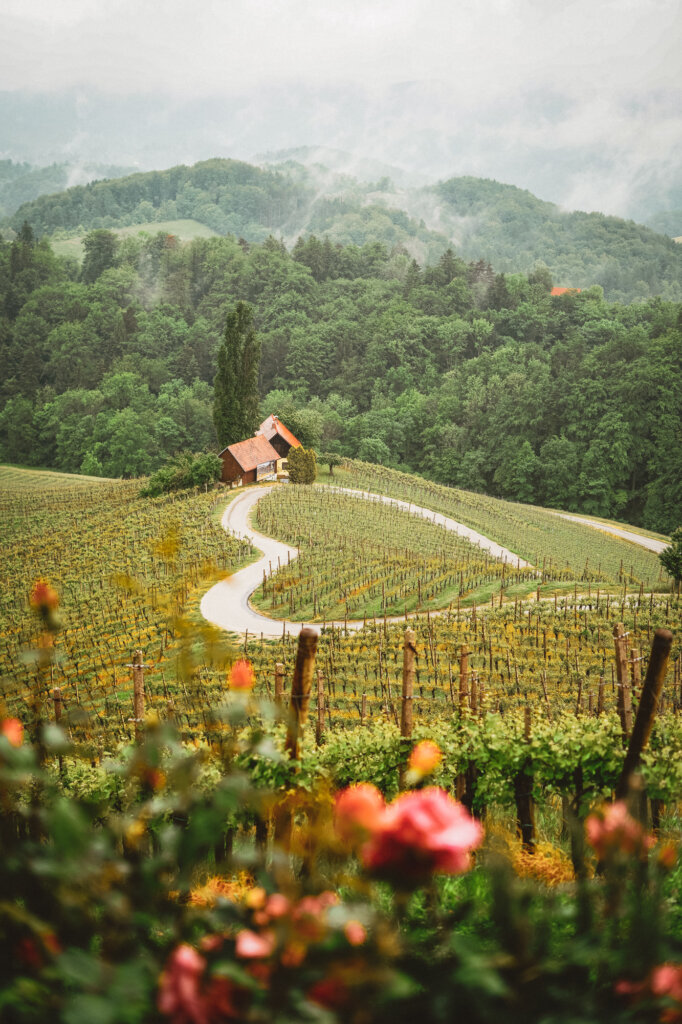 What other magical places in Austria would you recommend?
We hope you enjoyed this guide to the most magical places to visit in Austria! Are there any more you'd like to see added to the list? Let us know in the comments. Happy geektripping!