*FYI - this post may affiliate links, which means we earn a commission (at no extra cost to you) if you purchase from them. Also, as an Amazon Associate I earn from qualifying purchases. For the full scoop on what this means, feel free to check out our Privacy Policy and Disclosure.
---
Dearest geektrippers, if castle chasing around the world sounds like your idea of a good time, you're gonna want to read this post.
From Canada to Switzerland, all the way to India, here are 15+ absolutely MAGICAL Disney castles that you are free to prance, frolic and twirl through in real life.
Prepare your tiaras.
Save this post for later on Pinterest: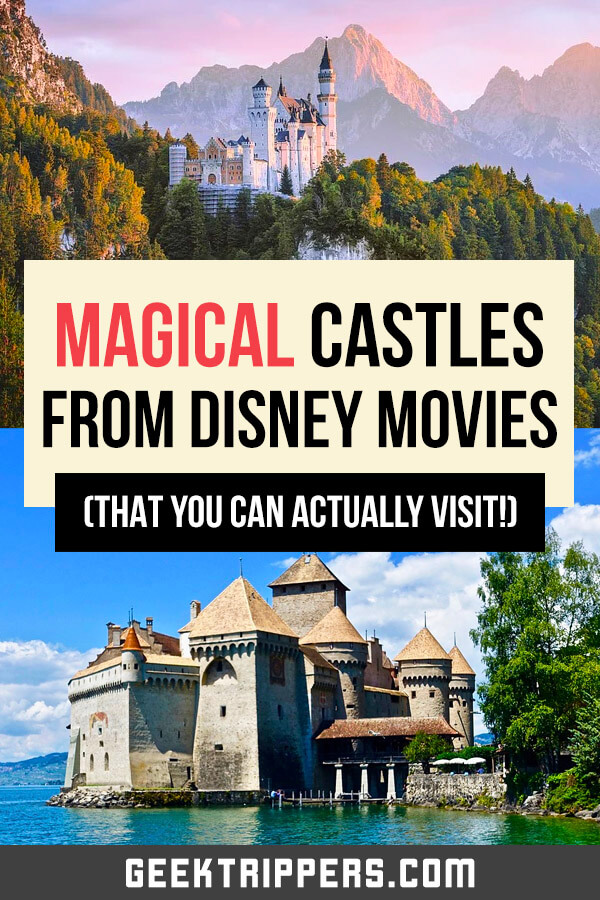 1. Château de Chillon in Switzerland
AKA the inspiration for Prince Eric's castle from the Little Mermaid
Nestled on the eastern (Swiss) end of Lake Geneva is Château de Chillon, which totally looks like Prince Eric's castle from The Little Mermaid, if you pretend it's next to the ocean rather than a lake. Château de Chillon was actually built on the tiny limestone island of Chillon, which is what makes it look like it's almost rising up out of the waters.
As well as inspiring the design for Disney's The Little Mermaid, it has inspired writers like Lord Byron and Henry James. Today you can visit the castle easily from Montreux, it's up to you whether you wear a pink dress and bring your dinglehopper for the photo opps.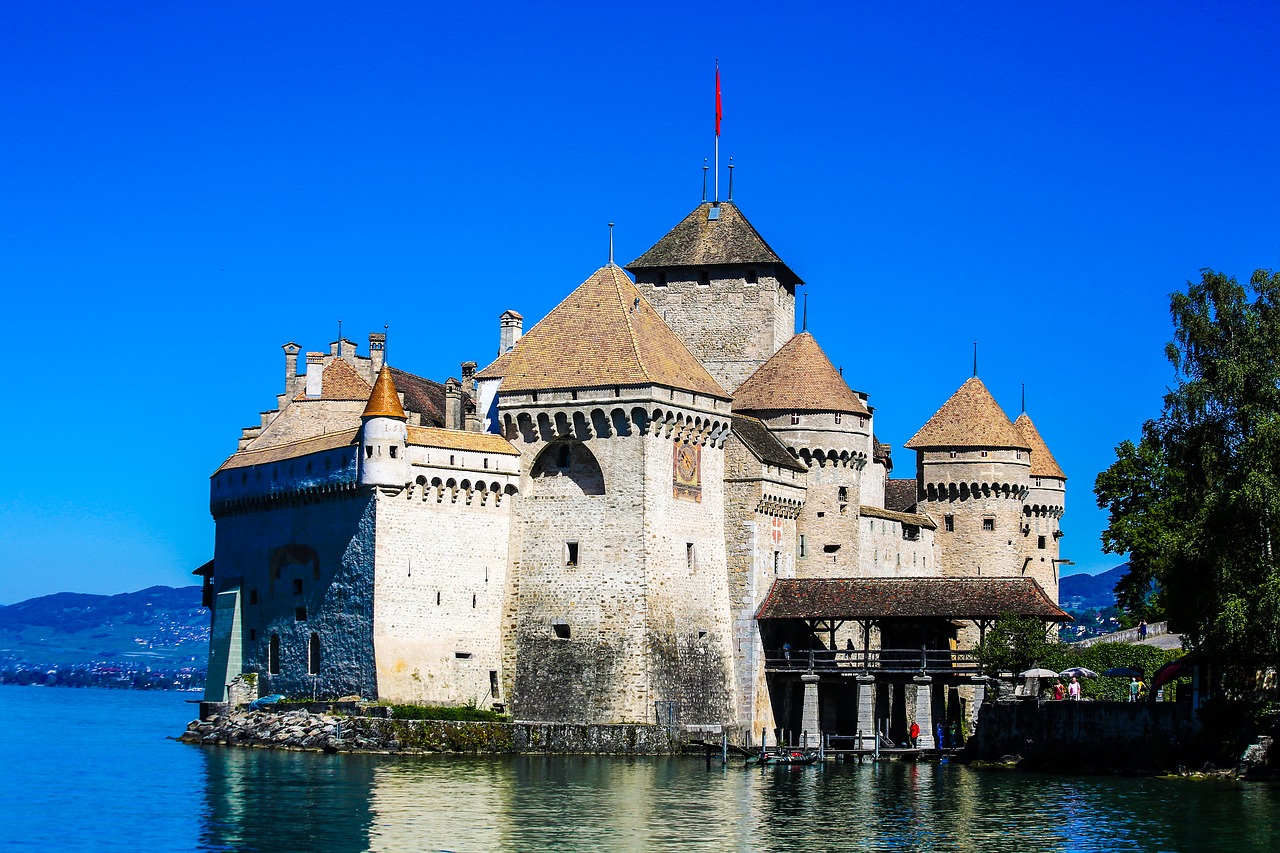 2. Neuschwanstein Castle in Germany
AKA the inspiration Sleeping Beauty Castle from Sleeping Beauty
Easily one of the most famous castles in the world is Neuschwanstein in Germany, which most people simply know as 'the Sleeping Beauty' castle. Commissioned by 'mad' King Ludwig II of Bavaria, the castle is a gorgeous example of Romanesque design and an incredibly popular tourist destination. It's also common knowledge that this castle served as the inspiration for the design of Sleeping Beauty's castle in the original animated film and at Disneyland itself.
You can visit Neuschwanstein from Munich, perhaps combining your trip with some time at nearby bright yellow castle Hohenschwangau – which was the childhood home of Ludwig II and even more difficult to pronounce than Neuschwanstein!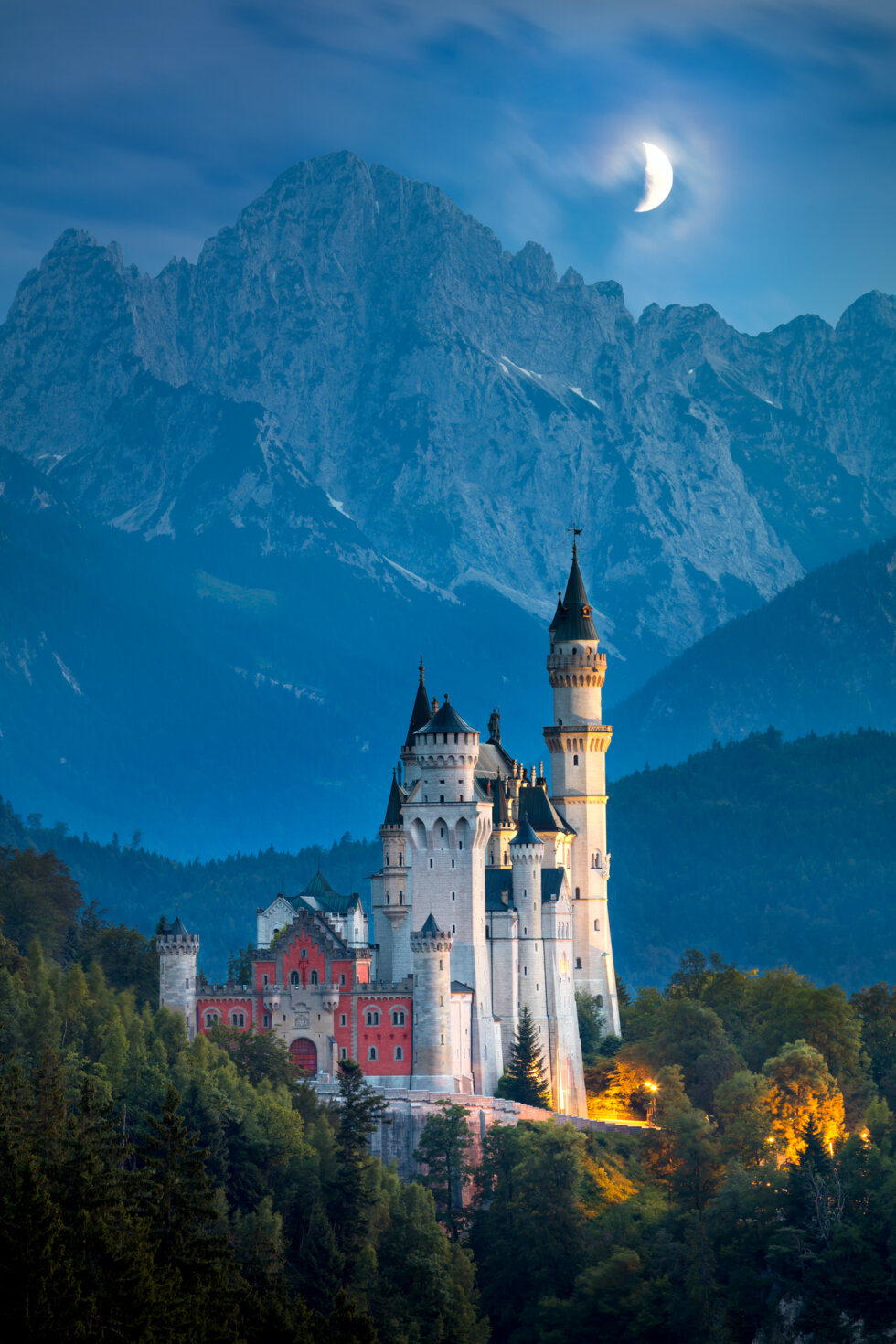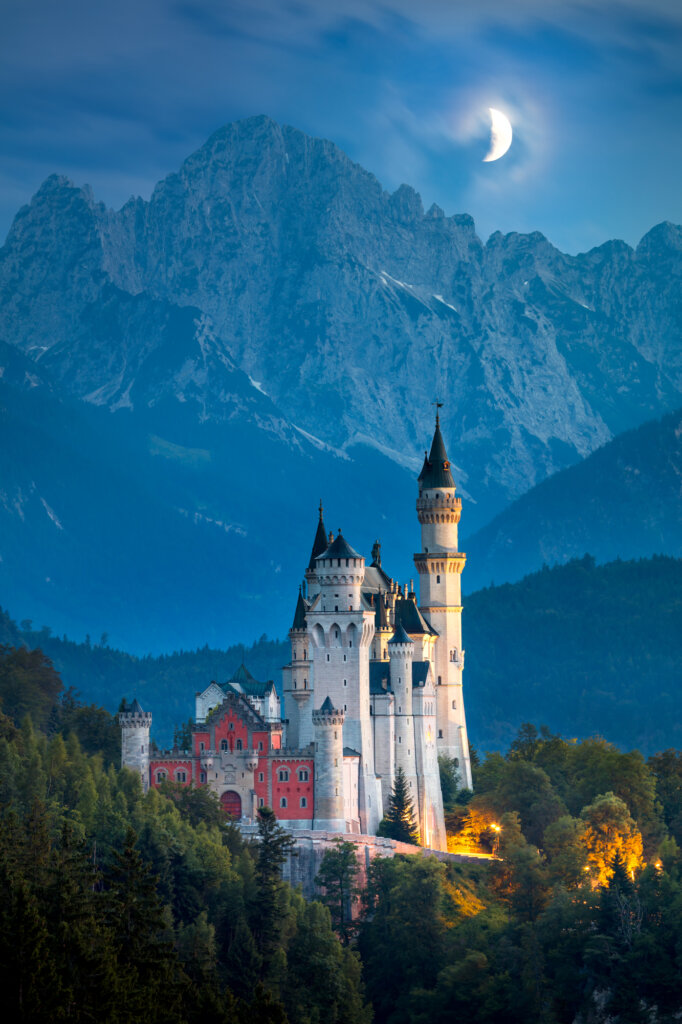 3. Mont Saint Michel in France
AKA the inspiration for Corona Castle from Tangled
Corona is the name of the island kingdom in Tangled, which features a stunning castle rising up over the town. Well, if you wished you could visit it for yourself you're in luck since its design was based on the real-life island of Mont-Saint-Michel in France.
Located just off the coast of Normandy, and connected to the mainland by a causeway that gets covered up at high tide, Mont-Saint-Michel was a famous pilgrimage destination for the monastery rising up on the peak. It's now a UNESCO World Heritage Site, and is visited by 3 million people each year!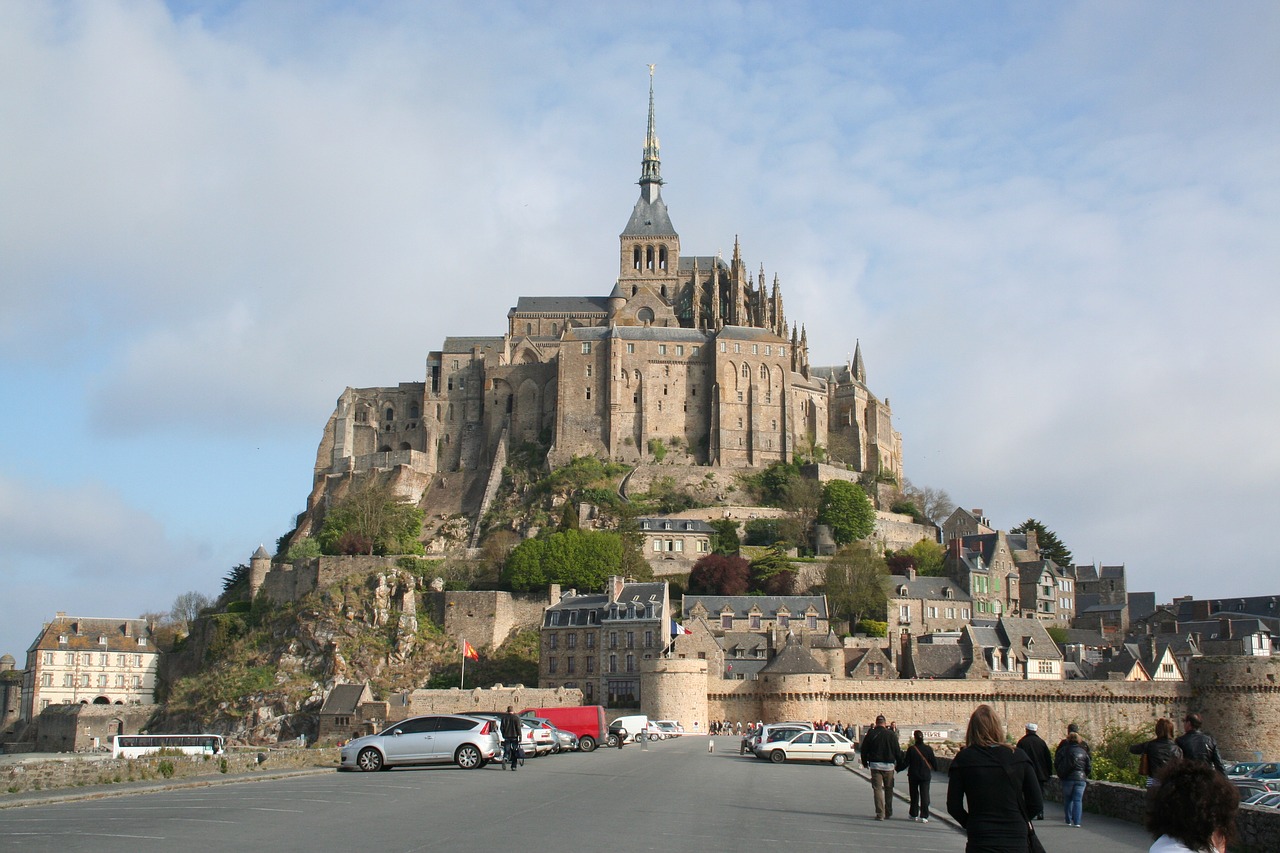 4. Alcázar de Segovia in Spain
AKA the inspiration for the Queen's Castle from Snow White
In Snow White and the Seven Dwarfs, the Evil Queen's castle (and technically, what should have been Snow White's castle) was a towering white building sitting on the edge of a cliff. If you thought it looked familiar that might be because it bears an uncanny resemblance to the also white-and-built-on-a-cliff castle of the Alcazar of Segovia (not to be confused with the slightly more famous Alcazar of Seville).
Alcazar simply means fortress, and you can visit the one in Segovia for yourself. Some of the interior rooms even look exactly like how the Evil Queen would have decorated them!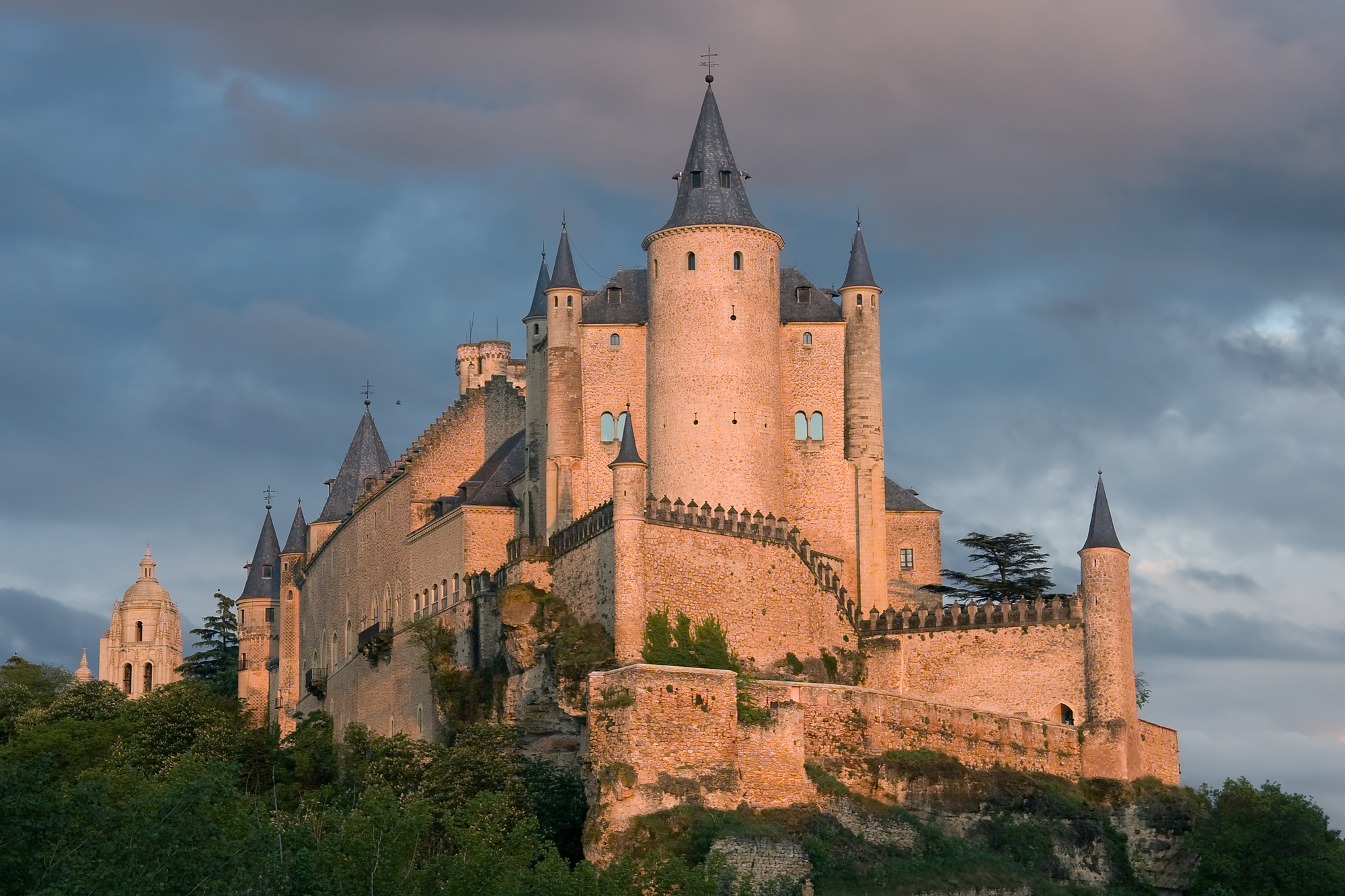 5. The Taj Mahal in India
AKA the Sultan's Palace from Aladdin, where Princess Jasmine lives
The bulbous turrets might be a bit more exaggerated, but the Sultan's Palace in the fictional city of Agrabah from Aladdin was clearly inspired by India's most famous building.
The Taj Mahal is actually a mausoleum, and while India is not reaaallly very similar to the fictional Arabian city of Agrabah, you can still feel like you might spot Jasmine's tiger prowling among the beautiful gardens during your visit.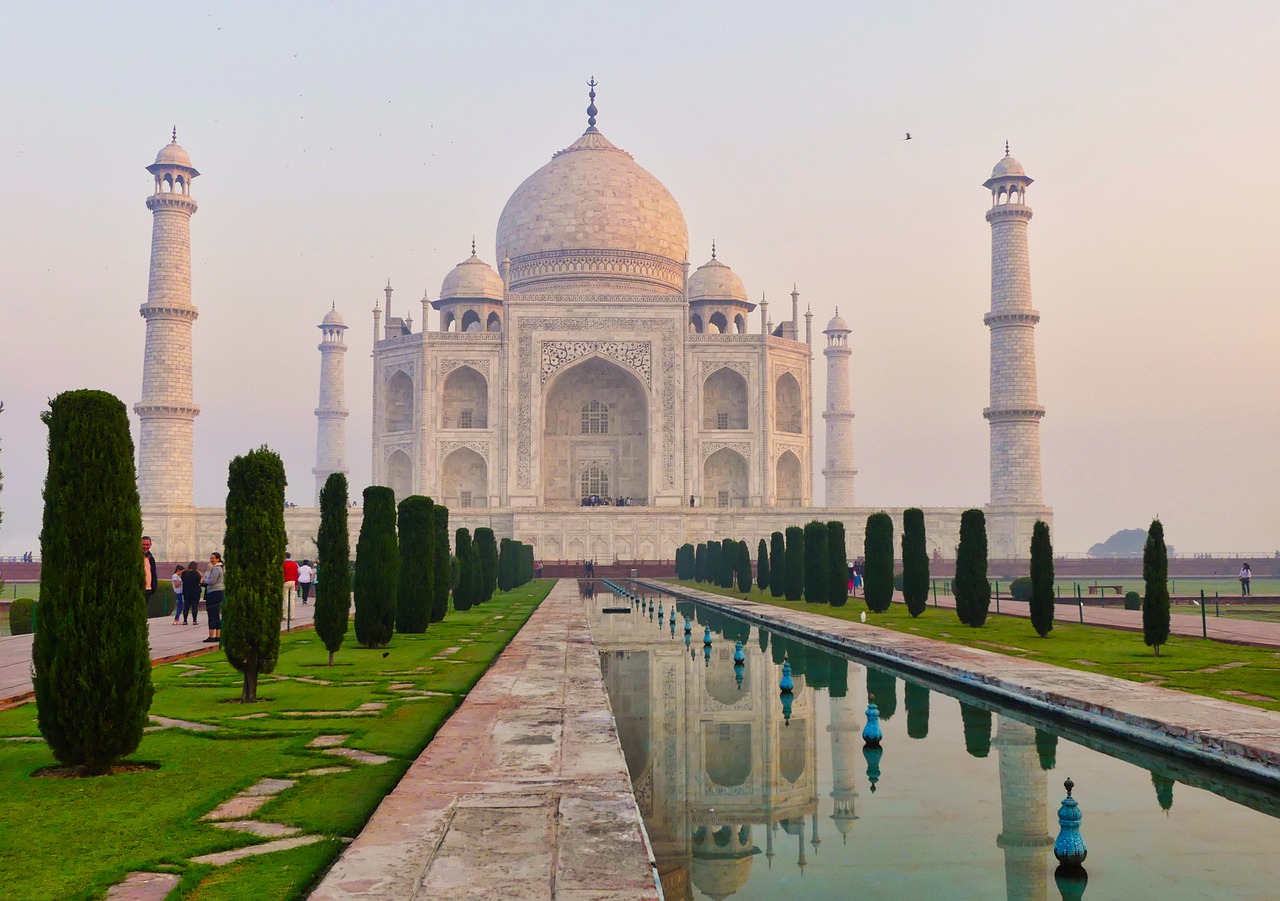 6. Dunnotar Castle in Scotland
AKA the inspiration for Castle DunBroch from Brave
Luckily the 2012 film Brave doesn't have any ambiguities when it comes to location, it's obviously set in Scotland. The characters have strong Scottish accents, they wear tartan and play the bagpipes, so it makes sense that the home of Merida's family was based on Dunnotar Castle.
Dunnotar Castle is a ruined medieval fortress on a headland near Aberdeen and you can visit it, just keep an eye out for enchanted bears!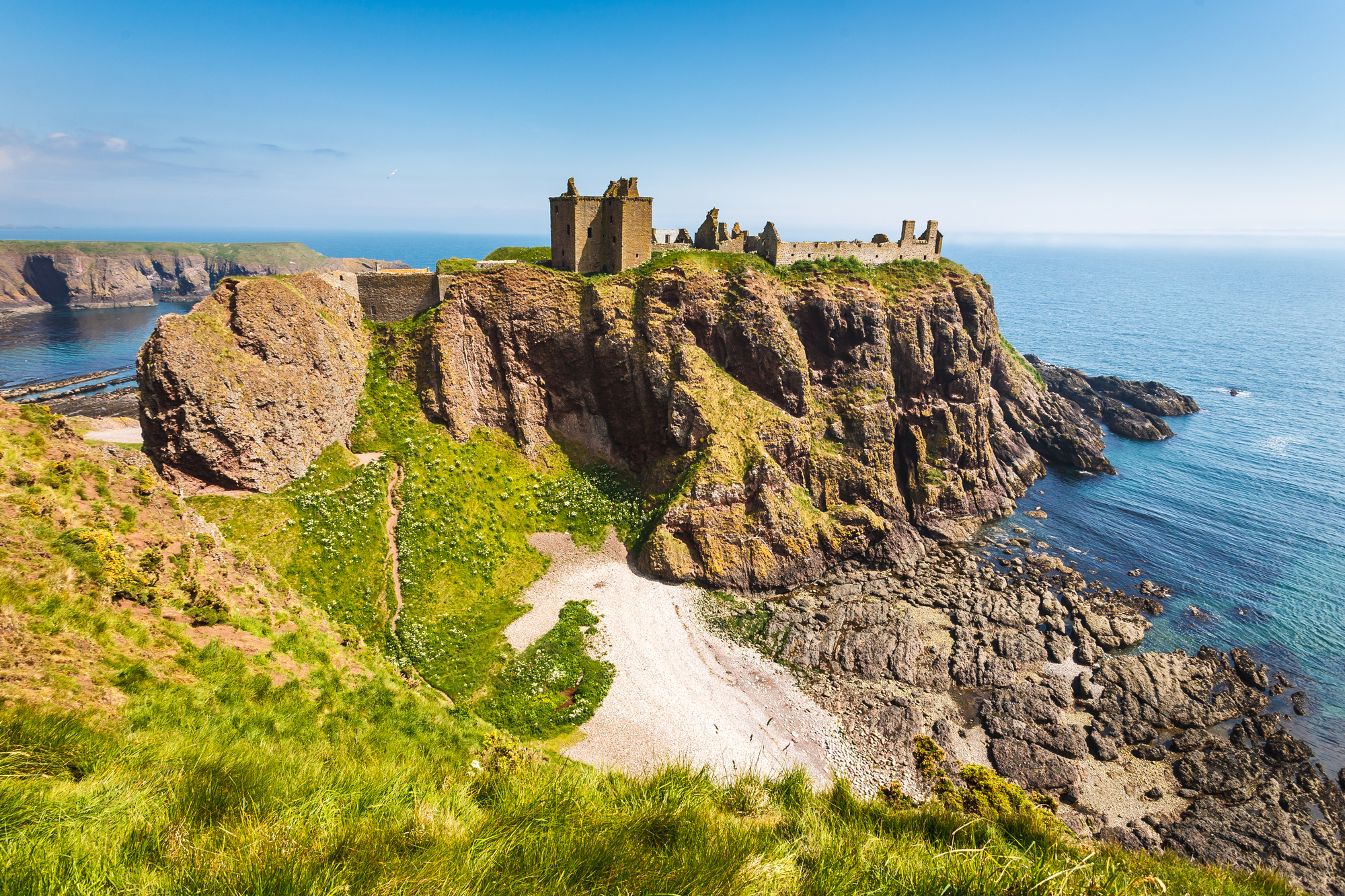 7. Akershus Fortress in Norway
AKA the inspiration for Arendelle Castle from Frozen
Akershus Fortress is located right on the water in Norway's capital of Oslo and bears a striking resemblance to the waterside castle of Arendelle in Frozen.
Both castles are in great defensive positions and Frozen has lots of similarities to the land of fjords, so we know it's no coincidence that Arendelle Castle looks like Akershus Fortress. There's even a Norwegian town called Arendal, located quite close to Oslo! The fortress is now a museum which you can visit to learn about its history as both military base and royal residence.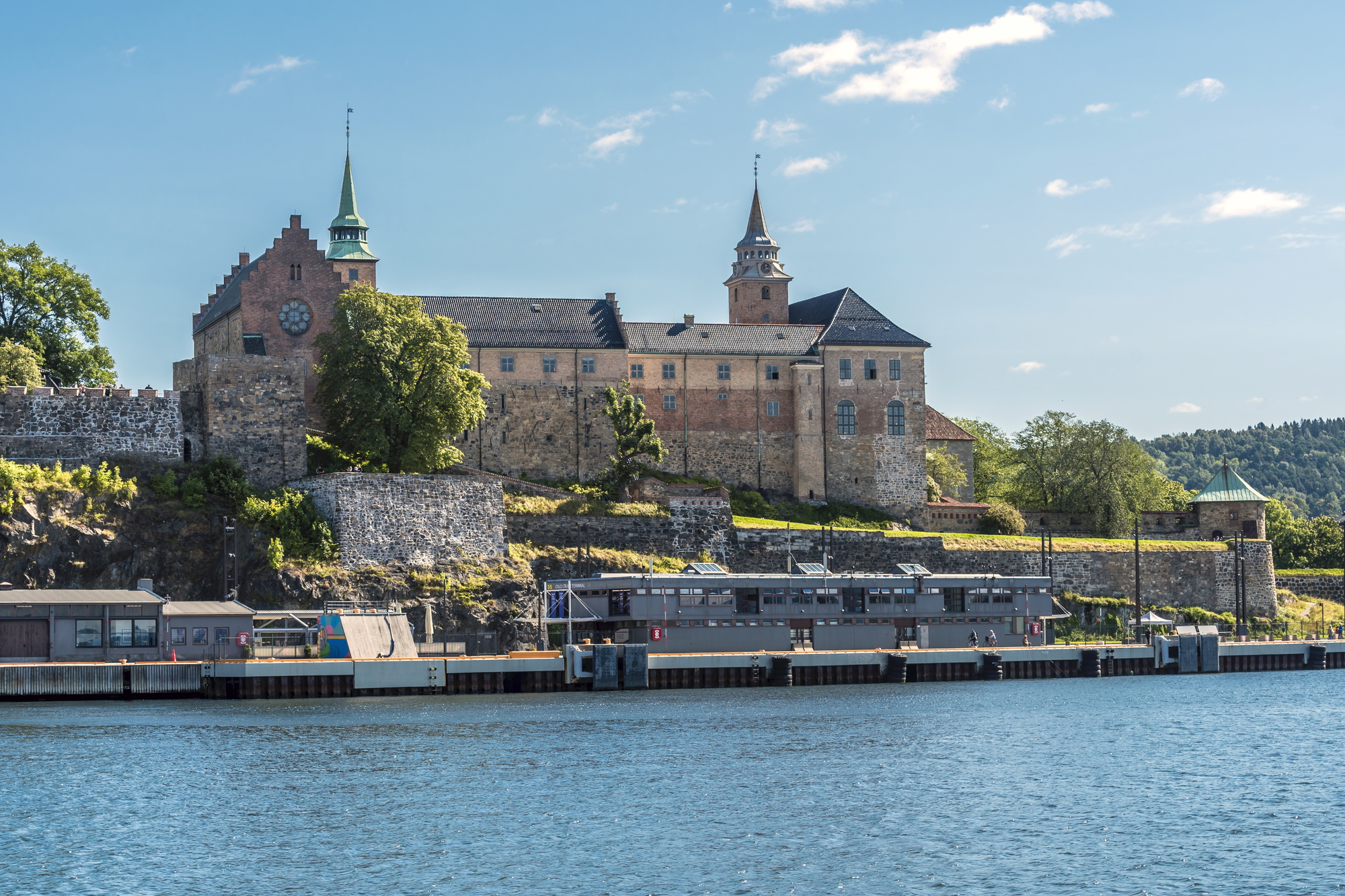 8. Hôtel de Glace in Canada
AKA the inspiration for Elsa's ice castle in Frozen
Arendelle Castle is pretty and all, but the real showstopper from Frozen was definitely the ice castle that Elsa created up in the mountains. This magical palace was inspired by Hotel de Glace, an actual ice hotel located in Quebec, Canada.
Chris Buck, the director of the film has even said that he visited the hotel in order to do research, so if you want to sleep in an actual ice castle, this is the place to go! Just be aware that it's a seasonal hotel so you can only stay there during winter.
View this post on Instagram
9. Château de Chaumont in France
AKA inspiration for various fairytale Disney castles, including Cinderella and Sleeping Beauty
While Sleeping Beauty's castle is the main attraction at Disneyland and Hong Kong Disneyland, the biggest castle you'll see at the Walt Disney World Resort and Tokyo Disney is actually Cinderella's castle.
The film and theme park castle was inspired by a few different real-life castles, particularly Château de Chaumont in France. With those blue conical towers, you will definitely feel like you're exploring the castle where Cinderella attended the ball and met Prince Charming during your visit.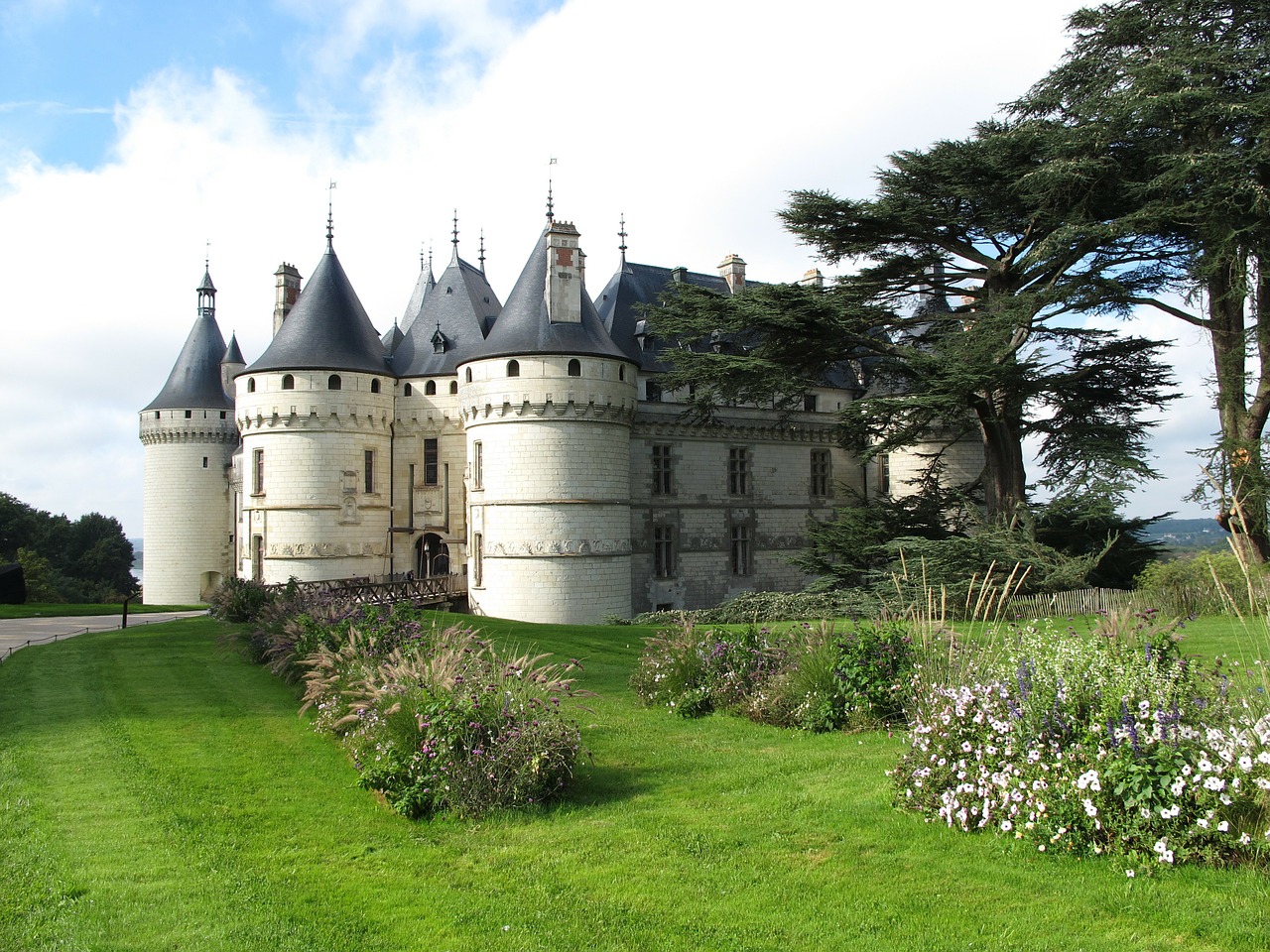 10. Château de Pierrefonds in France
AKA inspiration for various fairytale Disney castles, including Cinderella and Sleeping Beauty
Another French chateau that clearly influenced the design of Cinderella and Sleeping Beauty's castles is Château de Pierrefonds, located northeast of Paris.
This gorgeous fairytale-esque chateau was also the main filming location for exterior shots of Camelot in the BBC Merlin series starring Colin Morgan and Bradley James. So it's the perfect castle to visit if you want to feel both like a Disney princess and a queen of Camelot!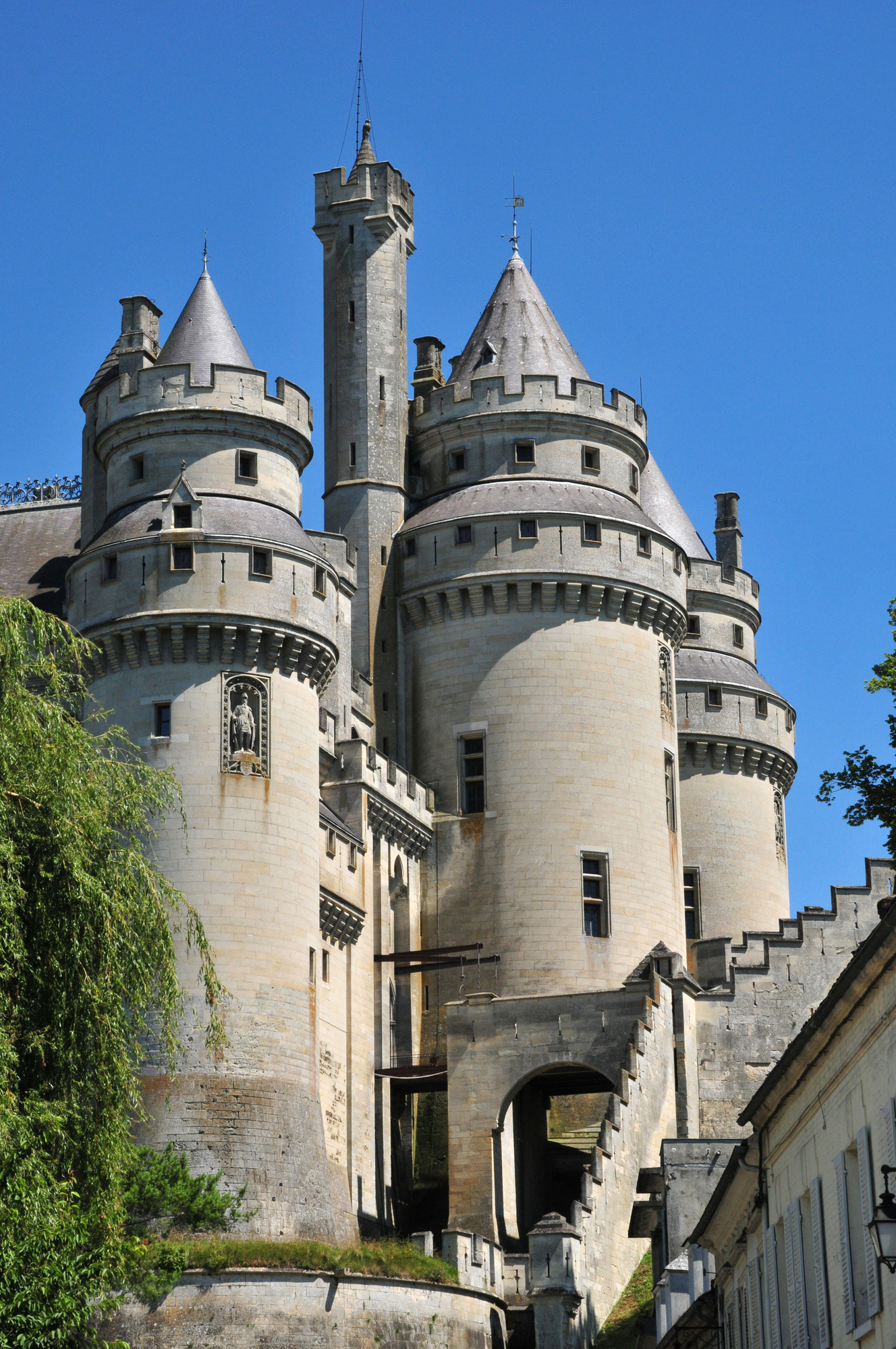 11. Chateau de Chambord in France
AKA inspiration for Beast's castle in Beauty and the Beast
France is filled with gorgeous chateaux, another one that inspired a Disney castle is the Château de Chambord, located in the Loire Valley. It's common knowledge that this chateau served as the primary inspiration for the Beast's castle in both the original animated and more recent CGI-heavy versions of Beauty and the Beast.
While the animated version is built a lot more up, rather than out, the many dark turrets are where you can really see the resemblance, just remember those scenes on the roof! If you visit Château de Chambord for yourself you'll also be able to see many more obvious similarities in the interior.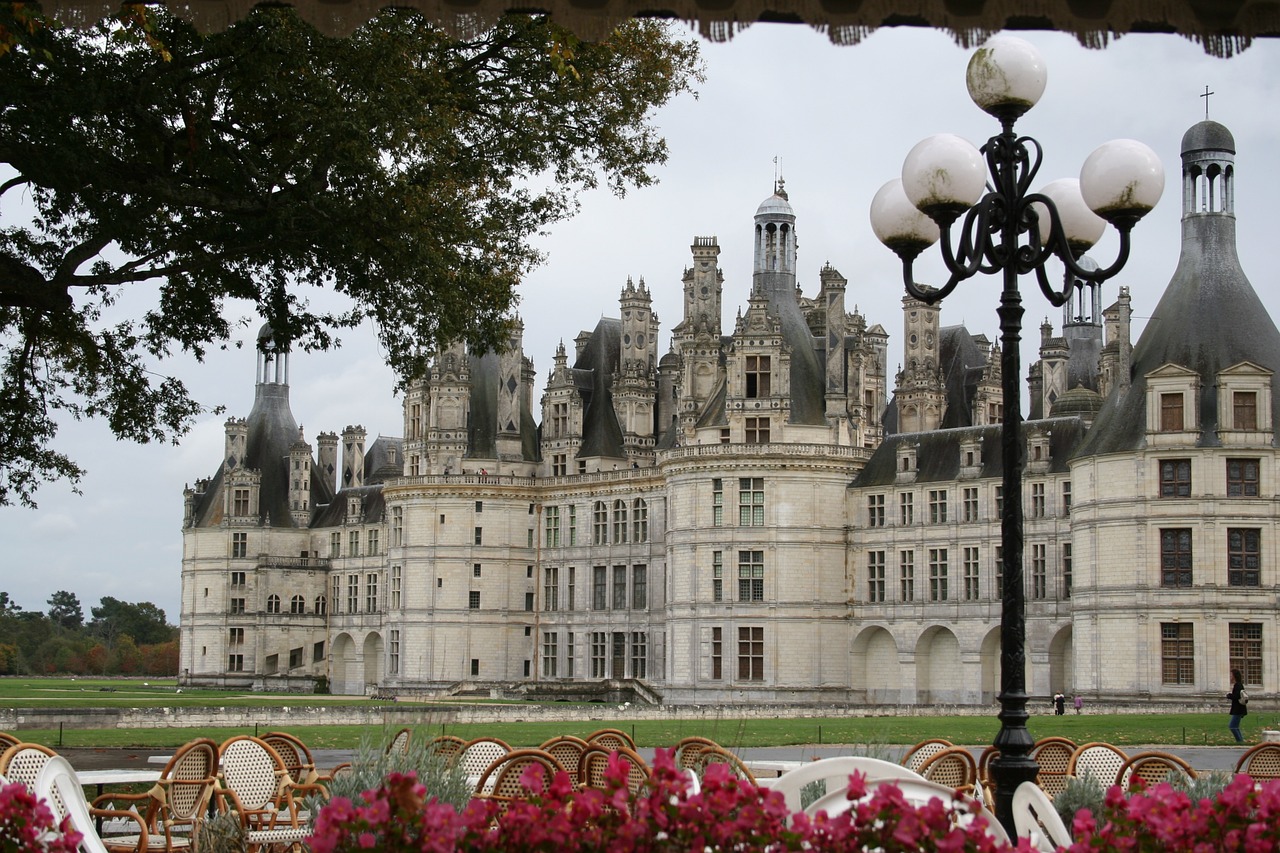 12. The Forbidden City in Beijing
AKA inspiration for the Emperor's Palace in Mulan
Hello, um, of course, the actual palace for Chinese emperors was the inspiration for the emperor's palace in Mulan! Called the Forbidden City because it was forbidden to enter or leave without the emperor's permission, this was the ceremonial and political centre of China for nearly 500 years.
Nowadays you can visit the Forbidden City in Beijing as it's a palace museum and UNESCO World Heritage Site.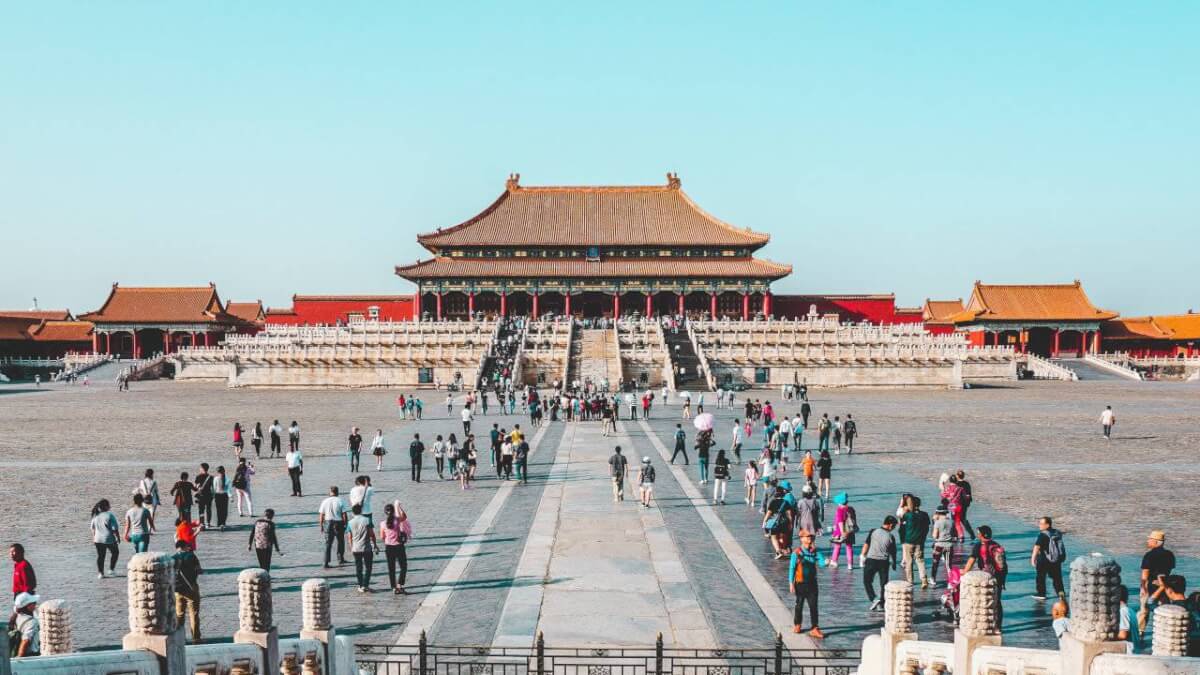 13. The Tower of London
AKA inspiration for Nottingham Castle in Robin Hood
If you also loved the Disney version of Robin Hood featuring the main characters as foxes, lions, bears and even chickens, then you might remember the castle where Robin and the others stole all of King John's gold. Now, obviously, Robin Hood is set in Nottingham, England and you can visit the actual castle of Nottingham, or at least, you can in 2020 when redevelopment work is finished.
But eagle-eyed viewers might notice that the animated version of the castle actually bears much more resemblance to the fortifications and buildings of the Tower of London. The Tower of London is one of the city's most popular attractions since you can also view the Crown Jewels here, and learn all about its dark past as a prison and execution site.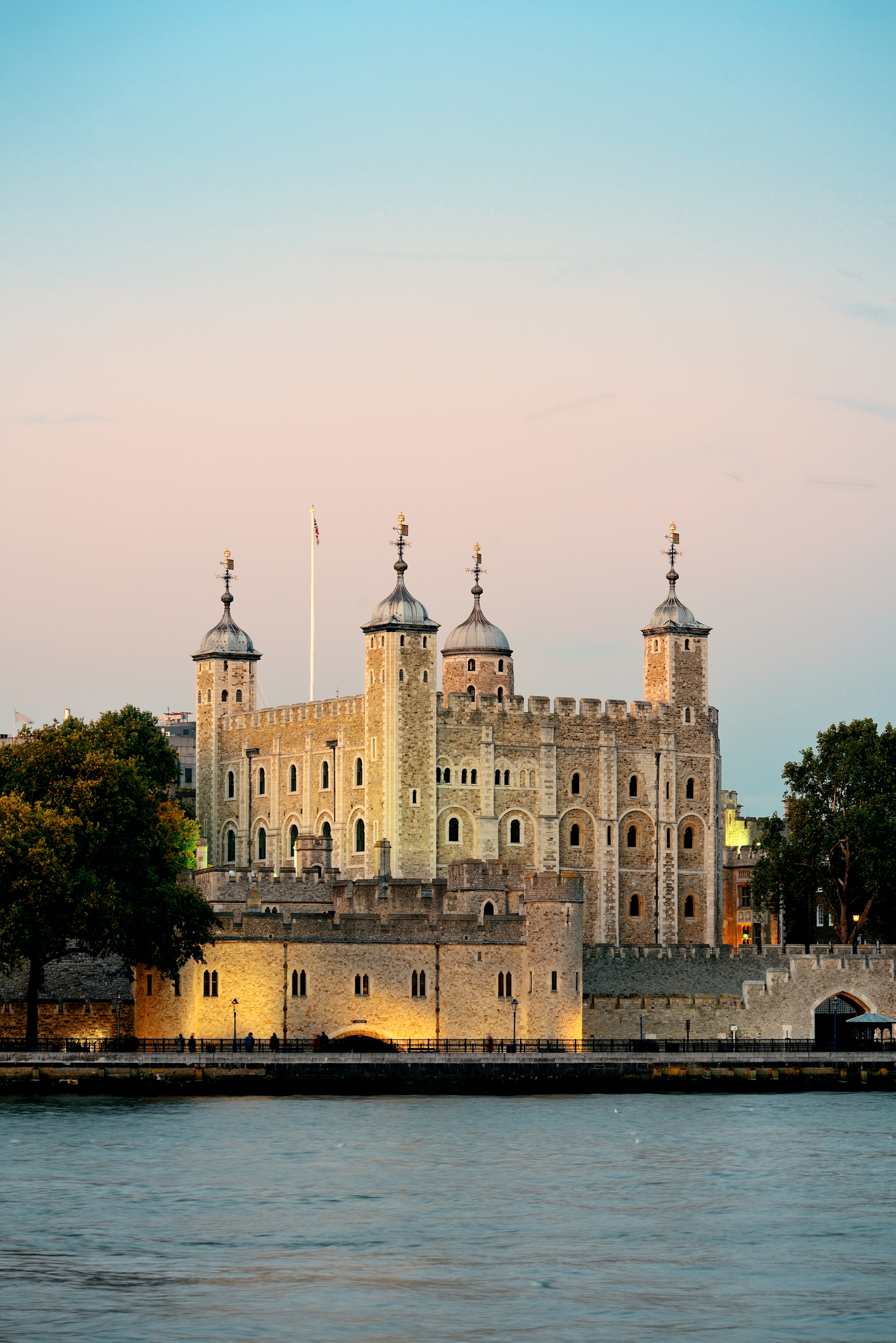 14. Windsor Castle in England
AKA inspiration for the Queen of Heart's Castle in Alice in Wonderland
With its beautifully manicured gardens, we think Windsor Castle bears a striking resemblance to the castle and grounds where the Queen of Hearts plays flamingo croquet in Alice in Wonderland.
Windsor Castle is also very interesting to visit, as parts of it are open to the public as a museum and the royal family often use it for state visits or just to relax on the weekend. Queen Elizabeth II apparently loves the gardens in particular. Visiting Windsor Castle and the town of Windsor makes for a lovely day trip from London.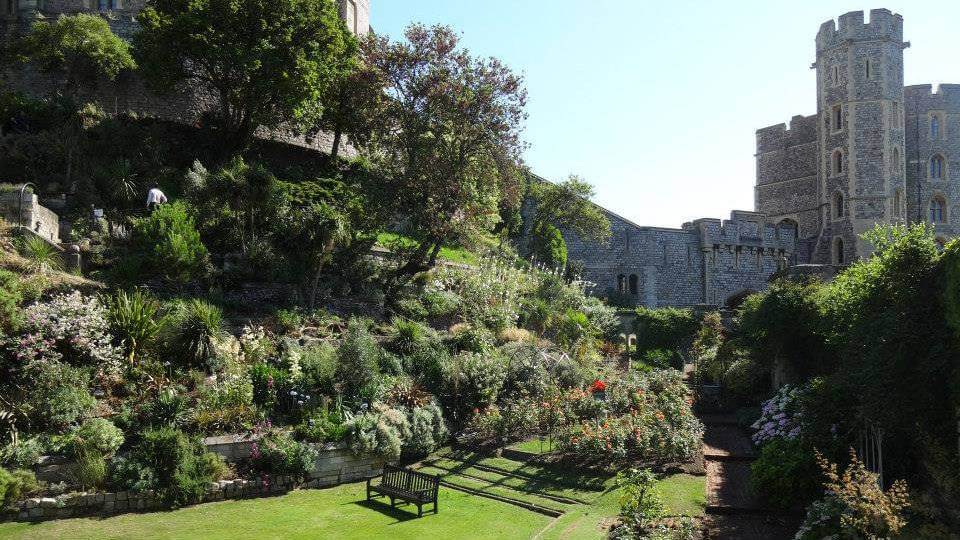 15. Fortress of Guaita in San Marino
AKA inspiration for the Forbidden Mountain/Maleficent's castle in Sleeping Beauty
Sure, Sleeping Beauty/King Phillip's castle gets all the love in Disney's Sleeping Beauty film, but what about that precariously placed castle that Maleficent calls home? If you head to San Marino, a tiny enclosed country within Italy, you can visit the towers of San Marino which look very similar to Maleficent's cliff-top fortress.
The three towers of San Marino feature on the country's coat of arms, and the most famous is the fortress of Guaita. With those rocky paths and the way it perches right on the edge of a huge drop, we wouldn't be surprised to see green smoke rising during one of Maleficent's parties!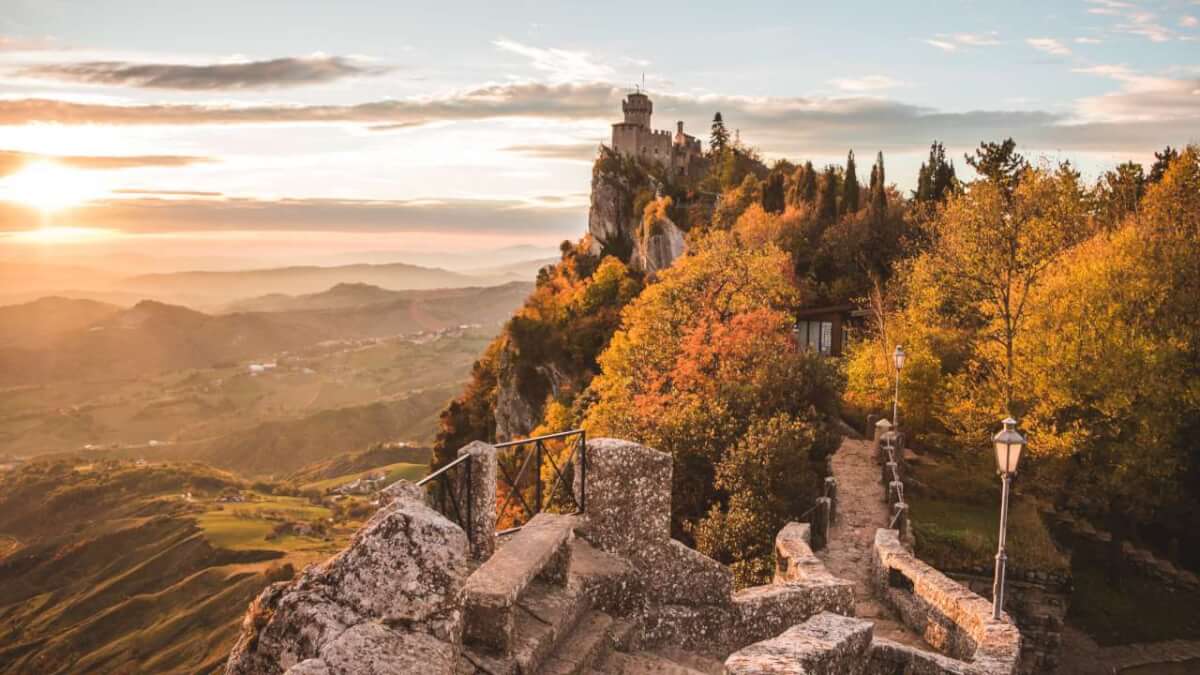 BONUS Machu Picchu in Peru
AKA inspiration for Emperor Kuzco's Palace in The Emperor's New Groove
Ok, so you can't really visit a castle at Machu Picchu, but archaeologists believe that the ruins here are from an estate built for the Inca emperor Pachacuti. Also, if you just imagine a gold crown-shaped building on top of that highest peak, it totally looks like the mountaintop castle of Emperor Kuzco from The Emperor's New Groove!
Filmmakers were obviously inspired by Peru's Incan history, as Cusco was actually the name of an Incan kingdom here during the 13th century. You can also visit Machu Picchu to get lots of selfies with cute llamas!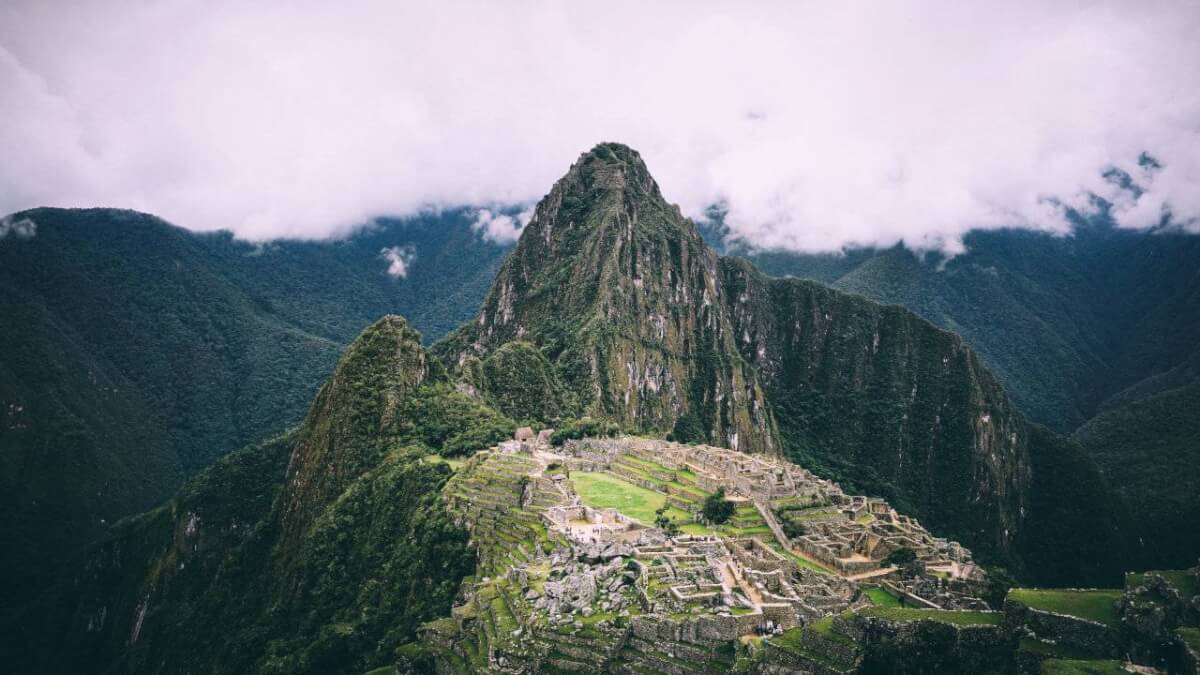 DOUBLE BONUS Atlantis the Palm in Dubai
AKA inspired by King Triton's palace in The Little Mermaid
One more bonus, but this time we think the place you can visit was inspired by a castle from a Disney film. Obviously, Atlantis the Palm in Dubai doesn't look quite like King Triton's underwater palace from The Little Mermaid from the outside, but once you see the interiors of this hotel you will be booking your own escape to experience living like a mermaid under the sea!
This incredible resort hotel features coral decor, aqua blue paint, distressed wood and fountains that look like they're made from shells. Even the carpets look like the seabed. There's also a literal underwater restaurant, so you can dine while watching fish and turtles swim past. Staying at this incredible hotel also includes access to the attached waterpark, and if you've got the cash you could even hold a little mermaid-themed wedding here!
Save this epic list of Disney castles for later! Pin this graphic on Pinterest: