*FYI - this post may affiliate links, which means we earn a commission (at no extra cost to you) if you purchase from them. Also, as an Amazon Associate I earn from qualifying purchases. For the full scoop on what this means, feel free to check out our Privacy Policy and Disclosure.
---
Game of Thrones is a show with many epic things: dragons, whitewalkers, giant battles you can barely see, misplaced coffee cups, etc…. but one of our personal favourites? The CASTLES!
From Winterfell to Dorne, we see countless stunning castles throughout the show that make our geektripper hearts burst with wanderlust. And the best part is? Many of them are real-life castles that you can actually travel to!
So, without further ado, here are some epic Game of Thrones castles that you can actually visit in real life:
1. Castle Ward, AKA Winterfell
This 18th century castle in Strangford, Northern Ireland comes at the top of this list for many reasons: one – it's the production home of Winterfell, duh, but ALSO because ever since the show took off, it has been home to THE most wonderful tourist attractions for GoT fans. Want to learn archery at Winterfell? You can do that! Want to meet some real life direwolves? You can do that! Castle Ward is not only a Game of Thrones castle that you can visit in real life, it is a full-on immersive Game of Thrones experience that would make any geektripper cry buckets of happynerdtears. Click here to learn more.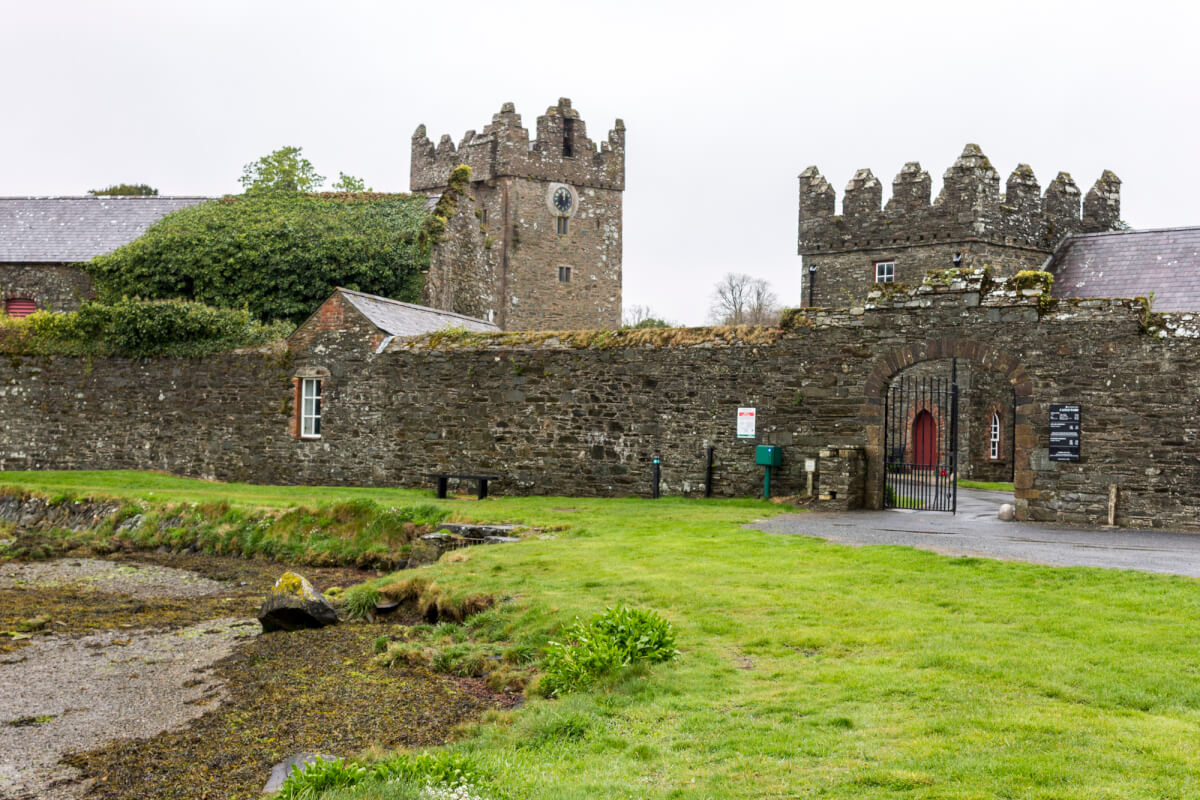 2. Casterly Rock, AKA Castle of Trujillo
Built in the 13th century on top of an old Arab Fortress, the Castle of Trujillo in Western Spain has a stark and authoritative silhouette that made it the perfect fit for depicting Casterly Rock. They filmed here with over 250 extras back in November 2016, and you can clearly see the distinctive walls during the Unsullied attack on Casterly Rock in Season 7.
3. Dragonstone, AKA San Juan de Gaztelugatxe
The mystical island of Gaztelugatxe (literally translated to Castle Rock) in Spain's Basque Country is an impossibly magical sight all on its own, perfected with its own cherry on top – the tiny church of San Juan de Gaztelugatxe. This island was used to represent pivotal scenes at Dragonstone, with various main characters climbing up its rocky winding path to the top. Sadly, Dany's castle was added with CGI, but the landscapes are nonetheless breathtaking!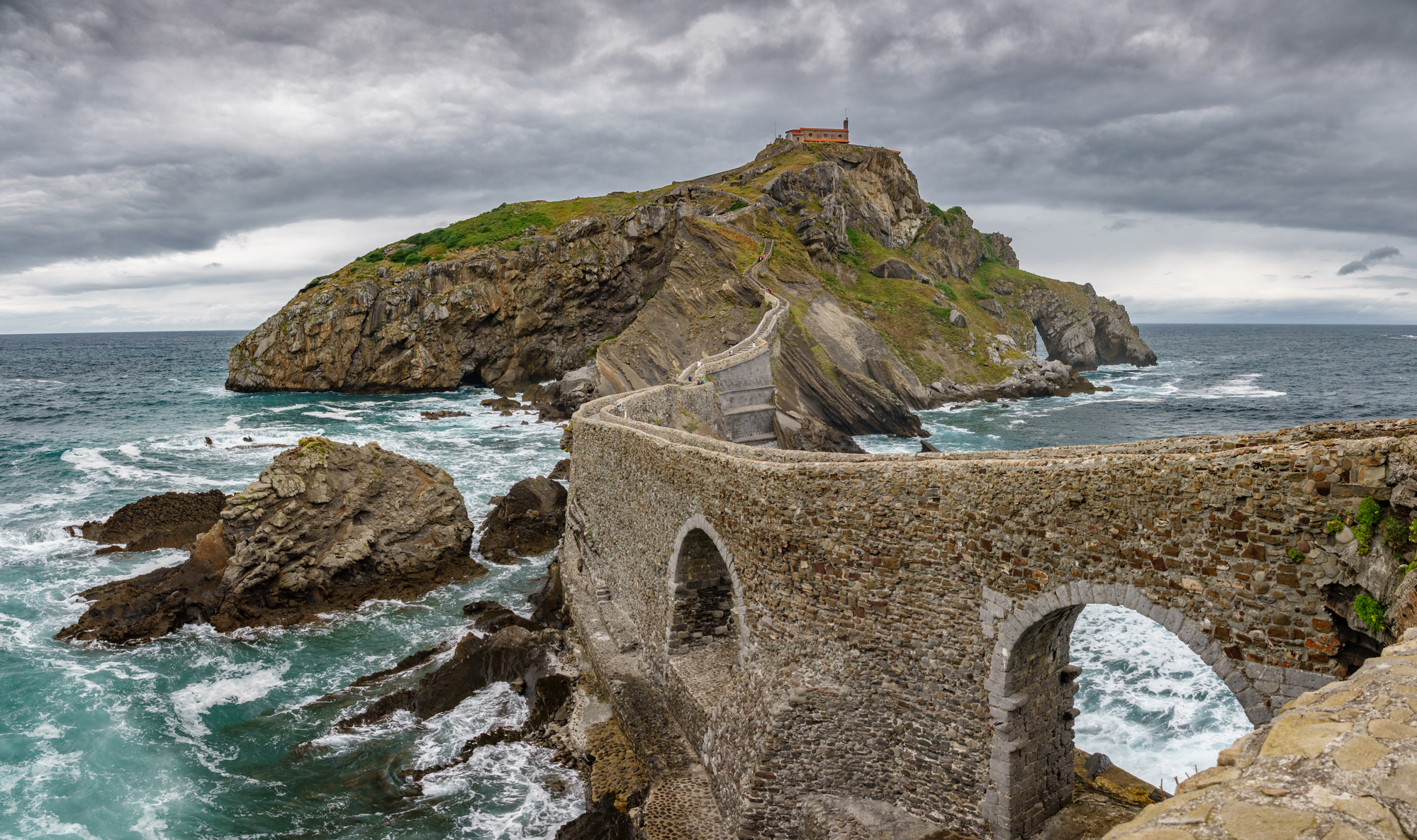 4. The Red Keep, AKA Fort Lovrijenac
While the Red Keep was primarily created through nifty CGI, various important Red Keep scenes filmed at Dubrovnik's Fort Lovrijenac. Combined with its amazing views over the iconic orange rooftops of the city, you'll have no trouble feeling ALL the King's Landing vibes here. Some scenes that were filmed here include Joffrey watching that big fight to the death on his Name Day in Season 2 Episode 1, and Cersei/Littlefinger having their little sass battle about knowing each other's secrets later in that episode.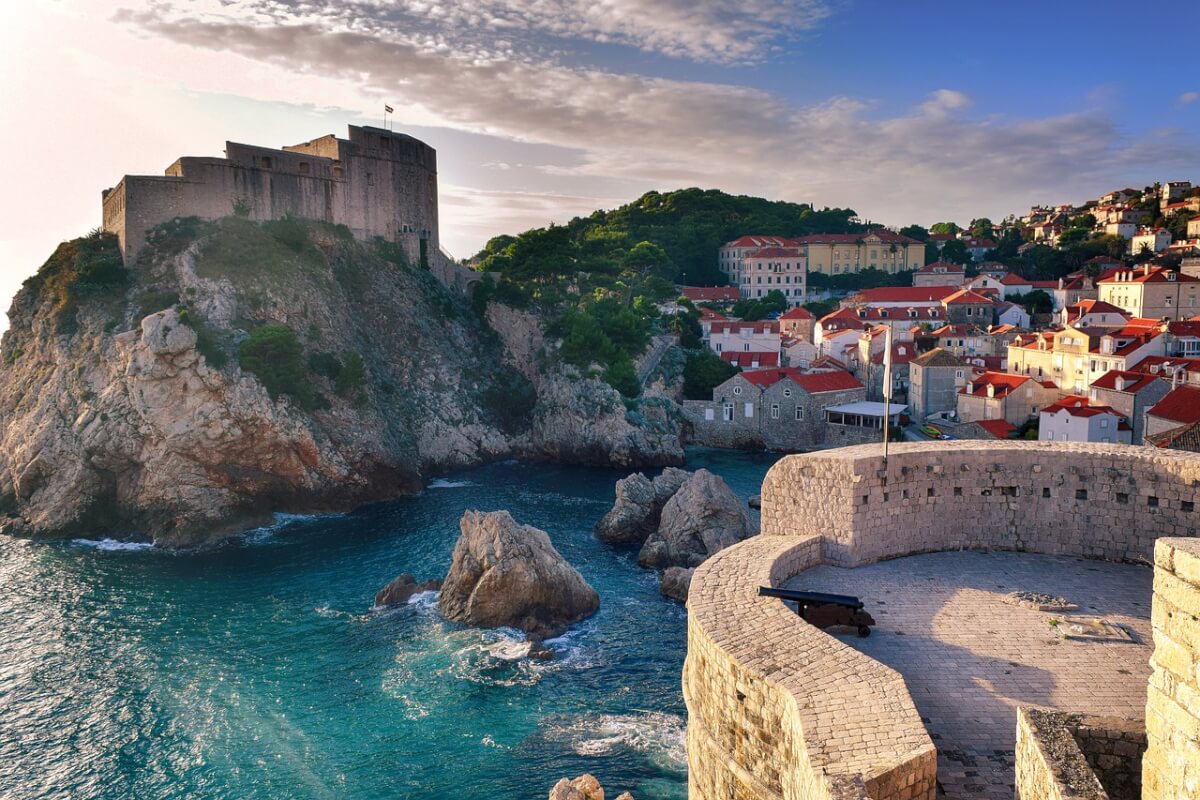 5. Horn Hill, AKA Santa Florentina Castle
Hoping to visit Horn Hill, AKA the Seat of House Tarly, in real life? Well, the 11th century castle of Santa Florentina in Catalonia, Spain is where you need to go. This "ohhh my" worthy castle is ripped straight from a fairytale, complete with an enchanting location in the Canet de Mar forest. According to the castle's official website, Game of Thrones filming only took place here over 3 days, but nonetheless, it's an unforgettable GoT castle every geektripper should add to their bucket list!
View this post on Instagram
6. The Tower of Joy, AKA Zafra Castle
Perched high on a rock in Sierra de Caldereros, Guadalajara, Spain, you'll find the distinctive Zafra Castle, the real life stand-in for the iconic Tower of Joy. First seen in Season 6 during Bran's Three Eyed Raven training, this is of course the location where one of the biggest twists/surprises of the series is revealed……. if you don't get what we mean, then you know nothing.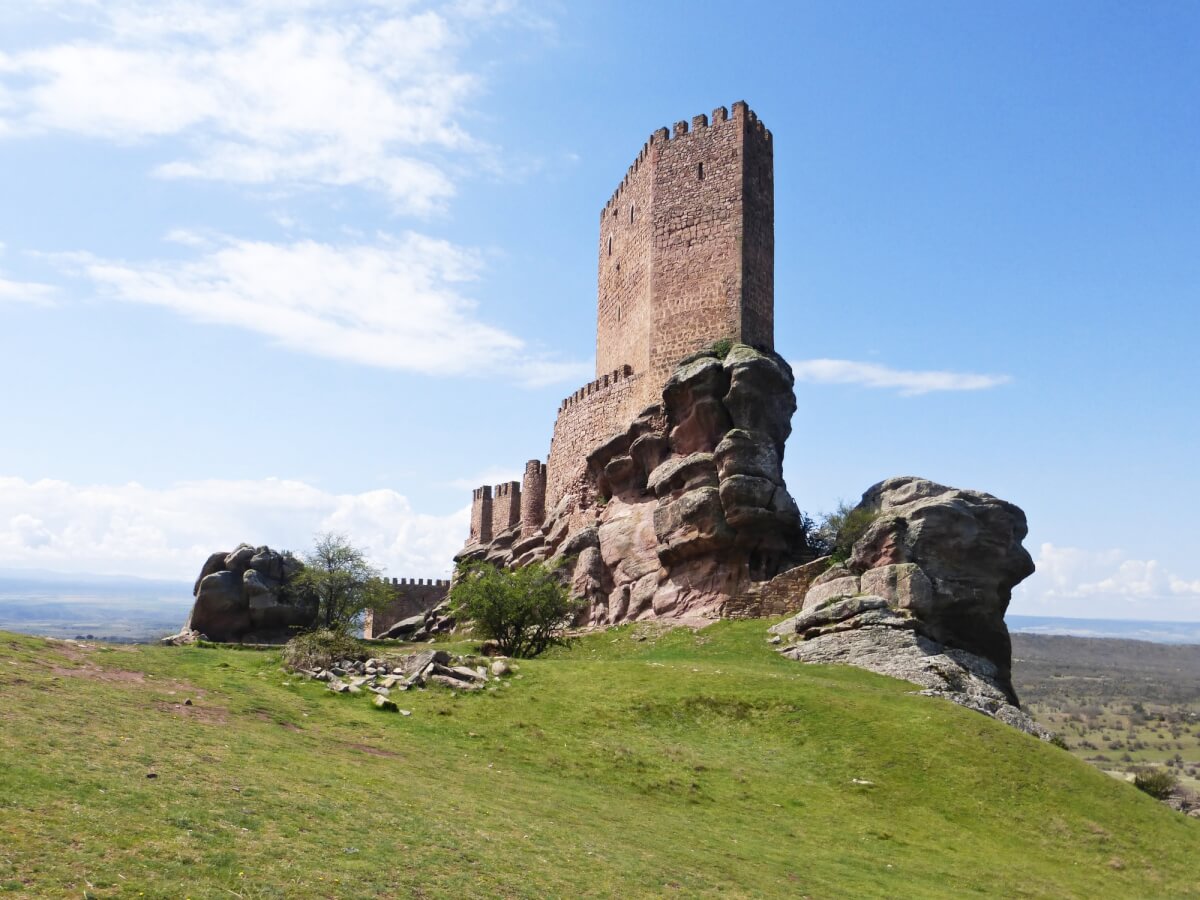 7. The Water Palaces of Dorne, AKA the Alcázar de Sevilla
Of all the most vacation-worthy spots in Westeros, we would say that Dorne tops the list by far. Renowned for its amazing wine, warm climate, and um… excellent adult parties, Dorne is definitely where we'd choose to Spring Break if Westerosi spring breaks are a thing.
Anyways, if you feel the same way and want to experience the magic of Dorne in real life, look no further than Seville, where you can find the majestic Alcázar palace, which is where they filmed countless scenes for the Water Palaces of Dorne. Badass yellow Oberyn robes are optional.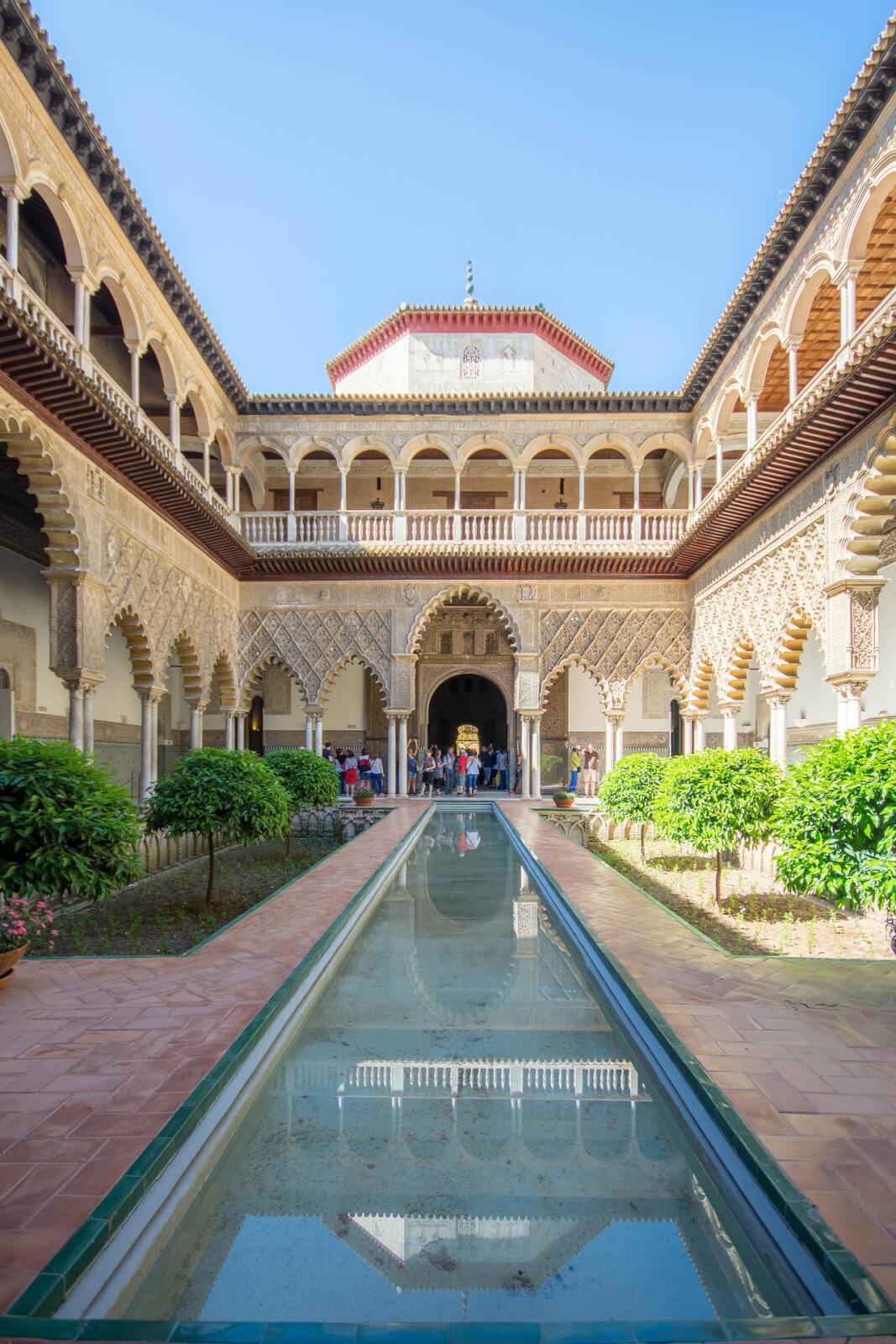 8. Riverrun, AKA Gosford Castle
Gosford Castle is a gorgeous 19th century country house in Northern Ireland, but Game of Thrones fans will mostly recognize it as Riverrun, which it became in Season 3 when it was covered in Tully flags and was of course where Robb executed Richard Karstark. It's also famous for having gone on sale a few years back!
Fun fact: Gosford Castle was also the filming site for Littlefinger's Brothel in Season 3, when Pod gets his grand reward for saving Tyrion's life in Season 3 Episode 3. So yes, you can visit both a Game of Thrones castle and brothel at the same time. Yay!
View this post on Instagram
9. Pyke Castle, AKA Dunluce Castle
The rugged ruins of Dunluce Castle can be found in Northern Ireland, and with a pinch of imagination (and CGI), you can easily see how it took on new life as Pyke Castle in Game of Thrones! There's even the nearby Carrick-a-Rede rope bridge, which may have never formally appeared in GoT, but is similar enough to the one that Euron throws Balon off of 😉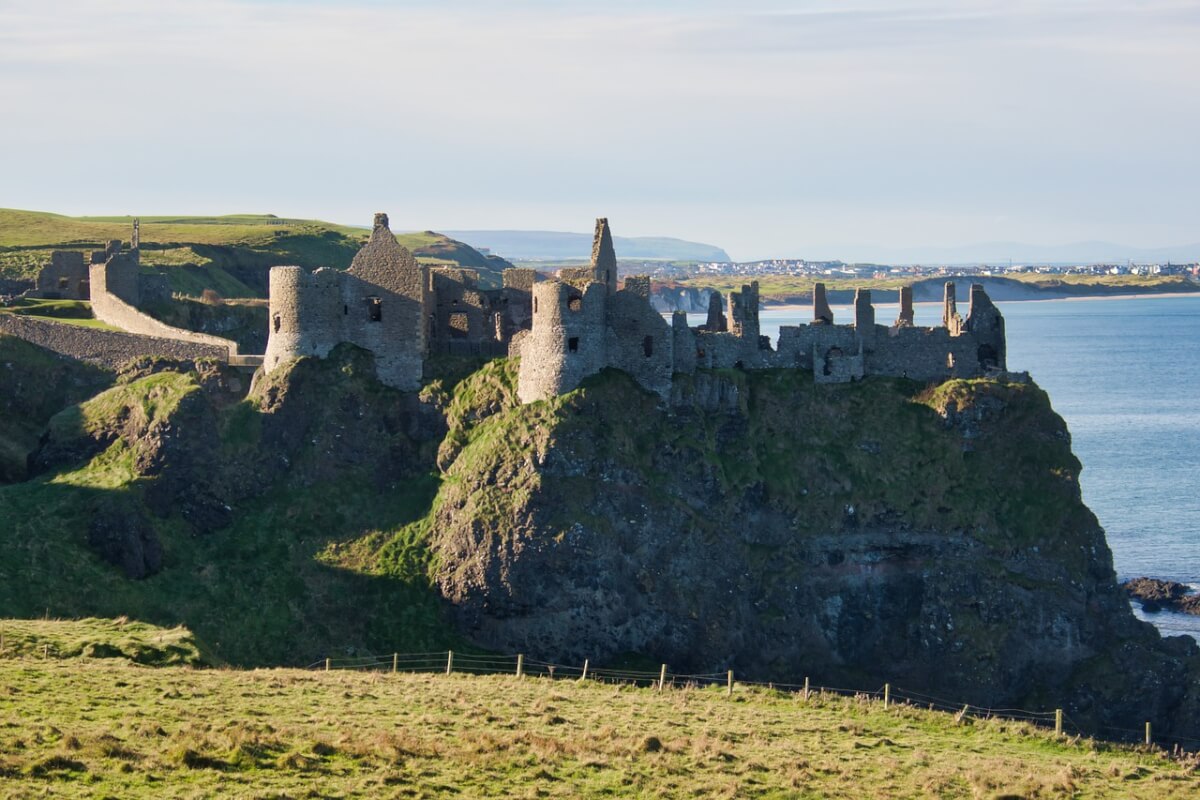 10. Dreadfort, AKA Myra Castle
While photos and official reports are hard to find, many sources cite Northern Ireland's Myra Castle as the site of Dreadfort's exteriors, AKA the seat of House Bolton. Located close to Castle Ward, this might be another castle to add to your Game of Thrones itinerary!
11. Illyrio Mopatis's Mansion, AKA Verdala Palace
Last but not least, be sure to add this final Game of Thrones castle to your bucket list: Verdala Palace (the summer residence of Malta's president), which stood in for Illyrio Mopatis' mansion in Season 1, Episode 1. Remember, this is where we meet Daenerys for the first time, and where Daenerys meets Khal Drogo for the first time!
BONUS: The Eyrie, AKA Meteora
Last but not least, while the Game of Thrones crew never formally set up shop in Meteora, Greece, the landscapes here were used to depict the wonderful rocky backdrop of the Eyrie. Sadly, we don't think Meteora has any moon doors…….. that we know of, at least.

Enjoy this list of Game of Thrones castles? Save it for later on Pinterest!