*FYI - this post may affiliate links, which means we earn a commission (at no extra cost to you) if you purchase from them. Also, as an Amazon Associate I earn from qualifying purchases. For the full scoop on what this means, feel free to check out our Privacy Policy and Disclosure.
---
Eager geektrippers, if we told you that there was a secret filming location for Harry Potter in Germany, would you believe us?
We've already covered many Harry Potter locations at length, including which ones you can visit in Scotland, England, and even where to find the real life Diagon Alley… but there's one HP filming location that even the most hawk-eyed fans often miss, and that is a split second cameo from a beautiful German town!
Here's a quick article about this secret Harry Potter location.
Which Harry Potter Movie Filmed in Germany?
The scene in question appears briefly in Harry Potter and the Deathly Hallows Part 1. To our knowledge, this is the only Harry Potter movie that did any filming in Germany.
Where in Germany Did Harry Potter Film?
A lot of people think that Harry Potter filmed in the scenic Bavarian village of Rothenburg ob der Tauber.
This is actually not correct.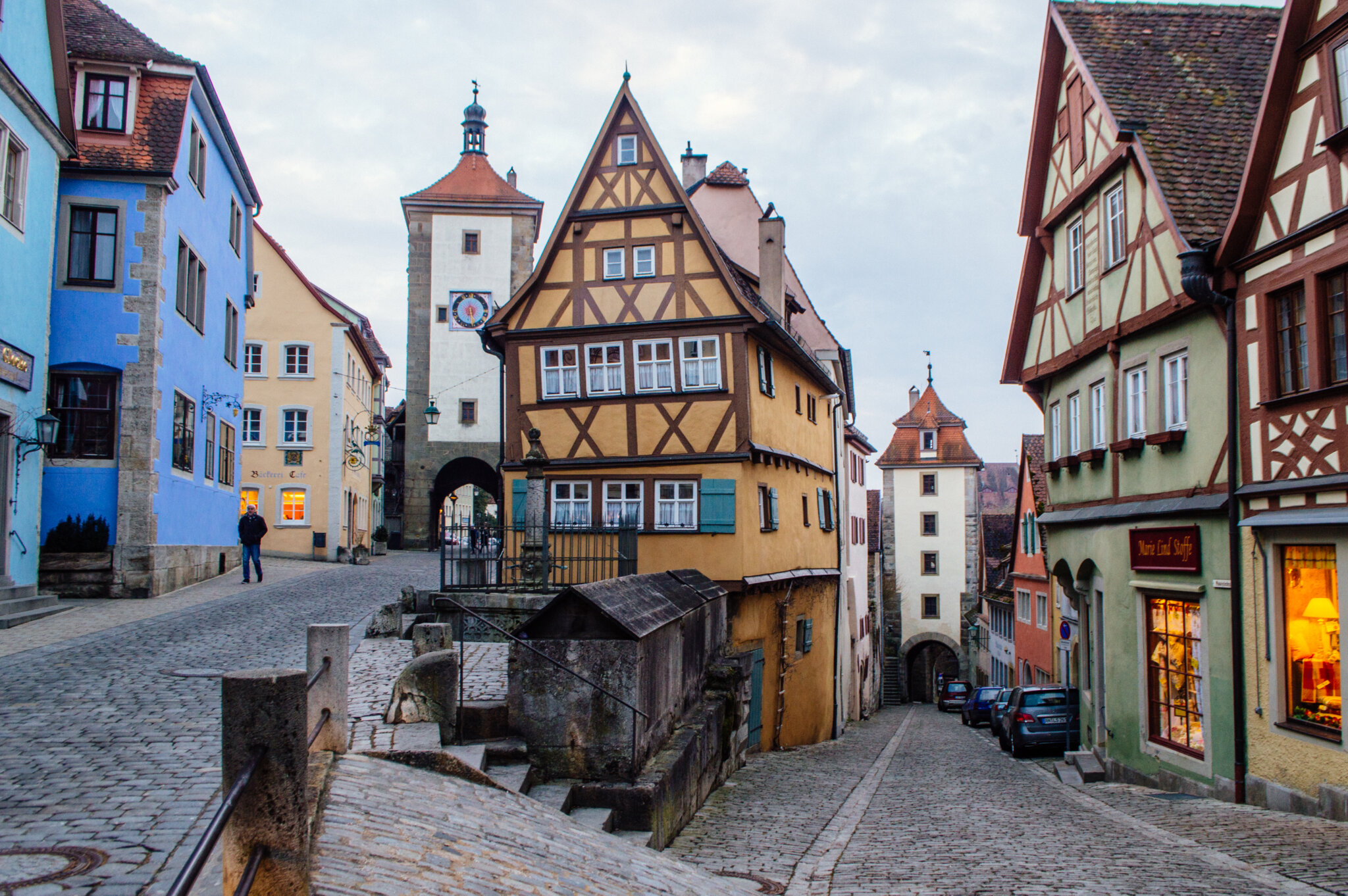 Rather, the German filming location they ended up using for Harry Potter and the Deathly Hallows Part 1 was Bernkastel-Kues, a charming town in Rhineland-Palatine.
Where did this confusion come from? Well, if you actually watch the credits in Deathly Hallows Part 1, you do actually see a special thanks to the town of "Rothenburg ob der Tauber"… but according to multiple sources (including the official Rothenburg.info website), the HP crew filmed aerial helicopter shots in March 2010, but did no filming IN Rothenburg itself.
Ultimately, it does not seem like any of these helicopter shots made the final cut. Some have speculated that Rothenburg ob der Tauber is quickly spotted when Harry has a vision of Voldemort finding Gregorovitch, but this was officially debunked by the Rothenburg.info folks themselves.
It's an easy mistake to make though – both Rothenburg ob der Tauber and Bernkastel-Kues are adorable German towns with similar half-timbered architecture.
The smoking gun and key piece of evidence though comes from one little wine bar. Yup! If you strategically pause the scene at the right time, you see a distinctive "Weinstube" sign for a split second. Comparisons between photos reveal that this Weinstube sign is identical to the one in Bernkastel-Kues, at the Weinstube Spitzhäuschen… so there you go! Mystery solved.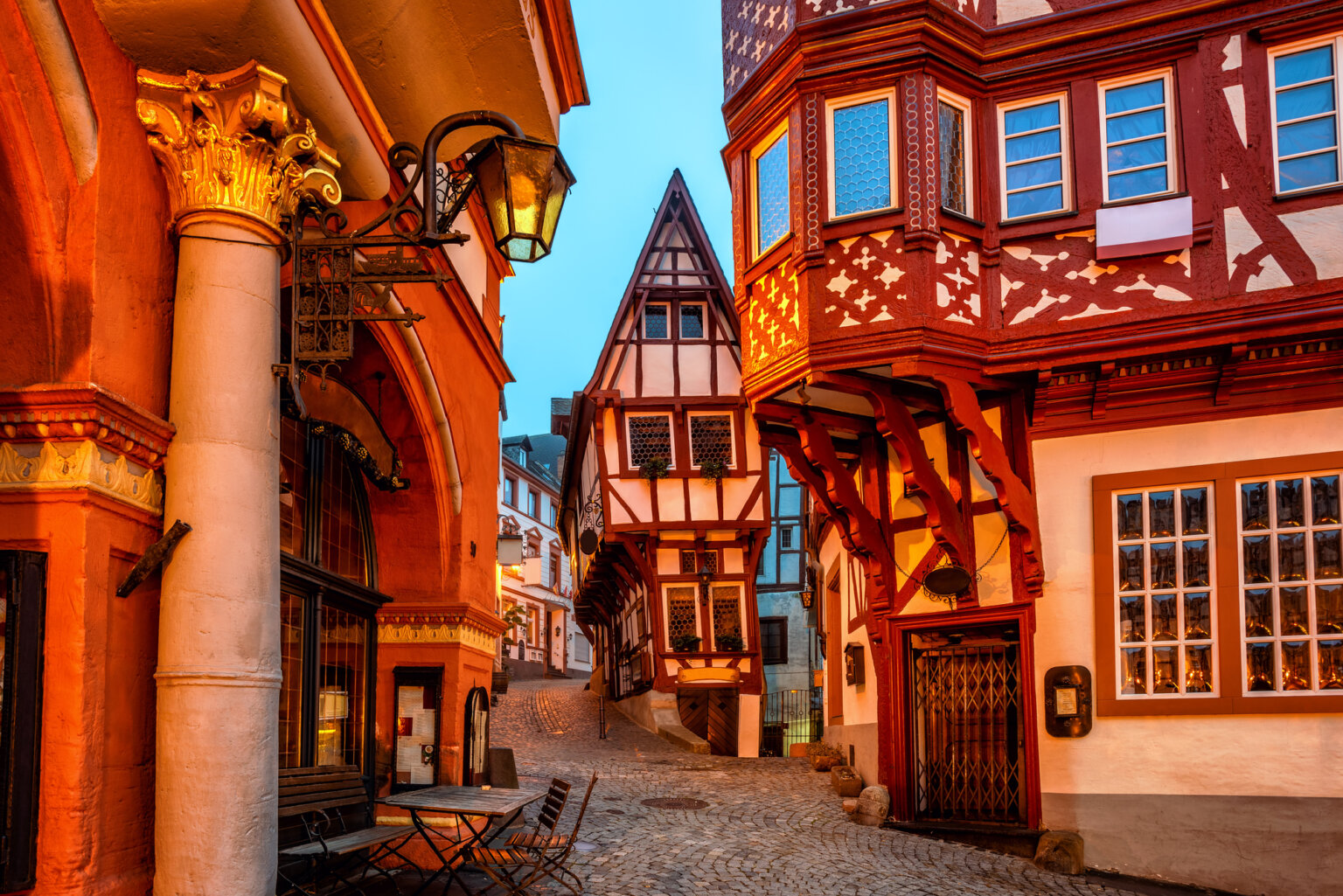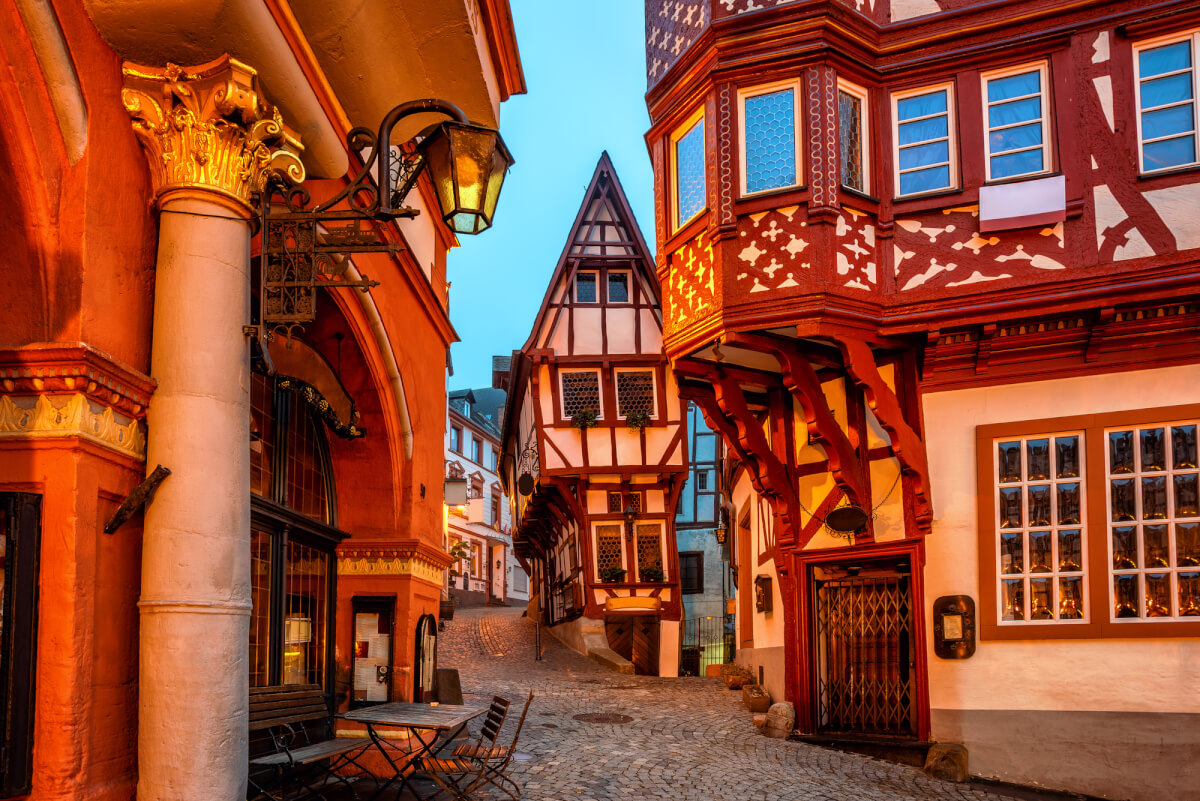 The (Mega-Brief) Harry Potter Germany Scene
If you want to watch the scene in question (and maybe re-watch it like 10 times because it goes by SO quickly), here is a clip of the scene in question from YouTube, starting at about 26 seconds… and lasting like, one second.