*FYI - this post may affiliate links, which means we earn a commission (at no extra cost to you) if you purchase from them. Also, as an Amazon Associate I earn from qualifying purchases. For the full scoop on what this means, feel free to check out our Privacy Policy and Disclosure.
---
Looking for a Friends studio tour or Friends set tour to do in LA? Read on for a guide on how to visit some of the most iconic and famous sets from Friends with one of the best studio tours in LA.
We here are GeekTrippers are obsessed with finding the best filming locations around the world, and as avid Friends fans, one of our biggest bucket list items has been visiting the Friends set in real life!
We got to fulfill this dream a few years ago in LA, and again recently with a return to the (newly improved) version of the tour that includes way more sets and fun photo opps, including the original Friends fountain.
For movie and TV lovers, Los Angeles offers several studio tours that bring you right into the action so you can personally witness where the magic of film and television come alive.
In this post, we'll share with you how you can tour the Friends set in LA (sort of) and show you the wonders of the Warner Bros Studio Tour in Burbank.
IMPORTANT: If visiting the Friends set and Warner Bros Studio Tour is important to you, make SURE you book your tour in advance online. This attraction is wildly popular and we almost missed out on going because we procrastinated. There are very limited tickets available on-site, so buying in advance these days is 100% the way to go. Check ticket price and availability here.
How to Tour the Friends Set and Studio in LA
Unfortunately, there is no Friends Studio Tour in LA that will allow you to visit all your favourite Friends sets from the show (i.e. every apartment).
The closest thing to a Friends set tour where you can visit Monica and Rachel's apartment set, along with Joey and Chandler's apartment set, Ross' apartment set and even the Central Perk set all in one go is the FRIENDS Experience, which doesn't have any stops in Los Angeles.
When people talk about doing the Friends studio tour in LA though, what they are really talking about the Warner Bros Studio Hollywood Tour in Burbank, which is not a 100% Friends themed set tour, but rather a studio tour that takes you to various sets and backlots including ones seen in Friends.
If you love TV, this is a must-do experience, with wonderfully familiar sets from Friends, Gilmore Girls, Pretty Little Liars, and more.
As of 2021 though, there is WAY more to offer for Friends fans, including a full-on "Central Perk Café" and Friends boutique, where you can grab a coffee amidst recreated apartment sets.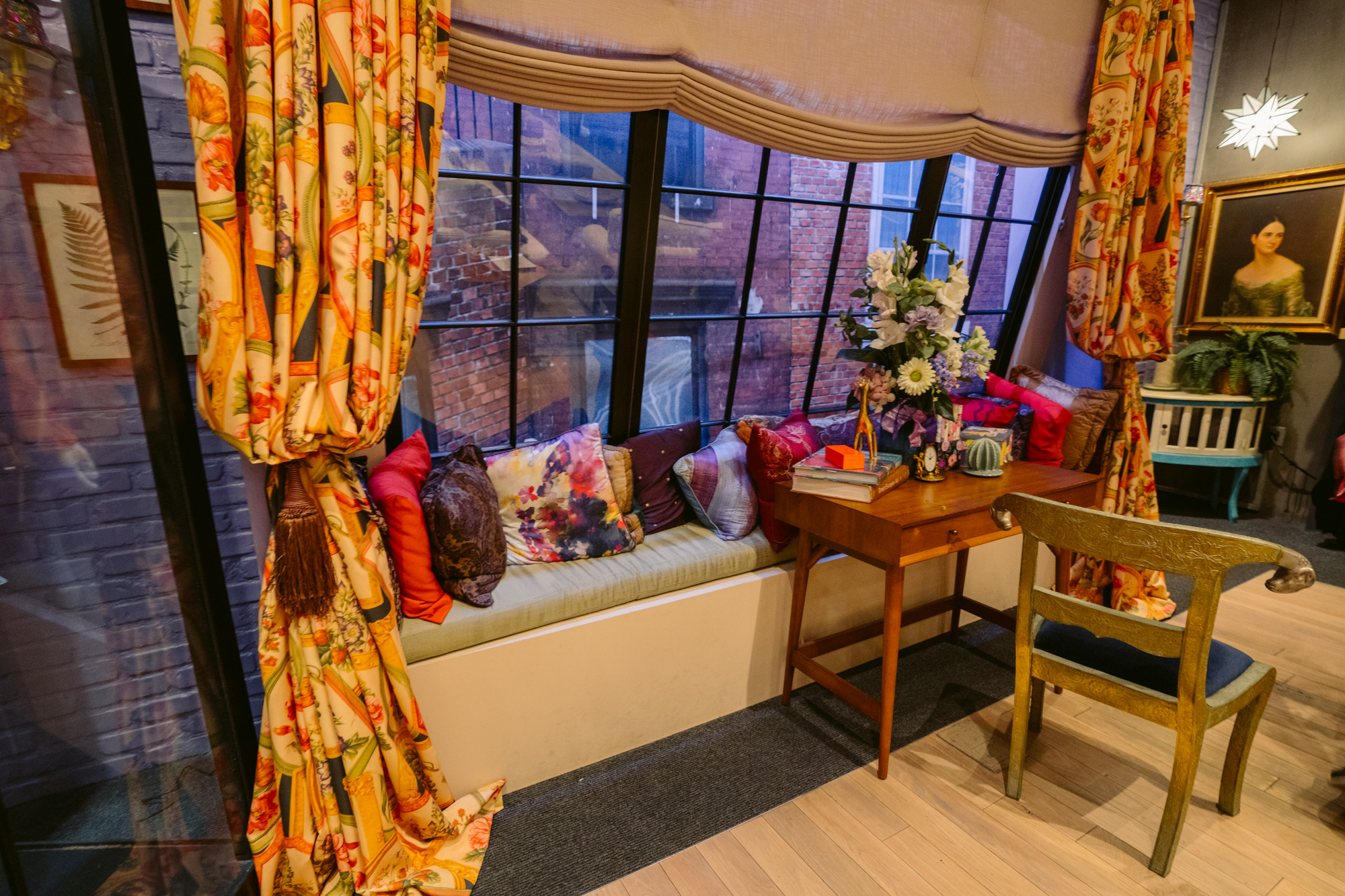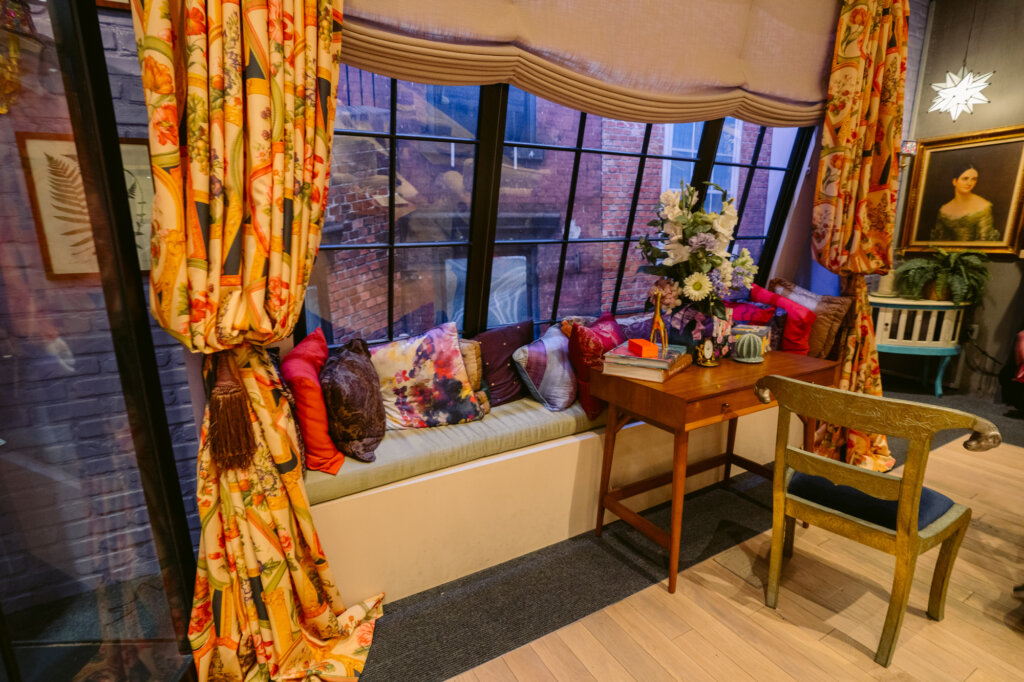 Warner Bros Studio Tour Hollywood: Details
The Warner Bros Studio Tour is located in Burbank and tickets start at $69 per person.
The tour lasts approximately 3 hours total (1 hour guided, 2 hours self guided), and is capped at 12 people per tour to ensure a more personal experience.
Be sure to book your tour online in advance, as time slots can get filled quickly.
We opted for the cost-effective Studio Tour (as opposed to the pricier Deluxe tour), and it was more than enough for us!
Tours are offered from 8:15am-4:00pm Monday-Friday.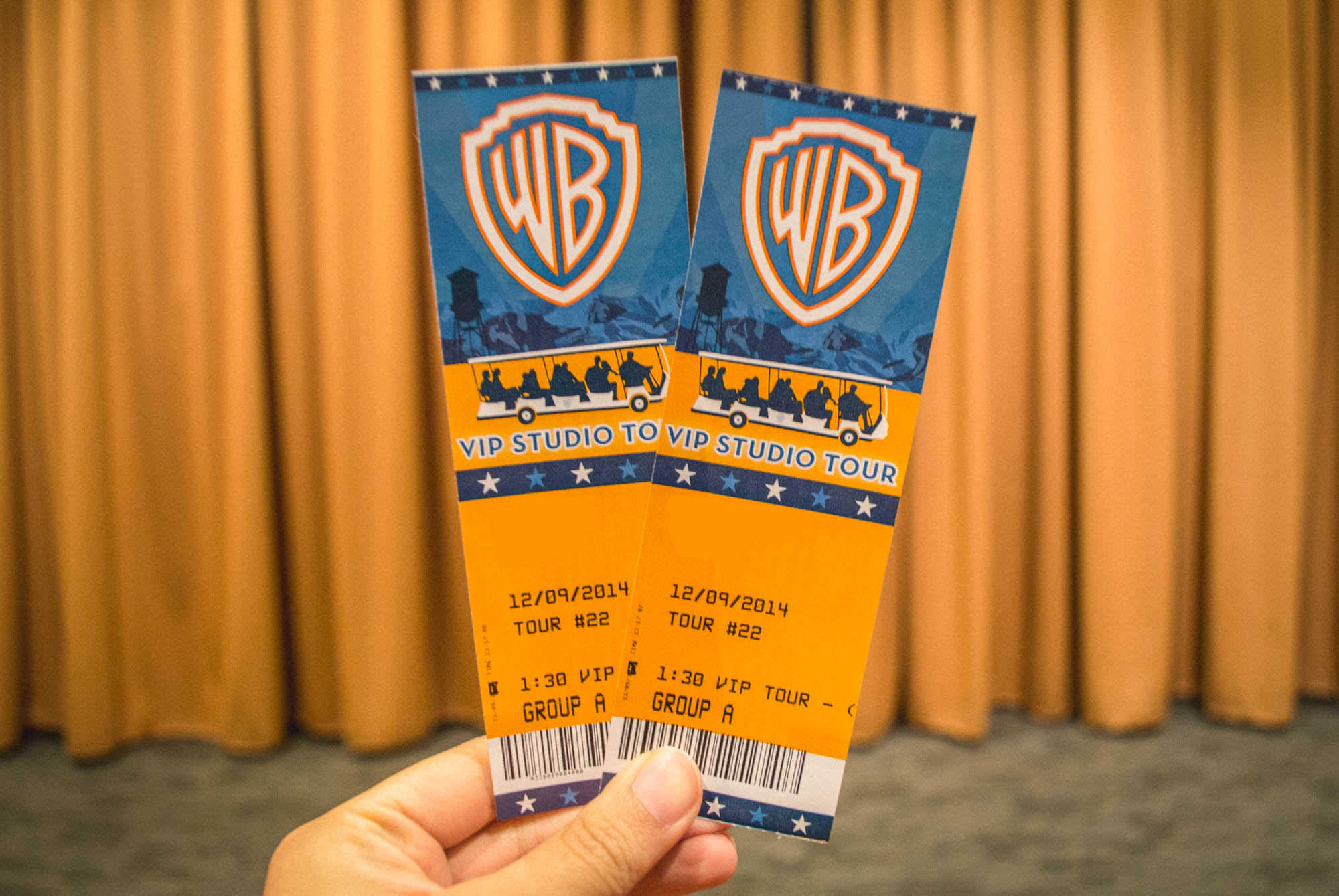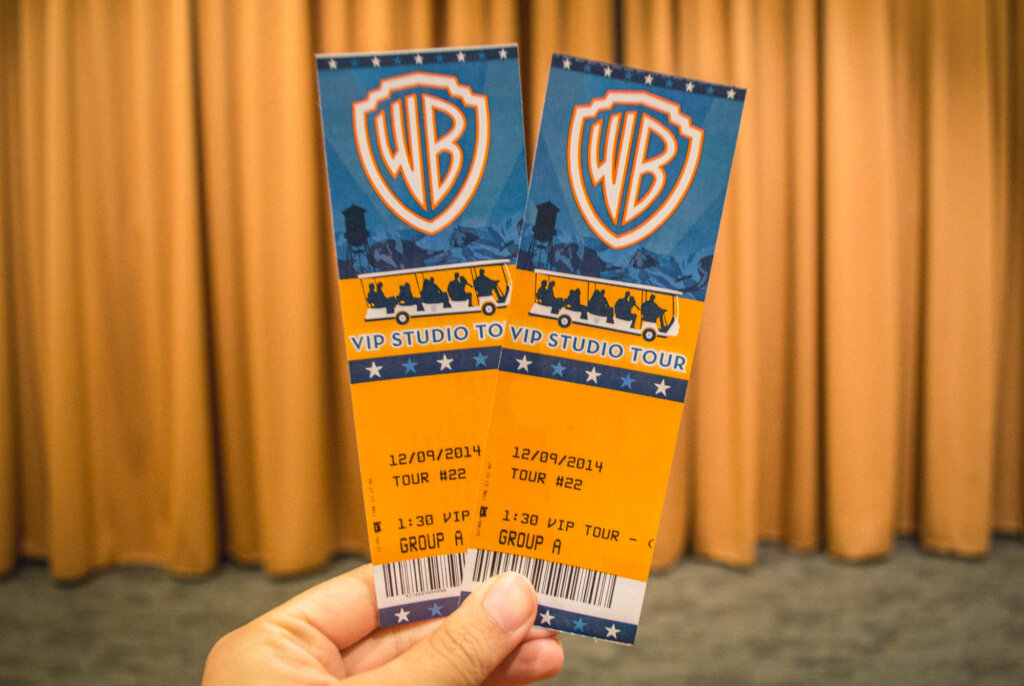 Our Experience Touring the Friends Studio/Set at the Warner Bros Hollywood Studio Tour
Warning: spoilers ahead! I'll be going into detail about where they brought us and what we saw on the tour, so you better look away if you're a fan of surprises! The photos and experience below are from our most recent in visit in 2022.
1. Getting to the Warner Brothers Studio Lot
The address for the Warner Bros Studio Tour in Hollywood is 3400 Warner Blvd. Burbank, CA 91505.
This is the address you would put into a rideshare app or taxi, but there is also covered parking available here at the Tour Center for $15 per vehicle.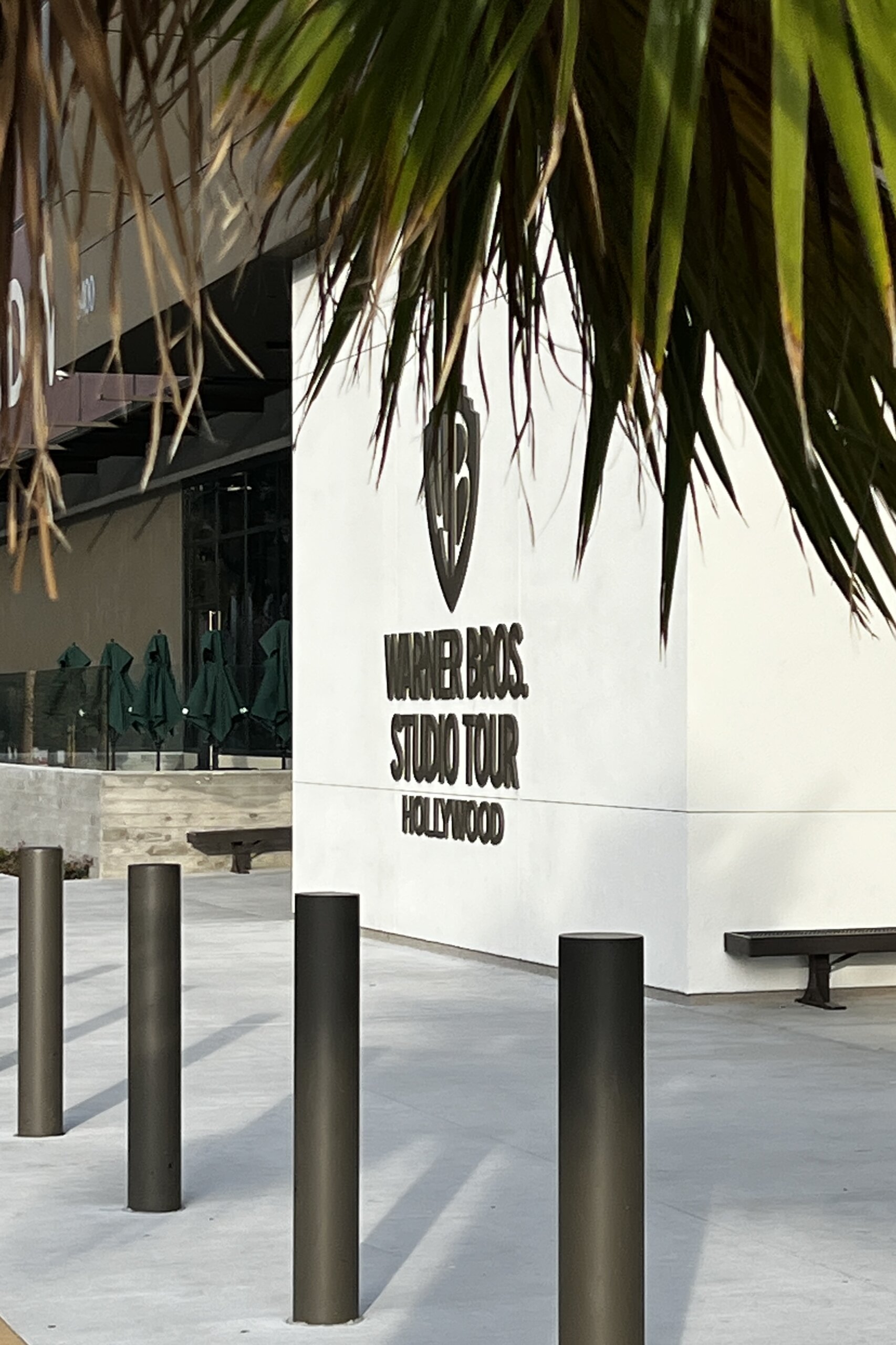 2. The Warner Bros Studio Tour Hollywood Welcome Center
Here, you'll find a full-service Starbucks where you can grab a drink by the Tri-Wizard Cup from Harry Potter, as well as the Warner Bros. Studio Store, which is filled with amazing merch from across fandoms.
The tour will bring you back into the store at the end, so don't worry about buying all your souvenirs now. It's highly recommended you buy your ticket online because day-of tickets are highly limited, and the experience is just way smoother if you have your tickets already.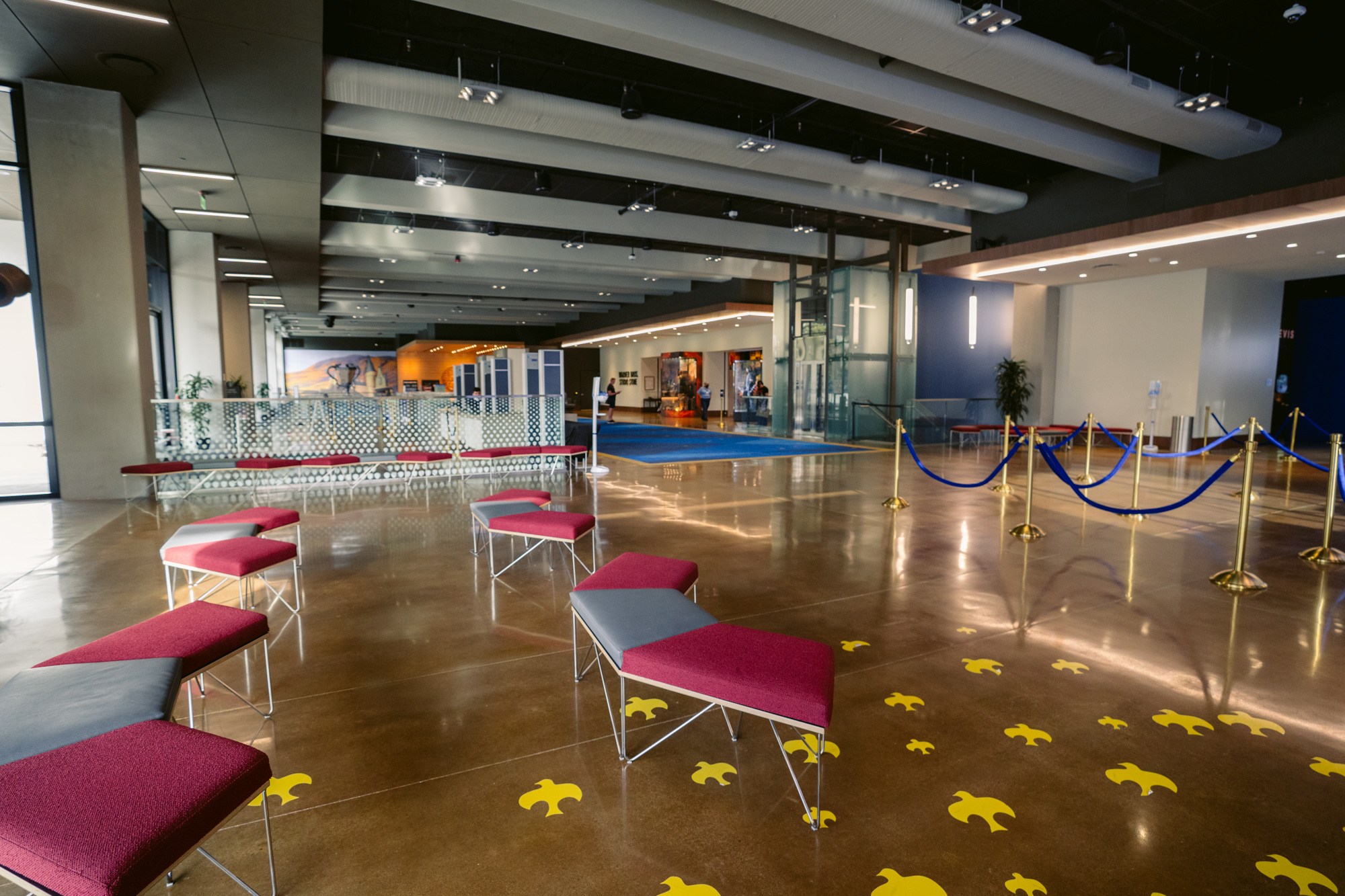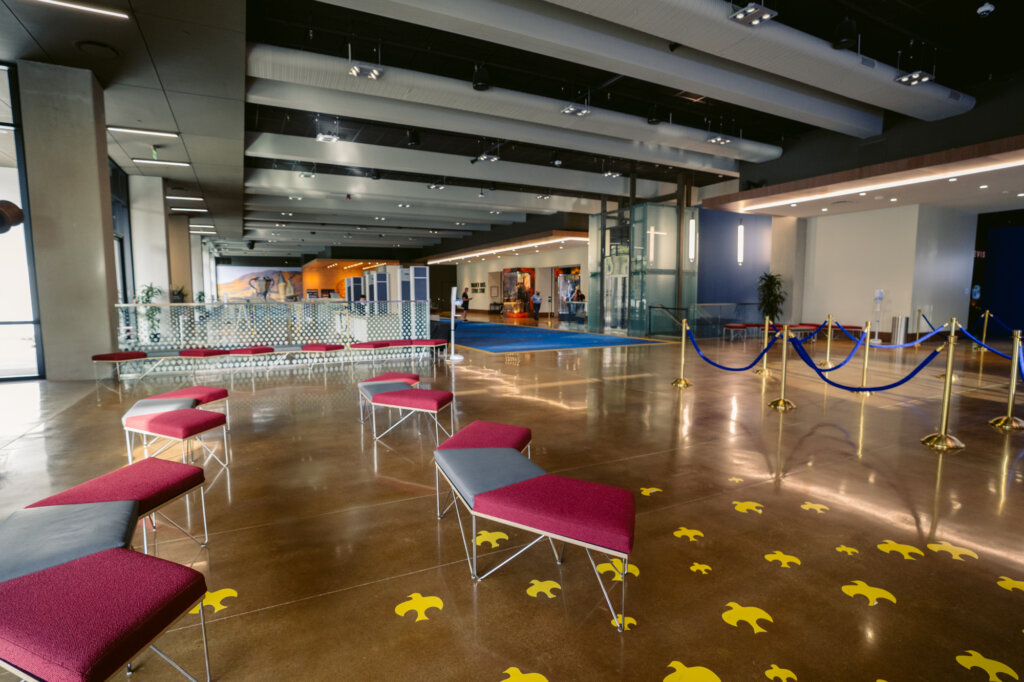 3. Warner Bros Storytelling Showcase
After you show your tickets, your tour begins with a storytelling showcase that explores the century-long history of Warner Bros through old photos and displays.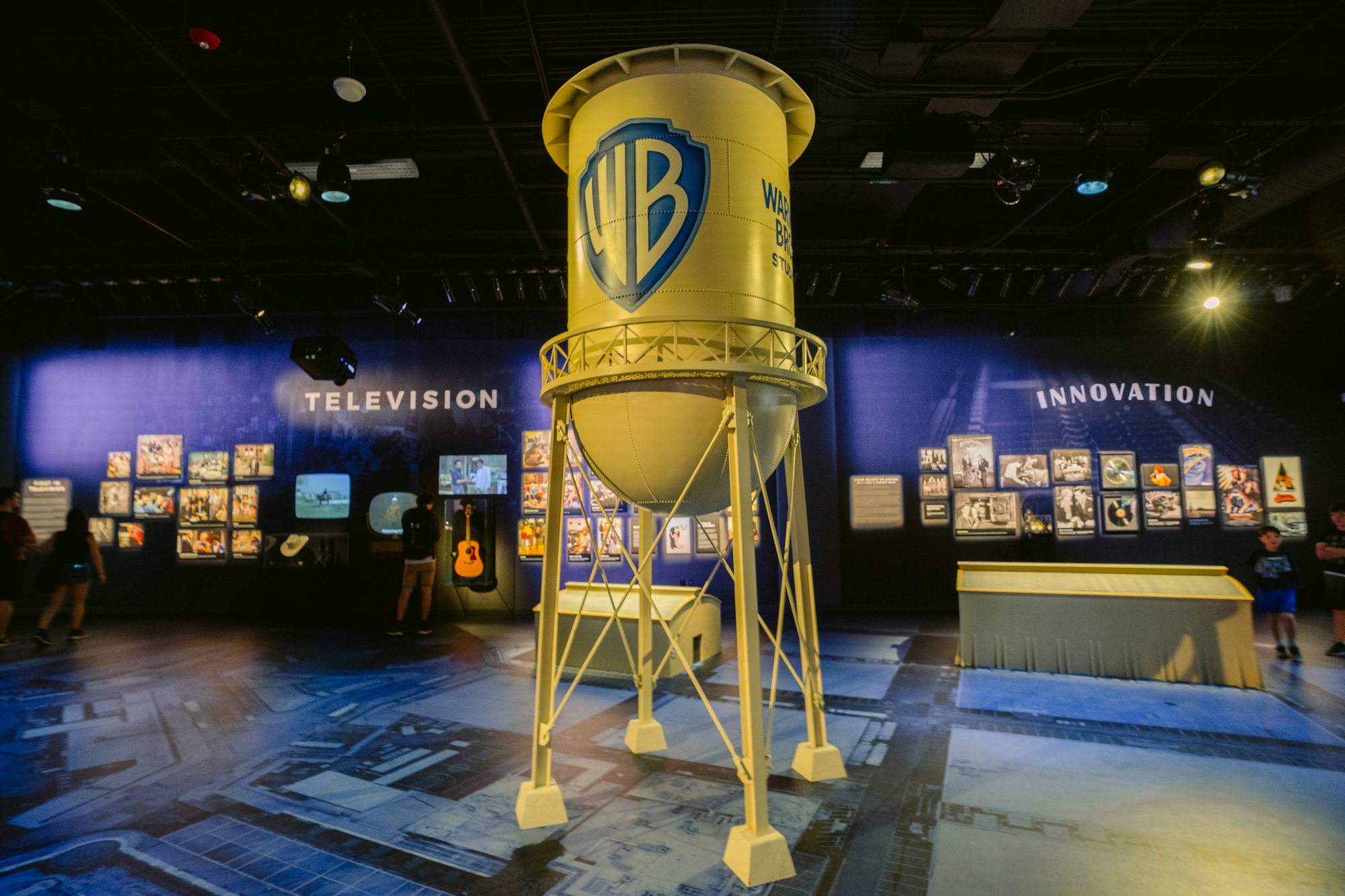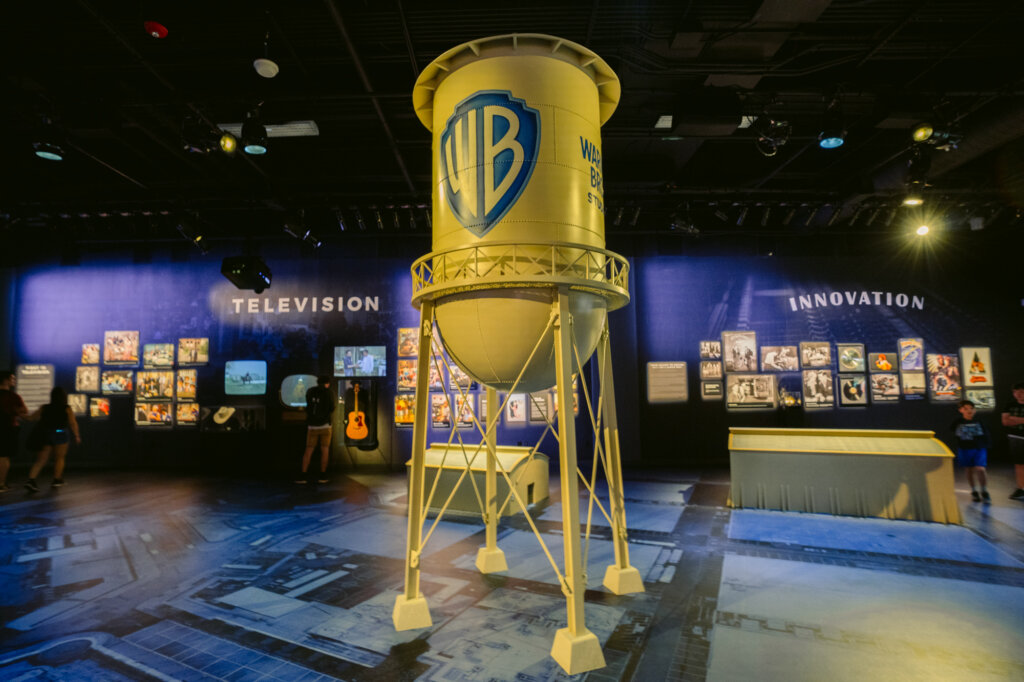 While this is a more general showcase area, there are some fun props for Friends fans, like one of Phoebe's guitars: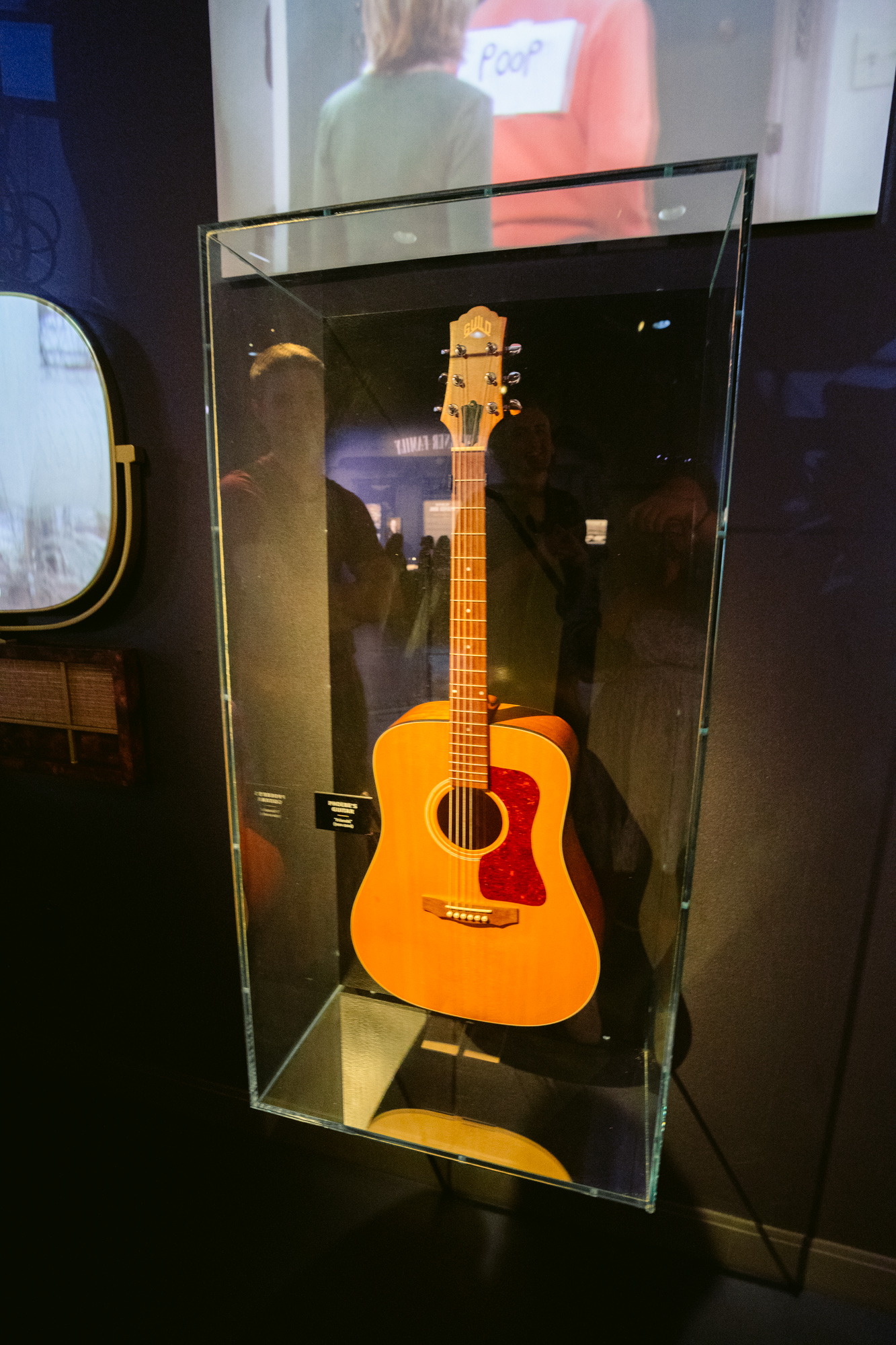 4. The Warner Bros Hollywood Studio Tour Pre-Show 
After you go through the Storytelling showcase, you are brought into a nice waiting area that has decorated with international posters from famous Warner Bros movies.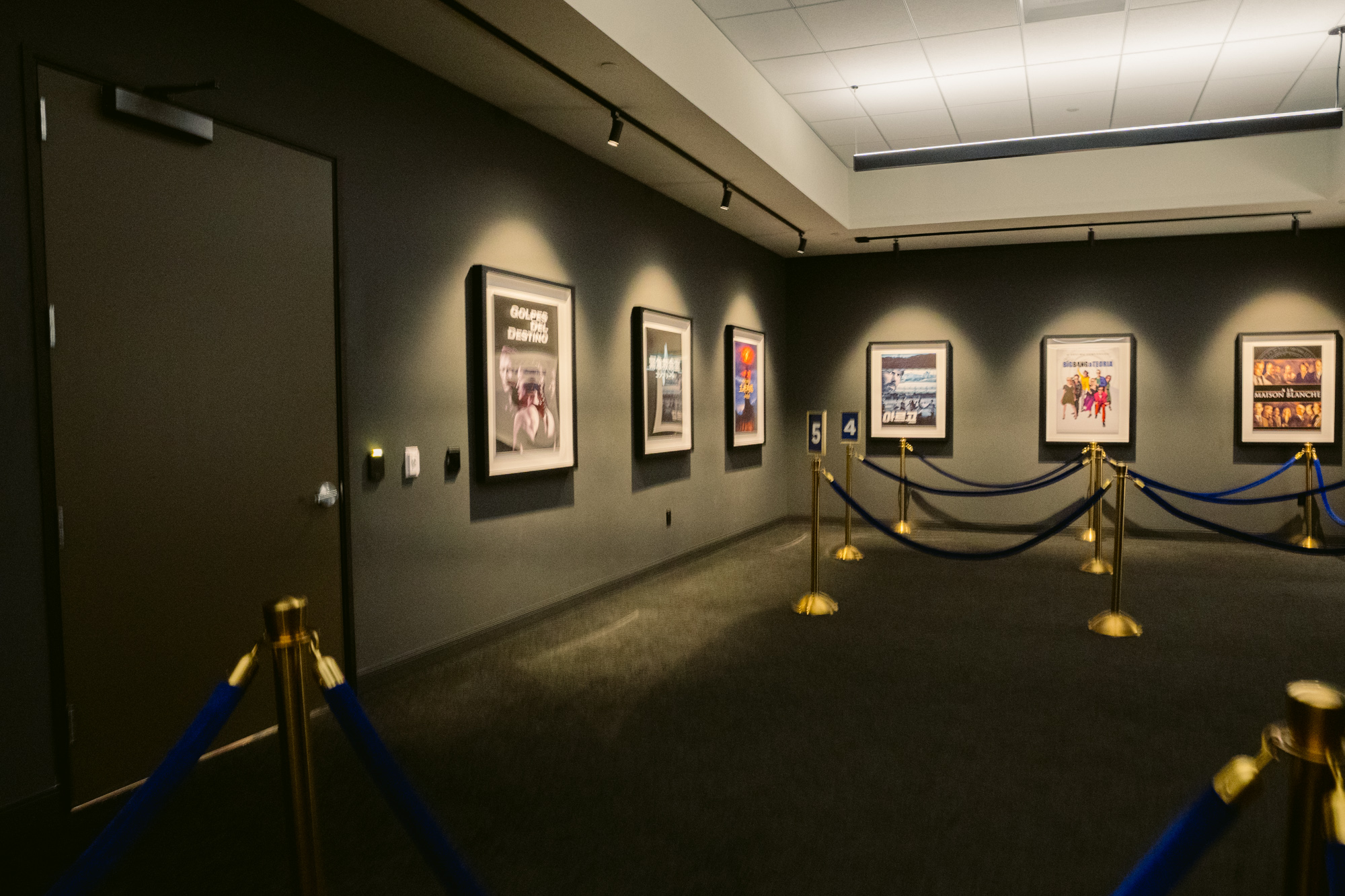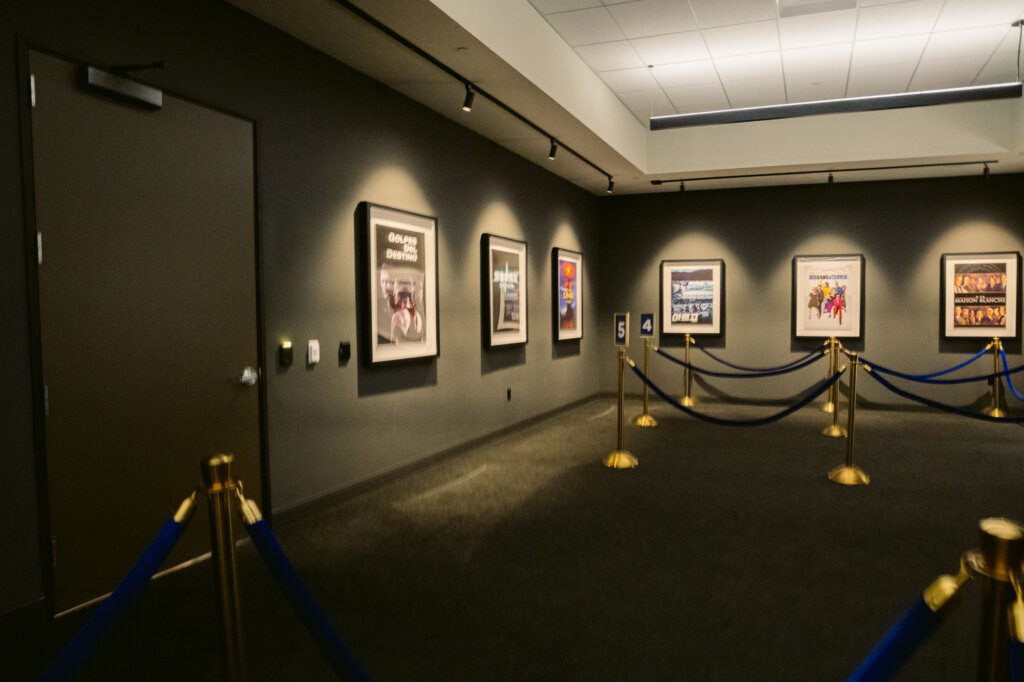 From here, you are brought into a theatre for a pre-show introduction to Warner Bros, featuring clips from the myriad of films and shows that they have produced.
This little film does an awesome job of pumping you up for the tour! After this, you will meet your tour guide and will then be sent on your way.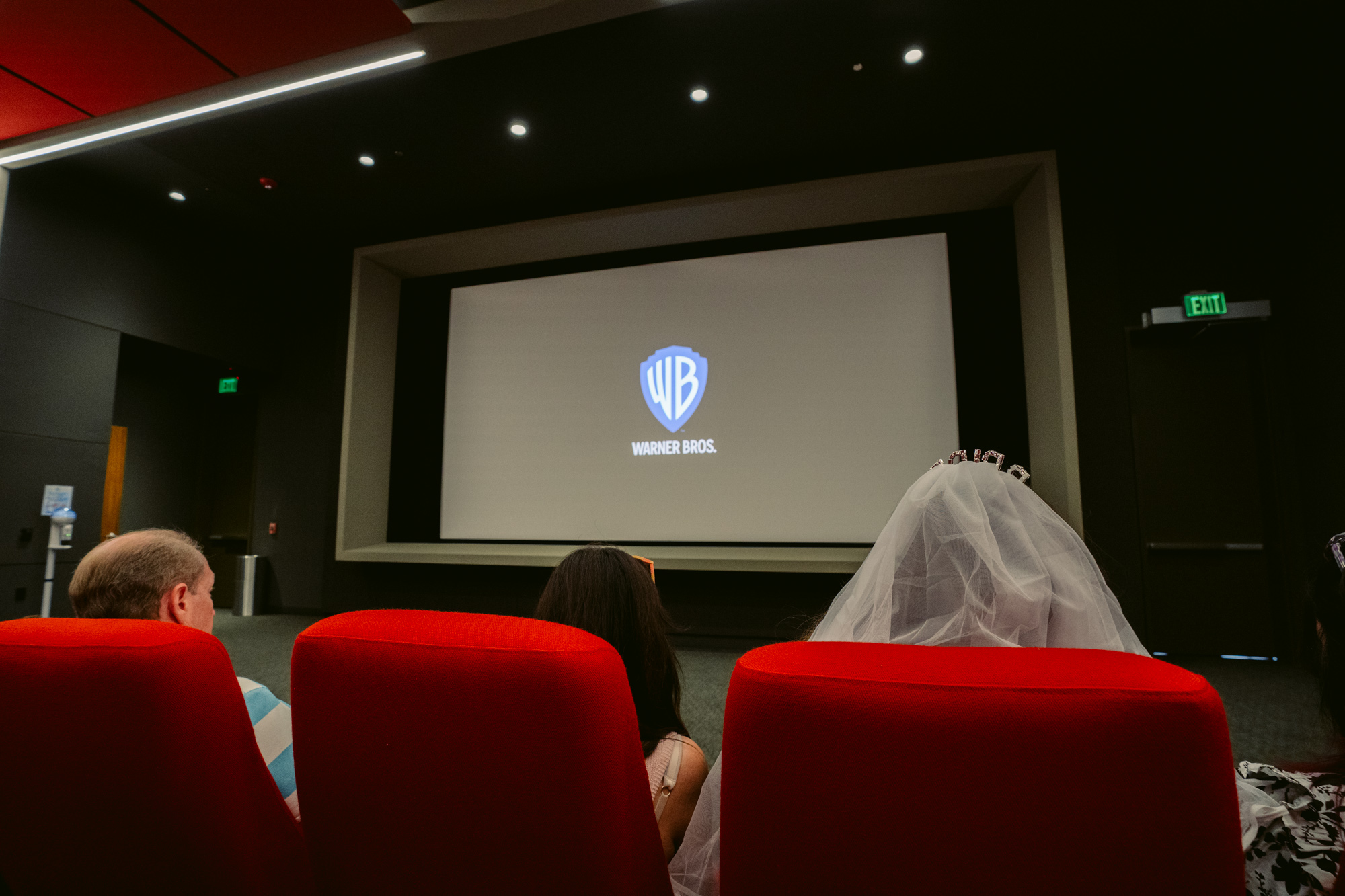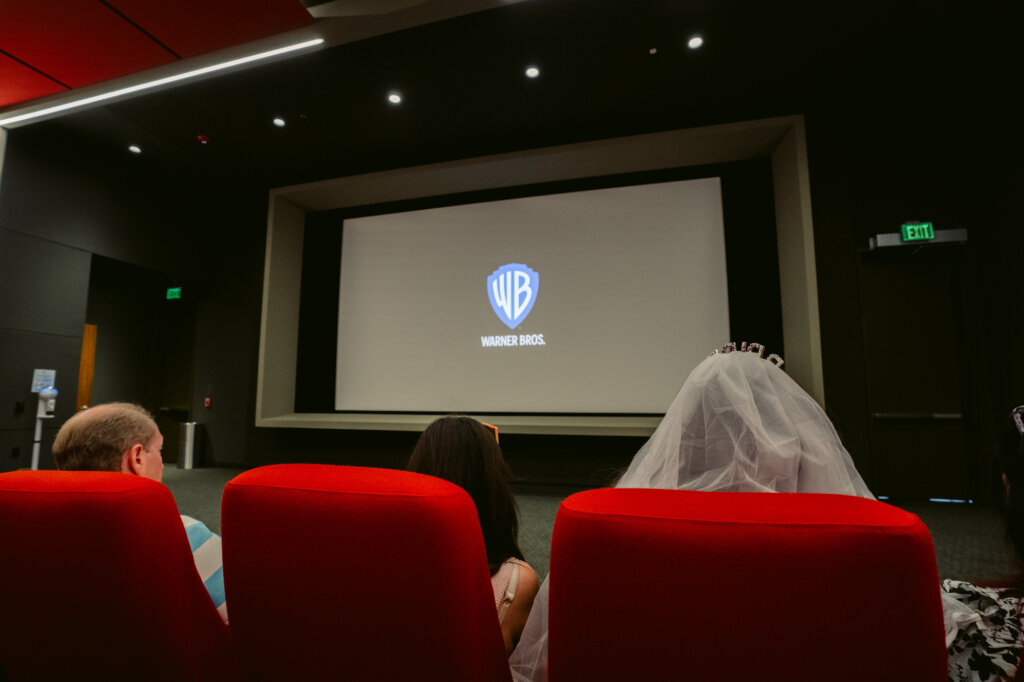 5. Warner Bros Backlot Tour
After the intro film, you are loaded onto the giant golf carts and sent off to explore some backlots. Since the studio is a working one, which specific backlots you see will depend on what is currently in use for filming.
The tour guides here are really knowledgable and fun, and tend to start the tour by asking which Warner Bros movies/shows you like.
Don't be shy here, because they will tailor the tour based on your interests, so if your goal is to see as many Friends filming locations as possible, they will help point them out!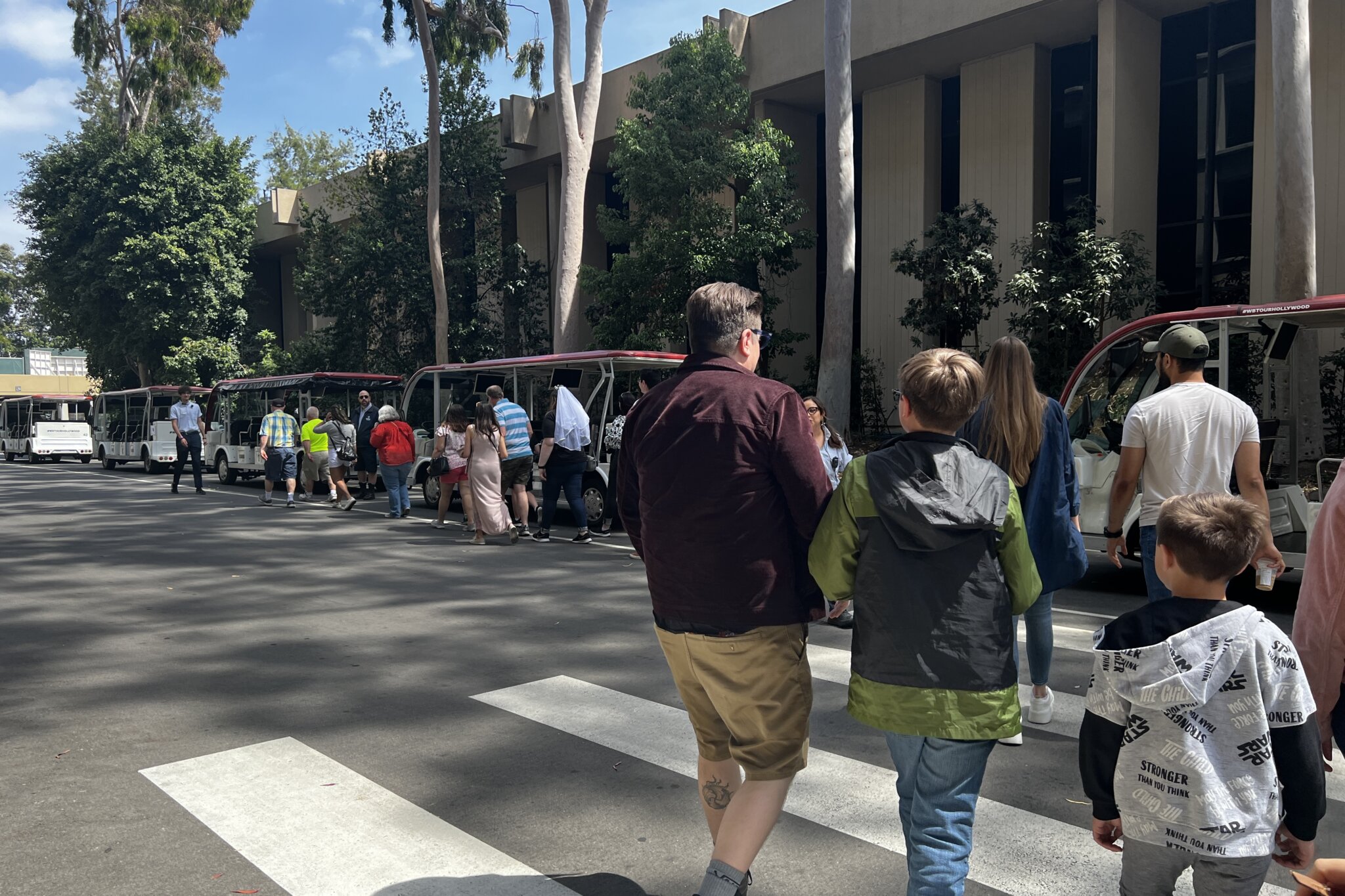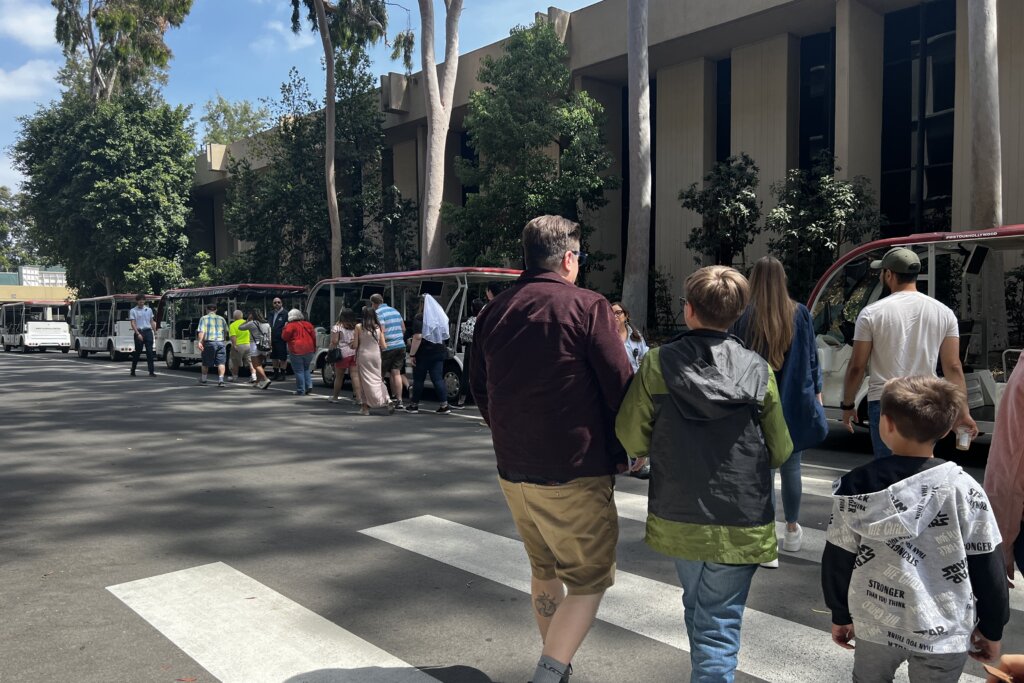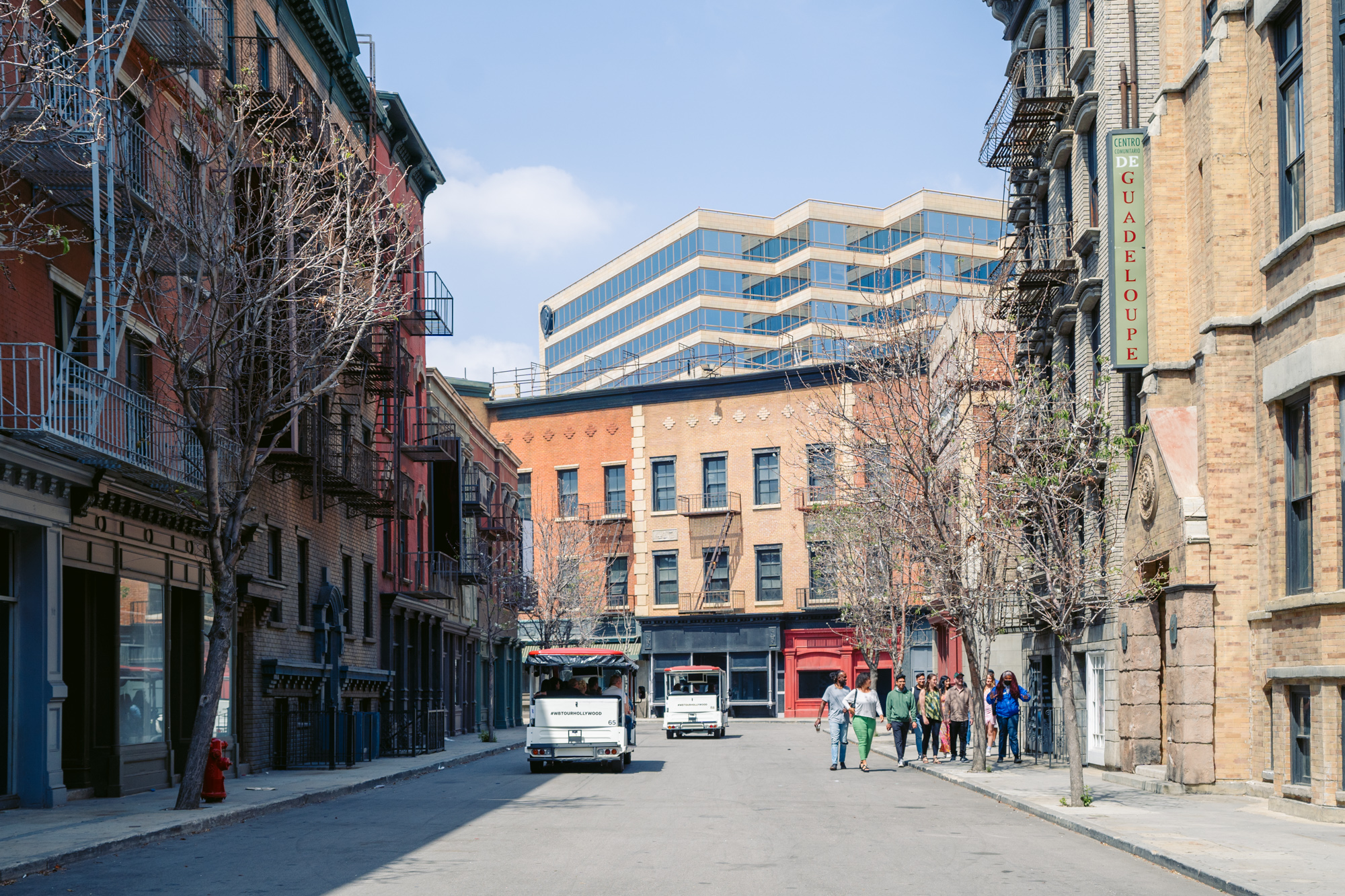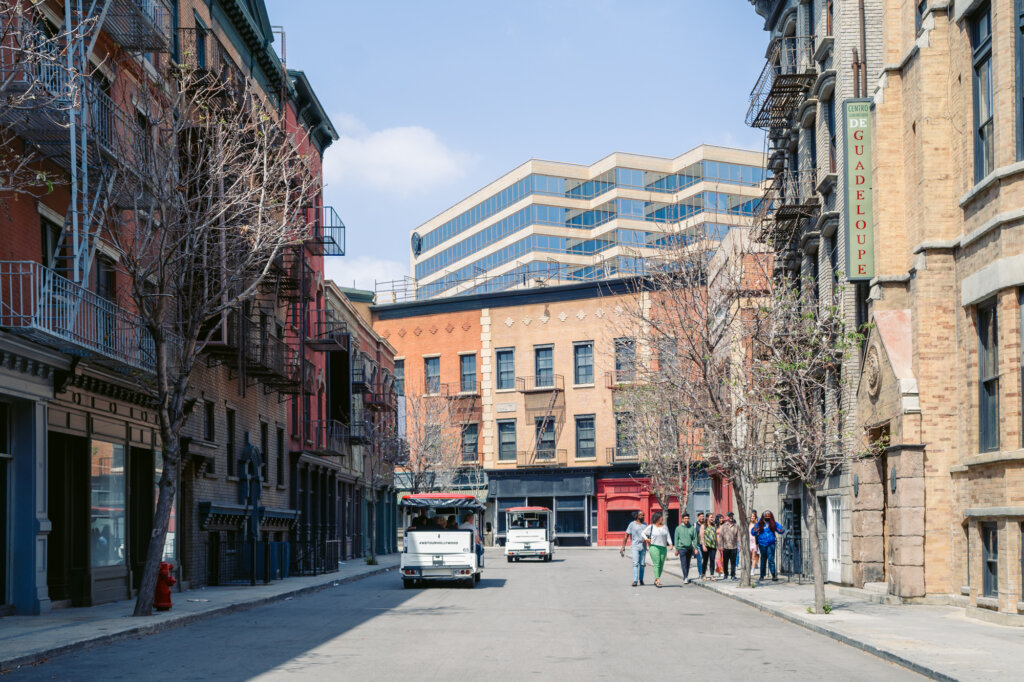 As well as Midwest Street, which is supposedly one of the most used sets in Hollywood.
Most notably, it has appeared as Star's Hollow from Gilmore Girls, and Rosewood from Pretty Little Liars. While here, we got off the carts to explore a bit on foot, taking time for lots of photos at the Star's Hollow gazebo: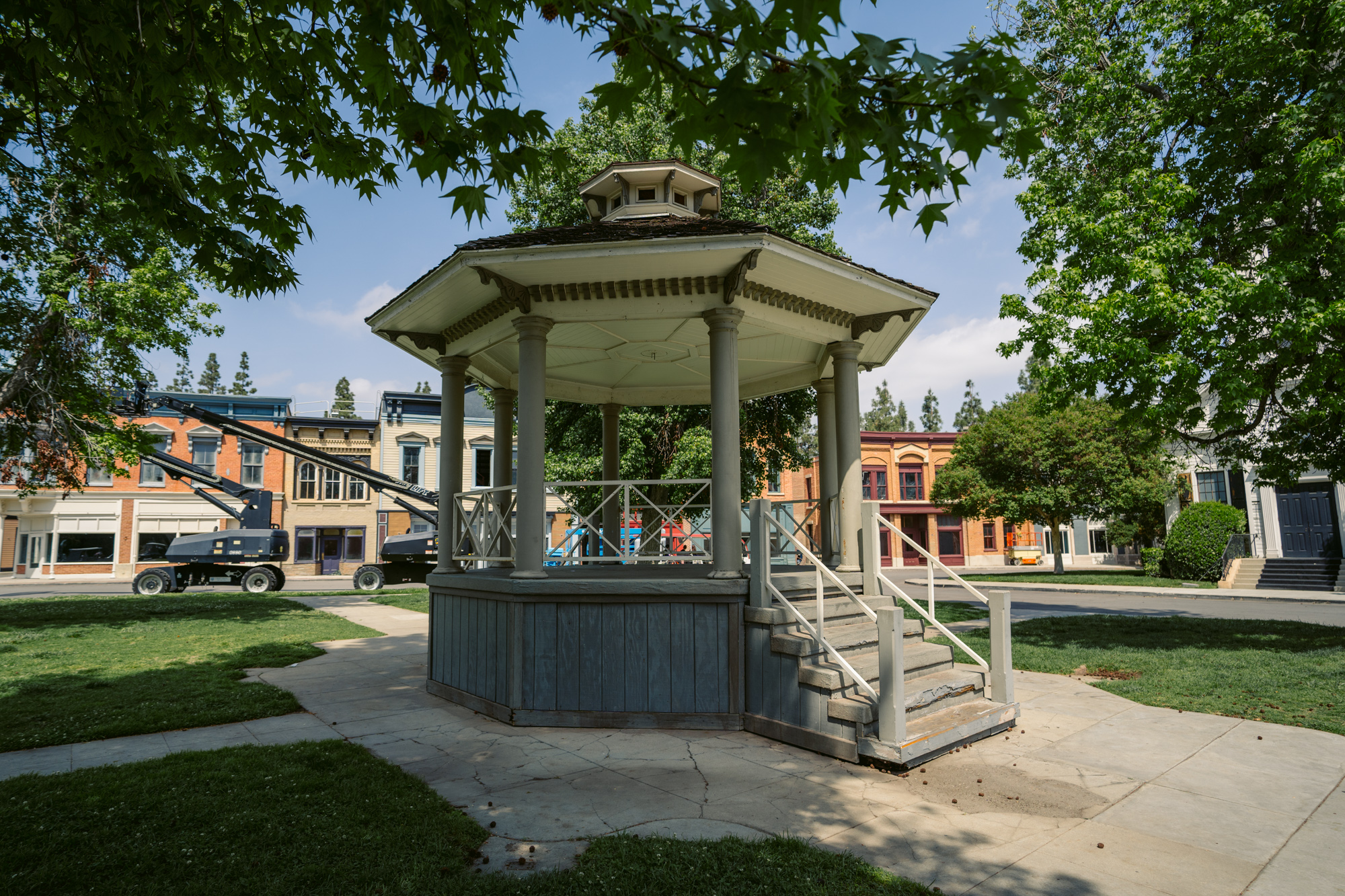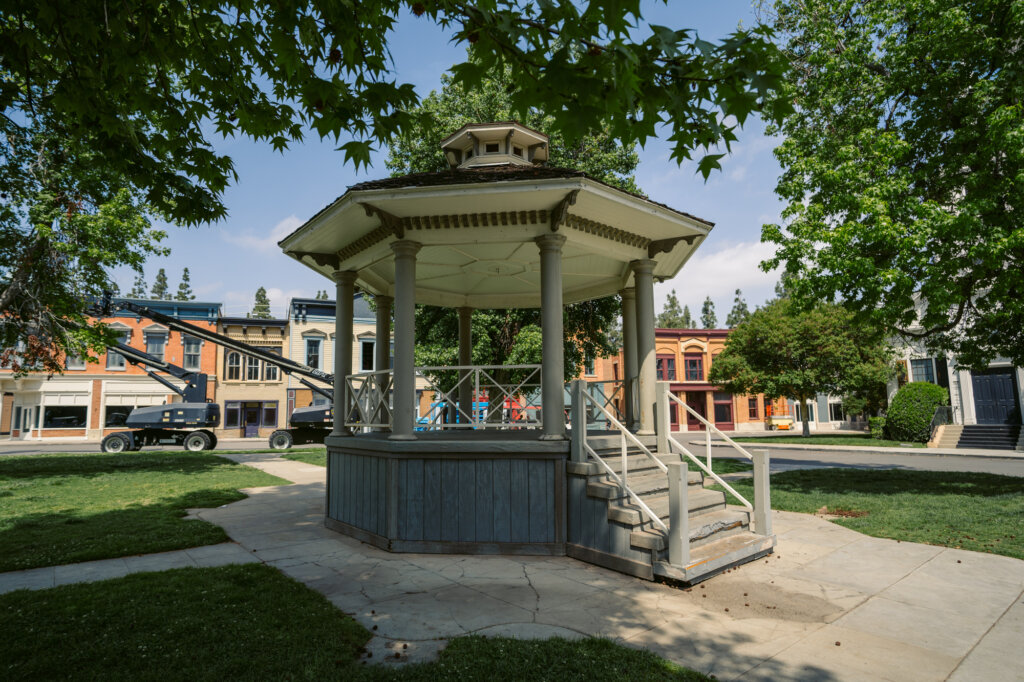 We then stopped off to see the interior of a house set, which happened to be the house where Monica and Rachel's prom video was shot. Can't you picture sad Ross on those stairs?!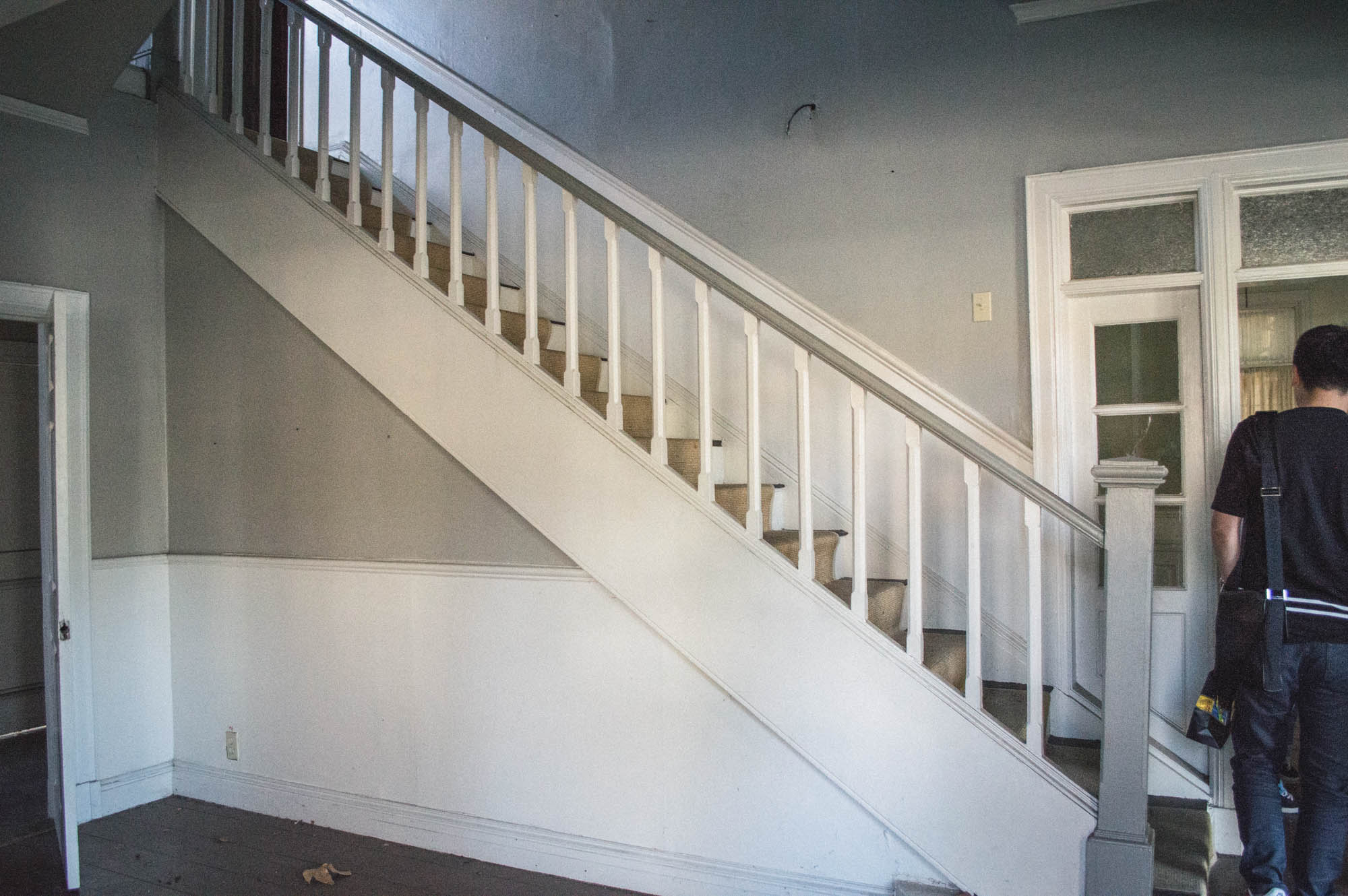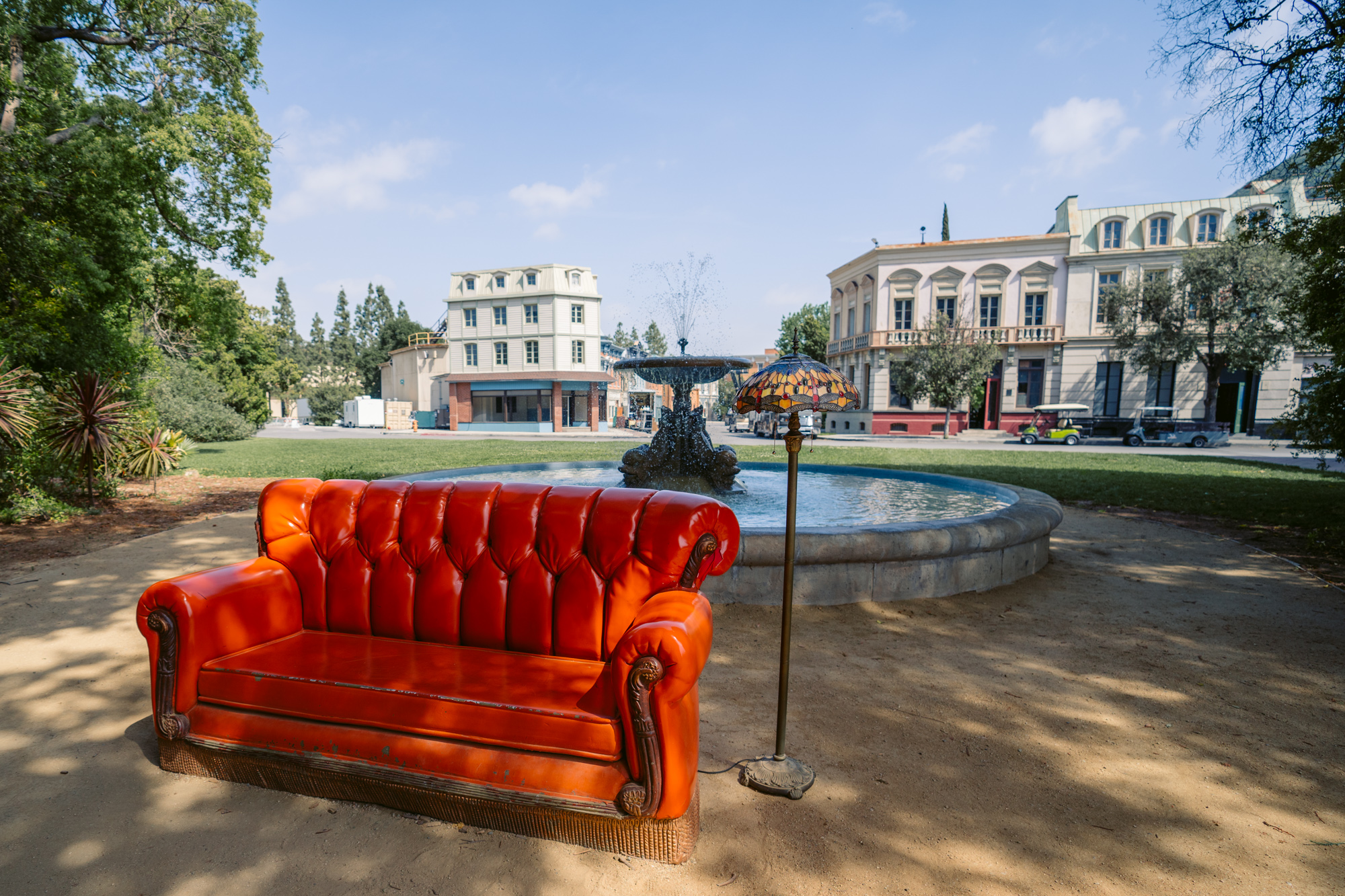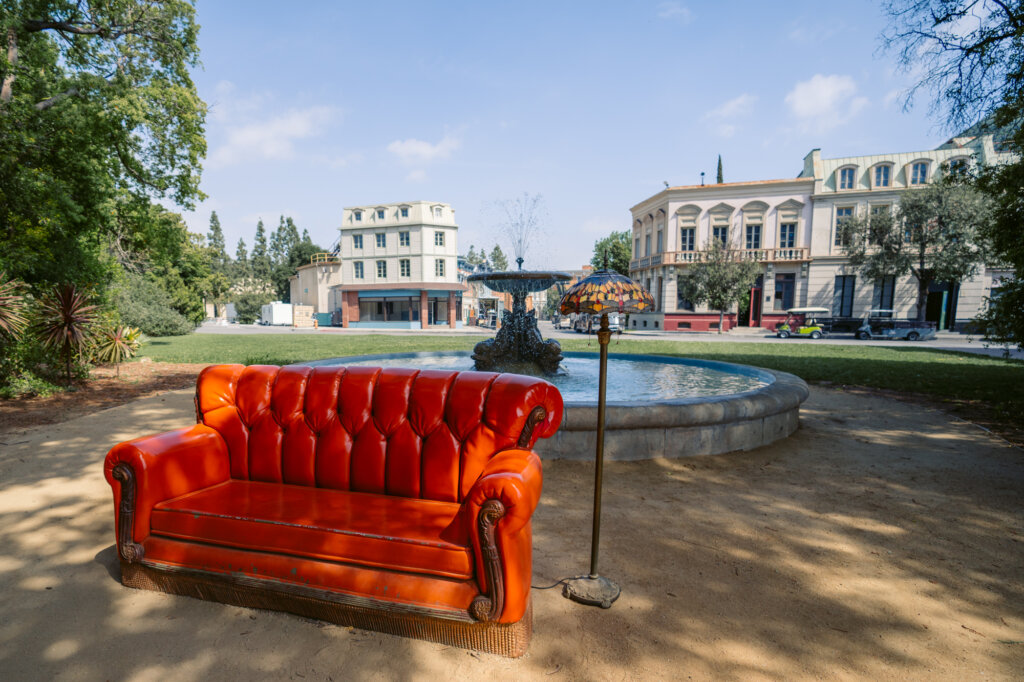 We also went past Stage 24, which is the Friends stage. Unfortunately, it was in use, so not open to visitors!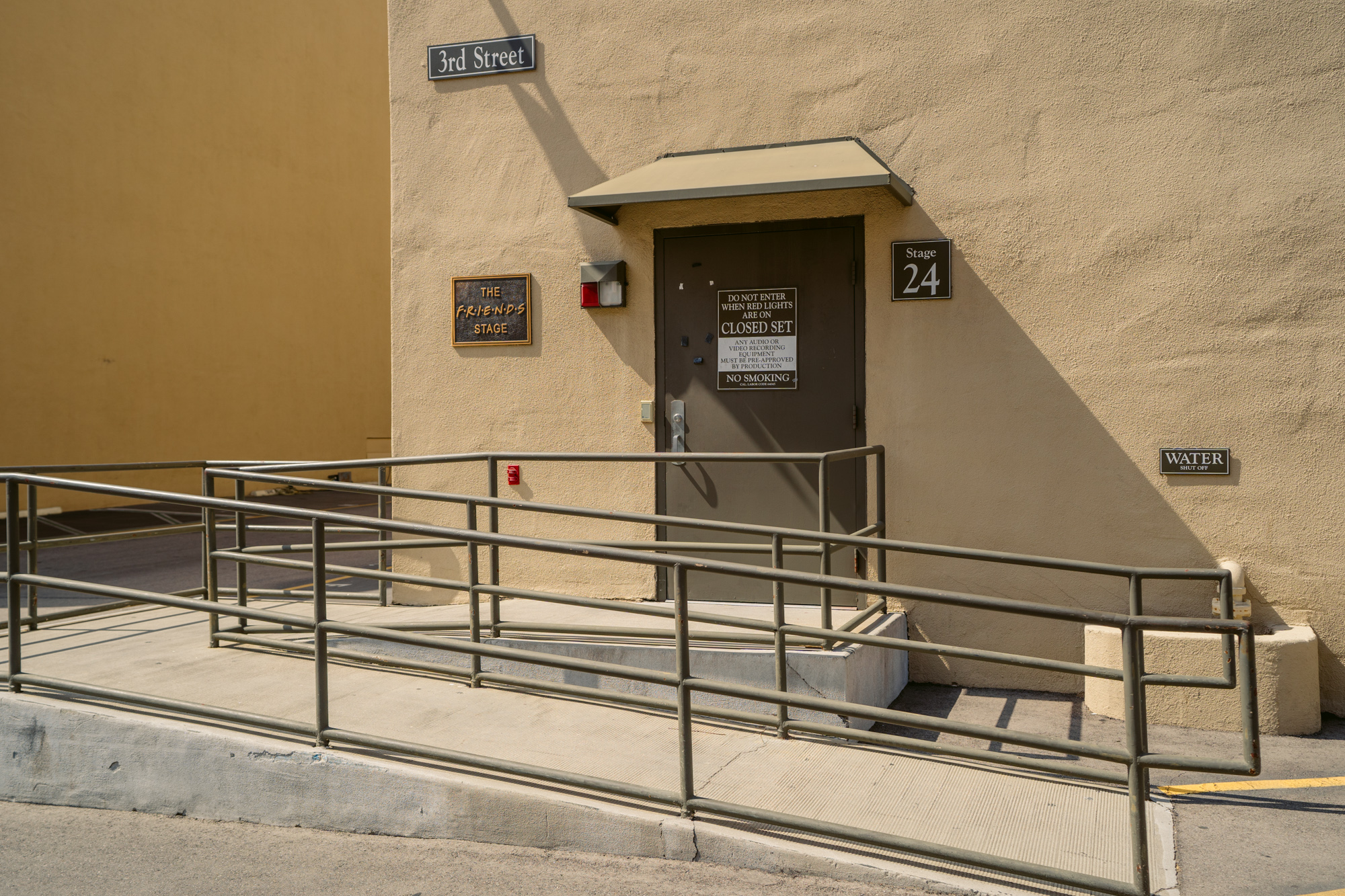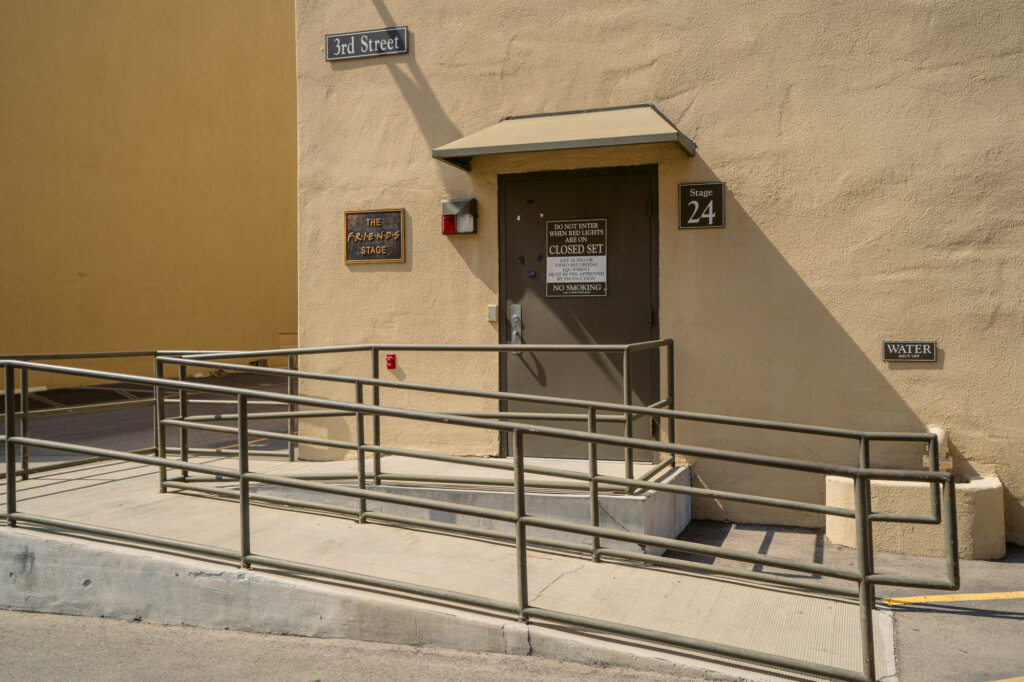 Stage 48: Script to Screen
After the backlot tour, you will be brought to Stage 48, which is home to an exciting museum-esque display of sets, costumes, and props, arranged in a sort of way that mimics the production process, from initial scriptwriting all the way to special effects at the end.
The best part is that this stage is super interactive, with plenty of staff photographers scattered around to help you get the perfect photo.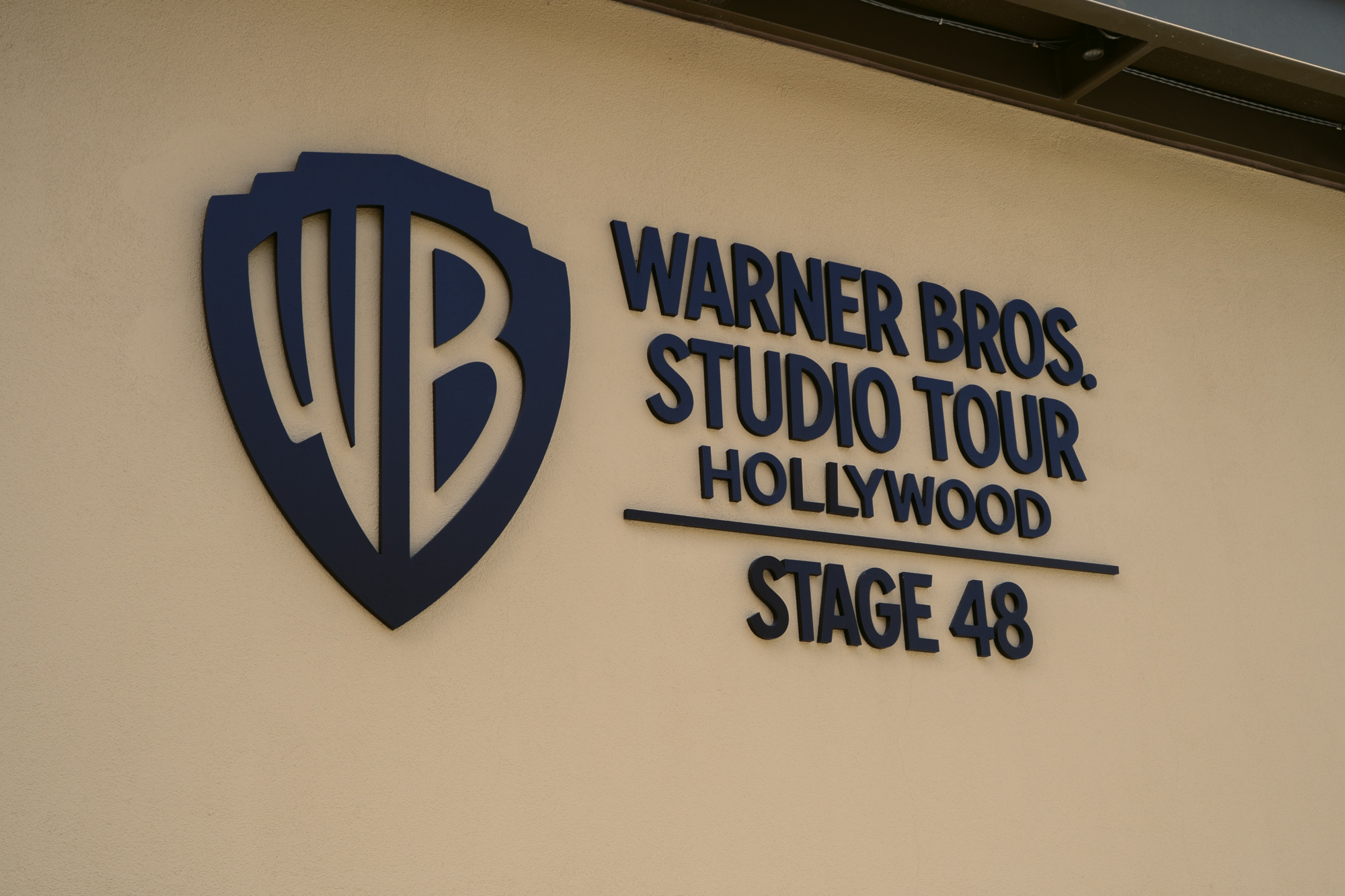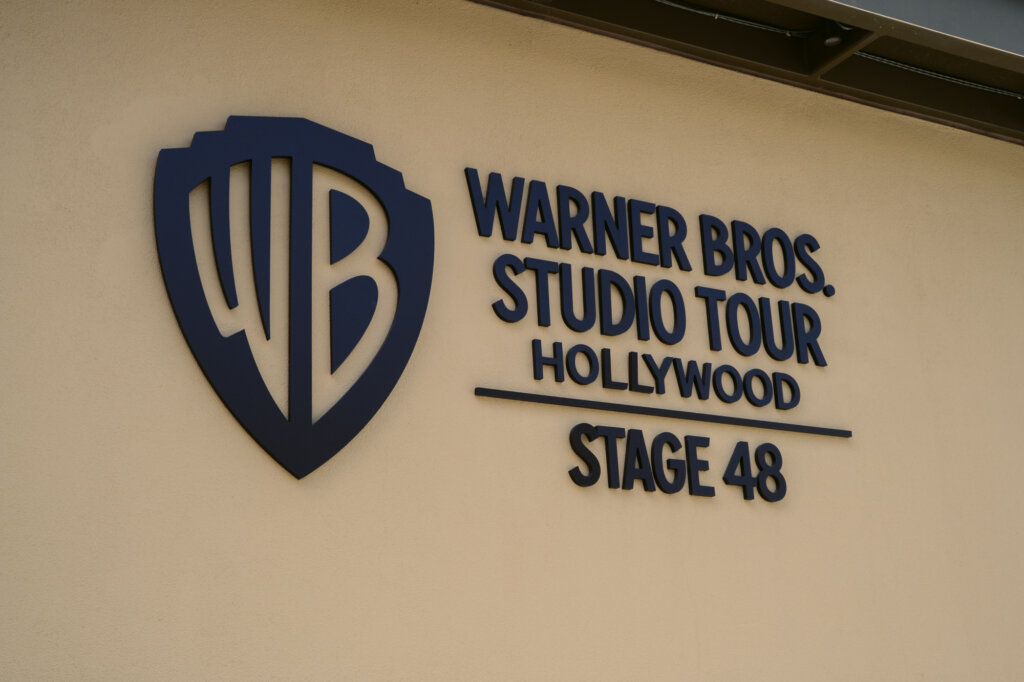 You'll find the real Central Perk set here, which is so much smaller in real life than it looks on TV.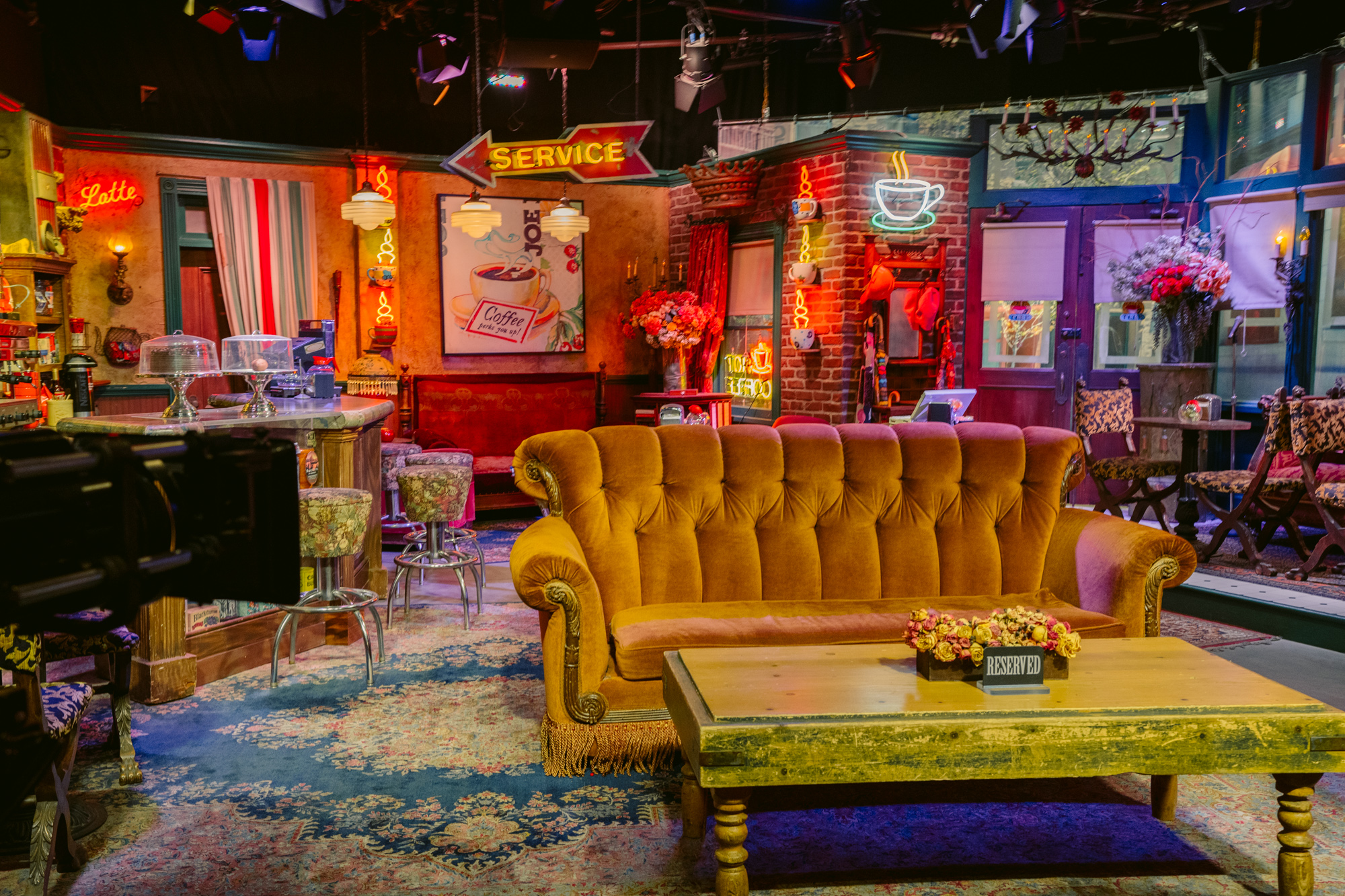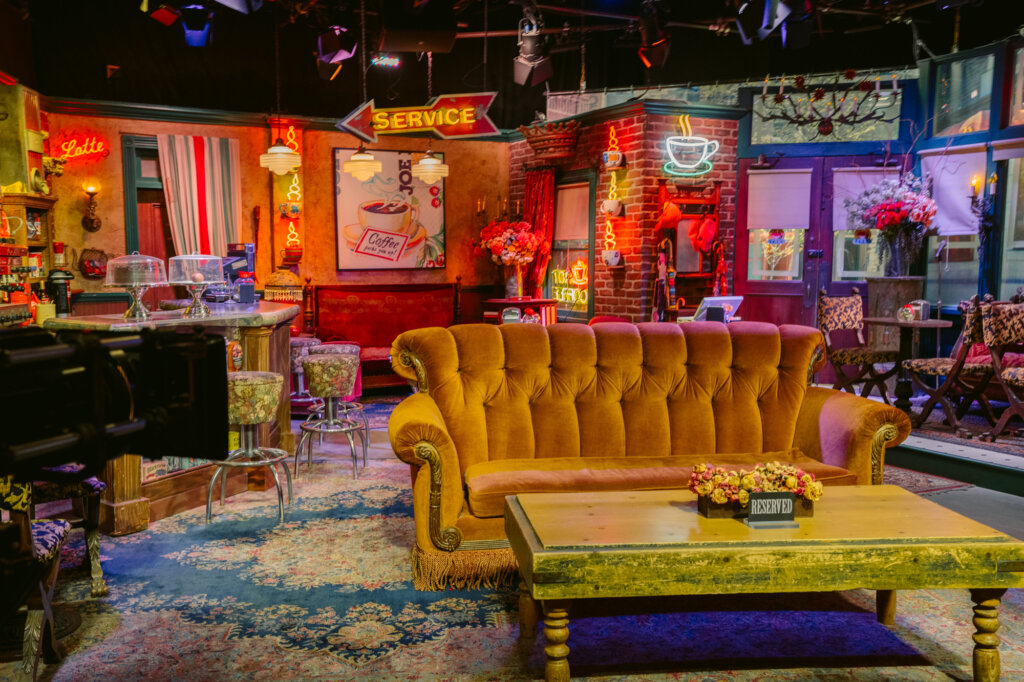 There were also a few sets from the Big Bang Theory.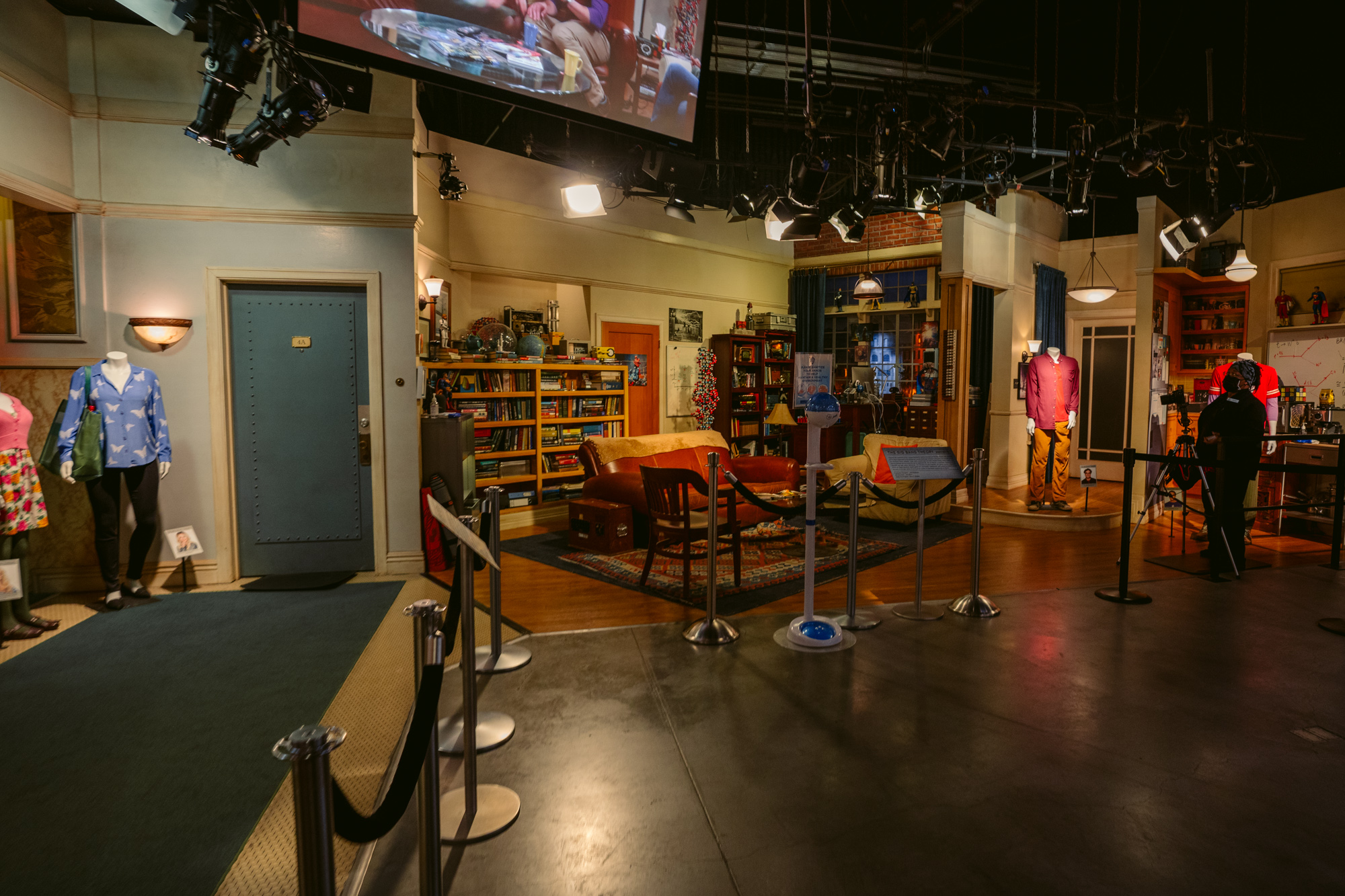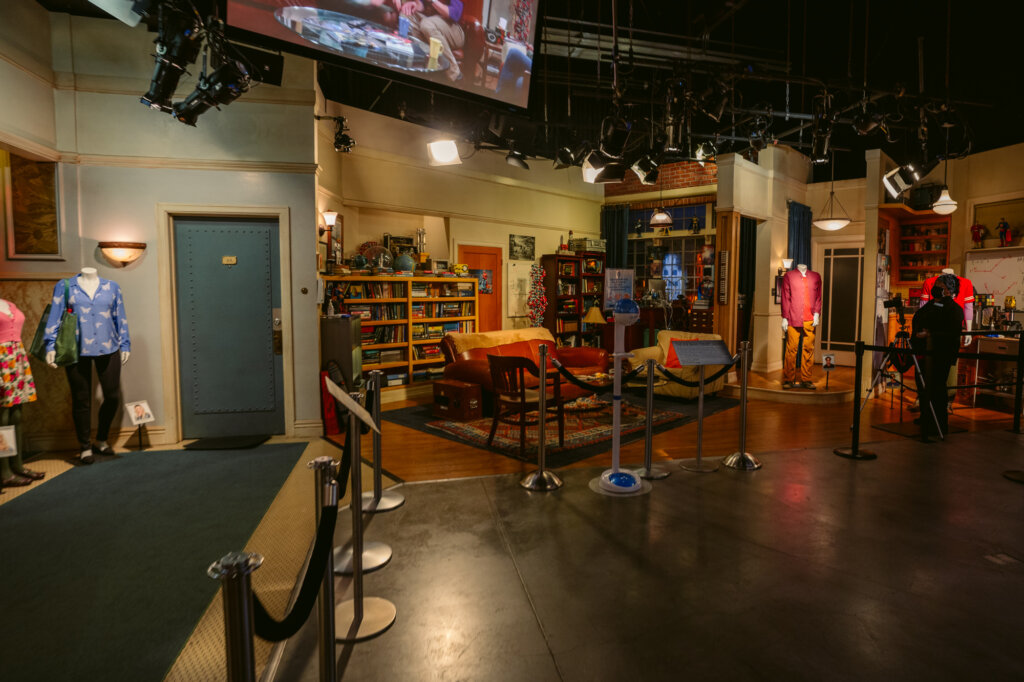 And a really fun interactive area where you can see some special effects at work.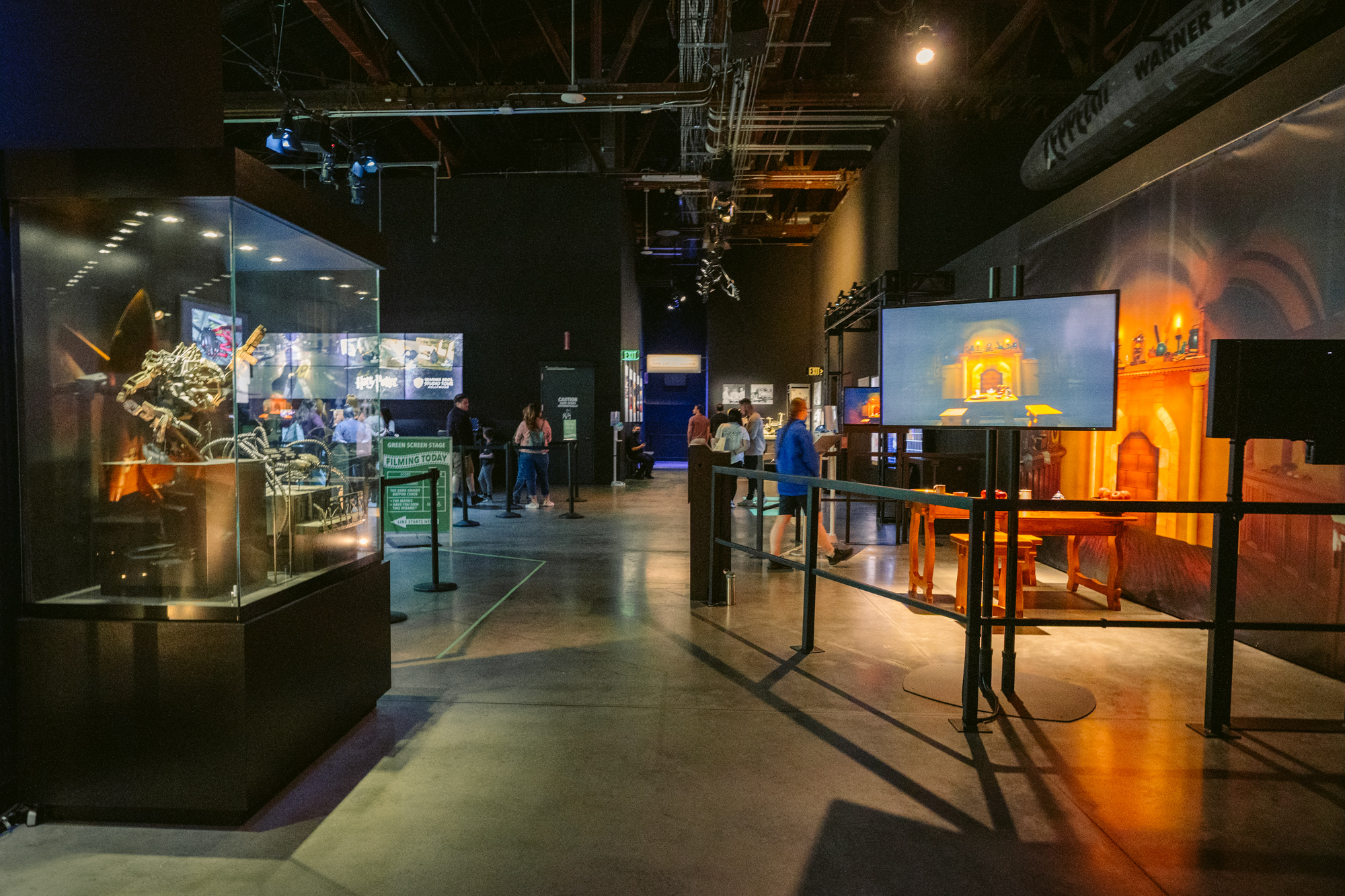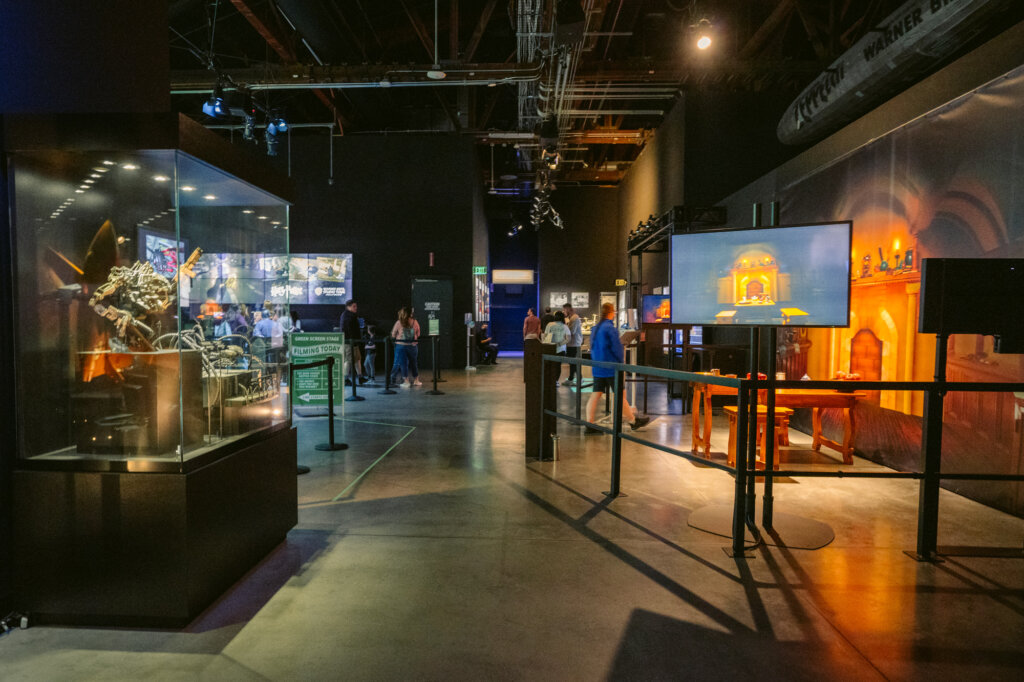 Central Perk Café and Friends Boutique
At the end of the Stage 48 experience, you are brought to the new Central Perk Café and Friends Boutique.
If your main goal for doing the tour is seeing sets from Friends in real life, then THIS is your place to shine.
There's of course the cafe itself, which serves a variety of coffee/deli treats, some of which are named after the Friends themselves, or based on the show (e.g. Rachel's English Trifle, luckily without any meat).
We'd advise 1000% to get your coffee for here, rather than to go, because you have your pick at fun places to sip and marvel at the MANY Friends easter eggs scattered around the cafe/boutique.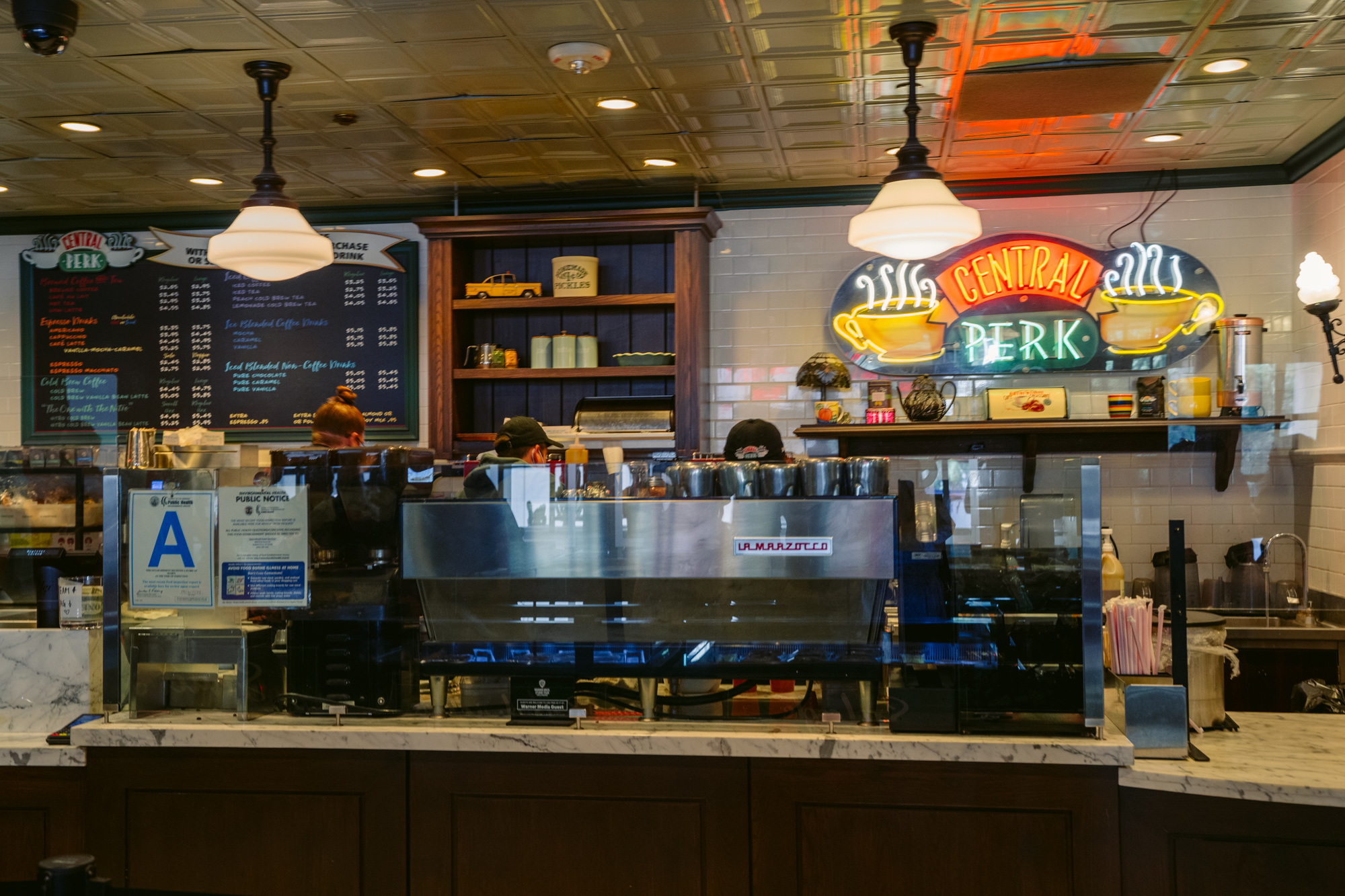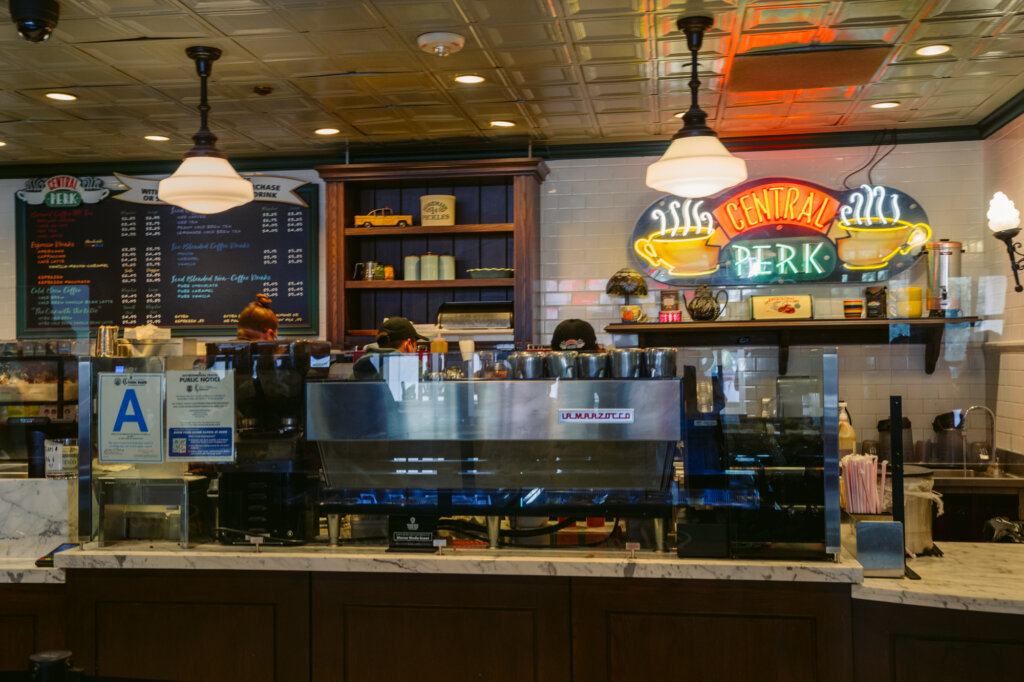 You can sit and have a drink at "Central Perk":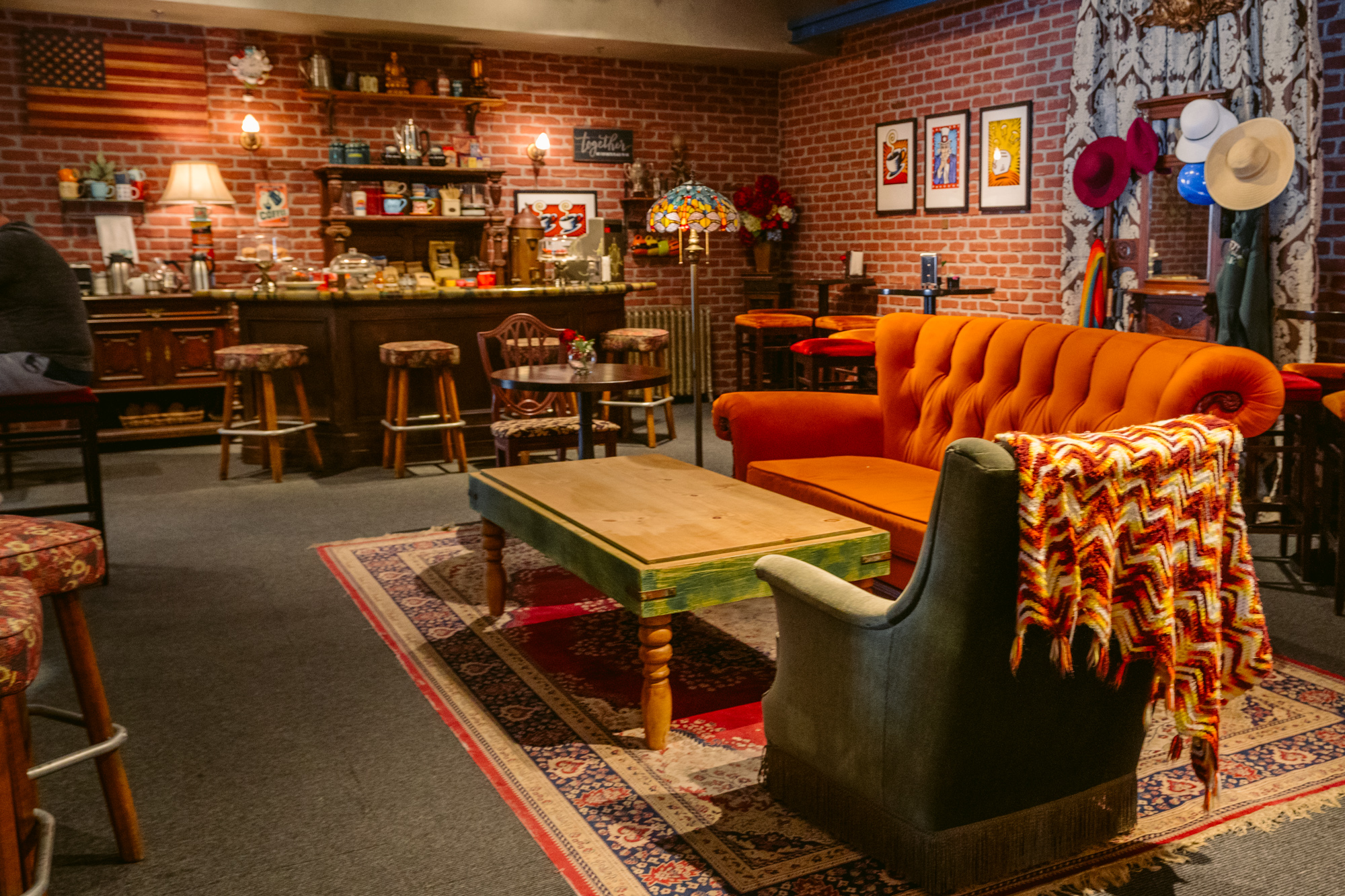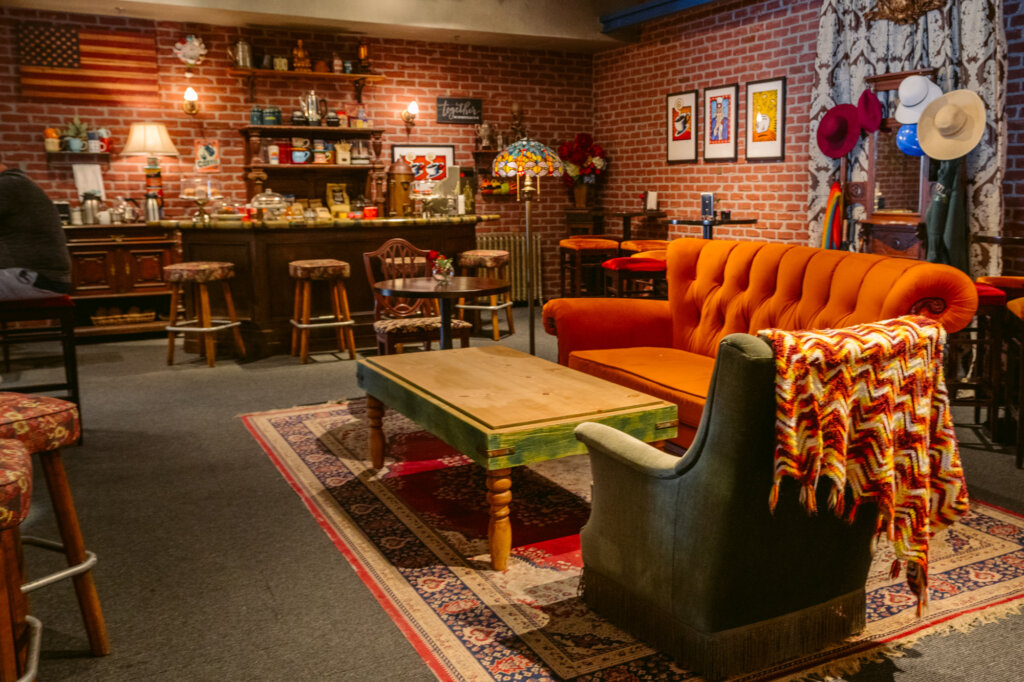 Grab a seat at Monica & Rachel's kitchen table or sofa: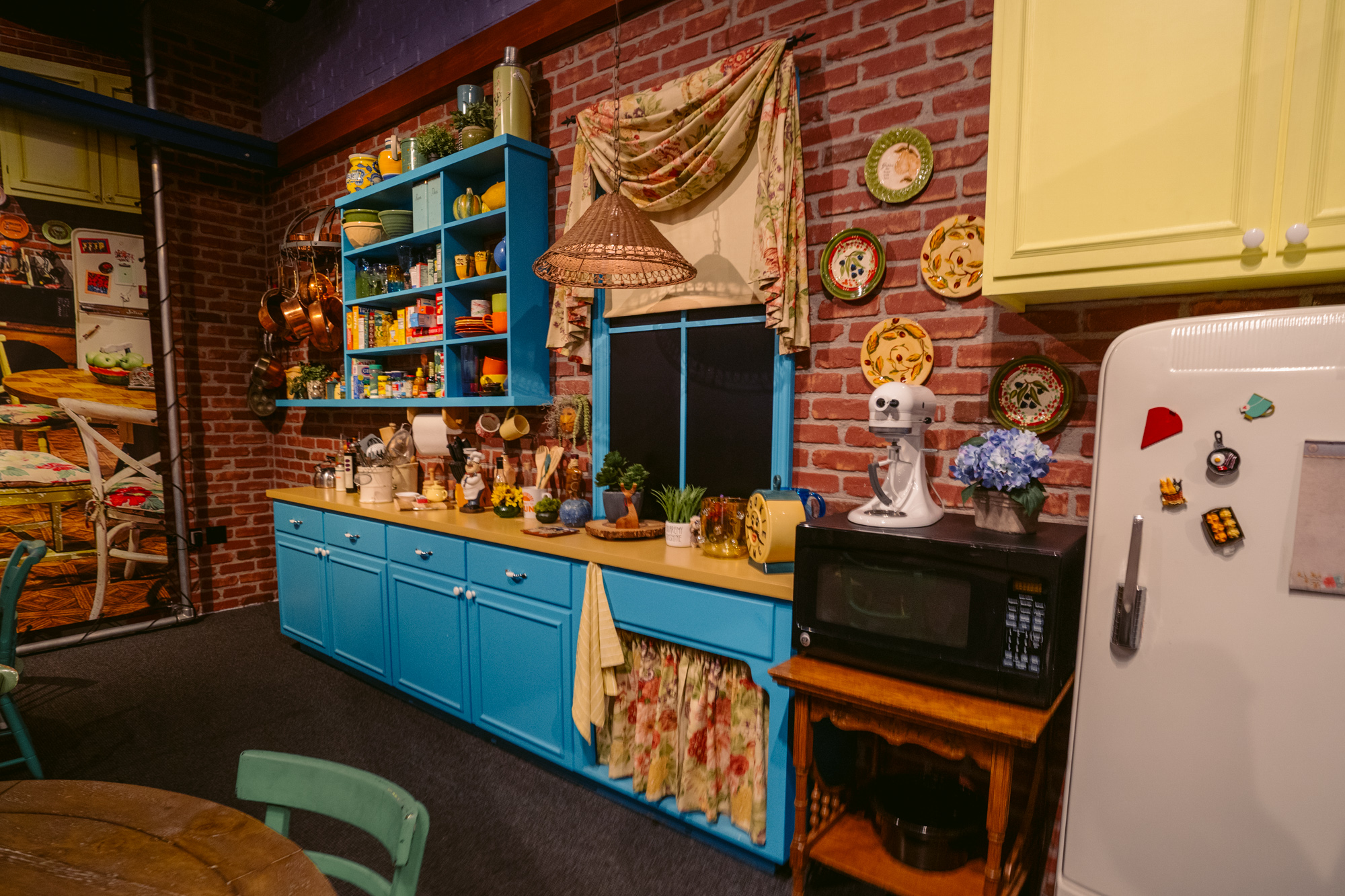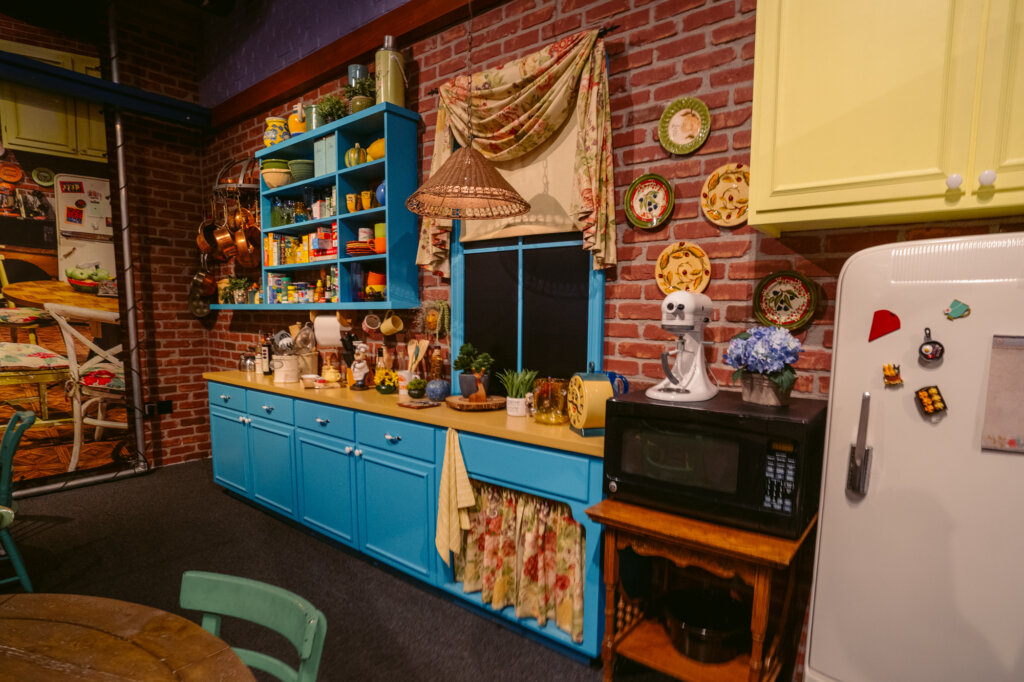 Or enjoy some chill time on one of Joey and Chandler's BarcaLoungers, before spending your life savings around the gift shop, where every single item is Friends themed. We couldn't resist going home with a Central Perk mug. It just had to be done.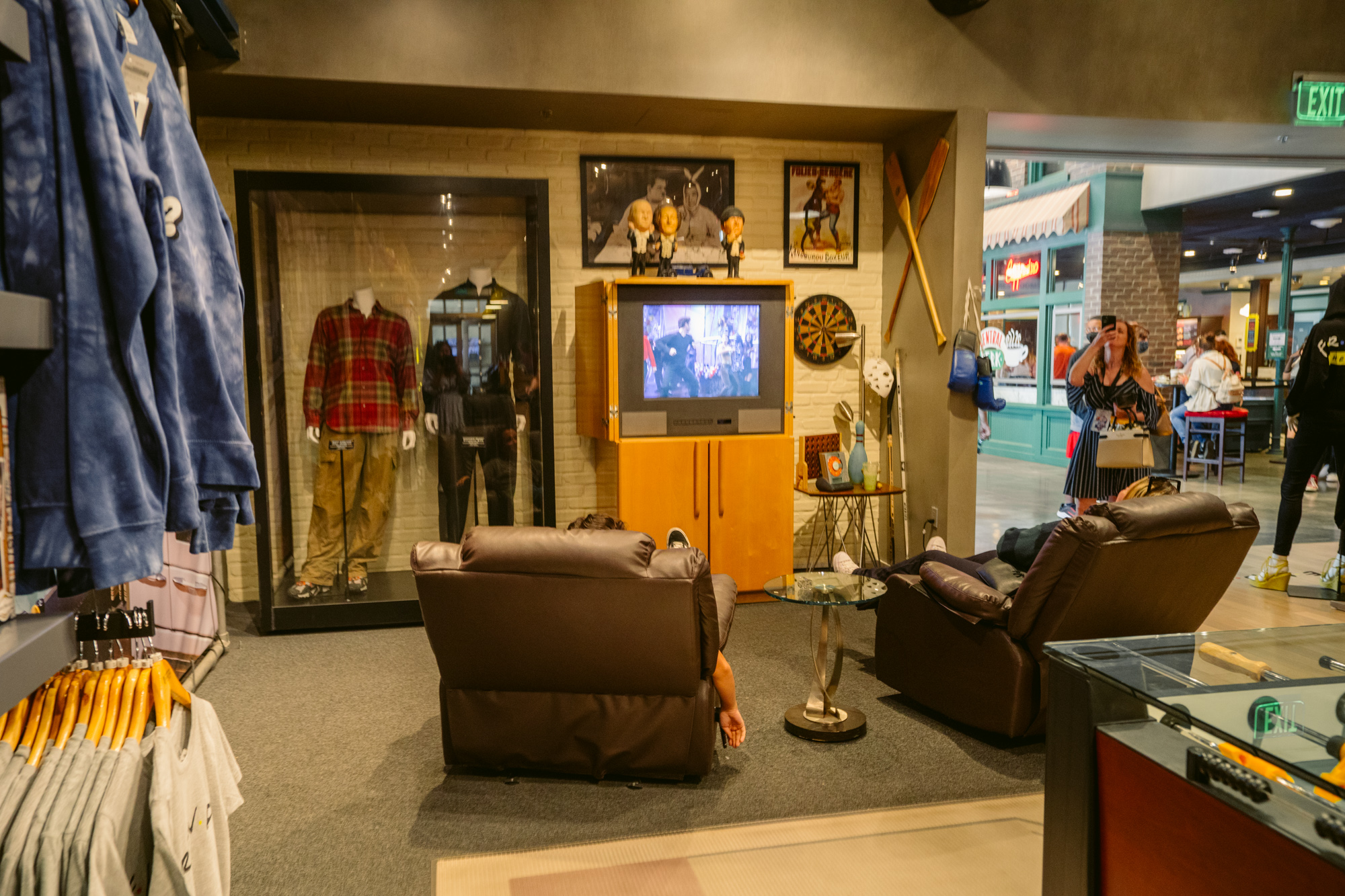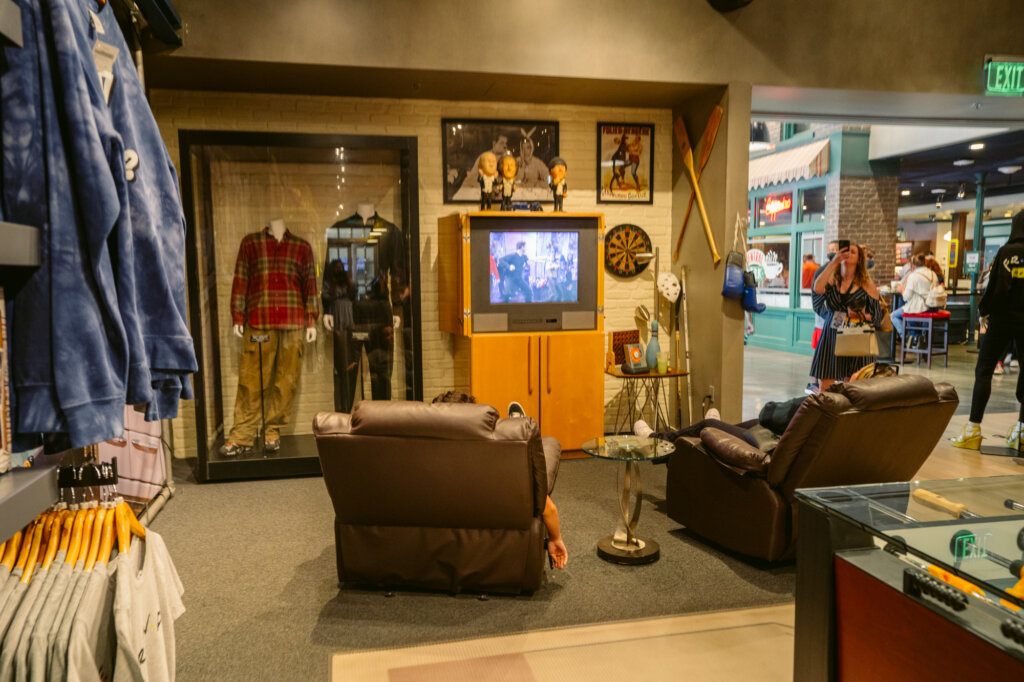 Action and Magic Made Here
After you've spent all your money, you step outside and take a short golf cart shuttle over to the final part of the tour, which is called "Action and Magic Made Here".
During our visit, this part of the tour was clearly divided into two sections: the world of DC and the world of Harry Potter.
The DC section had lots of cool costumes and props from the more recent DC movies, including old Batmobiles and outfits from the Justice League & Suicide Squad.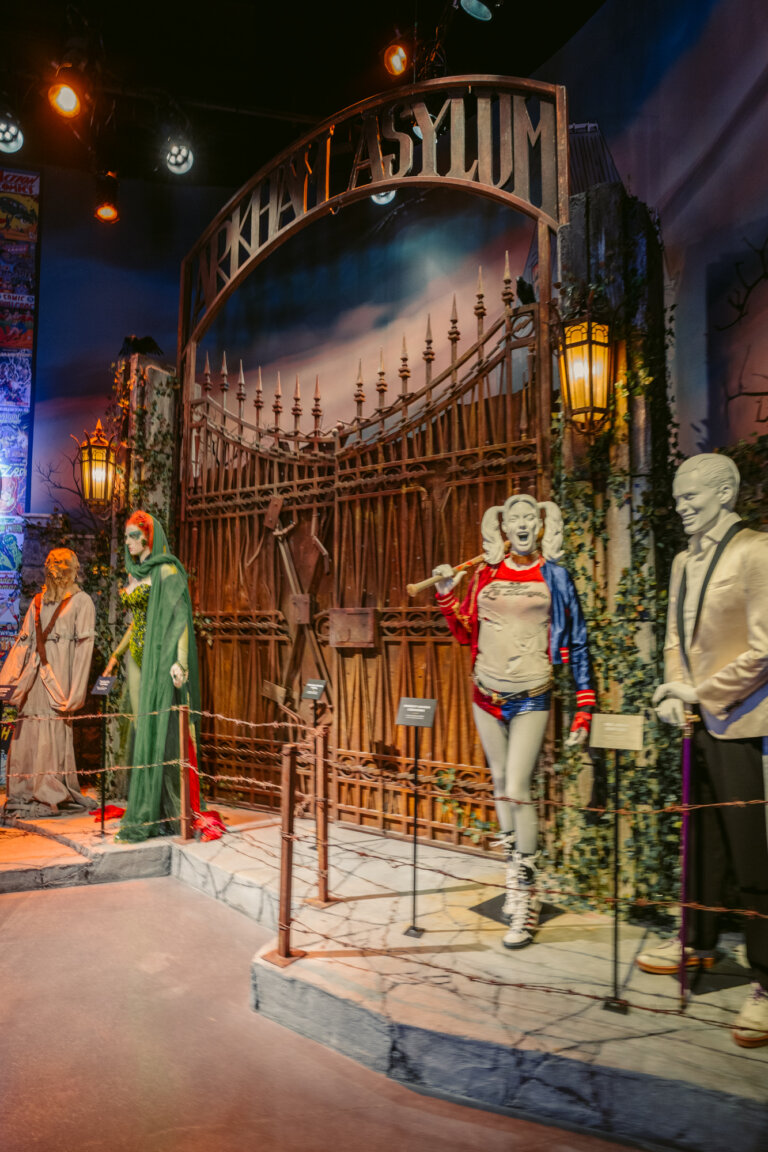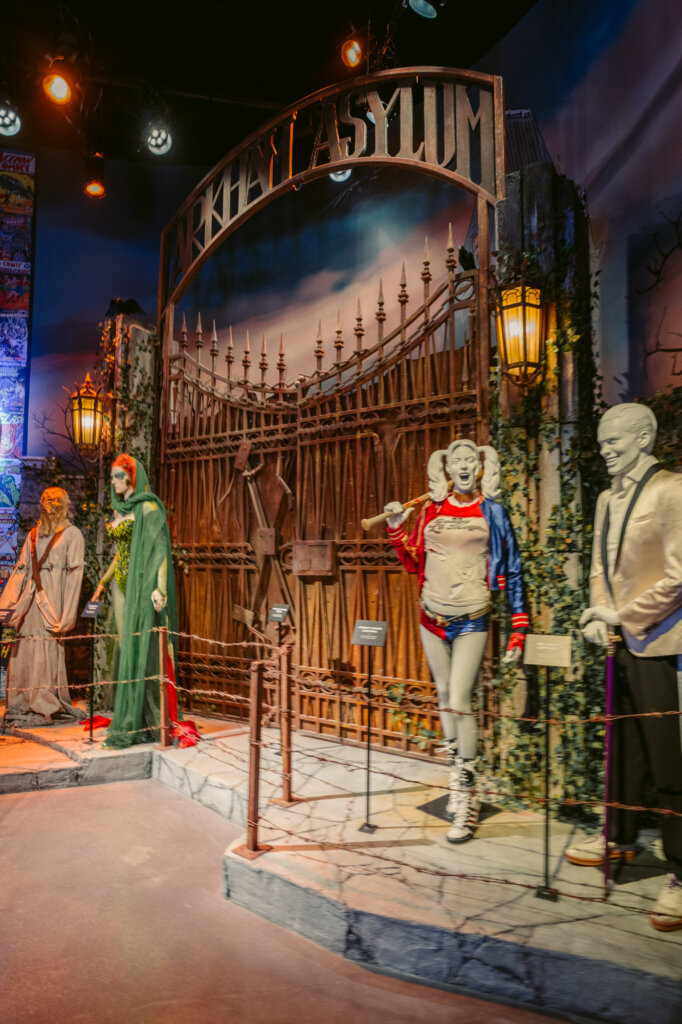 The Harry Potter & Fantastic Beasts section had a few different rooms, including a Potions classroom, Herbology classroom, and the interior of Newt's briefcase.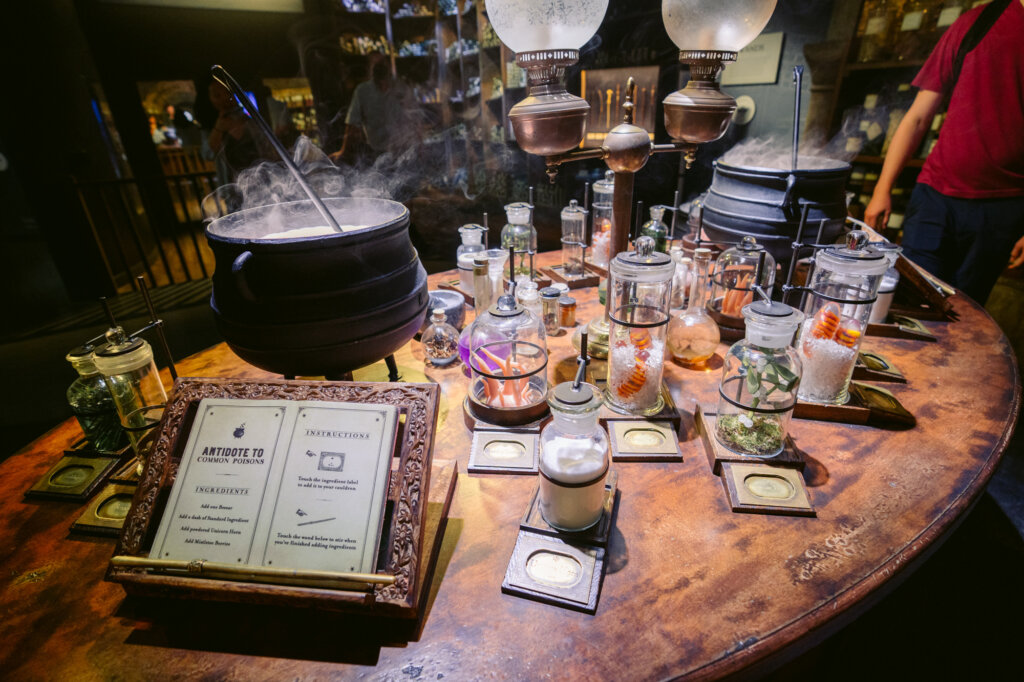 This part of the tour concludes with a display of the awards Warner Bros has won, and you get to take a photo with your own real life Oscar if you so wish!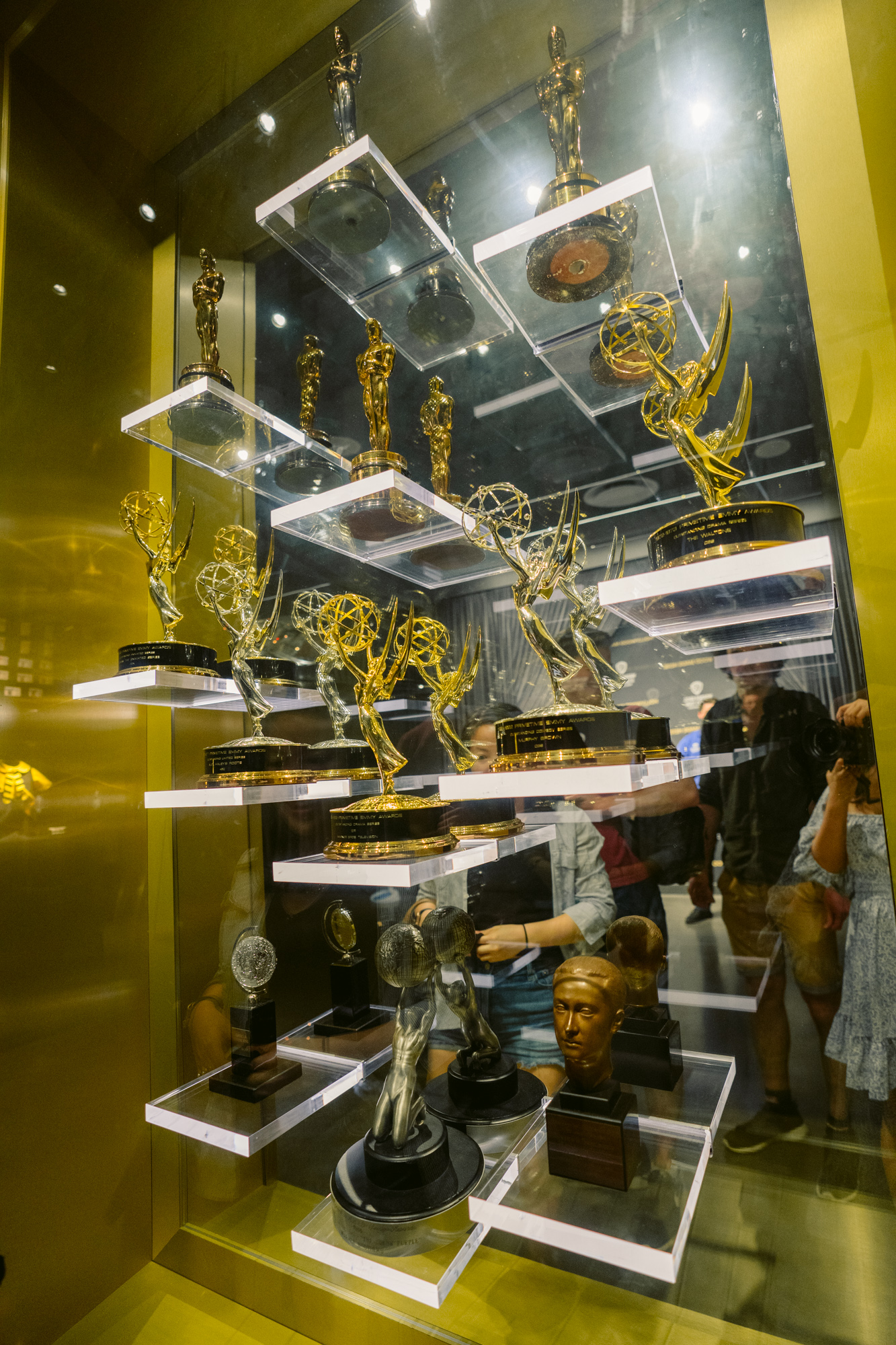 Warner Bros. Studio Store
The final stop was of course the gift shop, where you could find a variety of fun souvenirs from across fandoms.
If you're not sick of photos just yet, there are also some unique costumes on display! During our visit, we got to see some more costumes from the DC Universe, like suits from Grant Gustin's Flash and Stephen Amell's Arrow.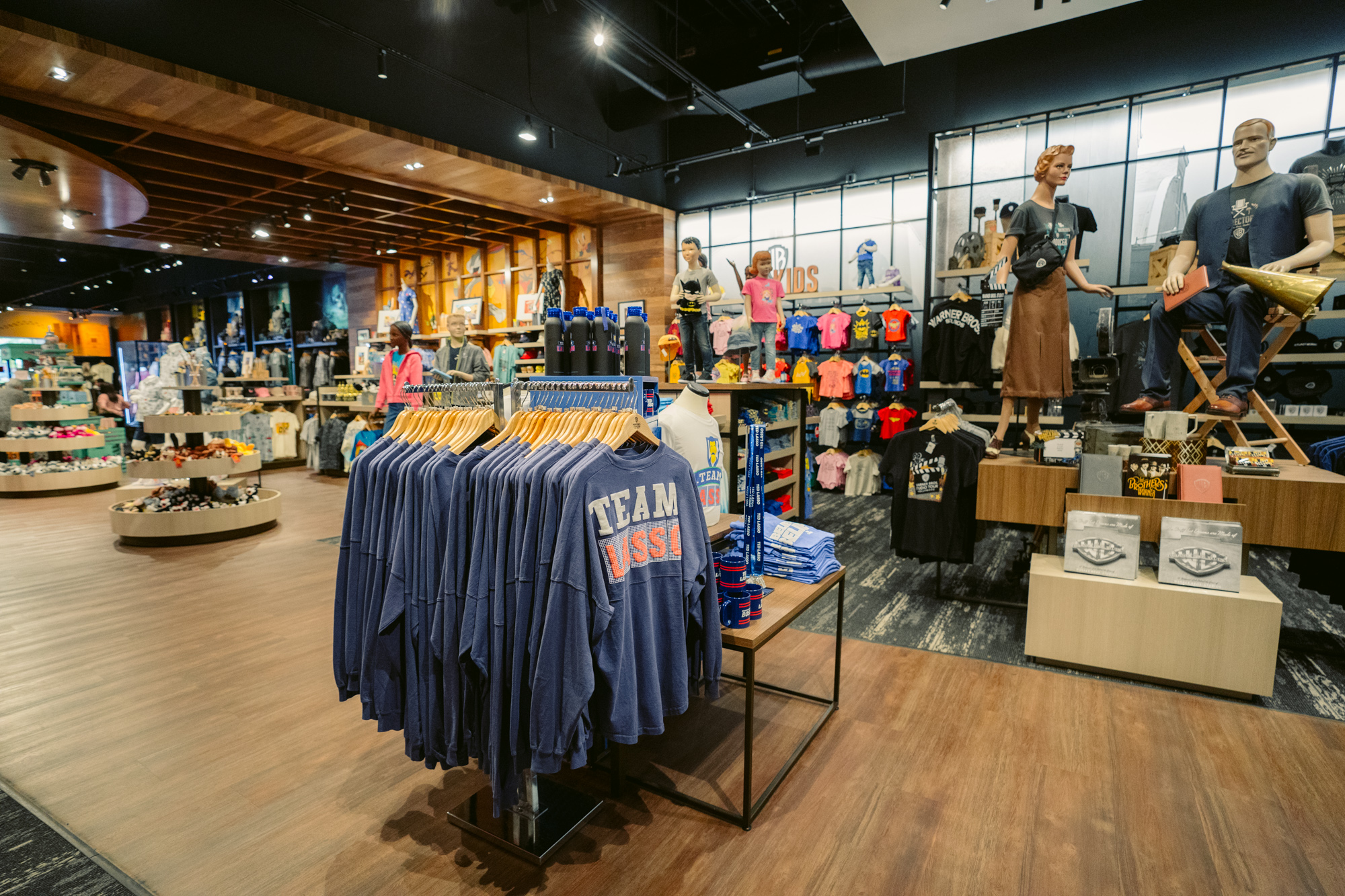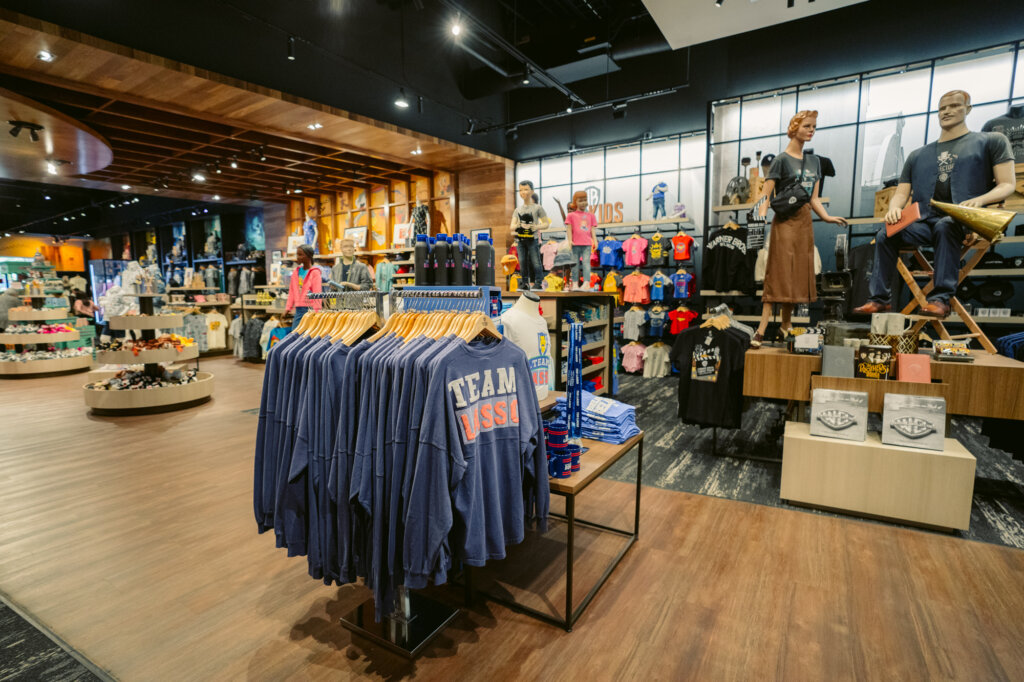 How to Visit the Friends Set in Real Life
So, to recap, if your goal is to explore the sets from Friends in real life, you either have to wait for a travelling exhibition like FriendsFest, or you should go to LA and book the Warner Bros Hollywood Studio Tour so you can see the Central Perk set, Friends fountain, and other recreated sets at the Central Perk Café and Friends Boutique.
We hope you enjoyed this guide to doing a Friends set tour. Let us know in the comments if you have any more questions!