*FYI - this post may affiliate links, which means we earn a commission (at no extra cost to you) if you purchase from them. Also, as an Amazon Associate I earn from qualifying purchases. For the full scoop on what this means, feel free to check out our Privacy Policy and Disclosure.
---
Looking for a Friends studio tour or Friends set tour to do in LA? Read on for a guide on how to visit the famous Central Perk set from Friends with one of the best studio tours in LA.
We here are GeekTrippers are obsessed with finding the best filming locations around the world, and as avid Friends fans, one of our biggest bucket list items has been visiting the Friends set in real life!
We got to fulfill this dream a few years ago in LA.
For movie and TV lovers, Los Angeles offers several studio tours that bring you right into the action so you can personally witness where the magic of film and television come alive.
In this post, we'll share with you how you can tour the Friends set in LA (sort of) and show you the wonders of the Warner Bros Studio Tour in Burbank.
How to Tour the Friends Set and Studio in LA
Unfortunately, there is no Friends Studio Tour in LA that will allow you to visit all your favourite Friends sets from the show (i.e. every apartment).
The closest thing to a Friends set tour where you can visit Monica and Rachel's apartment set, along with Joey and Chandler's apartment set, Ross' apartment set and even the Central Perk set all in one go is the FRIENDS Experience or FriendsFest, neither of which are in LA.
When people talk about doing the Friends studio tour in LA though, what they are really talking about the Warner Bros Studio Hollywood Tour in Burbank, which is not a 100% Friends themed set tour, but rather a studio tour that takes you to various sets and backlots including ones seen in Friends.
If you love TV, this is a must-do experience, with wonderfully familiar sets from Friends, Gilmore Girls, Pretty Little Liars, and more.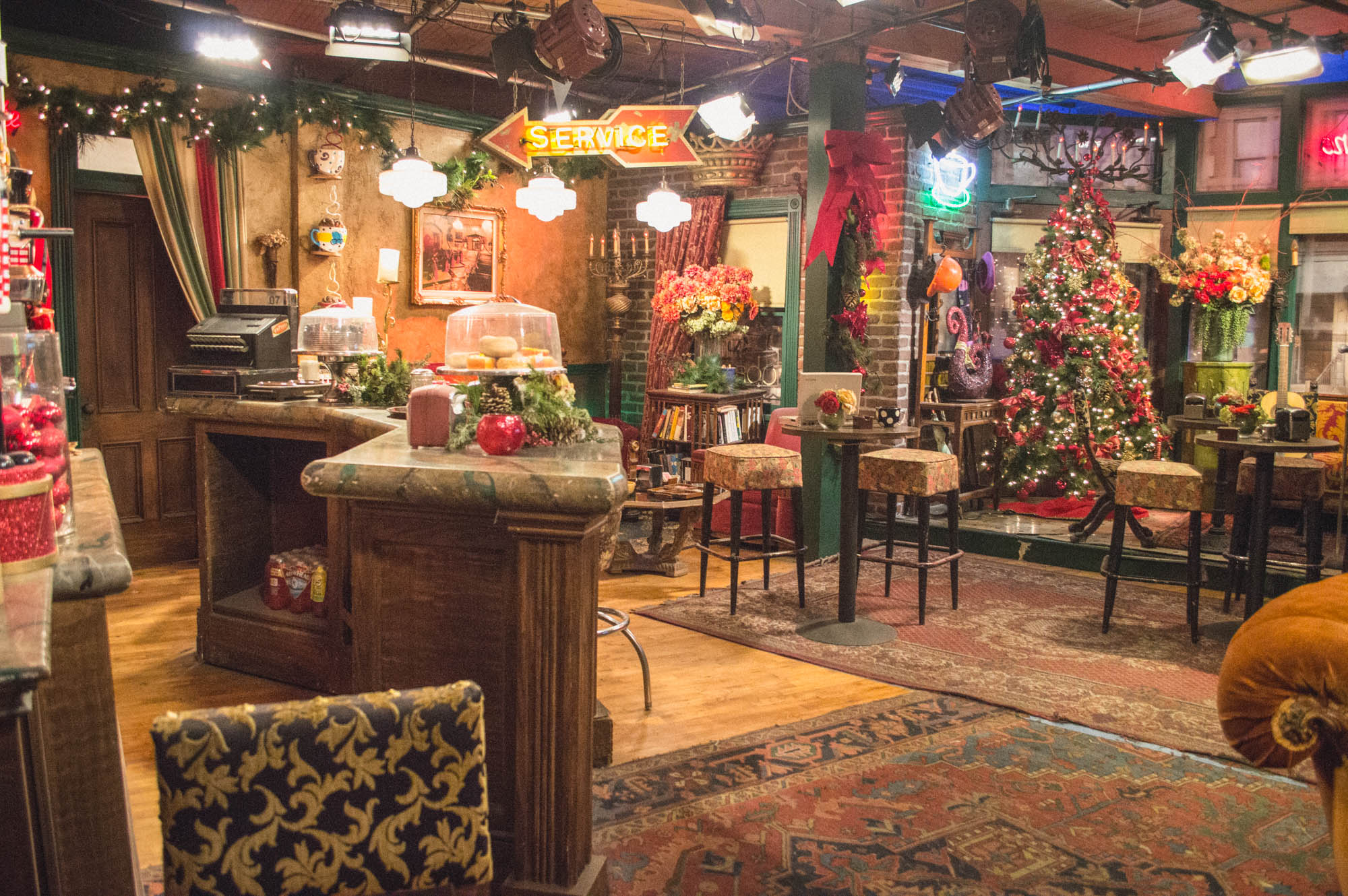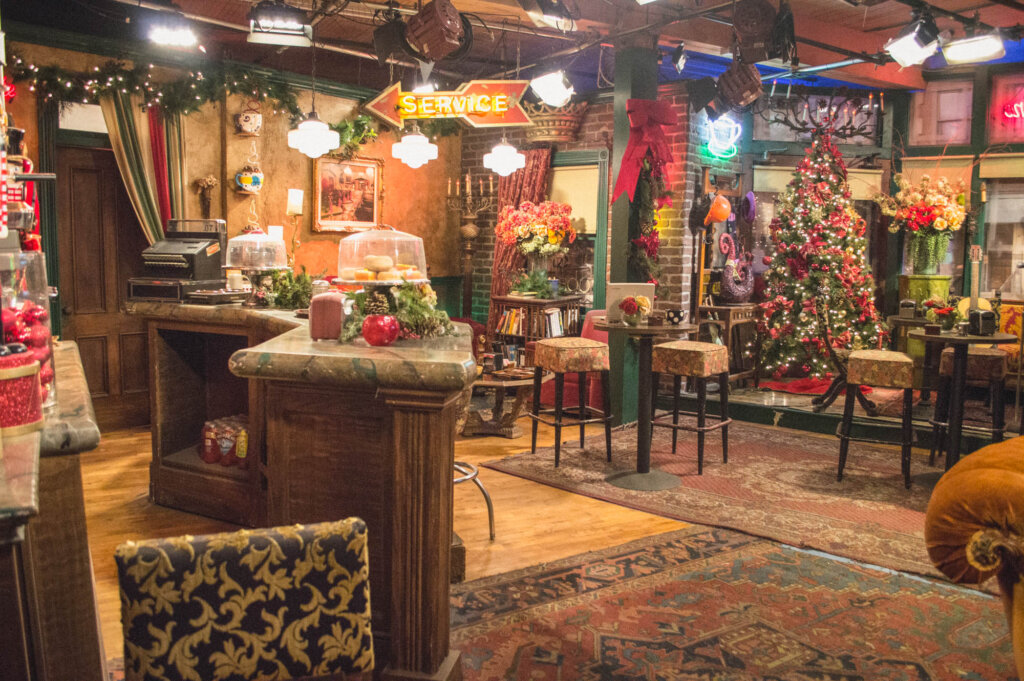 Warner Bros Studio Tour Hollywood: Details
The Warner Bros Studio Tour is located in Burbank and tickets start at $69 per person.
The tour lasts approximately 3 hours total (2 hours guided, 1 hour self guided), and is capped at 12 people per tour to ensure a more personal experience.
Be sure to book your tour online in advance, as time slots can get filled quickly.
We opted for the cost-effective Studio Tour (as opposed to the pricier Deluxe tour), and it was more than enough for us!
Tours are offered from 8:15am-4:00pm Monday-Friday.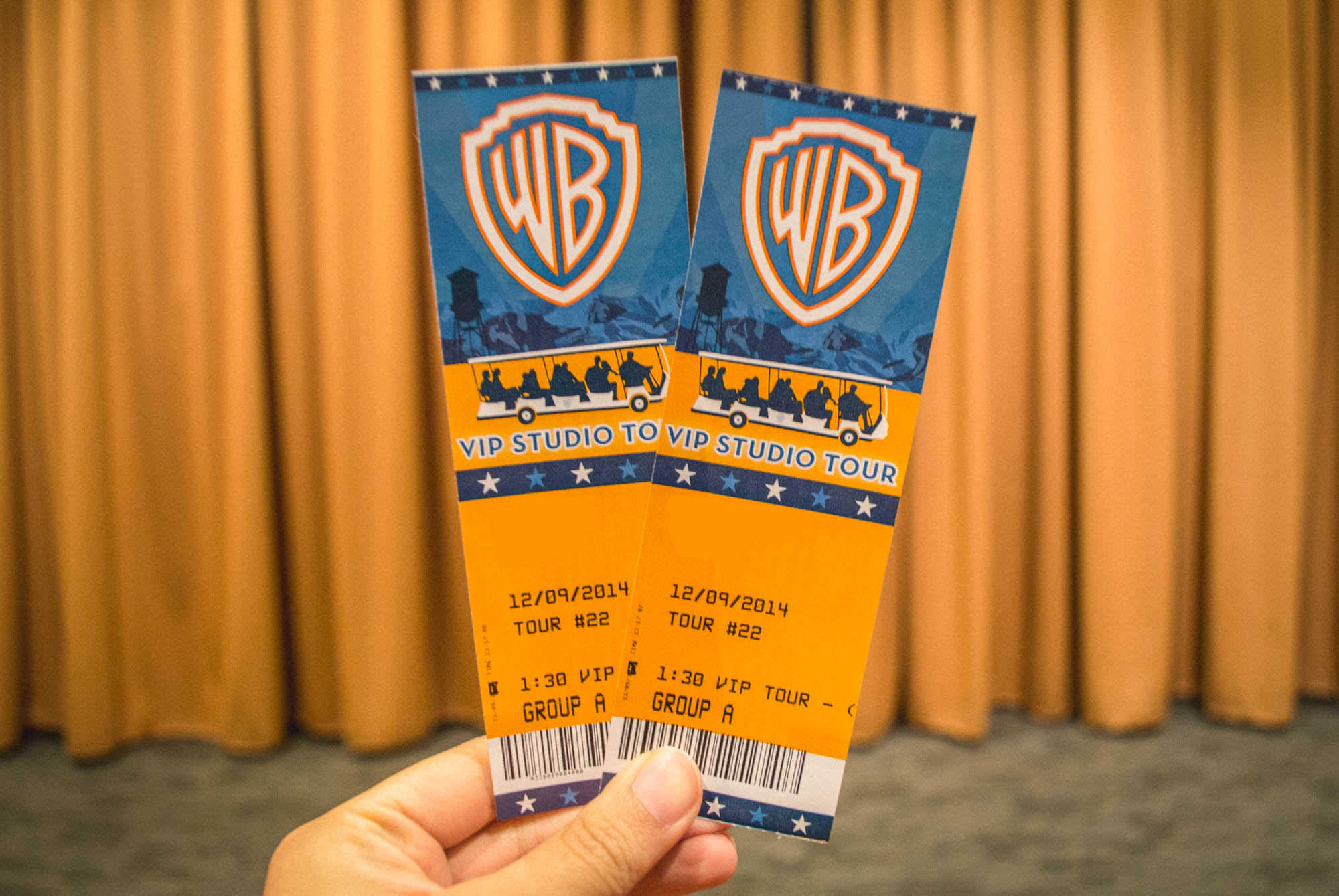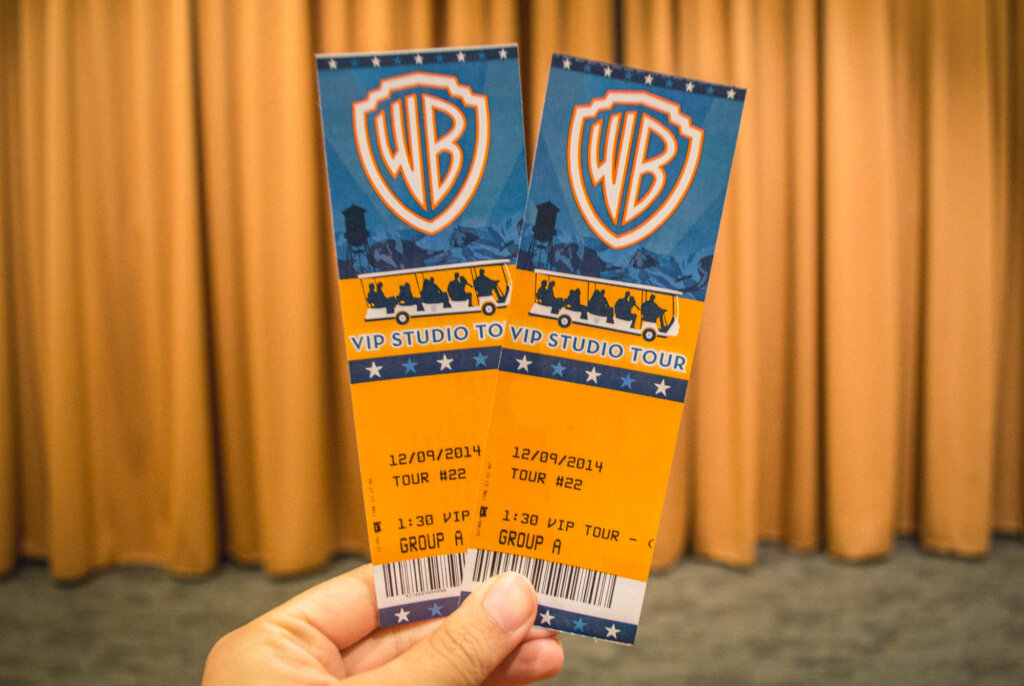 Our Experience Touring the Friends Studio/Set at the Warner Bros Hollywood Studio Tour
Warning: spoilers ahead! I'll be going into detail about where they brought us and what we saw on the tour, so you better look away if you're a fan of surprises!
The tour will bring you through the studio's back and front lots on a golf cart-esque tram, with a few scheduled stops so you can explore soundstages, sets and prop/costume museums.
It's a really neat experience that we highly recommend, especially if you're a fan of Warner Bros movies and TV shows.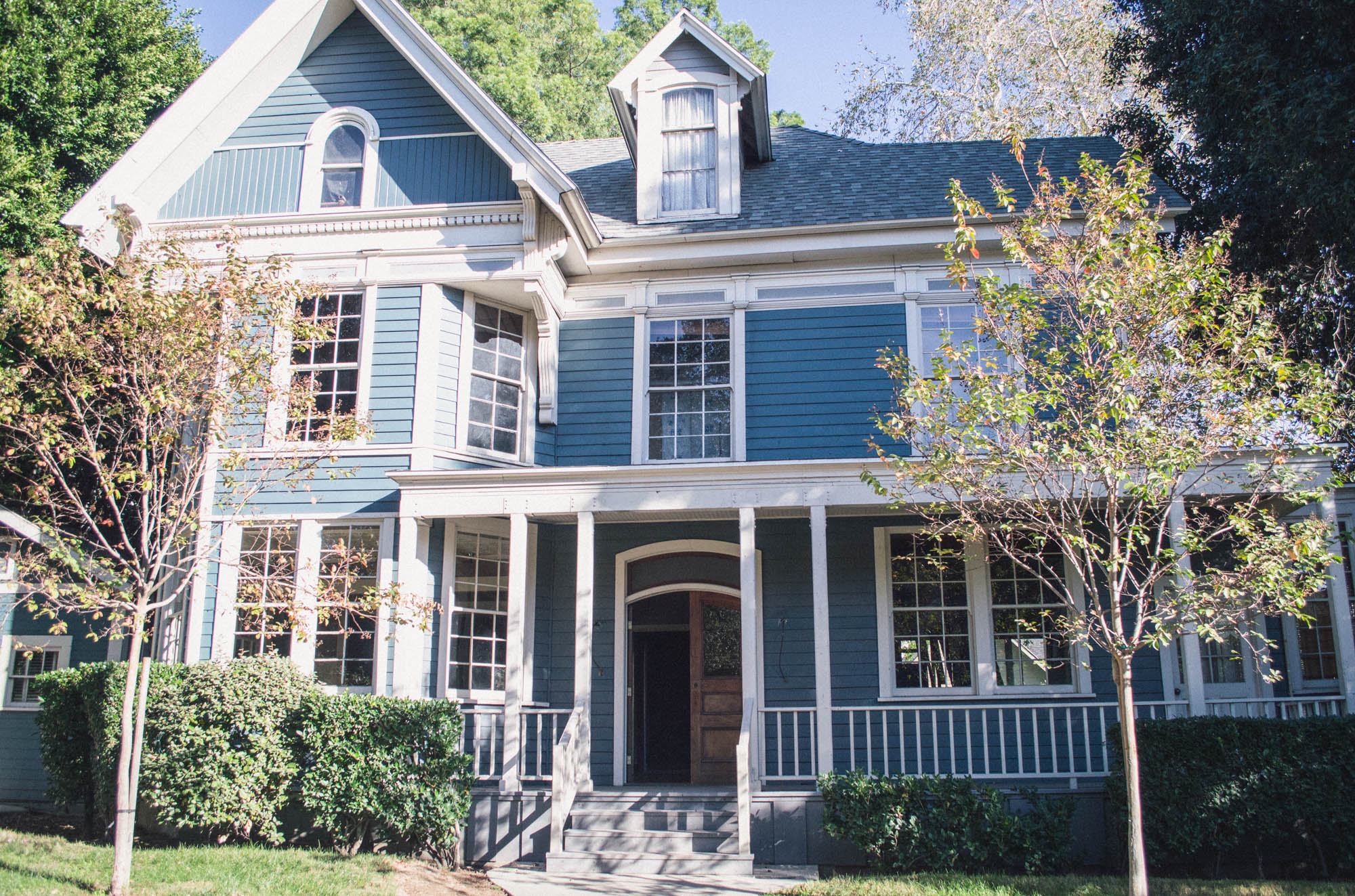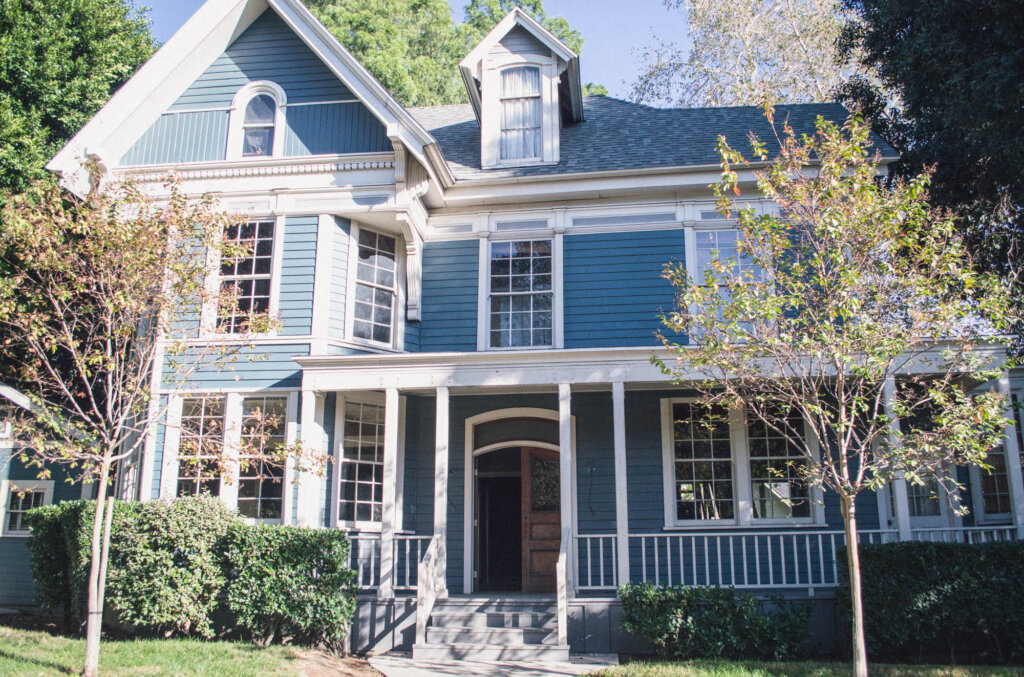 As an added bonus, during my visit, the tour was celebrating Batman's 75th Anniversary, so we were treated to epic displays of costumes, props and even vehicles from the franchise.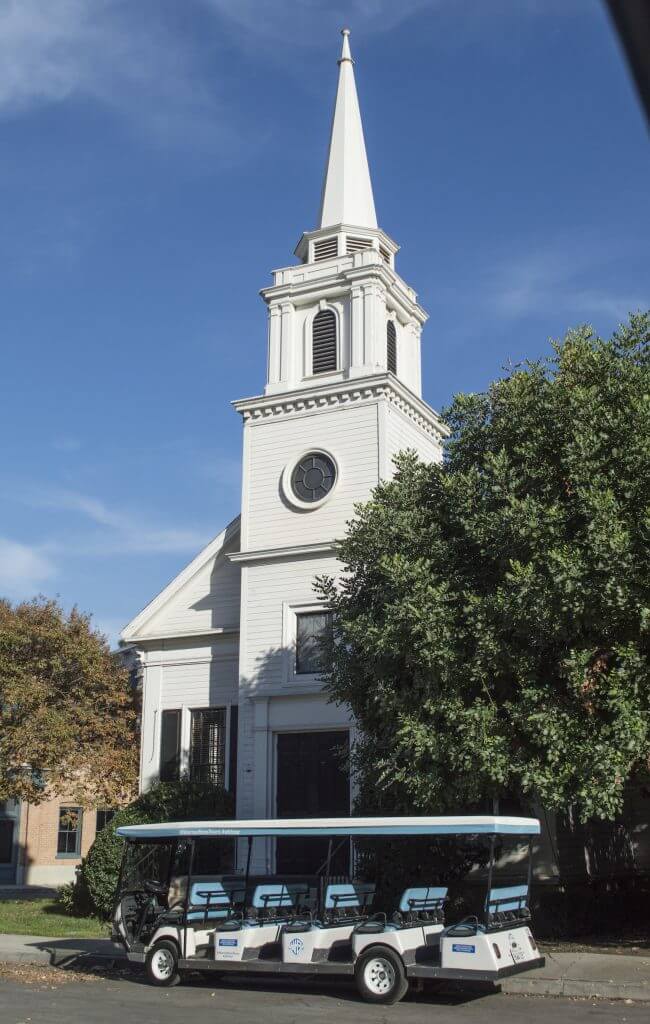 1. Getting to the Warner Brothers Studio Lot
To check in for your tour, you go to the VIP Tour Center, located at 3400 W. Riverside Drive in Burbank, CA approximately 20 minutes before your tour time. $7 parking is available nearby at Gate 6.
After you check in, you'll have some time to browse the souvenir shop or grab some Starbucks and gelato.
Drinks are allowed on the tour, so it's a good idea to bring something along since you'll be out and about for 2 hours.
2. The Warner Bros Hollywood Studio Tour Pre-show
Before the tour begins, you are brought into a theatre for a pre-show introduction to Warner Bros, featuring clips from the myriad of films and shows that they have produced.
This little film does an awesome job of pumping you up for the tour! After this, you will meet your tour guide and will then be sent on your way.
3. Anytown USA (Gilmore Girls Set, Pretty Little Liars Set & More!)
We started the tour by boarding our tram.
Our guide, Shannon, was really great, and made sure to ask about our favourite WB productions so she could tailor the tour to our interests.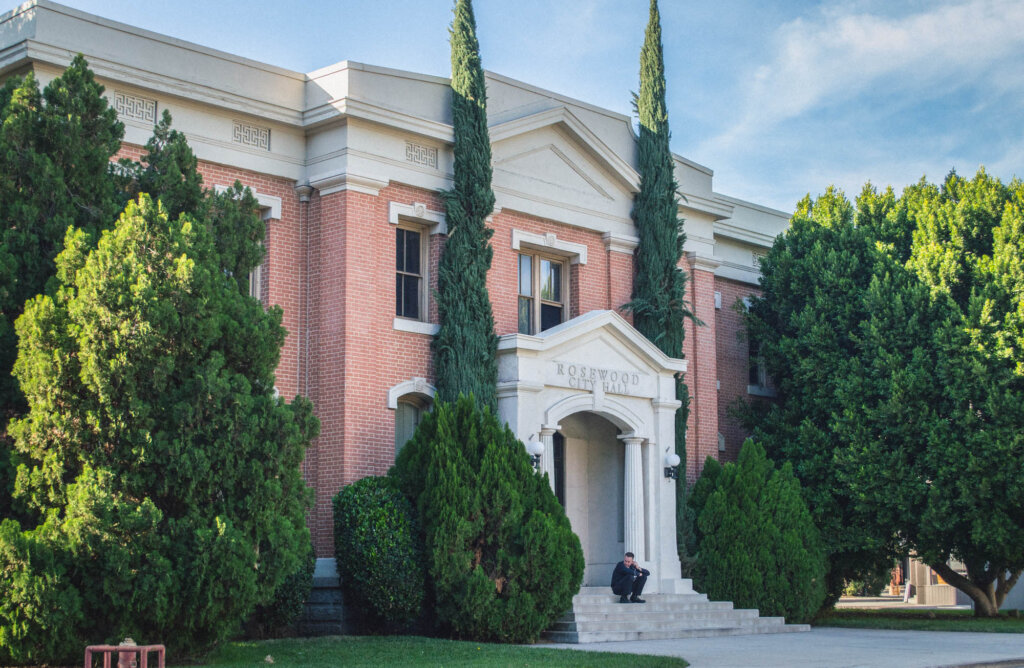 We started off by riding to Anytown USA, which features a variety of building facades that have been used in different productions including Gilmore Girls, Pretty Little Liars and even Seinfeld.
This lot is well-known for its adaptability in becoming any city/town, hence the name, Anytown USA.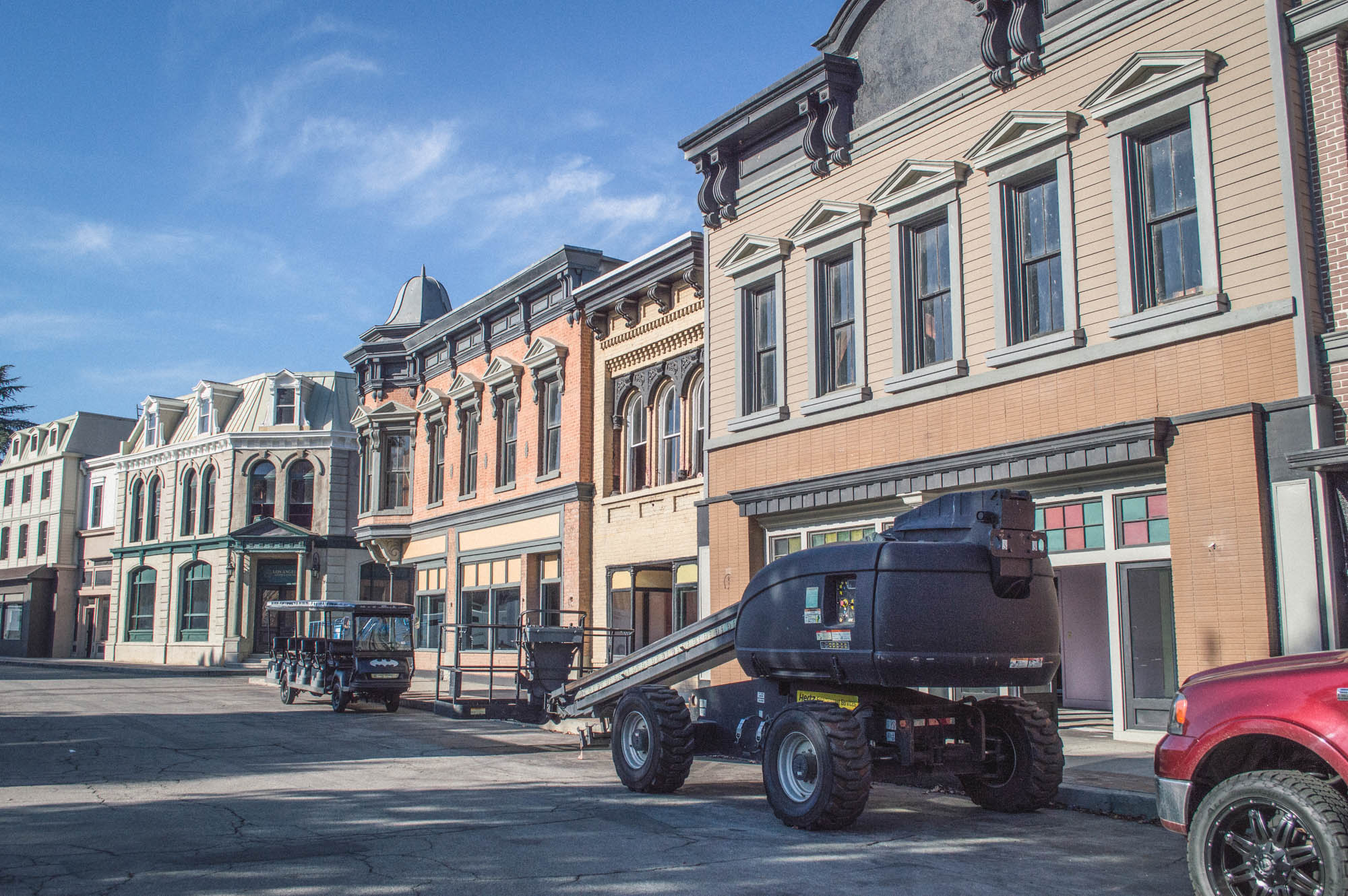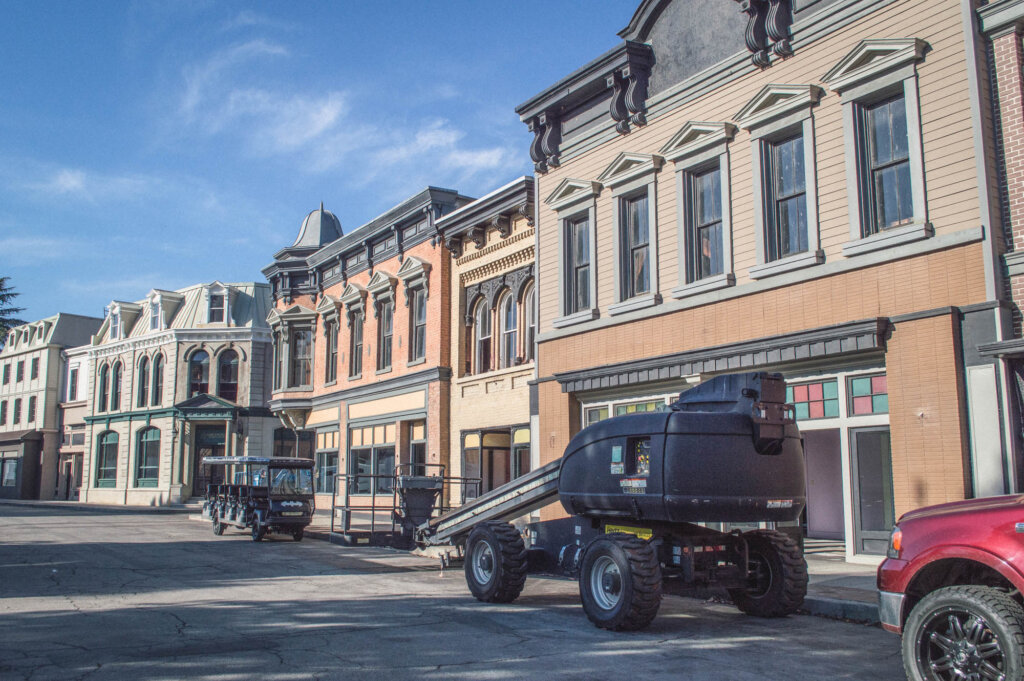 4. Warner Village
Next, our tram took us through Warner Village, comprised of many exterior sets and houses.
One cool thing our tour guide told us was that at Warner Bros, filming isn't solely limited to sets and soundstages.
If a production sees any location they want to film at on the property (whether it's a parking lot, office or even gas station), it's usually fair game.
5. Exploring Sets (Including One Special Set from Friends!)
The studio has many more exterior sets on their backlot, but because there was a lot of filming that day, we weren't able to drive through them.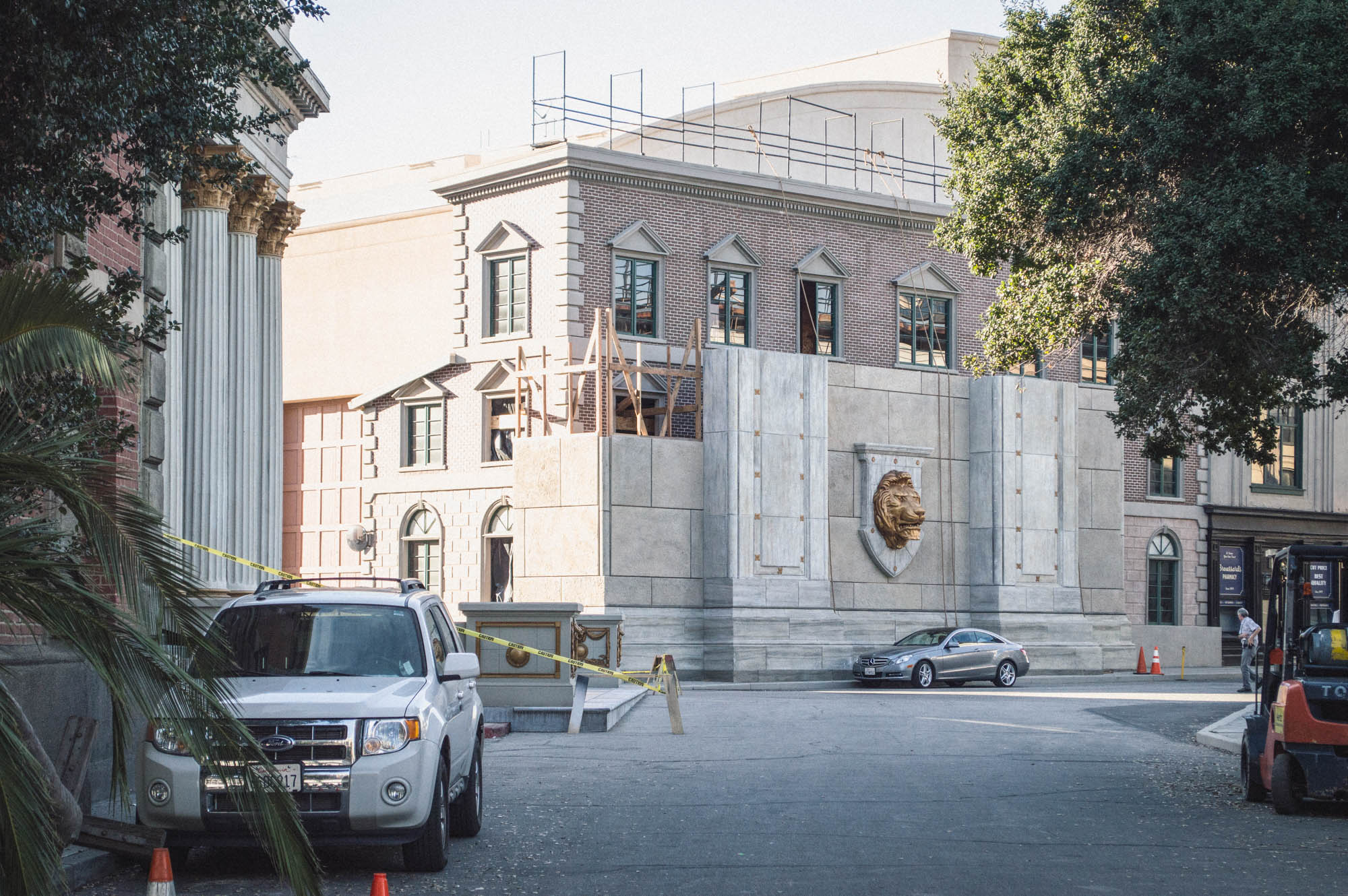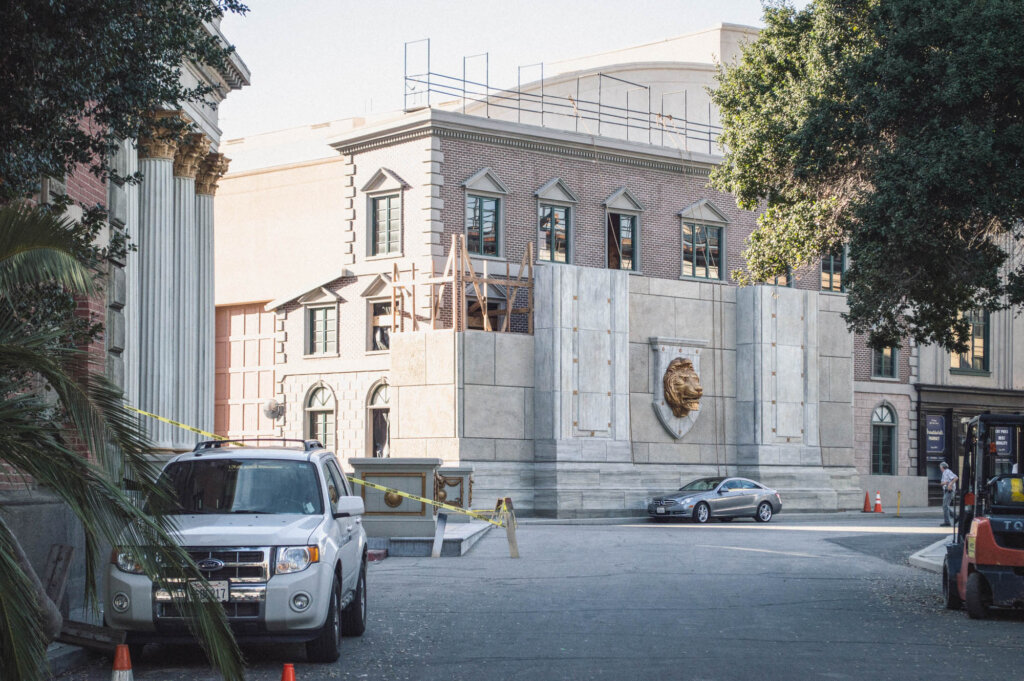 No worries though, because we were soon dropped off at our first walk-on stop of the tour, which took us inside a house set.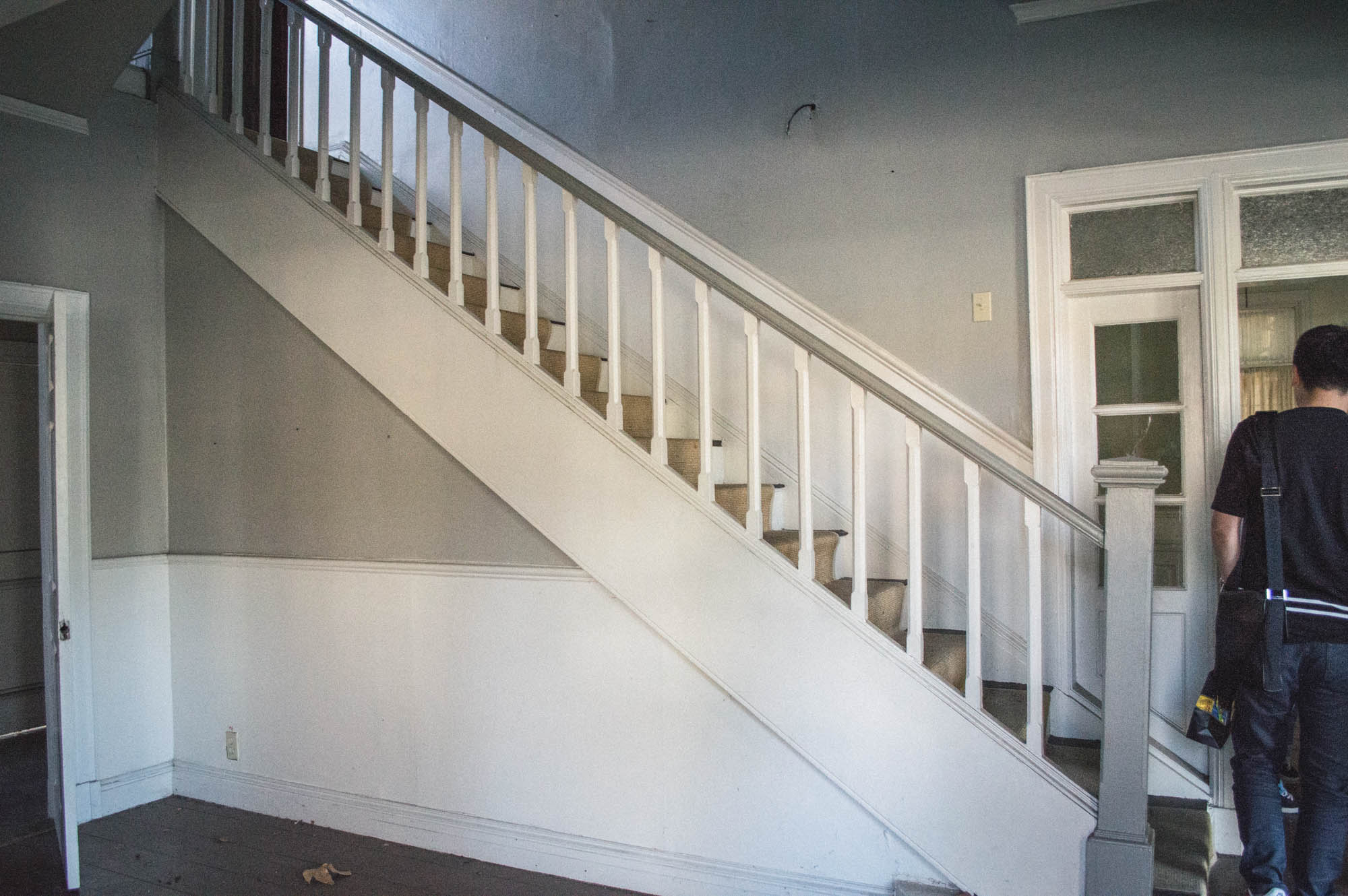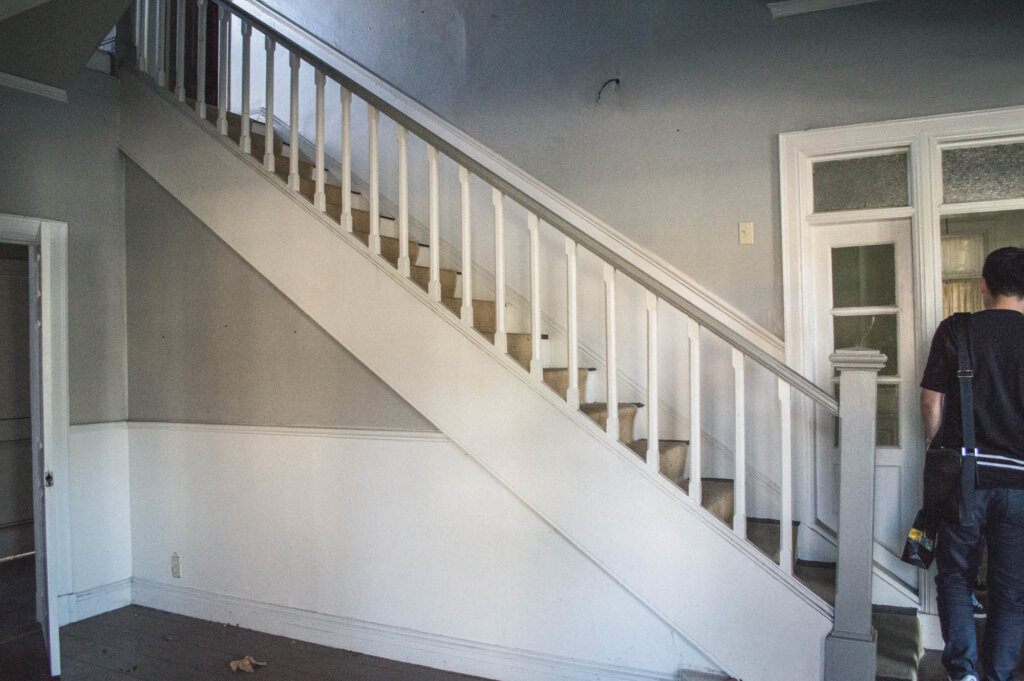 Here, Shannon told us a lot of cool tidbits about set construction, lighting and shooting. The house I visited happened to be the one used for the Gellar house on Friends.
For fans of the show, it was the house where Monica and Rachel's prom video was shot. Can't you picture sad Ross on those stairs?!
6. Warner Bros Studio Museum
Our next stop was the Warner Bros Studio Museum, where you are given 20-25 minutes to explore.
The bottom floor had props and costumes from various Batman films (in celebration of their 75th anniversary).
As a big fan of the movies, it was awesome to see iconic costumes (like Heath Ledger's purple Joker suit) in real life.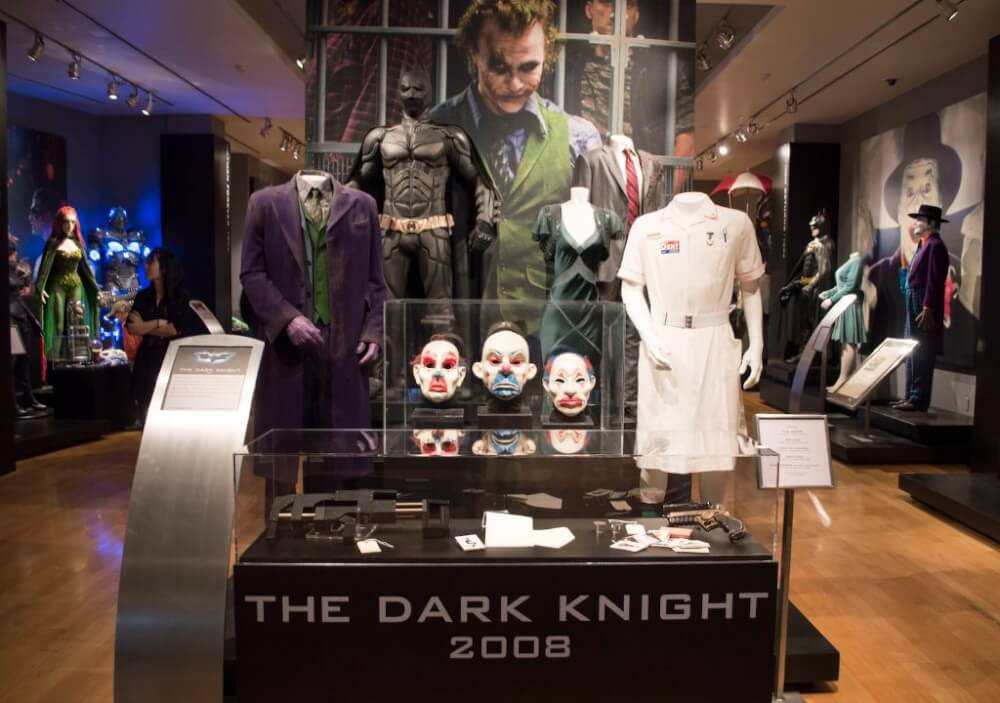 The top floor had props and costumes from the 8 Harry Potter films.
While we've already been to the Harry Potter-centric Warner Bros Studio Tour in London, it was still cool to see props and costumes from the franchise.
There's even a Sorting Hat that you can try on! Guess who was a Gryffindor? Here are photos from the museum's top floor:
7. Seeing the technical side of things
After getting back on our tram, we went on a little tour to see the technical side of things at the studio.
We drove by areas for prop creation, set building and more.
Shannon told us that these guys worked 7 days a week, and driving by, it was fascinating to see all the neat stuff that was going on. They keep busy, that's for sure!
8. Warner Bros Studio Tour Picture Car Vault
We then hopped back onto our tour tram and drove to the picture car vault, which was remodelled as "the Bat Cave" and housed several Batmobiles in honour of Batman's 75th anniversary.
There's even a green screen photo opportunity at this stop.
Be sure to take advantage of this, as you receive a free copy of your photo at the end of your tour.
9. The Warner Bros Studio Tour Prop House
After gazing longingly at batmobiles, we walked past the studios' Prop House, which stores hundreds of thousands of props.
From there, they brought us to one of my favourite spots on the tour: a reconstruction of the Central Perk set from Friends!
Each tour group was brought in and given the chance to take a photo on the famous couch, which was an actual set piece used in filming the show's last season.
The set is absolutely tiny in person, and was decked out in festive holiday props because we visited in December.
10. Sound Stage (For Us, a Pretty Little Liars Set!)
Next, they brought us into a soundstage. Note: which soundstage you visit will depend entirely on what is filming at the moment.
Luckily for me, I got to visit one of the soundstages used on Pretty Little Liars, a show that has been one of my guilty pleasures for months now.
Getting to walk through the characters' houses was super cool. We even got to visit a set that hasn't yet been shown on TV!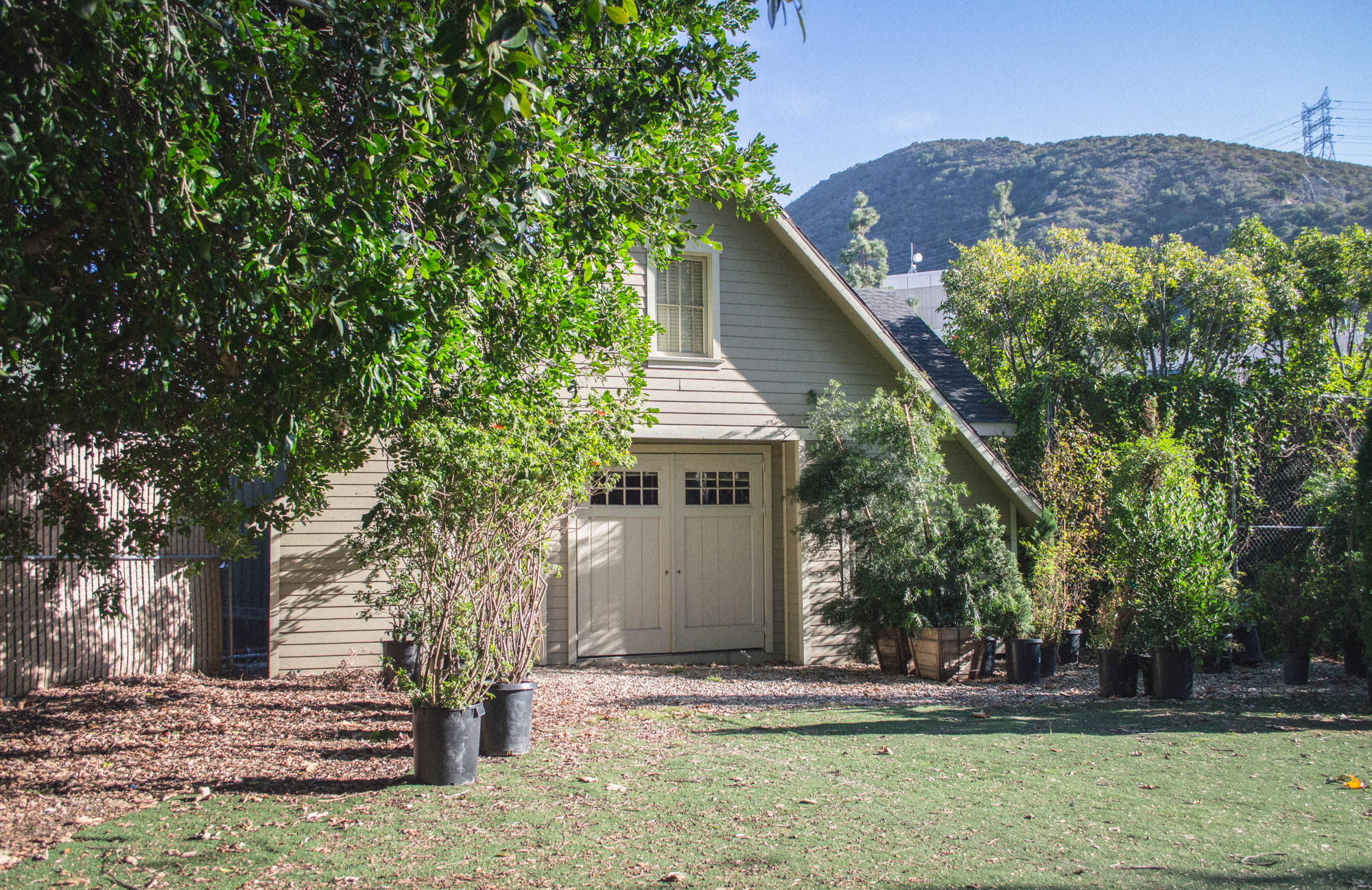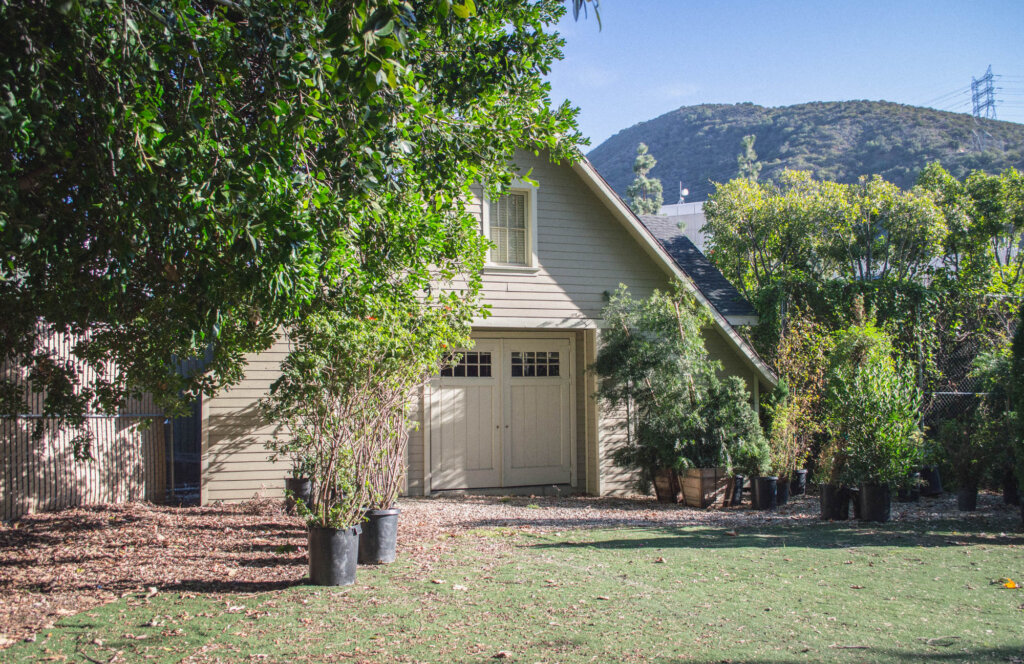 11. Wrapping Up
The sound stage was our last stop for the day.
We were then dropped off again at the Tour Center, where I picked up some souvenirs and collected my green screen photo.
Overall, it was a really great experience and I had an absolute blast seeing all those props and sets in real life. Definitely check it out if you are in LA!
How to Visit the Friends Set in Real Life
So, to recap, if your goal is to explore the sets from Friends in real life, you either have to wait for a travelling exhibition like FriendsFest, or you should go to LA and book the Warner Bros Hollywood Studio Tour so you can see the Central Perk set, and other random sets from Friends if you're lucky.
We hope you enjoyed this guide to doing a Friends set tour. Let us know in the comments if you have any more questions!