*FYI - this post may affiliate links, which means we earn a commission (at no extra cost to you) if you purchase from them. Also, as an Amazon Associate I earn from qualifying purchases. For the full scoop on what this means, feel free to check out our Privacy Policy and Disclosure.
---
Looking for a full list of Harry Potter filming locations in England? This post is for you! Read on for a detailed list of Harry Potter places you can visit and see for yourself in England.
If you're a mad Potterhead looking to travel to England to see ALLLL the places used for filming the movies, then this guide is for you.
We've sacrificed ourselves to re-watch the movies multiple times and hunted down all the filming locations so that you can see the REAL LIFE (sort of) locations where many of the most memorable scenes were created.
For this guide, we're focusing on the places in England you can visit, but make sure you also read our other post on Harry Potter filming locations in Scotland!
Save this post for later on Pinterest: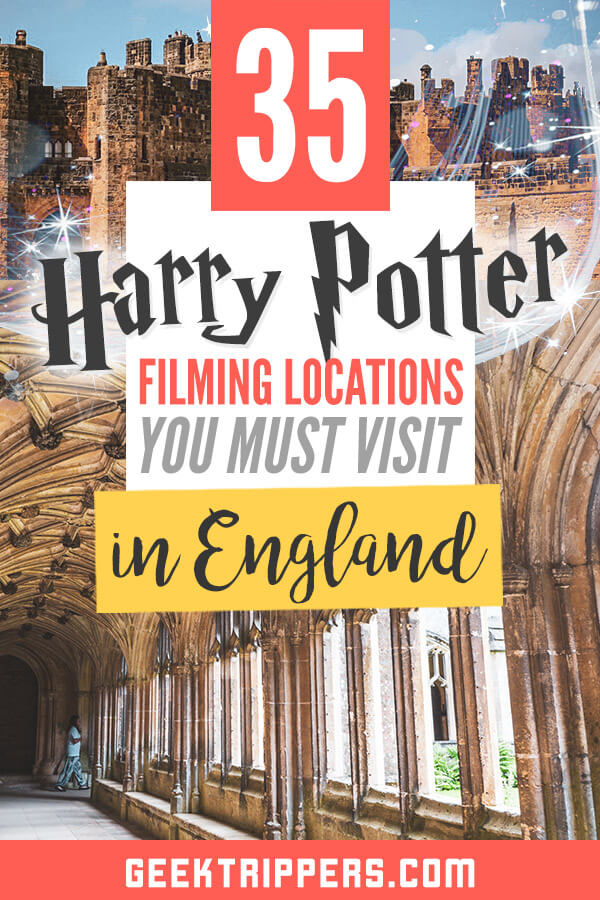 Harry Potter Filming Locations in London
You've got to start your Harry Potter pilgrimage in London since so many of the most famous scenes were created here.
Even many moments that were set in Hogwarts were actually filmed on location in London.
It's also perfect if you don't have too much time to travel further since you can see so many of these spots in the one (albeit rather large) city. London definitely makes the perfect trip for a Harry Potter fan, now let's check out some locations.
The Actual Harry Potter Set at the Warner Bros Studio Tour
If you only had time to visit ONE Harry Potter filming location, we'd have to say go to the Warner Bros Studio Tour.
This is where you can experience many of the actual sets that were created for the movies, which means sitting in the Great Hall, hanging out in the Gryffindor common room, or peering into Snape's creepy dungeon classroom.
The studio tour also has many props, costumes and concept artwork on display, including a huge Hogwarts model that will completely blow your mind.
Besides that, ou can pose for photos on Hagrid's motorbike, drink butterbeer and even ride on a broomstick for the most magical photo ever.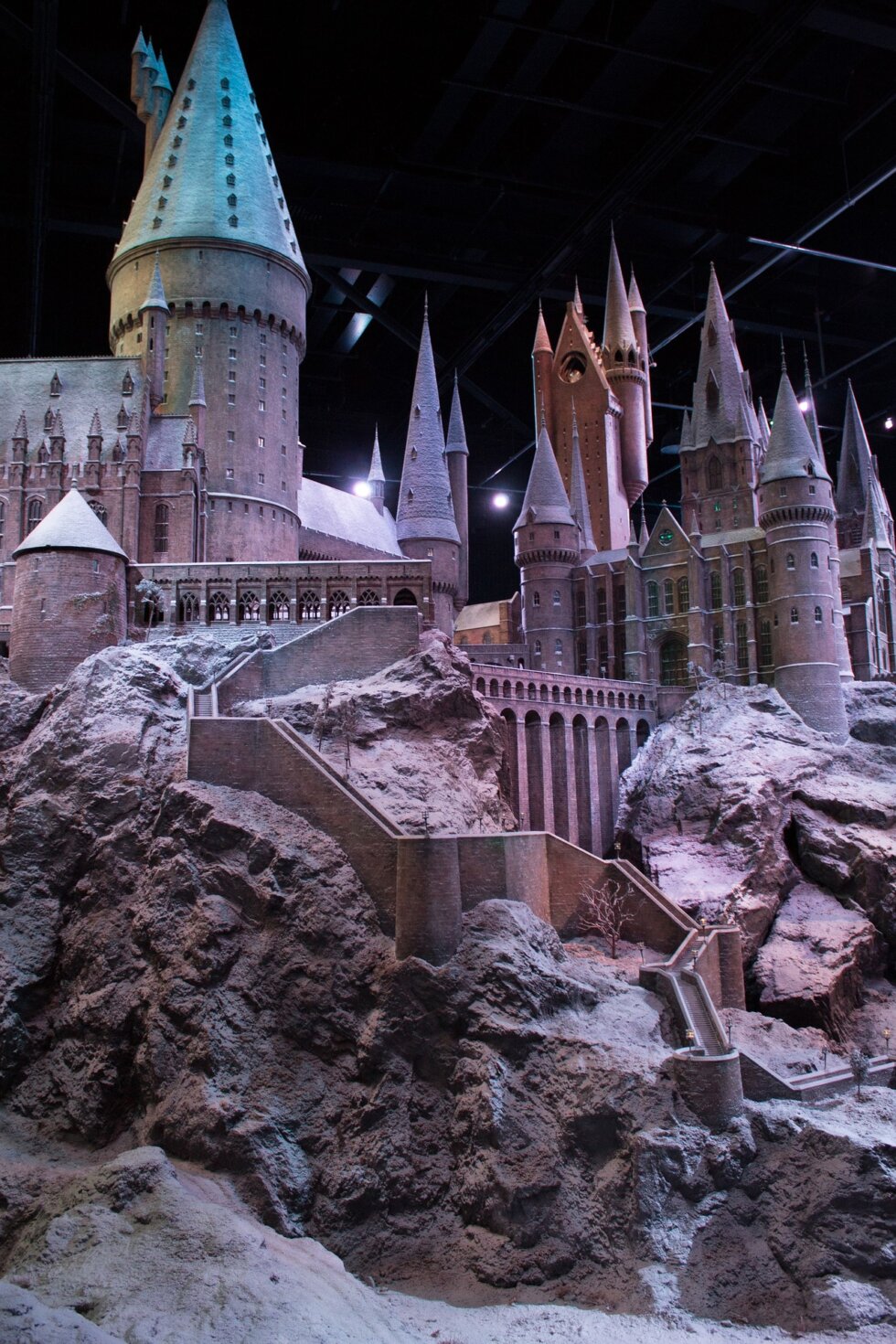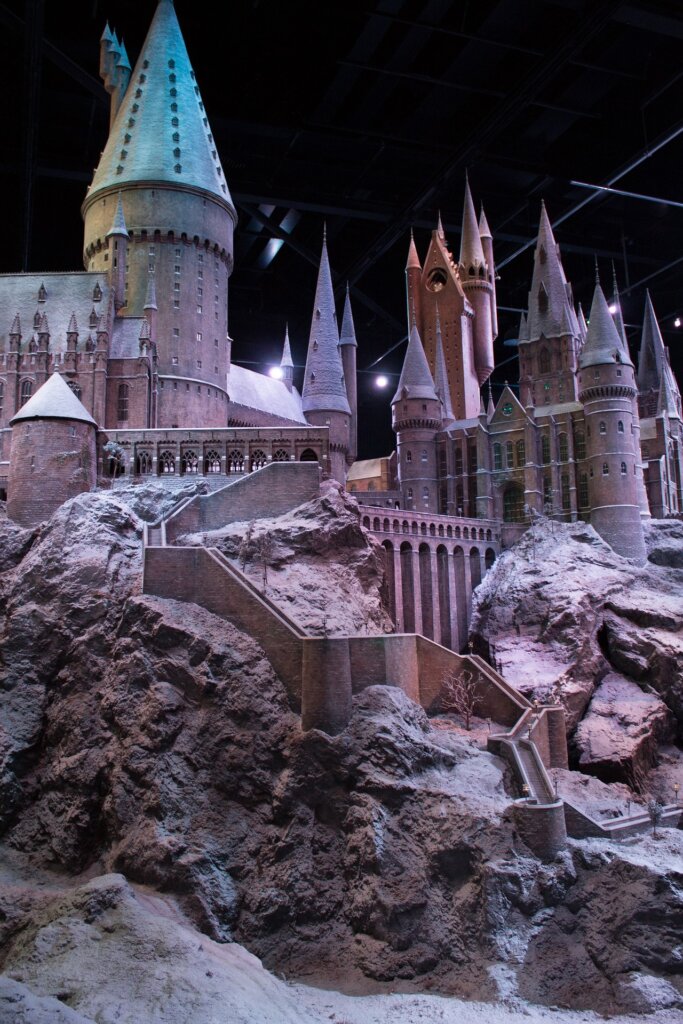 The Bridge that the Death Eaters Destroy
Real-Life Location in England:
The Millennium Bridge
In that opening scene in Harry Potter and the Half-Blood Prince where the death eaters fly through London and leave behind a path of destruction, the Millennium Bridge is the one they destroy.
Linking up the Tate Modern on one side and St. Paul's Cathedral on the other, the bridge is luckily perfectly fine in real life, and definitely worth a walk over if you're in London.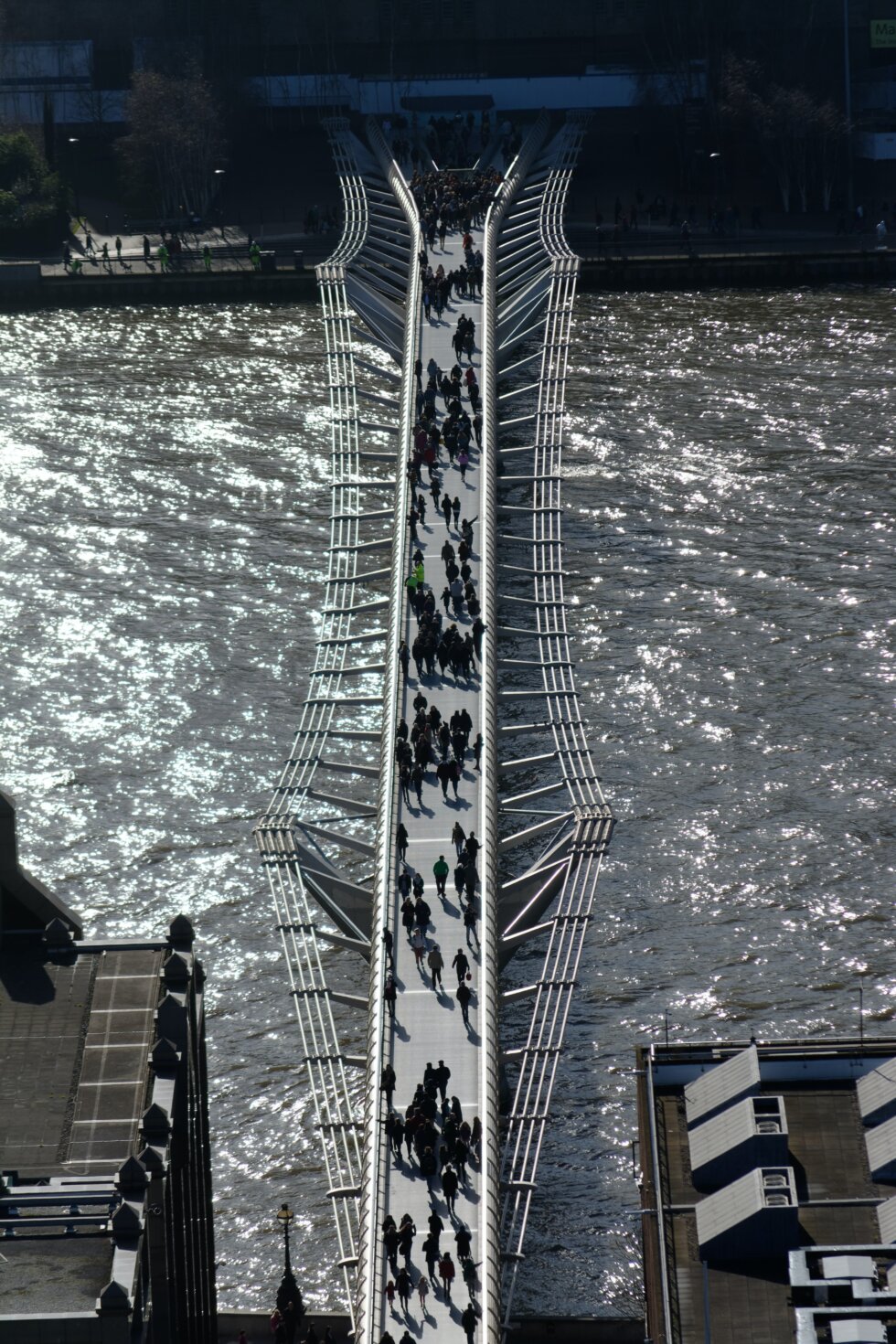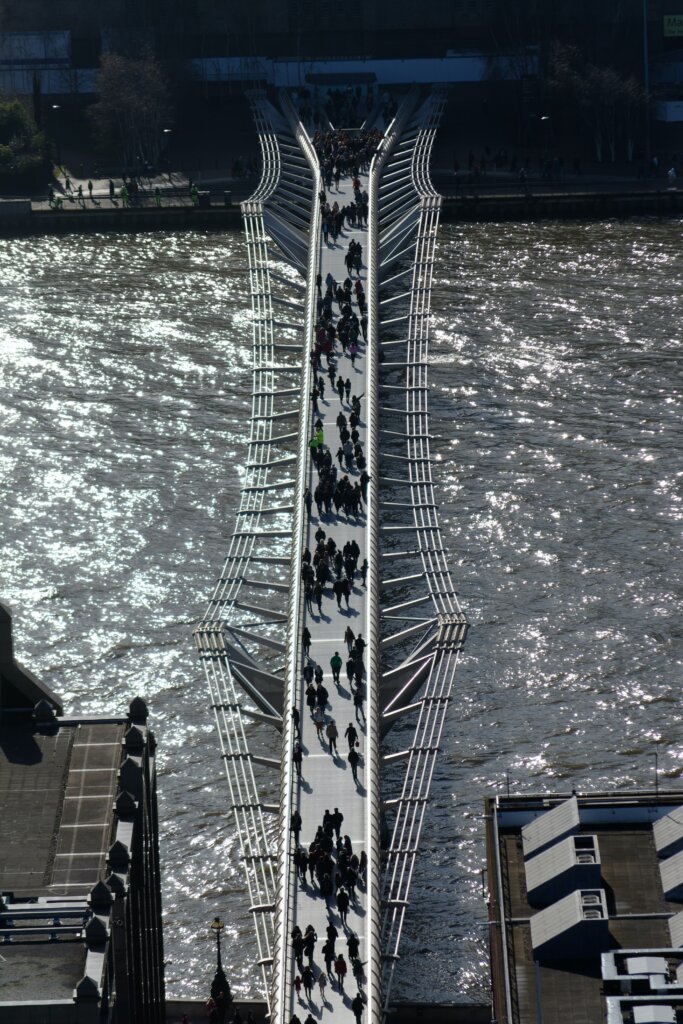 The Bridge the Knight Bus Crosses
Real-Life Location in England:
Lambeth Bridge
In Harry Potter and the Prisoner of Azkaban Harry rides the crazy purple double-decker Knight Bus for the first time.
Remember that scene at the start when it's whizzing across a bridge and has to squeeze itself in between two red double-decker buses?
Well the bridge in question is Lambeth Bridge.
You can walk across this bridge as a pedestrian and it's also a pretty spot to get photos of the Houses of Parliament and Big Ben.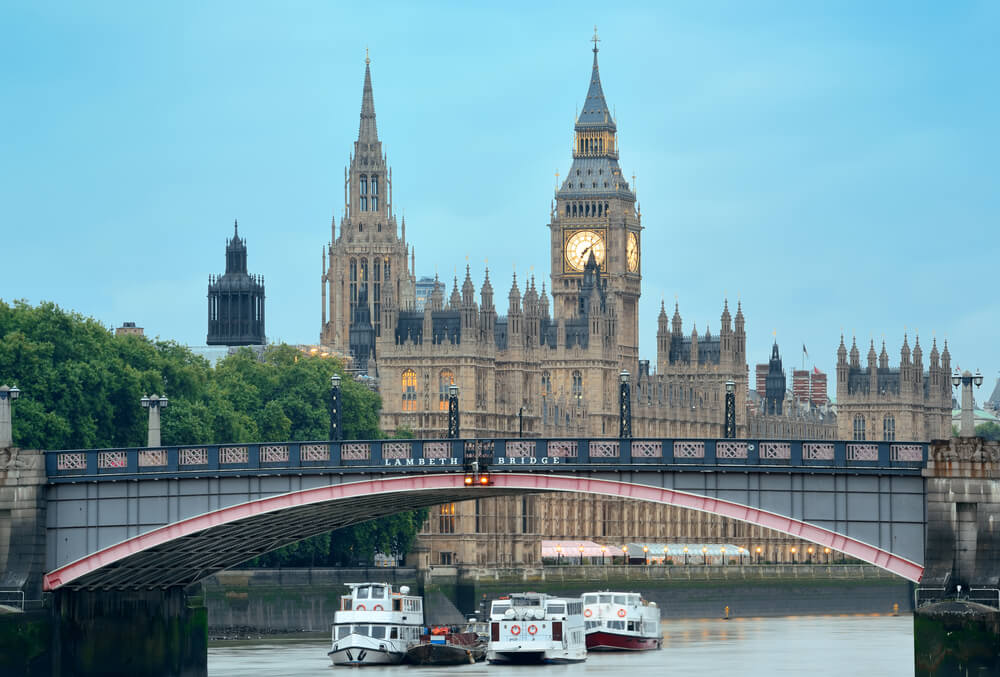 The Reptile House at London Zoo
One of the most iconic moments in the Harry Potter franchise is when Harry accidentally releases a huge Burmese python from the zoo and inadvertently terrifies his cousin Dudley.
Well, this scene in the very first movie was filmed at the real-life reptile house in London Zoo, so you can totally visit it for yourself, as well as all the other cool animals.
The Entrance to the Leaky Cauldron
Real-Life Location in England: Leadenhall Market
In the Philosopher's Stone, you can see the famous covered Leadenhall Market in the scene where Harry and Hagrid are heading to the Leaky Cauldron to enter Diagon Alley.
You can even visit the little side street and the shop front where they actually enter the Leaky Cauldron, although in real life it's an optometrist store.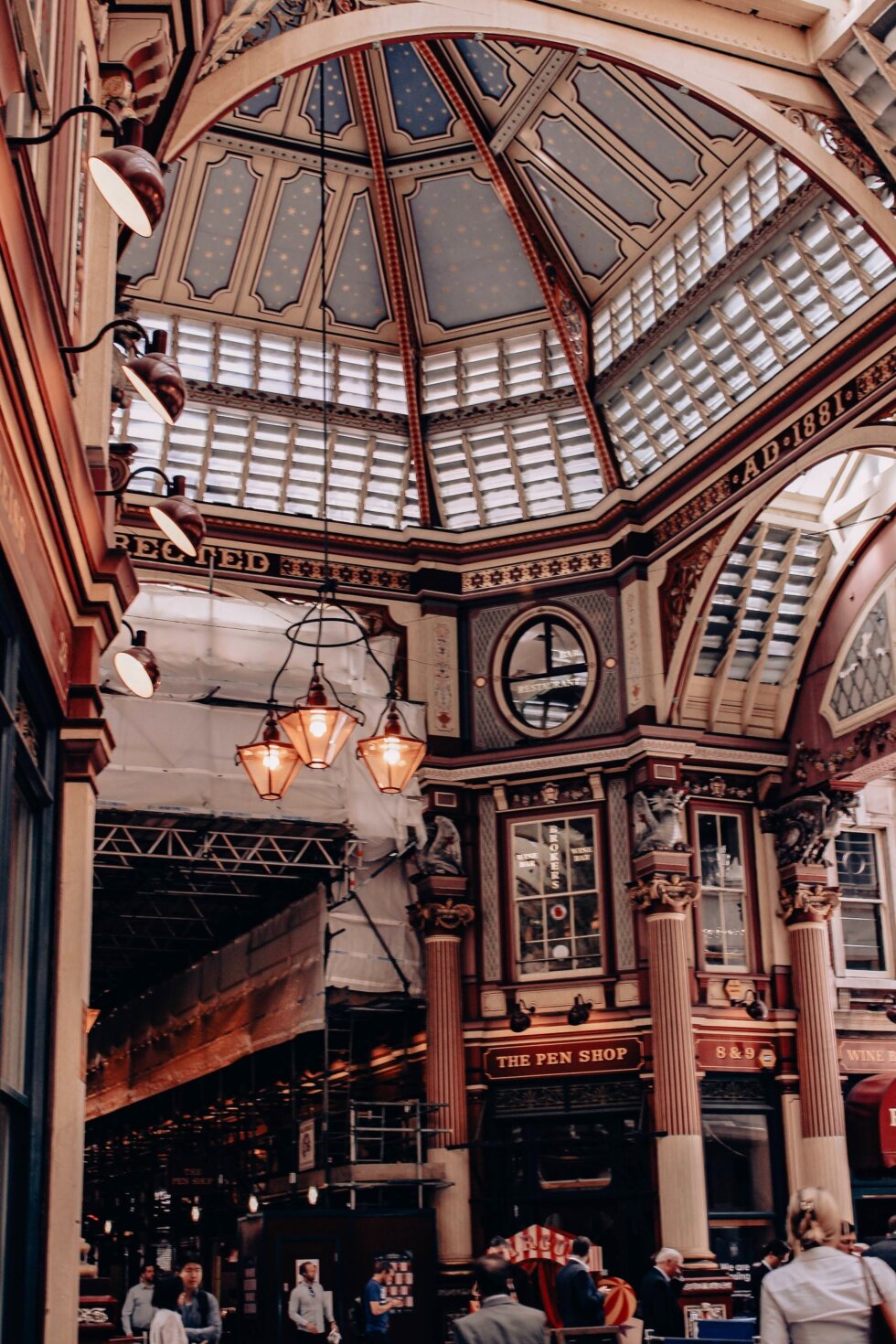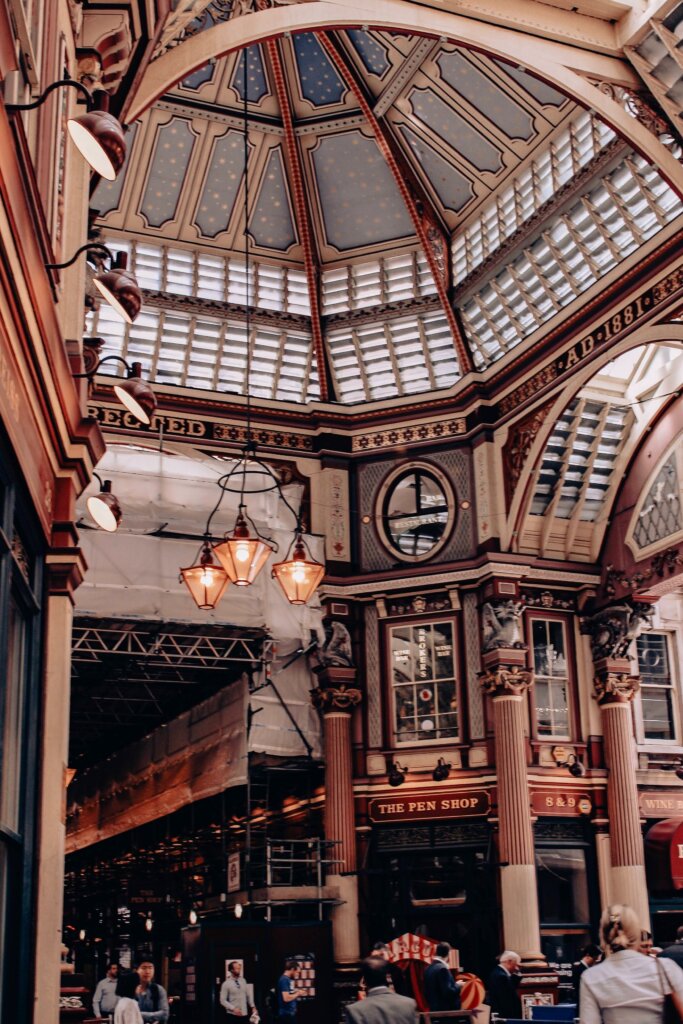 Another Entrance to the Leaky Cauldron
Real-Life Location in England:
Borough Market
In the Prisoner of Azkaban the entrance to the Leaky Cauldron magically moves, well, it's filmed at a different location.
This time Harry gets off the Knight Bus at the corner of Stoney Street between Park & Southwark at Borough Market.
It doesn't look particularly like the entrance to a wizarding pub now, but Borough is a must-visit for anyone who likes all sorts of delicious food!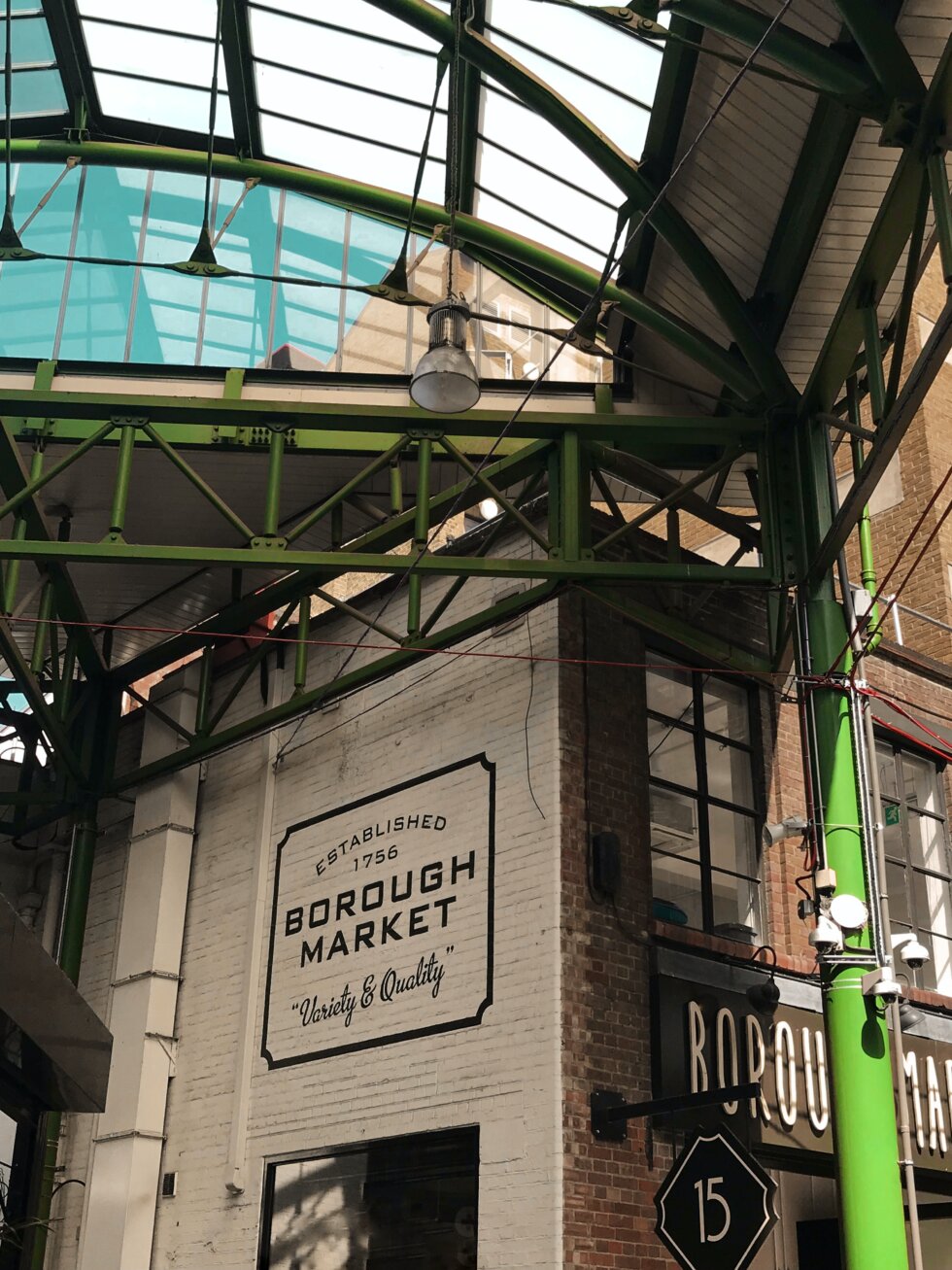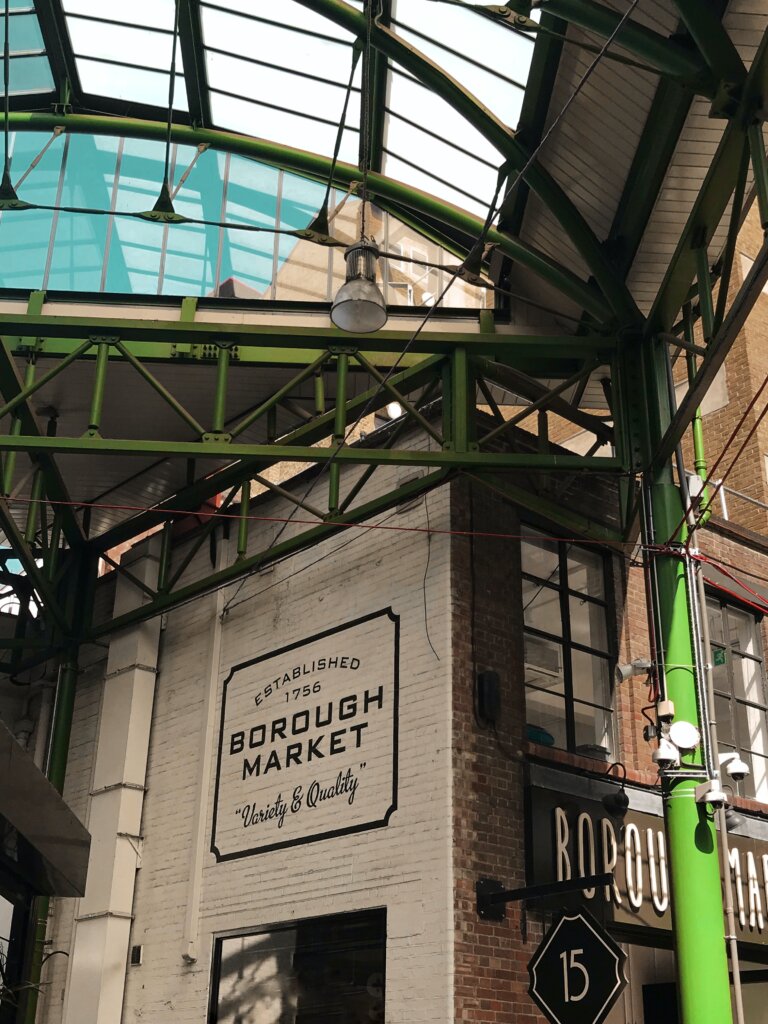 Gringotts Bank
Real-Life Location in England: Australia House
If you want to see the exterior of the wizarding bank Gringott's, then you'll need to head to the studio tour, but did you know that the interior shots from the first movie were filmed inside Australia House AKA the Australian embassy in London?
You can't actually go inside here just for a visit unless you have some official Australian government business, so maybe don't go out of your way to see this one.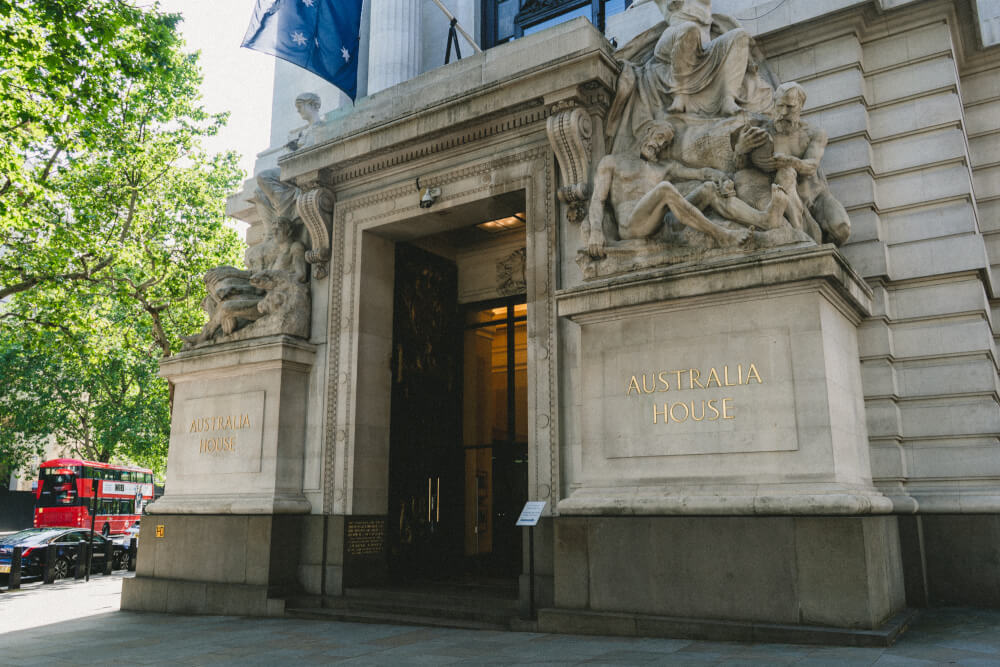 Westminster Tube Station
King's Cross might be the more famous London train station in the Harry Potter universe, but don't forget that on the day Arthur Weasley escorted Harry to the Ministry of Magic for his hearing in Order of the Phoenix, they used the tube like real muggles!
They go through Westminster station, where Arthur is suitably flummoxed by the ticket machines.
This is also the station you want to disembark at if you're going to see Big Ben and the Houses of Parliament.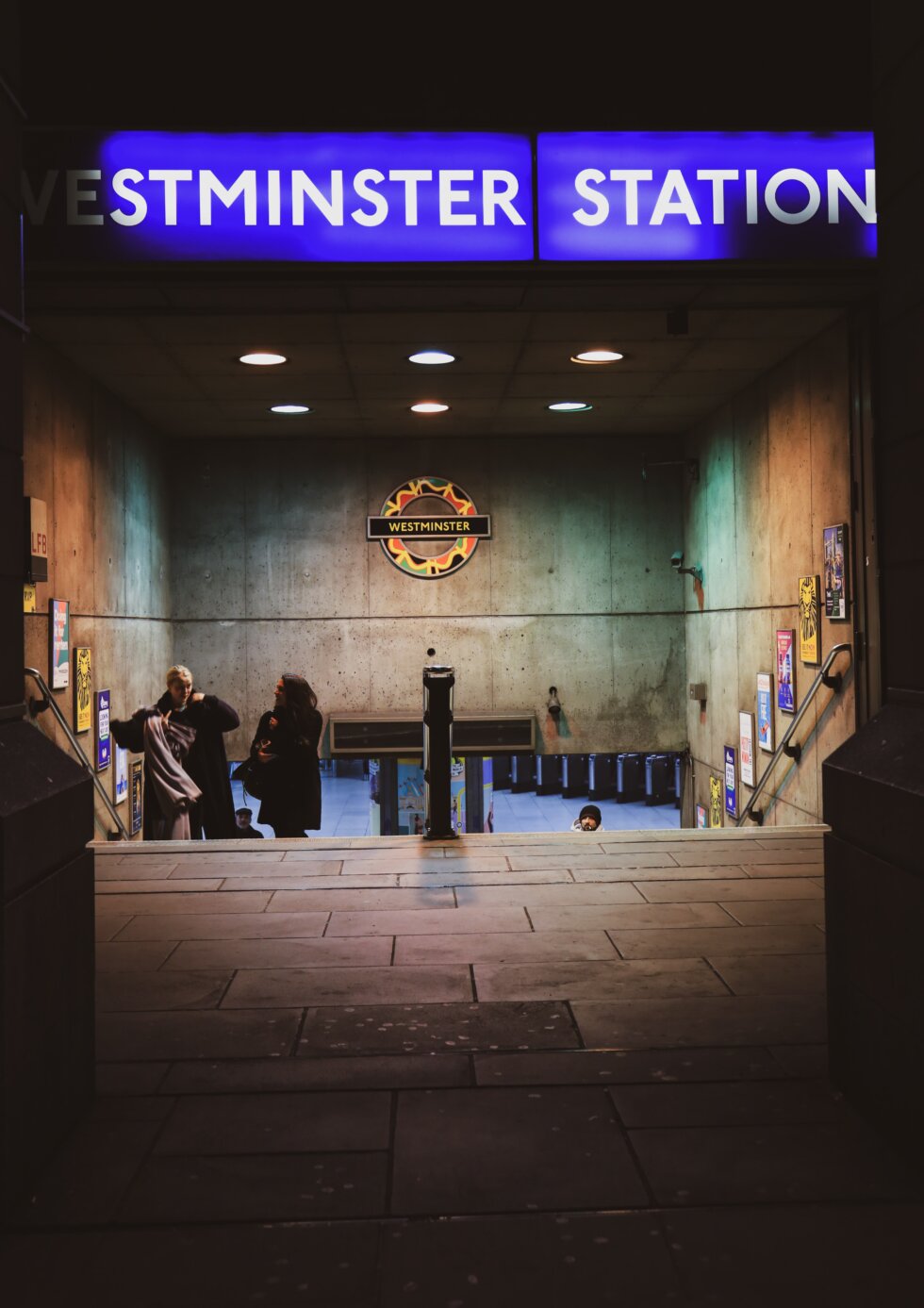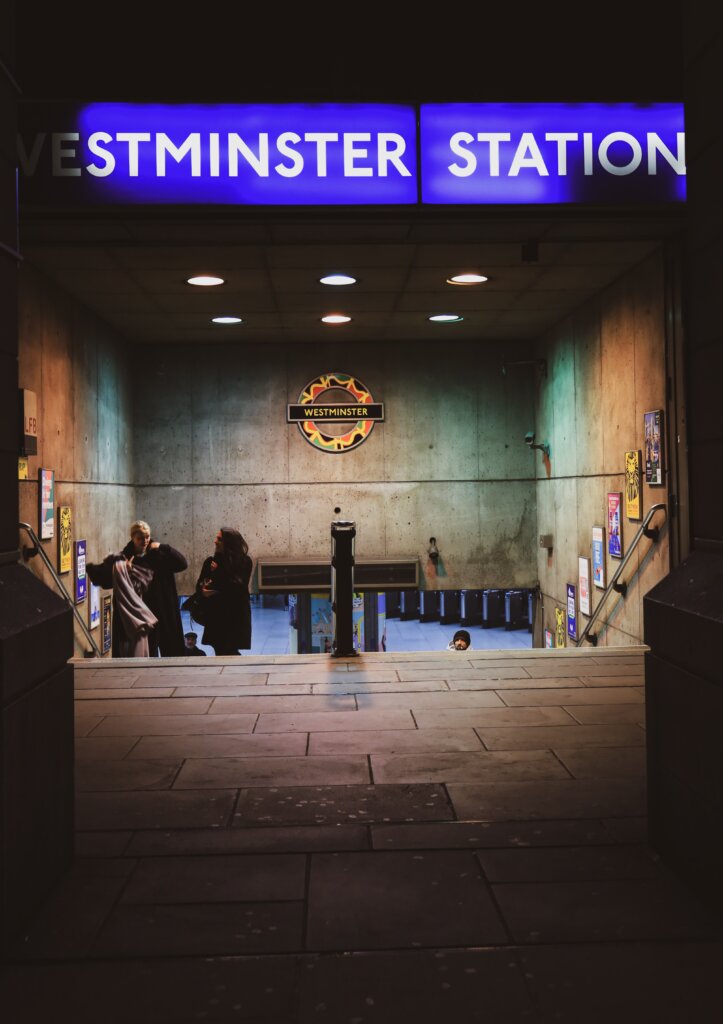 The Ministry of Magic
Real-Life Location in England: The intersection of Great Scotland Yard and Scotland Place
After Harry and Arthur leave Westminster station they enter the Ministry of Magic via a red phone booth.
In real life, there isn't a phone booth here, but it was filmed at the intersection between Great Scotland Yard and Scotland Place.
This spot also features in Deathly Hallows Part 1 when Harry, Ron and Hermione knock out and steal hairs from Ministry employees so they can infiltrate the Ministry to find the pendant Horcrux that Umbridge is wearing.
King's Cross Station (as itself)
Is any other train station more known for Harry Potter than King's Cross in London? Pretty much every Harry Potter film features at least one scene of the golden trio arriving or leaving from Platform 9 3/4.
While muggles like us won't be able to access the magical platform and board the Hogwart's Express, you can pause for a photo opp and pretend you're about to go through the wall at the fake Platform 9 3/4 which is set up with a half-vanished trolley going through the wall.
Just arrive early as there's always a big line here!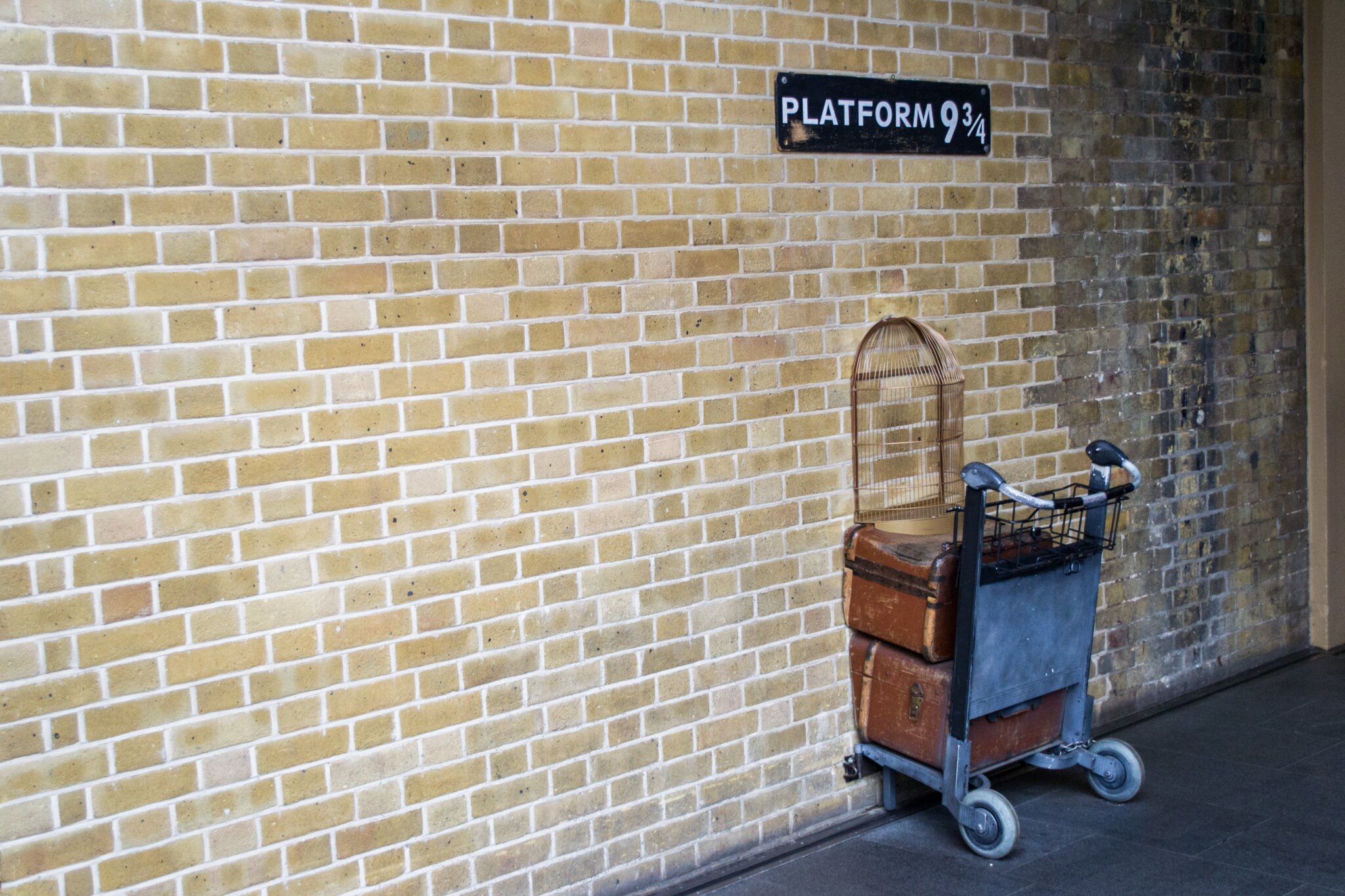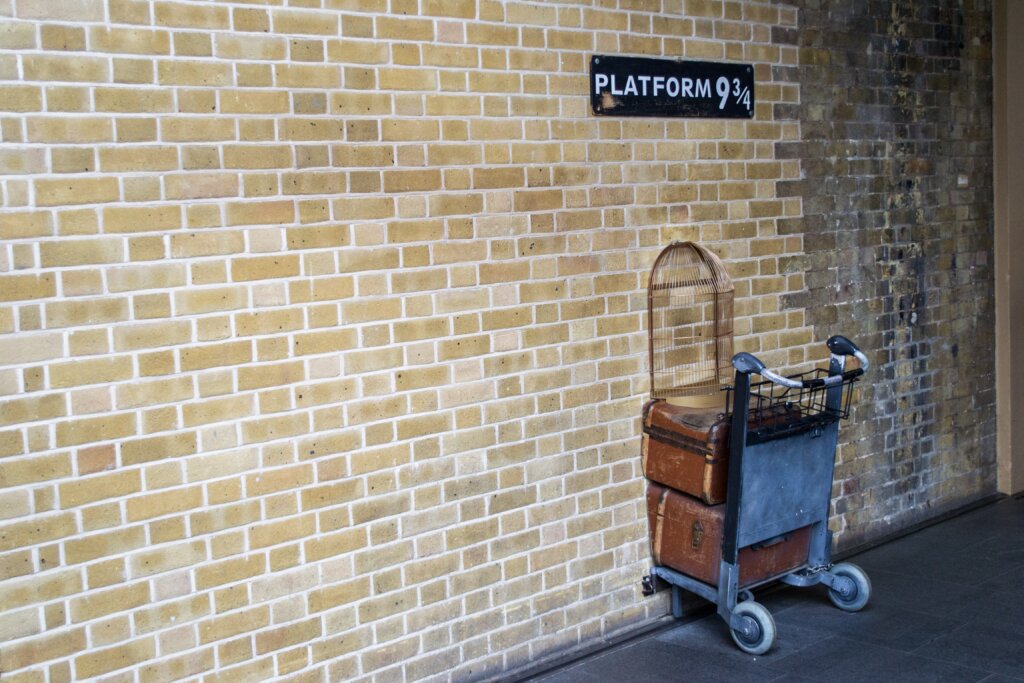 Where the Ford Anglia Takes Off
Real-Life Location in England: St. Pancras Station
When Harry and Ron find themselves stranded at King's Cross in Chamber of Secrets, they decide to use the Weasley's flying car to get to school instead (let's skip over the fact that they could have just waited at the car for Mr and Mrs Weasley to come back).
King's Cross and St. Pancras stations are connected, but it was the gorgeous St. Pancras facade used for filming as they flew that Ford Anglia up above London and onwards to Hogwarts.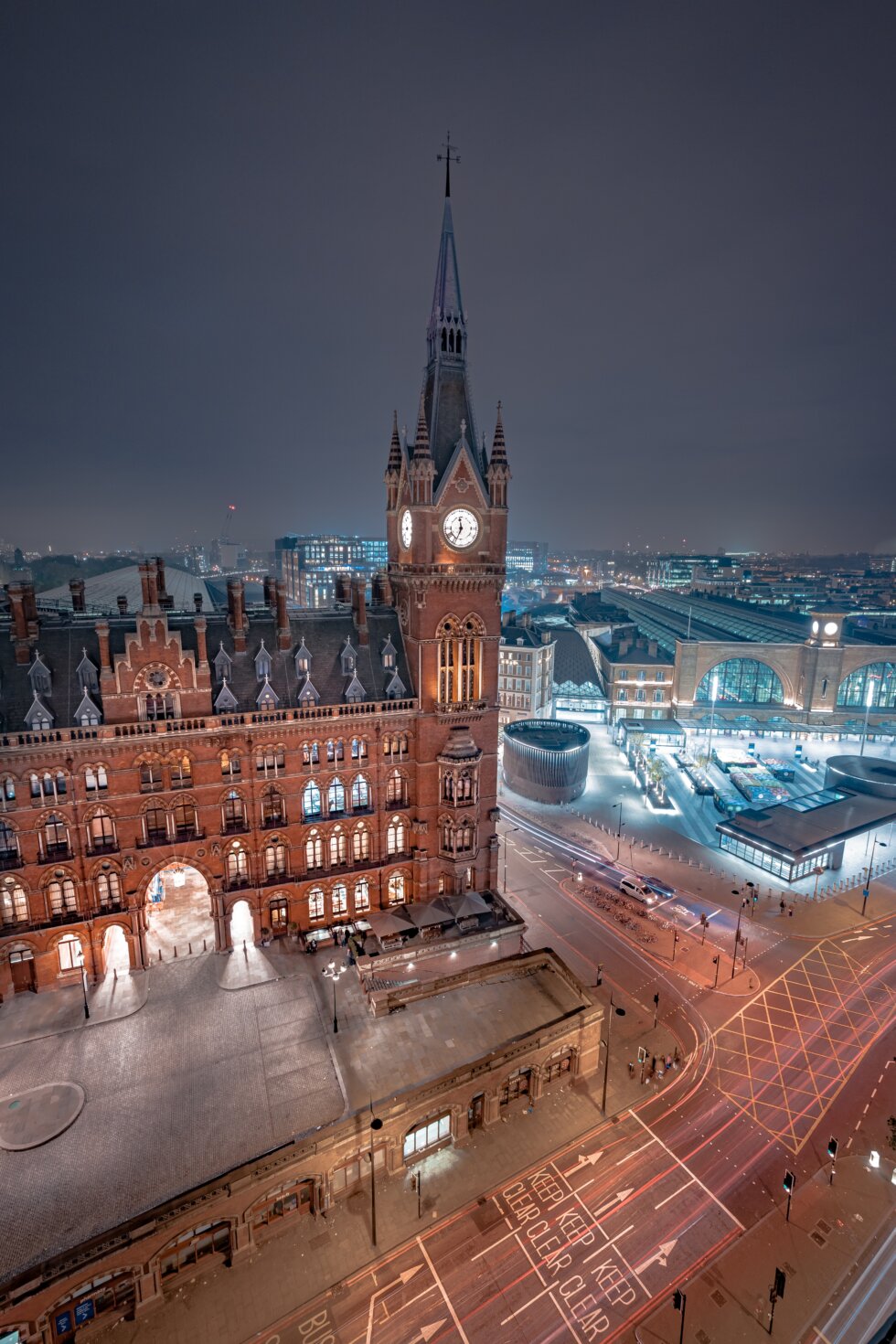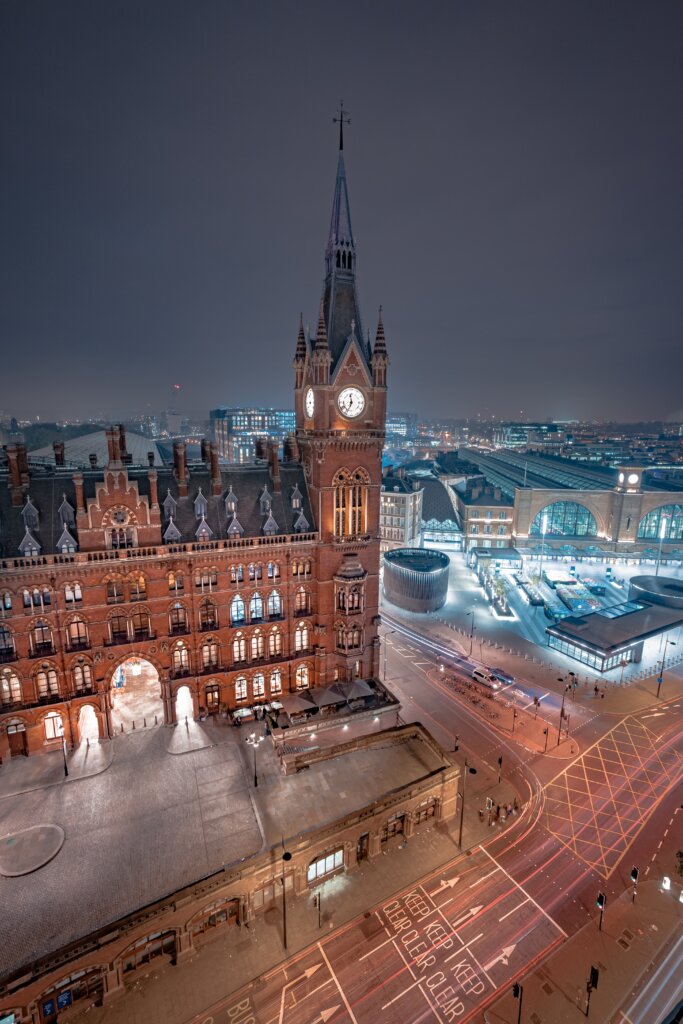 The Charms Classroom
Real-Life Location in England: Harrow School
Who can forget those immortal lines from Hermione, "It's levi-OH-sa, not levio-SAH"?!
This scene in the charms classroom was actually filmed in the real-life Fourth Form room of Harrow School, located just a little outside of London.
Today you can book tours to see this filming location, make sure you also keep an eye on the panelled walls where former students (like Winston Churchill) carved their signatures!
12 Grimmauld Place
Real-Life Location in England: 23-29 Claremont Square
In the books and films, Number 12 Grimmauld Place is located in the London borough of Islington, so it's quite fitting that the film-makers also shot there! Exterior shots of Sirius's house (and the headquarters of the Order of the Phoenix) were filmed at 23-29 Claremont Square, which really is only a short walk from King's Cross Station.
London City Hall
This location was briefly seen in the opening of Harry Potter and the Half-Blood Prince, in the shots where Death Eaters are terrorizing citizens of London, you can see some businesspeople looking out the windows of London's City Hall.
This is an unusually shaped building, with a really cool helical shaped interior staircase.
You can only visit certain parts of City Hall at certain times, so check the website if you're planning to go.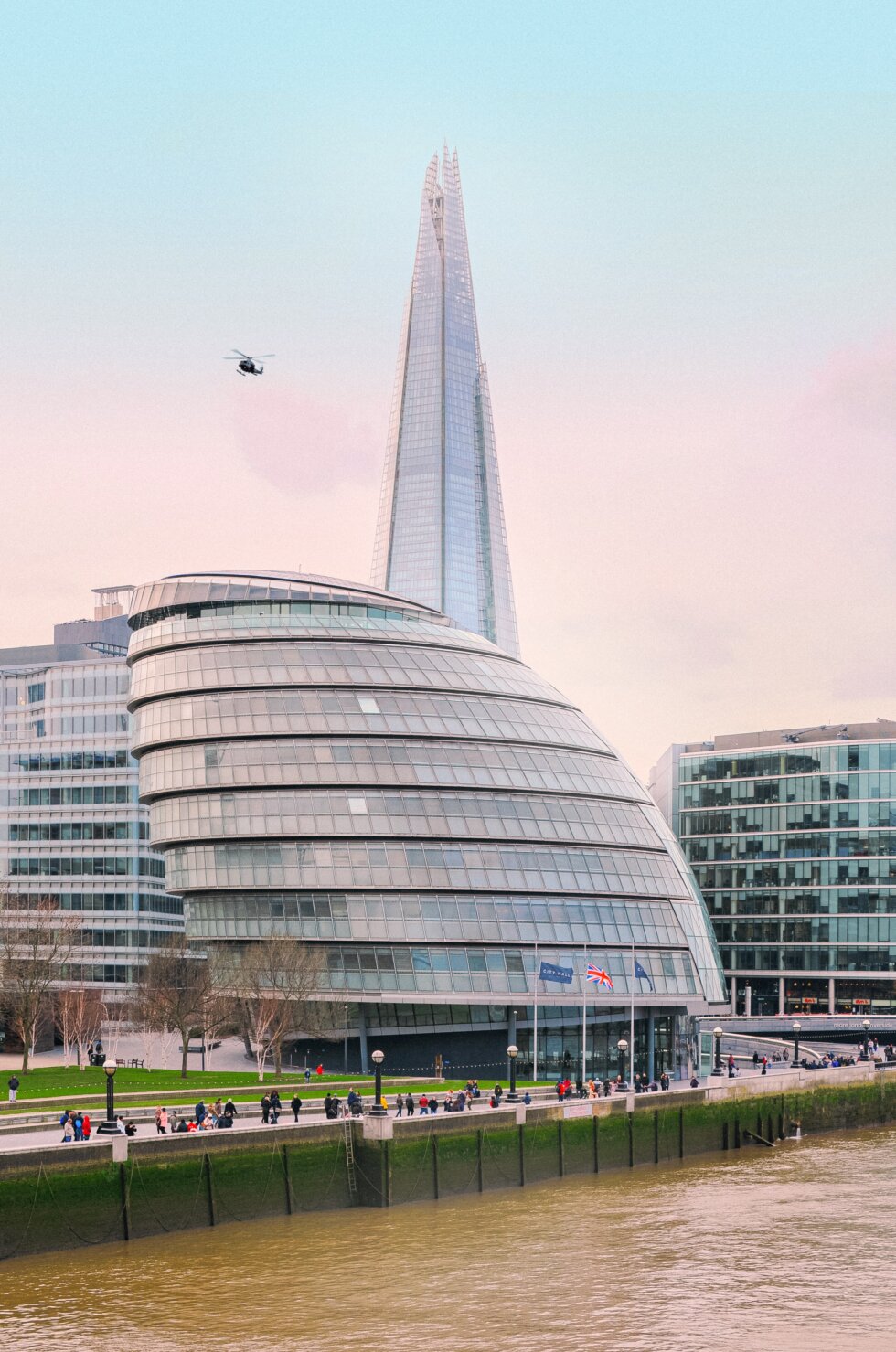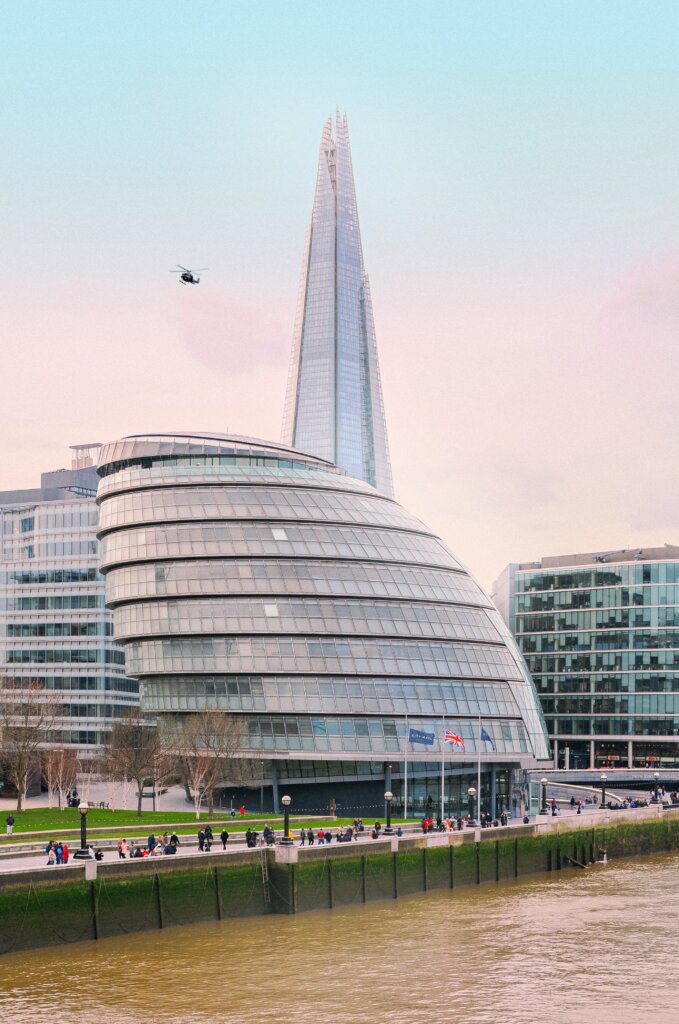 Trafalgar Square
During the opening scene of Half-Blood Prince, the Death Eaters fly through a very fast tour of London, where you get glimpses of Trafalgar Square as well as Charing Cross Road, Leicester Square Tube Station and then an alley which brings them to Diagon Alley.
Trafalgar Square is one of the highlights of London, located out the front of the National Gallery and dominated by the huge column with a statue of Admiral Nelson on top, surrounded by four lions on the ground.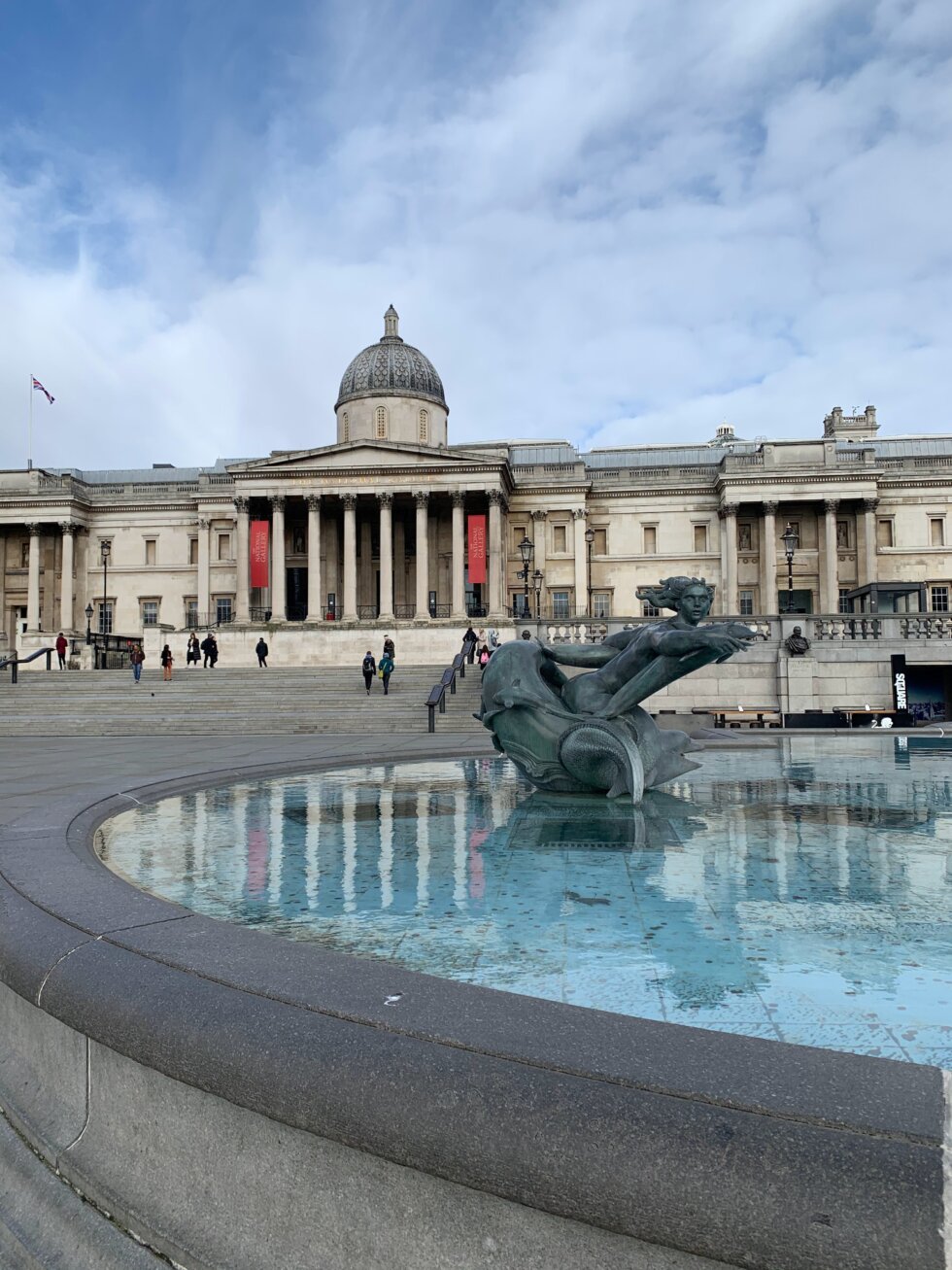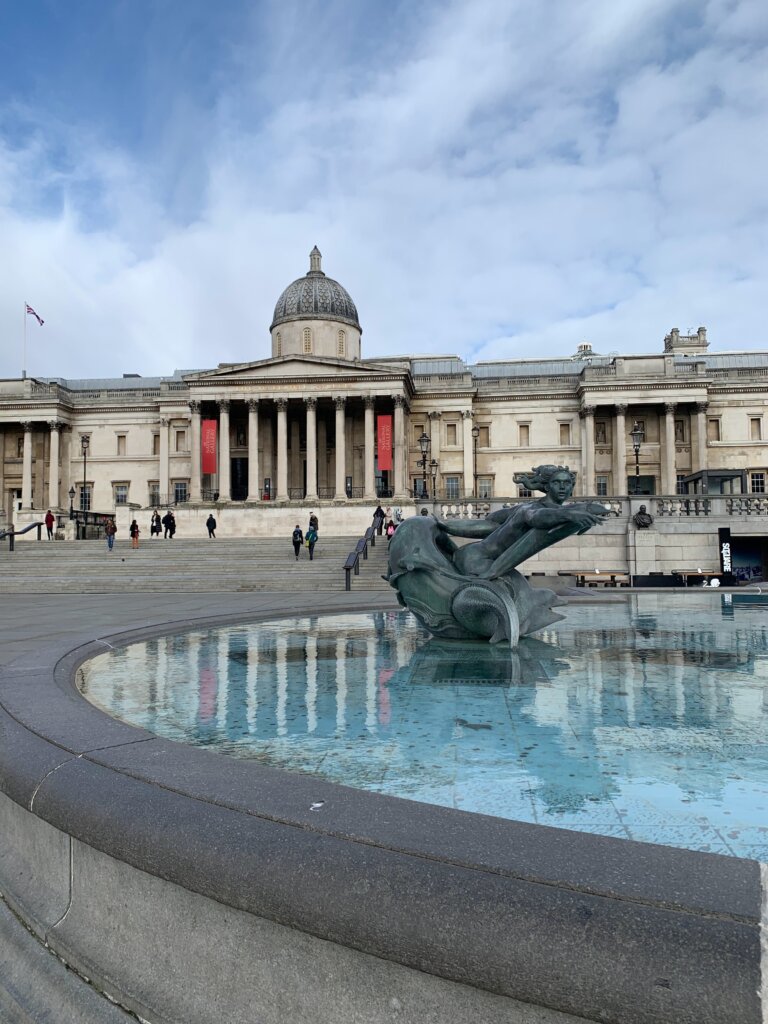 The Entrance to Diagon Alley
Real-Life Location in England: 12 Great Newport Street
After the above scene, those Death Eaters arrive at 12 Great Newport Street, where you can see them whoosh through the wall to enter to Diagon Alley.
There's a gate barring your entry here in real life, but you can still visit the spot for a photo.
Surbiton Railway Station
In the opening of Half-Blood Prince, we see Harry sitting at a train station cafe before meeting up with Dumbledore.
This scene was filmed at Surbiton Railway Station, so you can visit it yourself, although it's not that exciting in real life, to be honest.
Piccadilly Circus
Another famous London spot that appears in the films is Piccadilly Circus, where Harry, Ron and Hermione apparate to after Bill and Fleur's wedding is crashed by those pesky Death Eaters.
The trio almost gets run over by a red double-decker bus when they first materialise in front of the GAP store, then hurry down nearby Shaftesbury Avenue.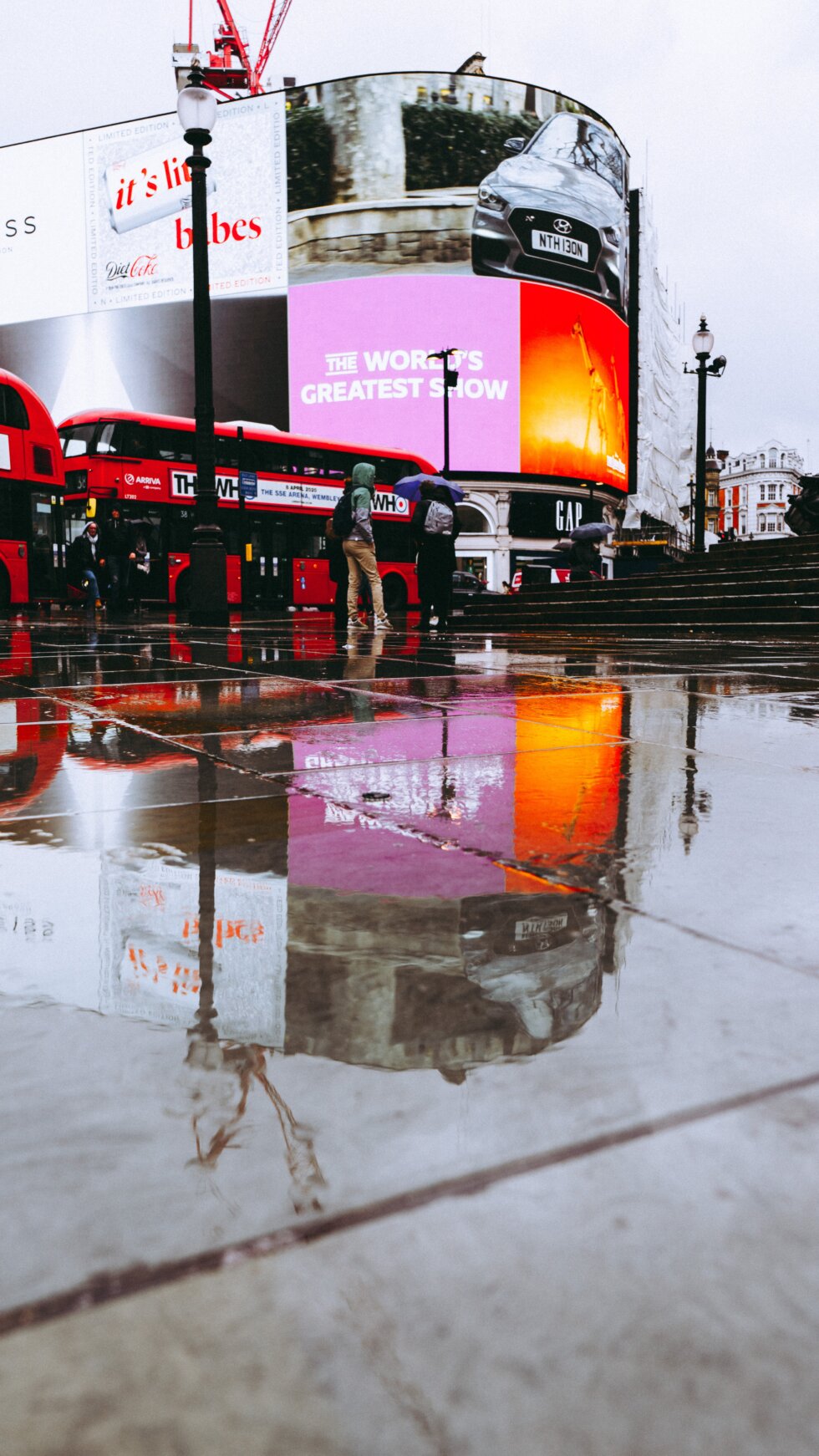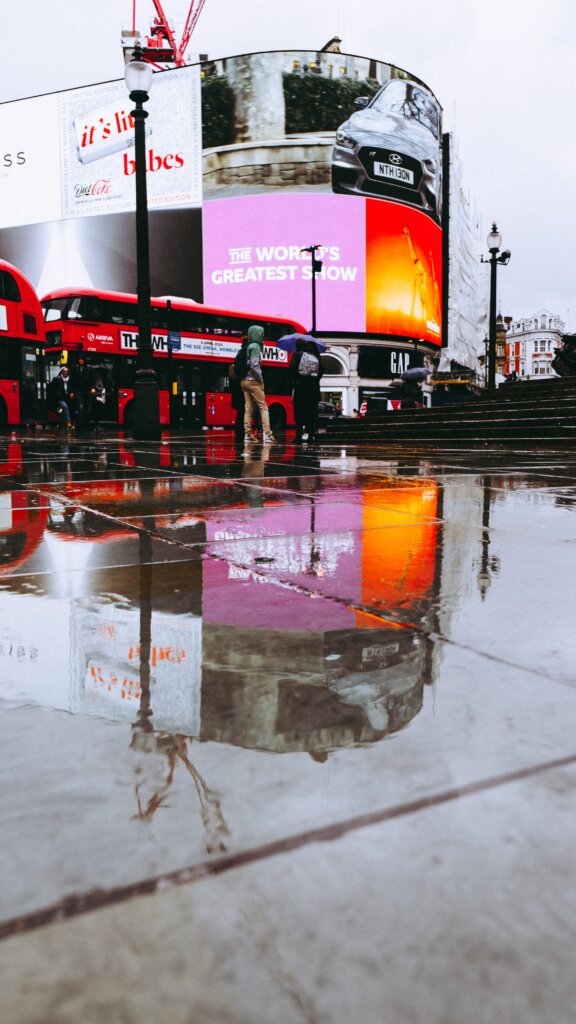 The Divination Tower Stairwell
Real-Life Location in England: St Paul's Cathedral Staircase
Here's a little known fact about this famous cathedral and Harry Potter – one of St. Paul's stairwells was actually used in filming as the stairs to the Divination Tower in Prisoner of Azkaban and then again in Goblet of Fire as the stairs to the Defense Against the Dark Arts classroom. S
St. Paul's is also a great place to visit for incredible views over London, once you climb up about a million stairs (just pretend you're heading to divination)!
Hermione's House
Real-Life Location in England: 9 Heathgate Hampstead Garden
Remember that sad scene at the beginning of Deathly Hallows Part 1 when Hermione obliviates her parents into forgetting she existed before leaving her home to join the hunt for Horcruxes?
Well, after some super-sleuthing, we can reveal that the house where the exterior shots were filmed is located at number 9 Heathgate, Hampstead Garden.
So you can visit it if you want to, you know, stand outside someone's home taking photos like a stalker…
The Ministry of Magic Gentleman's Toilet
Real-Life Location in England: Horse Guards Avenue & Whitehall
One last location from London, in Deathly Hallows Part 1 when the golden trio sneaks into the Ministry of Magic via flushing themselves down toilets – this was filmed at the intersection of Horse Guards Avenue and Whitehall.
There are no actual public toilets located there in real life, but we get a glimpse in the film of the surrounding scenery, so you will recognise the spot.
Harry Potter Filming Locations in Oxford
The city of Oxford is most well-known for its renowned university, but the whole place is gorgeous and kinda feels like you're skipping along a giant Harry Potter set. Here are some locations that were used in filming, or just as inspiration for set-design.
The Great Hall and the Stairs Leading To It
Real-Life Location in England: Christ Church College
Let's clarify one thing: while the Great Hall from all the Harry Potter movies is actually a set (you can see it on the Warner Bros Studio Tour), it's well known that this hall in Oxford heavily inspired the film set design.
"The Hall" (as it's known at Christ Church College) is basically a spitting image of the Great Hall we've seen in all the films, just a little bit smaller and minus the floating candles.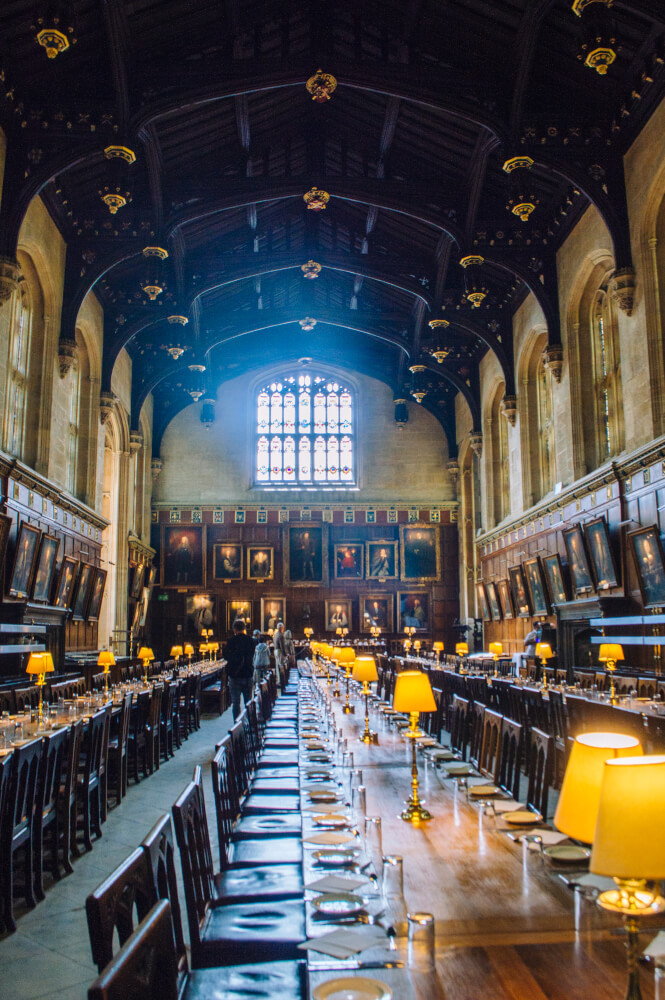 The stairs leading up to the Hall also appear in the first two films, the Philosopher's Stone and the Chamber of Secrets.
While Christ Church College is a working university, you can still visit for a small fee, and if you're there outside meal-times you can wander into the dining hall as well.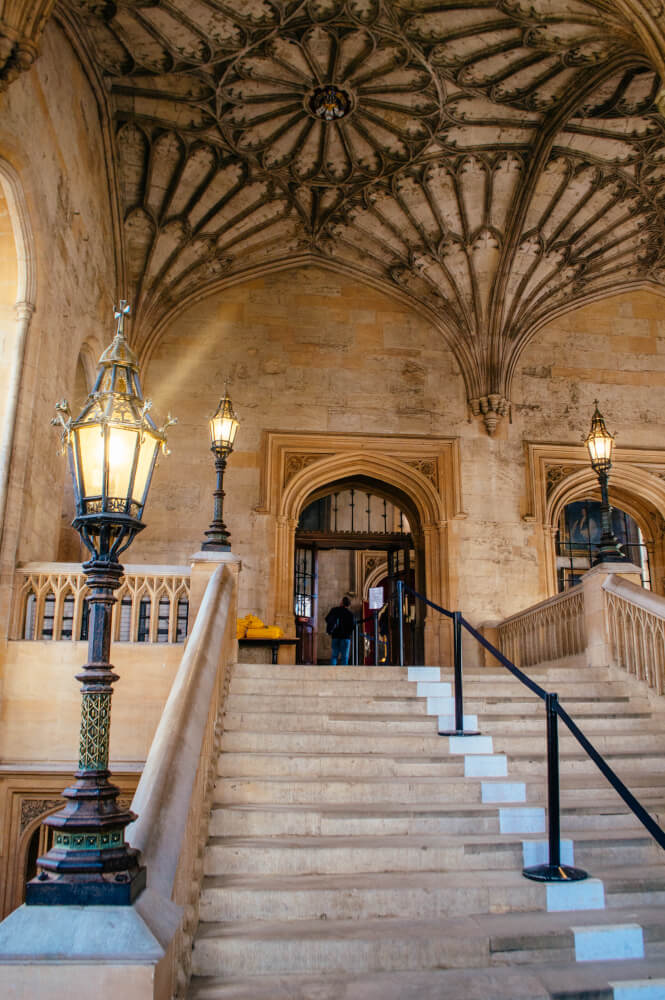 The Hogwarts Library
Real-Life Location in England: Duke Humfrey's Library at the Bodleian Library
Duke Humfrey's Library is the oldest reading room in Oxford and one of the oldest in Europe, making it a fitting choice to stand in for the stunning Hogwart's Library.
This is where Harry first takes the invisibility cloak for a spin in the Philosopher's Stone, where we often see Ron, Hermione and Harry studying, and, of course, the epic moment when Hermione hits Harry over the head with a book for being flippant about being 'The Chosen One'.
You can visit the library on a guided tour, and even combine it with a tour of the Divinity School (see the next section).
The Hogwarts Infirmary
Real-Life Location in England: Divinity School at the Bodleian Library
We see the characters of Harry Potter in the Hogwarts infirmary a few times, since people seem to get injured quite a lot!
In Chamber of Secrets, Harry spends the night here regrowing arm bones after the inept Gilderoy Lockhart turns them to rubber and if you were surprised to see such a STUNNING school infirmary, we're right there with you!
This gorgeous Gothic vaulted room is actually the Divinity School at the Bodleian Library.
Hermione is also seen recuperating here after halfway turning into a cat from taking Polyjuice Potion during Chamber of Secrets, and it also made a reappearance as the room in Goblet of Fire where McGonagall is teaching everyone how to dance prior to the Yule Ball.
Don't ask why they're having dancing lessons in the infirmary…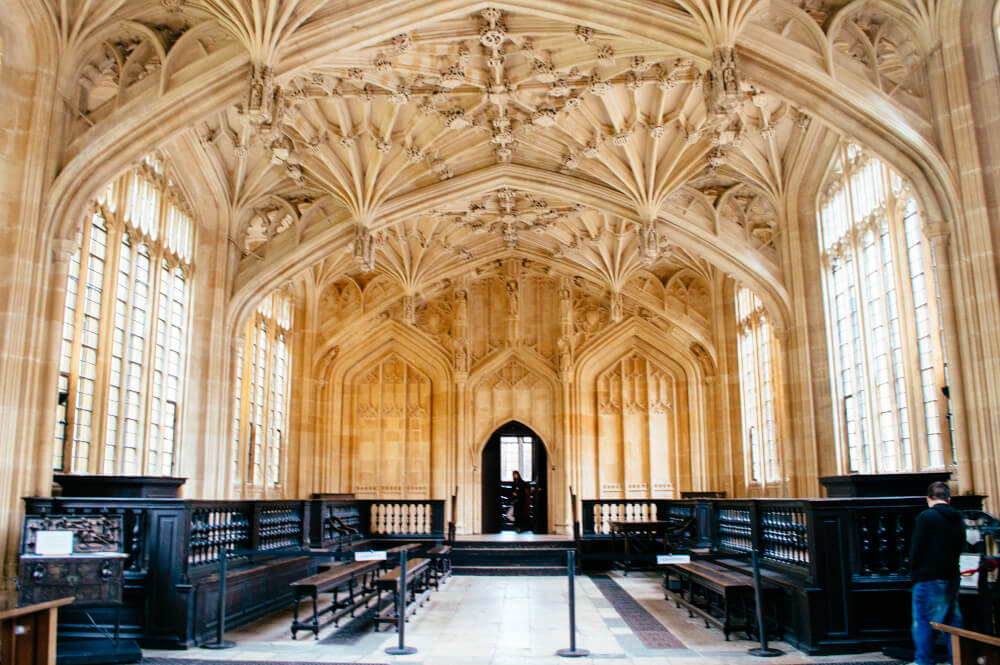 Where Malfoy Gets Turned into a Ferret
Real-Life Location in England: New College, Oxford
One of the best moments of the Harry Potter franchise has got to be when Professor Moody turned Draco Malfoy into a ferret, flew him around and even put him down Crabbe's pants!
If you ever wondered where that excellent scene was filmed, it was at the New College in Oxford. This is where you see Harry walking past the students wearing 'Potter Stinks badges' after his name was spat out by the Goblet of Fire and Malfoy taunts him while sitting in a giant tree.
You can visit New College for £4-£5 between 10.30am-5pm from Easter to October, and between 2pm-4pm from October to Easter.
Other Harry Potter Filming Sites in England
A Harry Potter England tour would not be complete unless we mention the other amazing Harry Potter filming locations you can visit in England.
Besides London and Oxford, here are some more Harry Potter locations in England you shouldn't miss:
4 Privet Drive
Real-Life Location in England: 12 Picket Post Cl, Winksfield Row, Bracknell
For the majority of the Harry Potter movies, a set was built for 4 Privet Drive (which you can visit at the Warner Brothers Studio Tour).
That being said, in the very first Harry Potter movie (presumably when the budget was lower), they instead used the house on 12 Picket Close in Bracknell in place of the fictitious Little Whinging residence of Mr and Mrs Dursley.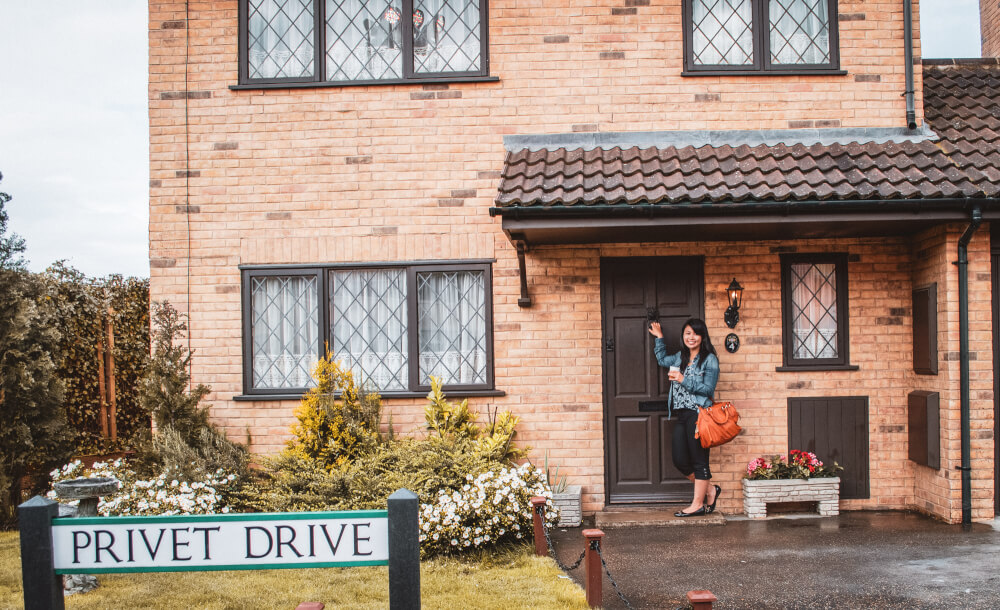 Hogsmeade Station
Real-Life Location in England: Goathland Station
If you've dreamed of seeing the Harry Potter train station in real life, then head over to Goathland Station.
This is where they filmed two of the most epic scenes from the first film – all the students getting off the Hogwarts Express for THE FIRST TIME at the beginning and of course, the end scene of Philosopher's Stone when Hagrid is waving goodbye.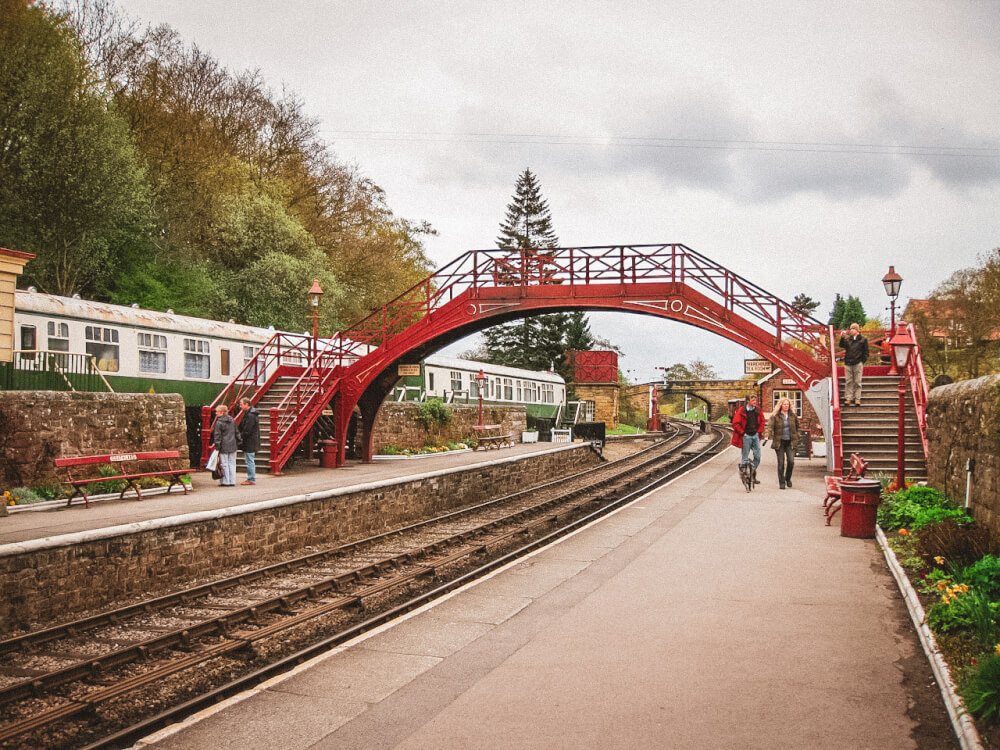 Hogwarts
Real-Life Locations in England: Gloucester Cathedral, Alnwick Castle, Durham Cathedral and Lacock Abbey
Ok, so quite a lot of places in England were used to film shots for the interior and exterior of Hogwarts itself.
Early in the series, many interior shots for Hogwarts were filmed at Gloucester Cathedral.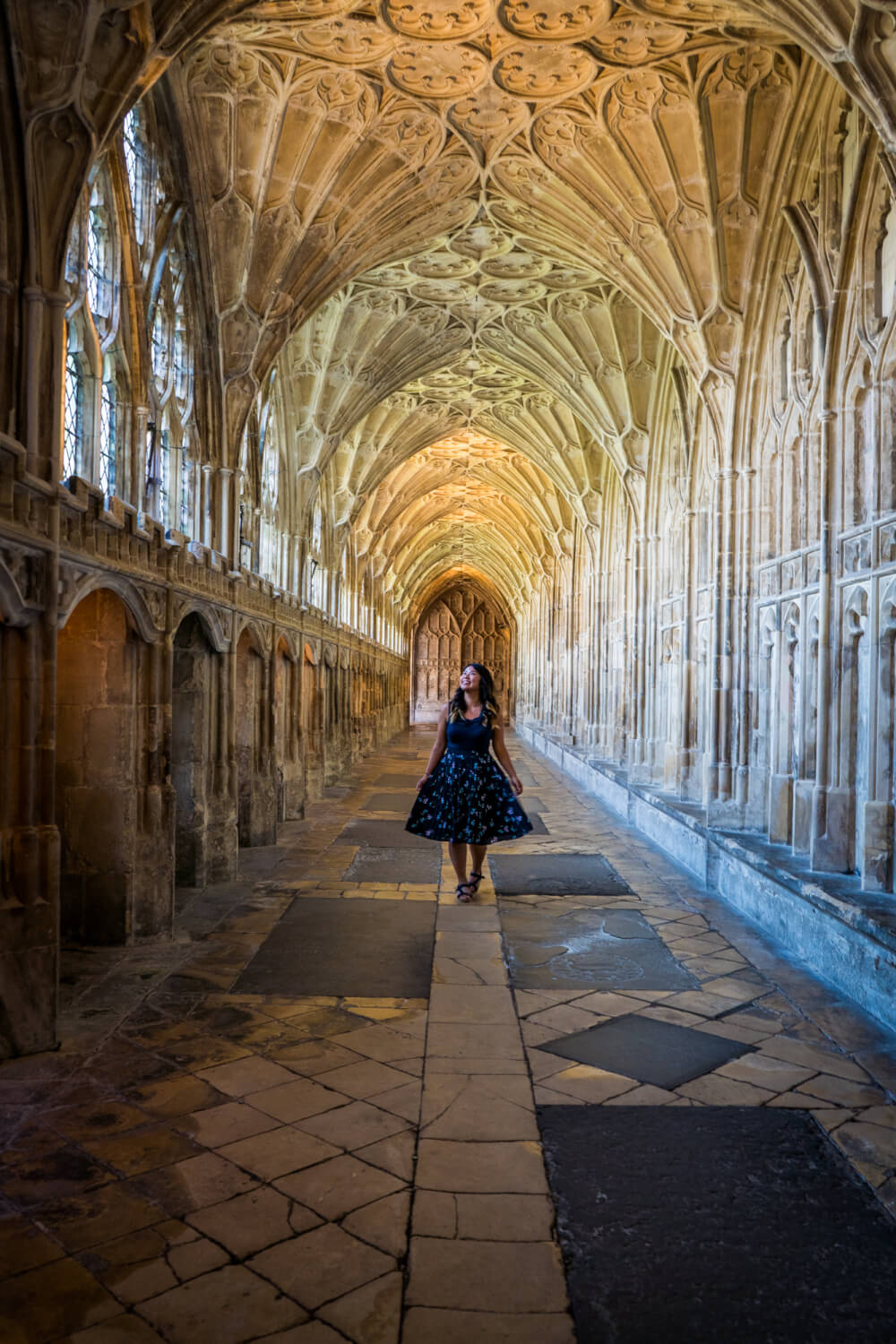 Most notably, during the troll scenes in Philosopher's Stone, when Harry and Ron break off to look for Hermione, and in Chamber of Secrets when the bloody words first appear and they find Filch's petrified cat.
Durham Cathedral is where you'll find Professor McGonagall's Transfiguration classroom, which was filmed in the cathedral's Chapter House.
It was also used for several Hogwarts 'quad' scenes, like when Harry lets Hedwig go in the snow during Philosopher's Stone, and that scene in Chamber of Secrets when Ron's slug-belching spell backfires on him.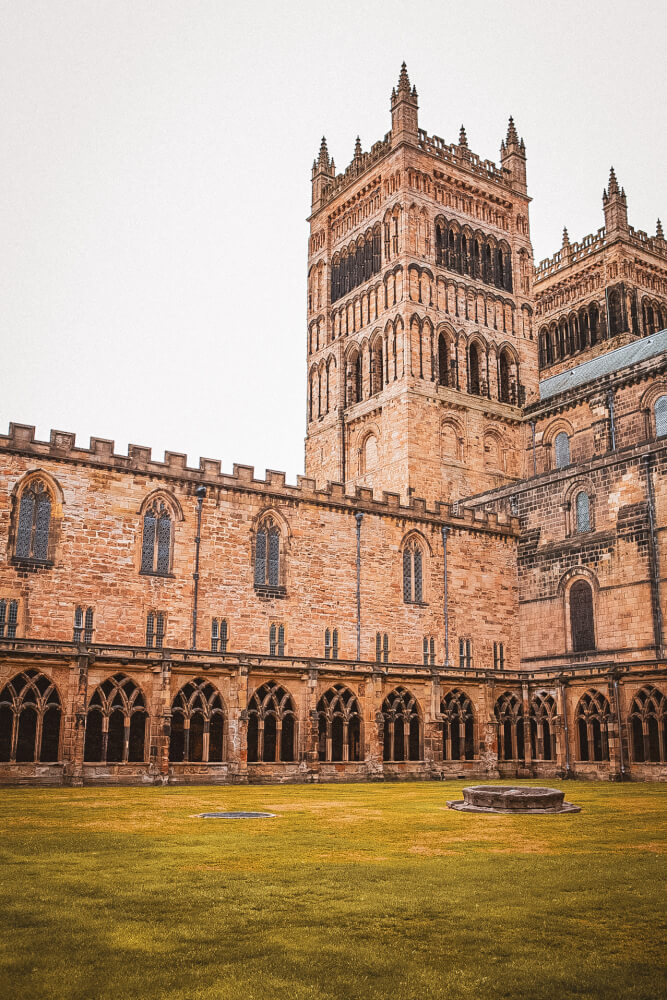 If you're looking to see where many exterior shots of Hogwarts were filmed, head over to Alnwick Castle, which is doable as a day trip from Edinburgh.
A LOT of outdoor Hogwarts scenes were filmed here, like that scene in the first film when Madam Hooch is teaching the first-years how to fly on broomsticks, and also when Oliver Wood teaches Harry how to play Quidditch.
Many of the shots that involve the students walking around outside Hogwarts like when they're walking to Hagrid's Hut or detention in the Forbidden Fores, were also filmed at Alnwick Castle.
They hold regular fun events at the castle through the year, including broomstick training!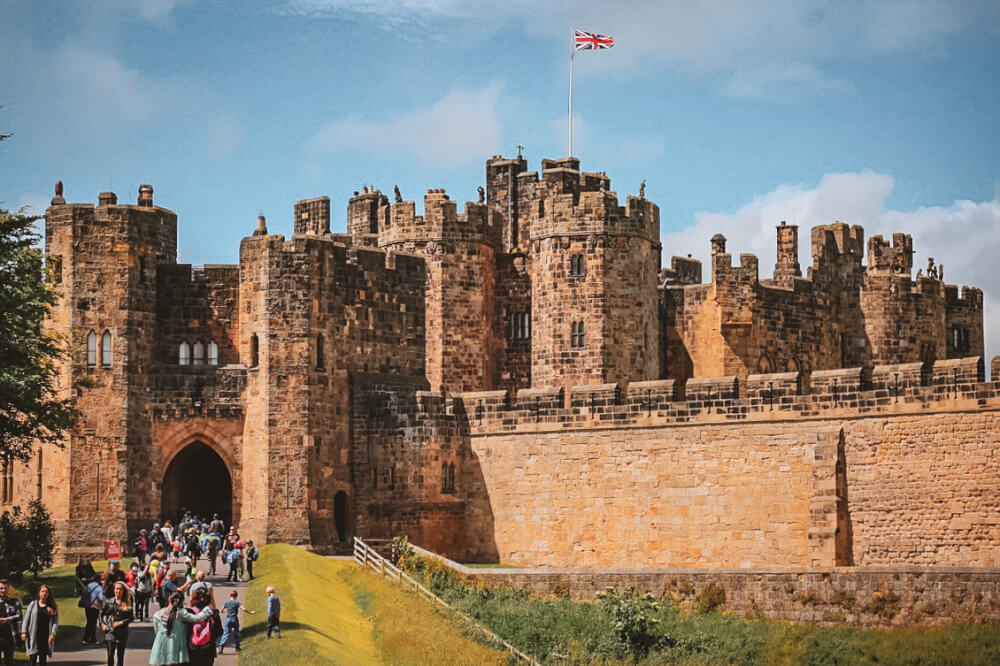 The adorable town of Lacock was used for filming in quite a few of the Harry Potter films, and Lacock Abbey was used for many interior scenes of Hogwarts during the first two films.
You'll find filming locations like Snape's Potions classroom, Professor Quirrell's classroom, the Hogwarts Study Hall, a few different corridors, and the room where Harry finds the Mirror of Erised.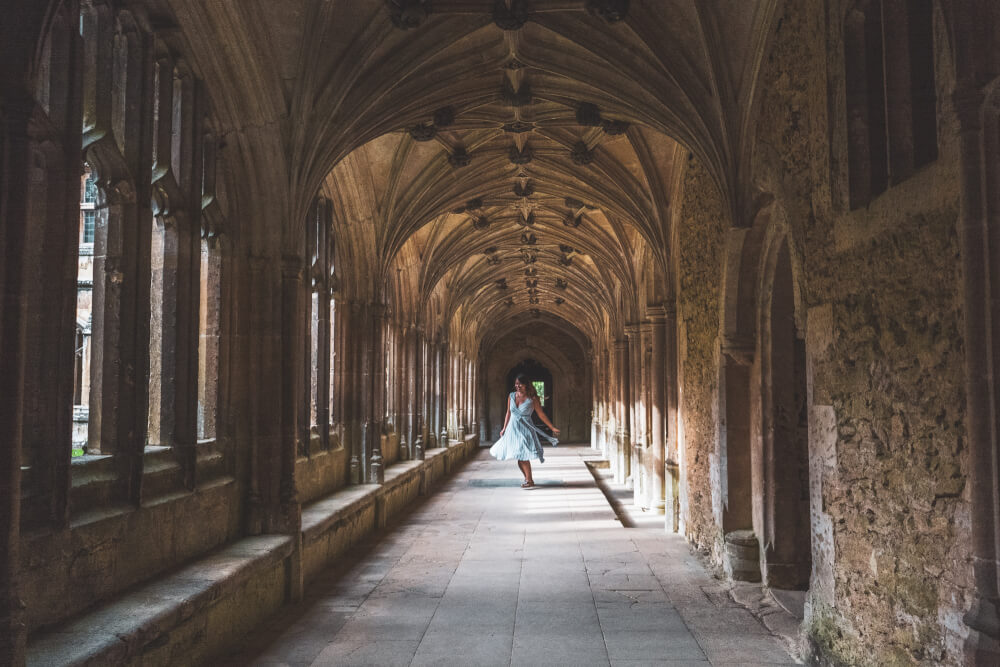 Horace Slughorn's Hideaway in Budleigh Babberton
Real-Life Location in England: Lacock
In Half-Blood Prince, when Dumbledore meets Harry at the station, he brings him to where Horace Slughorn is hiding out in the charming village of Budleigh Babberton, which was filmed in the town of Lacock.
You can even find it on Google Maps as "Horace Slughorn's Hideaway"!
The Forbidden Forest
Real-Life Location in England: Black Park, Buckinghamshire
Most of the Forbidden Forest scenes in the movies were filmed on a specially built set, except for the first film because it was more affordable to just film on location.
Black Park in Buckinghamshire was chosen to do the honours, and it's very pretty park to visit for a wander around. Unfortunately you probably won't see any unicorns or centaurs, but fortunately, you won't see any giant talking spiders either!
Black Park was later used in Goblet of Fire when Hagrid brings Harry to see the dragons before the first Triwizard Challenge and promptly forgets about him to flirt with Madame Maxime!
The Lake Besides Hogwarts
Real-Life Location in England: Virginia Water Lake
There were a few different real-life lakes used for filming the Great Lake at Hogwarts, one of which was Virginia Water Lake.
You might recognize it from Prisoner of Azkaban when Harry flies over it on Buckbeak, then later finally casts a corporeal Patronus at the dementors. It's also seen during the second Triwizard Cup challenge in Goblet of Fire, and for a few other scenes in that film.
The Burrow
Real-Life Location in England: Chesil Beach, Dorset
So, obviously, the crazy crooked building of the Burrow was created using CGI and the interior scenes were filmed on set, but the backdrop for the Burrow's location was filmed by a march near Chesil Beach in Dorset.
Apparently it seemed remote and flat enough to showcase the impossible structure of the Weasley's home.
The Forest Near the Burrow
Real-Life Location in England: Ashridge Estate, Hertfordshire
In Goblet of Fire, Harry again stays with the Weasleys at the burrow before they head off to the Quidditch World Cup, which requires an early morning walk through the forest to find the portkey.
These scenes, including our very first glimpse of Cedric Diggory, were filmed on Ashridge Estate.
Incidentally, this forest is an incredible place to visit during autumn to see the leaves changing colour and perhaps glimpse the resident deer!
The Campsite for the Quidditch World Cup
Real-Life Location in England: The Seven Sisters Cliffs, Sussex
After they all grab onto the manky old boot, the gang (plus Cedric and his dad) land on the ground with the Seven Sisters Cliffs clearly in the background.
Of course, they all turn their backs on the beautiful real-life scenery in order to rush off to the real excitement, the Quidditch World Cup!
Apparently, the specific spot where they land is a field near the Coastguard Cottages in Cuckmere Haven.
Flashback Hogwarts
Real-Life Location in England: Blenheim Palace, Oxfordshire
In Order of the Phoenix, we see the flashback scene where Snape's worst memory seems to confirm that James Potter was actually a bit of a bullying toe-rag.
The scene where he and Sirius hold Snap upside down beside a tree was filmed at the beautiful Blenheim Palace.
This palace is also famous for being the birthplace of Winston Churchill, so definitely worth a visit.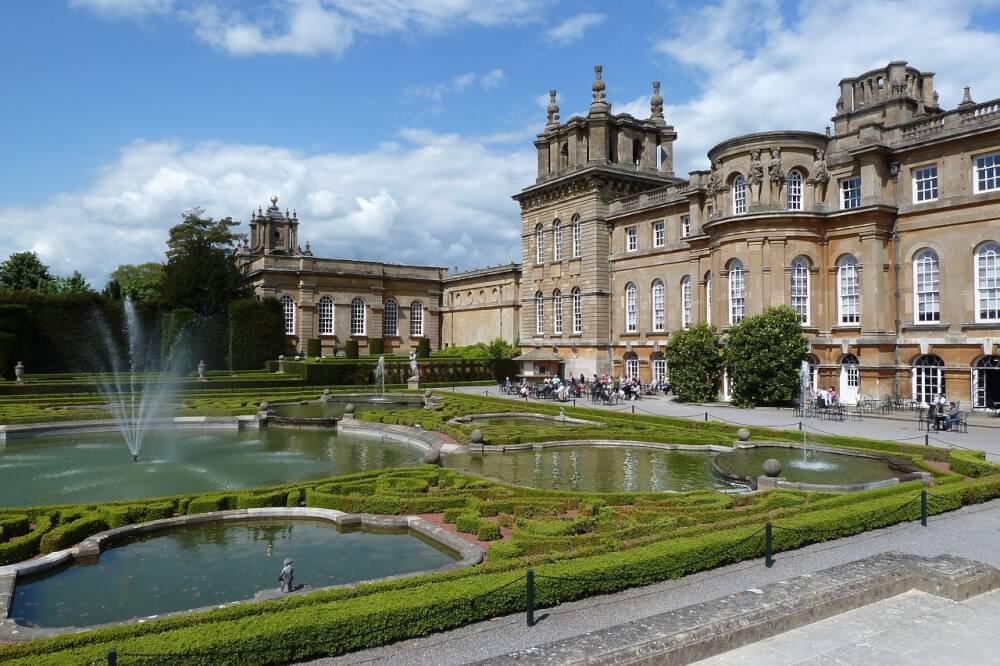 Malfoy Manor
Real-Life Location in England: Hardwick Hall
If you're secretly a Draco fangirl you can get your fix by visiting his fictional home – Hardwick Hall!
Scenes at Malfoy Manor were filmed here, although some CGI was added to make the manor look a bit more spooky and spiky.
The hall is owned by the National Trust so you can visit and even explore the interior. There aren't any albino peacocks wandering around, but we can't have everything.
Godric's Hollow
Real-Life Location in England: Lavenham
Godric's Hollow, the birthplace of both Harry Potter and Dumbledore, as well as Godric Gryffindor! Scenes in Godric's Hollow were filmed in the adorable village of Lavenham in Suffolk.
While none of the stars actually filmed here (they were added into shots using CGI), it's still worth visiting to see the adorably crooked half-timbered Tudor style buildings and, of course, the house Harry lived in with his parents before Voldemort came along.