*FYI - this post may affiliate links, which means we earn a commission (at no extra cost to you) if you purchase from them. Also, as an Amazon Associate I earn from qualifying purchases. For the full scoop on what this means, feel free to check out our Privacy Policy and Disclosure.
---
Star Wars: Episode VII – The Force Awakens was the first film to "re-awaken" the Star Wars franchise in 10 years. Hardcore geeks will want to know every single coordinate, specific scene locations, and exact studios that The Force Awakens was filmed in, so we've gotcha covered!
From the sprawling desert of Abu Dhabi to an active volcano in Iceland, the cast and crew of The Force Awakens were in for a real treat upon taking on this large-scale project. Read on for our full overview of Force Awakens locations!
Save this post for later on Pinterest: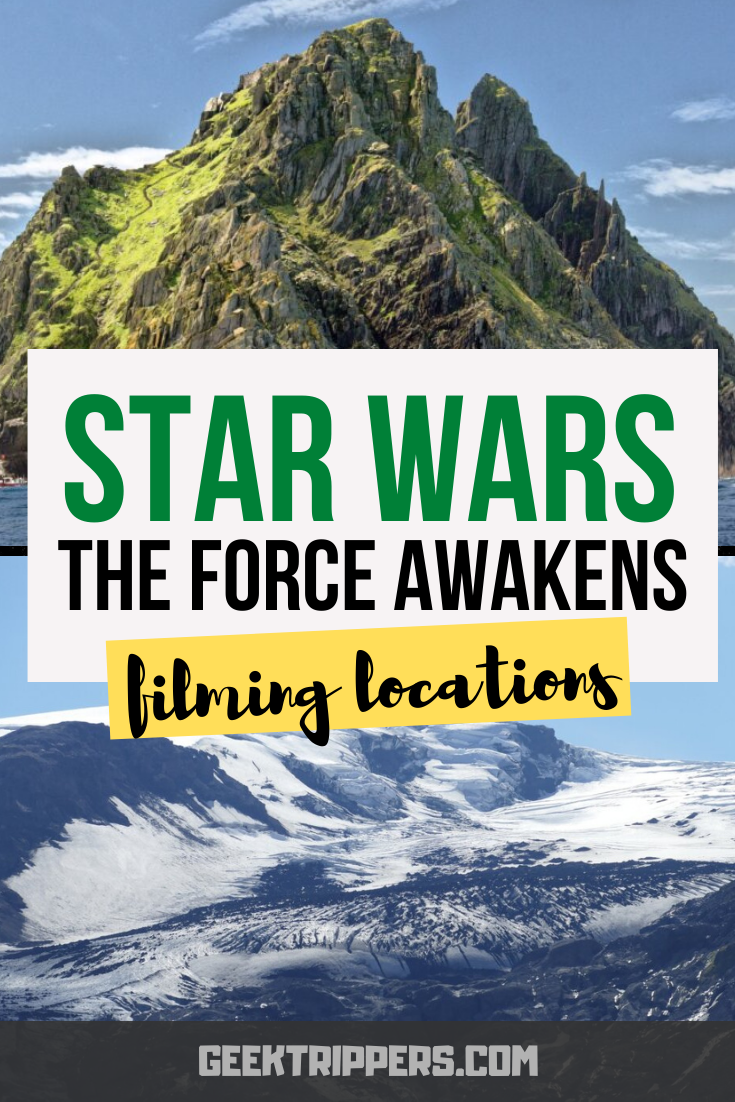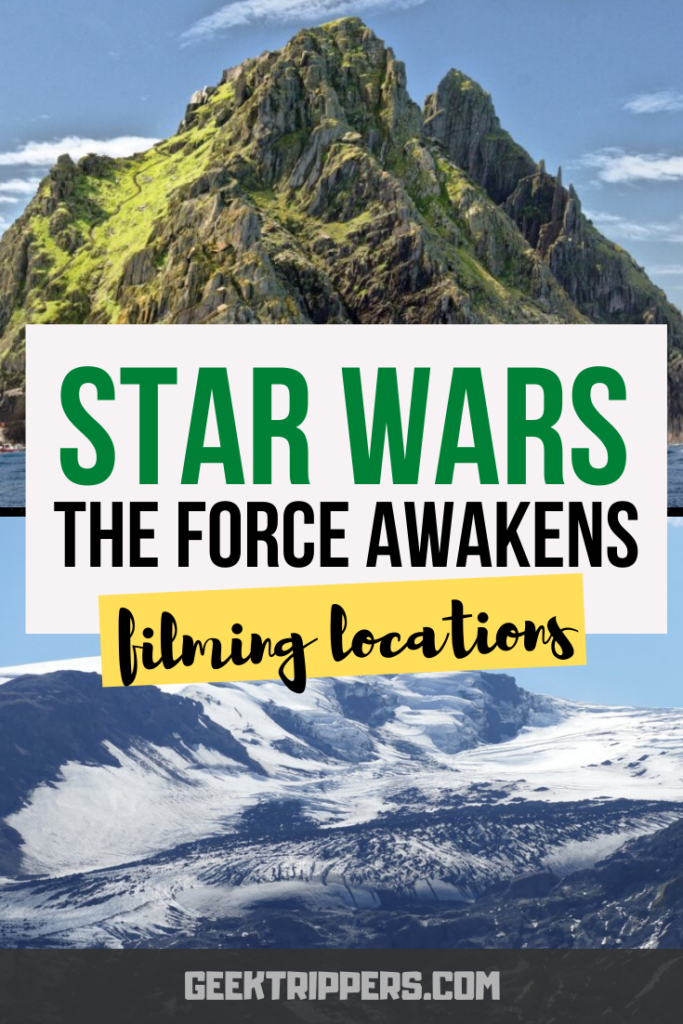 Where was The Force Awakens filmed? A General Overview
The Force Awakens was filmed in a variety of locations that the prequels and original trilogy hadn't utilized before.
While pre and post-production took place in their usual studios in England, cast and crew also filmed in exotic locations such as Abu Dhabi, Ireland, and possibly some reshoots in California.
Fun fact: You may already know that Finn's Stormtrooper name, FN-2187, refers to Leia's cell in A New Hope. However, did you know that it also references the short film 21-87, which contains a reference to a "Force" that inspired Lucas' conception of the Force in the first place (source: IMDB)?
Filming began in 2014 in Abu Dhabi and Iceland.
The Force Awakens had a budget of $245 million, which was the highest of any Star Wars film upon release (source: IMDB). Yowza!
Although this is the second Star Wars film to be released in IMAX, it's actually the first to have IMAX cameras being used throughout actual filming.
Panavision even provided two custom black Millennium XL2 cameras specifically for the film's production, and they were suitably nicknamed the Death Star and Millennium Falcon (source: IMDB)!
Many cinemas in Asia (Thailand, South Korea, Singapore) released the film in 4DX as well. We're talking 3D with insane practical effects like moving seats, strobe lights, fog, and scents, which was another cool "first" for the franchise.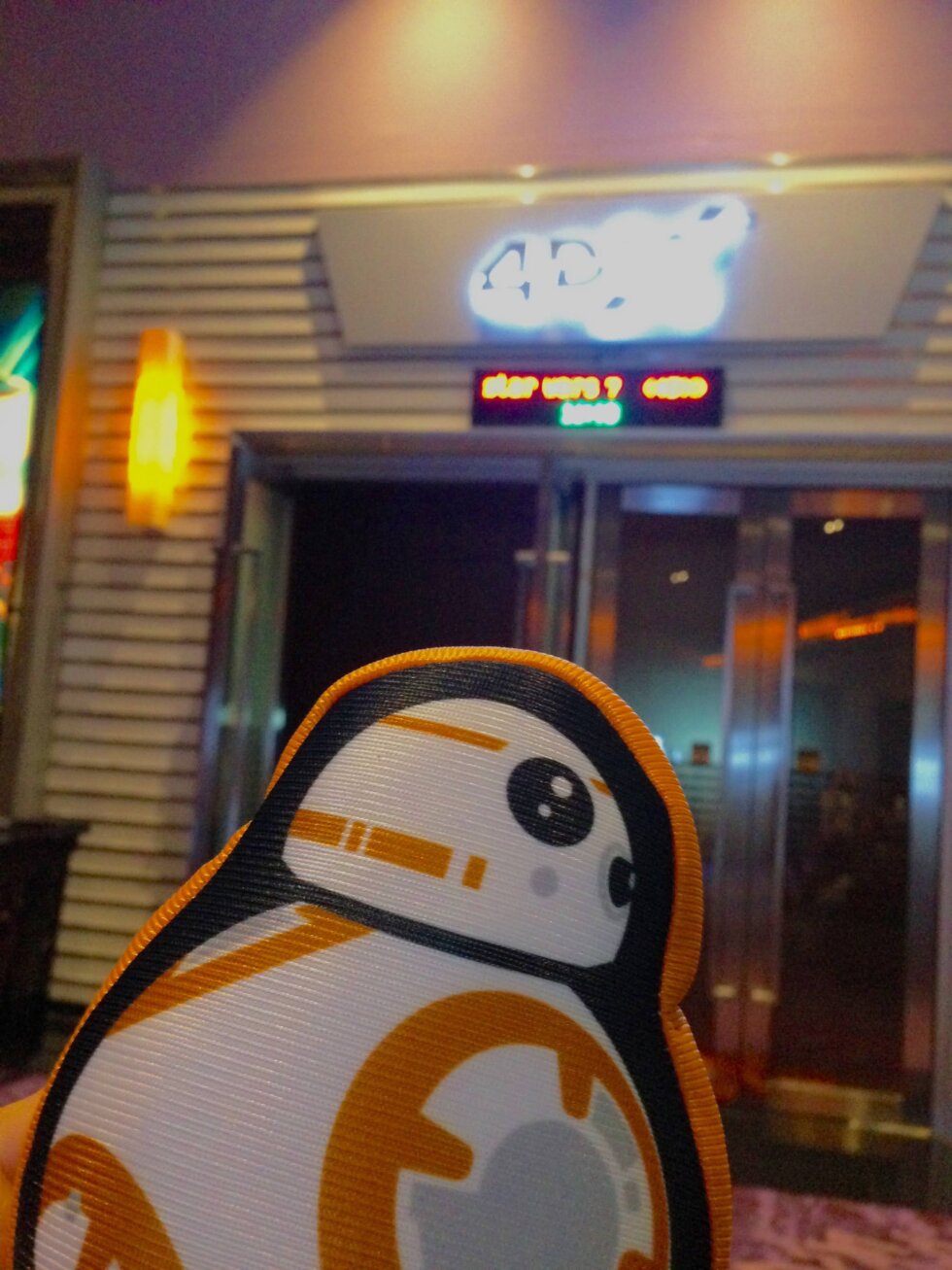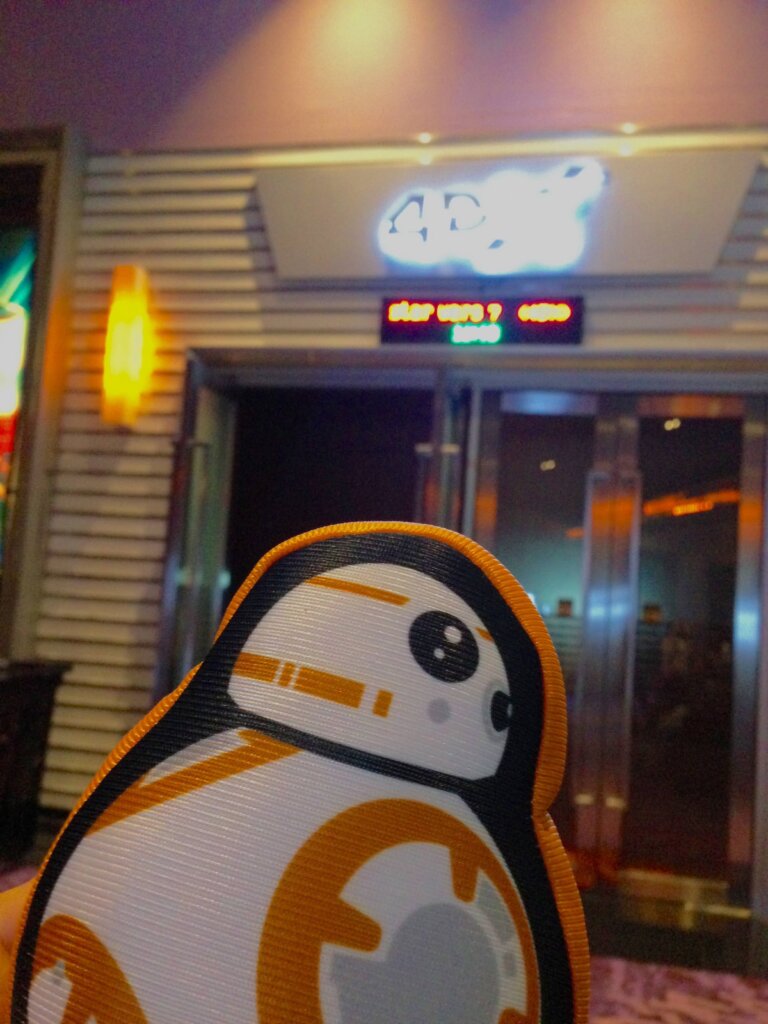 Did you know? There were several famous cameos in this film, as per usual Star Wars expectations! Daniel Craig, Simon Pegg, Karl Urban, and Mark Stanley were all confirmed as minor roles in The Force Awakens. Here's a tweet that shows two of the actors on set in the Falcon, and check out this Vanity Fair article if you want the full list of cameos.
Now, have your lightsabers and blasters at the ready as we trek forward to the full list of The Force Awakens filming locations!
The Force Awakens Filming Locations – A Full List!
From Iceland to Abu Dhabi, the production crew of The Force Awakens sure got in some frequent flyer miles while working on this film. Below, we detail specific locations categorized by country.
Ireland
The Force Awakens was the first Star Wars film to use the picturesque green landscapes of Ireland for filming purposes. Come along as we show you specifically where the cast and crew went:
Skellig Michael
Skellig Michael is the defining film location of The Force Awakens. It's a rock island in the middle of the Atlantic, for crying out loud!
It doesn't get cooler than that, and Mark Hamill even said it was "other worldly" to film here.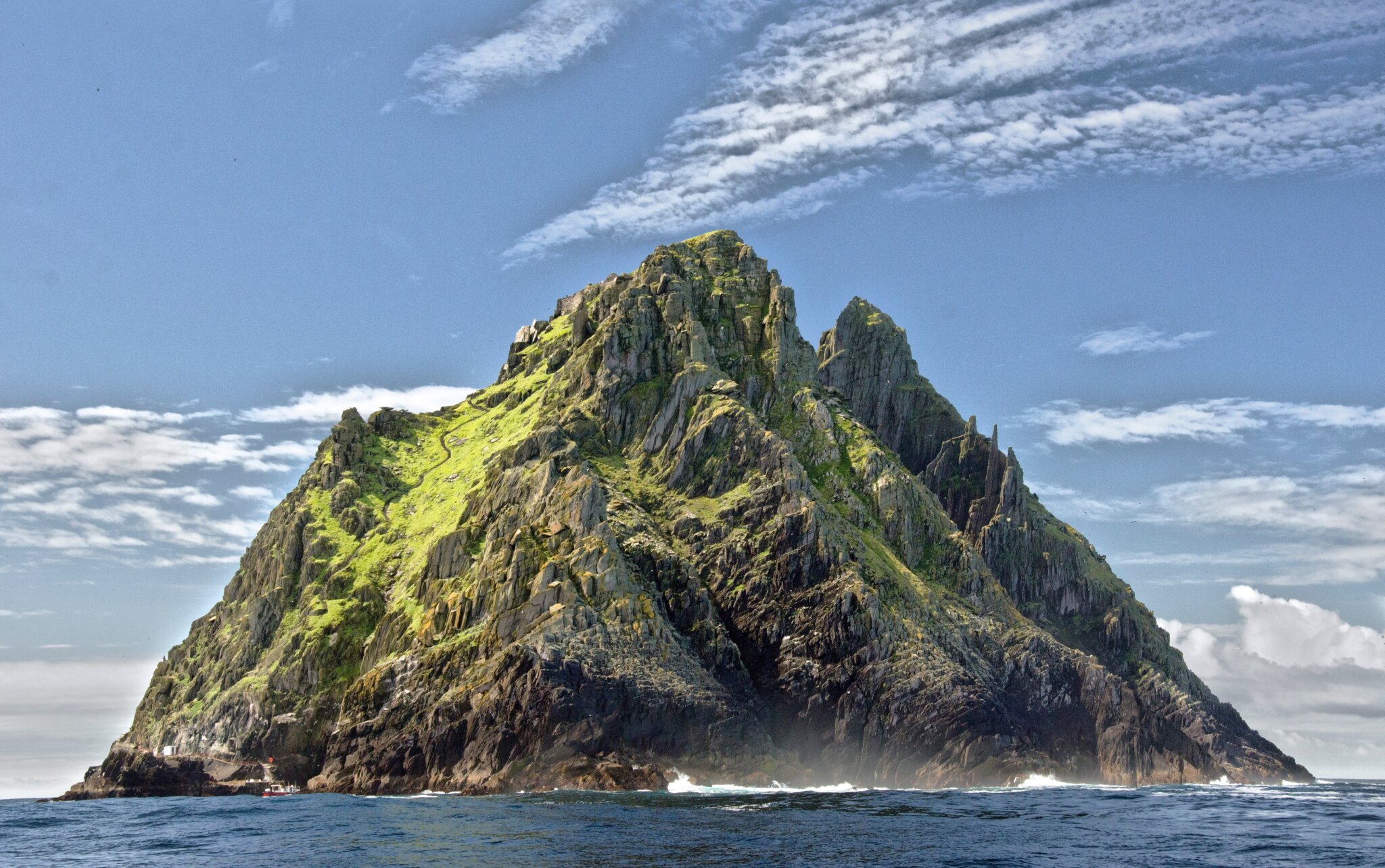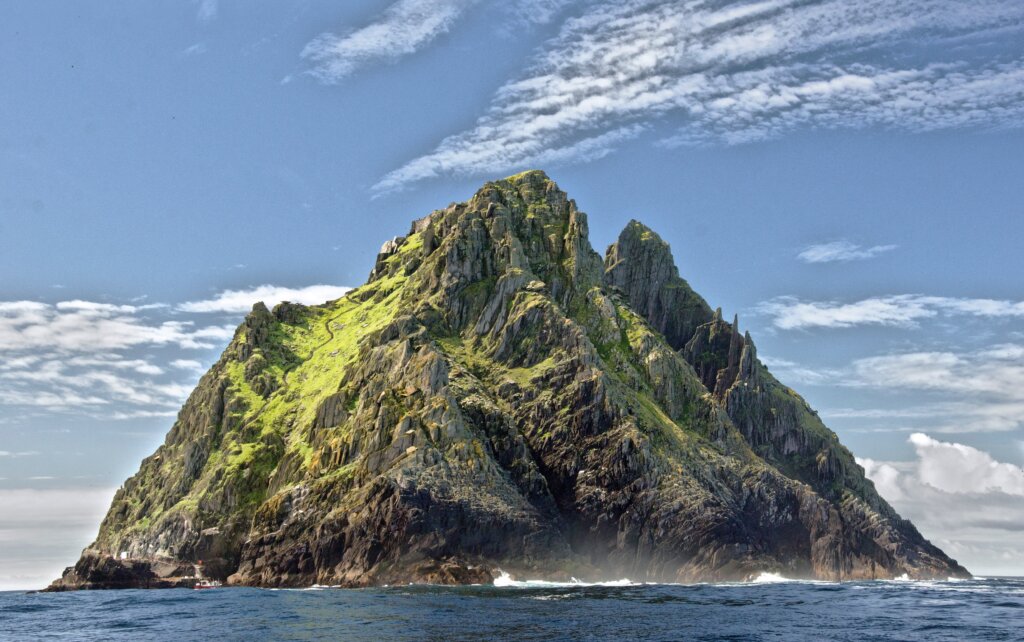 This is actually a historical monastery and UNESCO World Heritage Site with lots of jagged rock formations, beehive-shaped huts, and a creepy, cool cemetery to top it all off. Just eight miles from the shore of County Kerry, it was supposedly formed in the mid-7th century (source: Atlas Obscura).
Fun fact: General Hux's uniform was modeled after the ones worn by Nazis, mixed with some naval influences (source: IMDB). As it is, many fans continue to discuss the parallels between the First Order and the Nazi regime on Reddit.
Any of the few monks who lived here could only access the terrain by climbing 600 steep stairs, proving it to be an ideal isolating hideaway meant for Luke. See, Luke was social distancing before it was a thing!
However, those precarious stairs meant the poor crew also had to carry all the heavy equipment up and down when filming. No special treatments for Jedi and their Padawans!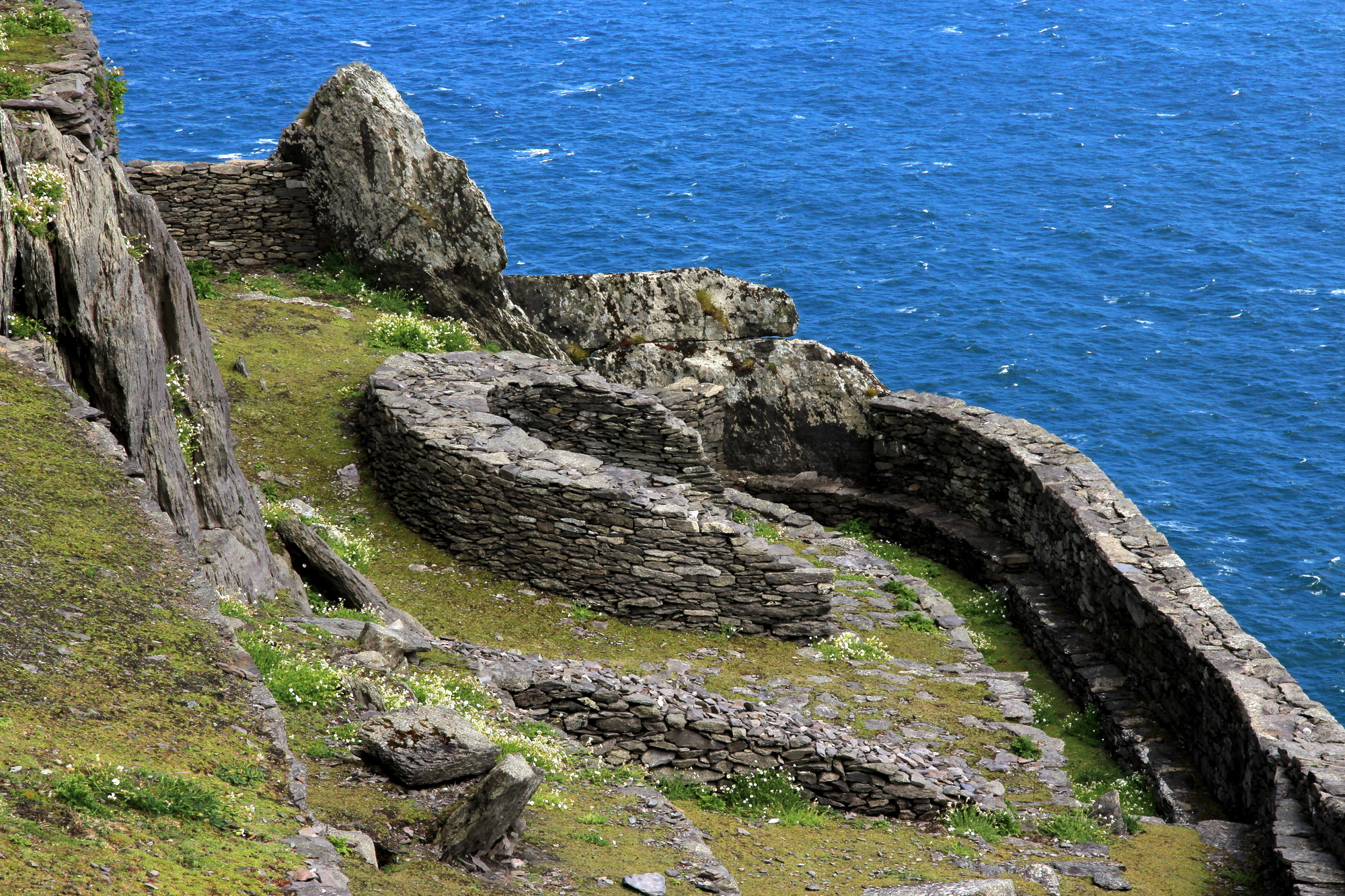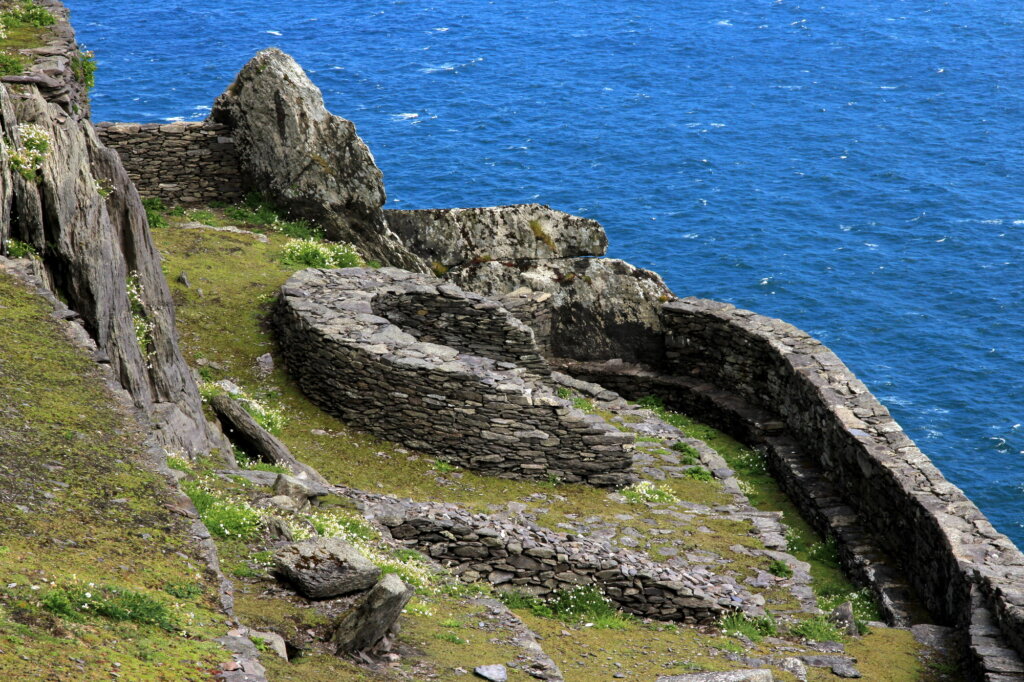 Production occurred at Skellig Michael for a reported 4-7 days in September 2015 (source: IMDB). Check out this tweet for a photo of the filming from the iconic last scene.
Geek alert! J.J. Abrams proves he's just like us in this tweet, where he's wearing a Star Trek jacket on location in Ireland. It's always good to be proud of your past accomplishments!
While Lonely Planet cites that Skellig Michael is closed to visitors until 2021 due to the pandemic, you can still enjoy virtual footage and pretend that you're there!
Check out this fan's tweet showing a picture that fits perfectly into the real landscape, as well as video footage of this iconic site:
For more information on Skellig Michael, watch this video from Discover Ireland:
Abu Dhabi
The Force Awakens was also the first time that Star Wars was brought to Abu Dhabi, UAE. Gear up as we show you which particular locations were used below:
Rub' al Khali Desert
On May 16, 2014, the Force Awakens crew allegedly began filming in Abu Dhabi, as evidenced by this tweet.
And just as Tunisia was Tatooine in past Star Wars films, Abu Dhabi served as Jakku in The Force Awakens.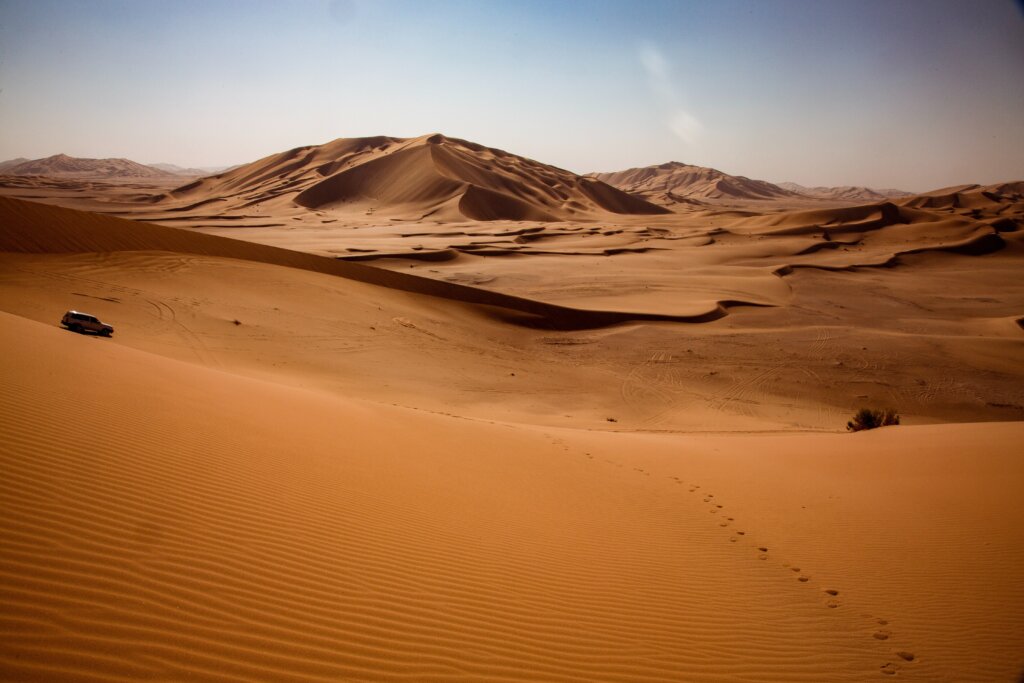 J.J. Abrams said, "Filming in Abu Dhabi was an incredible thing. Star Wars is a Western and a fairytale… shooting in Abu Dhabi was just that!" (source: Visit Abu Dhabi)
Fun fact: In 2013, Conan O'Brien requested for J.J. Abrams to work the line "Jub jub" into The Force Awakens. Abrams agreed, and the line "Jub jub" is indeed in the film (with fans speculating the actual scene here on Reddit). Watch the supposed "jub jub" scene here (source: IMDB).
Rub' al Khali Desert, a.k.a. the Empty Quarter, is like a billowing sea of sand that never ends (more like 250,000 square miles, to be exact)! In fact, it's the world's largest uninterrupted sand mass.
It's part of the larger Arabian Desert and has sand dunes, gypsum plains, and salt flats throughout its surreal terrain (source: Britannica).
As beautiful as it was, Rub al' Khali was outrageously hot during filming (hello, desert weather!).
Daisy Ridley mentioned in a behind-the-scenes feature that she could feel the sand burning through her shoes, and John Boyega said it was a combination of sweat, ash, and ice cubes!
Fun fact: Daisy Ridley was frequently caught singing on set, much to the amusement of others. She even lost a bet to J.J. Abrams that she couldn't go a day without singing!
The desert is one of the driest regions in the world, virtually uninhabited, and is largely unexplored.
However, some lucky fans have made the pilgrimage out here, especially since it's known for incredible outdoor camping.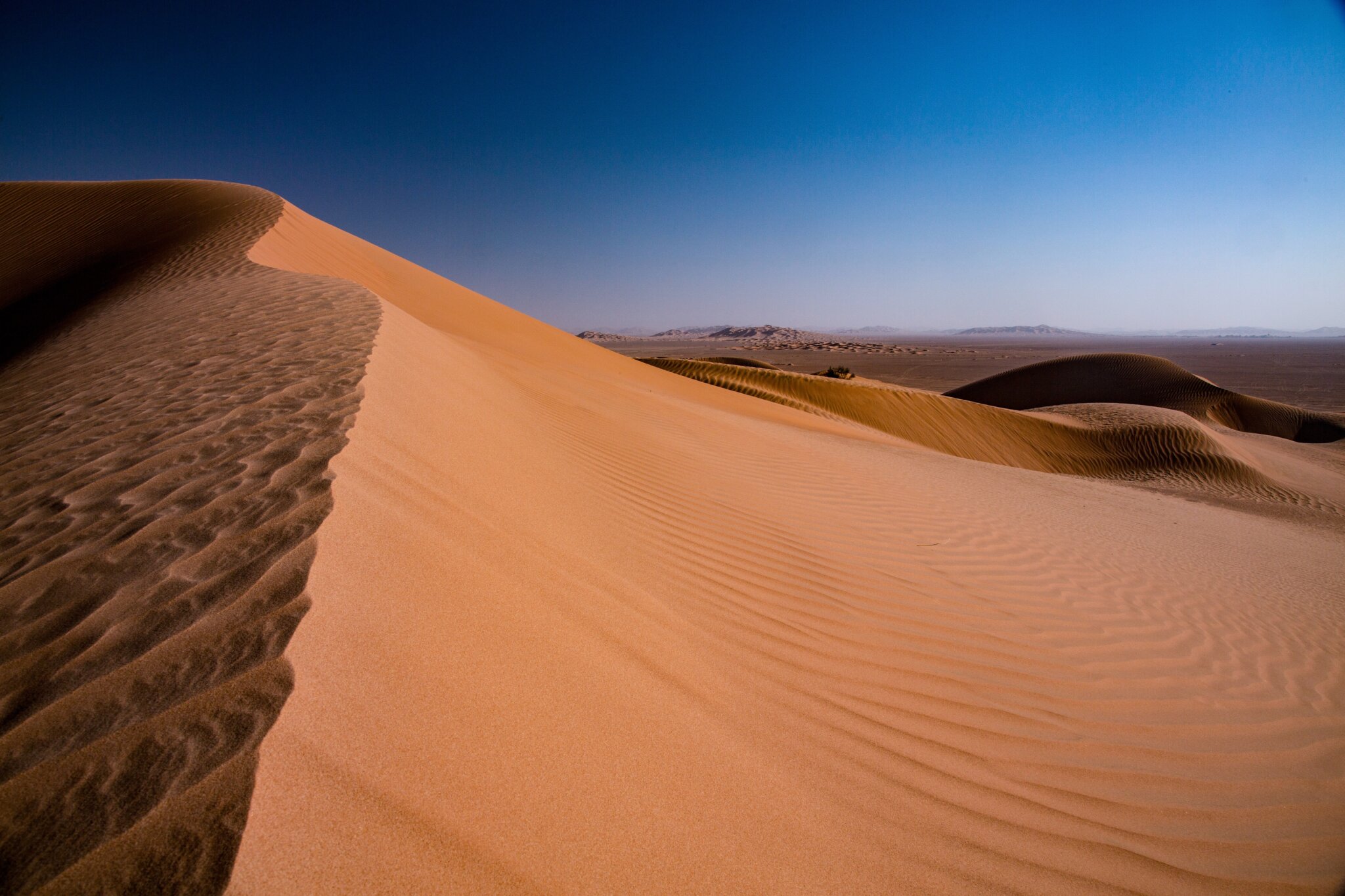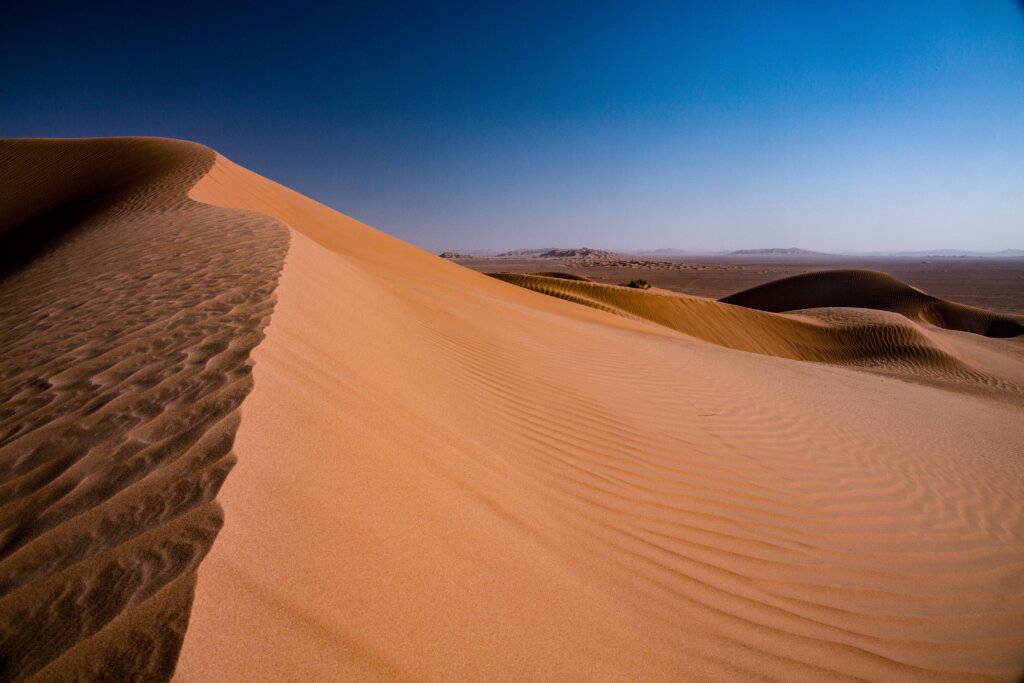 As depicted in Secrets of the Force Awakens: A Cinematic Journey, all of the explosions seen in the film were shot on location in the desert itself.
Of course, many scenes were edited in post-production, but J.J. Abrams believed in the realism of filming in an actual location, as opposed to pure CGI.
Going along with this, even Rey's rising bread was created practically without the aid of any VFX!
According to special effects supervisor Chris Corbould, his team spent several months getting the effect just right. They ended up using a suction pump to remove the liquid and an air pump to inflate the bread.
Talk about dedication (source: IMDB)!
Check out some behind-the-scenes tweets of filming in Abu Dhabi here, here, here, here, and here (source: Star Wars Holocron).
Keep your eyes peeled for Podracers from The Phantom Menace in the background of some of the Jakku scenes as well (source: IMDB)!
The Force is clearly strong with Abu Dhabi, as evidenced in this tweet. Liwa Desert (another name for Rub al' Khali Desert) was even referenced when Rey mentions Liwa Outpost (source: IMDB).
Did you know? It took crew two full weeks to develop the concept, moves, and personality of BB-8 in an empty studio… all before filming even began! For some behind-the-scenes photos, check out this tweet and read a highly detailed article from the official Star Wars blog here.
Iceland
Iceland made its debut in the Star Wars franchise when J.J. Abrams opted to film the battle of Starkiller base here. Read on for the specific location!
Eyjafjallajökull
Eyjafjallajökull (try say that ten times fast!) was the location for The Force Awakens' climactic battle between Rey and Kylo Ren on Starkiller base.
Check out some behind-the-scenes GIFs from tweets here and here.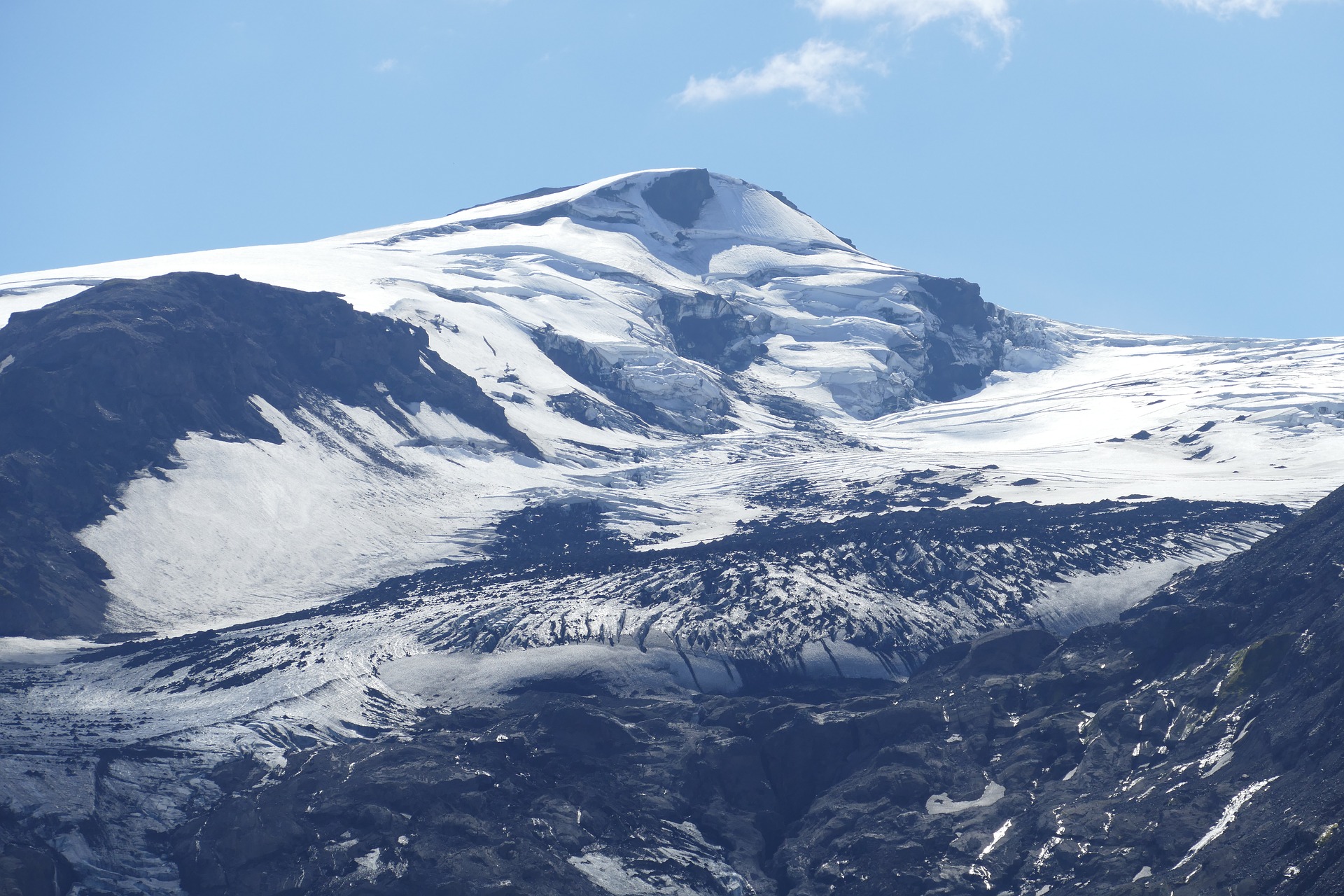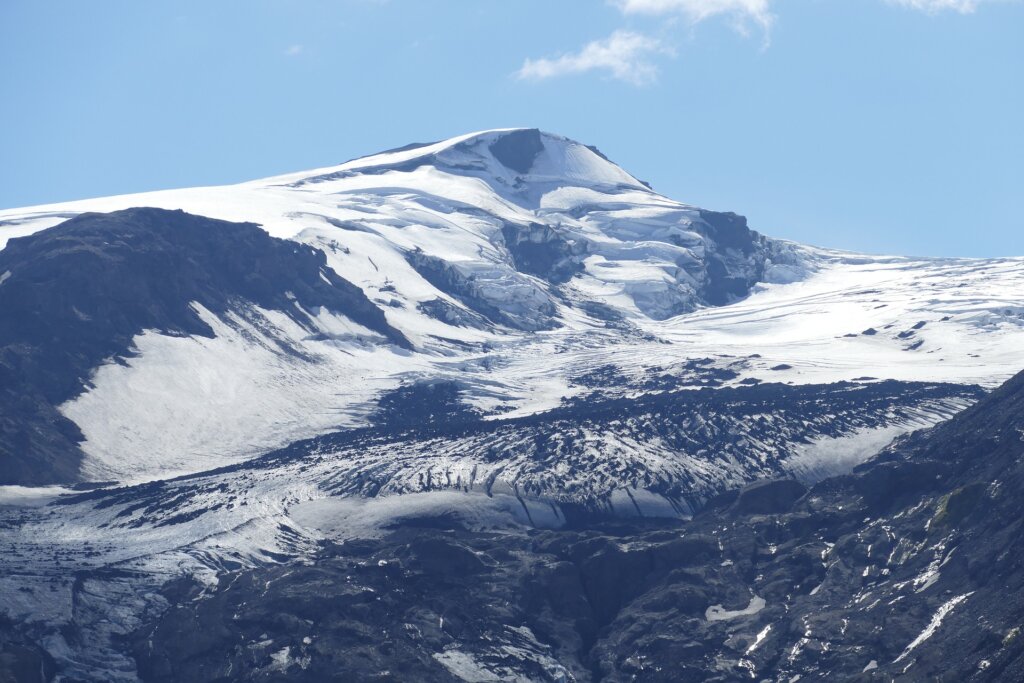 Also, when the Falcon first arrives on the icy surface of Starkiller base, the panoramic shots are all of Eyjafjallajökull.
Check out Hey Iceland's article for screencaps of the exact scenes we're referring to.
This famous volcano is deemed safe for tourists, and there's even a visitor's center in the town of Hvolsvöllur.
For more information on visiting, check out Guide to Iceland's article here.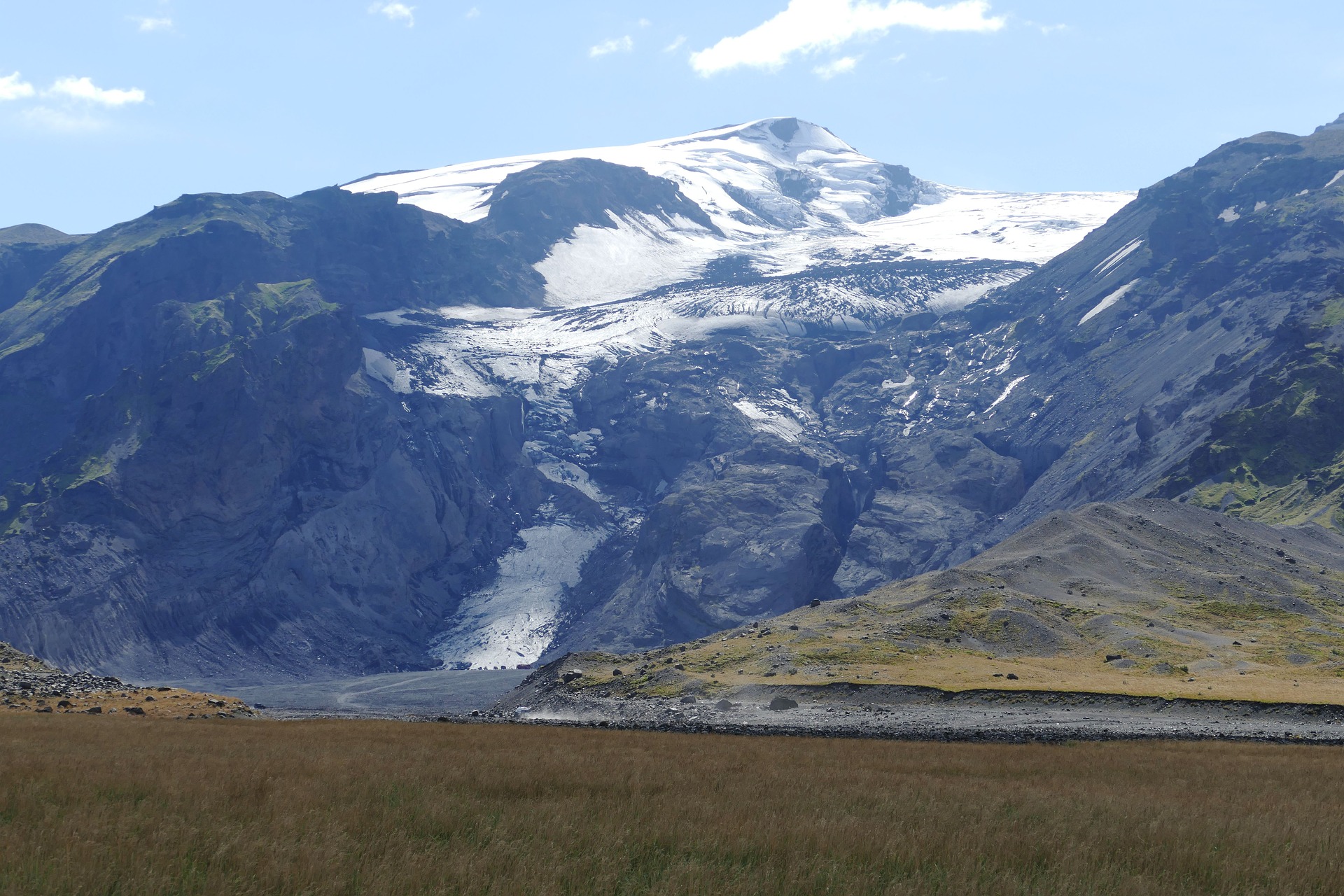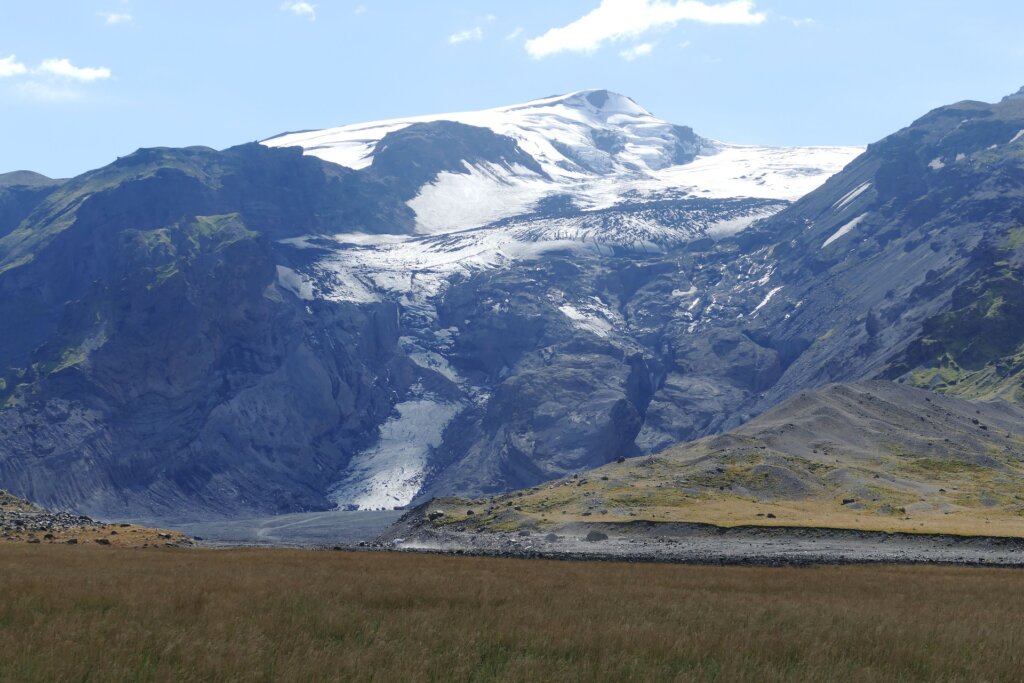 Fun fact: When Finn and Rey ask Han if he is THE Han Solo, he replies, "I used to be." This is a common reply that Harrison Ford himself uses when fans ask if he is, indeed, Harrison Ford (source: IMDB)!
Between April and September, you can hike to the 1,651-meter high summit.
However, you might want to give it a second thought – this is the same location as the infamous Icelandic volcano eruption in 2010.
Svínafellsjökull, Skaftafell Nature Reserve
Svínafellsjökull, also known as "the Hollywood glacier," was also reported as a filming location for The Force Awakens by several Icelandic sites.
However, there aren't many photos to prove this, especially since the majority of the icy scenes were filmed in Eyjafjallajökull, as discussed above.
Still, perhaps we can imagine Stormtroopers and the Resistance in battle atop this famous glacier?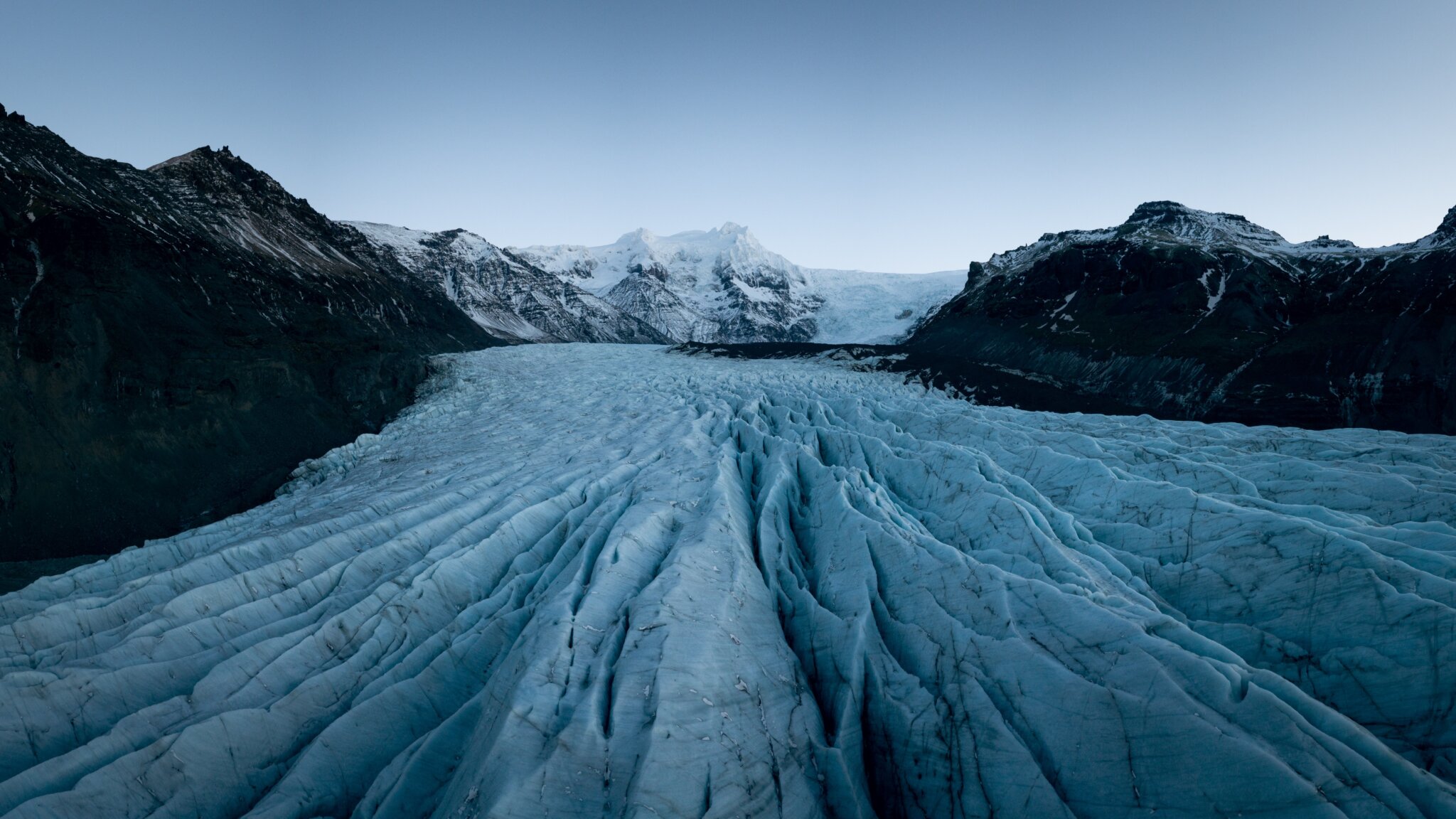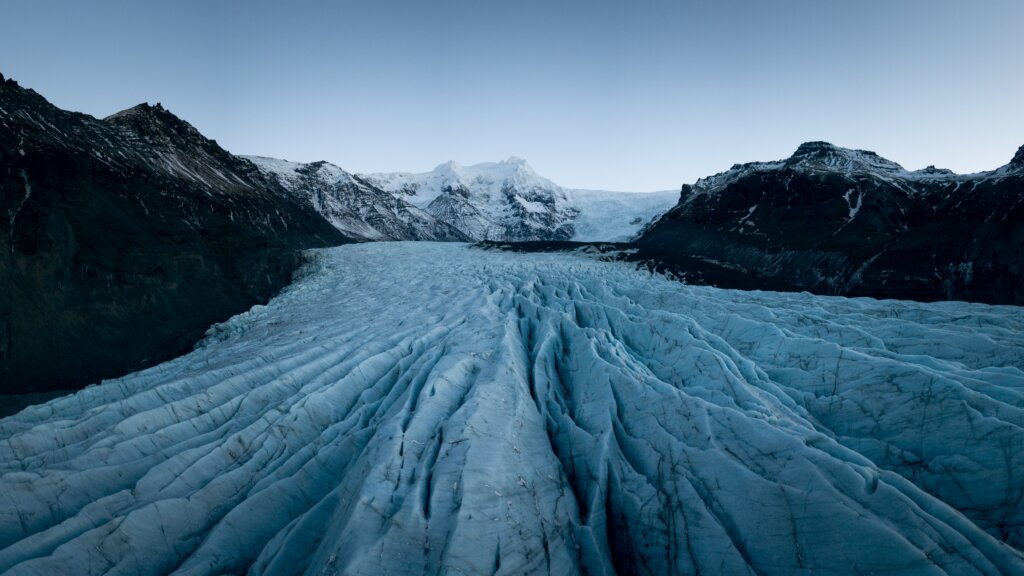 Did you know? In 2015, Reykjavík City Council named a street in the district of Höfði after Darth Vader! The street name is Svarthöfði, or Black-head, which translates to the Icelandic name for Vader. Iceland's former mayor, Jón Gnarr, even dressed up as Obi-Wan once (source: Iceland Magazine)!
England
As always, England served as the main fortress for editing and VFX/SFX for The Force Awakens. The British government even committed £25 million ($37 million) to the film, because of how much it helped the British film industry! (source: IMDB)
Let's see if you know all of these specific locations below!
Lake District (Derwentwater)
When the Falcon touches down into Takodana, there's a brief shot of Derwentwater, part of England's famous Lake District region.
If you're an England native, you may have recognized the iconic Skiddaw mountain straight away in this scene.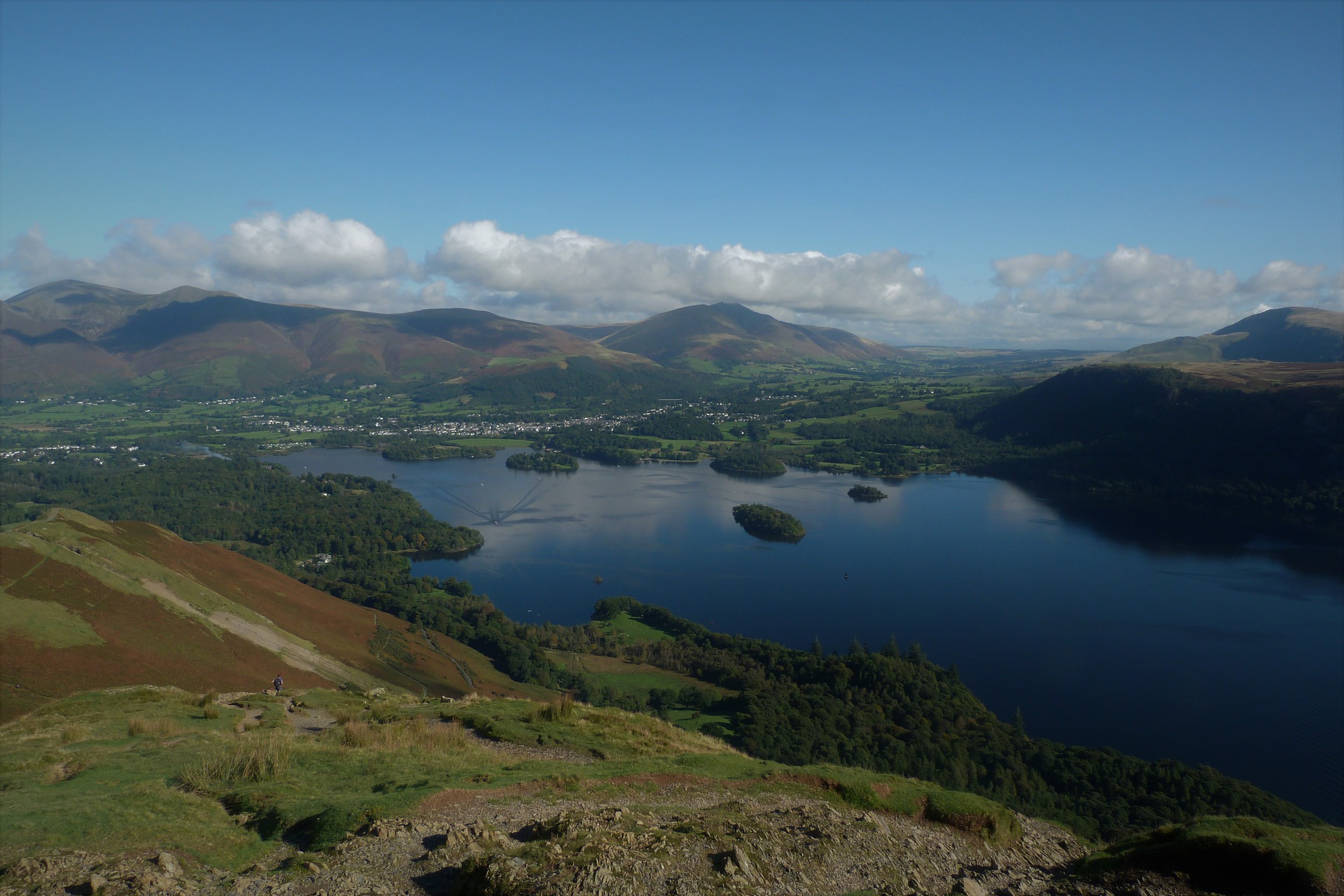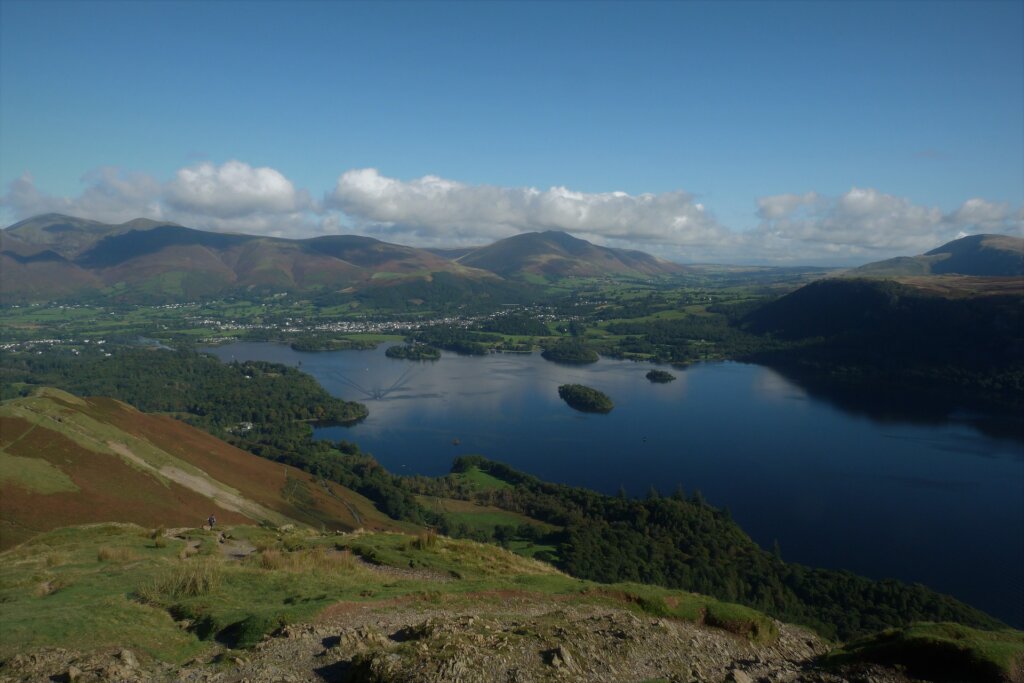 Did you catch that? The symbols on the flags hanging outside Maz Kanata's castle include the 501st Legion, Boba Fett's Mythosaur skull, Ziro the Hutt's Black Sun tattoo, Hondo Ohnaka's pirate symbol, and several Podracer flags (source: IMDB).
According to Keswick Launch Co., the fells of Catbells and Maiden Moore are distinguishable when the camera pans out to Maz's castle in the distance (which was obviously digitally added in).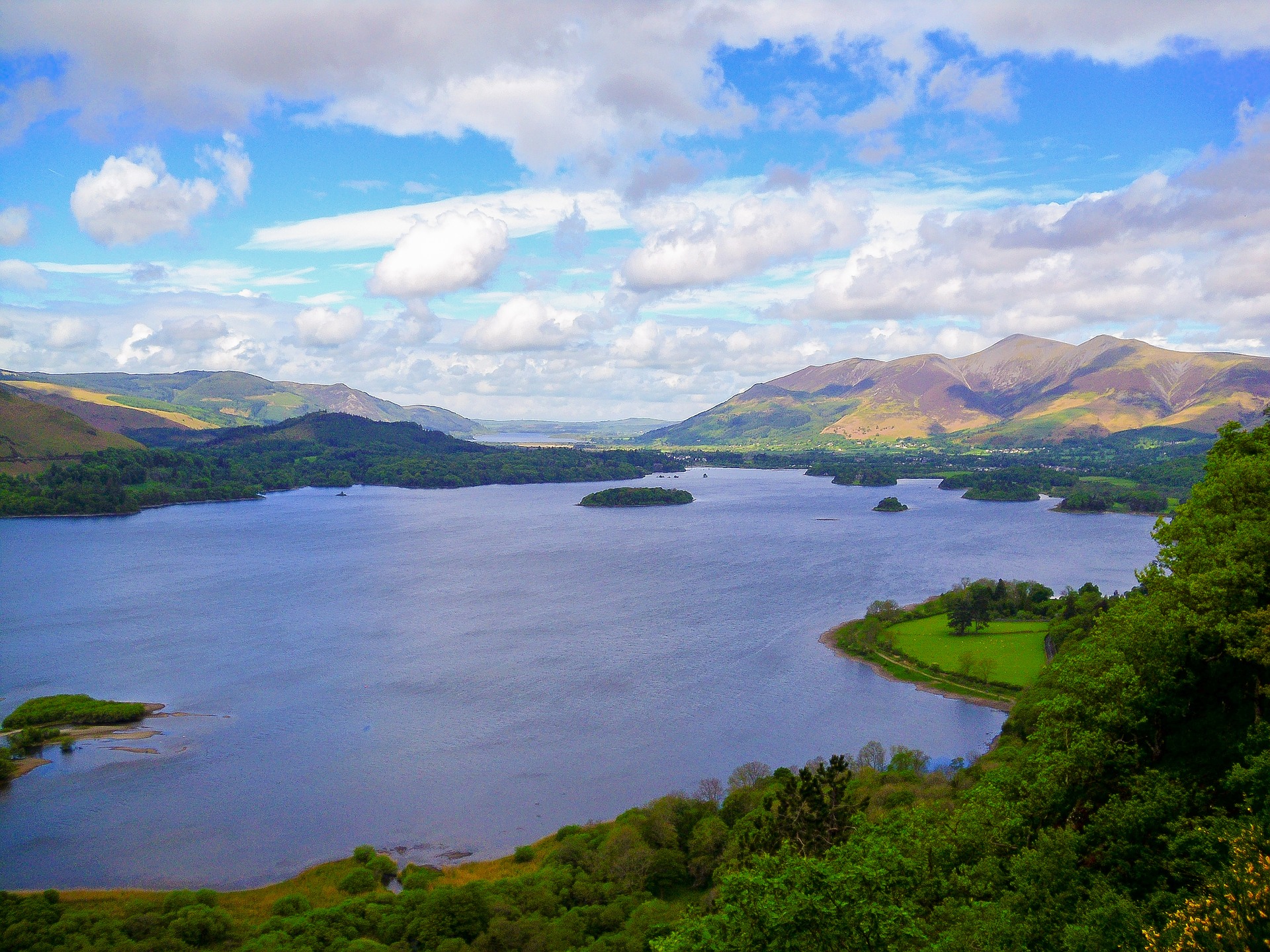 Did you know? Director J.J. Abrams co-wrote Maz's cantina music ("Jabba Flow," a fitting title) with Hamilton legend Lin-Michael Miranda! Read more about it here and watch the accompanying videos if you don't believe us (source: The Verge).
However, don't be fooled – there's plenty of irony in Rey's line, "I didn't know there was so much green in the whole galaxy," when she first sets foot on Takodana.
Check out this tweet from a fan that went viral back in 2017, noting how hard it must have been to keep from laughing at that quote while staring at a giant sea of green (screen).
While the digitally added scene was definitely Derwentwater, the cast in the Falcon weren't there in live time (I mean, flying that thing would have cost a fortune, right?). That's hilarious to reflect upon!
Fun fact: It was speculated by many fans (especially on Reddit posts like this) that Rey was actually supposed to be called Kira. In concept art and early drafts of scripts, she was referred to as Kira, but Abrams supposedly changed her name midway through filming.
Additionally, in the scene when Stormtroopers attack Takodana, Resistance pilots appear to be flying in from the "Jaws of Borrowdale" across from Derwentwater.
If you're yearning for more, this devoted fan assembled a video that details every landmark of the Lake District in specific scenes of The Force Awakens:
Puzzlewood (Gloucestershire)
When Rey and BB-8 run through the forest of Takodana, this is real-life Puzzlewood in the Forest of Dean, Gloucestershire, southwest England.
For some absolutely stunning shots of the forest (which is actually near the border of Wales), check out CNET's article here.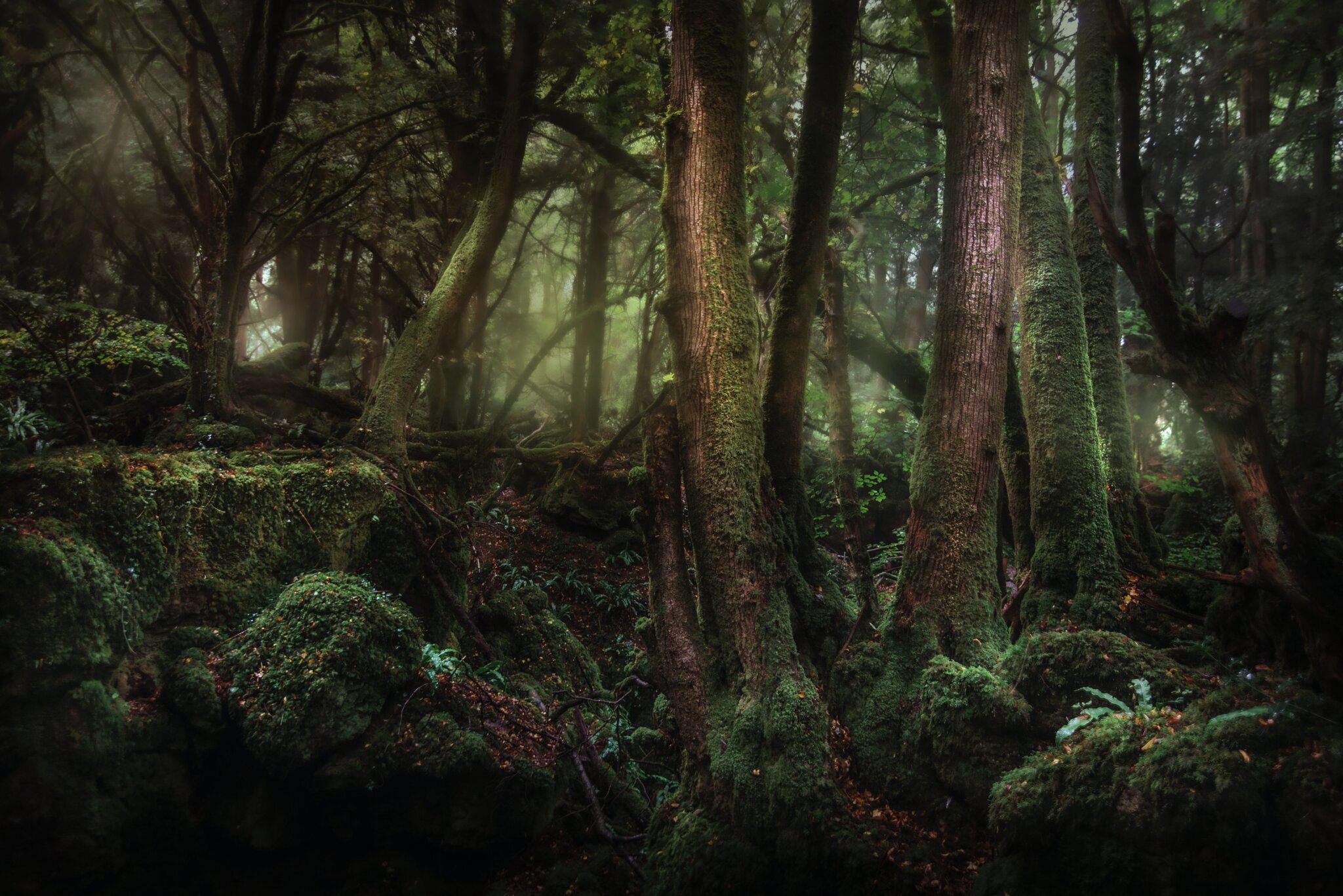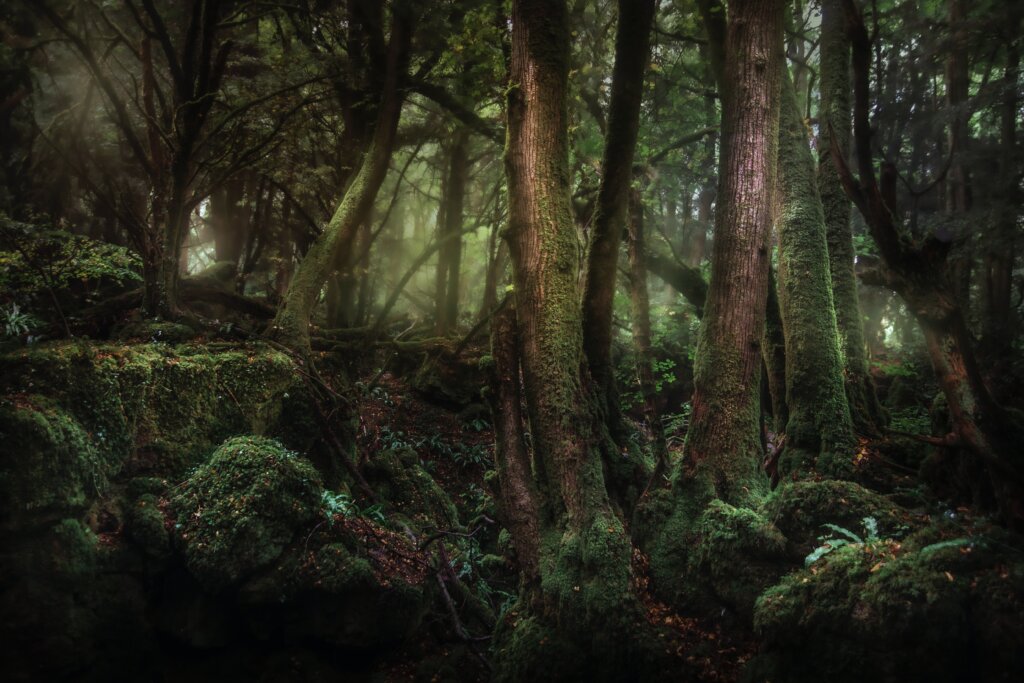 According to BBC News, Lucasfilm Ltd. president Kathleen Kennedy said they chose Puzzlewood since it was "the most magical forest on the face of the earth."
In fact, Puzzlewood was said to have inspired Tolkien with The Lord of the Rings trilogy, and it's easy to see why!
This dedicated fan from YouTube visited Puzzlewood and compares the real landscape with side-by-side clips from the scenes:
Fans from all over the world have visited this infamous location. A Reddit user even shared a photo of this young Padawan's visit to Puzzlewood here!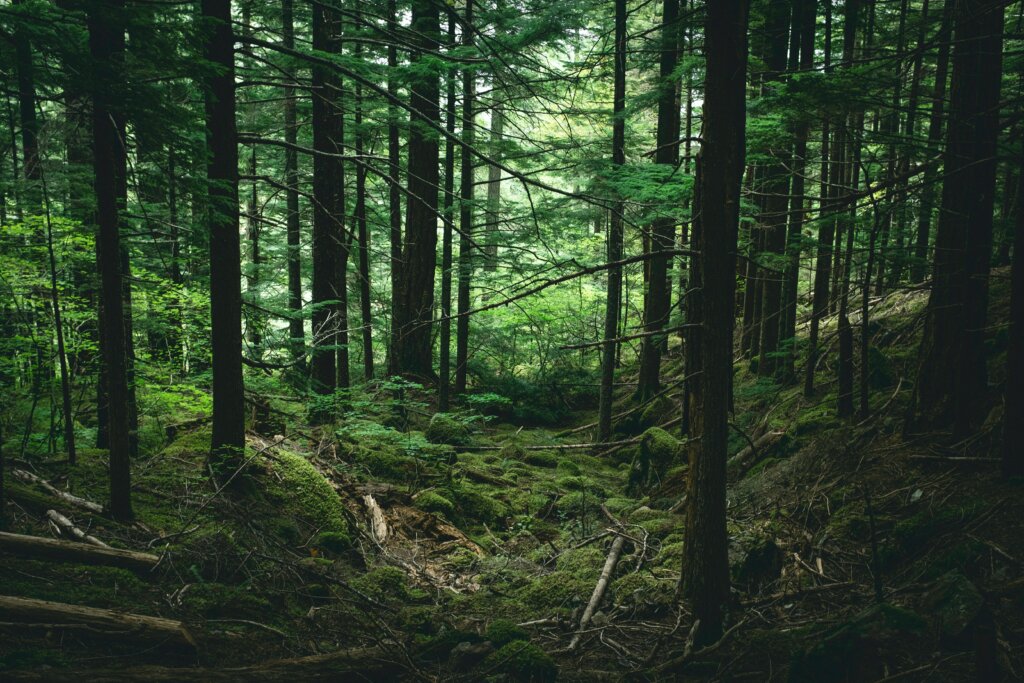 RAF Greenham Common (Newbury)
The Rebel base D'qar came to life in Greenham Common, formerly a Royal Air Force station utilized by the British and American militaries during WWII and the Cold War. However, it's now a designated public park!
Isn't it a bit ironic that this area was originally intended for defeating another evil empire?
We also have this juicy YouTube video below from a smart, stealthy fan who used a drone to shoot aerial footage:
The Common was first seen by fans in The Force Awakens trailer, when Poe slaps Finn on the shoulder. Thus, it was clearly used as a landscape for when the X-Wings prepared for battle.
Fun fact: Greenham Common was once home to the 501st Tactical Missile Wing of the U.S. Air Force, with 96 nuclear missiles. The 501st Legion is also the name of a renowned fan group of Star Wars enthusiasts (source: IMDB). Coincidence? We think it was planned by the galaxy all along!
Check out the hilarious clip below, set in Greenham Common, showing how BB-8 wasn't pure CGI.
In fact, he was the working of a bluesuit-clad man running as fast as possible with a rig attached:
Did you know? Bill Hader (from SNL) and Ben Schwartz (from Parks and Rec) both created the voice of BB-8. If you're anything like us, you couldn't get enough of this droid's animated little beeps and boops!
Pinewood Studios
As always, every Star Wars film has been edited at Pinewood Studios just outside of London.
While no public tours have been available, you can satiate your inner geek by skulking the outside borders or just use Google Maps below for a virtual tour:
This tweet shows Kylo Ren's entrance from the first scene of the film being shot against a green screen, and this tweet shows the Leia/Han reunion being filmed.
While Jakku, Takodana, and Starkiller base scenes were all filmed on location, it's most likely that reshoots and other key scenes (i.e. that one scene with Kylo and Han!) were filmed here, in front of green screens.
In Secrets of the Force Awakens: A Cinematic Journey, the scenes with Snoke and Maz were all shown as being filmed here.
Andy Serkis and Lupita Nyong'o acted out their scenes with the other actors while in full motion capture bodysuits.
Fun fact: Educational activist and Nobel laureate Malala visited the set of The Force Awakens!

Check out some photos of her visit here. Harry Potter himself (Daniel Radcliffe) and Frodo Baggins (Elijah Wood) also "crashed" the set, as discussed here and here.

It's great when geek worlds collide!
This quick ABC News feature shows some of the green screen footage most likely from Pinewood Studios:
Did you know? According to Harrison Ford in a behind-the-scenes feature for The Force Awakens, they used broken toggle switches for the Millennium Falcon in A New Hope since they didn't have the budget for real ones. Luckily, the production crew bought proper toggle switches this time around when rebuilding the Falcon!
Check out this video below from YouTube that gives glimpses of the interior studios when the snow battle sequence was filmed:
Did you know? Filming wasn't all fun and games. While filming in summer 2014, Harrison Ford broke his ankle on the door of the Millennium Falcon, and J.J. Abrams injured his back while trying to help get Ford out from under the door (source: IMDB). Something tells us that Kylo is to blame!
California
Not surprisingly, California was also used for some locations of The Force Awakens, although most likely in the studio below (rather than on the sunshiney, sandy beaches).
Bad Robot Productions (Santa Monica)
According to the commentary of The Force Awakens, Abrams notes that the initial bombing run at Takodana was re-filmed at Bad Robot Productions to show more of the cockpit's interior.
These studios were also used to co-produce The Rise of Skywalker, the other Star Wars film directed by Abrams.
Fun fact: This was the first J.J. Abrams film not to have a musical score by Michael Giacchino (it was, fittingly, scored by John Williams). However, Giacchino's name still shows up in the credits as a Stormtrooper, so this seems even cooler – he gets to be visible in cinematic history (source: IMDB).
For the full documentary, Secrets of the Force Awakens: A Cinematic Journey that came with the Blu-Ray, watch the video below from YouTube:
Did We Miss Any Force Awakens Key Filming Locations?
We hope you enjoyed our behemoth of a guide to specific filming locations of The Force Awakens. If you spot any errors or know of any locations that we missed, drop a comment below!