*FYI - this post may affiliate links, which means we earn a commission (at no extra cost to you) if you purchase from them. Also, as an Amazon Associate I earn from qualifying purchases. For the full scoop on what this means, feel free to check out our Privacy Policy and Disclosure.
---
The glittering Emerald Isle of Ireland has long been a fantasy escape for travellers around the world. Boasting stunning coastlines, sublime natural beauty and truly unmatched hospitality, this dreamy island is a certified traveler's dream.
Of course, there's plenty on offer for Geektrippers as well, with famous filming locations a'plenty and a variety of otherworldly sights that will zap you straight into a fairytale fantasy.
We've already written all about our favourite fairytale spots in Northern Ireland here. So, in this post, we'll be sharing some of the most magical places to visit on the rest of the island. Be sure to let us know in the comments if we're missing any of your favourites! Enjoy.
Save this post for later on Pinterest: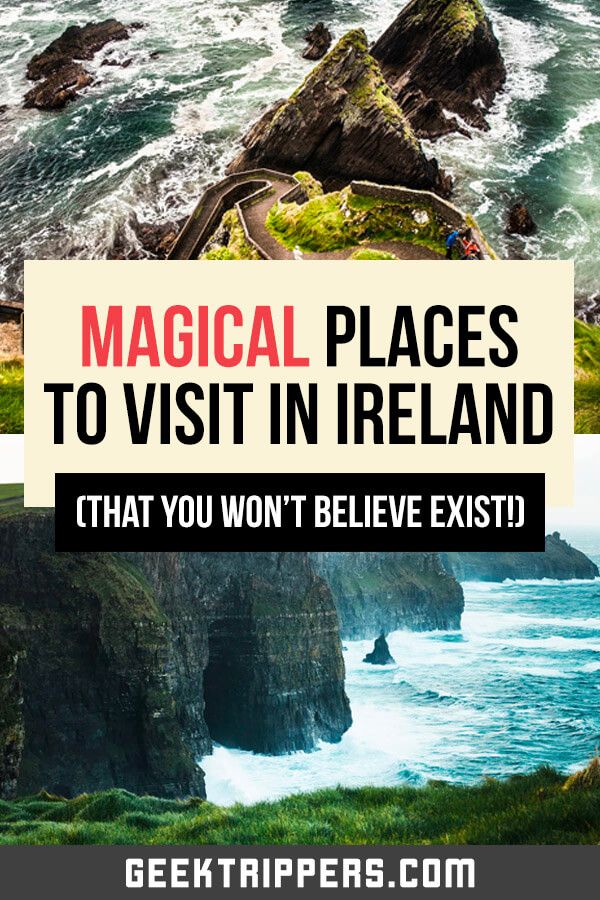 1. The Dingle Peninsula
Located in the far west of Ireland, the famous Dingle Peninsula has long been hailed as one of the most scenic places to visit in Europe.
Filled with glorious shades of green, crystal clear blue waters, and endless awe-inspiring landscapes, it's little wonder why this peninsula is considered one of the most magical places to visit in Ireland. Of course, the cozy hospitality and quaint cuteness of Dingle town (which boasts a hardware store that doubles as a pub!) makes this the perfection destination to experience the best of what Ireland has to offer.
Even better? Dingle's unofficial mascot is a dolphin named Fungie!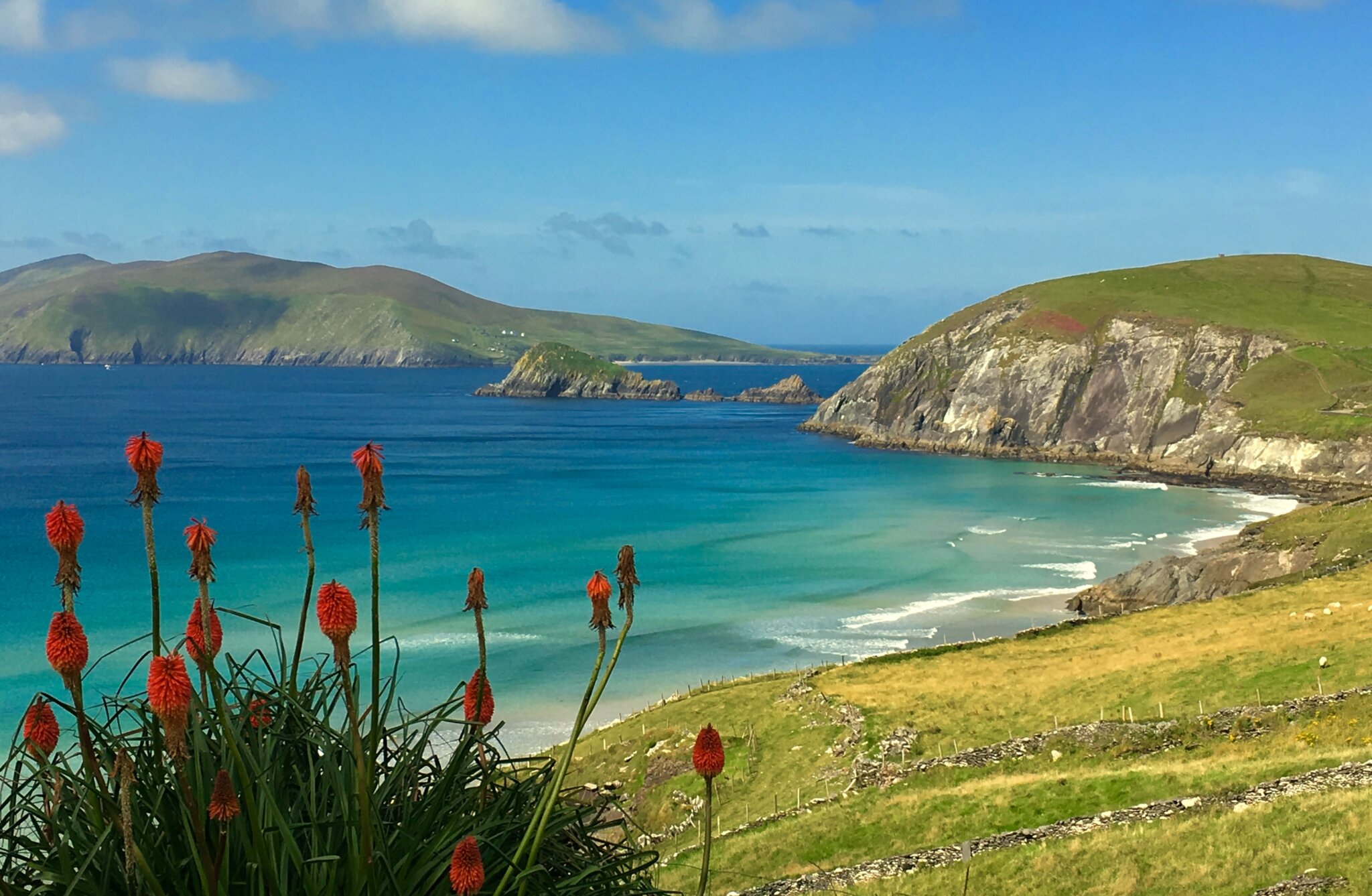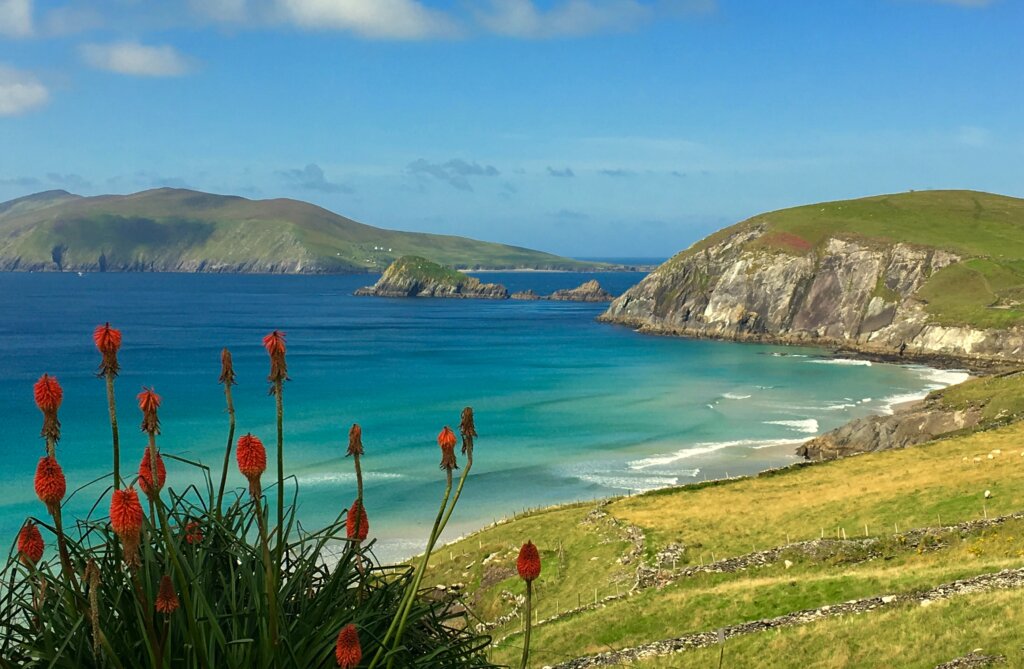 2. The Skellig Islands
Another surreal gem found off the west coast of Ireland are the Skellig Islands, two mystical rocky islands known for their distinctive jaggedness… and of course, their starring role in the latest Star Wars movies!
SPOILER: Yes, this is indeed the rugged island that we spot at the end of The Force Awakens when Rey finds the legendary Luke Skywalker, and of course the island we see through much of the Last Jedi. Even the island's mystical "beehive houses" make an appearance in the film, although no weird green milk is to be found here. Sorry, Luke.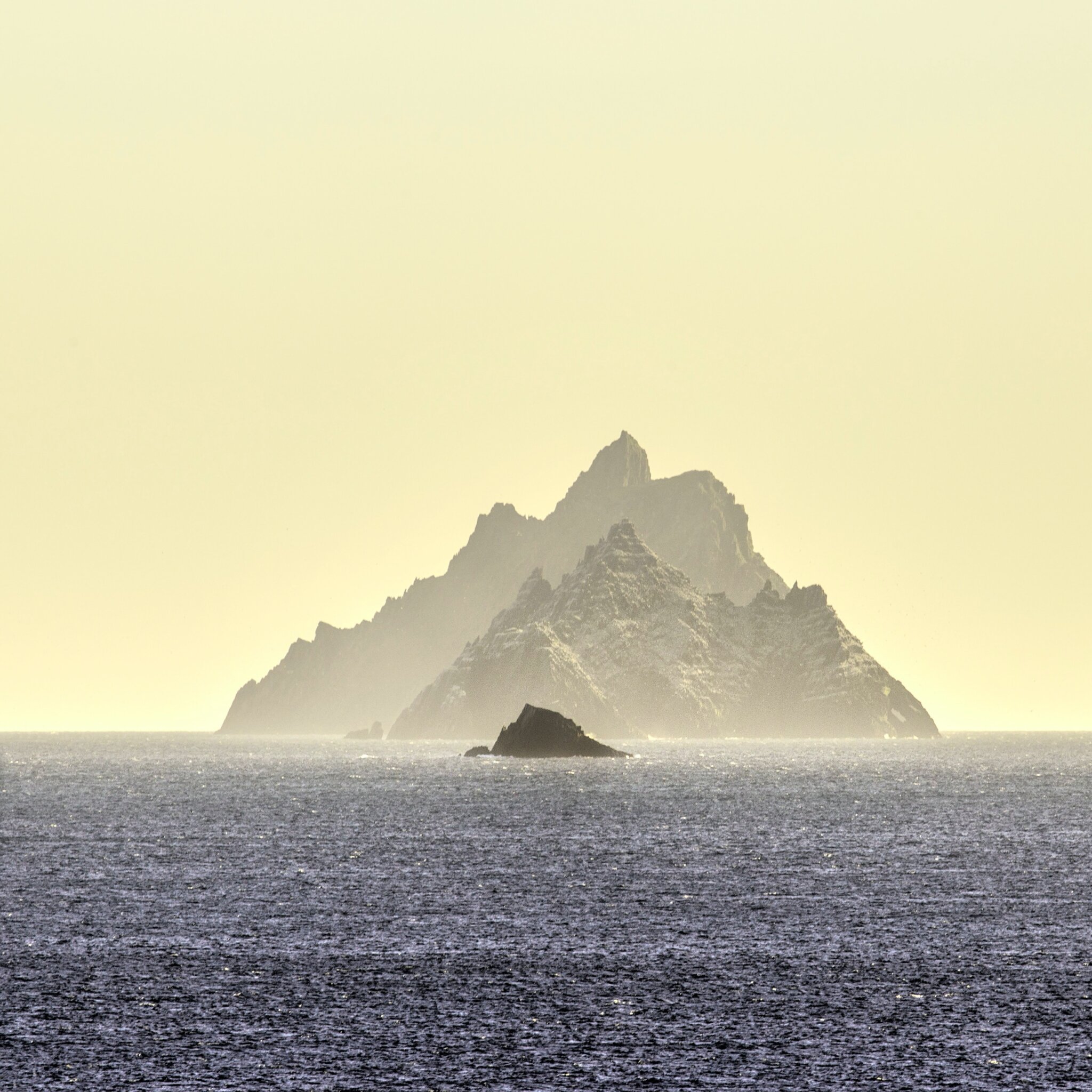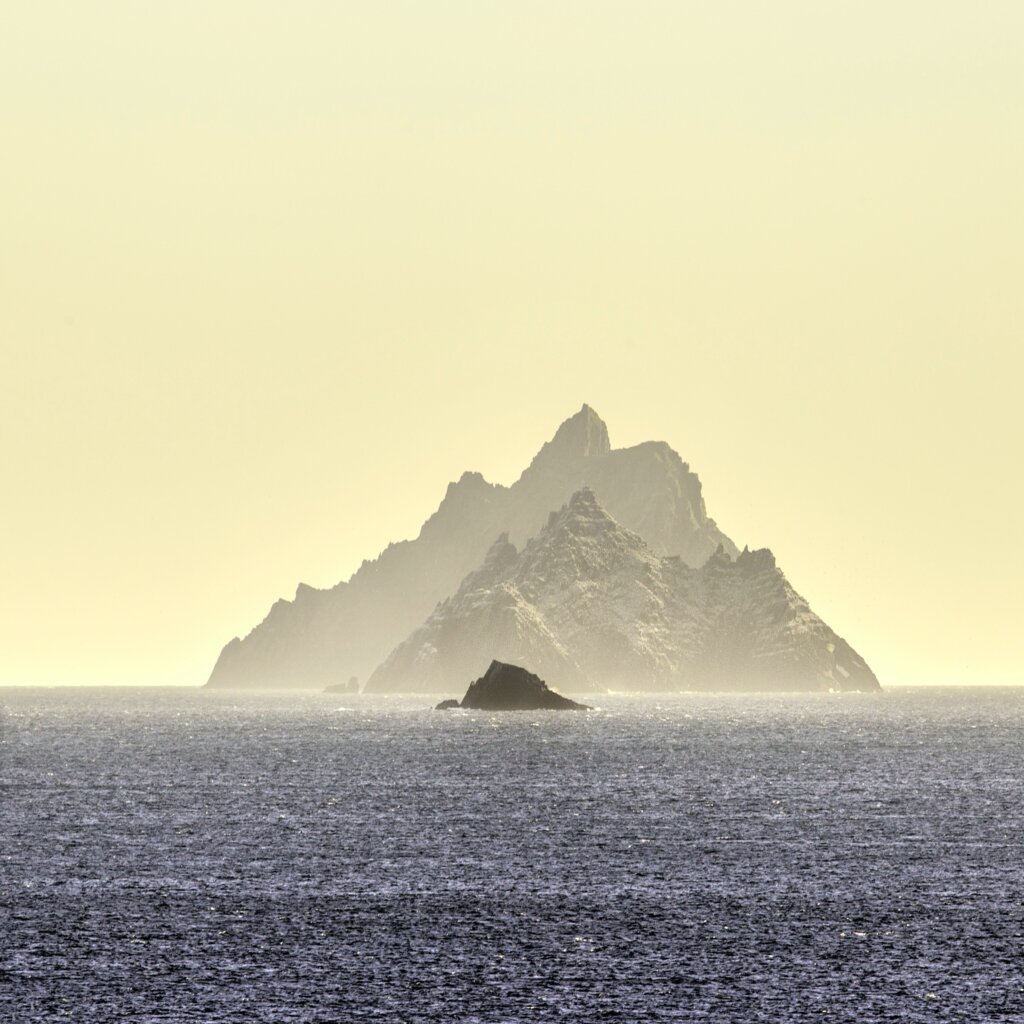 3. Benbulben Mountain
For one of the most striking landscapes in Ireland, look no further than the mystically flat Benbulben Mountain, located in County Sligo.
Known by some as Ireland's own "Table Mountain", this majestic beauty is said to have formed in the Ice Age, and consists of layers of limestone and mudstone, creating the unique aesthetic that it is known for today.
Doesn't it look simply out of this world?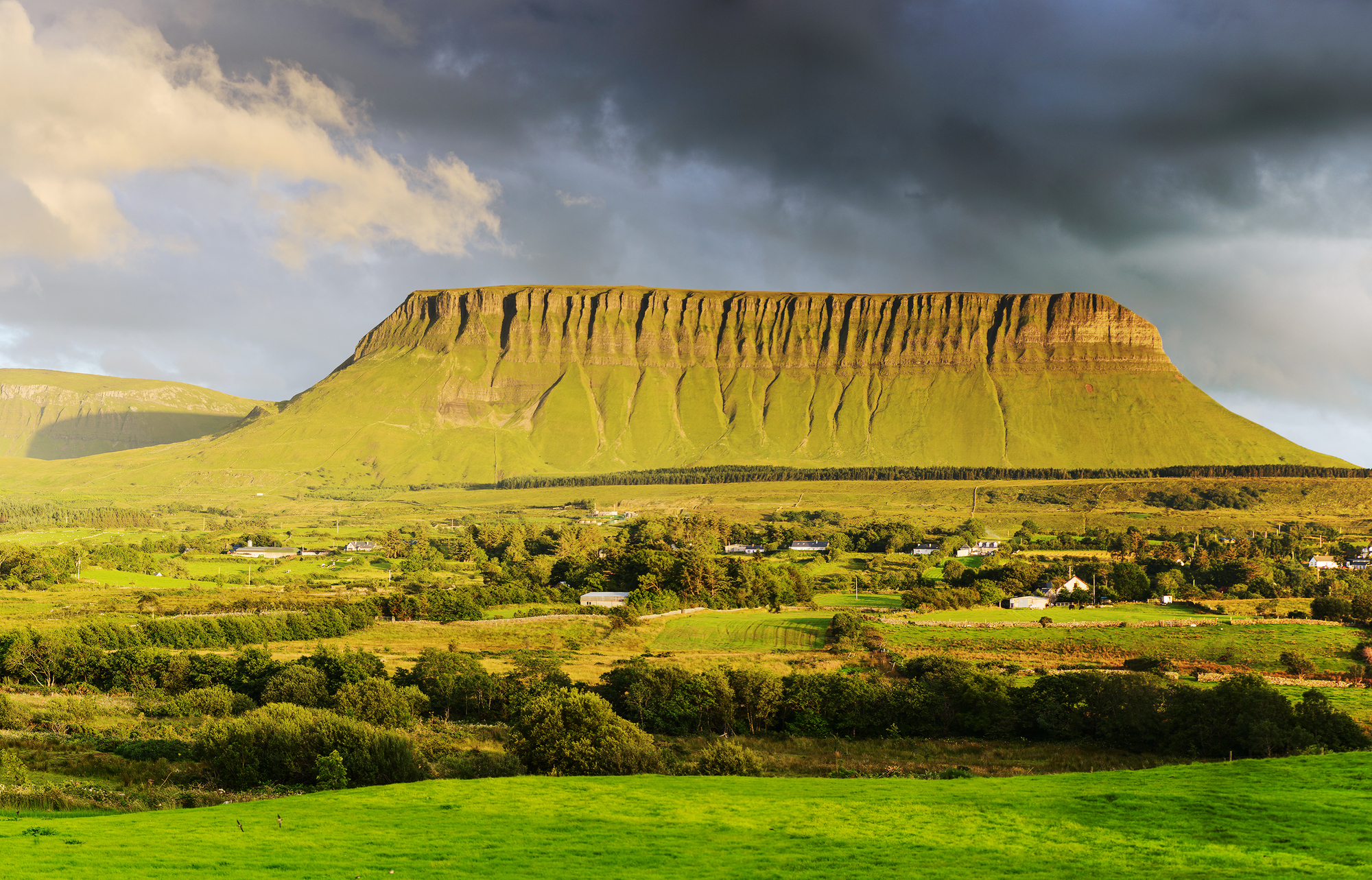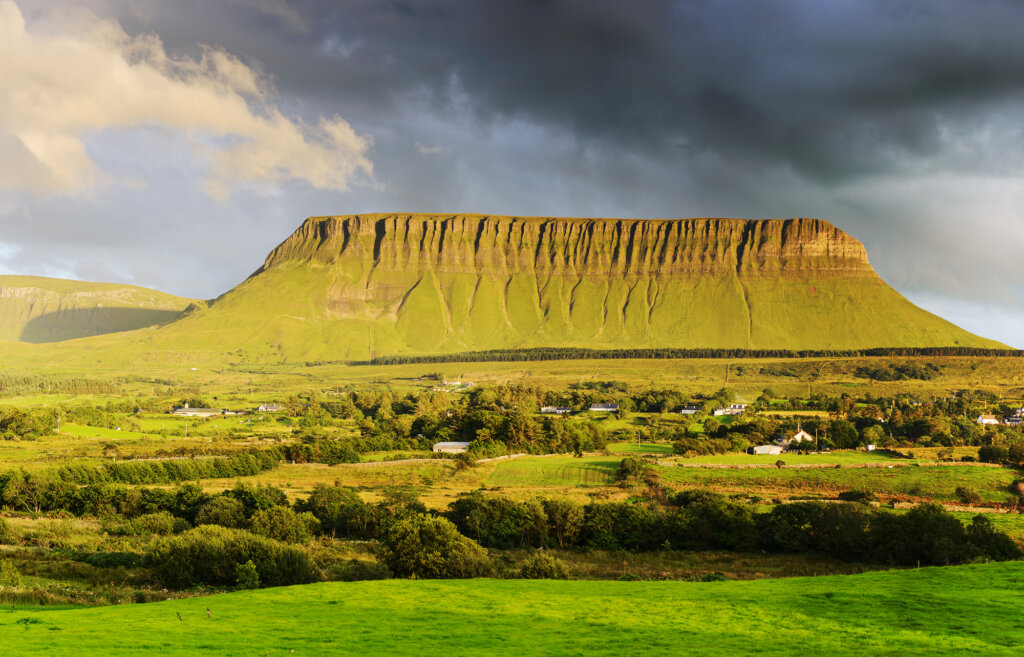 4. Connemara National Park
Located in County Galway, the Connemara National Park is one of Ireland's 6 national parks, boasting some of the most surreal landscapes in the country, from mountains and grasslands to wide expanses of bogs and heaths.
This park, a certified bird lover's paradise, is known for its diversity of bird species, and of course, its spectacular views at every turn. A walk here is like walking into a dream – except really, this does all exist in real life!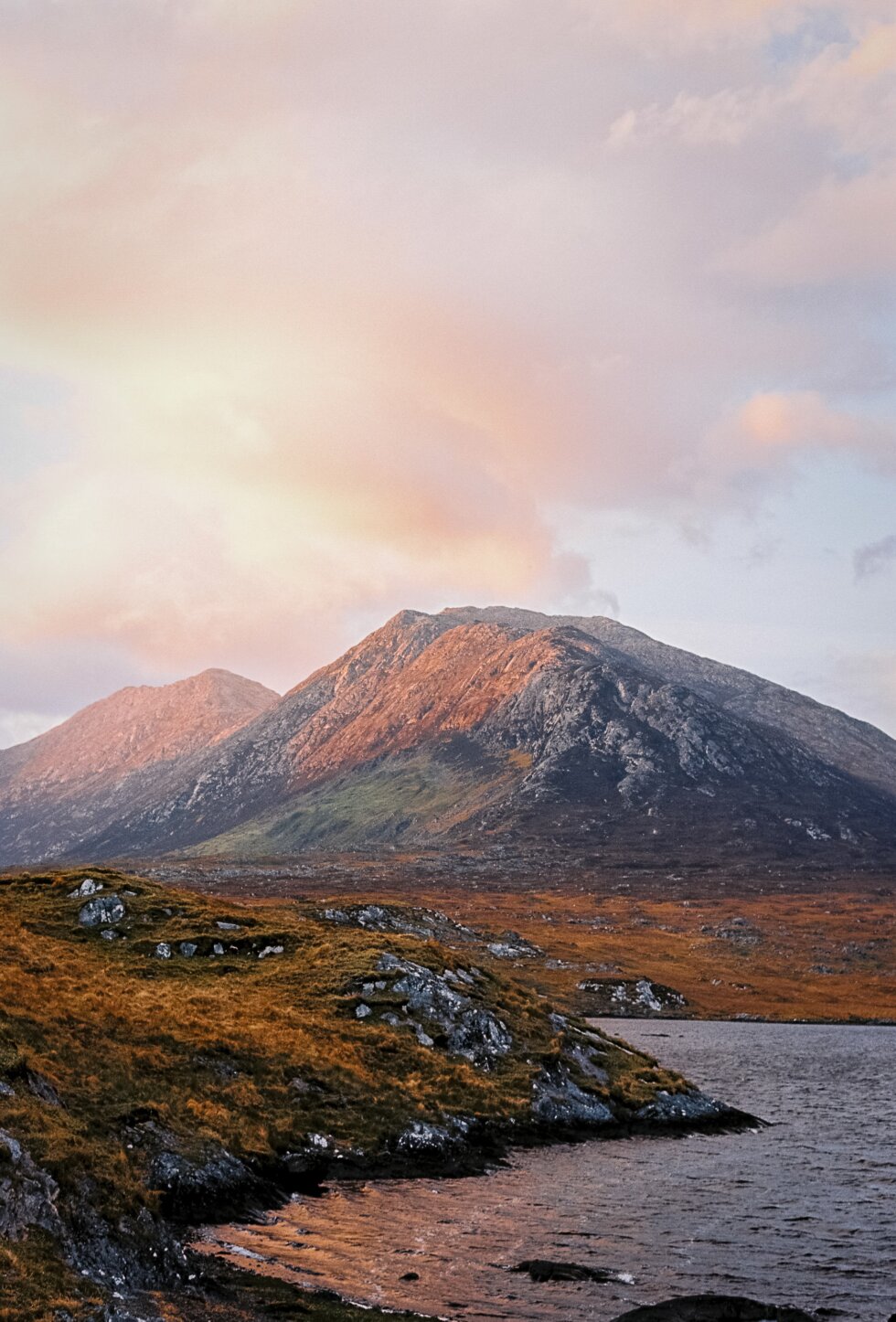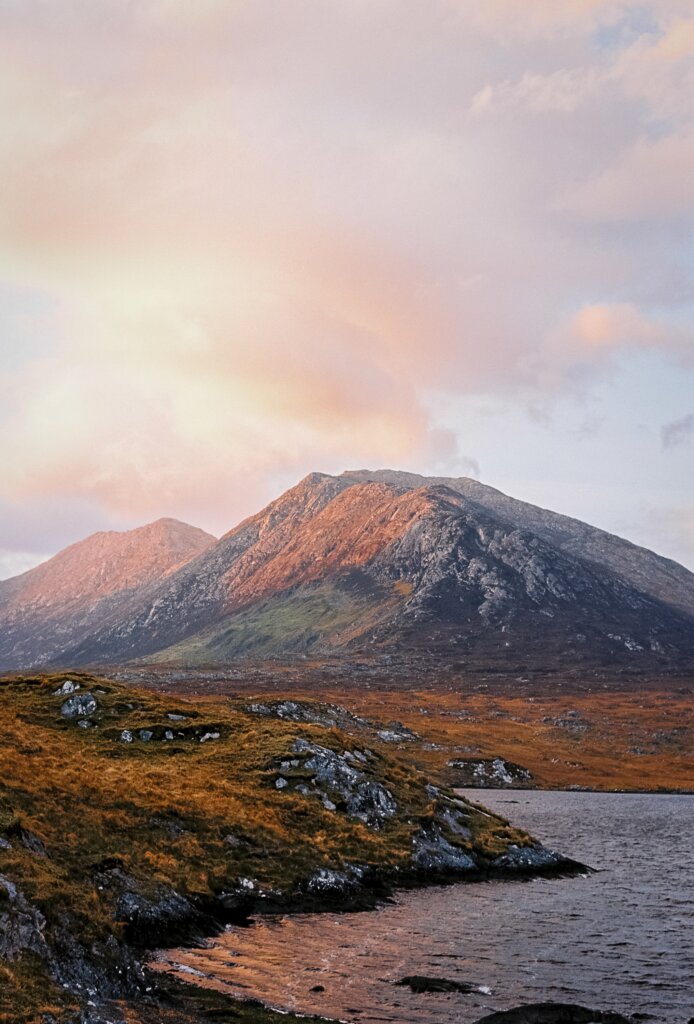 5. The Long Room at the Trinity College Dublin Library
If it's Hogwarts vibes you're after, make sure you add the Long Room of Trinity College Dublin's library on your list.
While Harry Potter never filmed here (click here for a list of locations in England and click here for locations in Scotland), the magical HP vibes are oh so real in this elegant library, considered by many to be among the world's most extravagant.
Housing over 200,000 of the library's oldest books, this magical 65m room is a heaven for bookworms, with an open-gallery layout filled with elegant long shelves full of spellbinding books, and naturally, a collection of marble busks.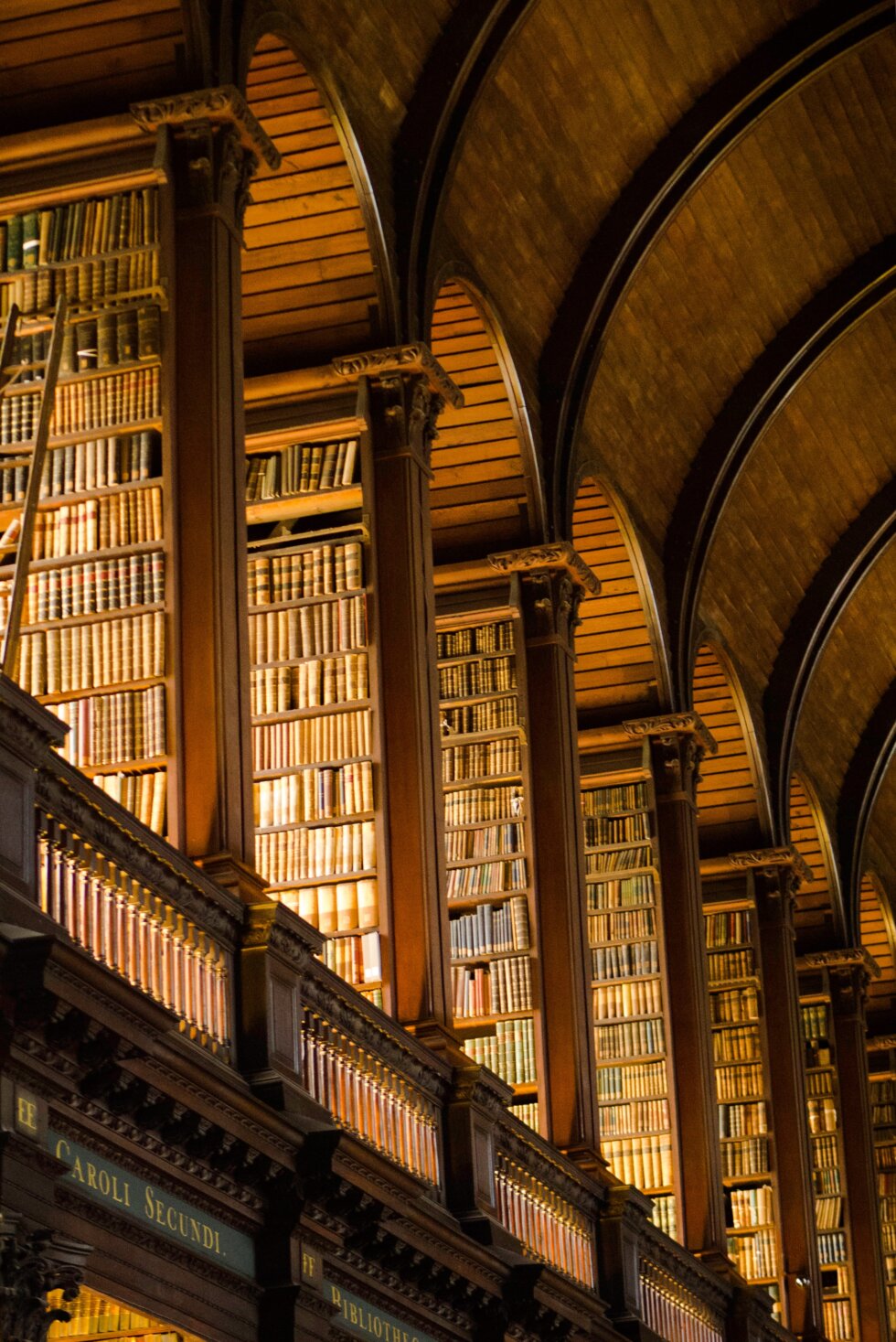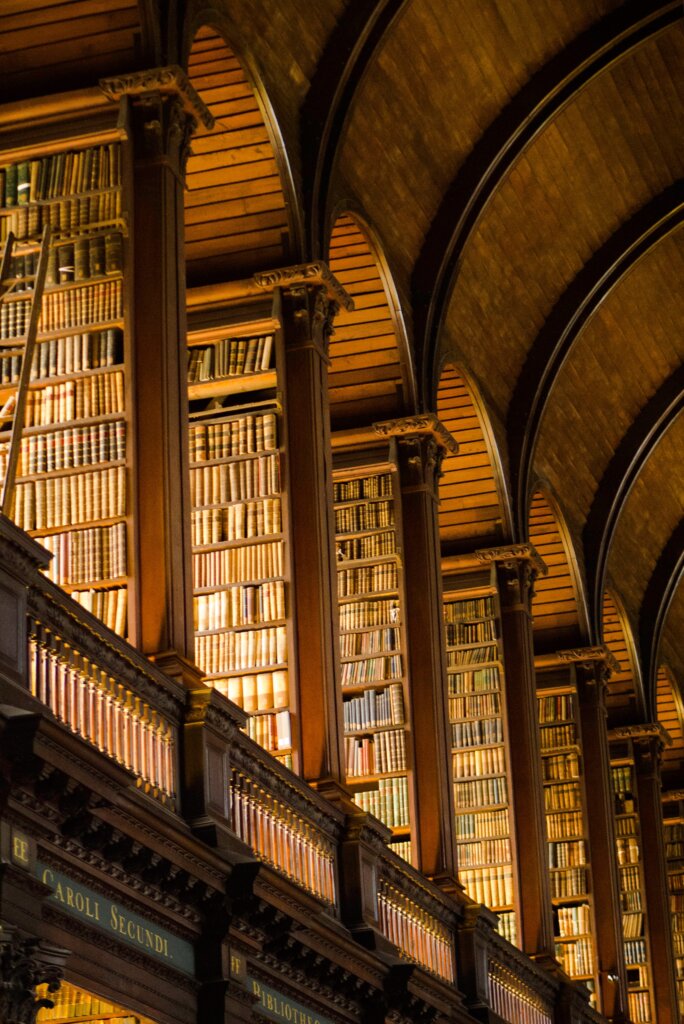 6. The Cliffs of Moher
From one Harry Potter-esque sight to the next, let's move onto the stunning Cliffs of Moher in County Clare, by far one of the most impressive natural sights in Ireland, and among the country's most visited attractions.
Spanning 14km, these dramatic cliffs are known for their sheer drop and awe-inspiring coastal views. For those wondering, these are indeed the cliffs seen briefly in Harry Potter and the Half-Blood Prince, but HP connection aside, they are truly one of the most majestic natural sights in the entire country, and well worth a visit.
7. Hell's Hole
Despite its ominous name, Hell's Hole is a glorious must-see in Ireland, found in County Donegal, a short walk from Malin Head, Ireland's northernmost point.
Epic, rugged, and imposing are all adjectives that could describe the raw beauty of this hidden gem, where you'll find a rocky chasm welcoming the deep crashing blue waves of the Atlantic. It certainly looks like a page torn from a fantasy book, wouldn't you say?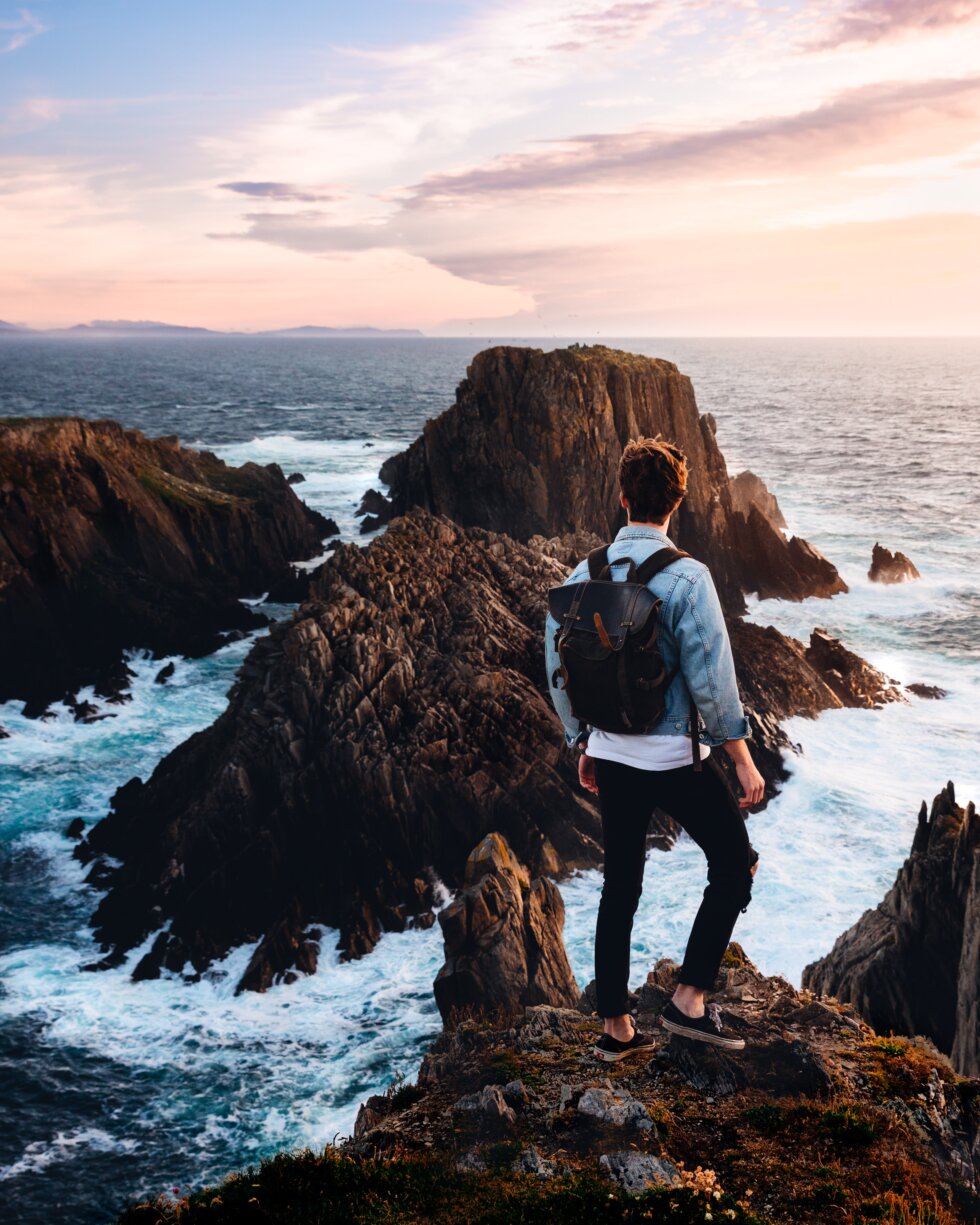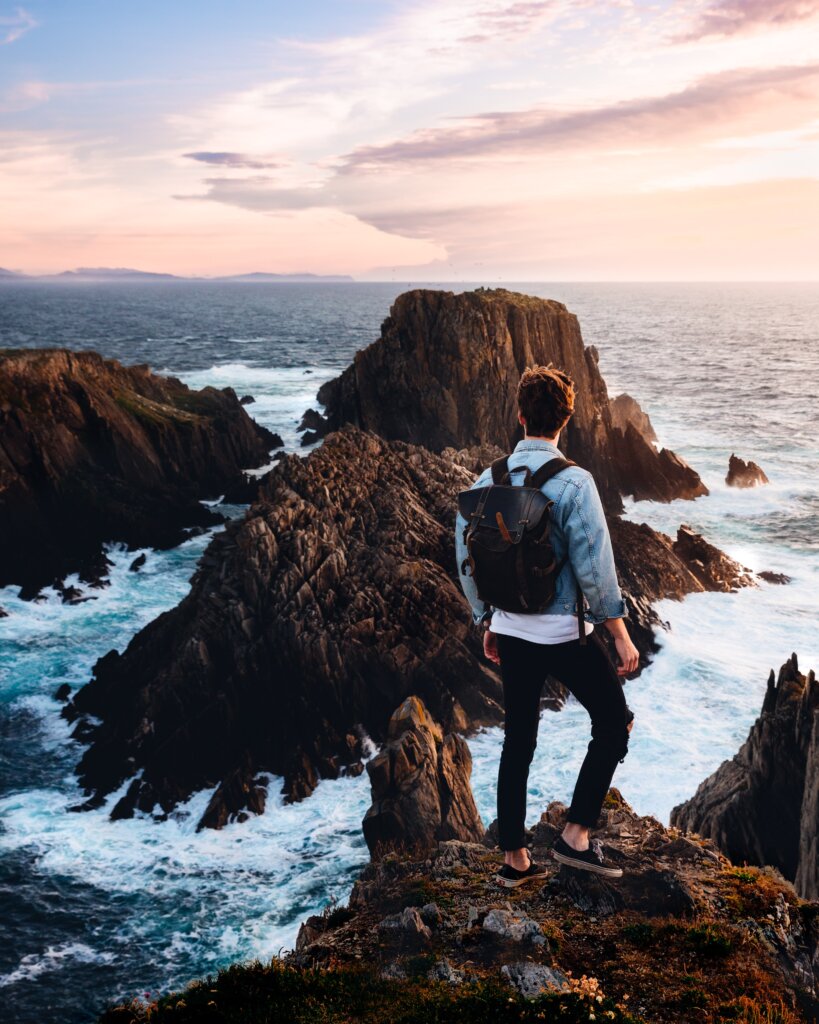 8. Glendalough
Tucked away in County Wicklow, you'll find one of the most spiritual places to visit in Ireland: Glendalough, home to a monastic site dating back to the 6th century.
Today, Glendalough (which means "valley of the two lakes") is a popular tourist attraction where you can enjoy world-class hikes, walk in the footsteps of an early Christian settlement and of course, explore the Wicklow Mountains National Park, known for its stunning mountain landscapes.
Without a doubt though, Glendalough is one of the most enchanting little spots you can visit in Ireland: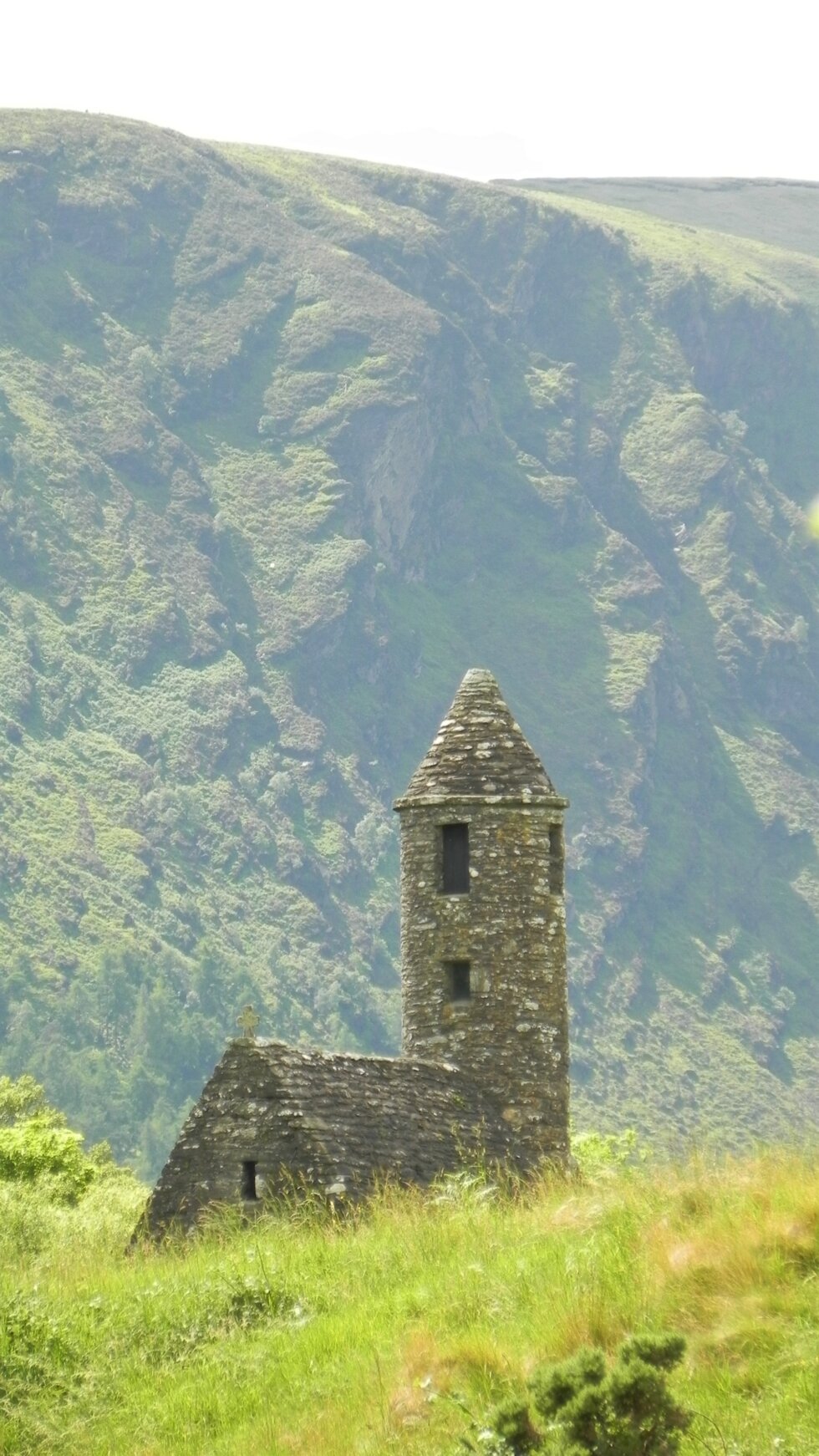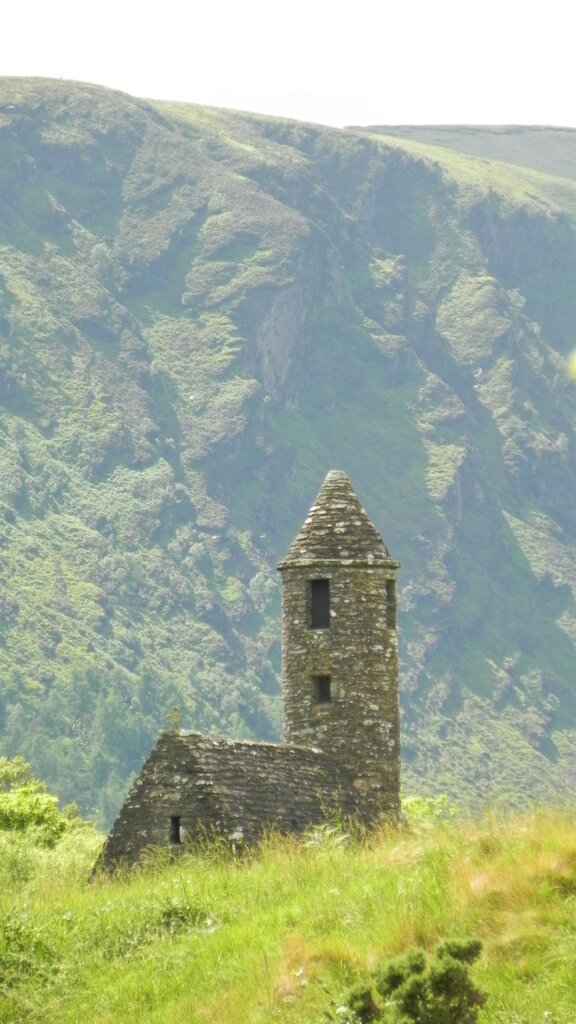 9. Cobh
For the most picture-perfect spot in Ireland, be sure to visit Cobh, whose distinctive candy-coloured houses and imposing church make it one of the most photogenic destinations in the entire country!
This charming harbour town in County Cork is also steeped in historical significance. In fact, throughout the 18th and 19th century, millions of emigrants left Ireland from this exact spot. Today, Cobh honours its heritage with a series of attractions paying homage to its unique history, making it a must-see spot in Ireland with both beauty and substance.
BONUS GEEKTRIPPER FACT: Cobh was in fact the final port of call for the Titanic.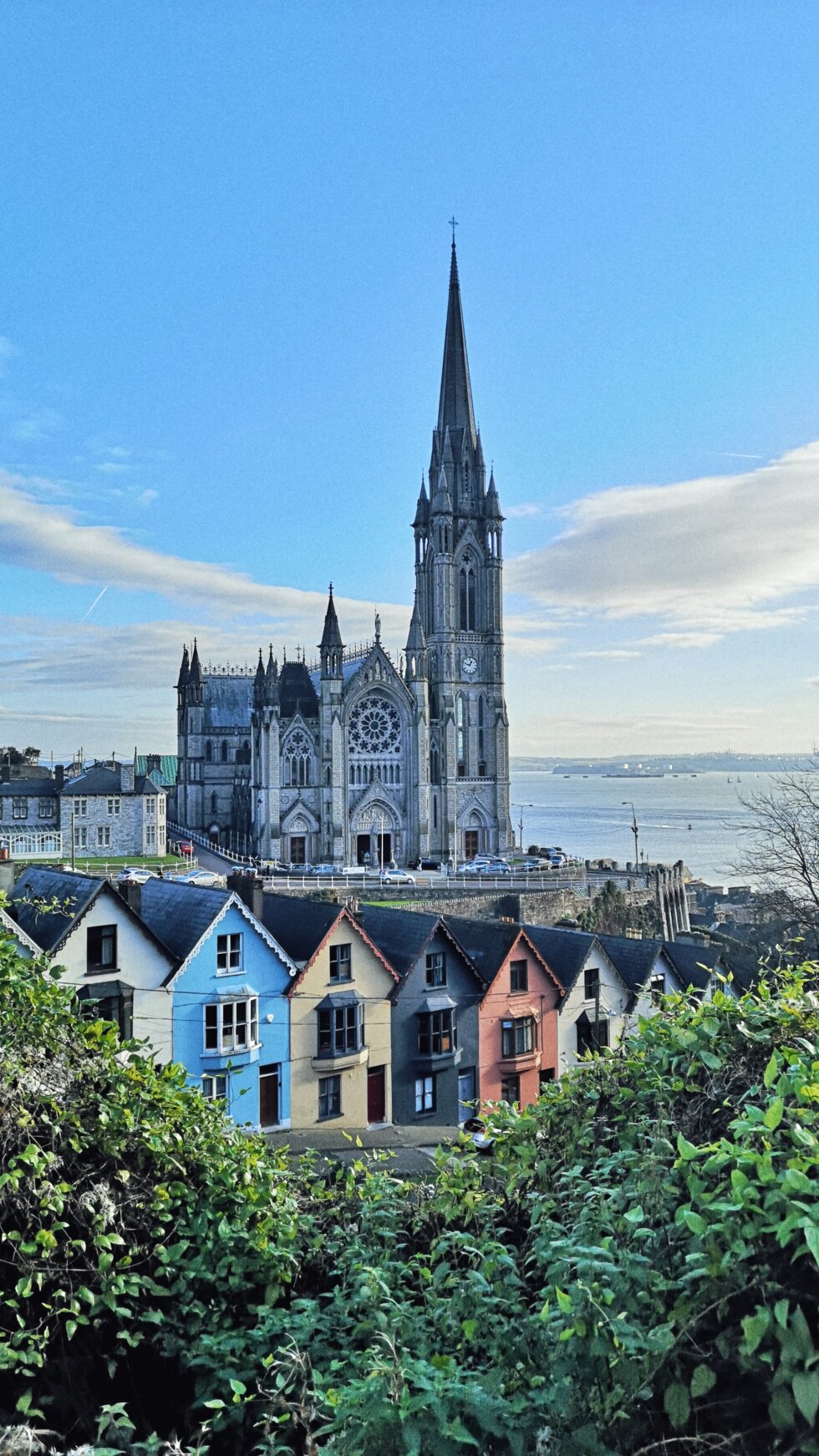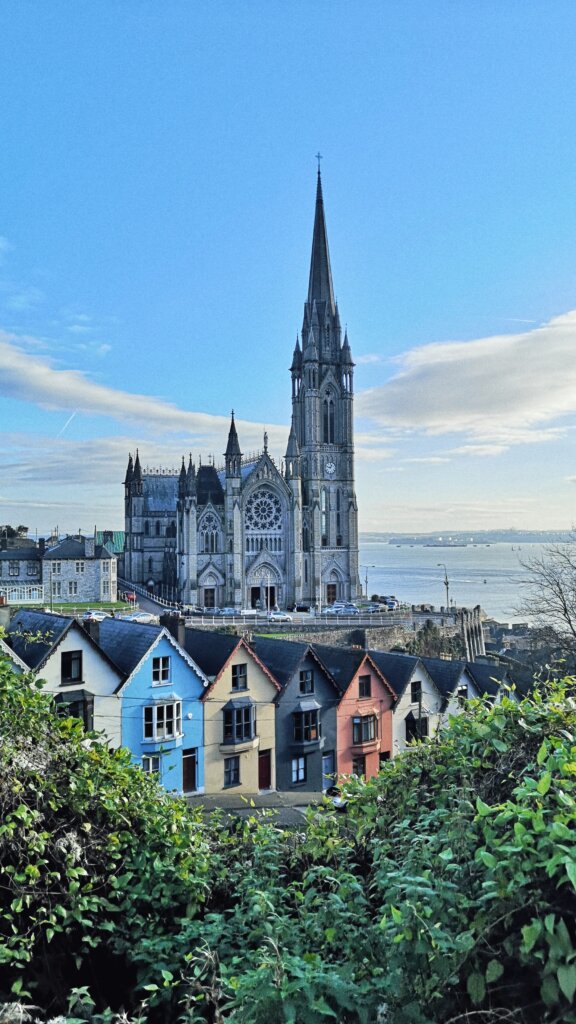 10. Kinsale
Last but not least, for one of the most whimsical and colourful places to visit in Ireland, make sure to stop by Kinsale in County Cork, a historic port and fishing village that offers mouthwatering seafood, a fascinating military history, and of course, the most charming streets filled with colourful shops that look just like this: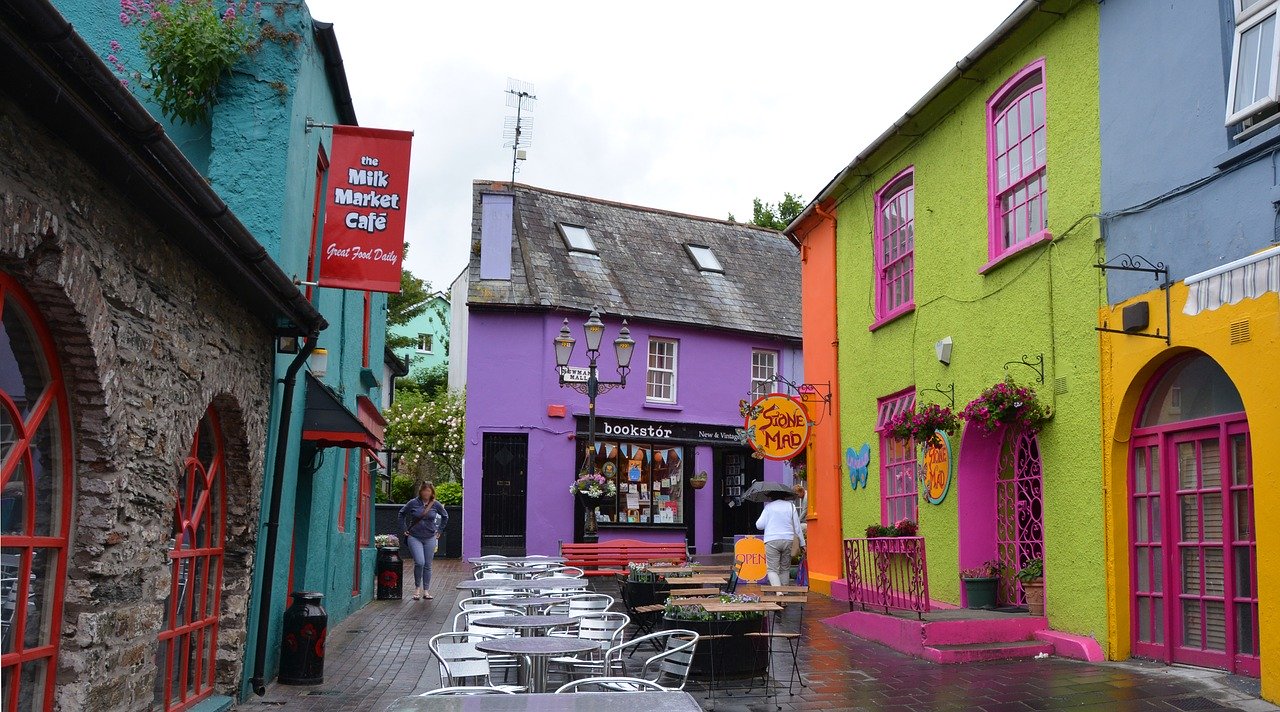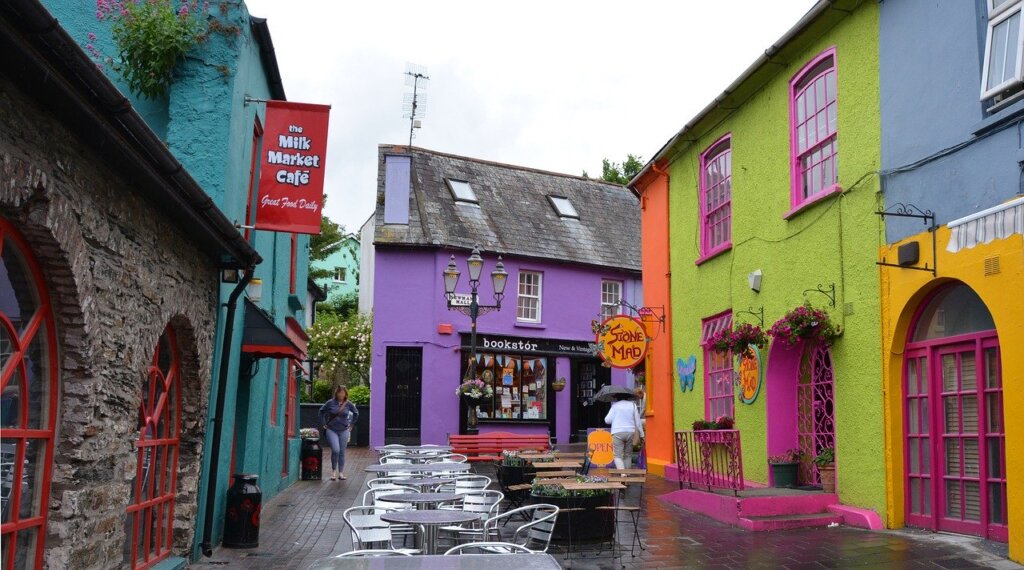 What other magical places in the Republic of Ireland would you recommend?
We hope you enjoyed this guide to the most magical places to visit in the Republic of Ireland? Are there any more you'd like to see added to the list? Let us know in the comments. Happy geektripping!