*FYI - this post may affiliate links, which means we earn a commission (at no extra cost to you) if you purchase from them. Also, as an Amazon Associate I earn from qualifying purchases. For the full scoop on what this means, feel free to check out our Privacy Policy and Disclosure.
---
Let's be real – The Mandalorian is a true worldwide phenomenon, and most claim that it single-handedly saved 2020.
SPOILER ALERT: Do not read any further if you have not watched BOTH seasons of Mando. However, we assume that by being on this site, you are a hardcore, very passionate and dedicated SW geek – because why else would you be Googling the film locations of Mando, right? And we totally cheers you for being this dedicated!
Set five years after the fall of the Empire in Return of the Jedi and 25 years before The Force Awakens, the show introduces us to a new set of heroes we've come to love: a badass bounty hunter… and of course, everyone's favourite, Baby Yoda (or, Grogu, if you wanna refer to him by his real name).
But have you ever wondered where Seasons 1 and 2 were filmed, and where specifically Mando was collecting his bounties? Wonder no further, because we've tirelessly researched the web for all the prime locations in order for you to use this as your ultimate cheat sheet!
So throw on your Mando helmet, cuddle your Baby Yoda* plushie, blast this amazing Mando-esque music, and get ready to explore some epic locations from The Mandalorian below!
Save this post for later on Pinterest: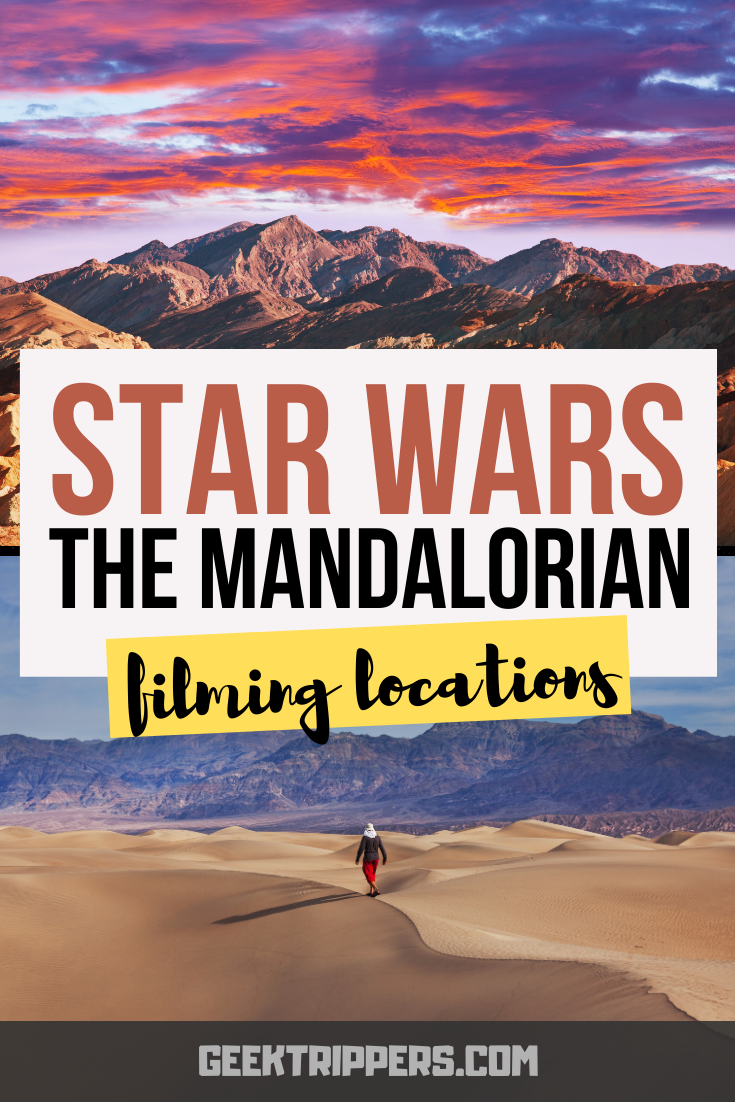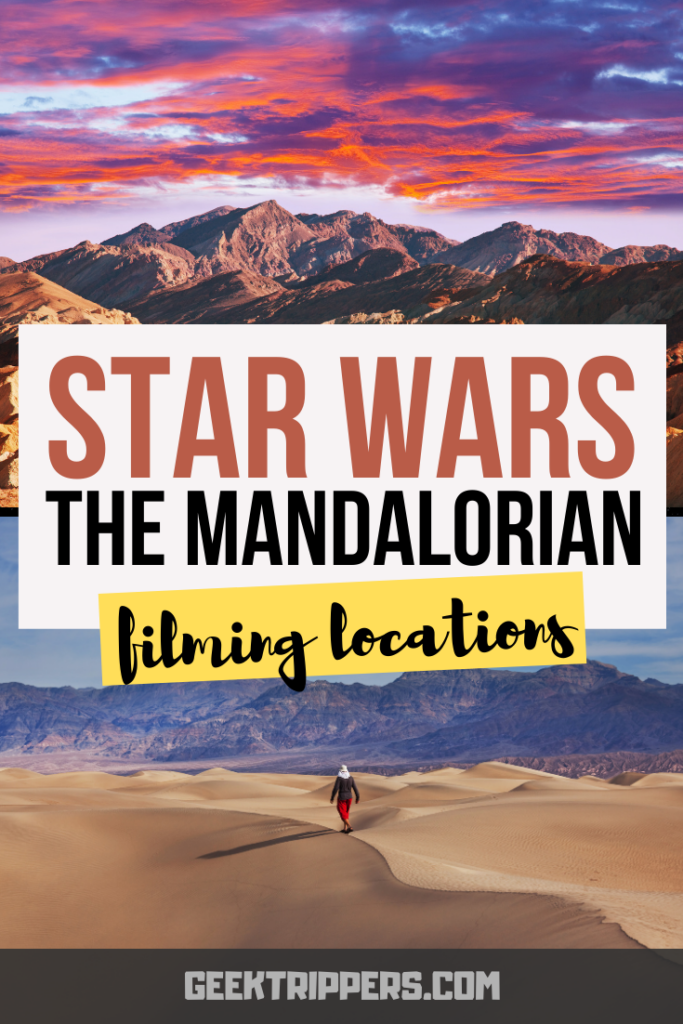 Note: For the best resource on all things behind-the-scenes Mando, we highly suggest you watch the Disney+ documentary series ("Disney Gallery: The Mandalorian, The Making of Season 1") that was released in early 2020. The second season of this series was released on Christmas Day (talk about perfection), which we've recapped further down this article!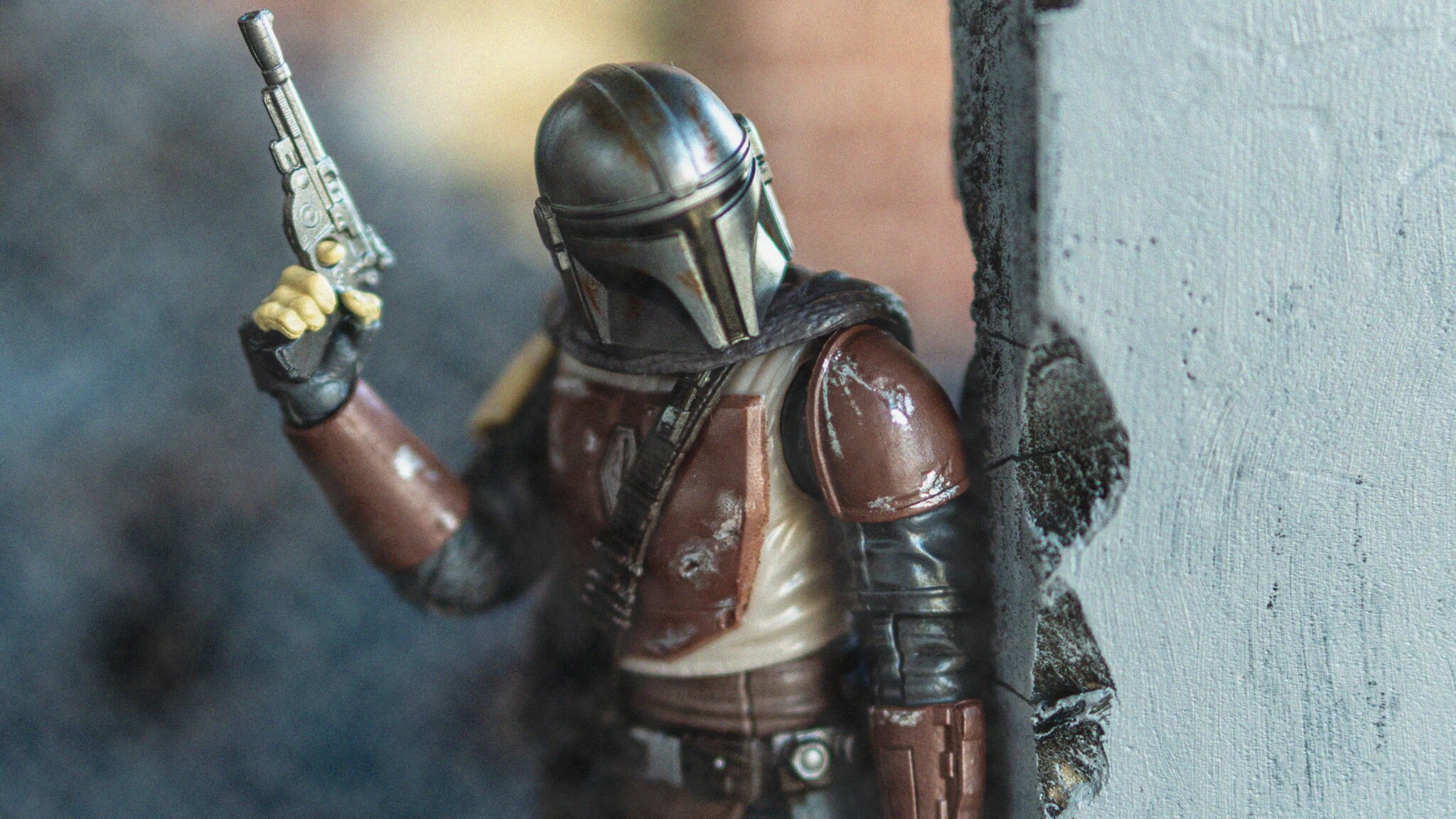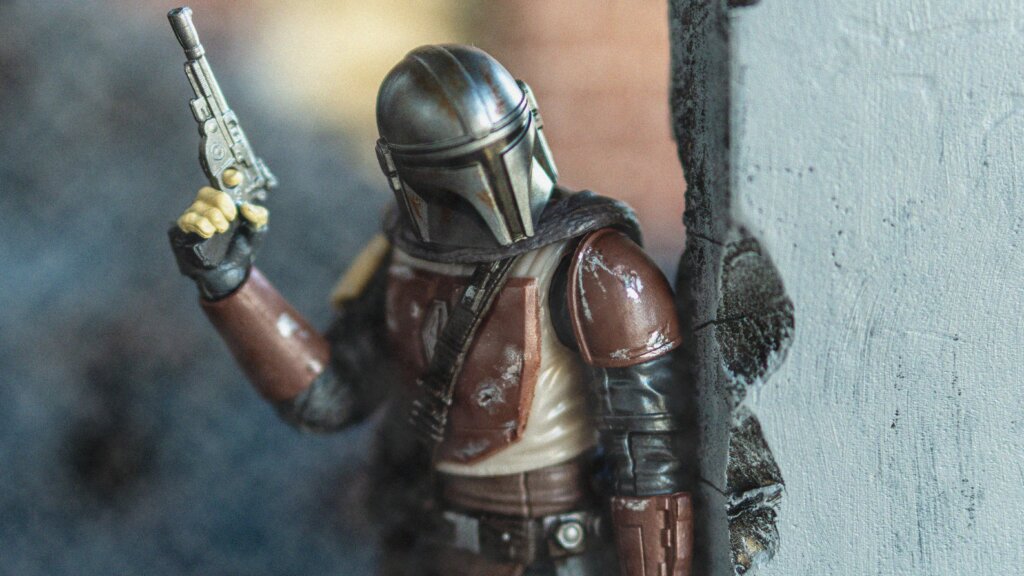 Where was The Mandalorian Filmed? A General Overview
Unlike many of the Star Wars films which shot significant portions on location, half of the first season of The Mandalorian was actually filmed on a soundstage in sunny SoCal (source: ILM).
What's even crazier? This was the first time in Star Wars history in which a studio in London wasn't used for any portion of filming.
Did you catch that? In the first episode when the bounty hunter is looking through carbonite bounties, one of them is actually George Lucas himself!
Instead, Season 1 was filmed almost exclusively in California. That's a lot of moolah saved on airfare for cast and crew, especially when SW productions are notorious for using multiple locations around the world!
According to The Cinemaholic, filming and principal photography for the The Mandalorian's first season was said to have begun in October 2018 under the pseudonym "Huckleberry."
Fun fact: This is director Jon Favreau's third time working on Star Wars. He also voiced Pre Vizsla in The Clone Wars and Rio Durant in Solo: A Star Wars Story!
George Lucas was even photographed paying a visit to the set in California (via director Jon Favreau's Instagram). It was later revealed that Lucas had a heavy level of involvement in the show's creation.
While camera crews for The Mandalorian were sent to shoot exotic locations like Iceland and Chile, this footage was integrated into virtual sets built with Unreal Engines from Epic Games through advanced technology called "The Volume" (formerly known as StageCraft).
This is a groundbreaking technique in which real-time 3D projections are shown on ultra-HD resolution screens in the background of the performing actors. As the character moves, the background moves along with it, simulating a different location (source: Quartz).
Despite things like the glacier planet in Chapter 10, "The Passenger," every single location of Season 2 was created as an indoor set in the Volume (or backlot). And yes, the glacier planet was never given a name – and was designed to look starkly different from Hoth on purpose, according to the crew.
"For season two, what everyone is after, but what is most important to me, is making people care, to create new things, and to introduce new characters and go to new planets while reserving all of this incredible nostalgia that we have for every aspect of Star Wars that people wanna see."
– Pedro Pascal (about Season 2, from the Disney Gallery special)
In the Disney Gallery: The Mandalorian docuseries, Executive Producer Dave Filoni described their advanced combos of VFX as, "It's like being in the battle of Hoth, but the battle is all around you, immersing you."
Taika Waititi, the director of Chapter 8 (Season 1) and the voice of IG-11, also described it as the idea of their sets as phenomenal. "You wouldn't be able to figure out where the practical stuff ended and where the LED screens began. Even to the human eye, it was believable."
Did you know? Mando's blaster is based on Boba Fett's rifle from The Star Wars Holiday Special, a dreadful piece of cinematic history that most fans don't want to relive (source: IMDB)!
For an in-depth look at the in-camera VFX used for Mando filming, check out this video below:
Thus, actors never left California to film the show. Instead, the location was brought to them, which also significantly reduced production costs.
If you want a closer look, check out this amazing Reddit post which shows the combination of Unreal Engine's real-time capabilities along with immersive LED screens, allowing for endless creative filming possibilities.
Reduce, reuse, recycle! Props from Rogue One, The Last Jedi, and Solo have been spotted throughout Season 1, as well as designs and concepts from other media.
For more information on the virtual production technology used in The Mandalorian, watch this video below:
Also, check out this exclusive look at how the ILM team developed Mando's Razor Crest:
Now what about the Mandalorian Season 2? Well, pre-production and planning for the second season began in July 2019, and official filming began on October 7, 2019 (sources: Collider and Cinema Blend). According to Screenrant, Season 2 wrapped filming on March 9, 2020… just five days before lockdown.
Season 3 is expected to begin filming in early 2021 and is scheduled for release in December 2021, along with The Book of Boba Fett. But we expect you ALL to know this by now and have these dates etched into your minds already!
Much like other Star Wars-related productions, security is no joke when it comes to confidentiality. To prevent any spoiler leaks, actors apparently travel to set in black cloaks and are only given scripts for the episodes they appear in.
Behind the scenes: Gina Carano posted this Instagram photo when Season 2 wrapped. Also, for extra cuteness overload, check out this tweet of Pedro Pascal hugging a PILLOW to stand-in for Baby Yoda!
Season 3 is expected to commence filming before 2020 ends, so we can only hope that we continue getting all our Mando goodness. Strap yourselves in as we send you jet speeding across the galaxy through all the film locations!
The Mandalorian Film Locations: A Full List!
No need to hitch a ride off a Blurrg – almost everything for Season 1 of The Mandalorian was shot exclusively in California (and possibly NYC). Read on for more details!
California
Various (highly confidential) locations throughout California were used to film Seasons 1 & 2, but we did the digging so you don't have to plow every Reddit thread just for some BTS goodies! Here are the main areas in California that filming was completed in:
Manhattan Beach
Manhattan Beach Studios (MBS)
1600 Rosecrans Ave., Bldg 7, Ste 101, Manhattan Beach, CA 90266
Ah, alas, this isn't the Manhattan Beach you were expecting to see on this list (sand, sun, hot bods, and – well, the beach).
Nearly everything from the first eight episodes of Season 1 was shot indoors at Manhattan Beach Studios (MBS) using ILM's StageCraft technology.
According to IndieWire, actors in this studio performed in a large 20'-high, 270° semi-circular LED video wall and ceiling with a 75'-diameter performance space.
As noted before, this is where all practical set pieces were combined with all the digital FX on the screens that brought Mando to life so seamlessly (and believably!)
"In season one, once you've set up 'this is what the show is,' you're always open to have a little more fun, yet deepen the whole experience for the character and the viewer."
– Dave Filoni
Here's a behind-the-scenes GIF of Pedro Pascal on set (and gasp! – no helmet on), courtesy of Star Wars Holocron's tweet.
Also, check out some screencaps here from a user's tweet, via a recent VIEW Conference that detailed more VFX techniques from Mando.
Bonus: Director Jon Favreau shared exclusive set photos from The Mandalorian on his Instagram account, like the photo here.
El Segundo
Another spot cited as a key location for Mandalorian exterior scenes is El Segundo.
But before you run to El Segundo in search of Mando sets to peruse, you should know that most exterior filming was done on temporary sets built specifically for the show, like for instance the 100,000 sq. ft. backlot that was built a mile north of the MBS studios (source: IMDB).
Did you catch that? Many voice actors from Clone Wars and Rebels make appearances in season one. For a full list, check out this article from IGN.
Due to the top-secret nature of filming, there isn't much photo evidence of the film sets in El Segundo, except for both of these lucky Reddit users (here and here) who happened to sneak glimpses of the set.
Fun fact: While Baby Yoda was an internet sensation once the show debuted, merch wasn't actually sold until early 2020. This was to avoid spoilers ahead of the show's premiere, which was actually an incredibly smart marketing strategy!
Making Star Wars and The Daily Mail also provide some exclusive photos on set (most likely in El Segundo).
Also, here's a behind-the-scenes photo from Star Wars Holocron's tweet that shows Matt Lanter and Rick Famuyiwa filming Chapter 6 of Season 1.
For some exclusive footage from Season 1's filming, check out the video below:
Looking for more Mandalorian goodness? Check out our roundup of iconic lines from season one here!
Death Valley National Park
Finally, an iconic filming location that most of us should be familiar with!
Some of the exterior shots in Mando Season 1 and 2 were filmed in Death Valley National Park.
Technically straddling the border of California and Nevada, Death Valley National Park is one of the most famous national parks in the U.S., with approximately 1.3 million visitors per year (as of 2019; source: NPS).
With a staggering size of 3.4 million acres, this national park is roughly the size of the entire state of Connecticut!
It's best known for rugged landscapes and being North America's driest and hottest spot.
Where do we see Death Valley in the Mandalorian? Well, this park's picturesque sandy palette stands in for the planet Arvala-7 in the first episode, and you can see it clearly as Mando's spacecraft flies in for the first time.
Also, who can forget the iconic moment we meet Kuiil for the first time in Chapter 1? Besides giving us one of the best quotes from the entire series ("I have spoken!"), this lovable Ugnaught vapor farmer also introduces us to some of the prettiest landscapes seen in Mando.
SPOILER ALERT: The following two paragraphs involve info from Season 2, so scroll past if you haven't seen Season 2 yet!
In Chapter 9 of Season 2, Death Valley is clearly the backdrop for 98% of the episode. All the beautiful, sweeping shots of desert lands were absolutely shot in the national park (as you'll recognize instantly).
We won't reveal too much but, Mando travels to Tatooine, which showcases extremely high mountains and stunning vistas that will make you want to drop everything and take a road trip to Death Valley this instant. And remember, almost everything you see onscreen in the episode is practical effects – even those lovable Banthas!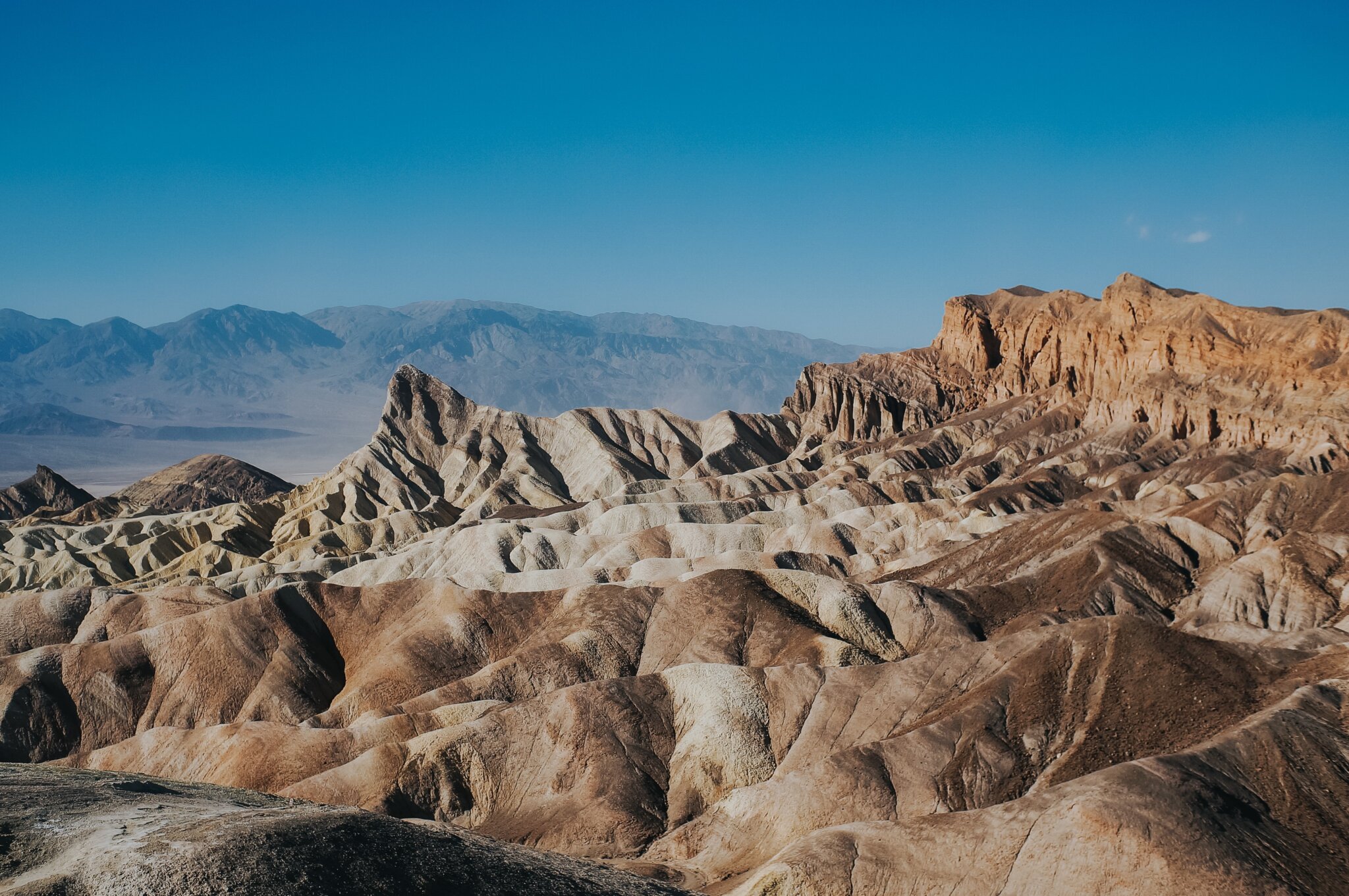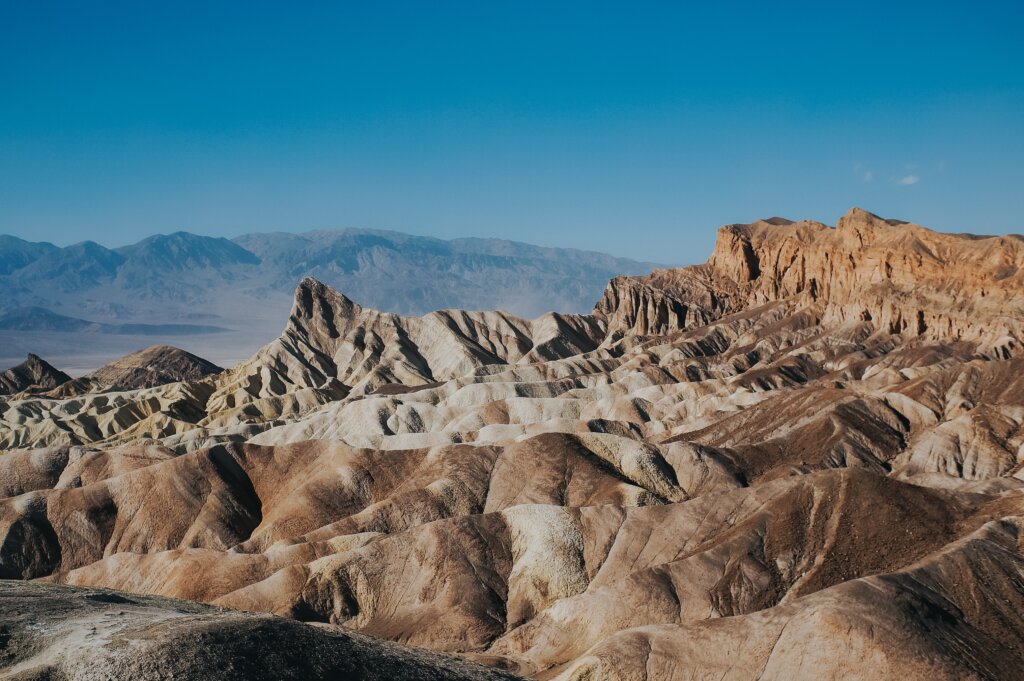 The best part is (unlike the studio sets), these are landscapes you can actually visit in real life!
Did you know? One of the people in the Mando suit is Brendan Wayne, the grandson of legendary actor John Wayne!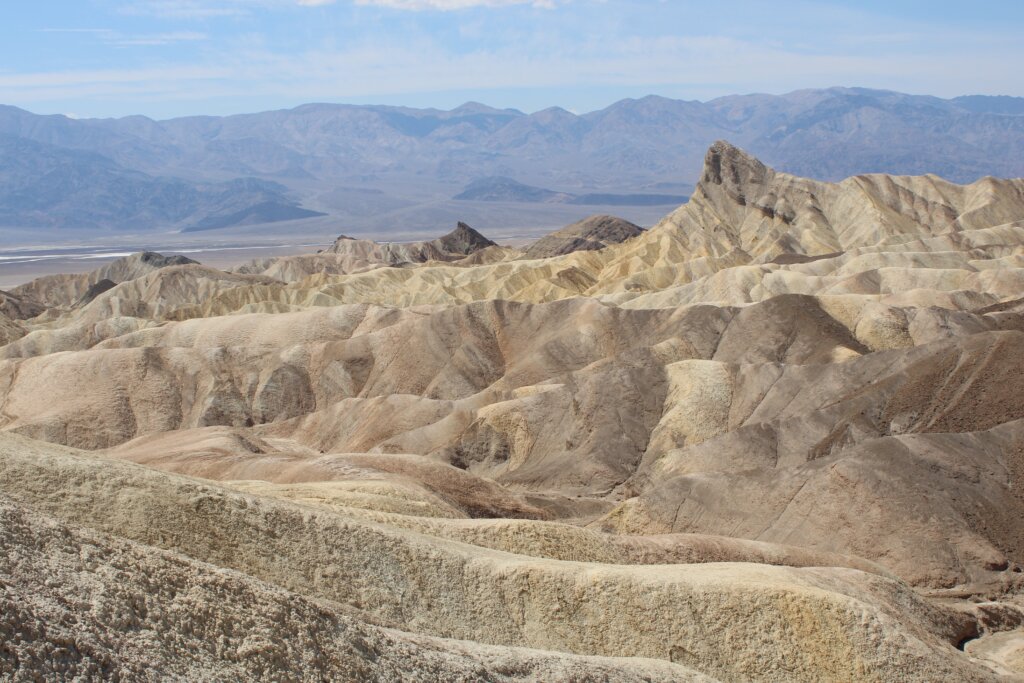 And no, your eyes aren't playing tricks on you – this was also one of the locations for an additional Tatooine scene in A New Hope! (Source: IMDB)
While there's no official record of which scenes were filmed here, based on the landscapes alone, we can likely infer that it was parts of Chapter 1, 2, and 5, when panning shots of Arvala-7 are used.
Fun fact: Werner Herzog (the Client) had never seen a single Star Wars movie prior to this role! He later praised the practical FX, saying, "it's cinema at its best."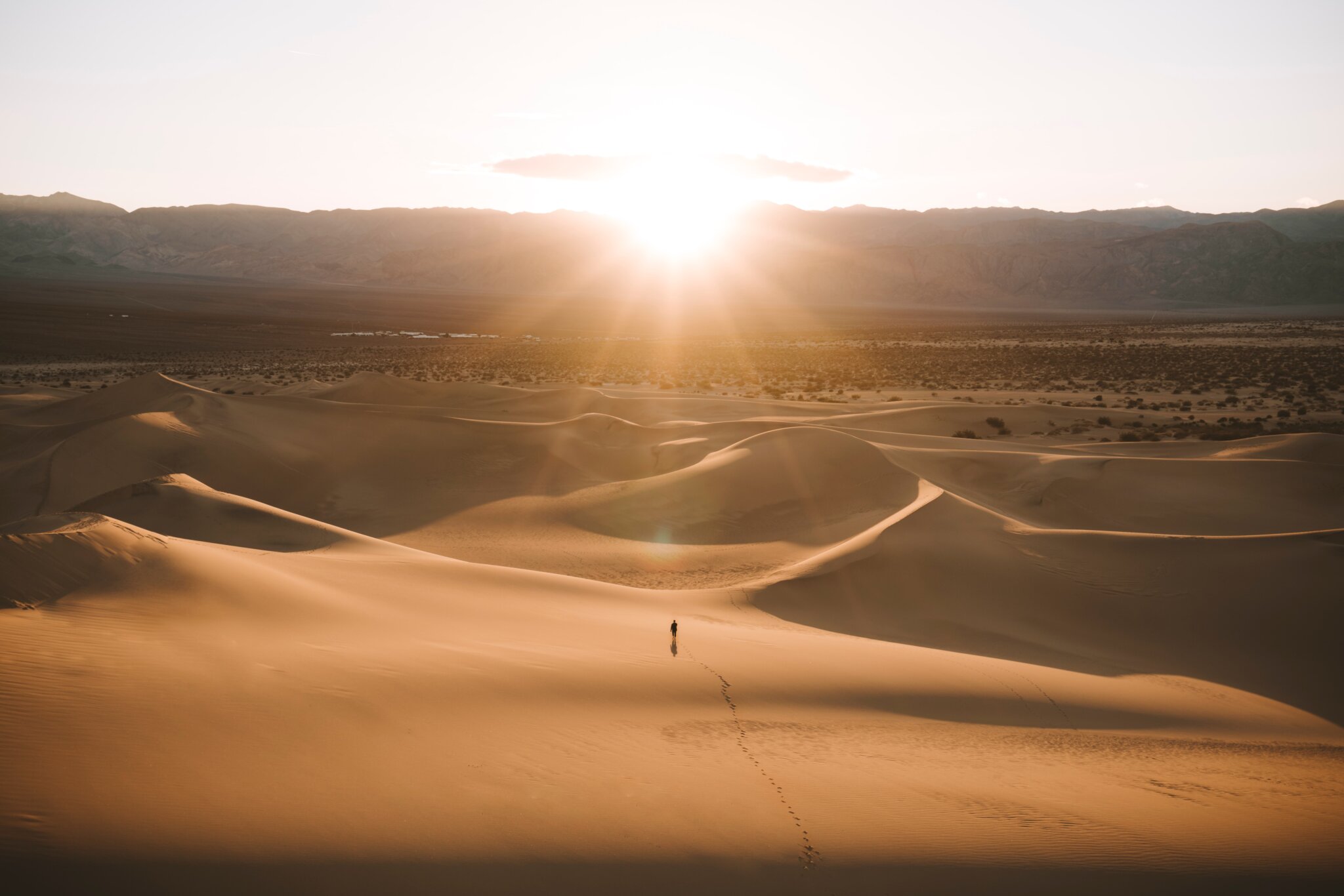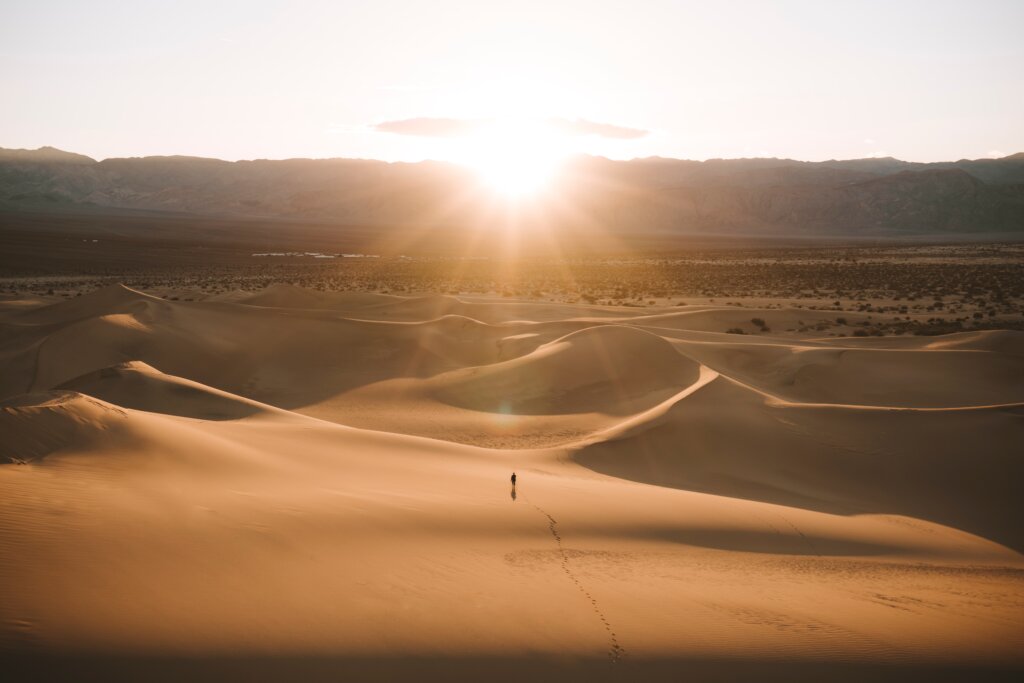 While you're at the national park, look for notable filming locations such as Manly Beacon and Red Cathedral at Zabriskie Point, which most likely were home to more shots of Arvala-7 throughout the seasons.
The burnt, sandy color palette of the entire national park will make you feel as if every step you take is actually within the world of Mando!
Did you catch that? In the first episode, a Kowakian monkey lizard is briefly seen roasting on a spit. It's the same species as Salacious Crumb, who was with Jabba The Hutt on his throne!
Simi Valley
Simi Valley covers an expansive area in California, which made it another ideal (and secretive) filming location for the Mandalorian.
Check out this Reddit thread where a viral TikTok was posted (find the actual video here, from @starwarsfansecrets). A fan recorded a hike somewhere in Simi Valley and surprisingly stumbled upon *gasp* possible Mando Season 2 filming footage.
And in "Disney Gallery: 'The Mandalorian' Making of Season 2," the above was indeed confirmed. This was the first time the crew took production outside of the Volume, and the only chapter in Season 2 that was filmed here (as noted by the BTS documentary) was the Boba Fett episode (Chapter 14, "The Tragedy").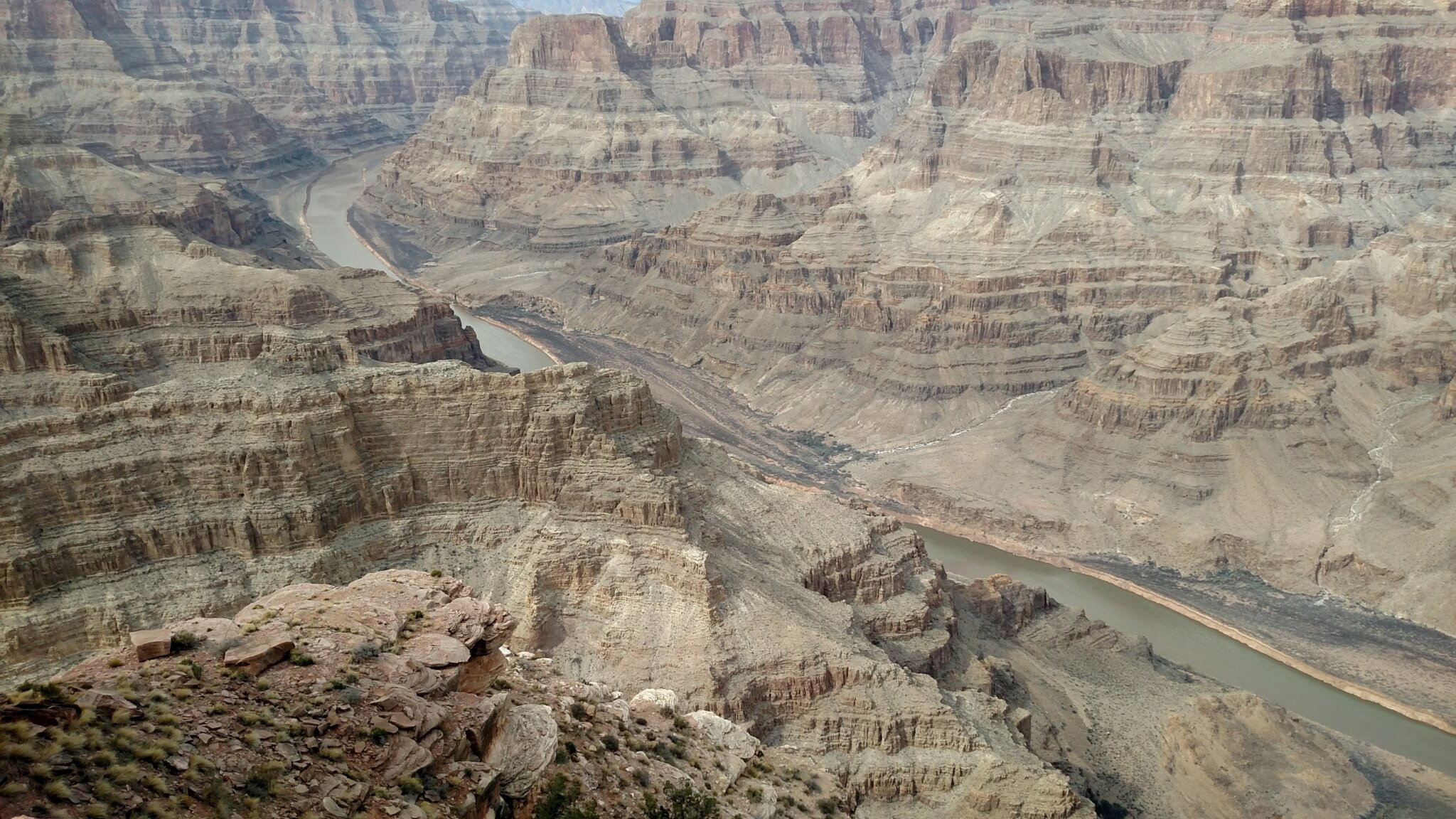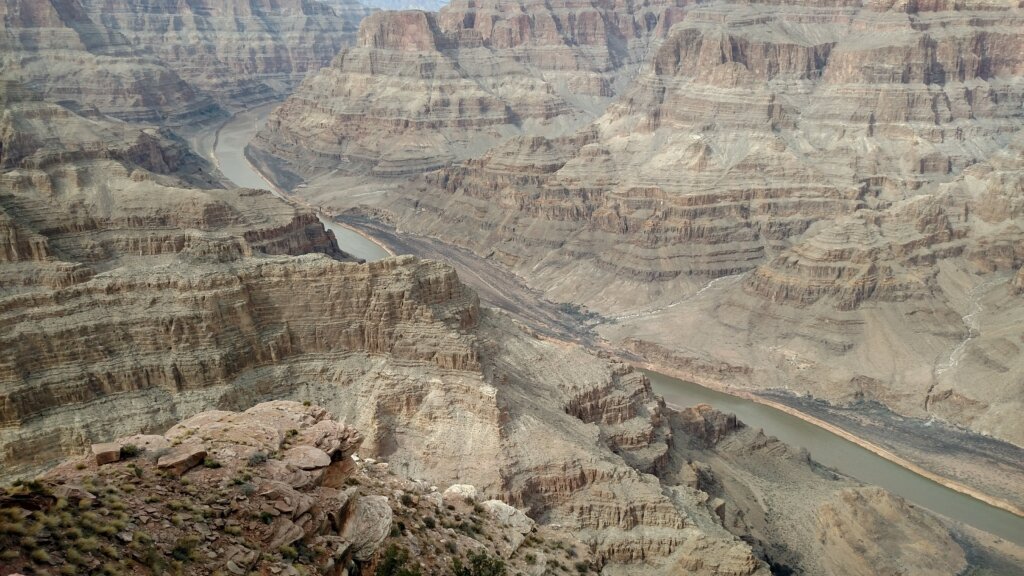 Scenes with direct sun were usually filmed in the backlot, but it wasn't big enough for the fight sequences with Boba Fett and the Stormtroopers in Chapter 14. Thus, Simi Valley was used, but it wasn't exactly easy.
The terrain was extremely traverse, so they had to hand carry things (up to 50 pounds!) that they wanted on top of the rocks. Plus, with Simi Valley's dryness, they weren't able to use fire or explosions, EXCEPT when Fennec was running on the rock, far enough away from any possible combustibles.
The rest of the explosions were all VFX in the Boba Fett episode (seen below), truly proving the hard work of the production teams.
New York
For all-inclusive purposes, we're including NY on this list. Nothing has been clearly confirmed or denied, but read on:
There are several sources that cite New York as another filming location for The Mandalorian, although which exact scenes are still unclear. Given that many cast interviews have said that the show filmed entirely in California, we're not 100% sure whether reports of filming in New York are correct.
However, in the name of comprehensiveness, we've included it anyway! Let us know in the comments if you know what scenes might have filmed in New York (or if they did at all).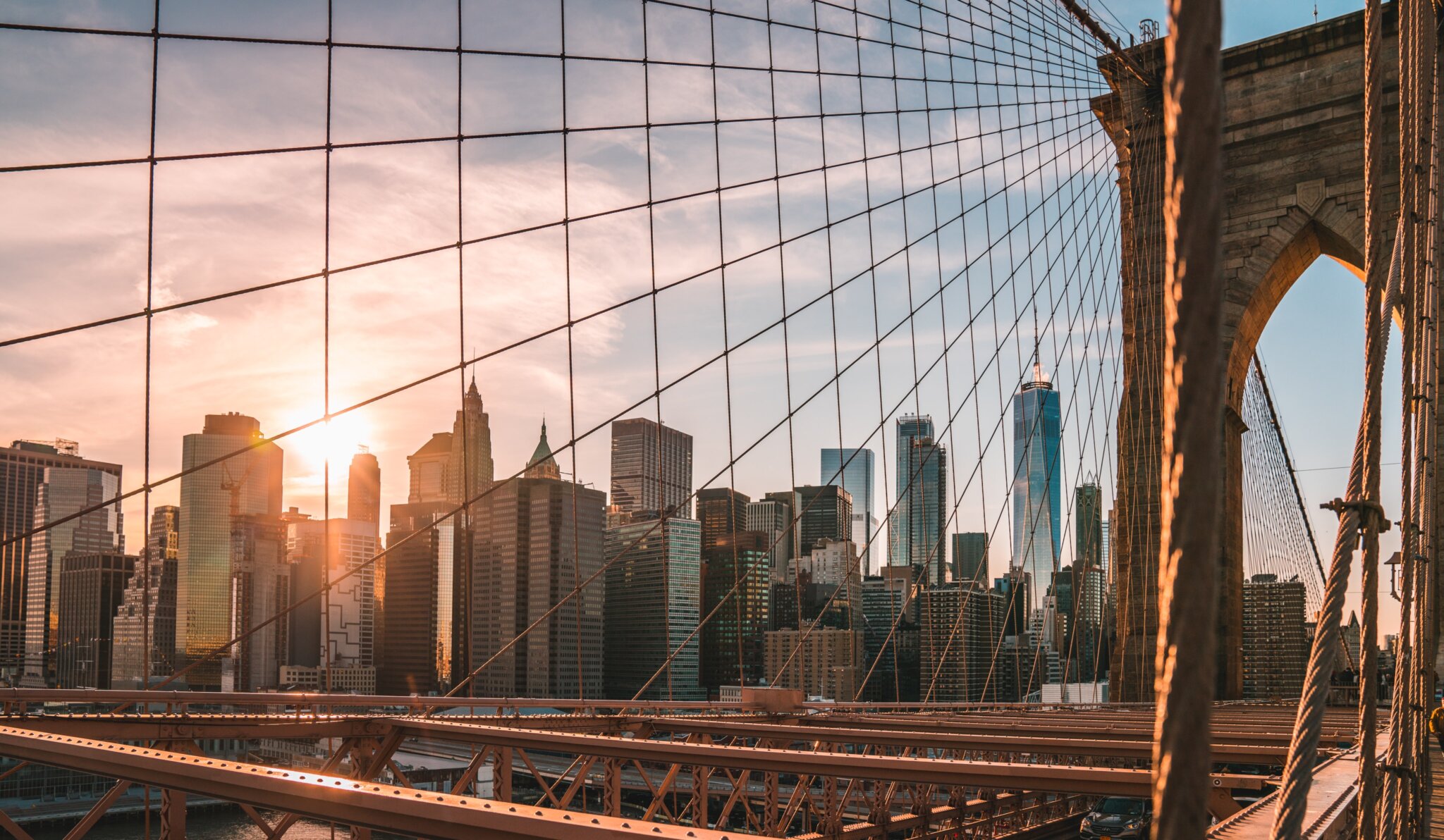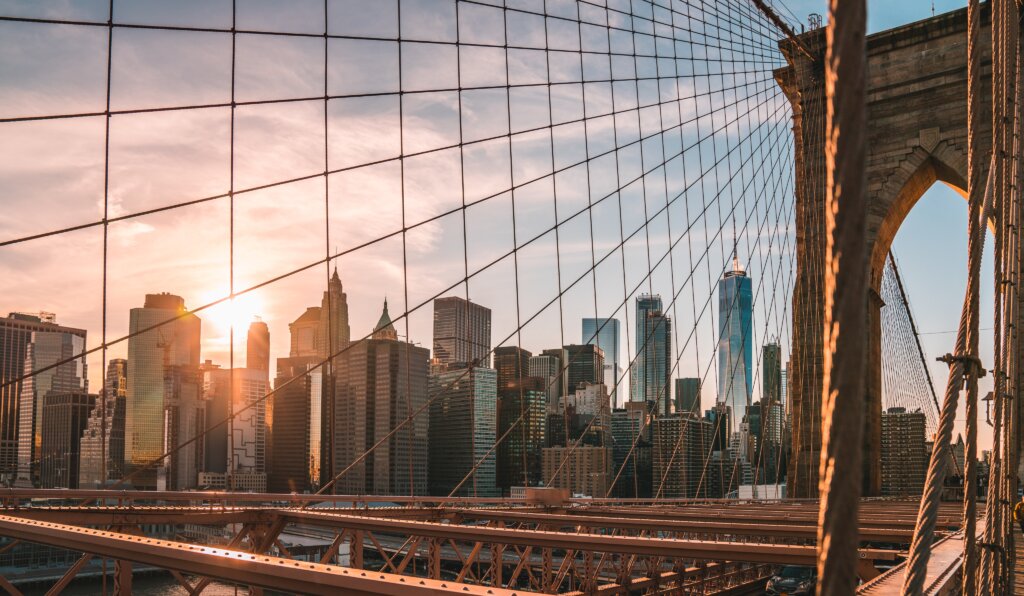 Key Tidbits We Learned From Filming of Season 2
Thanks to the best Christmas gift of 2020, Disney+ released "Disney Gallery: 'The Mandalorian' Making of Season 2," with BTS looks at production life and footage of the cast and crew between takes. Here's all the juicy stuff we uncovered:
Perhaps one of the best takeaways from this whole documentary was Robert Rodriguez's (director of Chapter 14, "The Tragedy") guitar bop with Baby Yoda in BTS footage. You can find the adorable GIF in Rodriguez's tweet here (and be assured that in a few weeks, it'll officially be on GIPHY!).
Other than the never-before-seen BTS footage of cast and crew goofing off backstage, we were also treated to a PLETHORA of geek tidbits about the show. We learned that Rodriguez prepared to direct the paramount episode with Boba Fett's return by getting his sons to help him film a video staged with action figures.
What a TRUE innovator! For anyone aspiring to get into production and the film industry, take notes – that might be a highly effective way to stand out from the crowd.
This special also does a great job of applauding Jon Favreau's hands-on involvement with the show (especially when compared to other directors and executive producers who might just watch from behind the camera). It's no wonder that fans have hailed him (as well as Dave Filoni) as one of the saviours of 2020 because of how well Season 2 has been received. Huzzah!
Trivia: Katee Sackhoff also voiced Bo-Katan in Clone Wars and Rebels, so it was a sheer delight to see her bring the character to life in Mando. Her character will undoubtedly have a crucial role in Season 3, so we can't wait to see where the show takes her!
For Season 2, production also opened up a creature shop so makeup artists could build creatures onsite. This seemed to streamline the communication and feedback on how to go about designing creatures that all three key players (the episode's specific director, Favreau, and Filoni) brought to life every chapter.
Did you know? Carl Weathers (Greef Karga) directed AND acted in Chapter 12, "The Siege." Not only can he add Star Wars to his directing credits, but he's also an accomplished actor and former professional football player!
The precise attention to detail in both seasons is extremely evident, especially with things like the art used in Chapter 9, "The Marshal." Renowned artist David Choe painted all the exteriors onset to make everything look like graffiti art, and there are countless Easter eggs of the SW legacy hidden within this (pause the documentary to try and find them all!).
According to Choe, they included "a new level of nerdiness," citing that they put the Jawa artwork on the bottom since those creatures realistically wouldn't be able to reach any higher. Favreau also gave Choe a cameo as an alien in this chapter!
"You don't wanna make it look like a mural, you wanna make it look like generations of graffiti."
– Jon Favreau about the graffiti art in Chapter 9, "The Marshal"
Throughout Season 2, production crew seemed to develop and expand upon the VFX and technology used in Season 1. The Volume was used for the Chapter 13, "The Jedi," to make the entire episode appear as if it was shot outside in Calodan, on the planet Corvus.
Huge fans and other environmental elements were used to create the feel of Corvus in this "Kurosawa-esque" episode. And yes, Dave Filoni had the honor of bringing his animated character (Ahsoka) to life in real form, which gave us geeks something to truly tear up over.
Did you catch that? John Leguizamo appeared briefly as Gor Koresh in Chapter 9, "The Marshal." He was heavily clad in prosthetics and virtually unrecognizable, much the same as Misty Rosas was when she donned the suit of our belove Frog Lady.
Additionally, Ahsoka's sabers were a combination of a Katana and Soto, designed by prop makers countless times until they got their elegant, sleek design just right.
"I think part of what's fun about the experience of making The Mandalorian is that it's a team; it's a team of creative people working together. So, as much as I enjoy directing, I enjoy just as much, if not more, when I'm working with other directors."
– Jon Favreau 
We expect a few more episodes of Disney Gallery to be dropping weekly, so monitor this space for our updates of Season 2's filming tidbits as we receive them!
We Hope You Enjoyed this Ultimate Guide to Mandalorian Filming Locations!
Did we miss any or get anything misconstrued? Let us know in the comments below! We hope this article gives you inspo to get out there and start hunting for your fave Bounty Hunter, with your Beb Yodz plush in tow!