*FYI - this post may affiliate links, which means we earn a commission (at no extra cost to you) if you purchase from them. Also, as an Amazon Associate I earn from qualifying purchases. For the full scoop on what this means, feel free to check out our Privacy Policy and Disclosure.
---
Unless you've been living under a rock, you'll have no doubt heard of the DracoTok phenomenon, an epic TikTok trend that is sweeping the world and making us all fall hopelessly in love (again) with the one and only Draco Malfoy.
But what exactly is DracoTok? What do DracoTok videos look like? What DracoTok songs and sounds do you need to know about?
This post explains EVERYTHING you need to know about DracoTok, whether you're completely new to it, dipping your toes in for the first time, or simply looking for more content to satisfy that endless Draco thirst.
Enjoy!
What is DracoTok on TikTok?
Because the TikTok algorithm is so centered on repeatedly giving users the kind of content they consume already, users often talk about "sides" of TikTok, i.e. the niche of videos that they get shown most often.
It's pretty self explanatory then, but DracoTok refers to the wildly popular side of TikTok that shows videos centered around the legendary Draco Malfoy from Harry Potter.
From POVs where users insert themselves into the Harry Potter universe to lip sync videos featuring iconic Draco Malfoy lines, the range of content you can find under the #DracoTok umbrella is vast, creative, and frankly, super impressive.
At the time of writing, the DracoTok hashtag has amassed over 3.2 BILLION views on TikTok… making it one of the most popular trends of the year!
How Did the DracoTok Trend Begin?
Let's be honest: with over 3.2 billion views, it's kind of tough for us to trace back the exact origins and history of DracoTok.
In fact, some OG Draco stans (as in, you've low-key been obsessed since you were 13 years old at a midnight screening of Prisoner of Azkaban) might even argue that loving Draco is far from a trend, but actually something we've done for years.
… But hey, catty territorial tendencies aside, it's impossible to deny that TikTok has really brought Draco Malfoy stanning back to the mainstream… and while making videos about Draco or even using #DracoTok isn't an entirely new phenomenon, the trend really exploded this year in early September 2020.
(Yes, we agree – DracoTok is possibly the only good thing to come out of 2020)
The earliest mega-viral DracoTok video we could find comes from @isabelle_rose_, who posted this DracoTok video on September 6. She also used the hashtag two days prior for another video that amassed hundreds of thousands of views.
The first Urban Dictionary entry for DracoTok was also not posted until September 15.
And from that point onwards, the hashtag became flooded with unique DracoTok videos and POVs. It was only a matter of time before the real life Draco Malfoy (Tom Felton himself) would take notice, which brings us to our next section.
DracoTok & Tom Felton
What does Tom Felton think of all this?
We already know from many interviews and appearances that Tom Felton (who of course plays the role of Draco Malfoy in the Harry Potter films) is a pretty cool guy… but still, knowing there are millions of people out there fawning over a role you played over a decade ago… might be disconcerting to some.
… But not Tom Felton! In fact, Tom has fully embraced DracoTok to the extreme – first by commenting on DracoTok videos back in early September, then posting a funny "reaction" video on Sept 21, all the way to launching his own DracoTok challenge (the #PottahChallenge) earlier this week, with a matching #DracoTok profile photo to boot.
This man has seriously embraced the trend with open arms, and we are here for it.
He has even begun duetting his favorites, so check that out on his TikTok here @t22felton.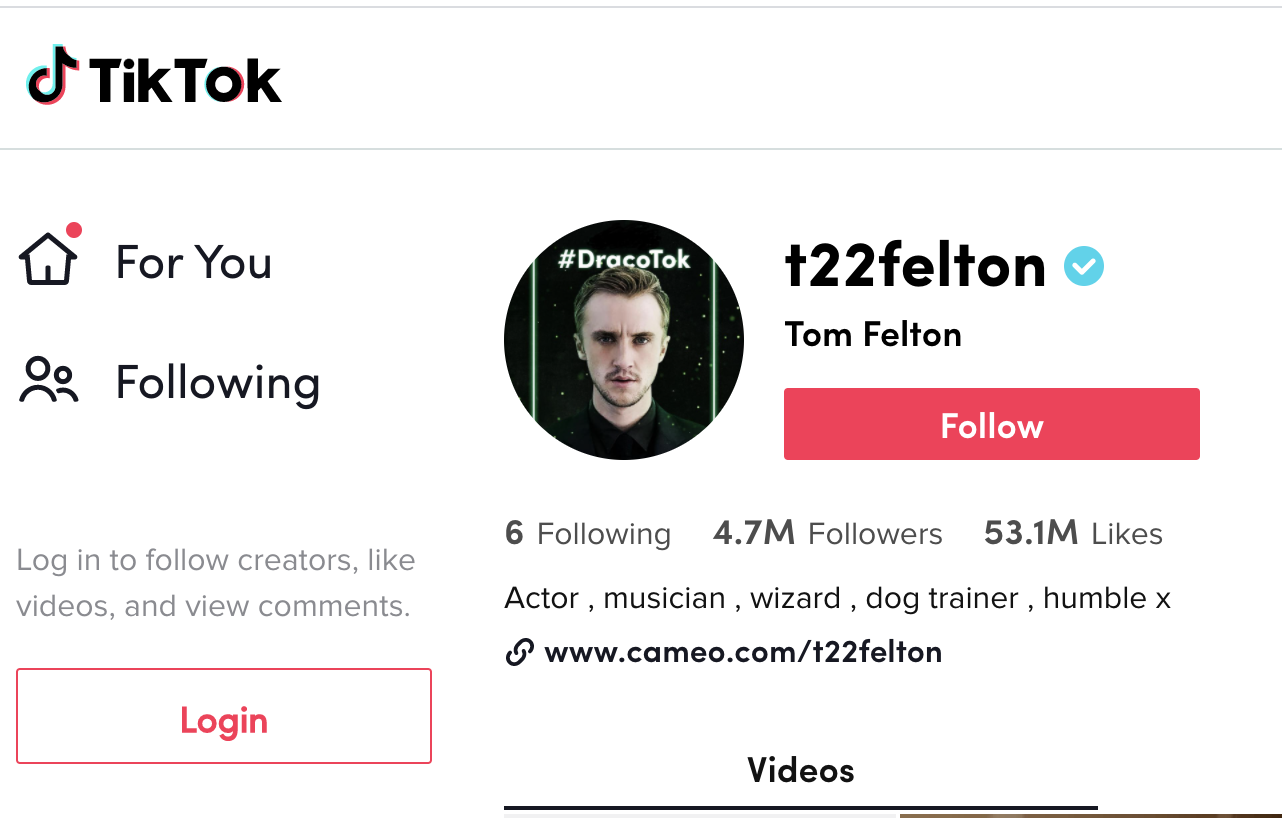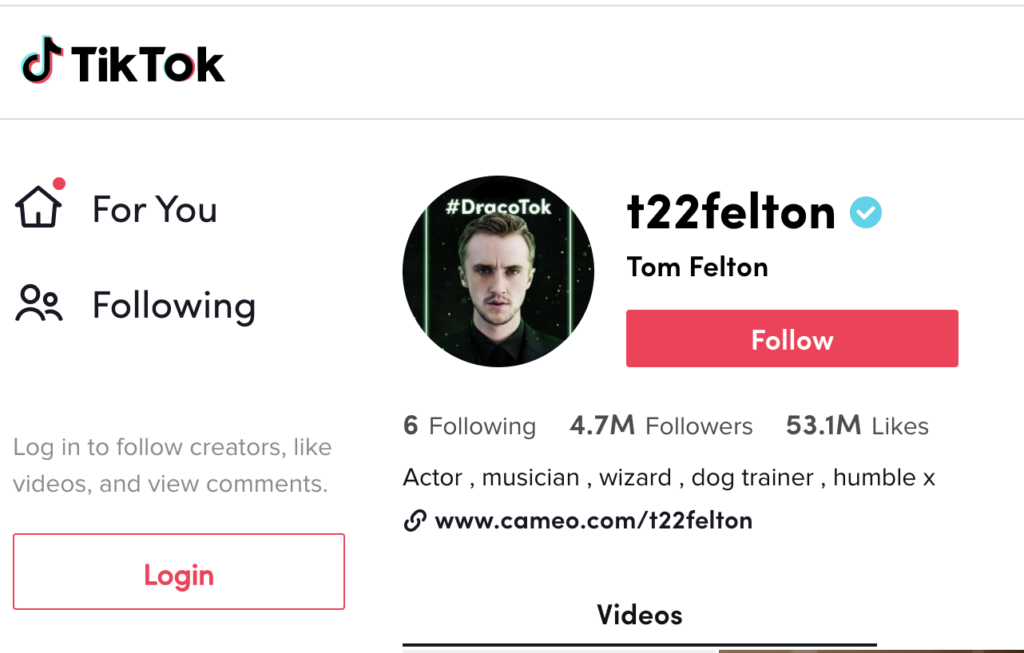 The Best DracoTok Video Types and Examples
So what kind of videos can you expect on DracoTok? Whether you genuinely have no idea or are just looking for some ideas to jumpstart your own entry into DracoTok, here are the top 5 most popular DracoTok video types:
1. POVs
POV of course stands for "Point of View". In the world of TikTok, POVs are a type of video that depict scenarios where the viewer is given a role/context as to what's happening. When the trend began, POV videos would often involve scenarios "POV: I'm your boyfriend and we're going on a picnic" followed by a video showing what that scenario would be like.
Applied to DracoTok, you might see videos like "POV: You're the new student at Hogwarts and Draco wants to ask you to the Yule Ball", followed by visuals of how that would play out.
Sometimes, POVs are even catered towards the viewer, with lines that the viewer can say out loud to complete the scene, or "Y/N" (your name) placed in the lines so viewers can imagine themselves in these scenarios.
Of course, as with all Internet things, now the meaning of "POV" is slightly looser than that, and can refer to a broad range of videos that may or may not involve the actual viewer themselves.
These days, the term POV is liberally used for any video that shows a certain scenario being depicted, usually with a caption that gives context and the right frame of reference for the viewer to be able to understand the story being told e.g. "POV: it's the after party of the Yule Ball"
Multi-part POVs that are broken into chapters of a story are especially popular, and a great way for TikTokers to grow a dedicated and invested following.
Here are some examples of DracoTok POVs:
2. Draco Malfoy Lip Syncs
Hands down, Draco Malfoy had some of the best lines in the Harry Poter movies (click here for our full list of Draco Malfoy quotes).
Unsurprisingly then, another popular subset of DracoTok involves lip syncing and acting out some of Draco's best lines.
Here are some examples:
3. Draco Malfoy Edits
Edits of Malfoy's best clips from the Harry Potter movies are also really popular, usually applying aesthetic filters/editing techniques along with some music.
Many users also create aesthetic edits so that other users can save them as live wallpapers to use, perfect for curating the perfect Harry Potter themed iOS home screen!
4. General Tom Felton Appreciation Videos (AKA TomTok)
Of course, while most fans will agree that Tom Felton is NOT Draco Malfoy, a huge subset of DracoTok simply celebrates Tom himself, sharing fun behind the scenes clips from Harry Potter filming, the best sound bites of Tom from conventions and interviews, as well as clips of Tom from other shows.
Many users have even taken to calling this "TomTok" – a celebration of Tom Felton as a cool guy, rather than his role as baddie Draco Malfoy.
Here are some examples of these DracoTok videos:
5. Draco Merchandise & Swag Showcase
Lastly, some DracoTok videos simply show off users' best Draco swag, from full on cardboard cutouts and Dior Sauvage (allegedly Draco's smell) to cozy Slytherin sweaters and Draco scented candles. These videos are usually accompanied by popular DracoTok sounds (more on this below).
If Draco Malfoy swag sounds up your alley though, you might be interested in this list of Draco Malfoy themed gifts here.
Here are some DracoTok videos that showcase unique Draco merch:
Top DracoTok Songs & Sounds
Many of the DracoTok songs are used for Harry Potter TikTok in general, and we have a full list here of HP TikTok songs and sounds that have been really popular lately.
BUT, if you are looking specifically for some DracoTok songs and sounds, here are some of the top ones:
DracoTok & Shifting
If you've gotten this far into reading all about DracoTok, you might be curious about other Harry Potter trends on TikTok.
Well, another extremely popular theme in DracoTok (and PotterTok in general) is reality shifting, particularly reality shifting to Hogwarts. You can learn more about it in this article.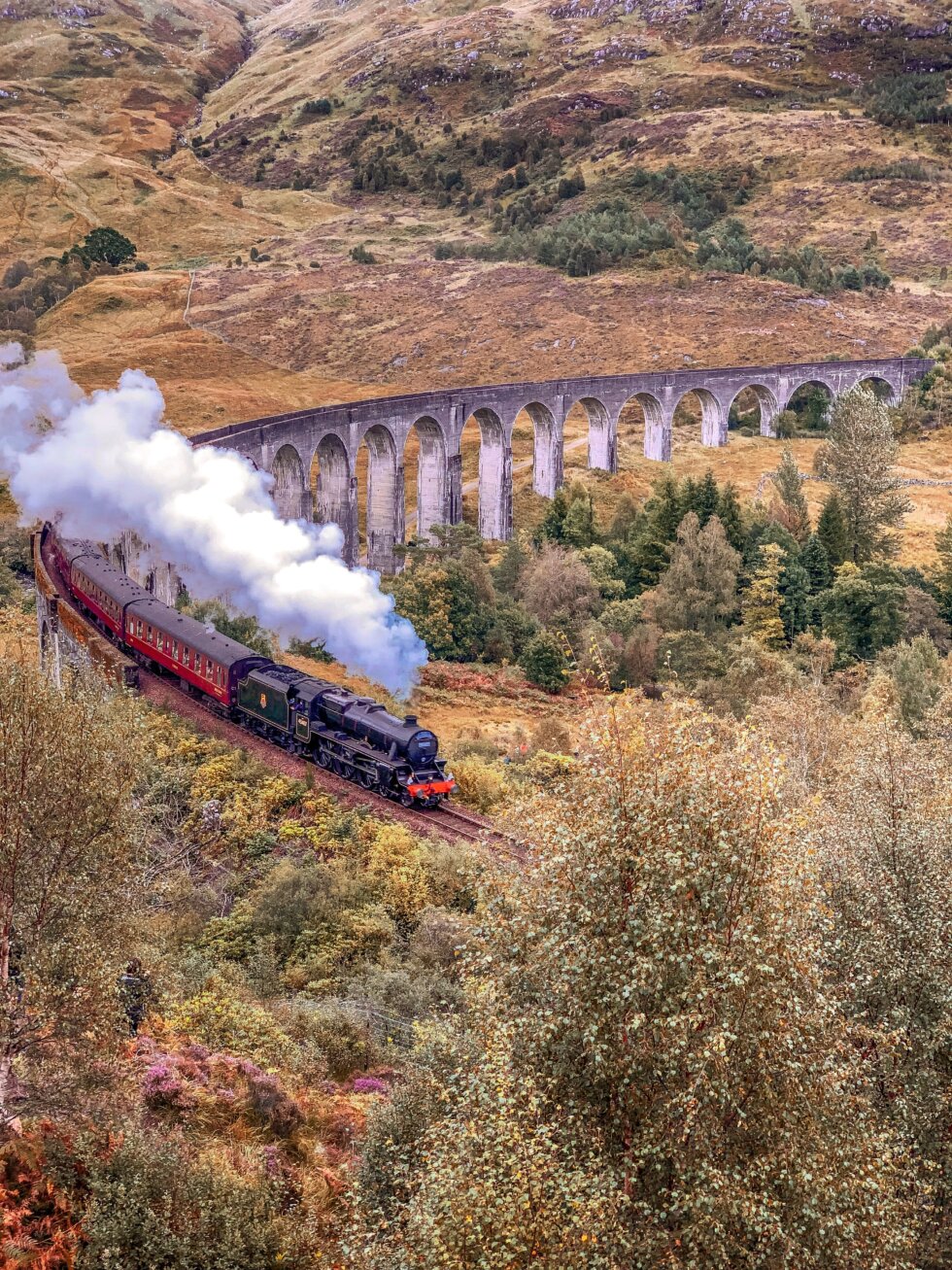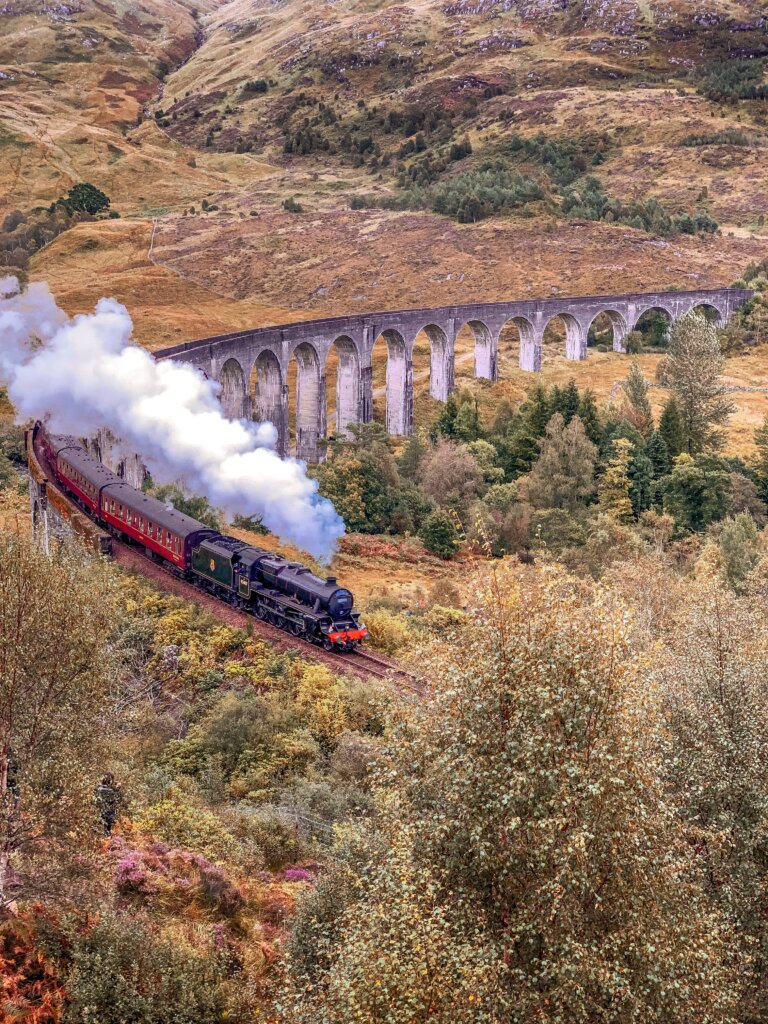 We hope you enjoyed this guide to DracoTok!
Whether you're new to it or trudging waist deep in it already, we hope this guide to DracoTok was helpful. Enjoy the endless scrolling! We'll see you in there.