*FYI - this post may affiliate links, which means we earn a commission (at no extra cost to you) if you purchase from them. Also, as an Amazon Associate I earn from qualifying purchases. For the full scoop on what this means, feel free to check out our Privacy Policy and Disclosure.
---
If you have been drooling over the aesthetic Harry Potter home screens that have been going viral left, right and center on Tiktok (along with DracoTok), then this article is going to teach you how to make your own!
From where to find aesthetic Harry Potter photos and wallpapers to which apps are best for widgets, this article will tell you everything you need to know about using iOS 14 to create a stunning Harry Potter home screen.
Hopefully, this will at least tide you over until you get to visit Hogwarts in real life someday.
Before we get to it, we should stress that this article is meant for phone users running iOS 14. While many of the ideas and resources can be applied to other operating systems, the screenshots and specific instructions below will relate to iOS only.
Now, without further ado, here's how to get THE perfect Harry Potter iOS home screen design, step by step…
Save this post for later on Pinterest: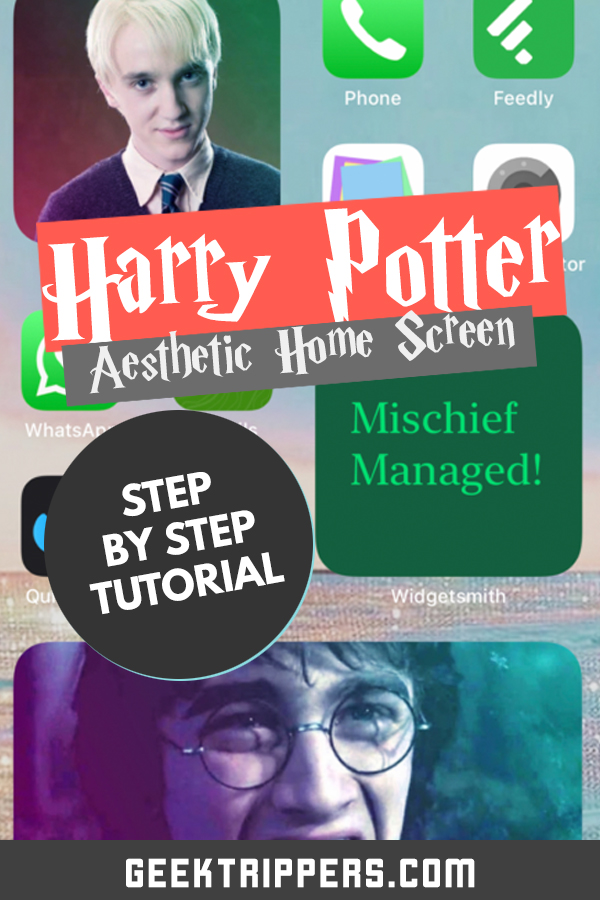 1. Set up an awesome Harry Potter Live Photo wallpaper
As with all things in life, first impressions matter when it comes to nailing the perfect Harry Potter aesthetic home screen.
For an extra magical touch, you should make sure you have a cool Live Photo wallpaper for your Lock screen. These are photos that (when long-pressed) magically spring to life.
Want to be sneaky? You can even find "hidden" Harry Potter live photo wallpapers which look like a normal photo at first, but unveil an epic Harry Potter themed montage once you hold down on it.
TikTok is a treasure trove of gorgeous Harry Pottered themed live photo wallpapers (and wonderful Harry Potter sounds too).
Here's the good news: if the uploader allows it, you can actually save any TikTok as a live photo to use as your wallpaper. Just press the share button and scroll to the right until you see the "Live Photo" button on the bottom.
Again, there are loads of great examples on TikTok, but we've rounded up some of our favorites for you.
General Harry Potter live photo wallpapers:
Gryffindor aesthetic live photo wallpaper:
Slytherin aesthetic live photo wallpaper:
Hufflepuff aesthetic live photo wallpaper:
Ravenclaw aesthetic live photo wallpaper:
Harry Potter live wallpapers for individual characters: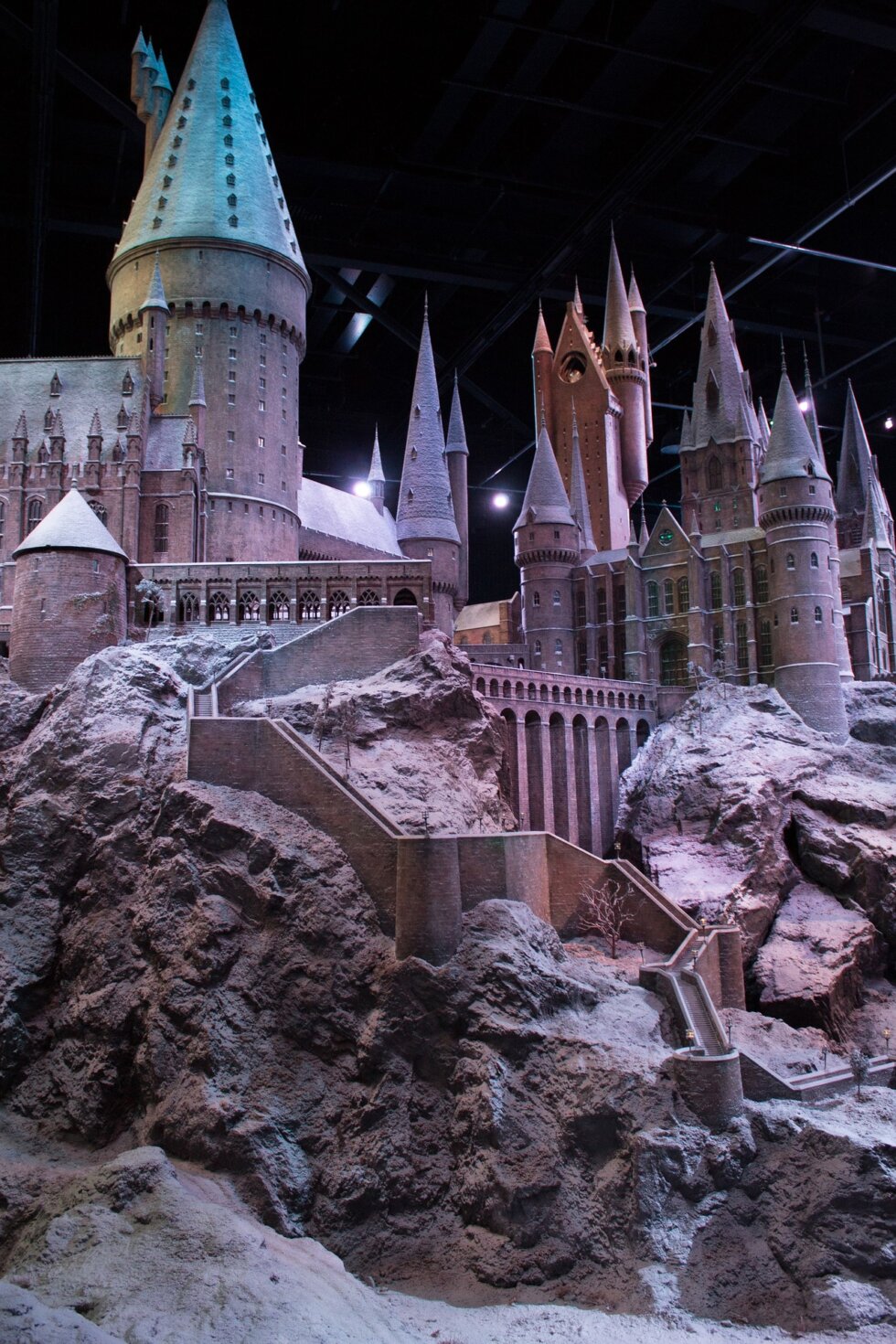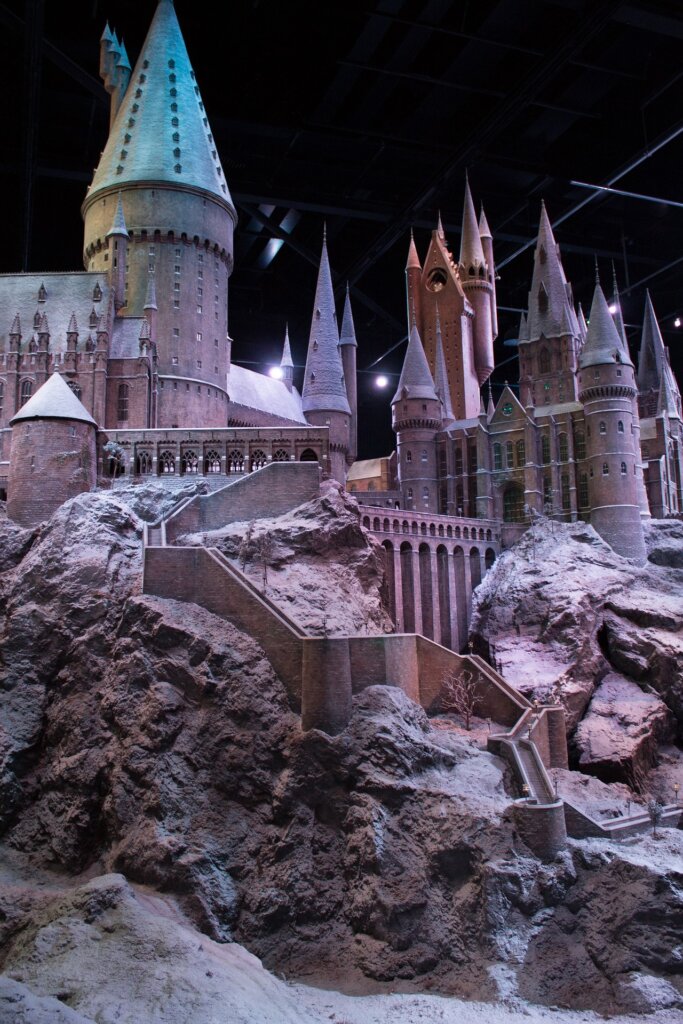 2. Make some Harry Potter-inspired widgets
Hands down, the biggest gamechanger that came with the iOS 14 update was the ability to add unique widgets to the home screen.
Especially when combined with 3rd party apps, now, the possibilities for customizing your home screens are endless!
Two very popular apps for aesthetic iOS 14 widgets include Widgetsmith and Color Widgets.
If you aren't 100% sure how Widgetsmith works, we have a full step by step Widgetsmith tutorial here.
You can also click here for a Color Widgets tutorial from YouTube.
Now, you might be wondering…
What kind of Harry Potter widgets can you add to your home screens for the ultimate Hogwarts-inspired aesthetic?
Here are some ideas from other creative Potterheads:
Hogwarts House pride widgets (as seen in this tweet)
Photos widgets from your fave Harry Potter film scenes and/or actors in the films
Colorful widgets with vibes to match your favorite Hogwarts House color or moods, like in this tweet
"Dark academia" themed widgets like in this tweet
Championing Hogwarts in a large widget while making your icons "float", like this tweet
A different page dedicated to every house, like this tweet
Screencapping some of the best facial expressions from the cast to use in widgets, as seen in this behind-the scenes YouTube video
Colour coordinating your default app icons and having a different page for each House colour, like TikTok user @sofia.comhp here
And if you're wondering where to get Harry Potter aesthetic photos to use for your widgets, here are some places to check out: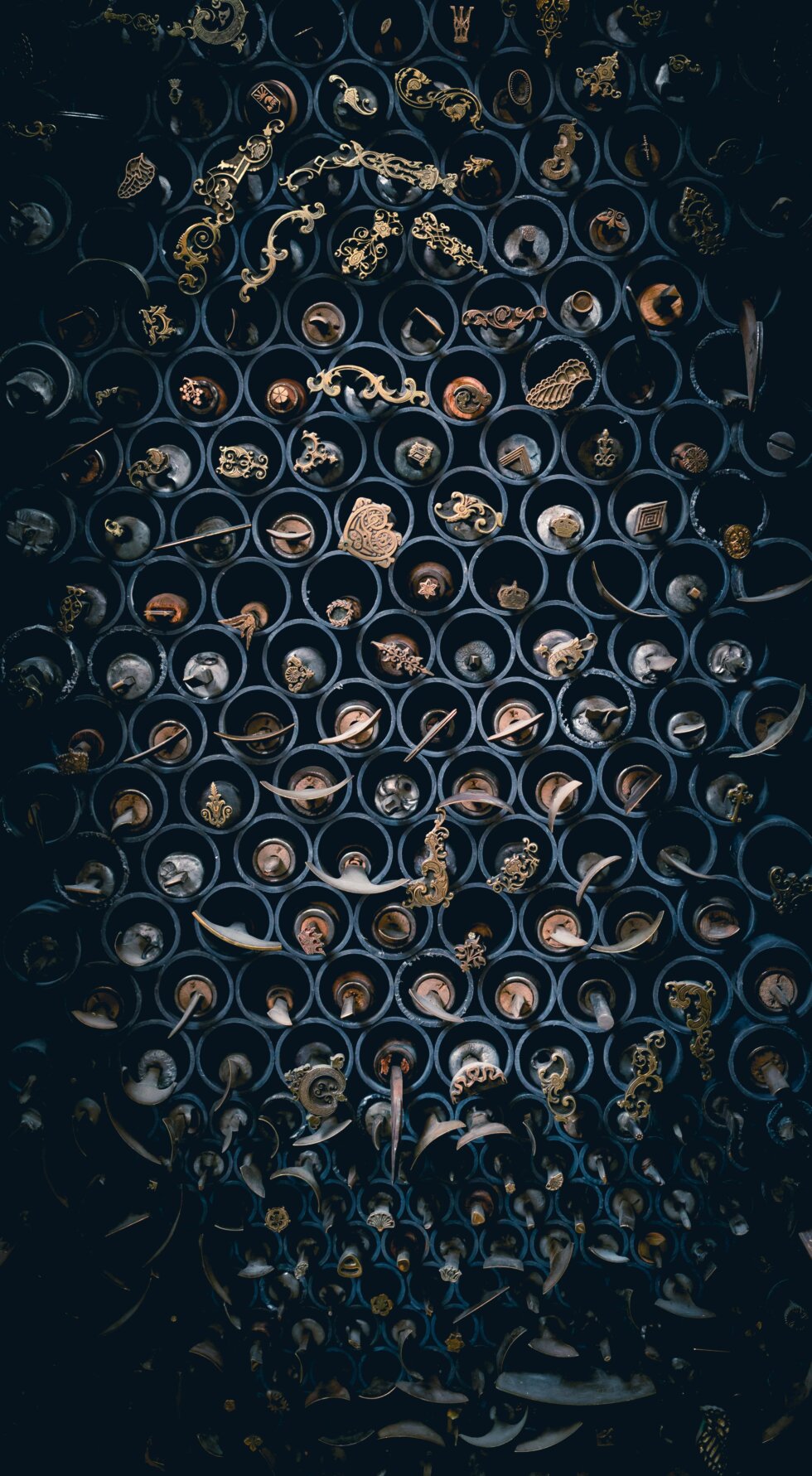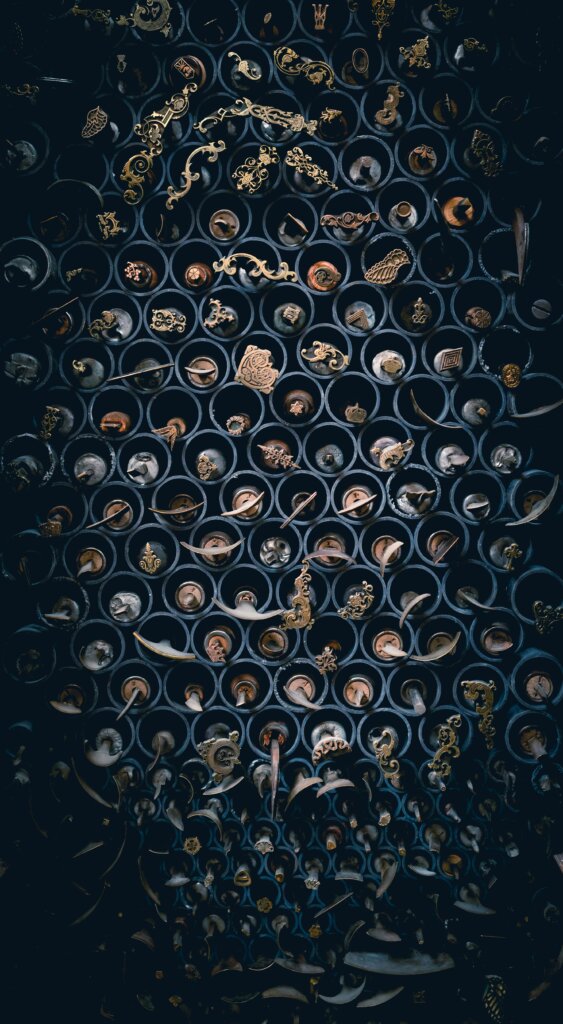 3. Use Shortcuts to change your app icons and names to Harry Potter-inspired ones
Alright, now that your Harry Potter widgets are sorted, let's move onto our next project: customizing your app thumbnails to be Harry Potter themed too!
We can do this by using Shortcuts on iOS.
While custom app thumbnails with 'Shortcuts' aren't a new feature to iOS 14, many people are embracing them now with enthusiasm thanks to how great they can look with customized widgets.
There are tons of different ways you can customize your app icons to fit your home screen's overall Harry Potter aesthetic, from adding House-specific icons to icons featuring your favorite Harry Potter characters.
Click here for a step by step tutorial on how to use Shortcuts to customize your app thumbnails to Harry Potter ones!
WARNING #1: While custom app thumbnails look amazing, doing so with the Shortcuts method (which is so far the only way it can be done) means that your phone will open up 'Shortcuts' briefly before going to your app of choice. Depending on your patience level, this can be super annoying, so definitely be wary of this before changing all your app icons!
With the basics of Shortcuts mastered, you might now be looking for ideas on how to turn your app thumbnails into something that match your ideal Hogwarts aesthetic.
Well, the next step is to find the perfect Harry Potter visuals to use!
You can easily Pinterest, Google, or apps like We Heart It to find ideal images for app icons to suit your Harry Potter aesthetic needs, but here are extra tips and resources:
We Heart It: The "We Heart It" app has the widest (and best) array of behind-the-scenes, rare, and candid photos of everything in the geek realm (Harry Potter, Star Wars, Lord of the Rings, Game of Thrones, you name it). Trust me, I've weeded out my sources far and wide!
Polarr: Most hardcore "aesthetic AF" young'ins have colorized their icons to color-code with their wallpaper and theme. Apps like Polarr can be used to colorize images with the same filters. NOTE: Since saving images takes forever on Polarr, I screenshotted every image once I was done adding a filter. No one will ever know, since you zoom in on the icons anyway when you choose them.
PicsArt: Want to create icons that include popular app symbols as well as your favorite Harry Potter visuals? You can use PicsArt to design your own icons from scratch!
BONUS: To take it a step further, you can try to emulate THIS girl on TikTok who designed every single icon to be a puzzle piece of an actual photo (her entire theme is Studio Ghibli). GOALS!
Still looking for some help and guidance? This YouTube video does an incredible job of explaining the Shortcuts process easily AND giving you further inspo to make your home screens as geeky aesthetic as humanly possible:
WARNING #2: Please note that redirecting all of your apps via Shortcuts and scripting is actually a huge battery drain, so you'll most likely notice a significant decrease in battery life once everything is all set up. Just a small price to pay for beautiful aesthetics!
To make your home screen extra Harry Pottery, you might even consider naming your apps with special wizarding twists on their normal names.
Here are a few ideas for clever alternative Harry Potter app names:
Snapchat: SnapeChat
Instagram: HaGrids
TikTok: DracoTok, TikTonks (see the screenshot below!)
Pinterest: SlytherPin
YouTube: FlooTube, Newtube
WeChat: WitchAt
Facebook: FaceBuckbeak, FawkesBook
IGTV: IGTVictor
Reddit: Freddit
WhatsApp: WhatsApparate
Maps: Marauder's Map
Banking: Gringotts
News: Daily Prophet
Mail: Owl Post
Reminders: Remembrall
Notes: Parchments
Flashlight: Lumos
Safari or Google: AccioAnswers
Clock: Timeturning
Uber or Transport App: Knight Bus, Apparate, Portkey
DoorDash: DumbledoreDash, GryffindorDash
Camera: Charm-era
Train app: Platform 9¾
Public transport app: Floo Network
Any food/drinks app: 3 Broomsticks
Google Translate: Parseltongue
Photos: Pensieve
App Store or Amazon: Diagon Alley
Shortcuts: BellaTricks
Tinder, Bumble, etc.: Lovegood, Felix Felicis
Adobe anything: aDobby
Alarm: Rennervate!
Venmo: Voldemo
Phone: Fellytone
WhatsApp: WhatsApparating
Voice Memos: Howlers
Messages: Extendable Ears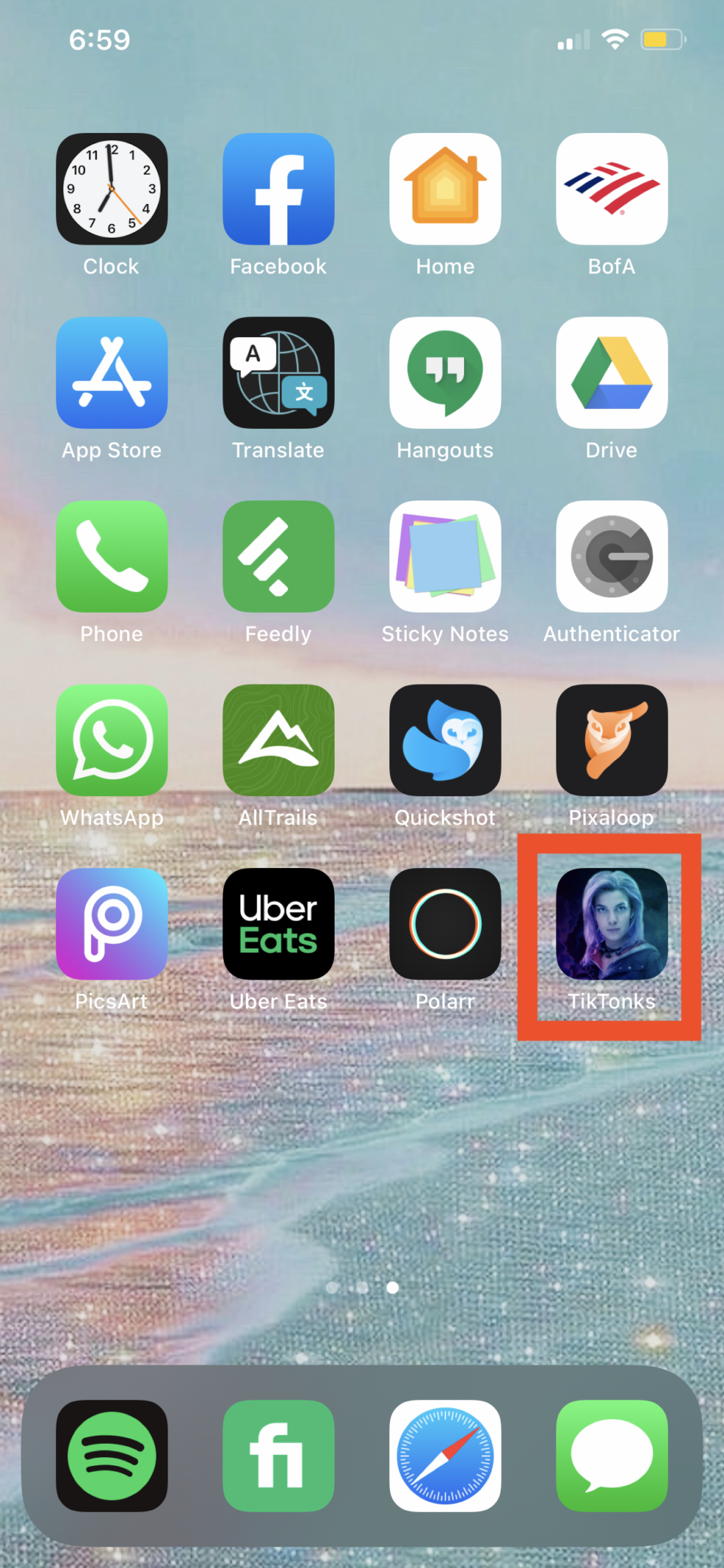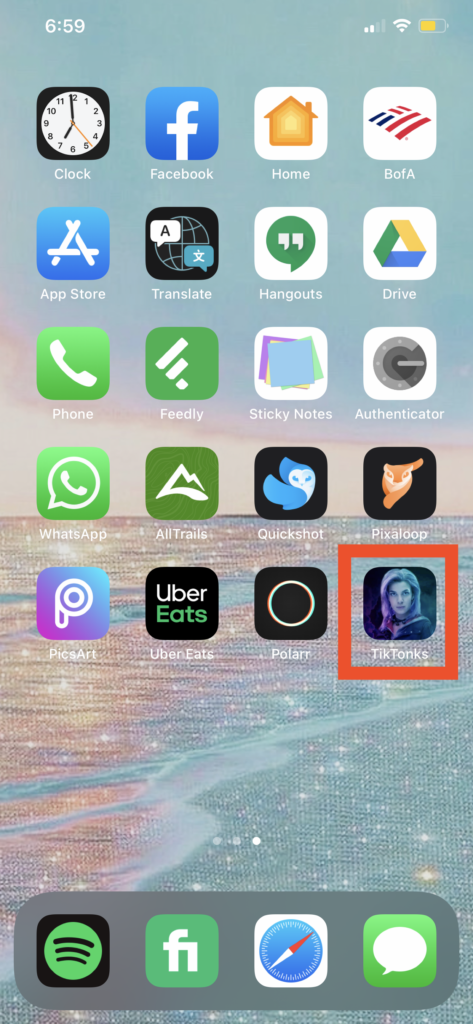 4. BONUS: Set up fun Harry Potter voice commands
Shortcuts are good for not just custom app icons, but also for voice commands if you want to truly turn your phone into a magical device!
This YouTube video from Tiago Furtado shows you some fun voice shortcuts you can add to your phone. For example, you can configure it so that your flashlight turns on when you say "Lumos" and off when you say "Nox".
You can of course use any other fun spells/sayings from the Wizarding World as you wish.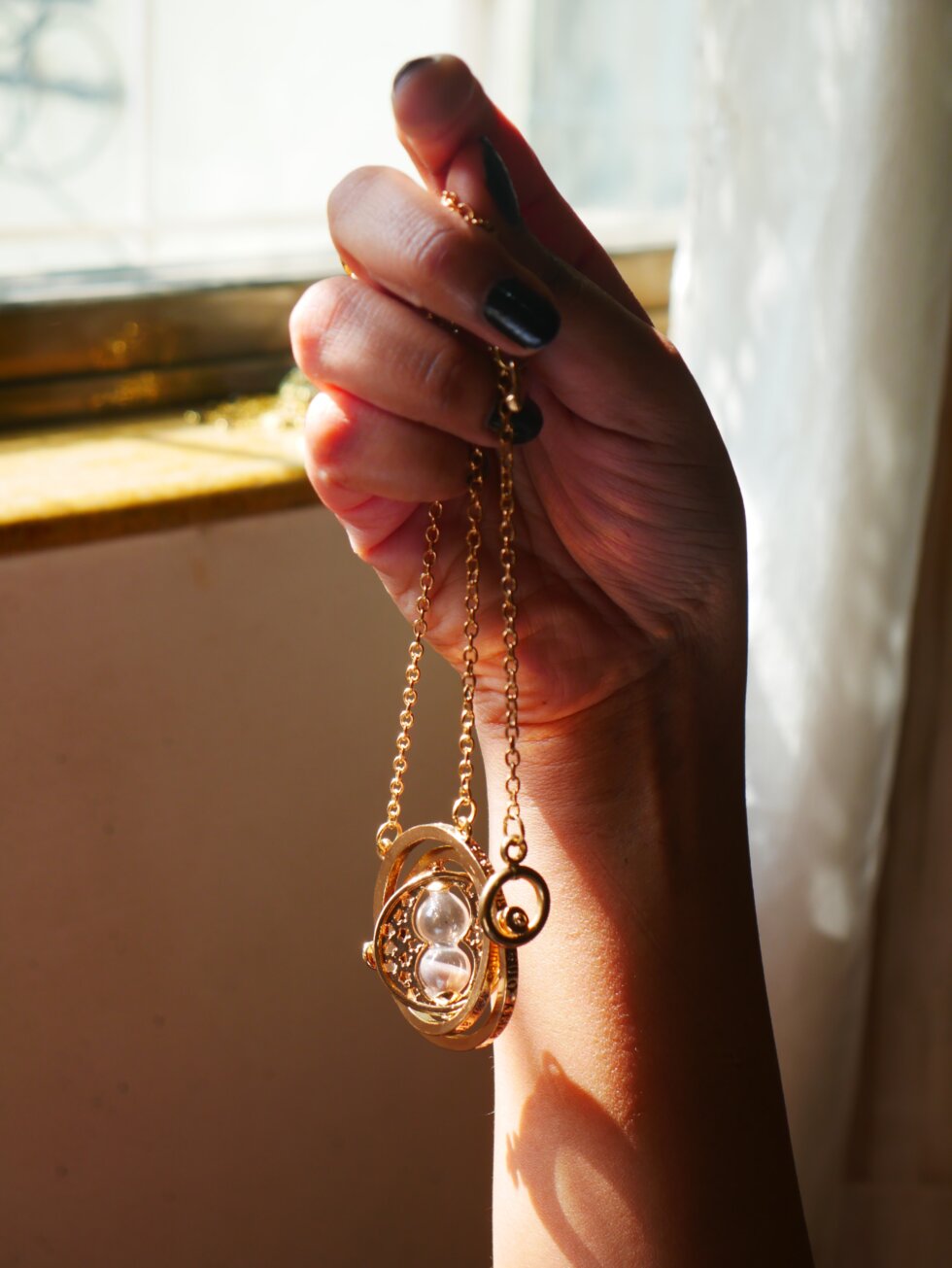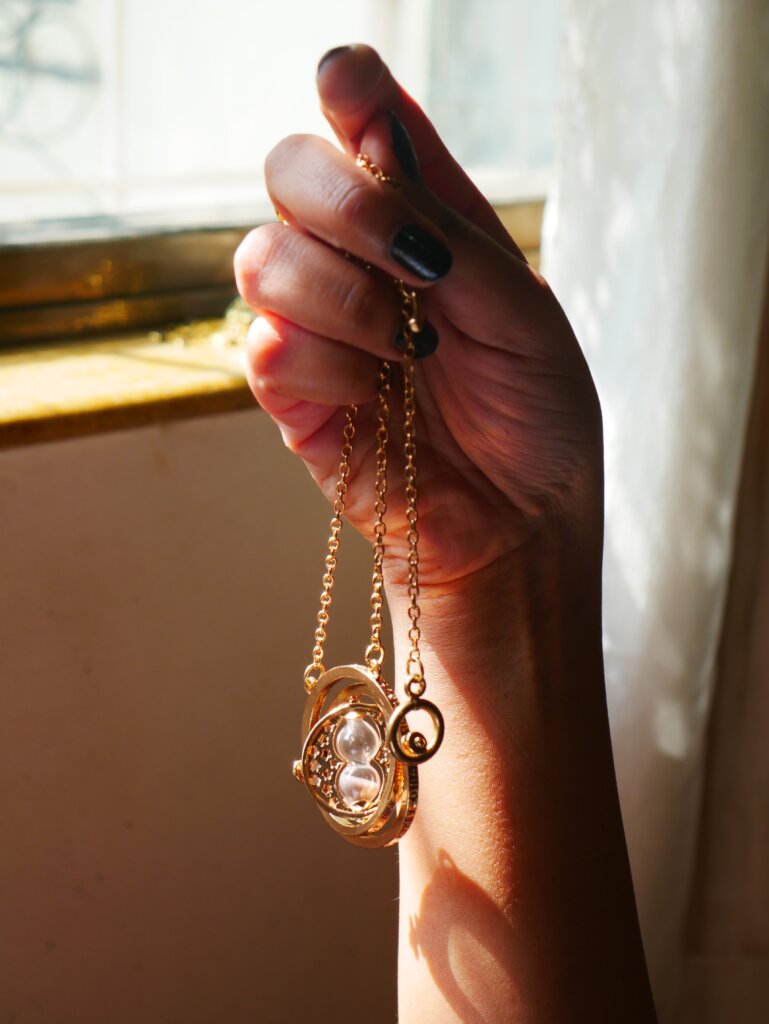 We hope you enjoyed this ULTIMATE Harry Potter iOS 14 Aesthetic Guide!
We hope it was a gateway to the wizarding world in some way or another (and if not, remember that reality shifting to Hogwarts is a thing)! If we missed anything or flubbed up on some tech-y terms, drop a comment below.
Otherwise, happy aesthetic planning and remember, Hogwarts (and now your home screen) will always be there to welcome you home.