*FYI - this post may affiliate links, which means we earn a commission (at no extra cost to you) if you purchase from them. Also, as an Amazon Associate I earn from qualifying purchases. For the full scoop on what this means, feel free to check out our Privacy Policy and Disclosure.
---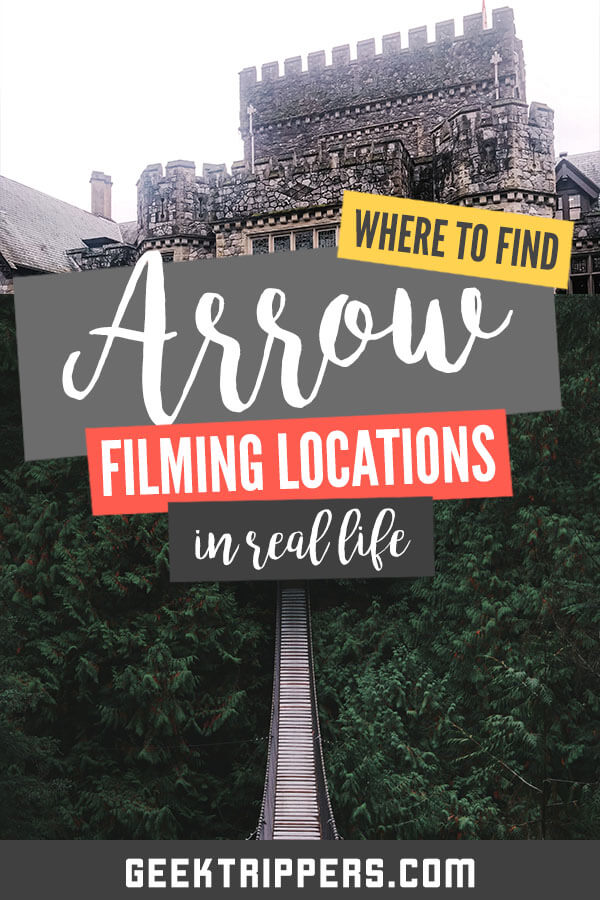 Wondering where Arrow is filmed or how to find Star City in real life? Well my friend, you're in luck because this article is going to spill the beans on 20+ Arrow filming locations in Vancouver that you are free to creep, stalk, and snoop to your heart's content!
So, whether you're looking to run around Lian Yu with greasy long hair, stalk Queen Mansion in real life, grab a bite at Big Belly Burger or simply lurk around Star City City Hall, this list has you covered.
Let's go!
NOTE: This post will contain spoilers for the show because we explain different scenes that shot in each spot, so be warned! Don't read this list unless you are all caught up!
Where is Arrow Filmed?
First of all, it's helpful to know that Arrow (along with all the other CW shows like the Flash, Supergirl, Legends of Tomorrow, etc.) filmed in Vancouver, BC, Canada.
And really, the best part about chasing Arrow filming locations is that the majority of them can be found really close together in Vancouver's downtown core… So, are you excited for your own DIY tour of Star City in real life? Below you'll find some of the top Arrow filming locations you can visit for yourself.
Arrow Filming Locations in Vancouver/BC You Can Visit
Given that the show filmed in the Lower Mainland for so many years, you can bet there are dozens and dozens of Arrow filming locations you can visit throughout the Vancouver area. So, for the purpose of this list, we've mainly included actual interesting places that you can visit (e.g. no listings of random alleys here!). Enjoy!
1. The Queen Mansion, AKA Hatley Castle
Address: 2005 Sooke Rd, Victoria, BC V9B 5Y2,
We'll start with one Arrow filming location that's a lot farther than others, but also one of the coolest you can visit. If you've ever drooled over the beauty of Oliver……..'s mansion, then you're in for a treat: the Queen Mansion's real life location is Hatley Castle, a national historic site on Vancouver Island, near the province's capital of Victoria. And while it's not home to the Queens (or any rich family actually) in real life, it IS home to a university, as well as a great event venue you can actually book.
NOTE: If this mansion looks familiar, that's because it probably is! Hastley Castle is not only Arrow's Queen mansion in real life, but also the Xavier Institute in all the X-Men movies.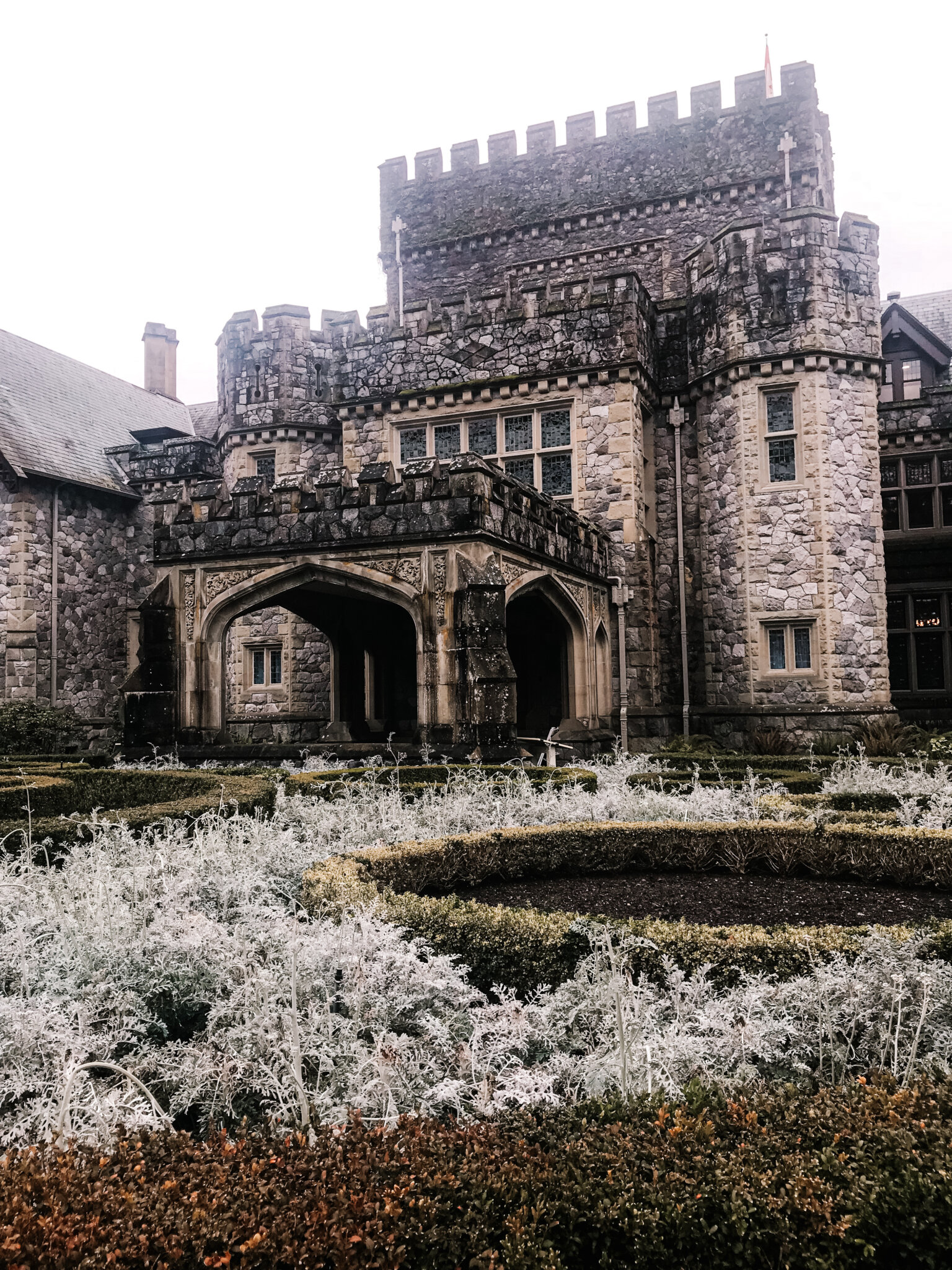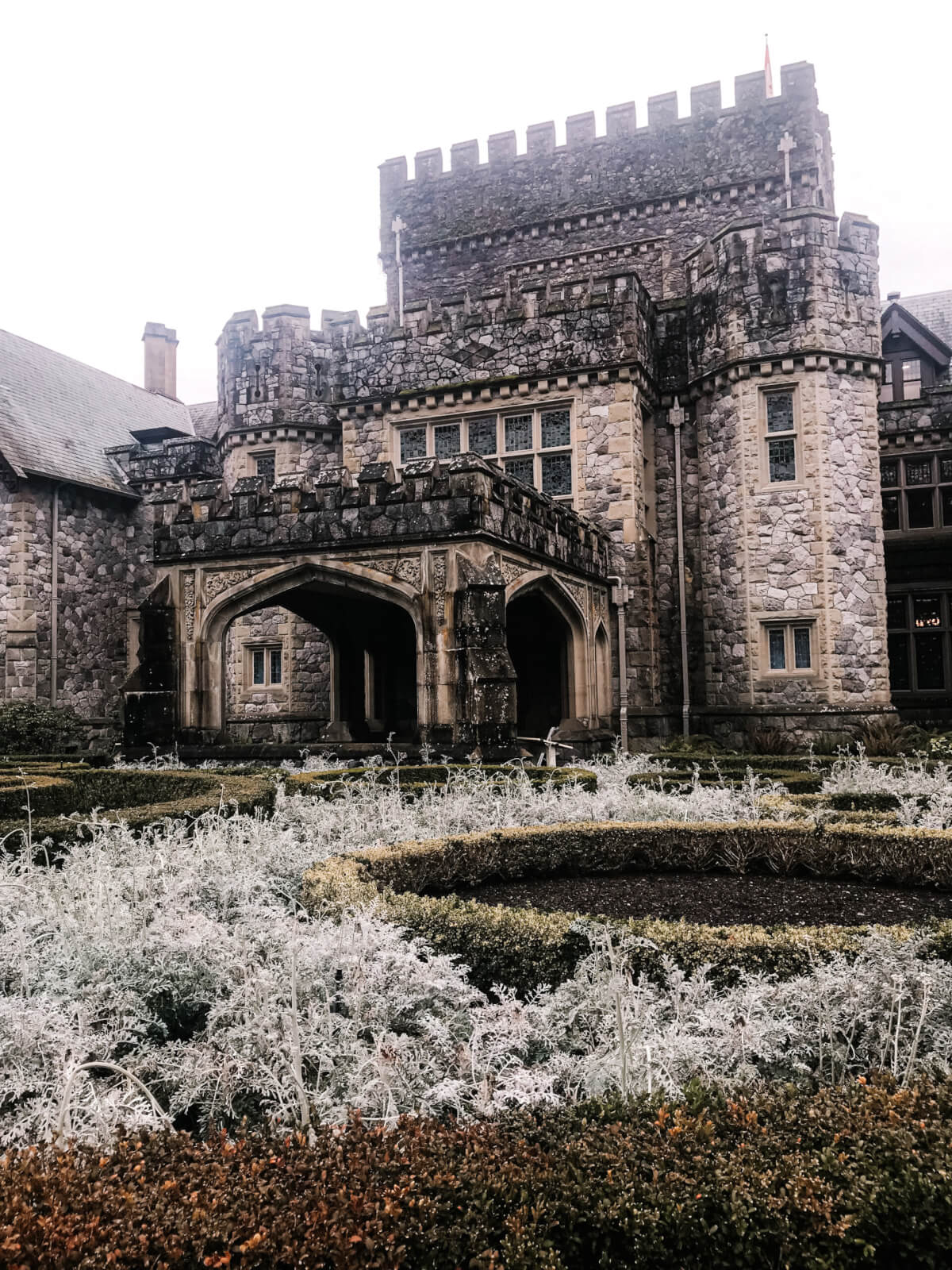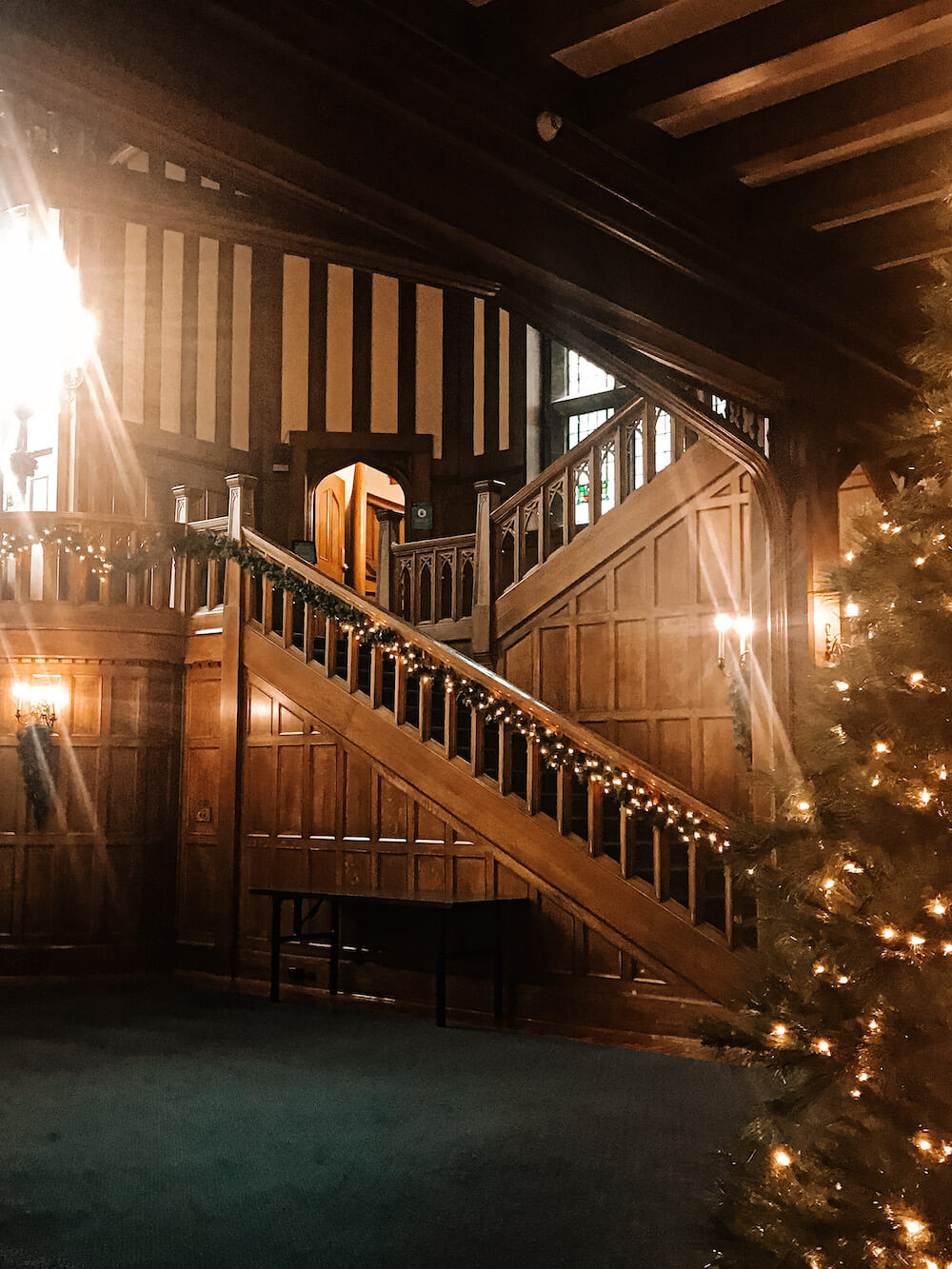 2. Lian Yu, AKA Various Parks/Lakes around BC
British Columbia is a province renowned for gorgeous natural beauty, and production designers definitely took advantage of this to create the moody jungley vibes of Lian Yu.
If you're hoping to find the real life location of Lian Yu, no trip to China is needed. In fact, all these scenes were filmed in different parks in the Lower Mainland.
Here are some of the parks that have represented Arrow's Lian Yu:
Whytecliff Park in West Vancouver
Lynn Canyon Park in North Vancouver
Central Park in Burnaby
Byrne Creek Ravine Park in Burnaby
Princess Park in North Vancouver
Pit Lake in Pitt Meadows/Coquitlam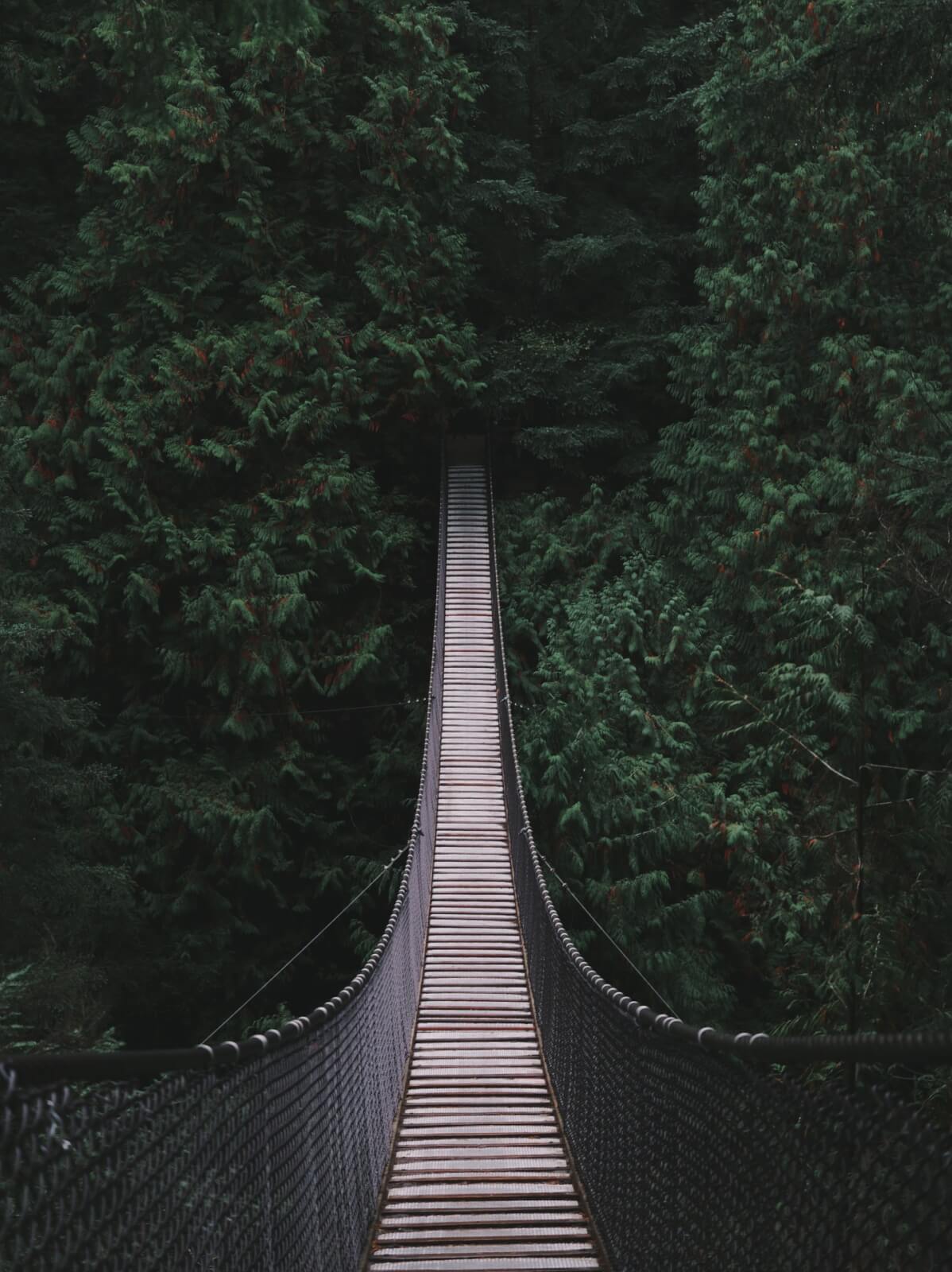 3. Big Belly Burger, AKA Smile Diner
If hunger pangs hit during your DIY tour of Arrow filming locations, then why not do like the Arrow squad and grab a bite at Big Belly Burger? The real life location of Big Belly Burger is the Smile Diner in the heart of Vancouver's downtown core, making it an easy stop during your sightseeing.
Random fun fact: we 100% know this is an Arrow filming location because we literally walked past them filming in here one day! We gaped at Stephen Amell through the glass but were promptly shooed away by crew. Surprise!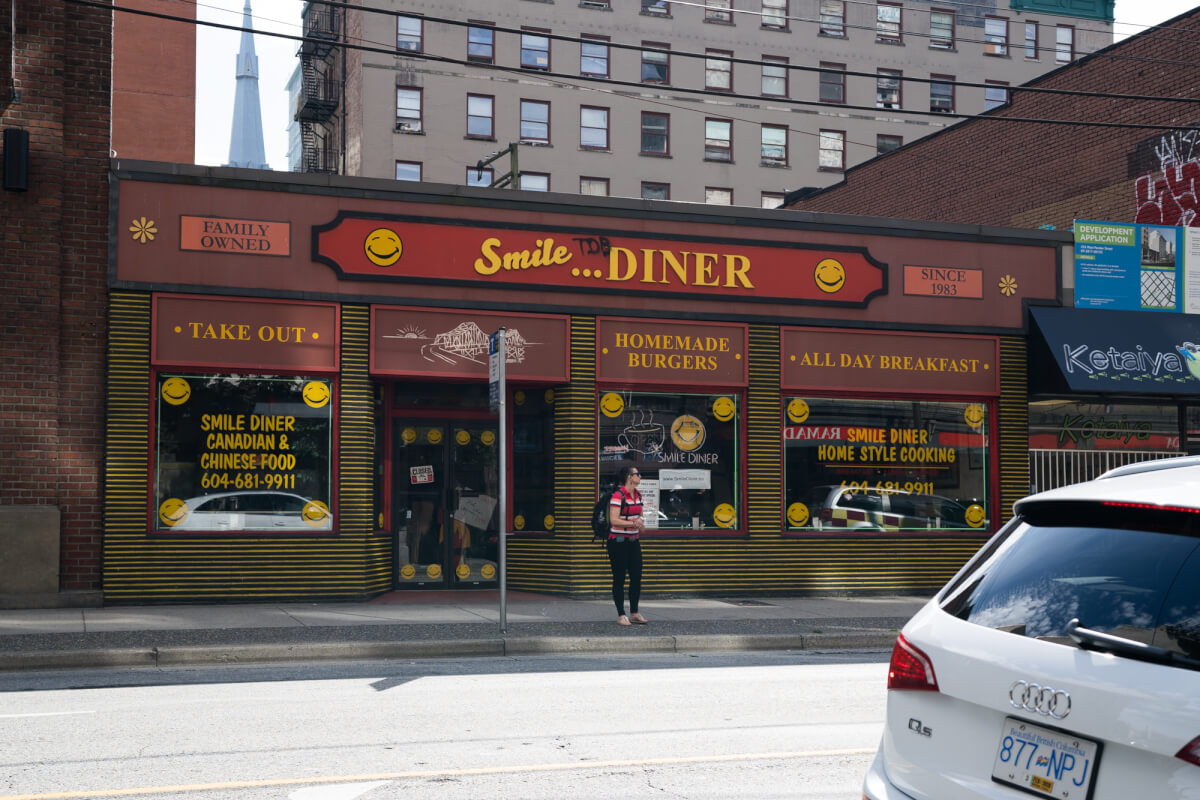 4. Starling City Royal Museum, Courthouse, Mayor's Office & More, AKA the Vancouver Art Gallery
One Vancouver building that gets plenty of screen time in Arrow is the Vancouver Art Gallery, which is used throughout the series as multiple important Star City institutions like the royal museum, courthouse, and mayor's office. This is another stop right in the heart of Vancouver's downtown so make sure you stop by and give it a look.
Fun fact: this building was once home to BC's provincial courts before it became the city's #1 public art gallery. In fact, it's one of the largest public art galleries in Canada.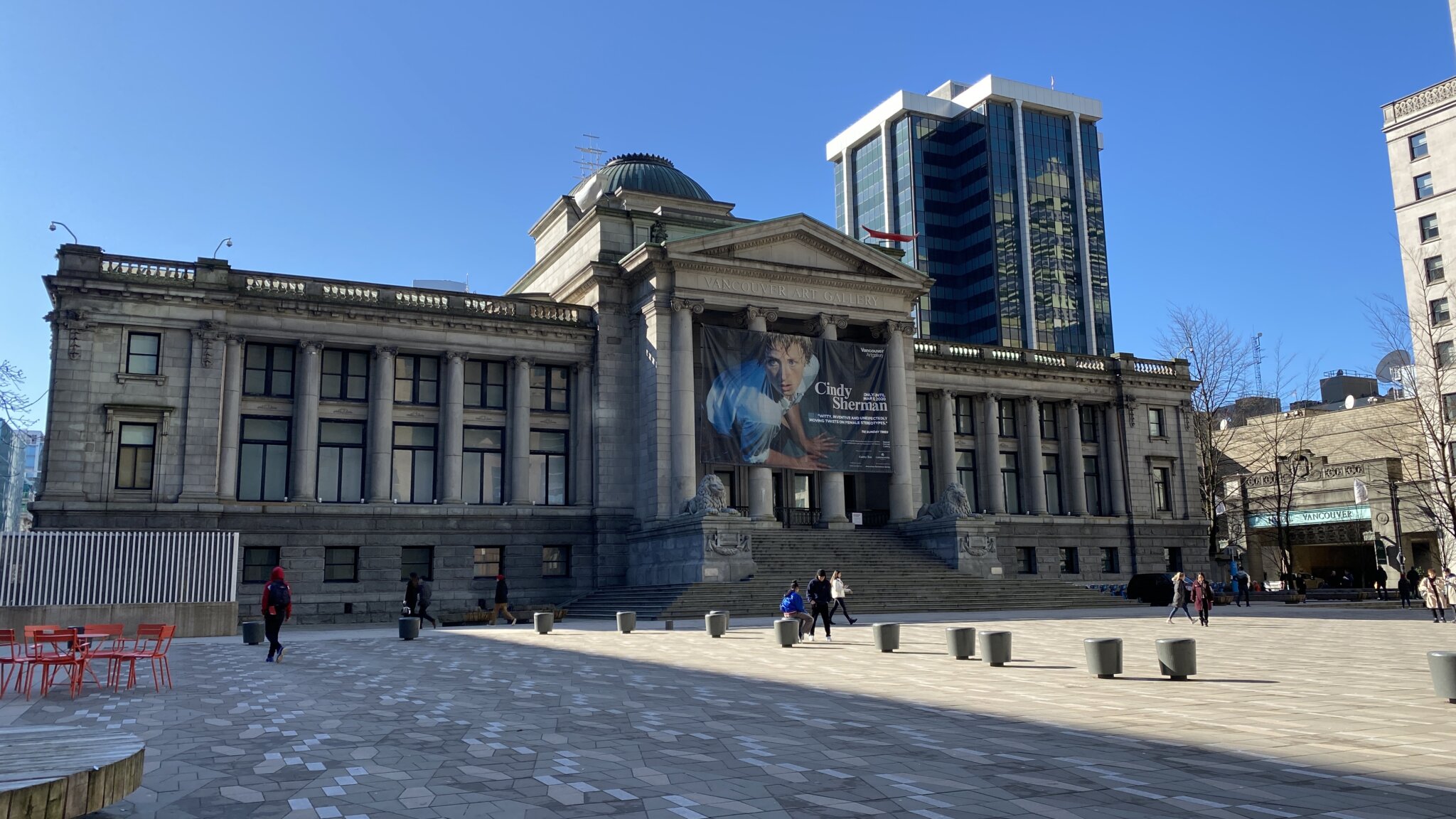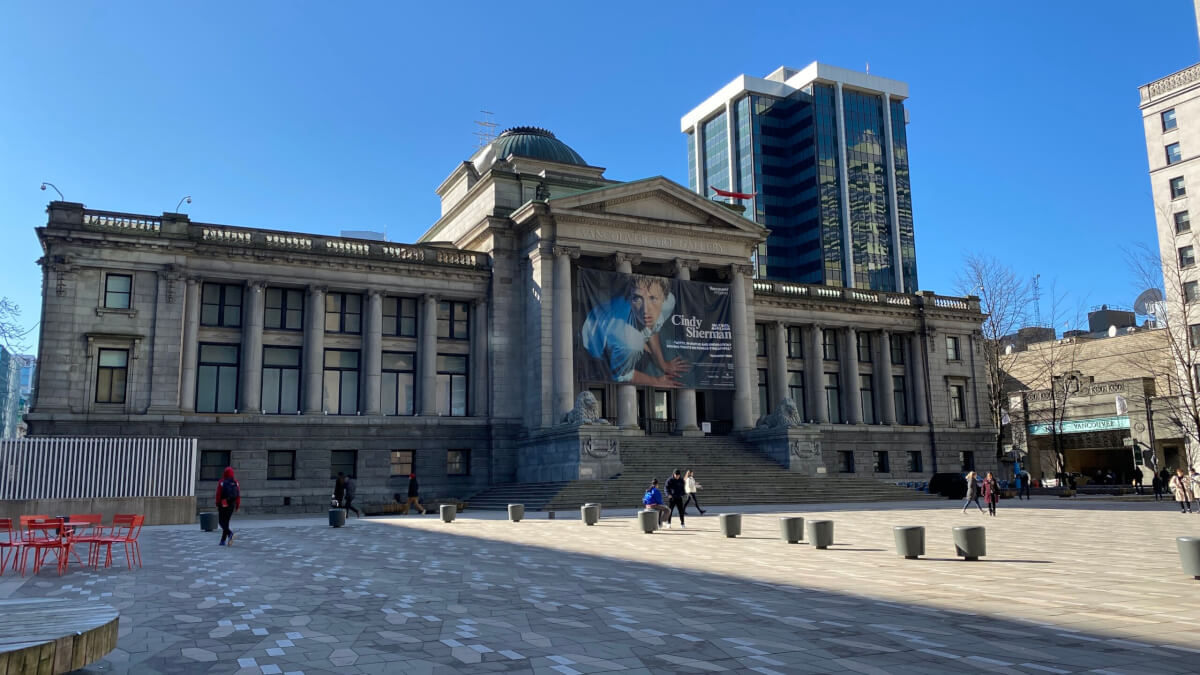 5. Star City Bay, AKA Crab Park
This waterside Vancouver park is used a few times throughout Arrow as Star City Bay. You might remember Oliver leading a cleanup here in Season 4 which eventually leads to him proposing to Felicity? Yup – this is the place!
As a bonus, this park has one of the most unique views of the Vancouver skyline you can get in the city.
6. Damien Darhk's House, AKA Cecil Green Park House (UBC)
Ah, how can we forget Damien Darhk, everybody's favourite mega-rich big bad? What's also pretty unforgettable is his sweet mansion that we see in Season 4 when the squad come to rescue Dahrk's wife and daughter. If you're looking to find the real life location of Damien Darkh's crib, then you're in luck, it's actually a very prominent rentable space at the University of British Columbia which has also been used in many other productions like Riverdale.
7. Table Salt, AKA La Terrazza
Pretty much any time you see Team Arrow having a fancy dinner someplace, it's this restaurant, an actual restaurant that you can visit and dine at in Vancouver! You might remember it from that awkward double date between Oliver, Helena, Laurel and Tommy in Season 1 Episode 8 or the fancy Olicity date night from Season 6 Episode 4.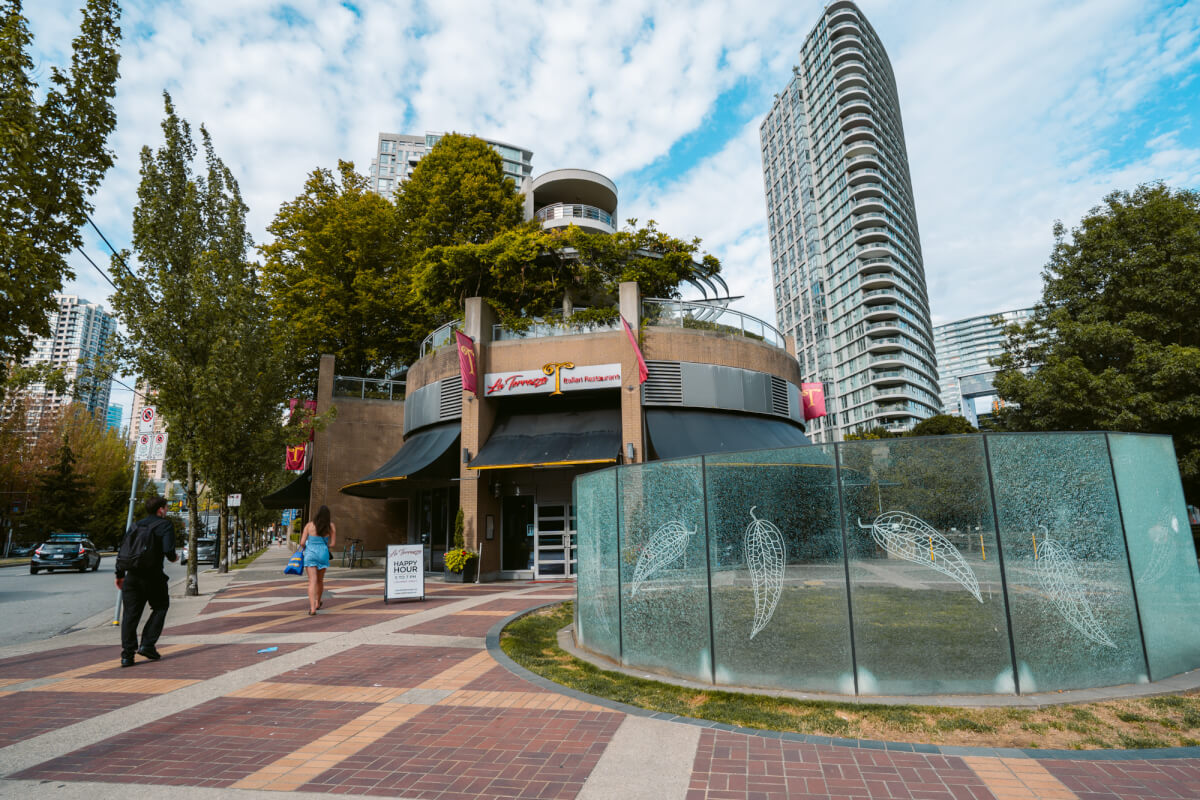 8. Various Banks around Starling City, AKA the Permanent
Any time there's a bank scene in Arrow (like the robberies in Season 1 Episode 6 or Season 5 Episode 7), you can bet it was filmed at the Permanent, a gorgeous heritage building in downtown Vancouver. After all, it used to be a bank, so it fits the bill perfectly.
Romantics might better recognize this Arrow filming location as where Olicity have their belated wedding reception in Season 6 Episode 9.
9 . Various Squares in Starling and Central City, AKA Oceanic Plaza
Looking for any of the wide open plazas that feature frequently throughout the Arrowverse? Odds are good that they filmed those scenes at Oceanic Plaza in downtown Vancouver. This square has been used for far too many scenes to list, but you might remember it from Season 3 Episode 23 when Diggle finds one of the virus carriers in the plaza (who is promptly taken out by Thea).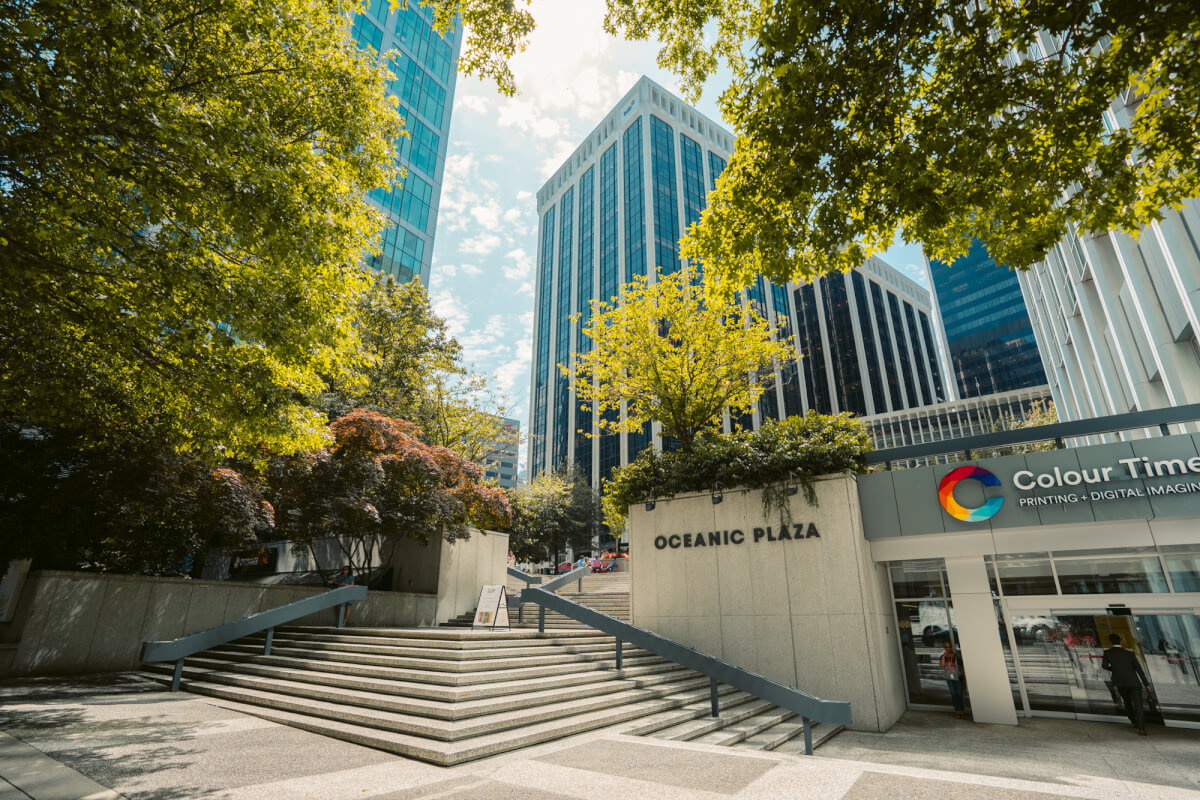 10. Starling City Courthouse, Rockets Arena & More, AKA BC Place
The futuristic-looking BC Place is one of the most prominent fixtures of the Vancouver skyline, and it's a bit of a chameleon in Arrow as well, having played a few different Star City locations including the courthouse (we see Oliver and Laurel watching Quentin's press conference here in Season 3, Episode 1), the outside of Queen Consolidated (we see Oliver and Felicity walking here post-board meeting, also in Season 3, Episode 1), and this is also the venue for the music festival in Season 5 Episode 6.
NOTE: This is especially interesting for fans of the Arrowverse because this is the very unique arena used to represent Star Labs.
11. Tommy's Swanky Hong Kong Hotel, AKA the Fairmont Pacific Rim
If you want to live in luxury like Tommy would, the gorgeous hotel that you see him staying at during a flashback in Season 3 Episode 2 is actually the Fairmont Pacific Rim, one of the most luxurious hotels in downtown Vancouver with glorious views of the water and mountains. No need to teleport to Hong Kong for this Arrow location!
12. Miscellaneous Asian Gardens, AKA Dr. Sun Yat-Sen Chinese Garden
If you want to extend your travels to "Asia", you can scope out another Arrow filming location that they strategically used for flashbacks: the beautiful Dr. Sun Yat Sen Chinese Garden on the edge of Vancouver's Chinatown. We see these gardens very well during a flashback in Season 3 Episode 16, when Oliver is hanging out with Akio. They also appear in another Season 3 (episode 4), when Oliver, Nyssa, and Roy are trying to locate Malcolm.
13. The Starling City Train Station, AKA Pacific Central Station
Anytime you see a train station featured in Arrow, you can assume its real life location is Vancouver's Pacific Central Station, which just recently celebrated its 100th birthday. In Season 3 Episode 8 for example, we see Barry here evacuating the train station.
14. Various Clubs, AKA Aura
Arrow likes to include some gritty flashbacks set in nightclubs and if you feel like partying where Oliver and and Maseo rescue Tatsu or where Kovar is seen entertaining his Russian government "friends", then head to Aura, a nightclub in downtown Vancouver where they used for filming on several occasions in the show.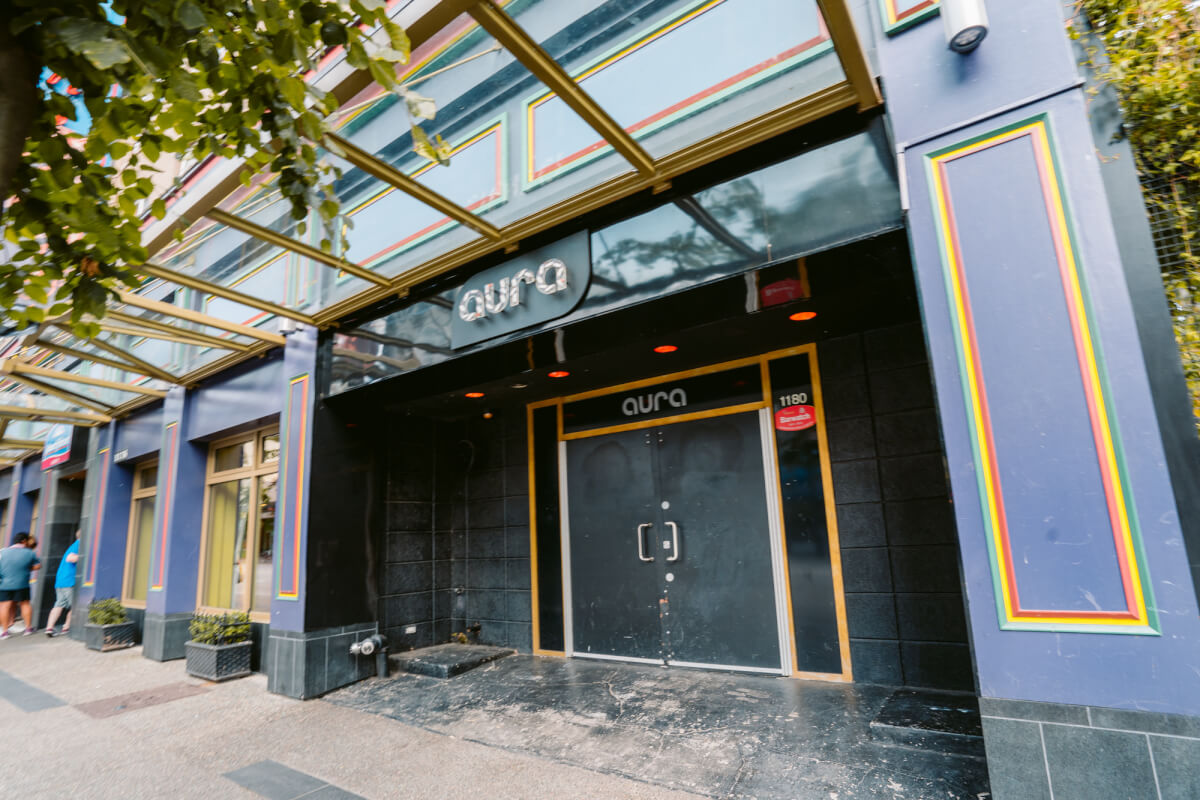 15. Diggle and Lyla's Wedding Venue, AKA Heritage Hall
Address: 3102 Main St, Vancouver, BC V5T 3G7, Canada
Ahh how can we forget Diggle and Lyla's wedding in Season 3 Episode 17? Well, if you want to see this venue for yourself (or uh take it one step further and host your own wedding there) then you actually can! This Arrow filming location is Heritage Hall, a historical building dating back to 1914. It can be found in Vancouver's Mount Pleasant neighbourhood, a little outside of downtown, but still a pretty spot to see if you're in the area!
16. Starling City Dam, AKA Cleveland Dam
Remember that dam that Ra's al Ghul and Oliver brawl over in Season 3 Episode 23? Well, that Arrow location in real life is Cleveland Dam in North Vancouver. This 91m concrete beast stores a lot of the Lower Mainland's water supply, so it's pretty important besides juuuust being an Arrow filming location.
17. Fancy Theatre, AKA Orpheum Theatre
We see this fancy theatre in Arrow a few times, most notably in Season 4 Episode 2 when we see Jessica Danforth's campaign announcement taking place inside its plush red velvet interior. The Orpheum is indeed a real theatre in Vancouver that continues to operate as an event venue, with plenty of concerts and performances taking place here every day….. so, odds are good you can see the inside too if you get yourself a ticket!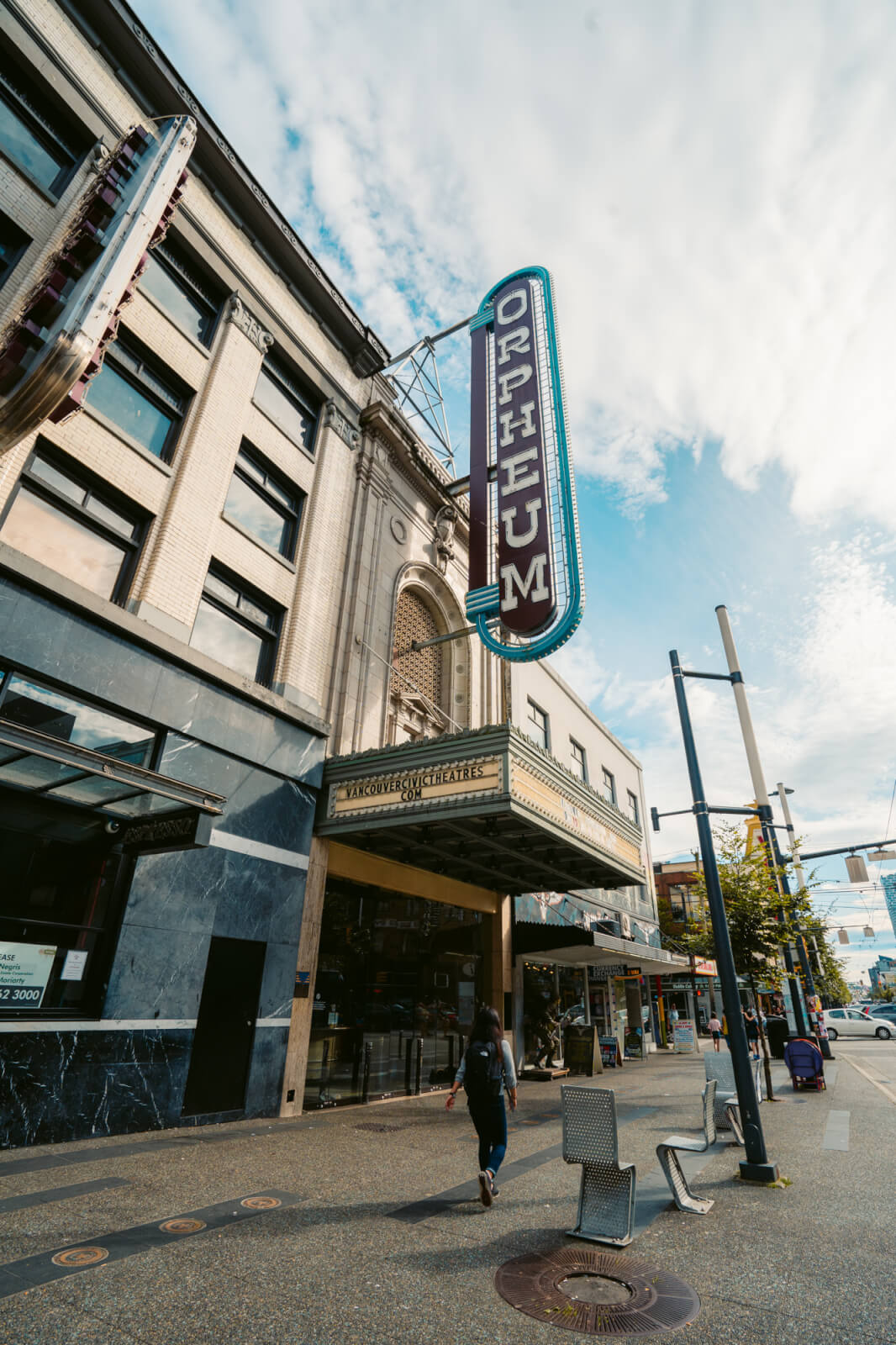 18. Police Union Gala Venue, AKA Pinnacle Hotel at the Pier
The gorgeous venue where the Policemen's Benefit Association gala is hosted in Season 4 Episode 7 is actually a hotel in North Vancouver with some pretty plush event spaces (as you see in the episode). This might be a great place to book a stay if you want an escape away from downtown Vancouver, since it's right across the water with great views of the Vancouver skyline.
19. Miscellaneous Rooftops, AKA Canada Post Main Office
Rooftop chase scenes are to Arrow like Mickey is to Disney. We see these rooftops too many times to count, but it's a safe bet that if you ever see a rooftop scene in Arrow with the beautiful Star City skyline in the distance, it was likely filmed at the Canada Post Main Office (which has been under extensive redevelopment and will likely be unrecognizable in the future!)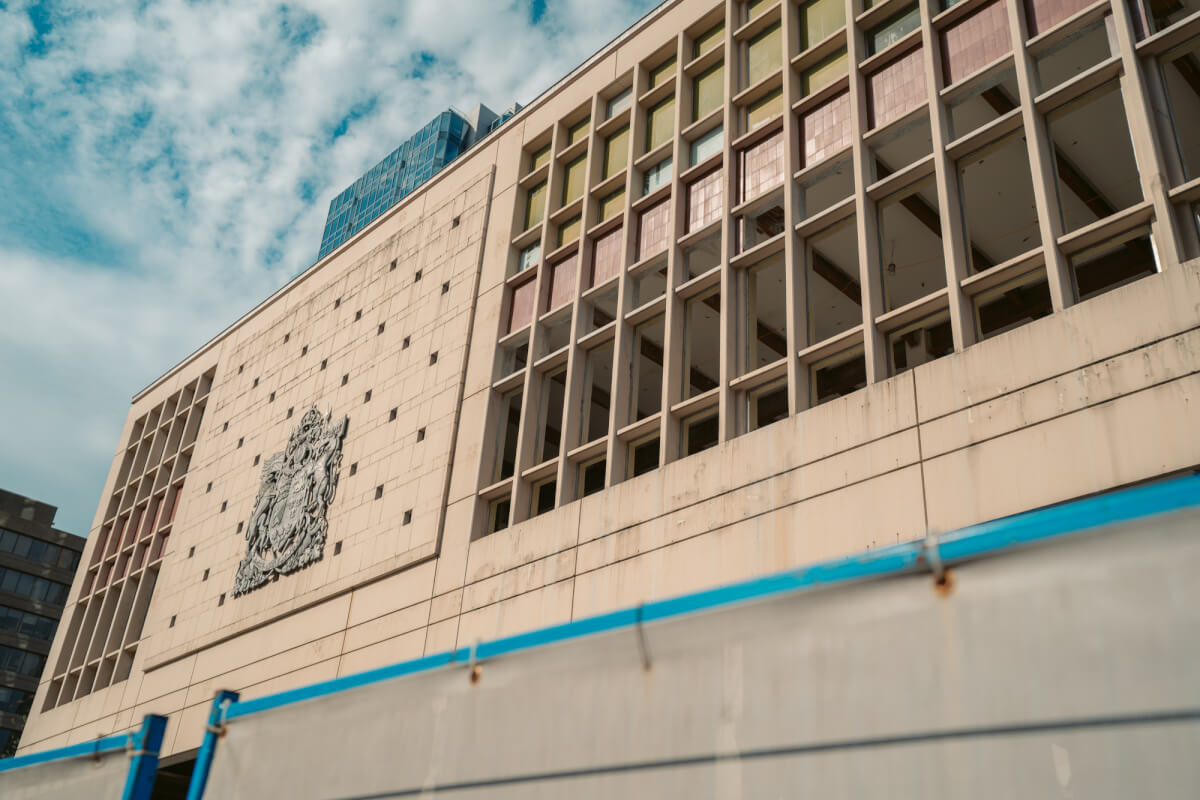 20. Mayoral Debate Venue/Abandoned Theatre, AKA the Vogue Theatre
Another theatre that's occasionally used in Arrow filming is the Vogue Theatre in downtown Vancouver. In Season 4 Episode 14 for example, we get a good glimpse of this theatre when Oliver is preparing for his mayoral debate, and again in Season 6 Episode 13 as the theatre where Cayden James lures Team Arrow.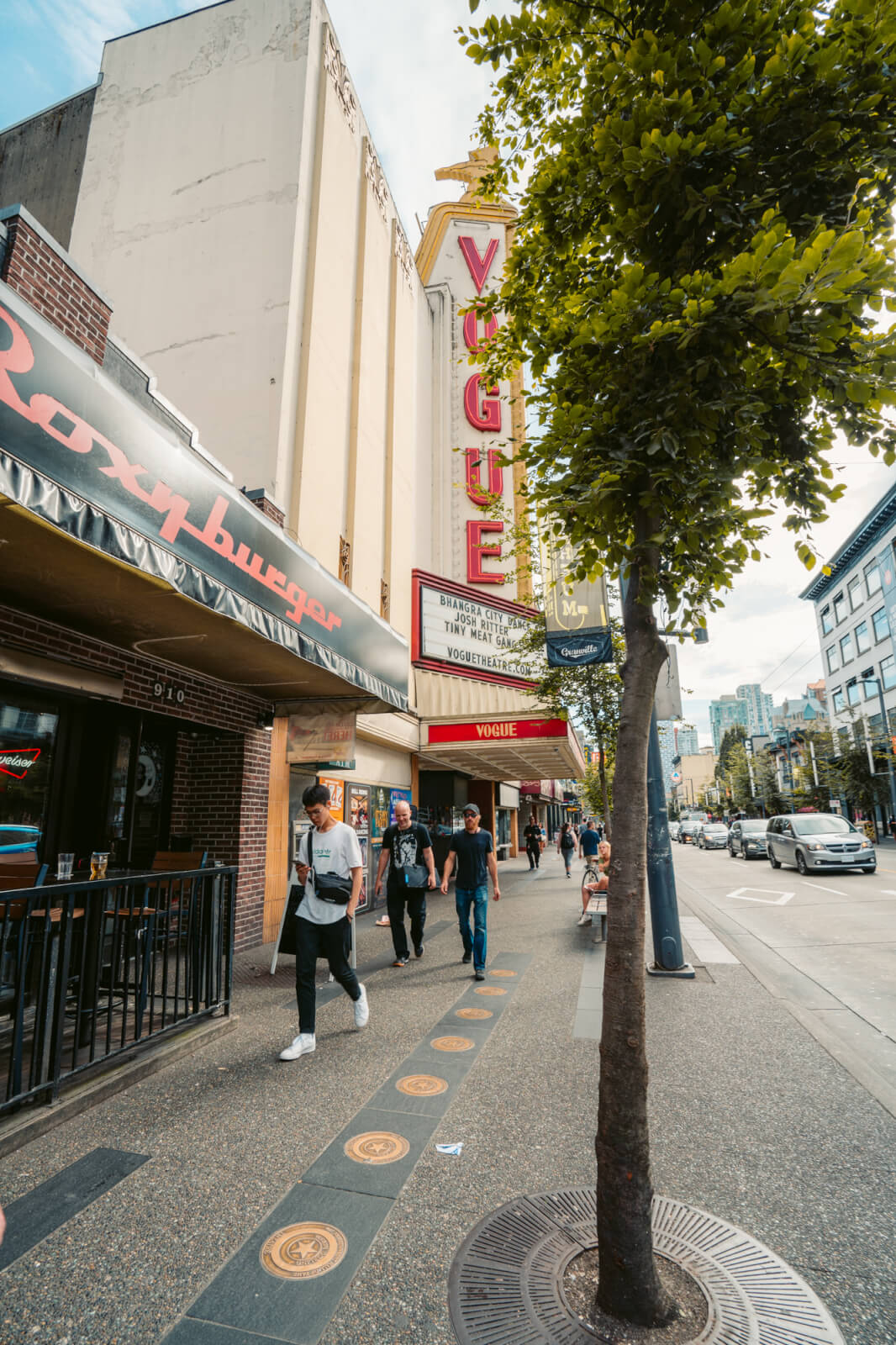 21. Starling Metro Police and City Hall, AKA New Westminster City Hall
Last but not least, we have the New Westminster City Hall, which acts as Star City City Hall (and Starling Metro Police) for countless scenes throughout the series.
Did we miss any of your favourite Arrow filming locations?
We hope you enjoyed this guide to finding Star City in real life! Let us know in the comments if we've missed any of your favourite Arrow filming locations in Vancouver.