*FYI - this post may affiliate links, which means we earn a commission (at no extra cost to you) if you purchase from them. Also, as an Amazon Associate I earn from qualifying purchases. For the full scoop on what this means, feel free to check out our Privacy Policy and Disclosure.
---
Prince Edward Island (also known as PEI) is Canada's smallest province, jam-packed with magical sights, history, and a sense of charm that is tough to replicate elsewhere. With natural beauty in spades, this small-but-mighty province is like a Canadian fairytale come to life, and trust us – you have to see it to believe it.
So let's take you on a virtual trip to Prince Edward Island – a storybook place that will melt any Geektripper's heart!
Here are some wonderful places to visit in PEI that will absolutely blow you away:
1. Thunder Cove Beach
Located in Darnley, Thunder Cove Beach is one of the most incredible places to visit in PEI, with a majestic "Teacup Rock", sandstone cliffs, and awe-inspiring cave formations that are constantly being molded by beautiful Mother Nature. This is an amazing beach to visit if you want to enjoy the splendours of the sea, dunes and cliffs all in one place.
And if you need any further reason to visit, just check out how wonderful it looks at sunset: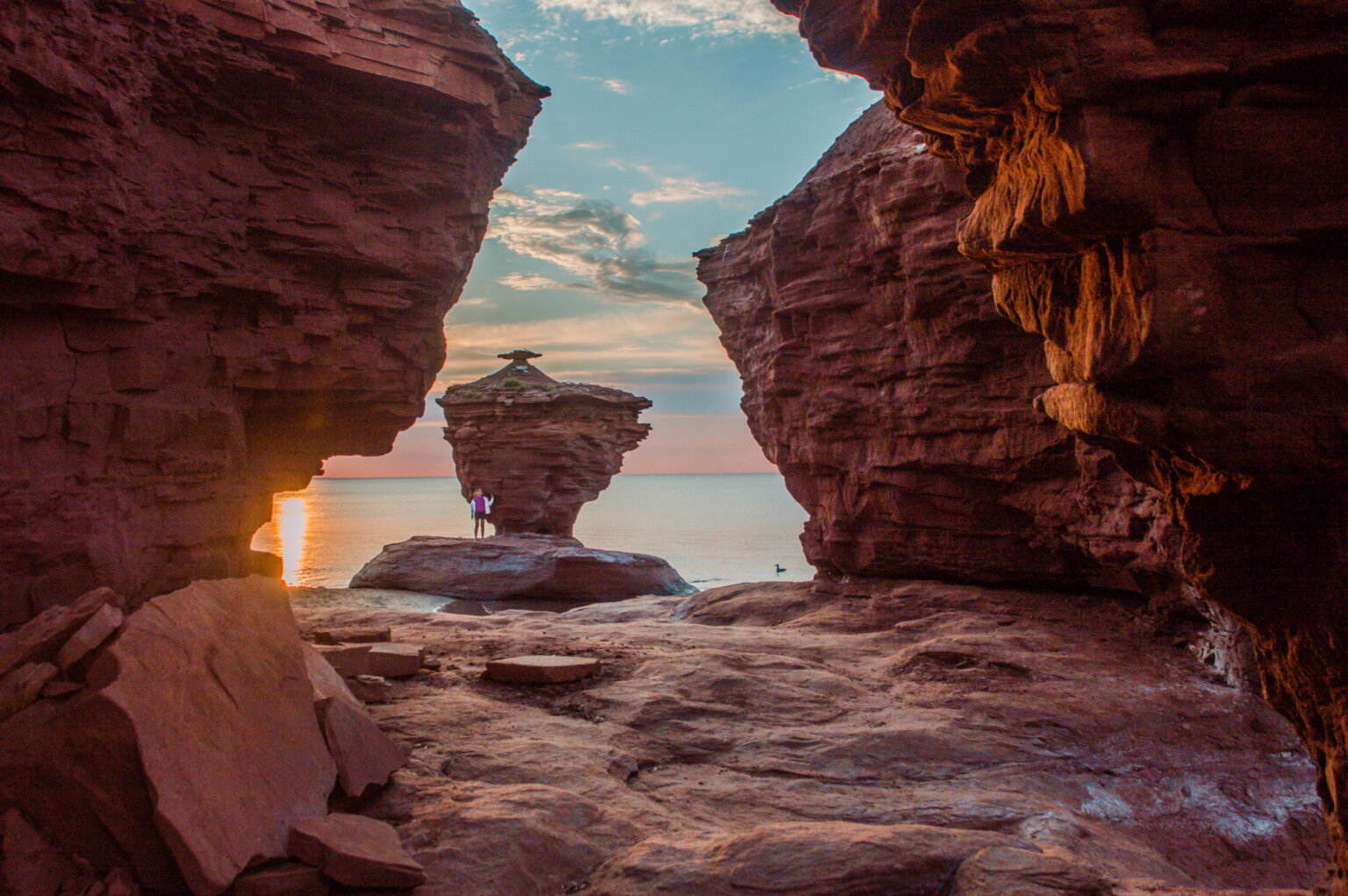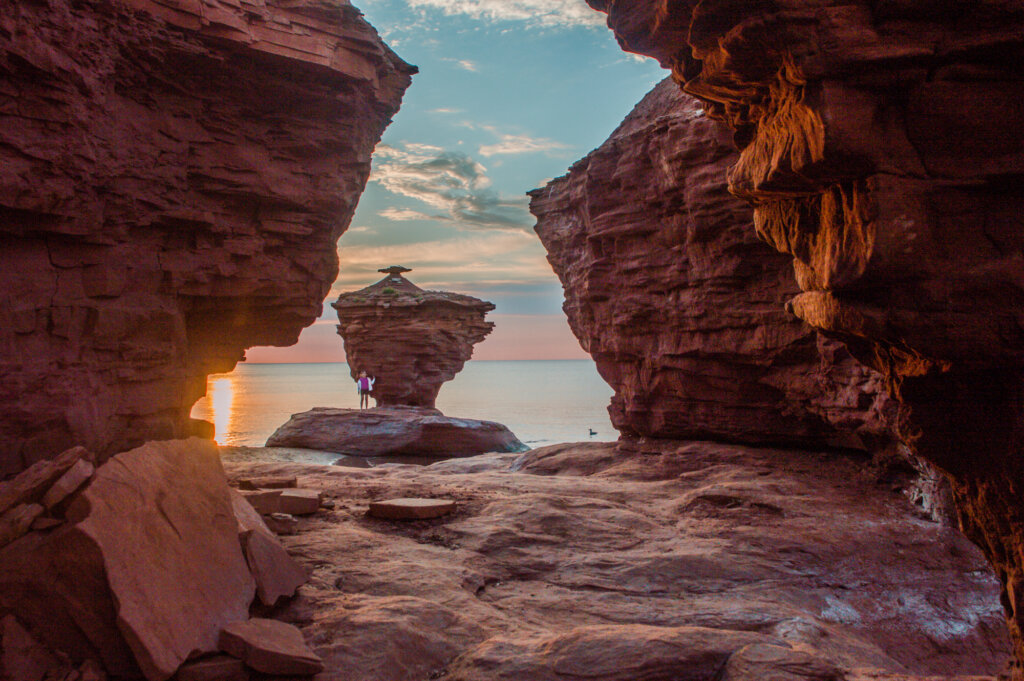 2. Charlottetown
A quick walk through and you're sure to fall in love – Charlottetown is not only an impossibly colourful and charming little city, it's a historical marvel that must be visited for any Canadian history geek. Why? This quaint city is actually the birthplace of the Canadian federation!
With dreamy colourful buildings, plenty of delicious food to eat (lobster rolls are non-negotiable), Charlottetown is a storybook-perfect place that any visitor must put on their bucket list.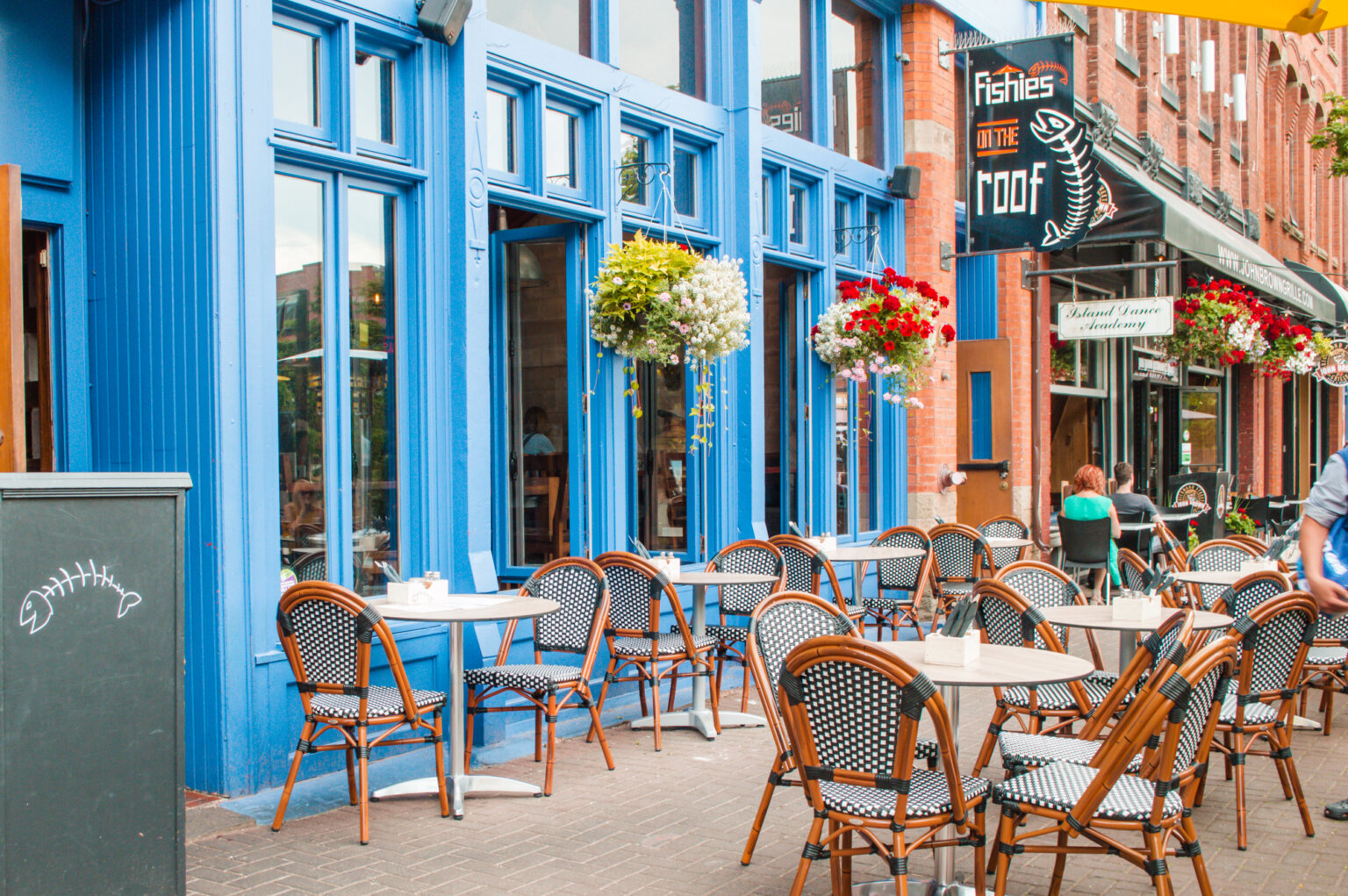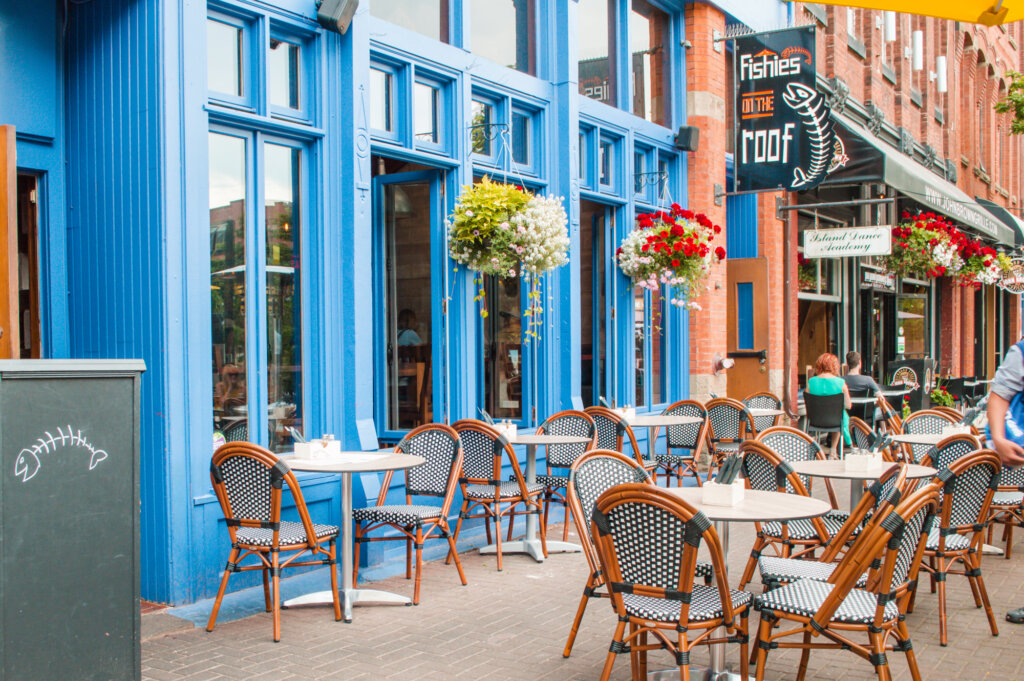 3. Colourful Bottle Village(s)
Yes – an entire village made of bottle-studded houses – can you imagine anything more magical? How about two bottle villages? That's right – Prince Edward Island is home to not one, but two impossibly charming and colourful 'villages' made of bottles.
The first is a long-standing attraction in Cape Egmont, built by Édouard T. Arsenault in the 80s after he received a postcard from his daughter depicting a glass castle. Today, the village has grown to contain a six-gabled house (made of 12,000 bottles), a tavern (made of 8,000 bottles), and a chapel (made of 10,000 bottles), along with a beautiful colourful garden. Click here to learn more.
The second is known as "Hannah's Bottle Village" and can be found in Point Prim. Created by retired bus driver Gar Gillis, this colourful spot contains 8 bottle buildings, including a tea room, sports centre, school and lighthouse. Today, it is considered one of PEI's best kept secrets. Click here to learn more.
4. Green Gables
We'd be severely remiss if we mentioned all the places that make Prince Edward Island like a storybook and NOT mention the literary icon, Green Gables. Yes, exactly like Anne of Green Gables!
In fact, while Avonlea, Anne's home village in Anne of Green Gables is fictional, it is based off of Cavendish and its incredible surroundings. So, to experience Anne's magical world, all you need to do is visit PEI. You can visit everything from the actual Green Gables House (pictured below) and a tribute Avonlea village, all the way to the author Lucy Maud Montgomery's birthplace in New London. Pretty magical, no?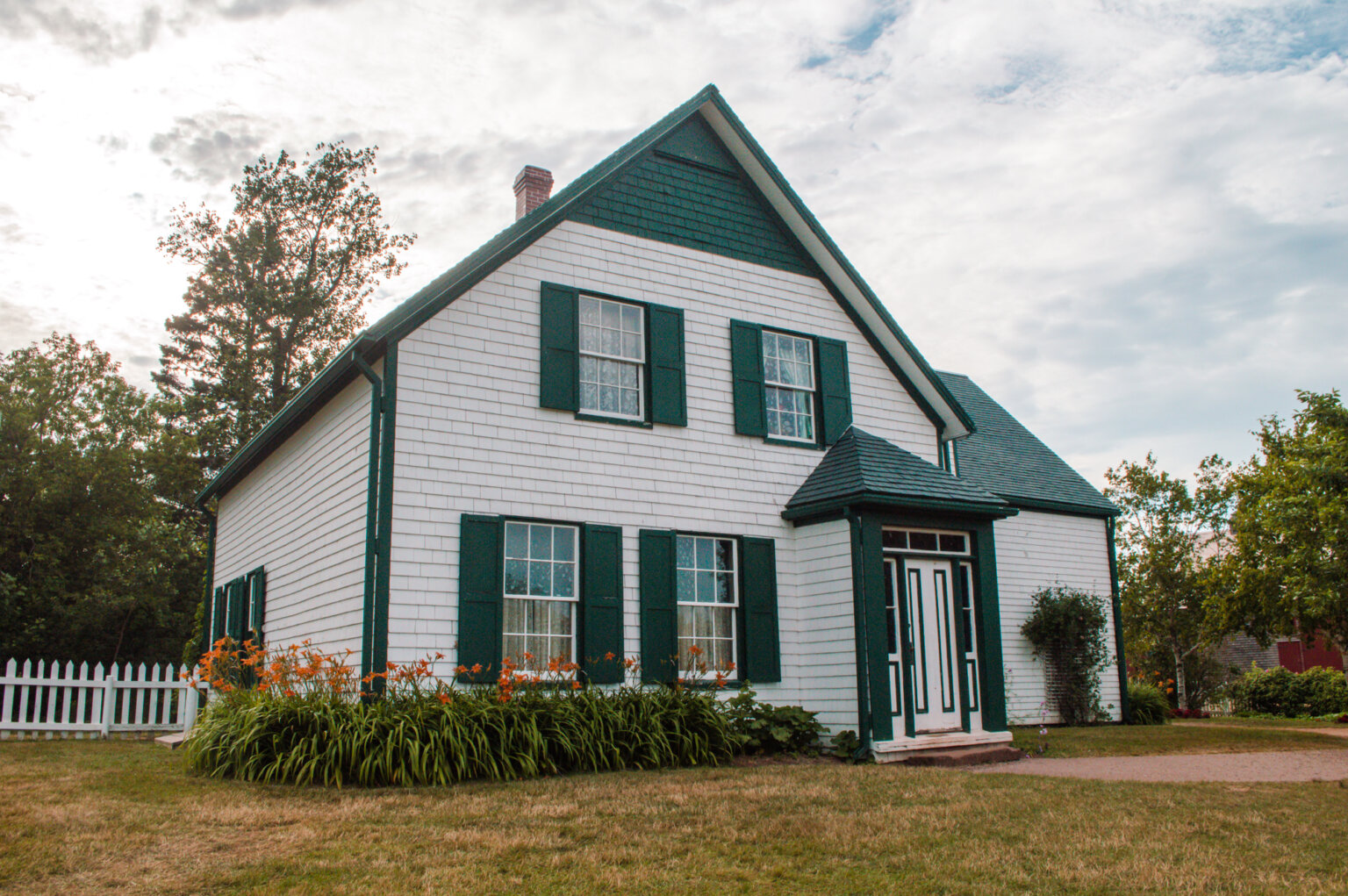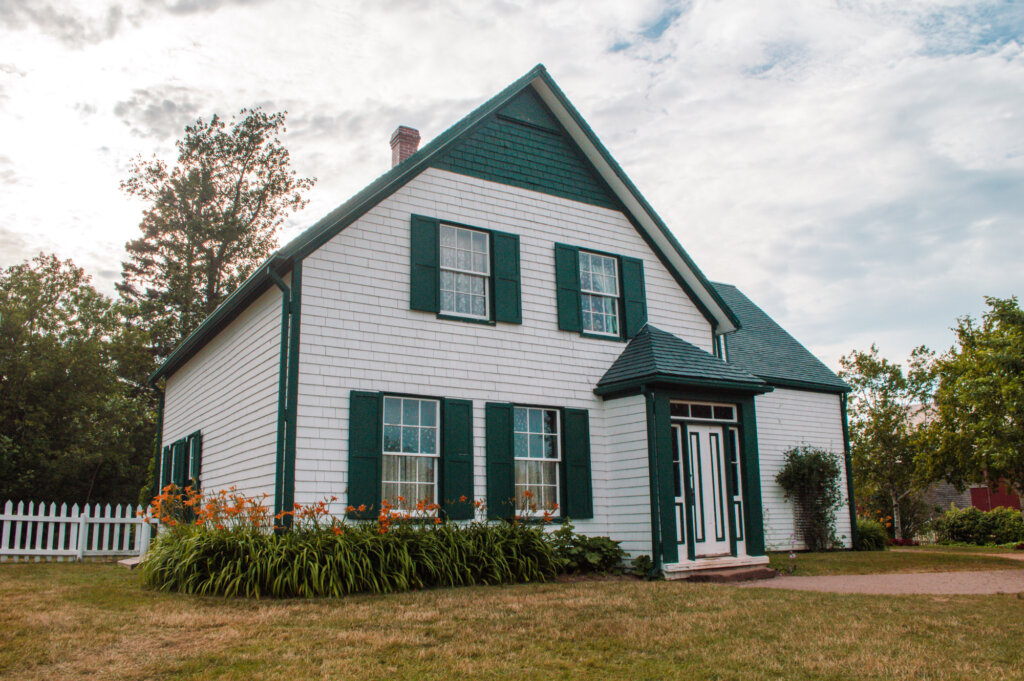 5. Cavendish
Speaking of Cavendish, we need to include it separately on this list because it is just that wonderful! Besides the Green Gables, you have a myriad of activities to choose from, whether that's enjoying the splendid nature, walking along the bustling boardwalk, lounging on the beach, frolicking at the amusement park or simply taking in the views.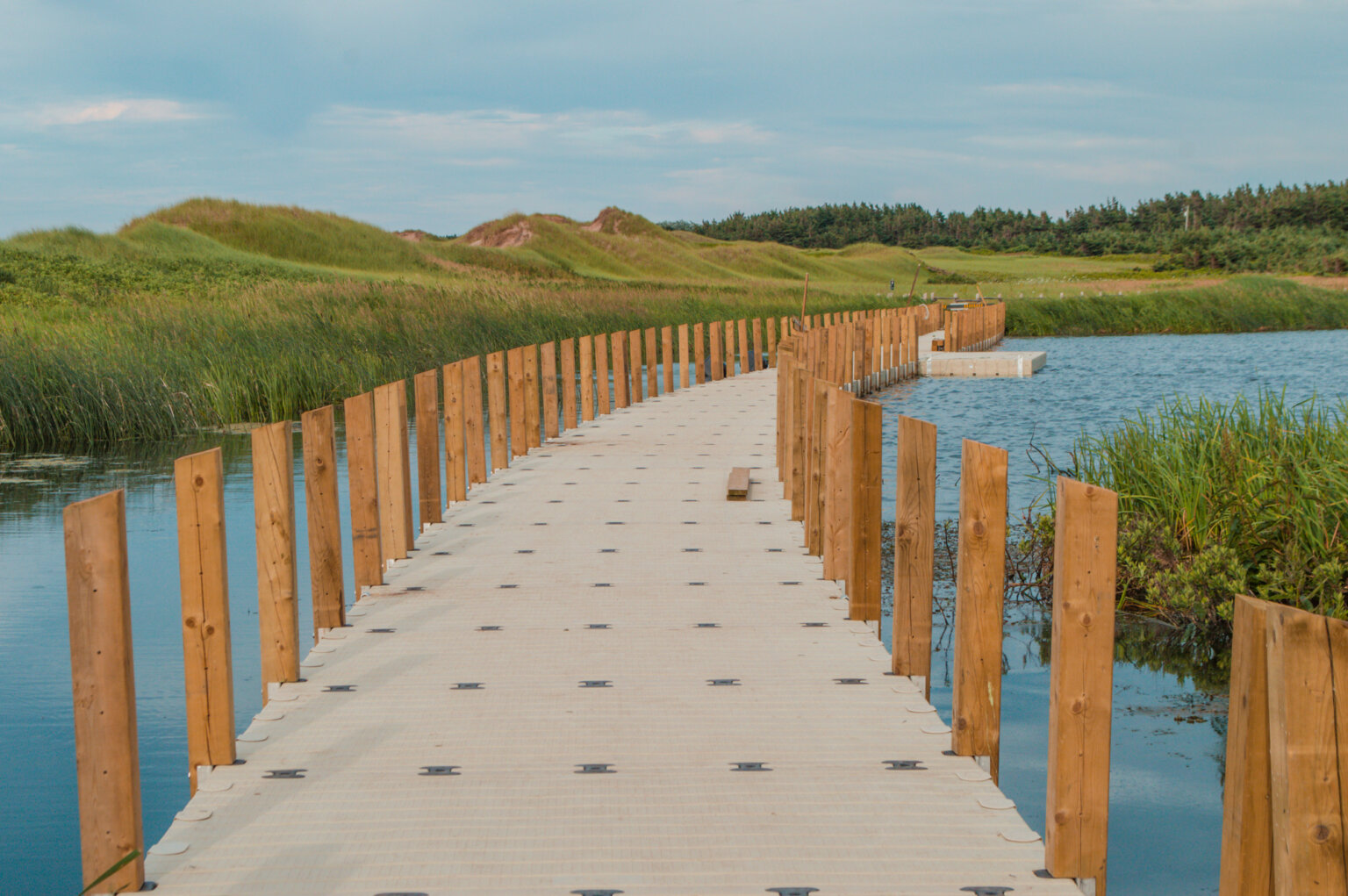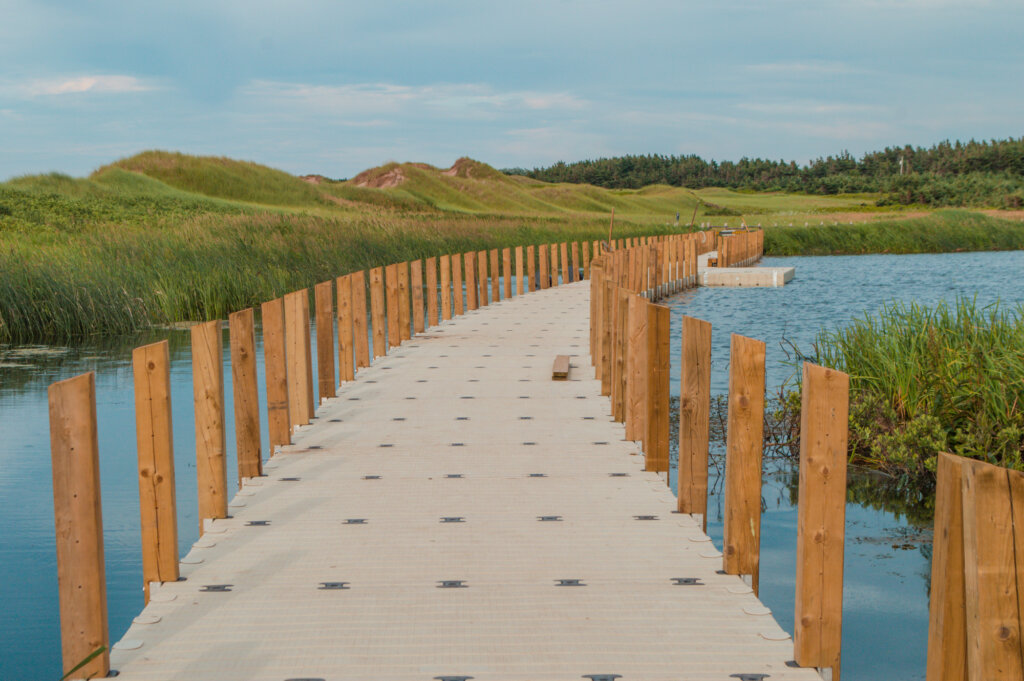 6. Prince Edward Island National Park
Cavendish is of course considered the gateway to Prince Edward Island National Park, a glorious national park with a little bit of everything, from red cliffs and sandy dunes to seashore paths, woodlands, and wildlife. It doesn't take much to fall in love with the magic of Prince Edward Island National Park, but if you're visiting, we recommend carving out plenty of time to enjoy everything that it has to offer.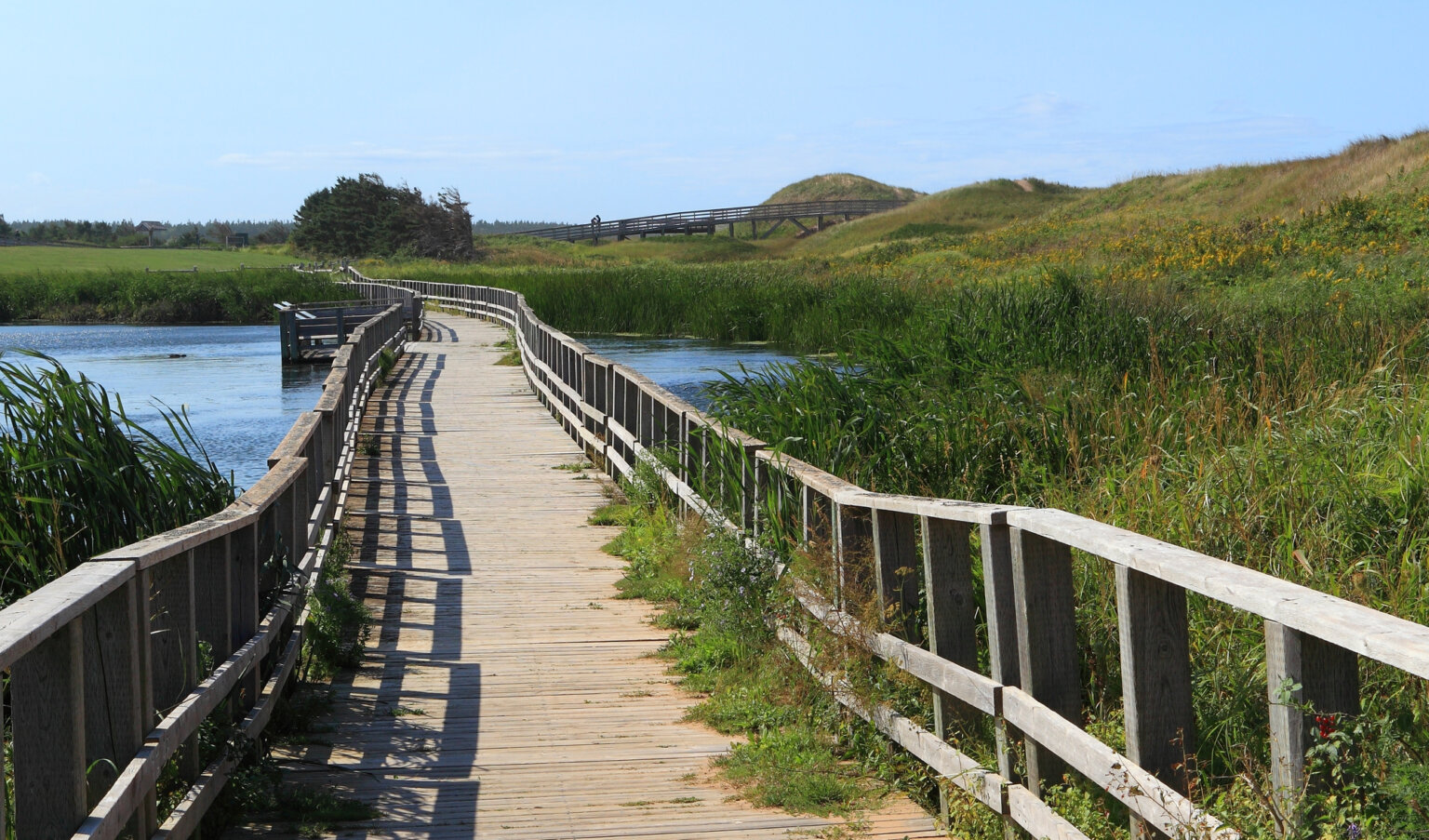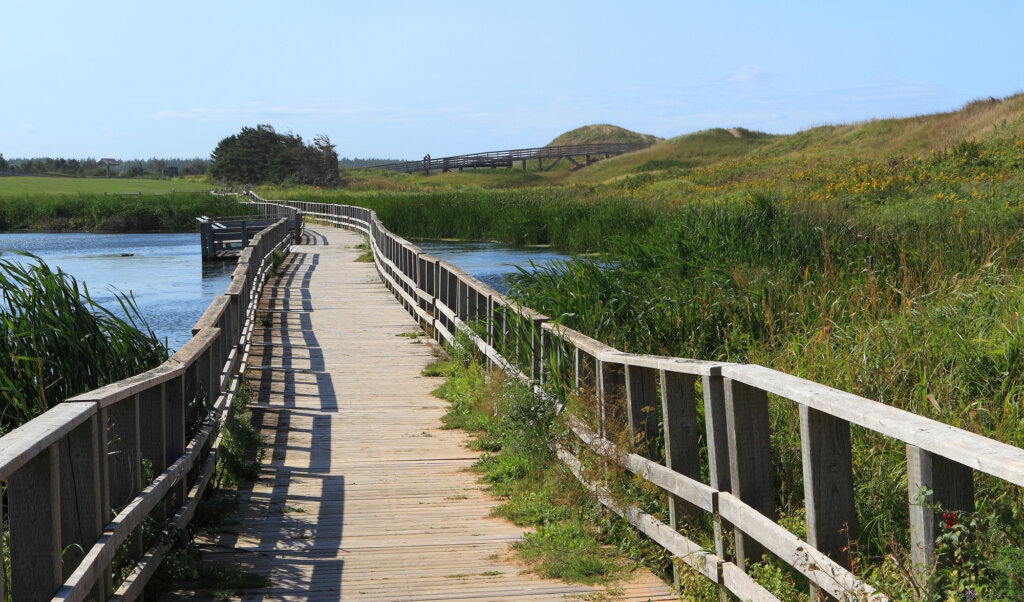 7. Panmure Island
From the oldest wooden lighthouse in PEI to some of the province's dreamiest white sand beaches, Panmure Island is a must-visit place on Prince Edward Island with plenty to offer visitors. Plan your visit for the right time, and you might even get a chance to attend the annual Pow Wow held by the Abegweit First Nation community.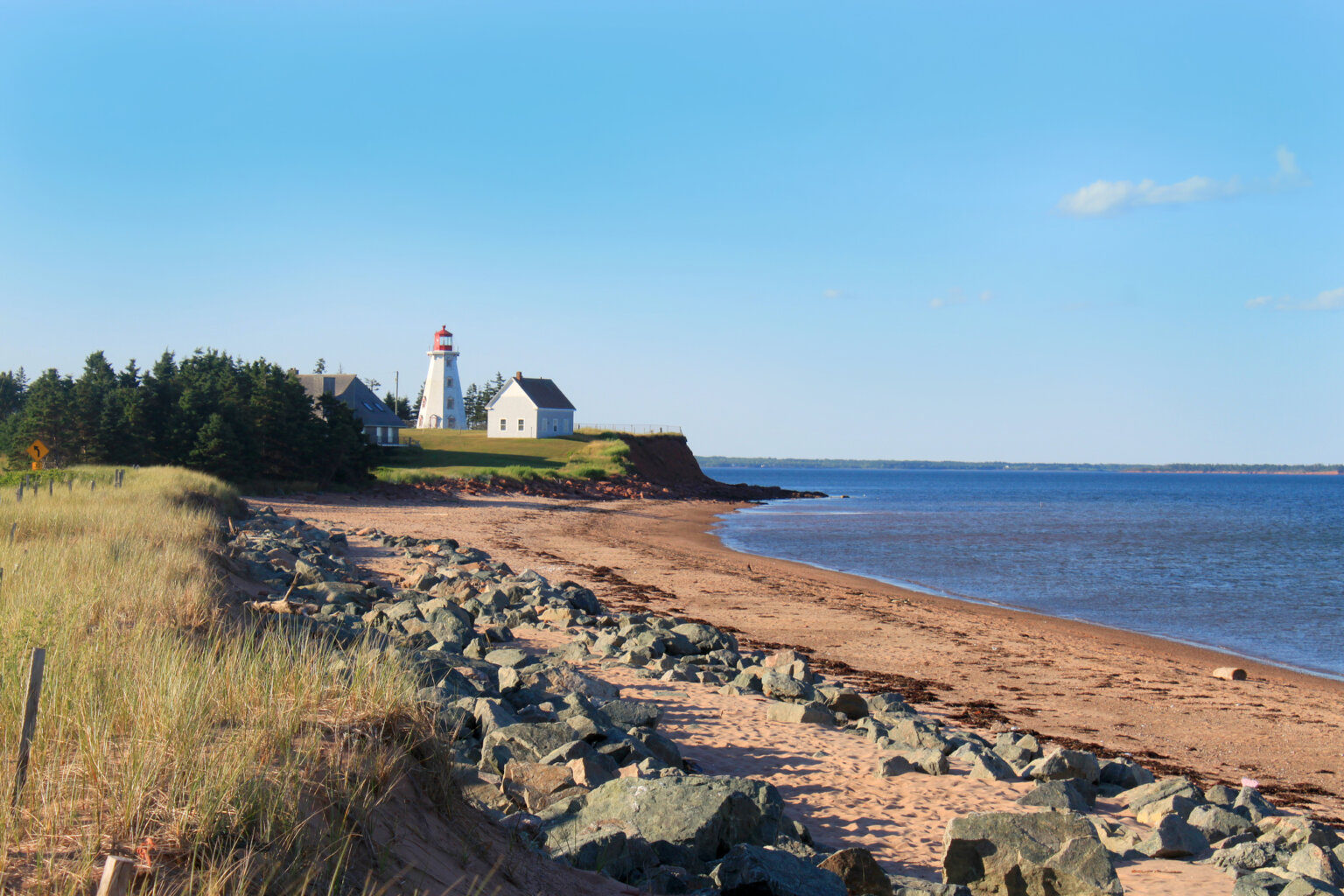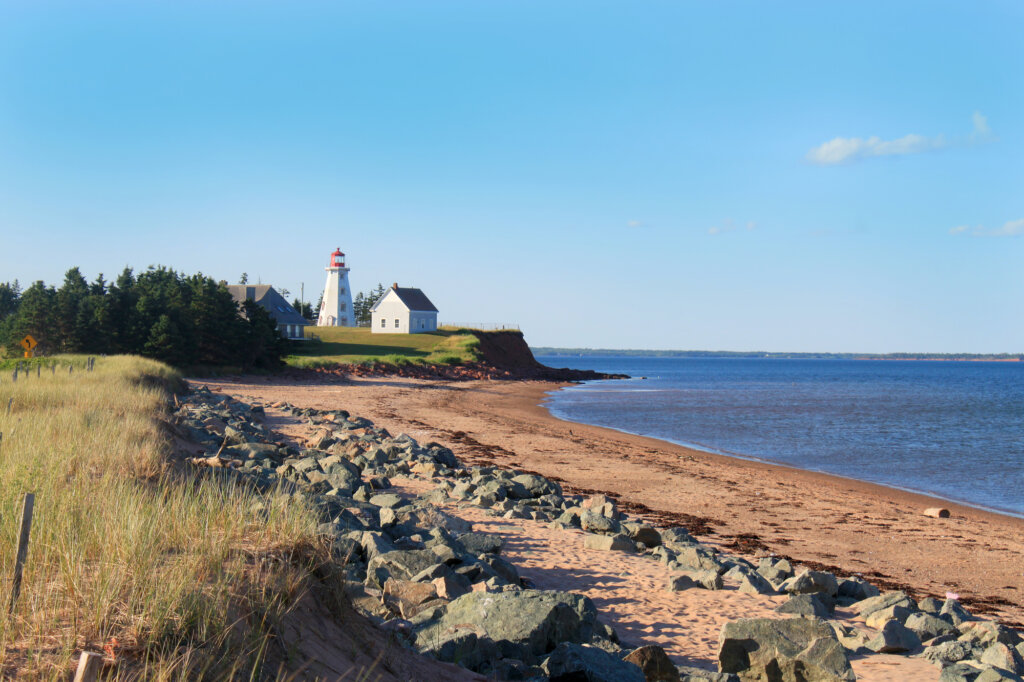 8. West Point
Located (of course) on the west side of Prince Edward Island, West Point is a magical place to visit in PEI thanks to its variety of landscapes, from beaches and dunes to woodlands… but most importantly, it has one of the most unique places you can stay in the province: the West Point Lighthouse, a 69 foot tall lighthouse that is the tallest in PEI, with room for you to sleep. Talk about a magical and unforgettable experience. Click here for more details.
9. Summerside
Ah, Summerside. The name alone evokes feelings of happiness, and only those who have been know just how true this is. In fact, Summerside might just be one of the happiest little places to visit in PEI, with a colourful waterfront dotted with adorable spots, a rich cultural calendar, and even an annual Lobster Carnival to enjoy. This gem in Western PEI is for sure a must-visit!
10. Cows Creamery
Okay, last but not least, we have an ice cream place… but not just ANY ice cream place – Cows Creamery, a Canadian institution with shops all across the country. Why visit this place in PEI then? Well, its origins are in fact from right here on Prince Edward Island!
Founded in Cavendish in 1983, Cows has become one of the most beloved ice cream chains in Canada, with wonderfully punny cow-themed merch and flavours. Some consider this to be the best ice cream in the country (it has awards to back it up!), so make sure you stop here once, twice, or three times while visiting. There are a few locations in PEI – click here for more info.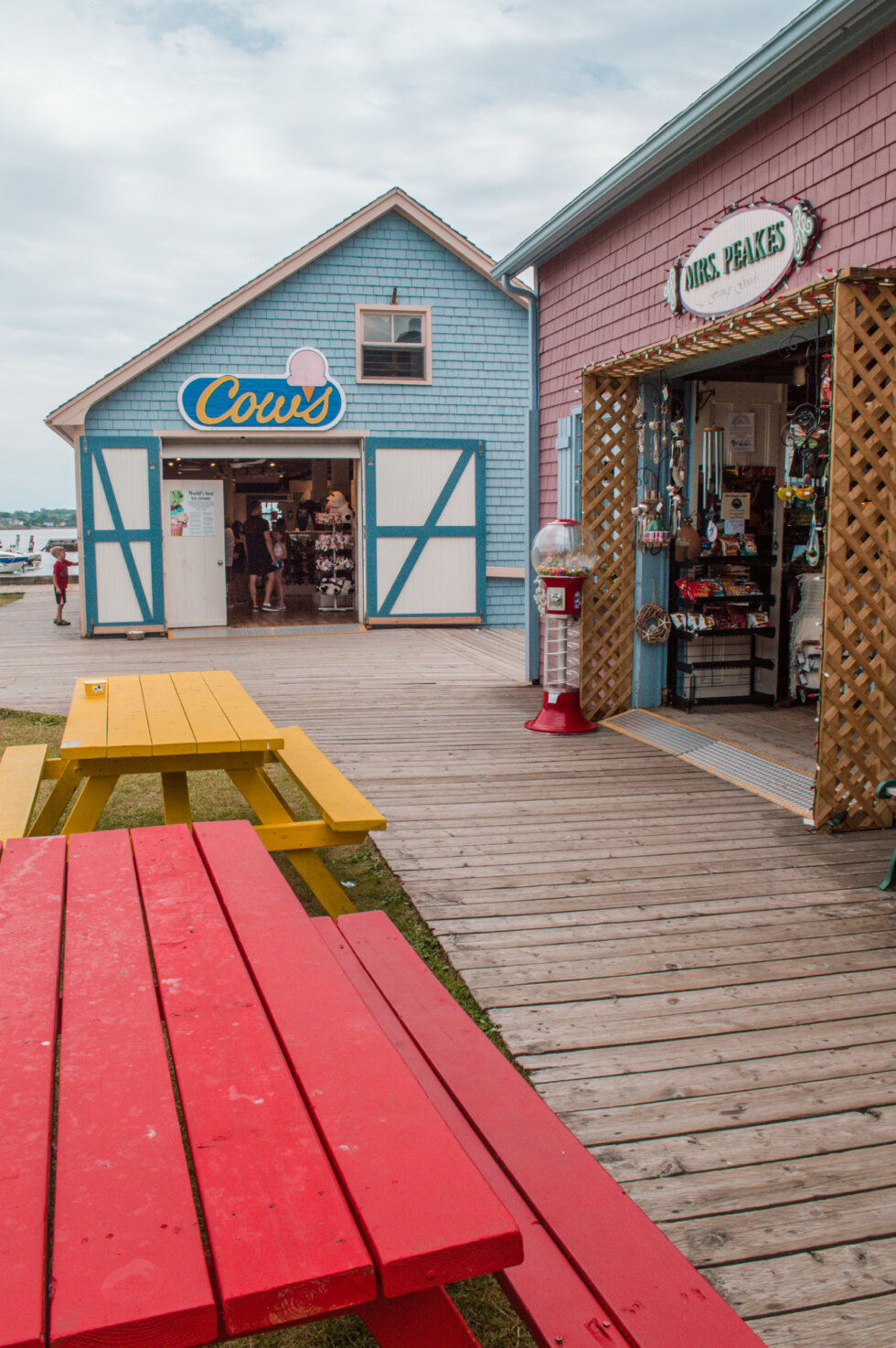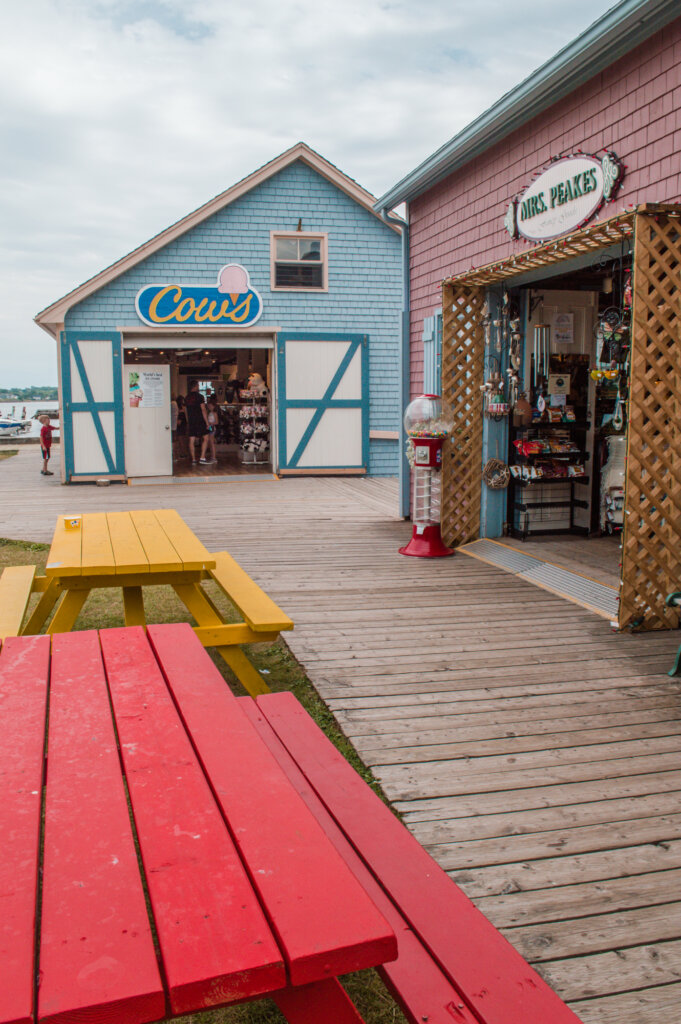 What other magical places should we visit in PEI?
There are of course plenty of other gems that can be explored in PEI – a true testament to the rich diversity of sights in this tiny province! Let us know in the comments what other magical spots you would recommend in Prince Edward Island!