*FYI - this post may affiliate links, which means we earn a commission (at no extra cost to you) if you purchase from them. Also, as an Amazon Associate I earn from qualifying purchases. For the full scoop on what this means, feel free to check out our Privacy Policy and Disclosure.
---
Here at Geektrippers, we love sniffing out the best locations in the world that remind us of all our favourite fantasy lands from movies, books, and TV shows. Luckily for us, the world is wide and beautiful, with a wealth of incredible sights, many of which seem a little too amazing to exist. In this post, we'll be sharing the most magical places in Italy that you truly will not believe are real!
Of course, there are much more than just ten wonderful places to visit in Italy, so we invite you to share some more of your favourite otherworldly finds in the comments!
Now, let's get to it. Here is our selection of ten simply magical places you must visit in Italy.
Save this post for later on Pinterest: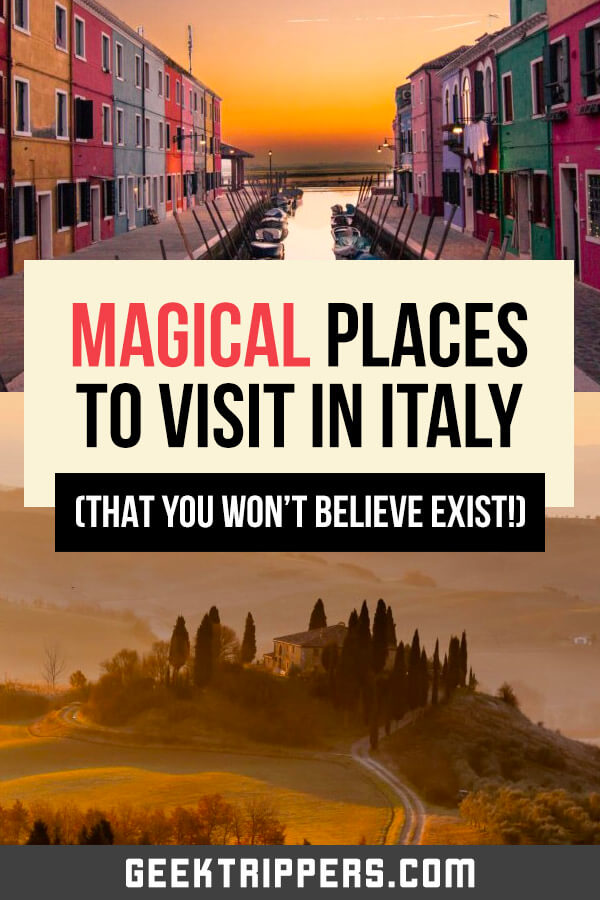 1. The Trulli Houses of Southern Puglia
Known for their distinctive conical rooftops, the limestone Trulli houses of Southern Puglia are a true fairytale sight you must experience in Italy. The origins of these stunning hobbit-esque houses are shrouded in mystery, but a popular theory involves a tale as old as time… tax evasion! As the houses were easily dismantled when the tax-man came around to collect his debts, residents were able to dodge taxes on their property, since said property was simply a mound of rubble.
Now, where should you go to experience the splendour of these Trulli? Well, Alberobello is the place to be if your goal is to sleep, shop, and eat in these magical little houses… there are over a thousand Trulli to be found there. Of course, the town's popularity comes with a healthy smattering of tourist crowds, so if your goal is to discover Trulli more off the beaten path, rent a car and drive around the Itria Valley where they are found in abundance… you certainly won't regret it!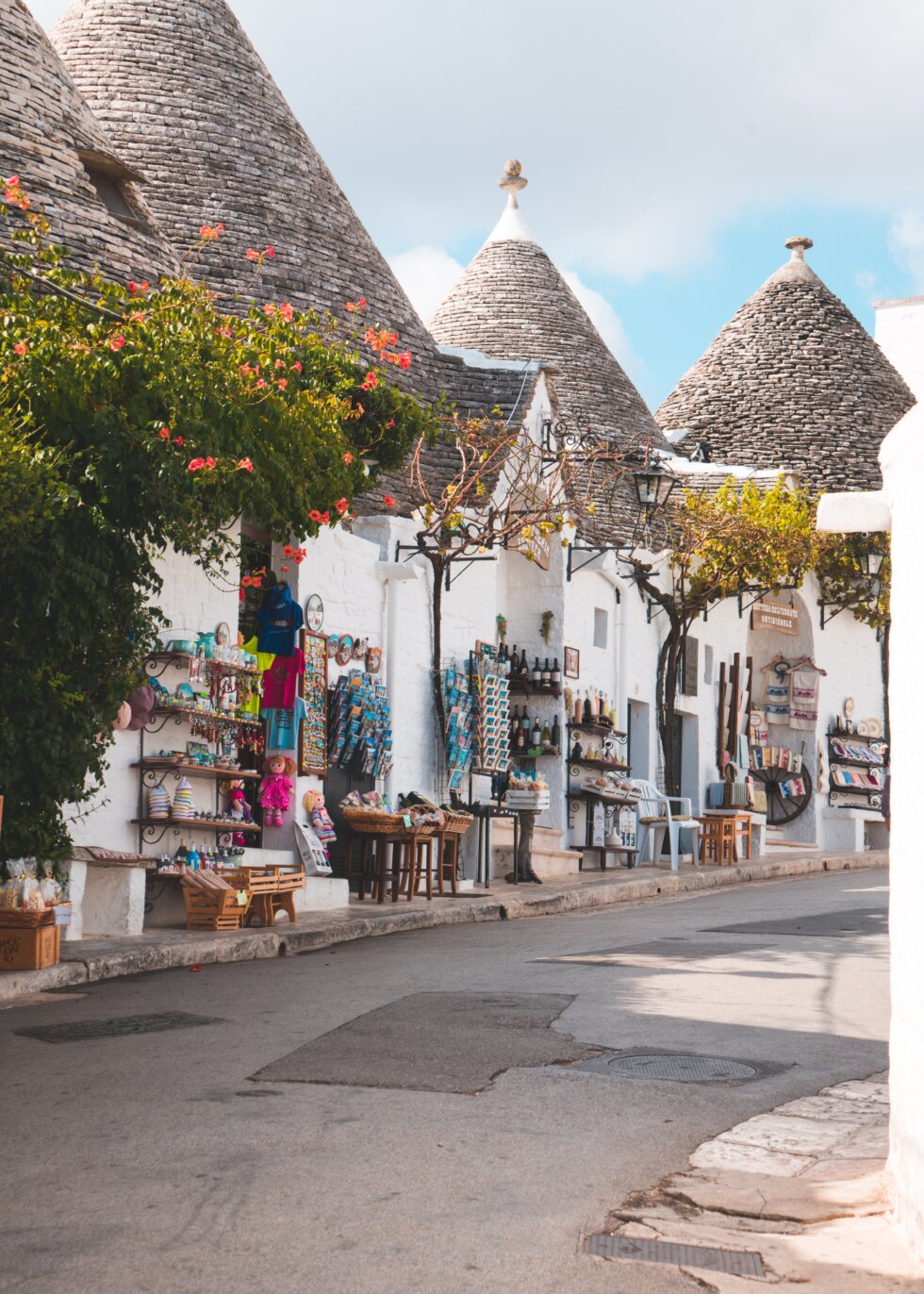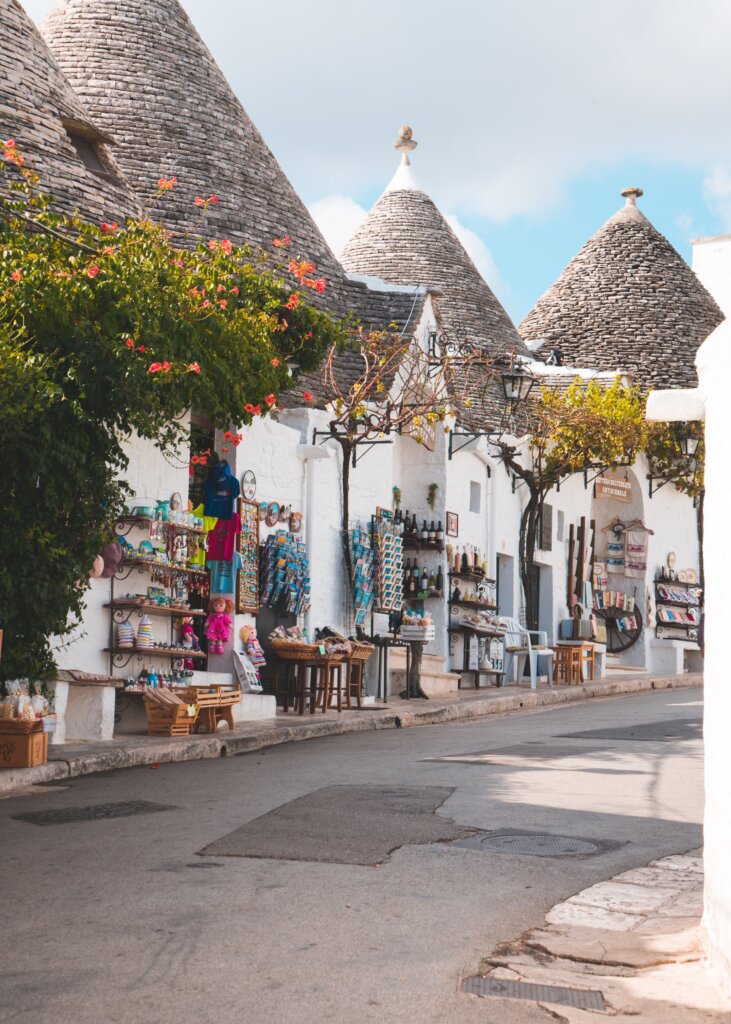 2. Cascate del Mulino
Italy's natural hot springs may no longer boast the veil of secrecy they once did, but this list would be incomplete without mentioning the utterly magical thermal waterfalls known in Italian as Cascate del Mulino.
Located on the grounds of an old stone mill in Saturnia, these mineral-rich waterfalls are an enchanting milky blue that look straight out of a Disney movie. Sure the sulphuric smell may be a tad overpowering (and less than fairytale-like), but when the views look like this, it's difficult to complain.
Most incredibly though? Access to this magical sight is completely free and open to the public.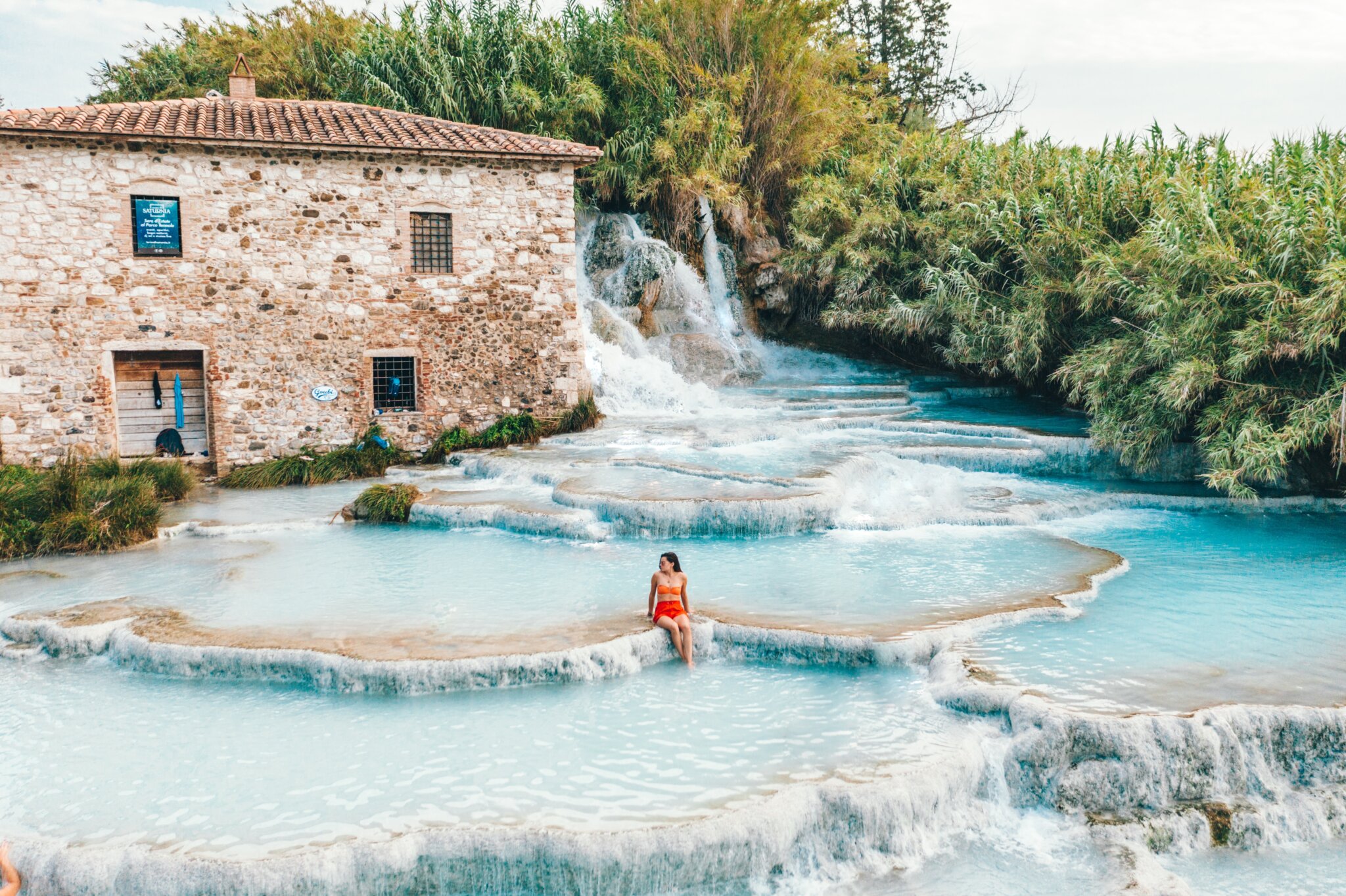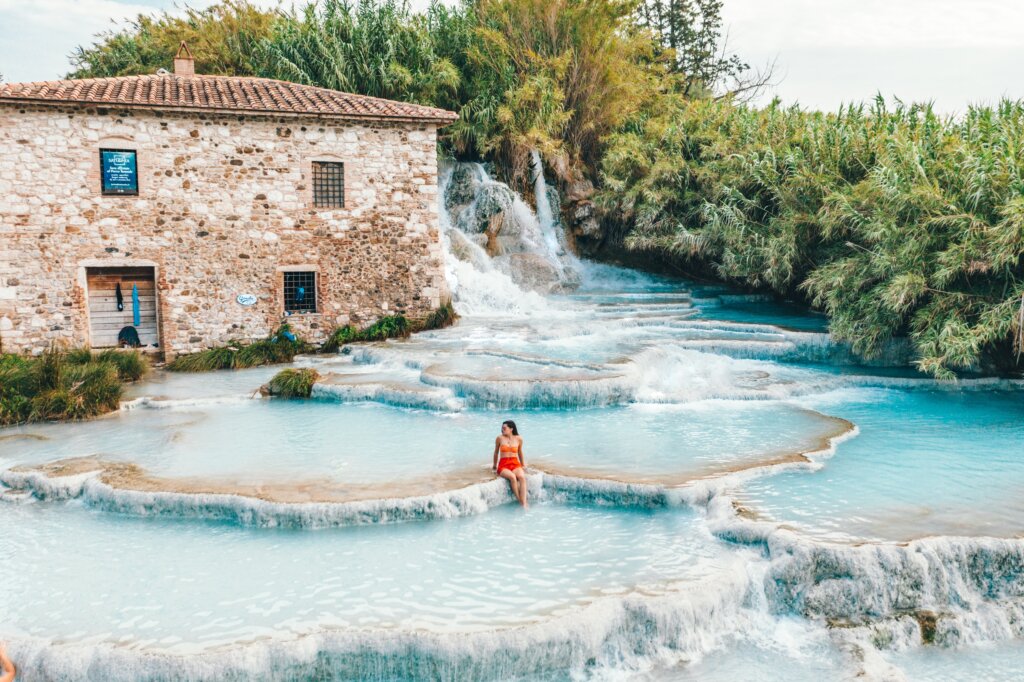 3. Venice
Venice is a city that needs no introduction, but of all the magical, dream-like destinations you can find in Italy, Venice may be among the most unique.
Sprinkled across a cluster of 118 islands in the Venetian Lagoon, this is one city that has, for centuries, been an epicentre of culture and trade, once acting as a crucial part of the Silk Road trade route and HQ of the swanky Venetian Doges (dukes, not the Shiba Inu memes).
Over 400 bridges connect this beautiful canal-filled city, packed with narrow walkways and impossibly charming views at every turn. Defining the appeal of Venice is difficult in words, but a single look at this photo and you'll certainly be convinced: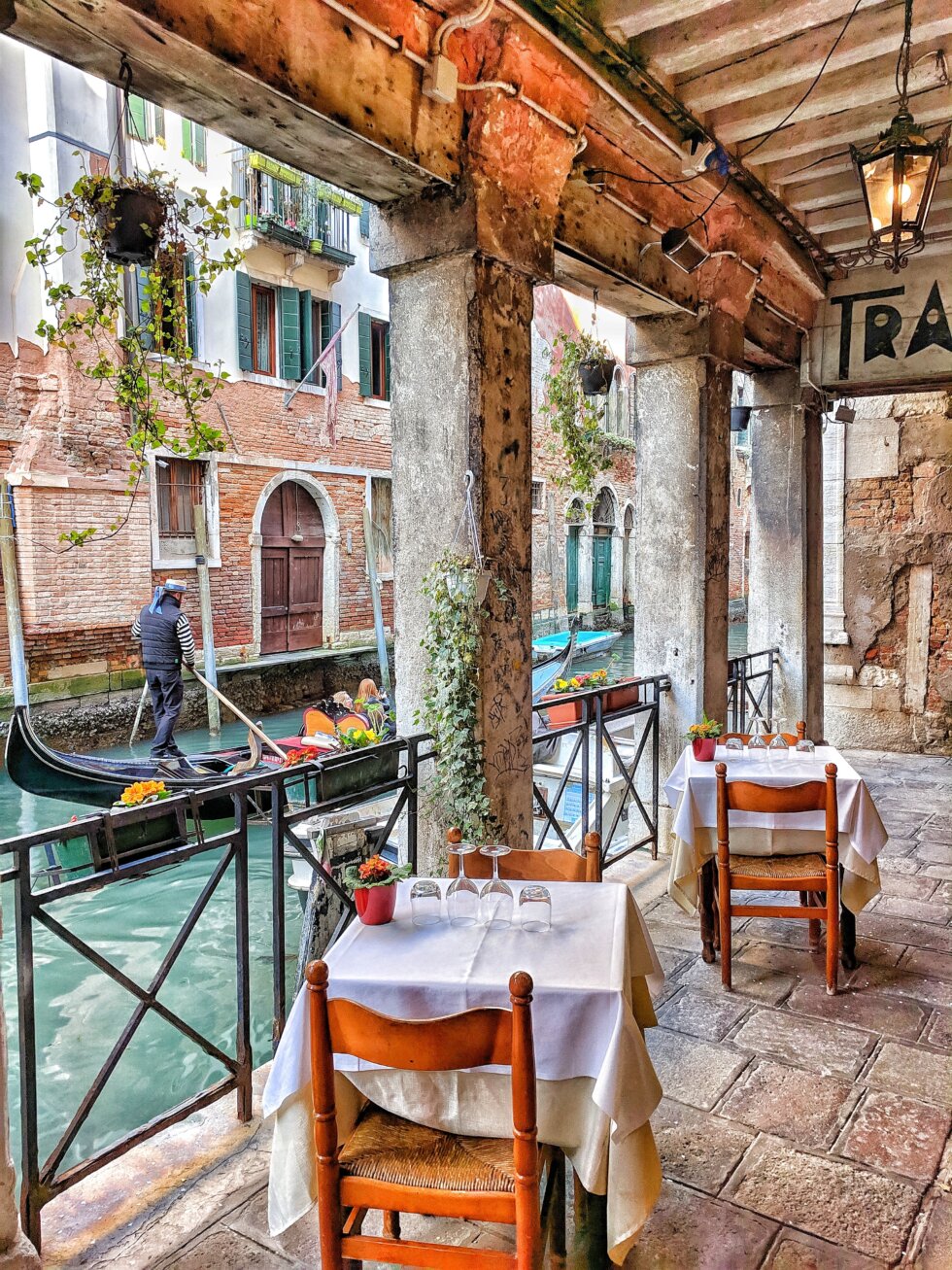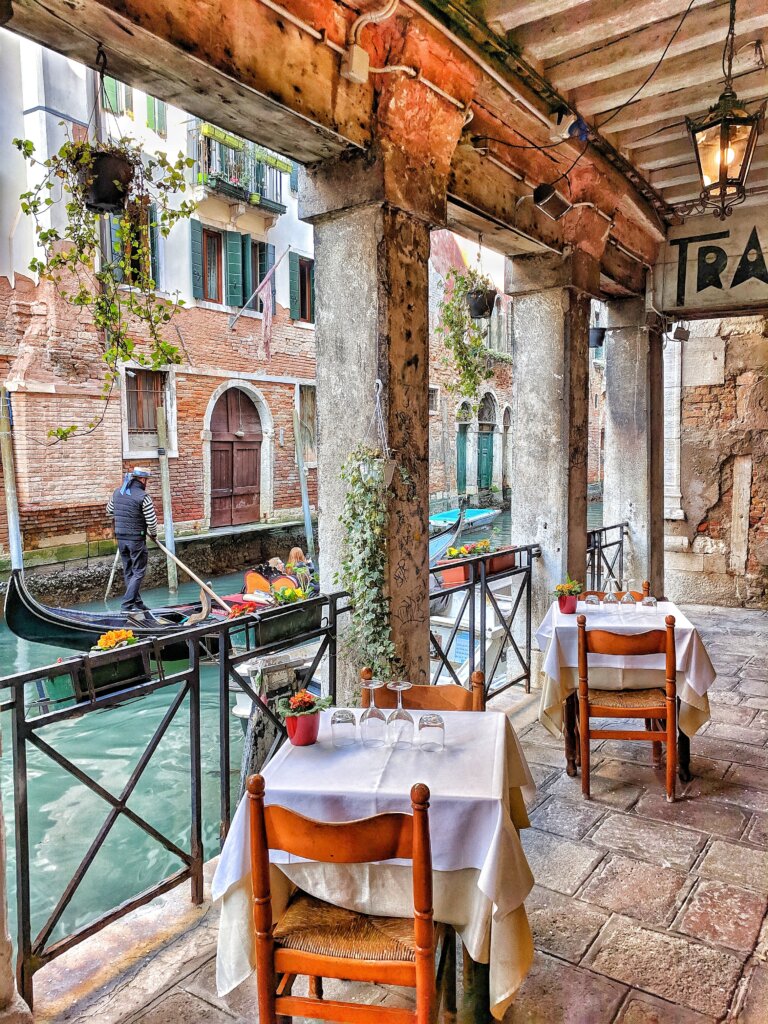 4. Burano
If you want to step into the pages of a rainbow picture book, look no further than the colourful fishing island of Burano, found about 40 minutes away from Venice. This rainbow wonderland of perfectly painted houses, best known for its beautiful lace creations and picture-perfect aesthetic, has long been a magnet for tourism… and for good reason – there are few places in the world as brilliantly colourful as this.
These houses are so beloved in fact that they are protected by sweet sweet bureaucracy. Anybody wishing to paint the outside of their home must first get government permission, and choose colours from a "permitted selection". All worth it though, to live in a place like this: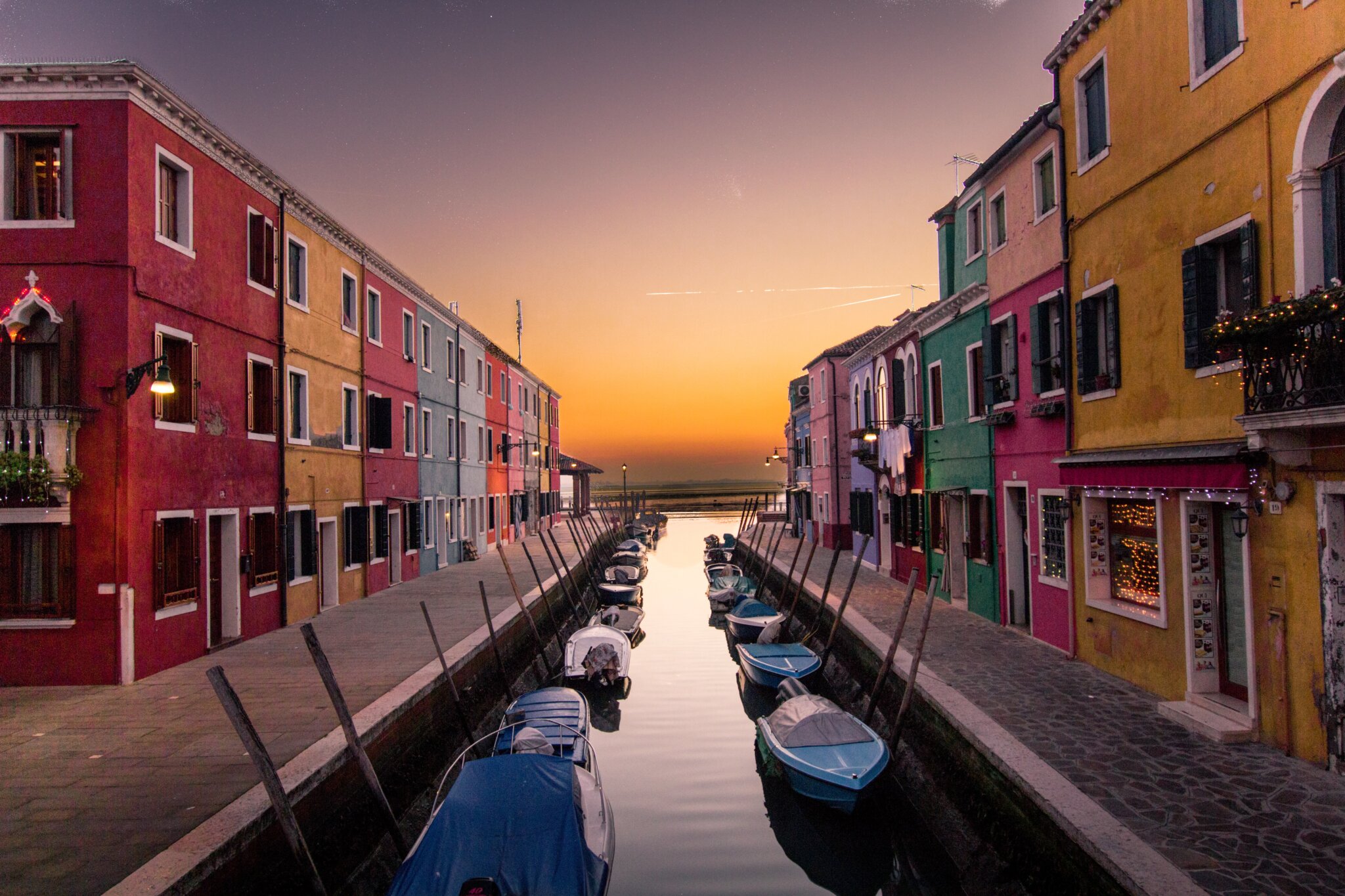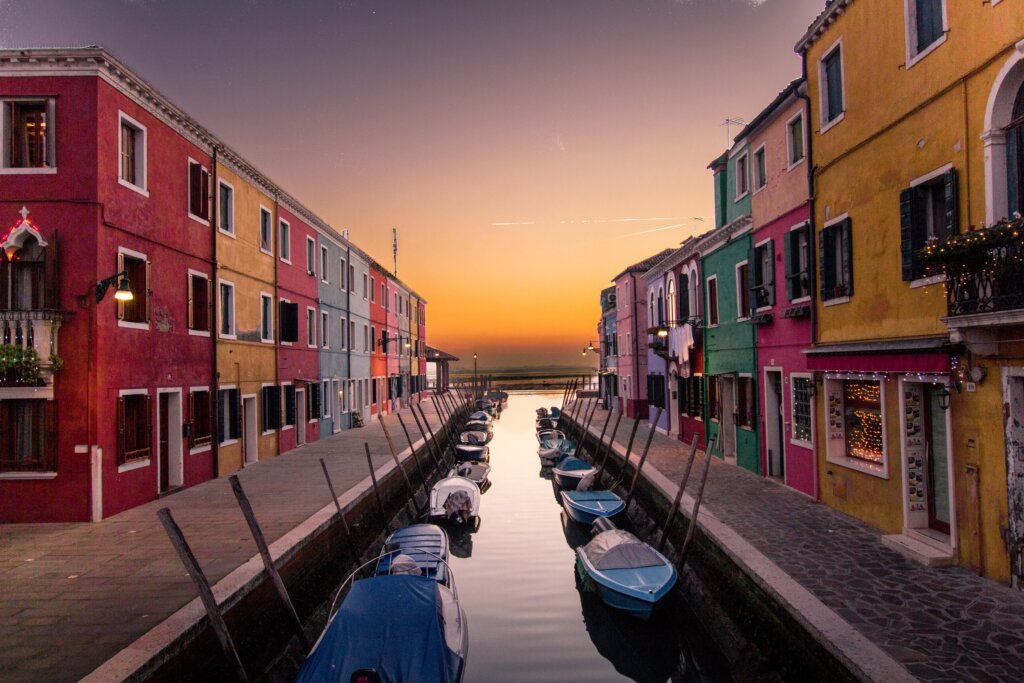 5. Cinque Terre
The famous Cinque Terre (translated to the Five Lands) refer to 5 stunningly colourful villages along Italy's Ligurian coast. Long considered one of the most picturesque parts of Italy, these villages each bring something unique to the table, with 'the best one' inciting as much debate as the inclusion of pineapple on pizza.
Still, no matter which of these five villages you pick as your favourite, there is delicious food, glorious views, and seaside charm abundant in each. For those seeking a more active trip, you can choose to hike between the five villages for splendid vistas that are more than worth the leg work.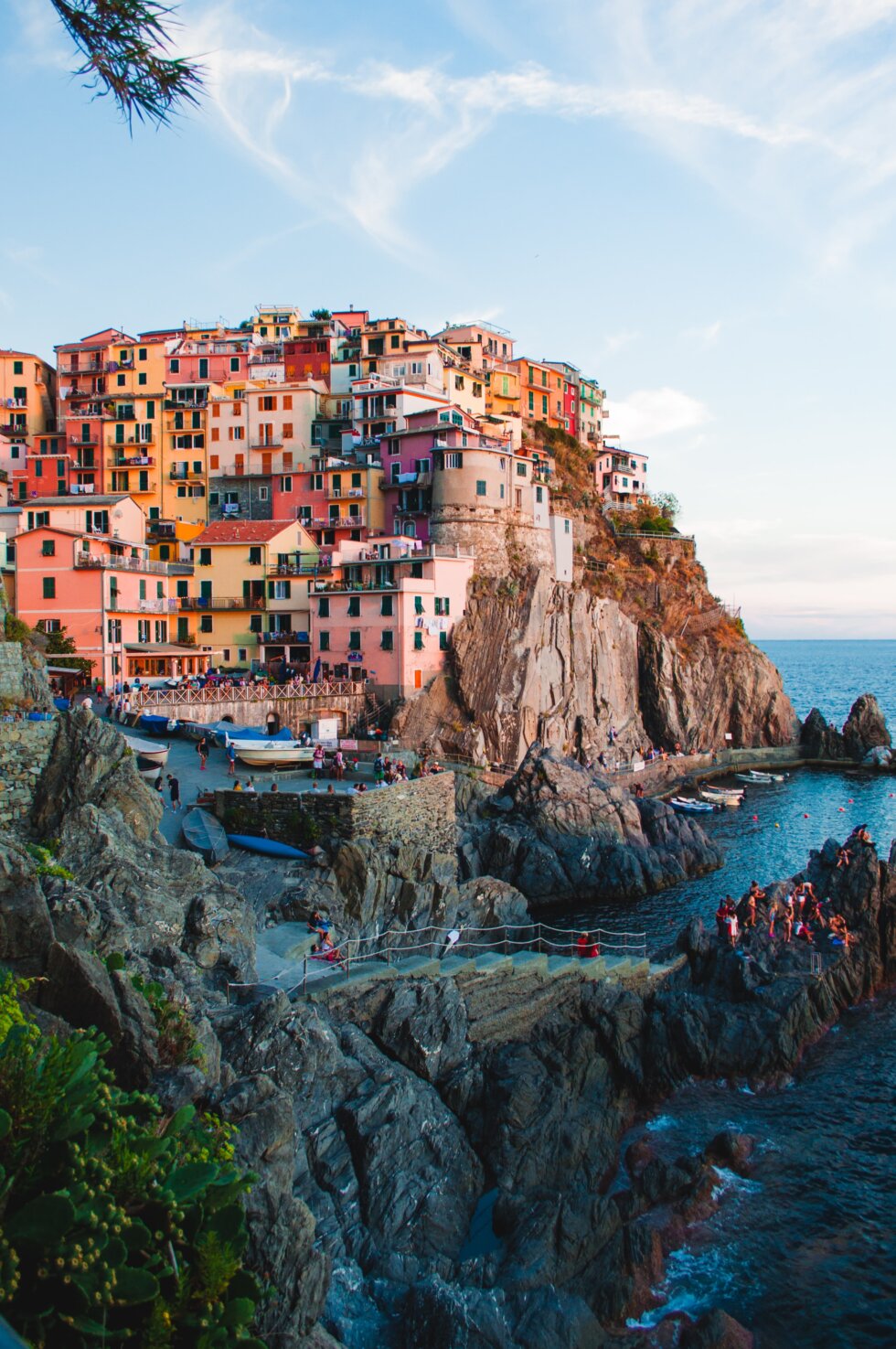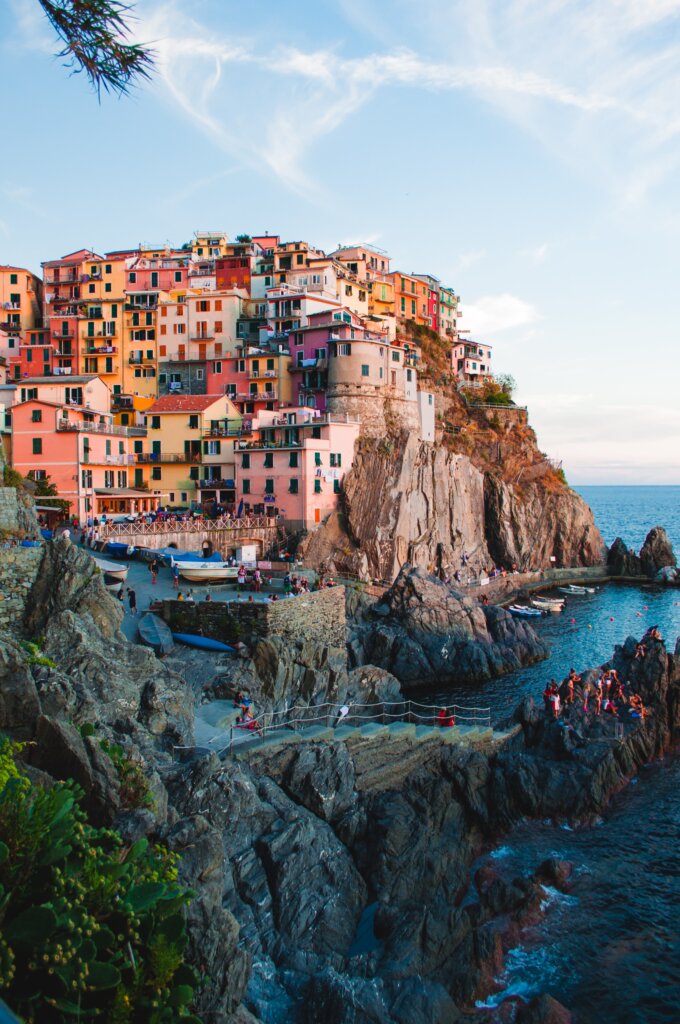 6. The Hill Towns of Tuscany
Tuscany certainly has much to offer tourists, from world-renowned wine to mind blowing culture/history (this is the birthplace of the Italian Renaissance after all!). But for a truly out-of-this-world "pinch me" experience, you must visit rural Tuscany, with all its spectacular hilltop towns like San Gimignano, Cortona, Volterra and Montalcino just to name a few.
We're not saying they are home to some of the most incredible golden hours on Earth, but… here's a photo: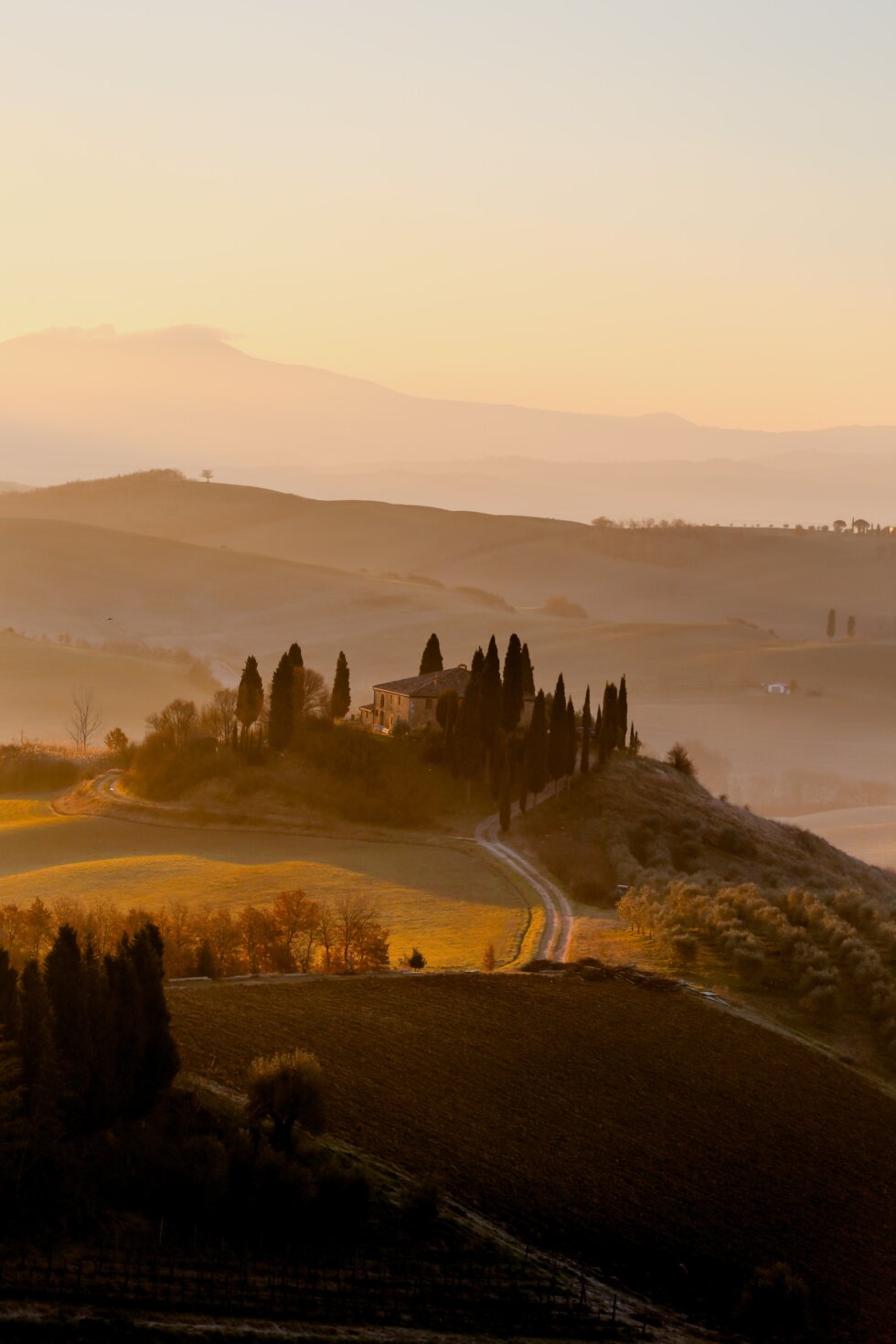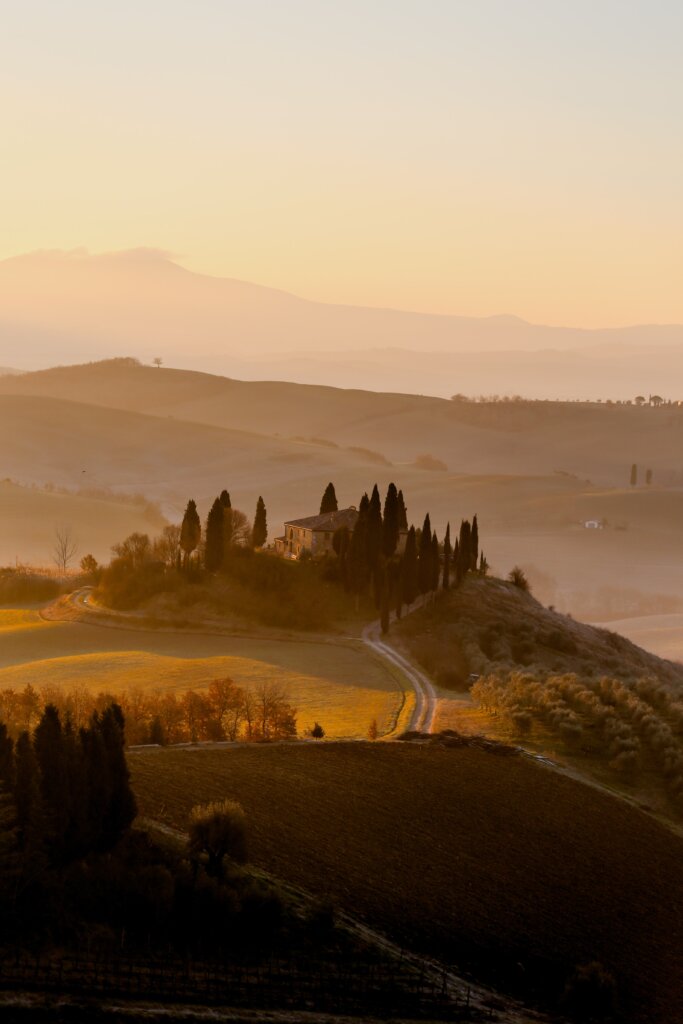 7. Lago di Sorapis
While there's certainly no shortage of stunning lakes to see in Italy, for the purpose of this article, we have chosen one of the most enchanting ones to showcase: Lago di Sorapis, located in the heart of the Dolomites.
This small, glacially-fed lake is world-famous for its milky blue waters, stunning mountainous backdrop and of course, its ability to stun and dazzle in every season, especially when the region's autumn foliage makes an appearance. Take one look and you'll see why this one made our list: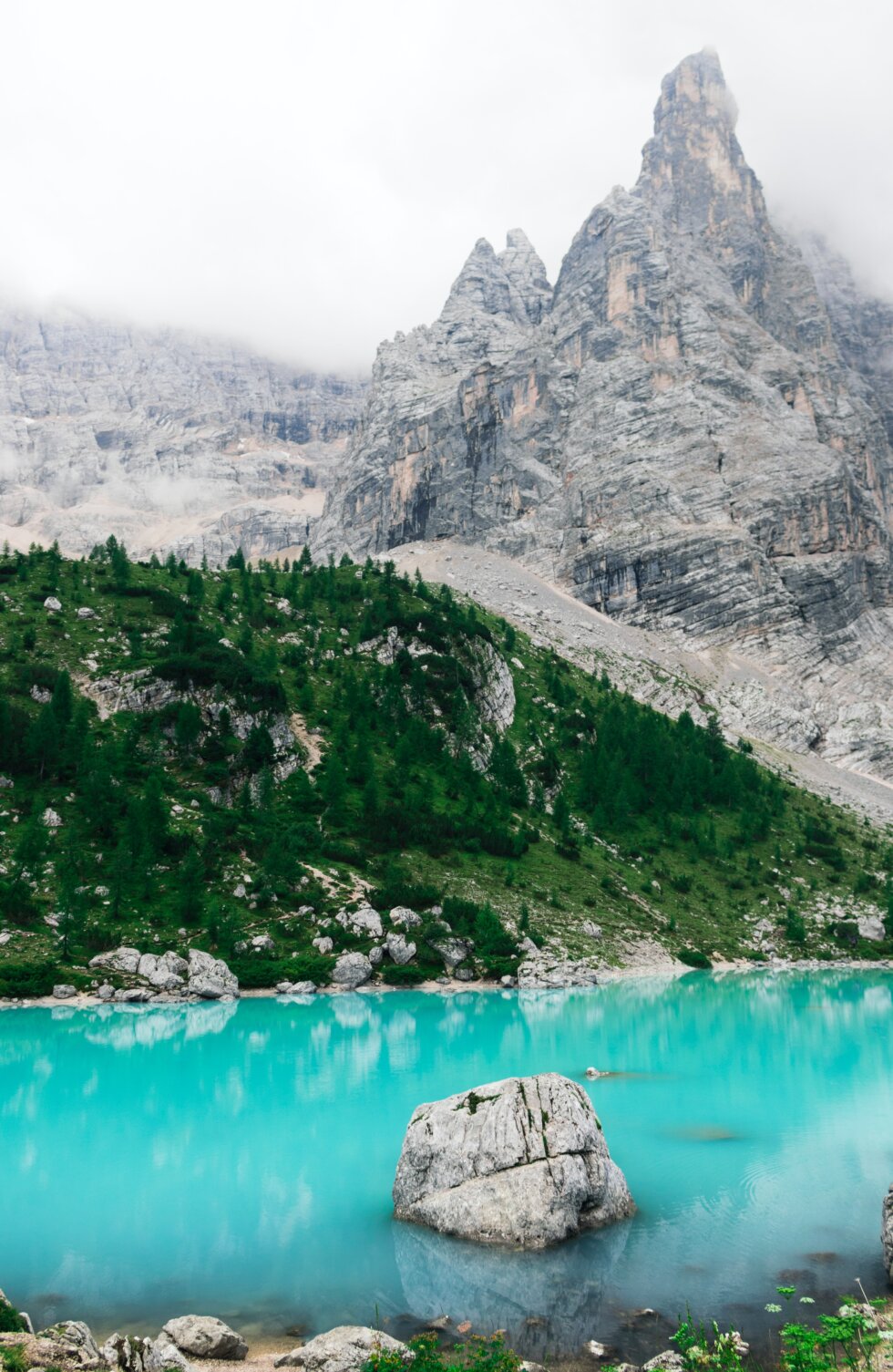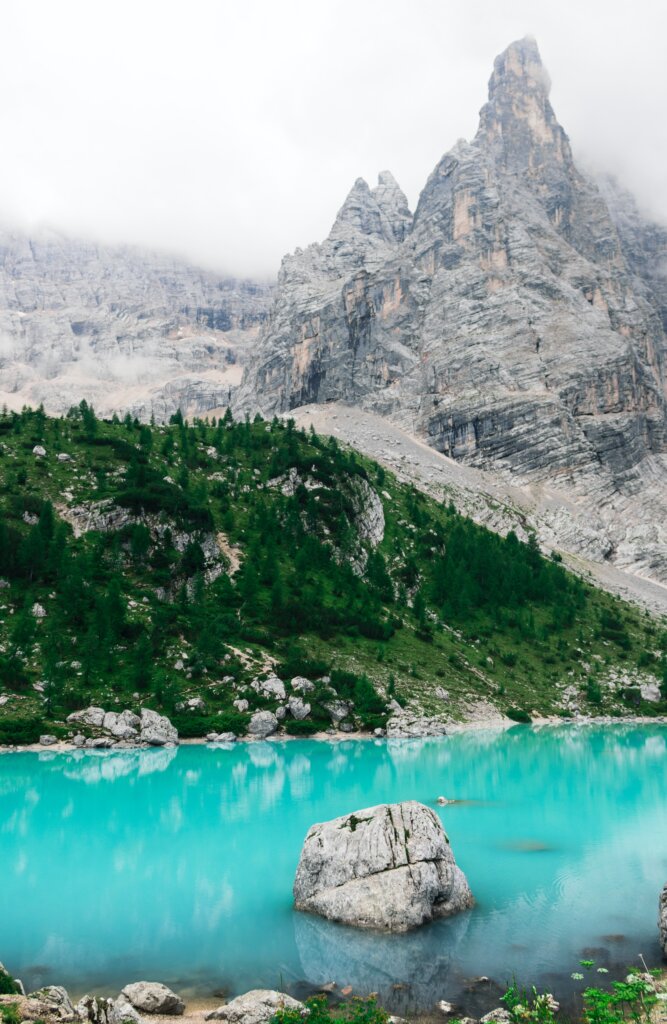 8. Tre Cime di Lavaredo and the Dolomites
Of course, we can't mention Lago di Sorapis without casting a spotlight on its beautiful surroundings – the majestic Dolomites, an impressive mountain range scattered around Northeastern Italy.
Perhaps the most distinctive of the Dolomites' many peaks are the Tre Cime di Lavaredo, 3 imposing rocky towers that glow bright orange as the sun sets. Filled with wonderful lakes (like the Lago di Sorapis above, or the Instagram-famous Lago di Braies), epic hikes, and the most incredible landscapes you'll see in your life, the Dolomites are a truly otherworldly place in Italy you must visit at least once in your life.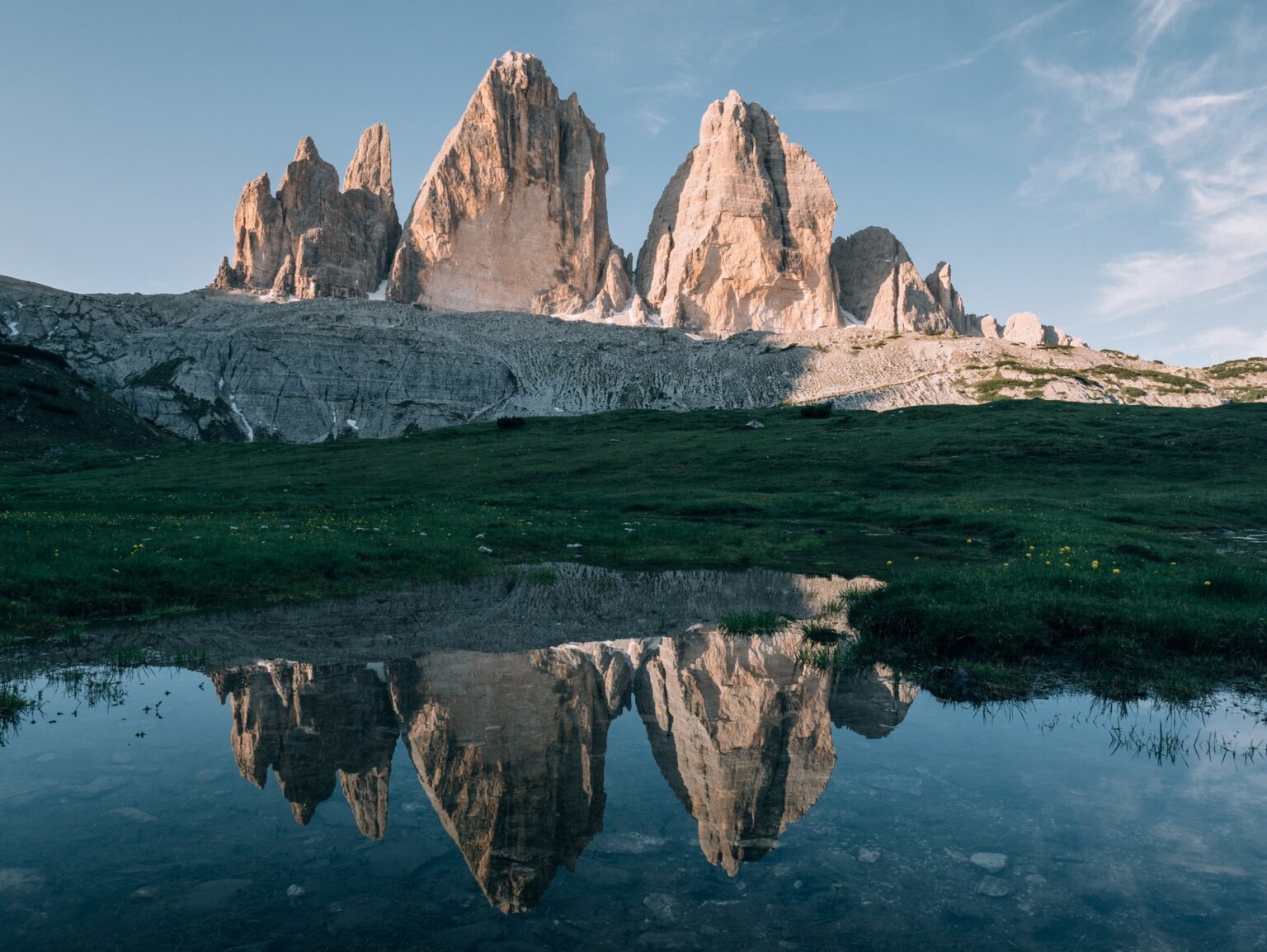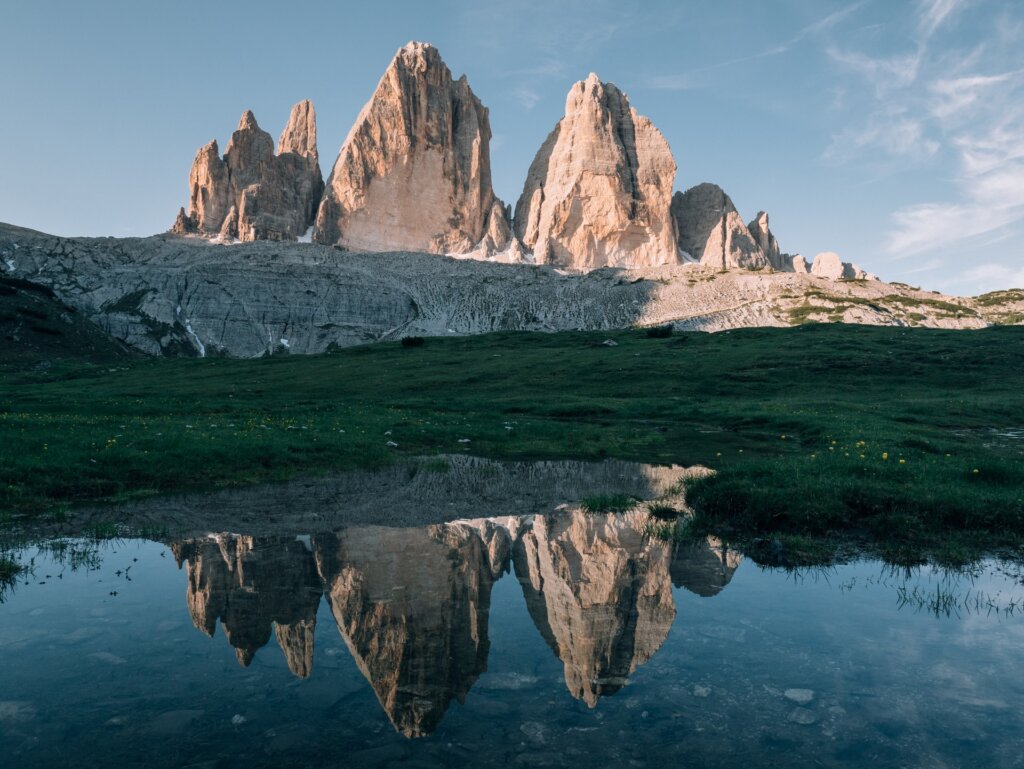 9. Scala dei Turchi
The bright white cliffs of Sicily's Scala dei Turchi are a truly magical sight found along the Sicilian coast between Realmonte and Porto Empedocle.
Made up of a smooth white limestone, these cliffs have dazzled locals and tourists alike for centuries, providing the perfect spot to dive, picnic, or simply sit and enjoy the wonderful sea views: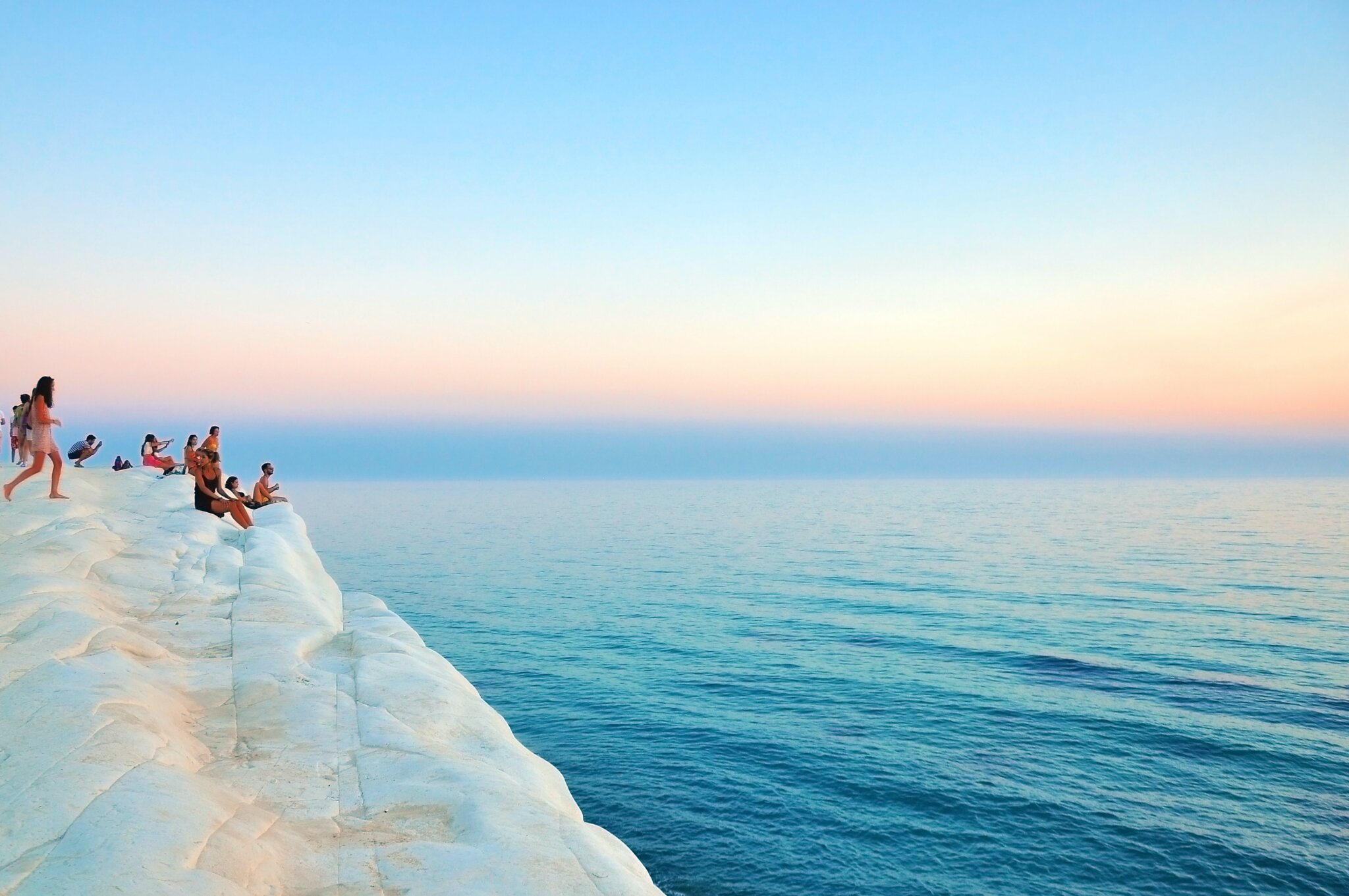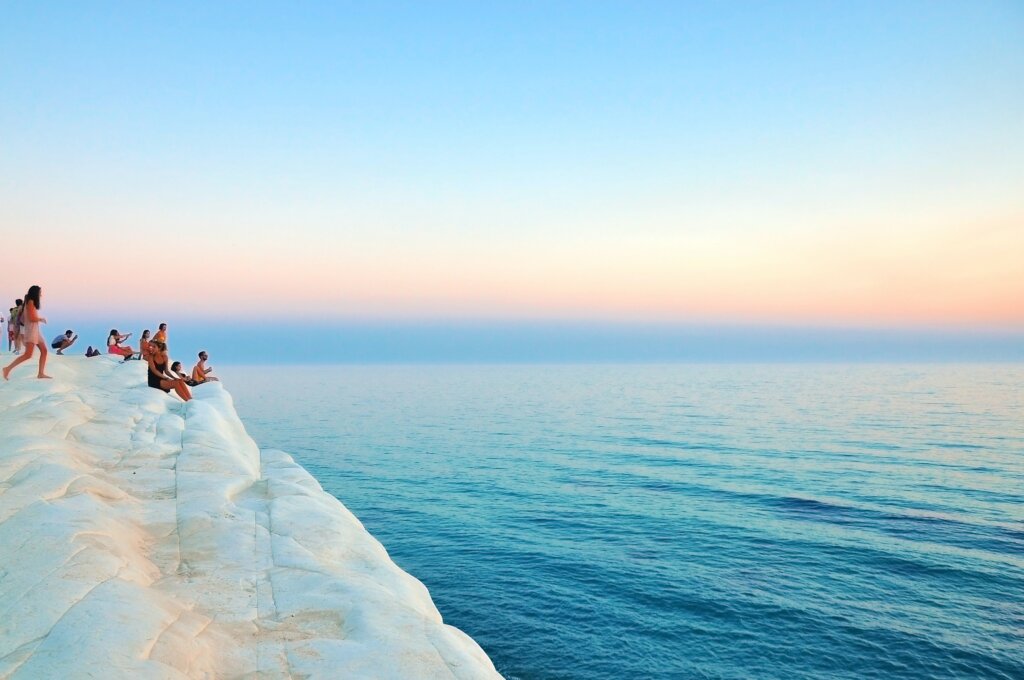 10. Grotta Azzurra
Last but certainly not least, we have the famous Blue Grotto (Grotta Azzurra) of Capri, a mysterious cave that seems to glow an electric blue.
Accessible to tourists only by boat, this stunning sea cave has long delighted visitors with its otherworldly blue hue, caused by sunlight passing through an underwater cavity that strategically filters out any red reflections, leaving an image that is truly out of this world: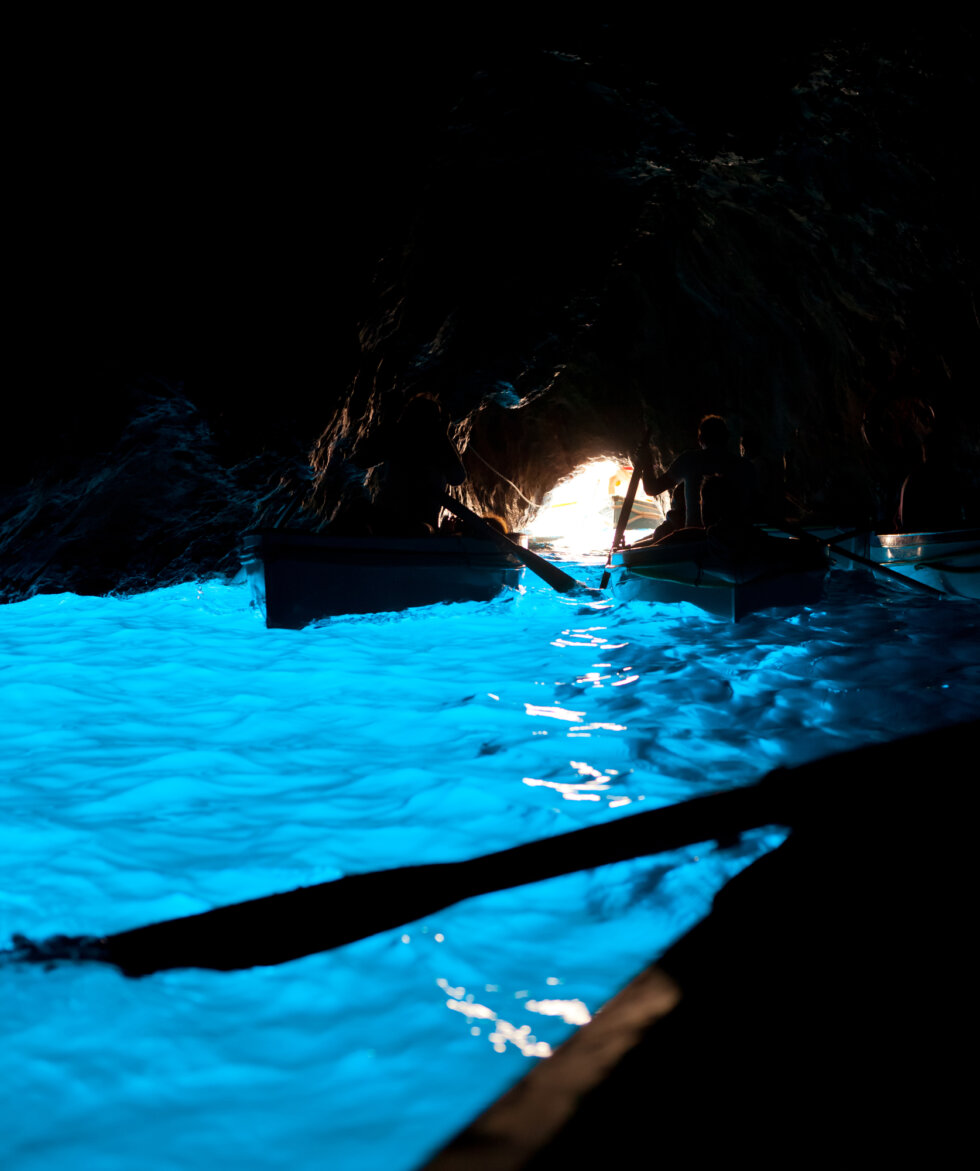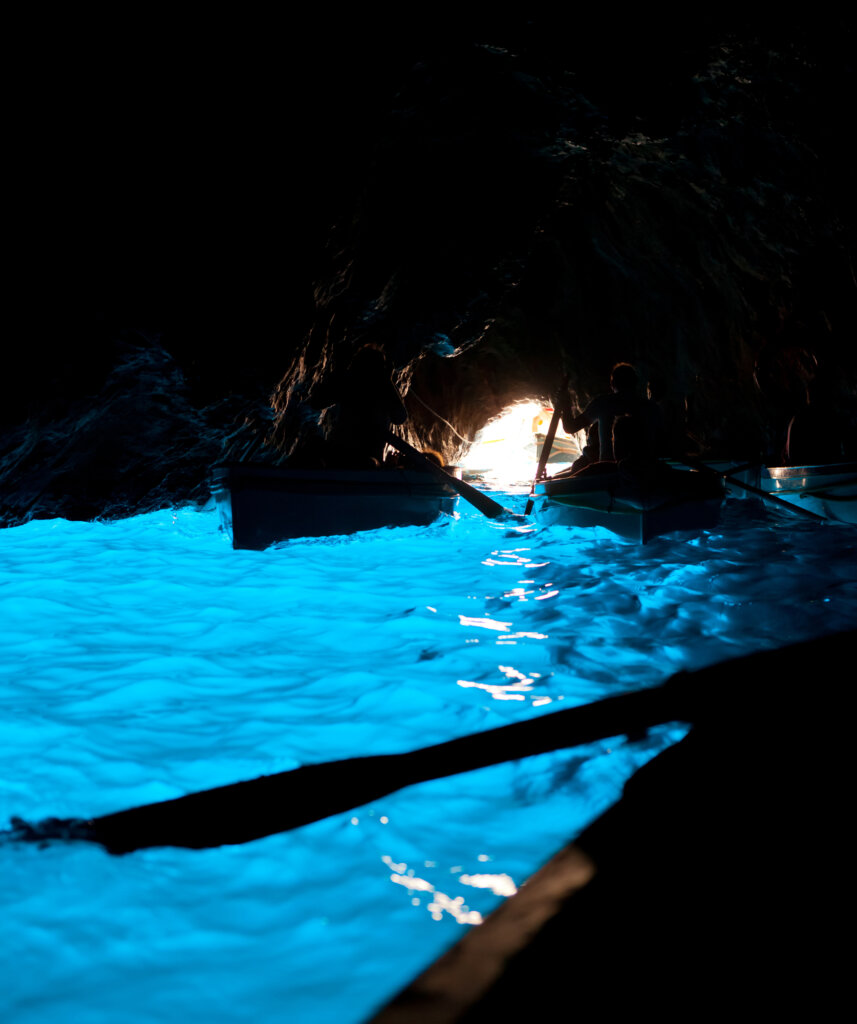 What other magical places in Italy would you recommend?
Let us know in the comments so we can add them to our list! Happy geektripping 🙂