*FYI - this post may affiliate links, which means we earn a commission (at no extra cost to you) if you purchase from them. Also, as an Amazon Associate I earn from qualifying purchases. For the full scoop on what this means, feel free to check out our Privacy Policy and Disclosure.
---
Just finished binging The Princess Switch trilogy and curious about where to find Montenaro in real life?
Or, at the very least, are you looking to find all the Montenaro filming locations so you can one day see them for yourself?
Lucky for you, we've done all the digging and research so you don't have to.
While Montenaro is sadly a fictional land belonging to the NCU (Netflix Christmas Universe), all the castles, gardens, and stately homes used for filming do exist in real life… and many are open for visits/special occasions like weddings.
Read on for a full list of where to find Montenaro's most iconic locations in real life. Maybe a great place to bring your dopplegänger one day!
Montenaro Castle (AKA the Montenaro Royal Palace)
Where can you find the Montenaro Royal Palace in real life? This was one of the questions we found ourselves asking over and over while binging The Princess Switch trilogy.
Well, as with many things in film, the answer isn't that simple, since the Montenaro Royal Palace that we see on screen is actually a mix of several filming locations.
For instance, the exterior of the palace is Hopetoun House in Scotland, whose front facade you can see here: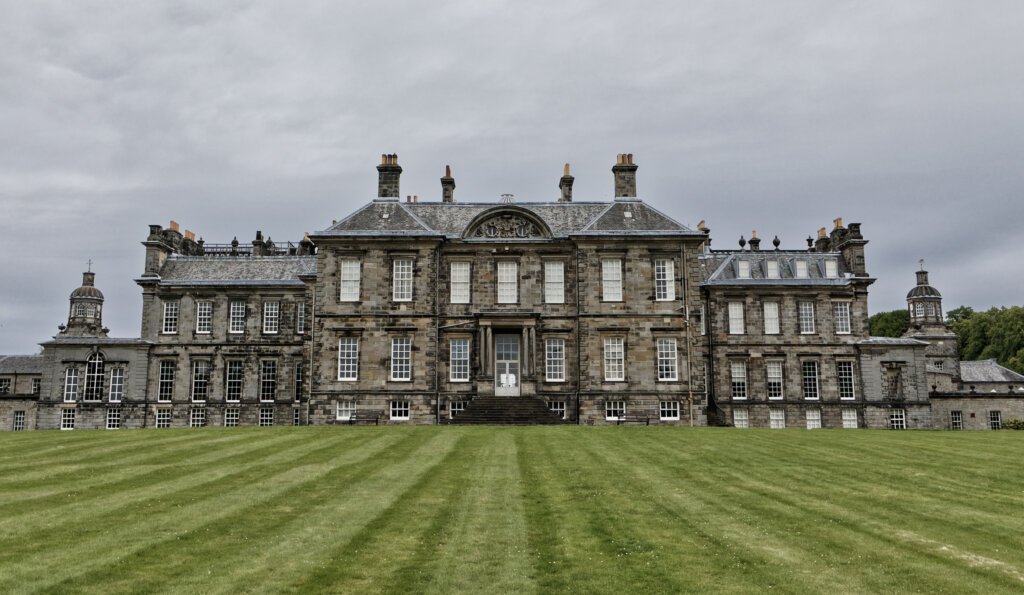 Although more recognizable is probably this angle, with those dreamy columns that are all wrapped up twinkly lights in each establishing shot:
The interior uses a mix of rooms from Hopetoun House, Gosford House and Manderston House.
If you're looking for the dreamy marble staircase in Montenaro Palace, you must head to Gosford House, a neoclassical country house in East Lothian, Scotland.
You can see this real life staircase in these photos.
Montenaro Palace filming locations at Hopetoun House include…
This room where Margaret and Antonio have tea in Princess Switch 2
This dining space where they have the party scene in Princess Switch 2
This dining room where we see Olivia chatting with Edward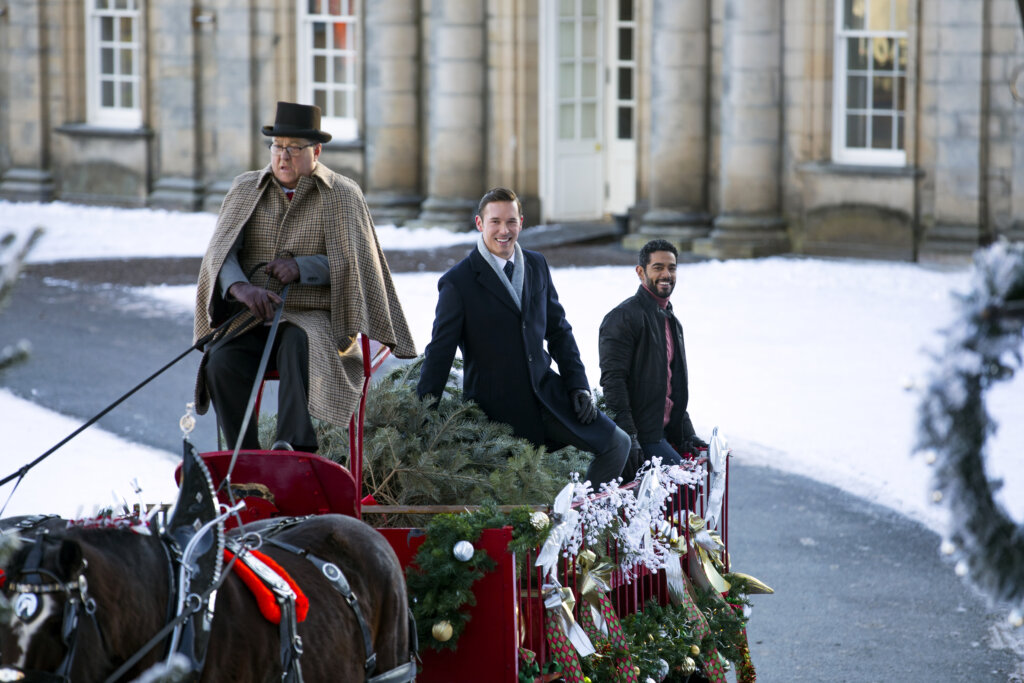 Montenaro Palace filming locations at Manderston House include…
The Montenaro Palace hallways (peep the black marble columns here)
Margaret's gorgeous bedroom
The Montenaro Palace kitchen
That room with the pool table where Antonio confronts Kevin in The Princess Switch 2, as seen here
This room, AKA the beautiful marble entry way where Fiona struts in her with her "gift"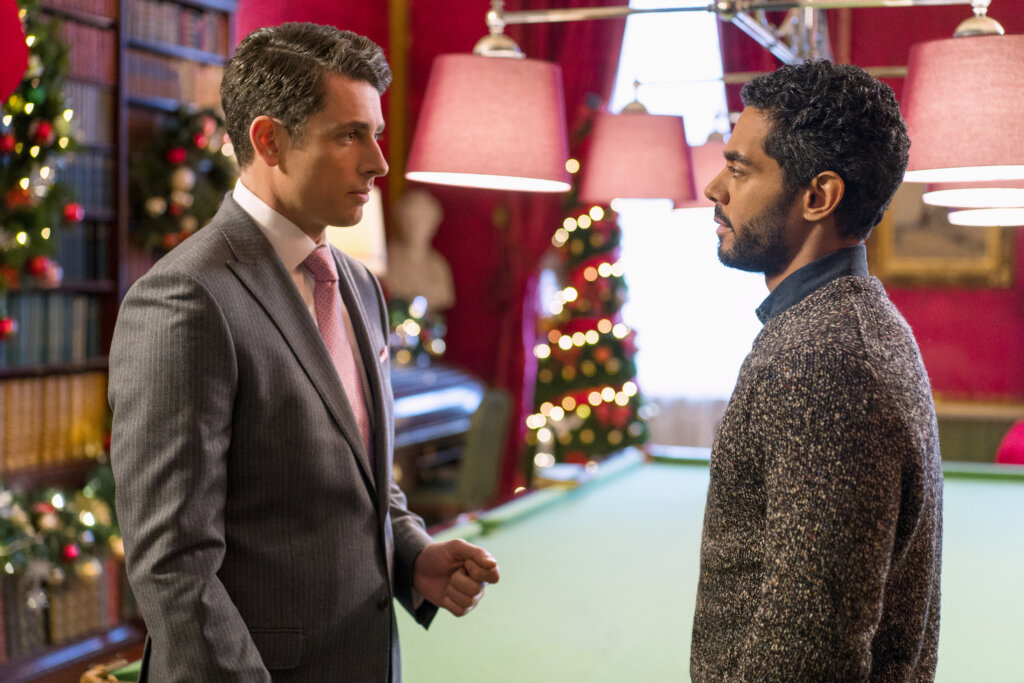 NOTE: The arched entryway and courtyard where Kevin has that super cute Christmas display set up for Margaret looks very similar to this service courtyard at Manderston, but it's not a 100% match. Let us know if you know where this was filmed!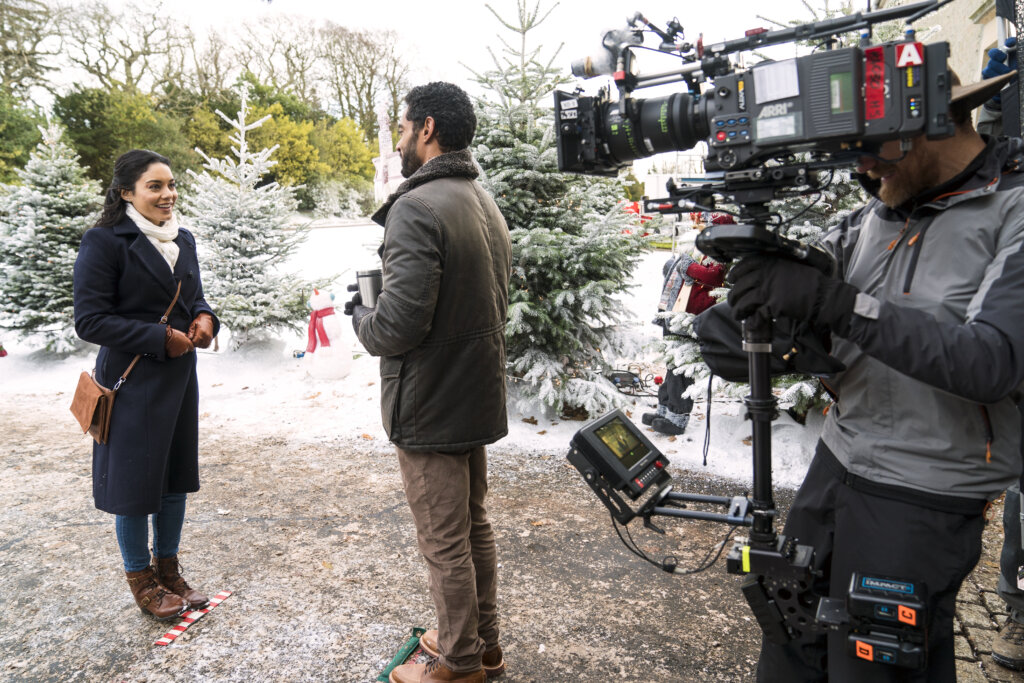 Montenaro Concert Hall
In the Princess Switch 2: Switched Again, we catch a glimpse of Montenaro's stunning concert hall for the first time. We see its glittering facade again in the 3rd Princess Switch, even if it's only for a few seconds.
Well, if you're looking for the real life location of Montenaro Concert Hall in real life, you need to visit two separate locations.
Firstly, the establishing shot and the party interior of the Montenaro Concert Hall is the Dome Restaurant in Edinburgh, which is indeed a mega-classy place where you can grab a bite or drink.
And as for the interior of the actual concert hall, you have to visit the Hub in Edinburgh, as seen here.
Montenaro's Shopping District
In The Princess Switch 2: Switched Again, we get a rare glimpse of the "normal" side of Montenaro, namely where Edward and Olivia go shopping!
The tailor we see them visit is actually Stewart Christie & Co in Edinburgh:
Montenaro Airport
The climax of The Princess Switch 2: Switched Again takes place at Montenaro's Airport, but fun fact: the real life location of this venue isn't an airport at all, but rather a train station!
Yup – these pivotal scenes were actually shot at the Edinburgh Gateway Station.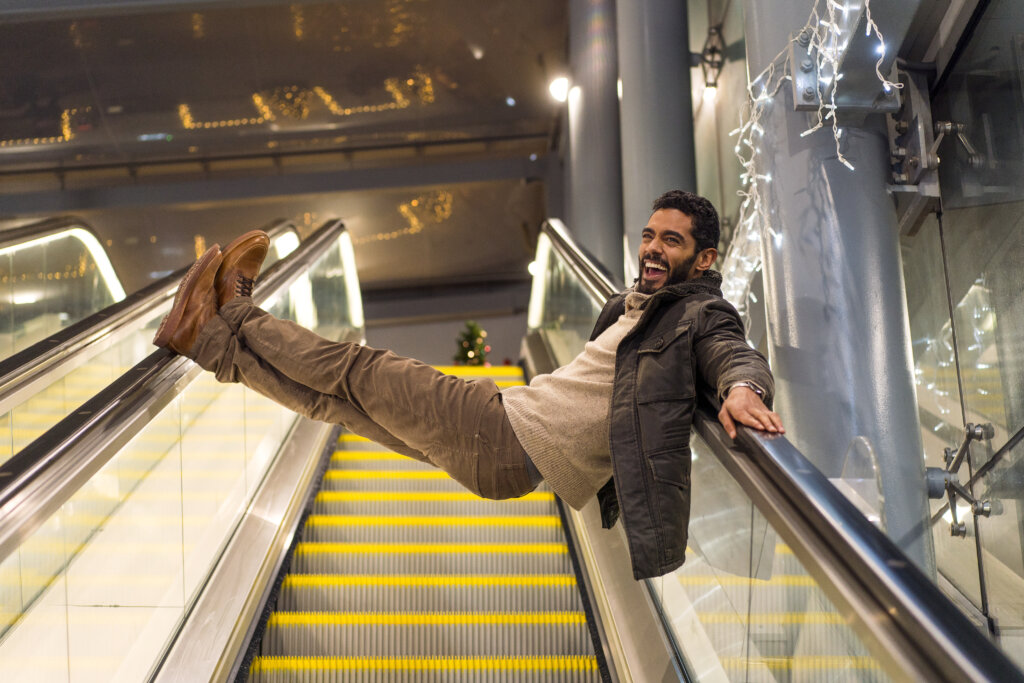 Montenaro Cathedral
And where exactly is that stunning cathedral where Margaret has her coronation in the 2nd movie?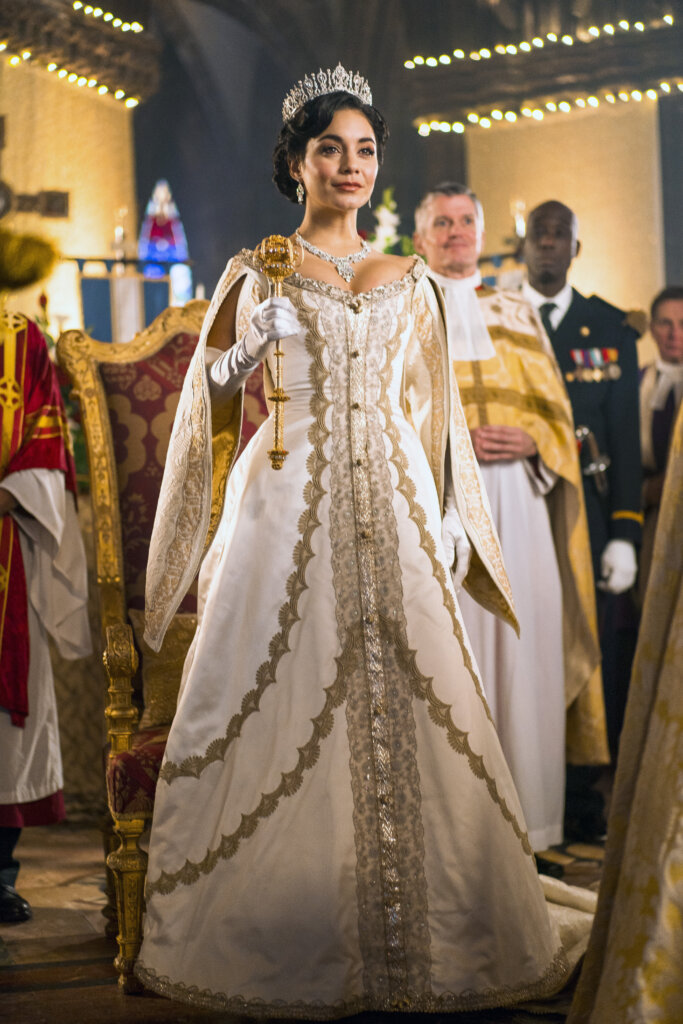 Well, for starters, the exterior/establishing shot is actually the Church of Sts. Olha and Elizabeth in Lviv, Ukraine.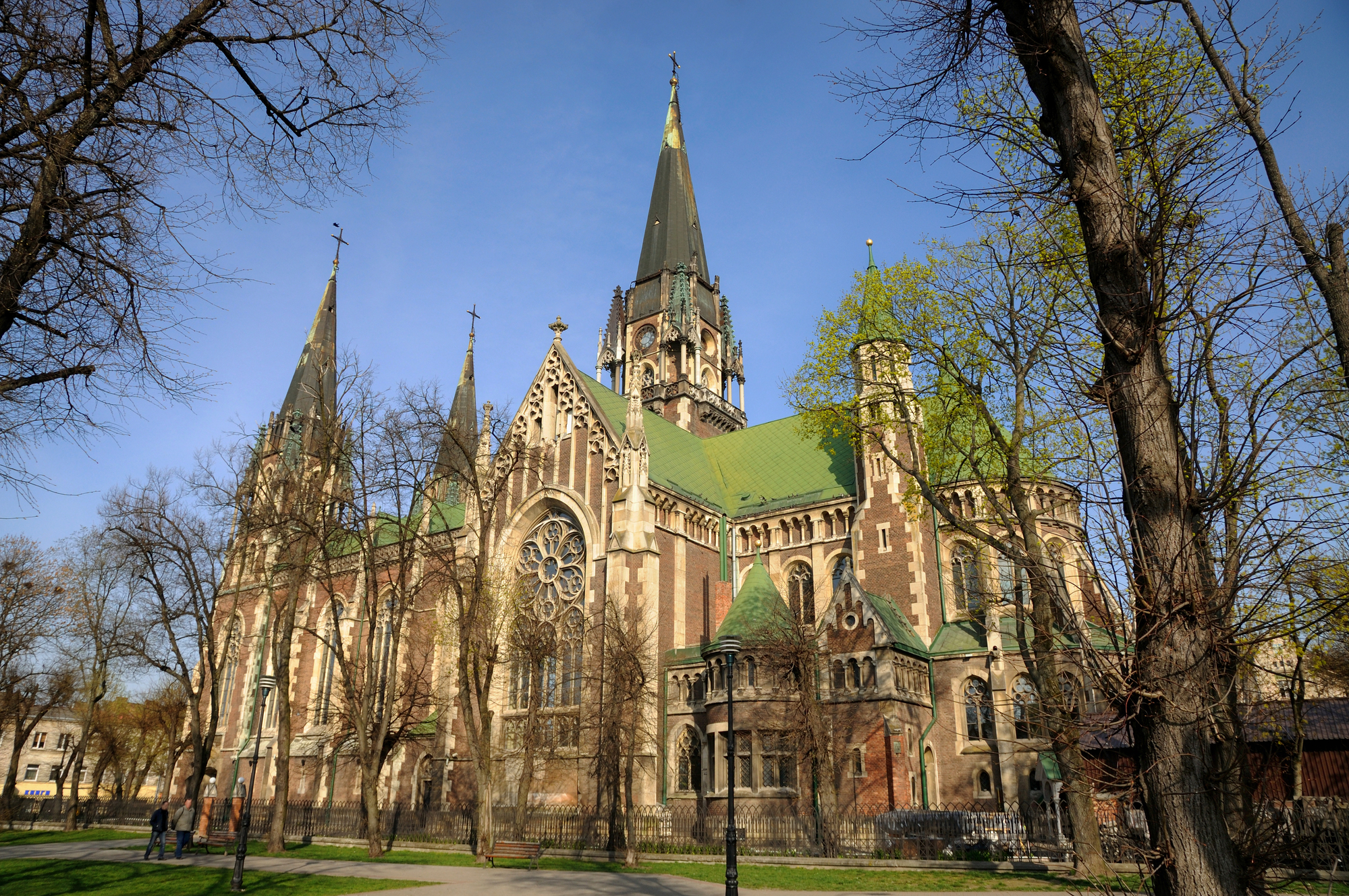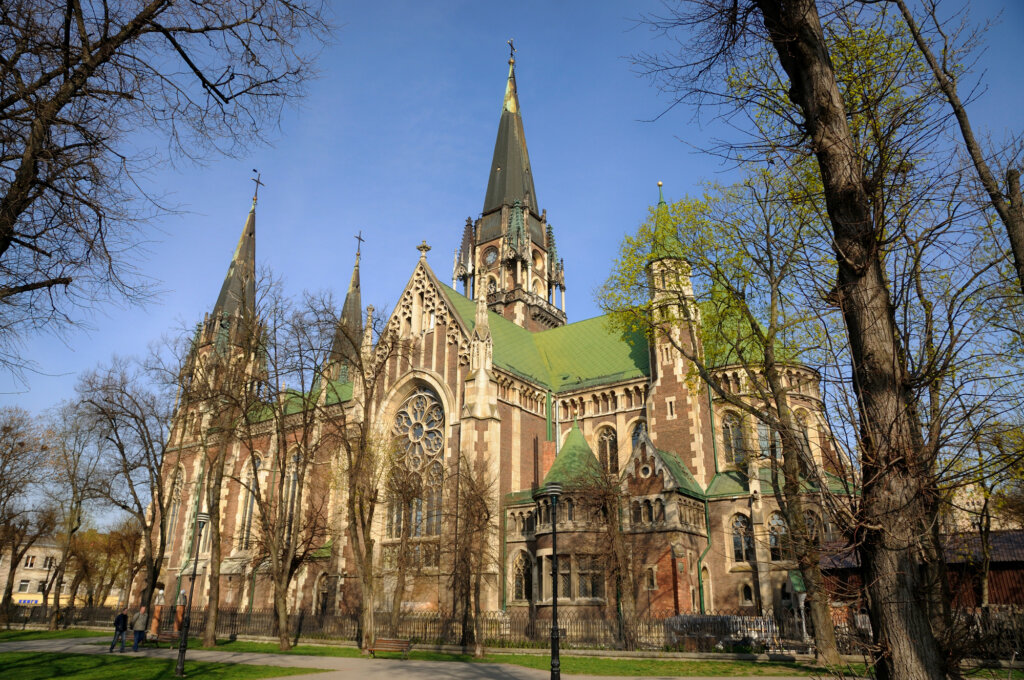 And the interior shots of Montenaro Cathedral were filmed at Glasgow Cathedral: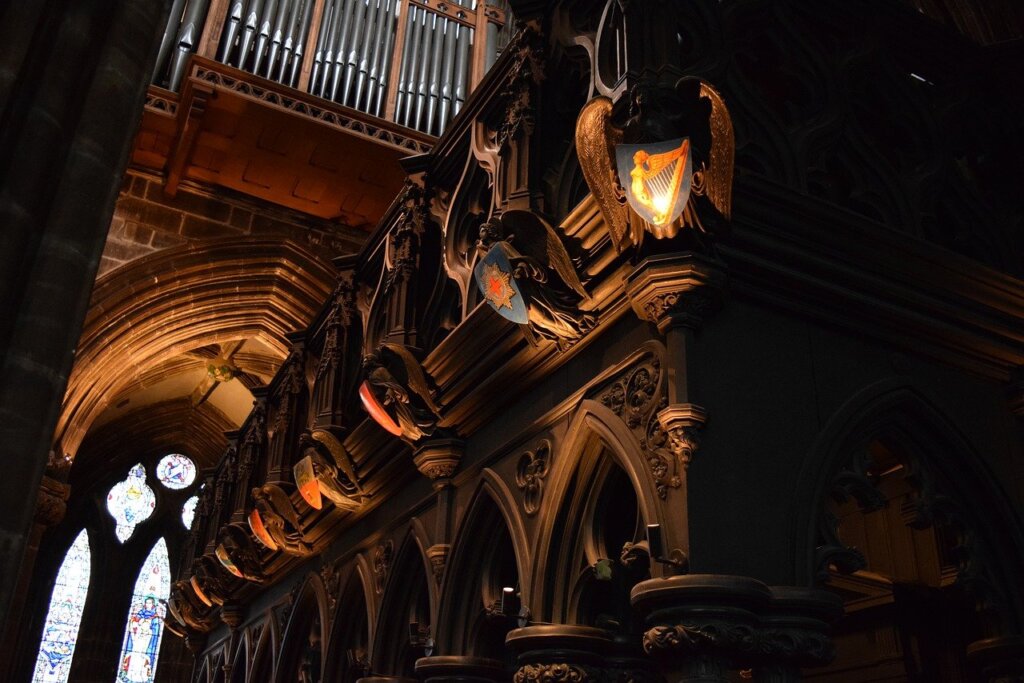 Pembroke Estate
What about Fiona's palace in The Princess Switch: Switched Again?
While it only appears briefly, the first establishing shot of Pembroke Estate is actually Wollaton Hall in Nottingham, England, which was famously used for Wayne Estate in the Batman movies starring Christian Bale.
An additional establishing shot for Pembroke Estate appears to be from Manderston House, which is where they filmed other Montenaro Palace scenes.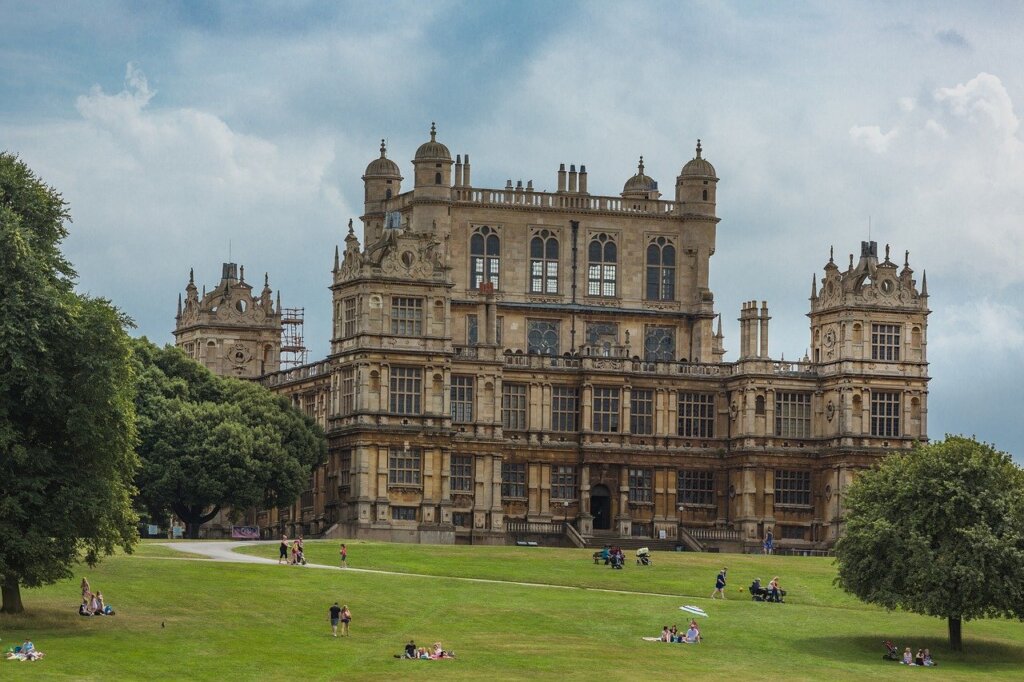 As for the interiors of Pembroke Estate, we can look to Gosford House.
This room in Gosford House was definitely used for example, and the cellars seem to have been filmed there too, based on the photos here.
The Arrival Point of the Star of Peace
Looking for the real life location for Montenaro's beautiful Star of Peace ceremony?
While the scene was definitely enhanced with some CGI and green screening, this first scene from Princess Switch 3 was filmed at Gosford House, as seen here:
St. Michael's Convent and Orphanage
The shockingly picturesque setting for Fiona's community service is sadly not a real place, but rather a mashup of several locations.
The gorgeous facade/exterior is actually Eilean Donan Castle in Scotland, as seen here: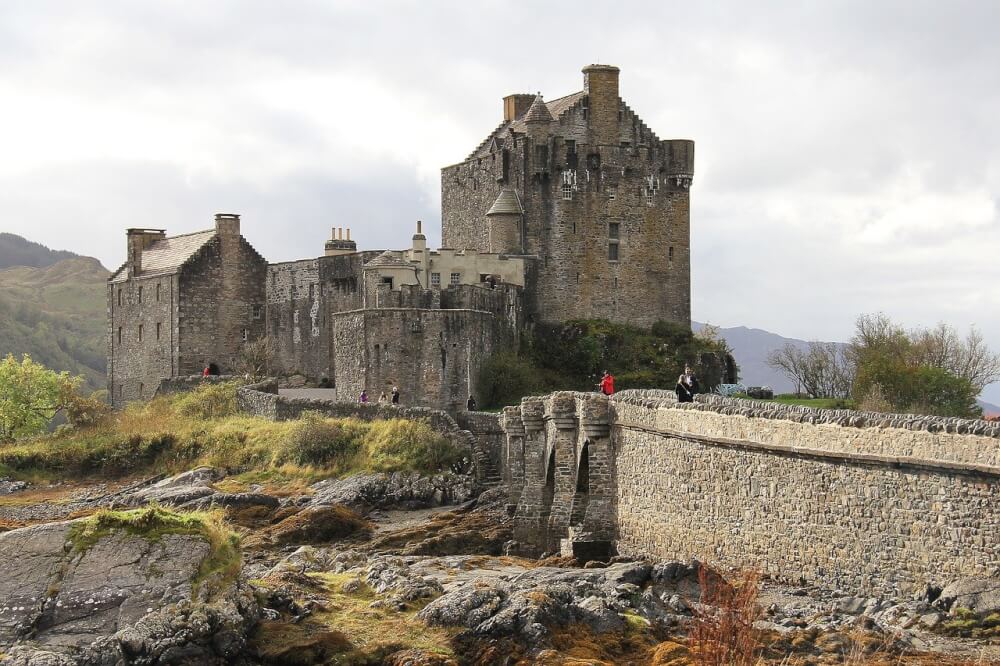 And the interior shots used rooms from both Newbattle Abbey and Hopetoun House.
Based on venue photos here, it seems like the scene with Fiona mopping was filmed in the crypt of Newbattle Abbey, while the scene with Mother Superior's office was filmed in the chapel.
Meanwhile, Hopetoun House's Front Stairs here are seen just after "Fiona's" disciplinary hearing, and it seems likely the hearing itself was filmed at the Garden Parlour pictured here.
Peter Maxwell's Castle
Wondering where to find Peter Maxwell's Castle from The Princess Switch 3 in real life?
Well, you're in luck – the real life location is actually Scotland's Borthwick Castle.
Based on this photo, it seems like the room Fiona first walks into is Borthwick Castle's Great Hall.
The Montenaro Christmas Gardens
Looking for the garden where Fiona tries to stage her coincidental run-in with Hunter during The Princess Switch 3?
This beautiful festive wonderland is actually a Christmafied version of the gardens at Newbattle Abbey, as seen here:
Hunter's Hotel
And where exactly is Hunter's fancy hotel with the amazing candy cane martinis?
The exterior is actually Gosford House once again from another angle, as seen in this photo.
Manderston Academy
As for Manderston Academy, the exterior is another section of Hopetoun House, while the Dining Hall pictured in flashbacks/later in the film is the Banqueting Hall of Barnbougle Castle, as seen here.
Hunter Cunard's Castle
Finally, Hunter Cunard's castle appears to be a mix of locations as well, much like most of the other Montenaro locations we covered above.
The Newbattle Abbey for example is where you'll find the parking area and ballroom from Hunter's party. In real life, it's the Banqueting Hall.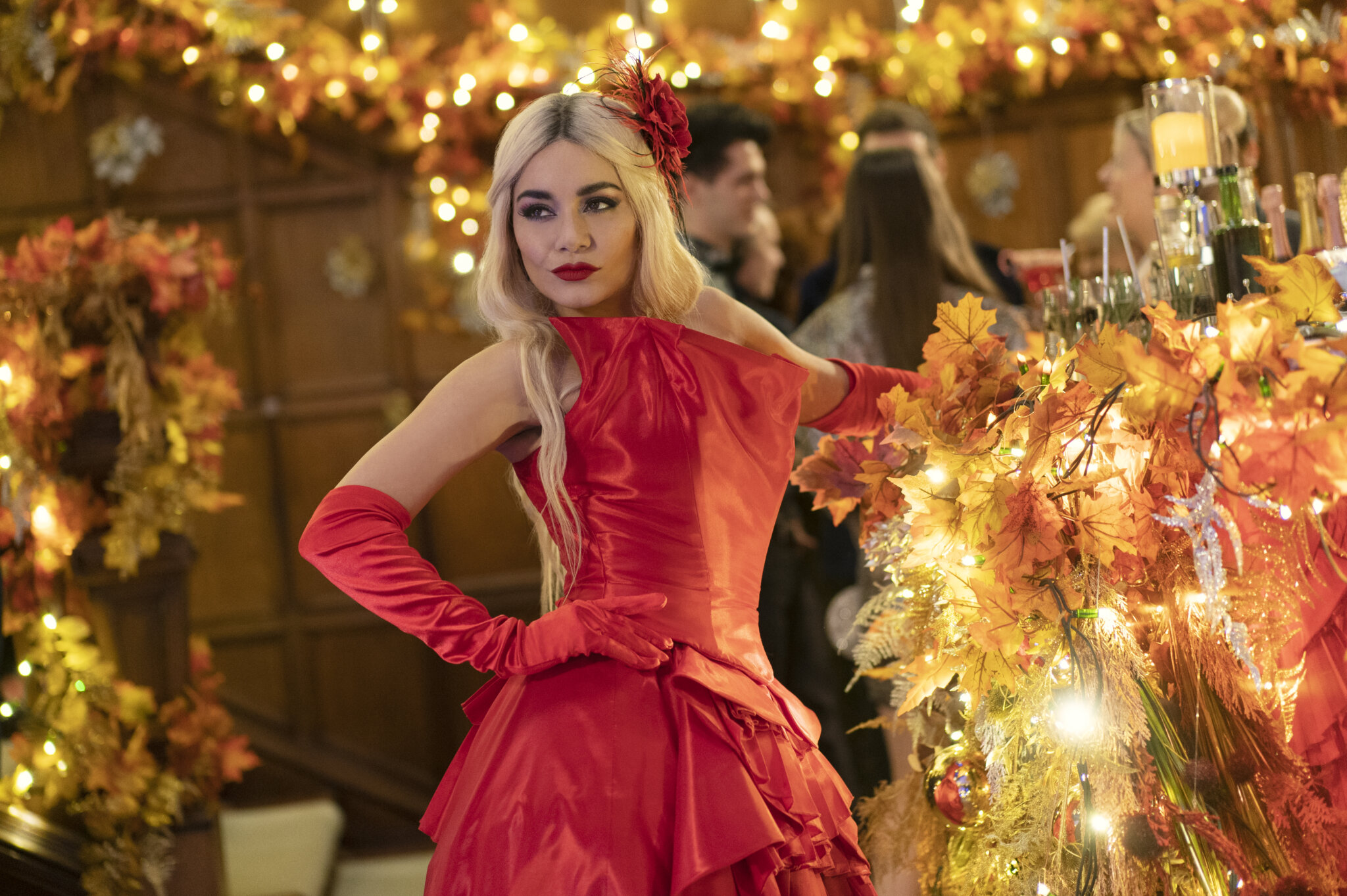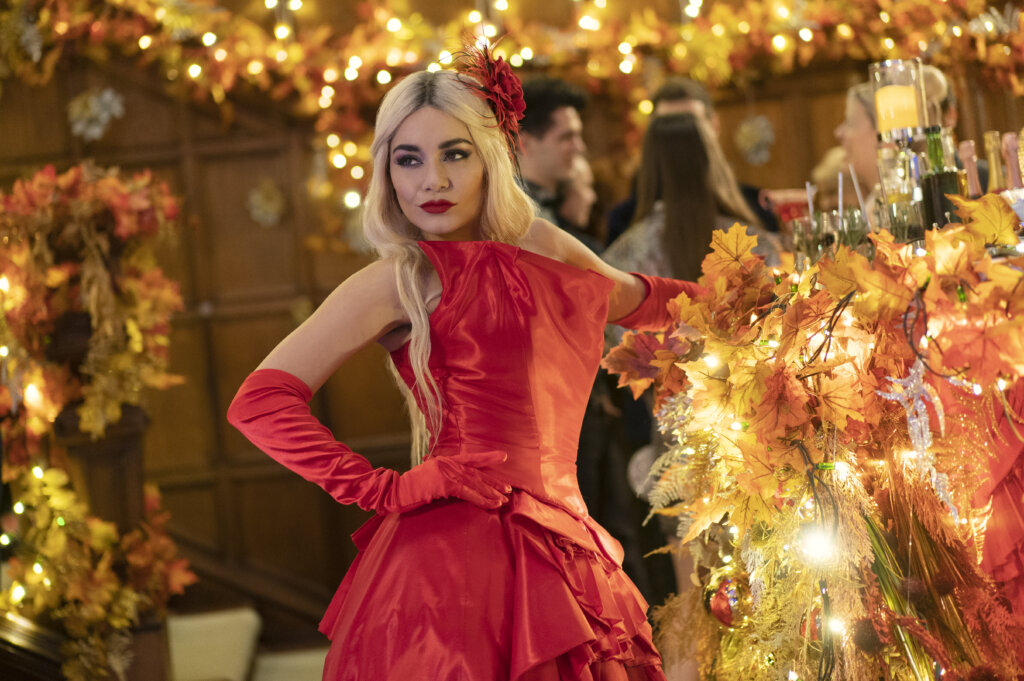 There are also some other rooms that we haven't been able to identify. Let us know if you have any leads on where they might have filmed the scenes from Hunter's bedroom!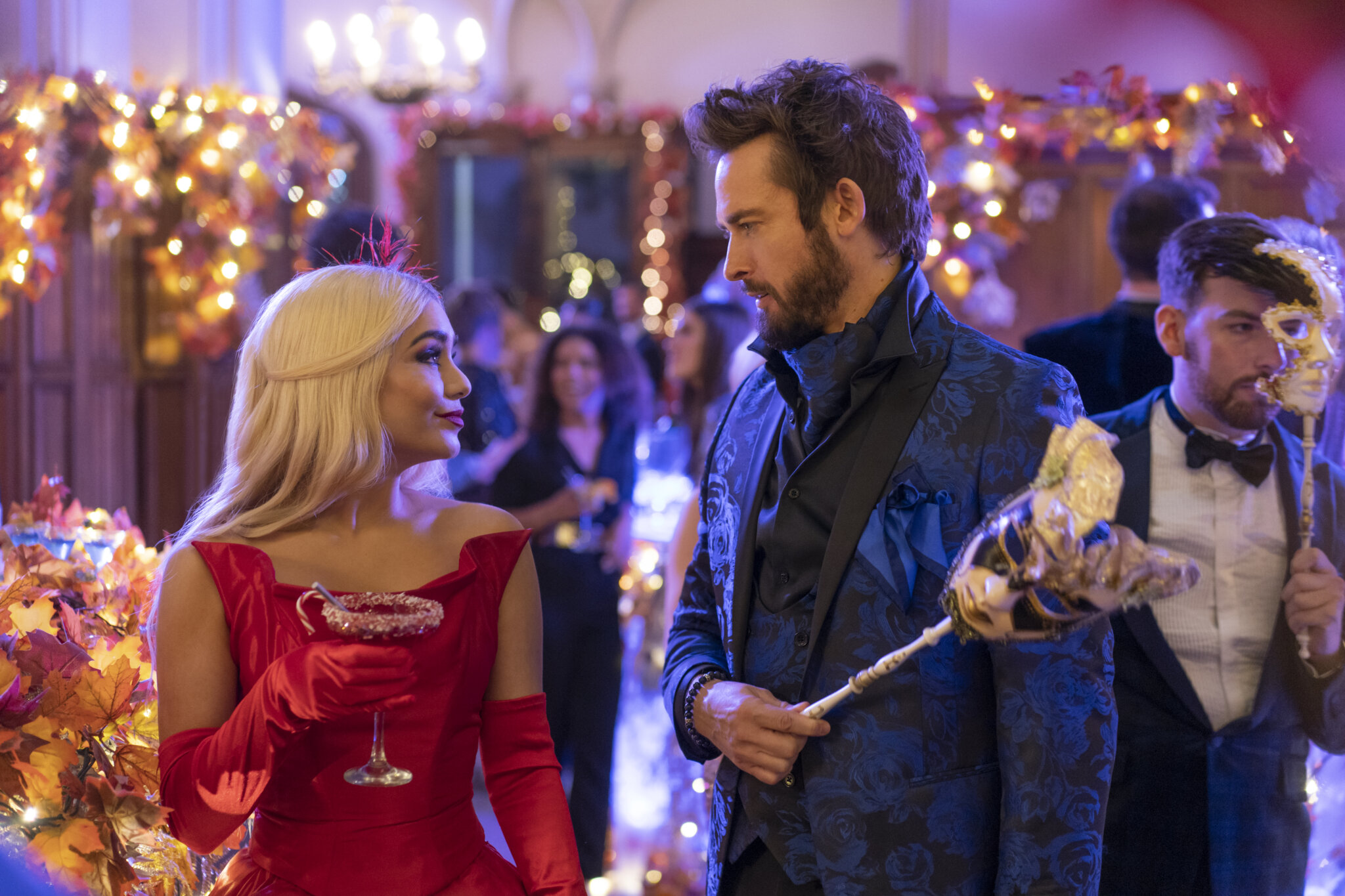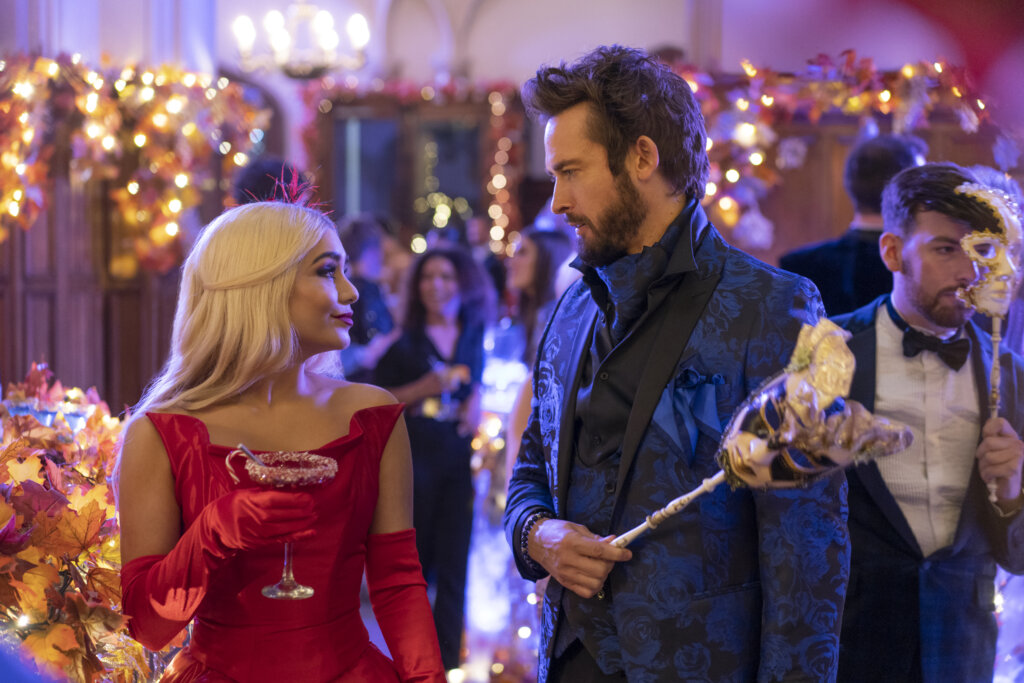 We hope you enjoyed this guide to finding Montenaro in real life!
Let us know in the comments if you have any more locations for us to add.