*FYI - this post may affiliate links, which means we earn a commission (at no extra cost to you) if you purchase from them. Also, as an Amazon Associate I earn from qualifying purchases. For the full scoop on what this means, feel free to check out our Privacy Policy and Disclosure.
---
If you're currently hunting for A Castle for Christmas filming locations, we can't blame you.
Having just finished this cheesy Netflix holiday movie ourselves, we totally get if you're Googling whether Dun Dunbar is a real Scottish castle, where to find the Castle Inn or just generally where in Scotland 'A Castle for Christmas' takes place.
Sure, the accents are questionable, the plot is predictable, and the titular "castle" is actually just a mansion… but this movie provides a comforting heap of the holiday cheese that we simply can't resist… and we're now planning our next trip to Scotland because of it.
If you feel the same, then you're in luck.
Here are all the filming locations from Netflix's A Castle for Christmas we've been able to find, so you can plan your trip with ease.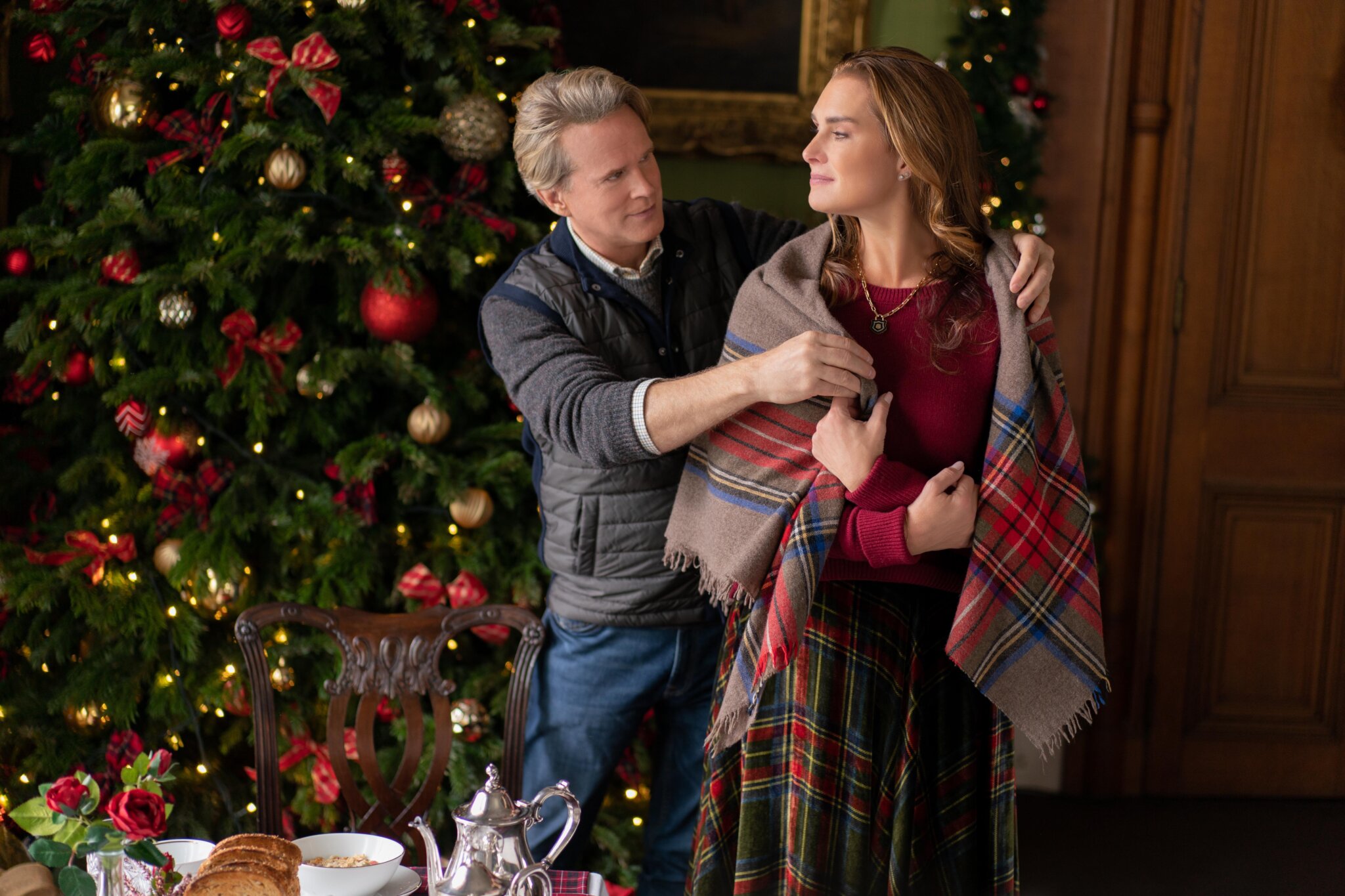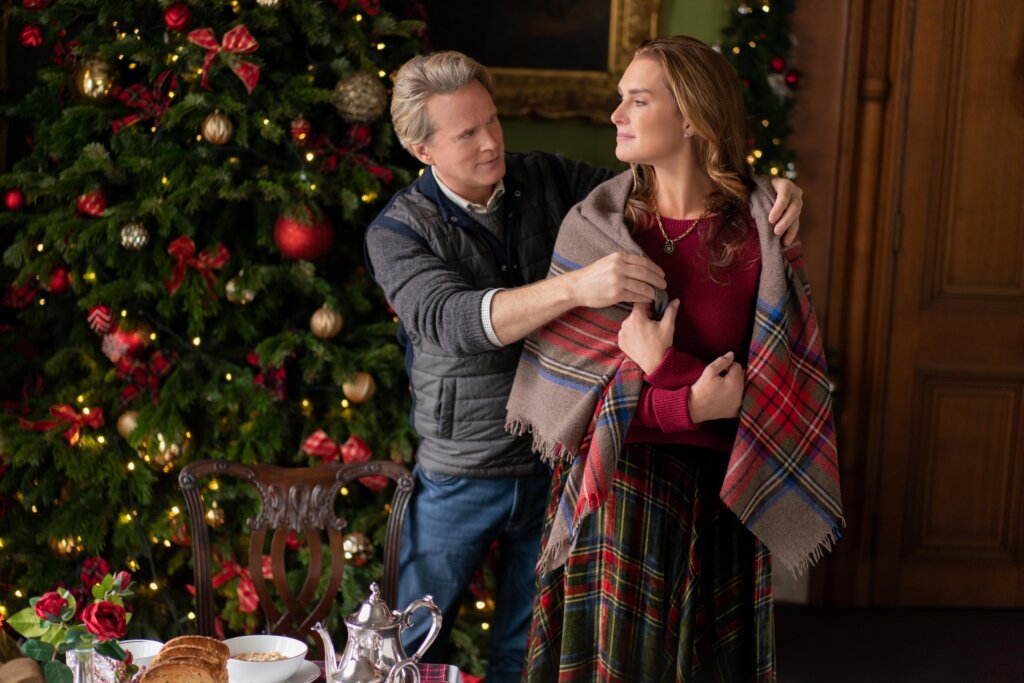 New York City
As with many holiday movies, A Castle for Christmas begins in New York City, with establishing shots of the Big Apple setting the scene at the very start of the film.
In these establishing shots, we see icons like the One World Trade Center, the Chrysler Building, along with the Brooklyn & Manhattan Bridges.
However, based on our research, it seems like the movie didn't actually film in New York, and these were all clever uses of stock footage.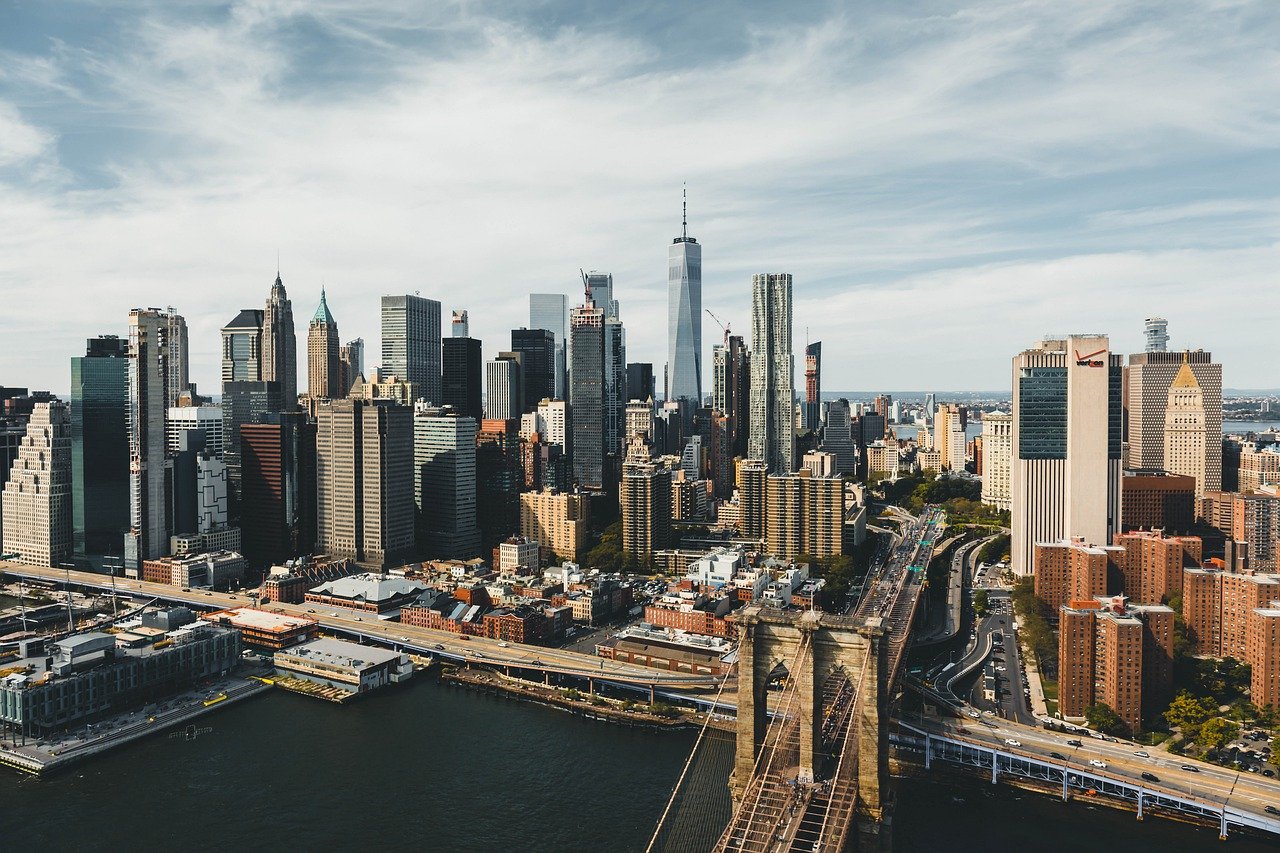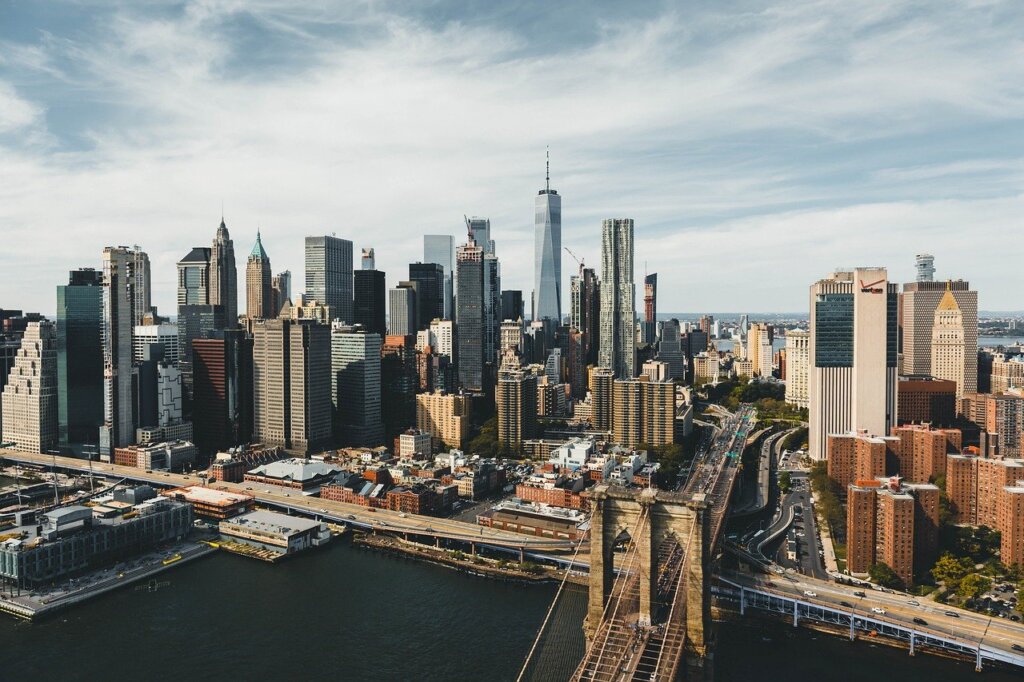 Studio 41 at CBS Broadcast Center in New York City, AKA The Set of the Drew Barrymore Show
Next up – the Drew Barrymore Show where everything goes haywire for Sophie!
To find this A Castle for Christmas filming location, you'd need to head to Studio 41 at the CBS Broadcast Center.
This is where they film The Drew Barrymore Show in real life, so we assume this is most likely where they also filmed the Drew Barrymore Show scenes from the beginning of a Castle for Christmas (as well as the end credits).
Dakota Hotel, AKA Sophie's Apartment
And now we cross over the pond to Scotland, where pretty much the entirety of A Castle for Christmas was filmed.
Based on some sleuthing and looking at photos from hotel's various suites and common spaces, we think that the Green Room scene from the Drew Barrymore scene was actually filmed at this hotel, as well as the scenes at Sophie's apartment.
We suspect Sophie's apartment was most likely the Dakota Bar & Grill (as pictured here, redressed with homey furniture.
Edinburgh Airport
Out of all the filming locations from A Castle for Christmas, Edinburgh Airport is probably the only one that plays itself.
We see the airport when Sophie arrives and grab her "Highland Taxi", while meeting up with the driver that she absolutely cannot understand.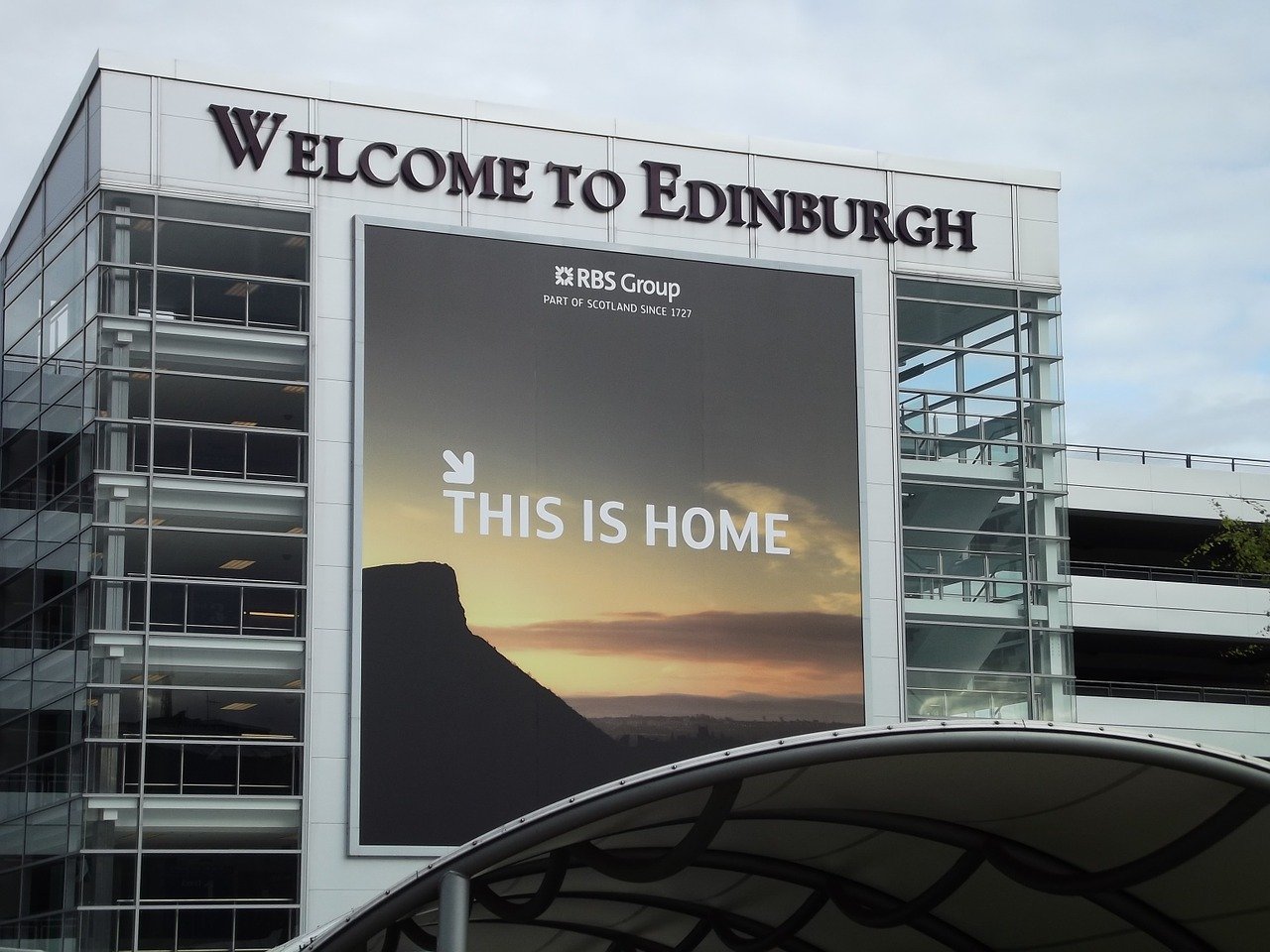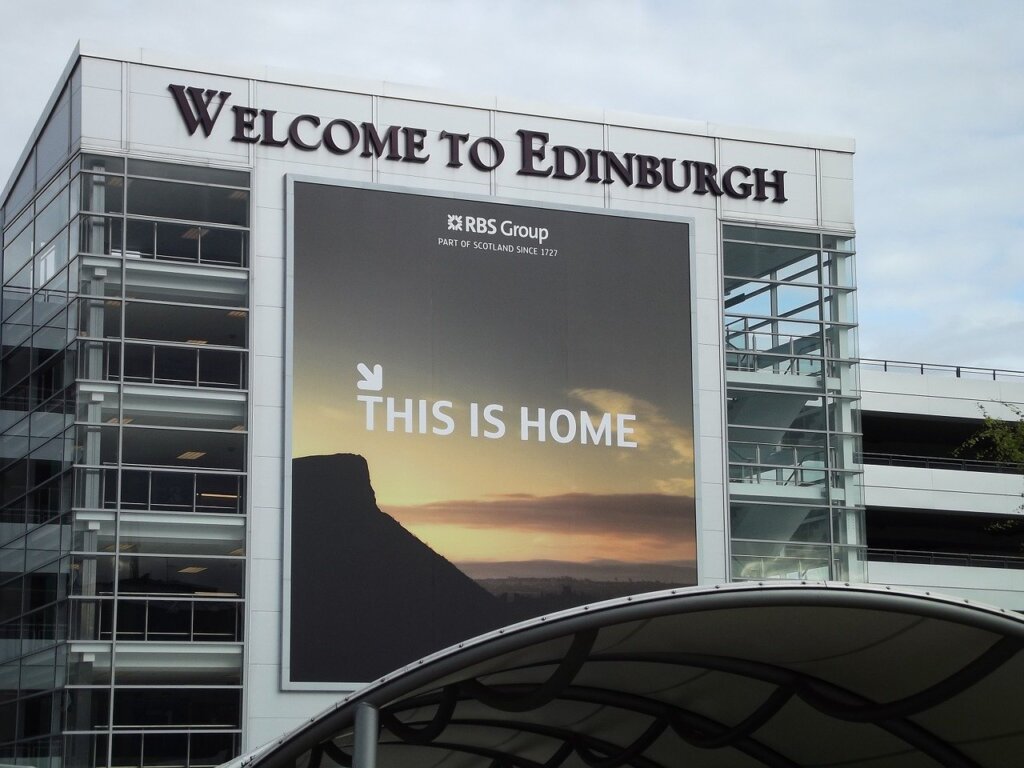 Inveraray Castle
As Sophie is taking her taxi to Dun Dunbar, we see her pass a variety of glorious Scottish landscapes.
One of the standouts is of course Inveraray Castle, a Gothic Revival masterpiece of a castle which we see as the taxi crosses the gorgeous Aray Bridge.
Sophie also marvels at the adorable village of Inveraray as she passes.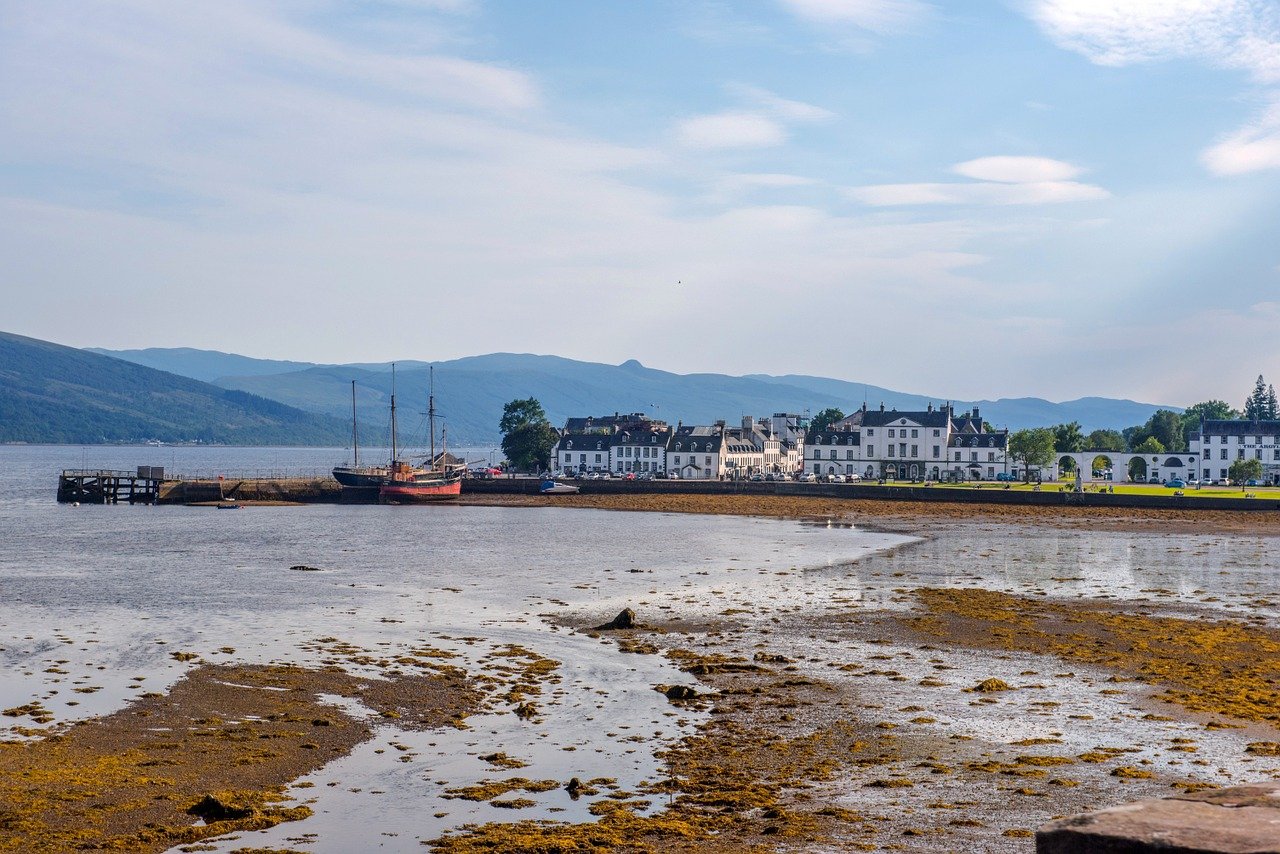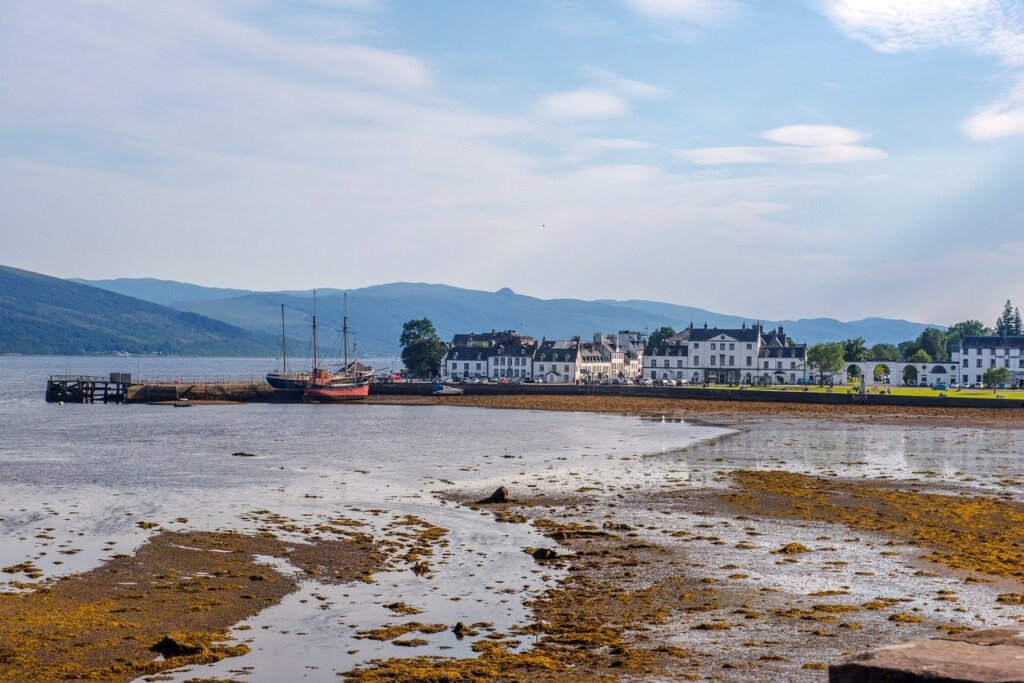 Culross, AKA Dunbar Village
Thanks to this Tweet, we were able to figure out that the real life filming location of Dunbar Village (Population 153) in "A Castle for Christmas" is actually Culross… at least some of it!
After looking at photos of Culross, we think that the village center scenes (with the stone houses and red phone booth) where perhaps filmed elsewhere, but haven't been able to find any evidence as to where, except perhaps somewhere on the Dalmeny Estate.
Let us know in the comments if you have any leads on this Dunbar filming location from A Castle for Christmas!
NOTE: Dunbar is in fact a real town that exists in Scotland, with a (much heftier) population of over 9000.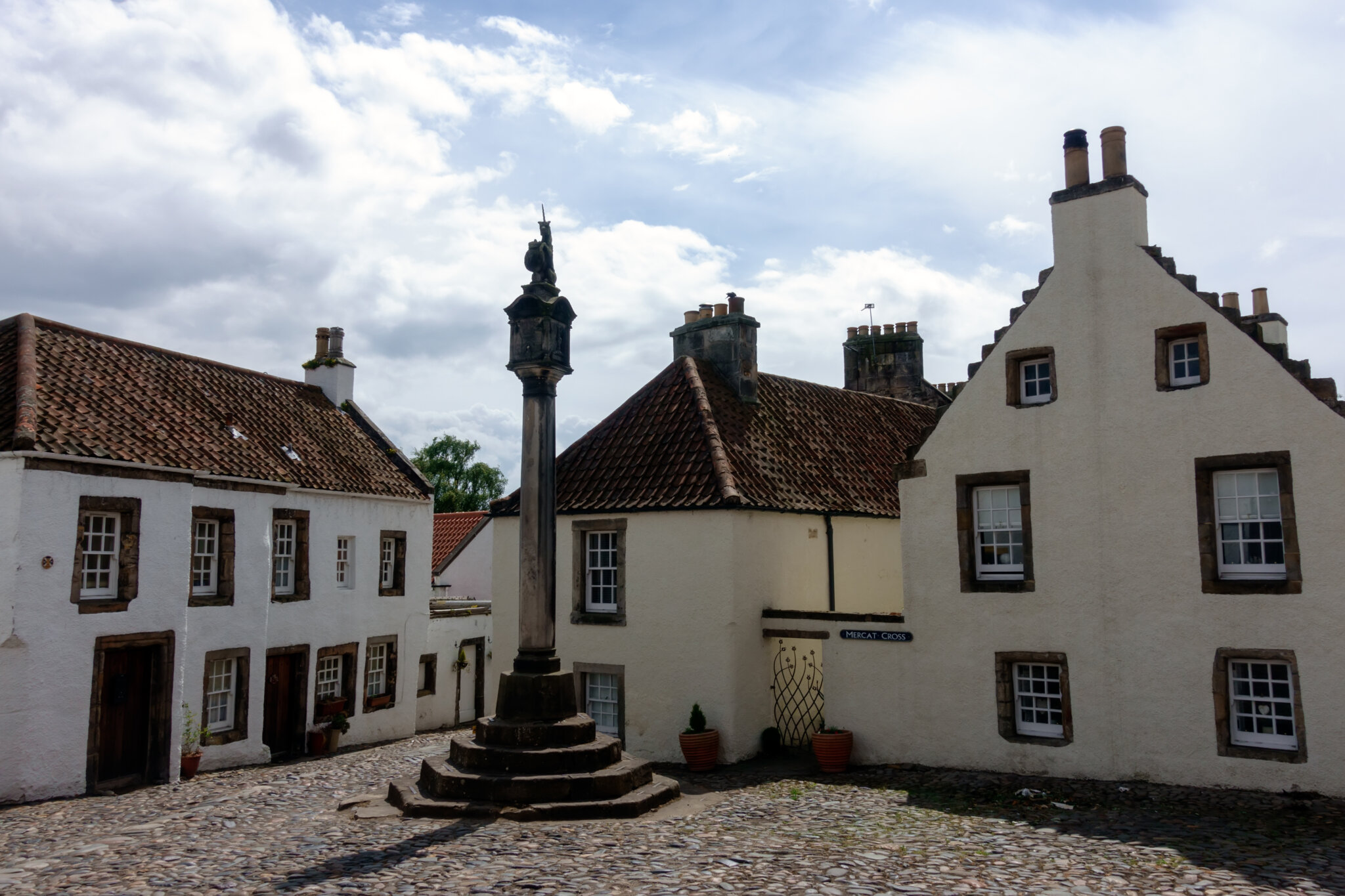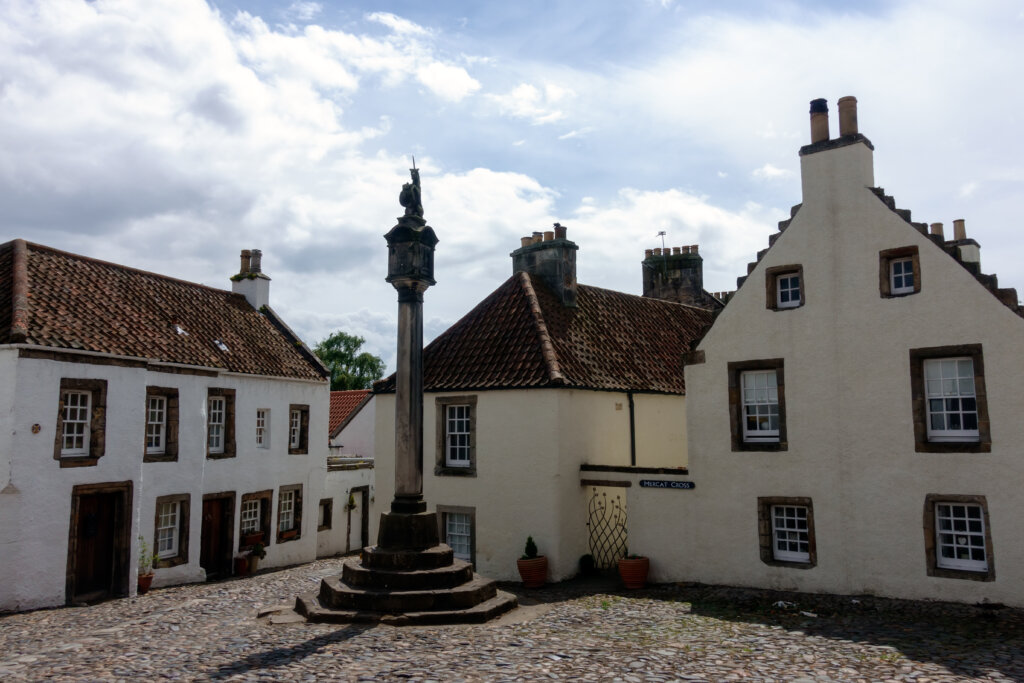 Dalmeny House AKA Dun Dunbar Castle in Real Life
Is Dun Dunbar a real life castle you can visit? This was the most important question that came up for us while watching A Castle for Christmas, and the answer is: sort of!
While Dun Dunbar does not actually exist, the beautiful estate that they filmed at does.
The real life location used to depict Dun Dunbar is a mix of locations belonging to the Dalmeny Estate: Dalmeny House, a Gothic revival mansion northwest of Edinburgh, along with Barnbougle Castle, a tower house northwest of Dalmeny House.
The facade of Dun Dunbar we see throughout the movie belongs to Dalmeny House.
While this mansion was only completed in 1817, the Estate has been home to the Earls of Rosebery since the 17th century. It remains a private home today, but is open occasionally for public visits and special events.
Barnbougle Castle's Banqueting Hall is also seen a few times throughout the movie, and stands in for the main hall of Dun Dunbar.
Eagle-eyed fans of the NCU (Netflix Christmas Universe) might also recognize this space as the Montenaro ballroom in The Princess Switch 3.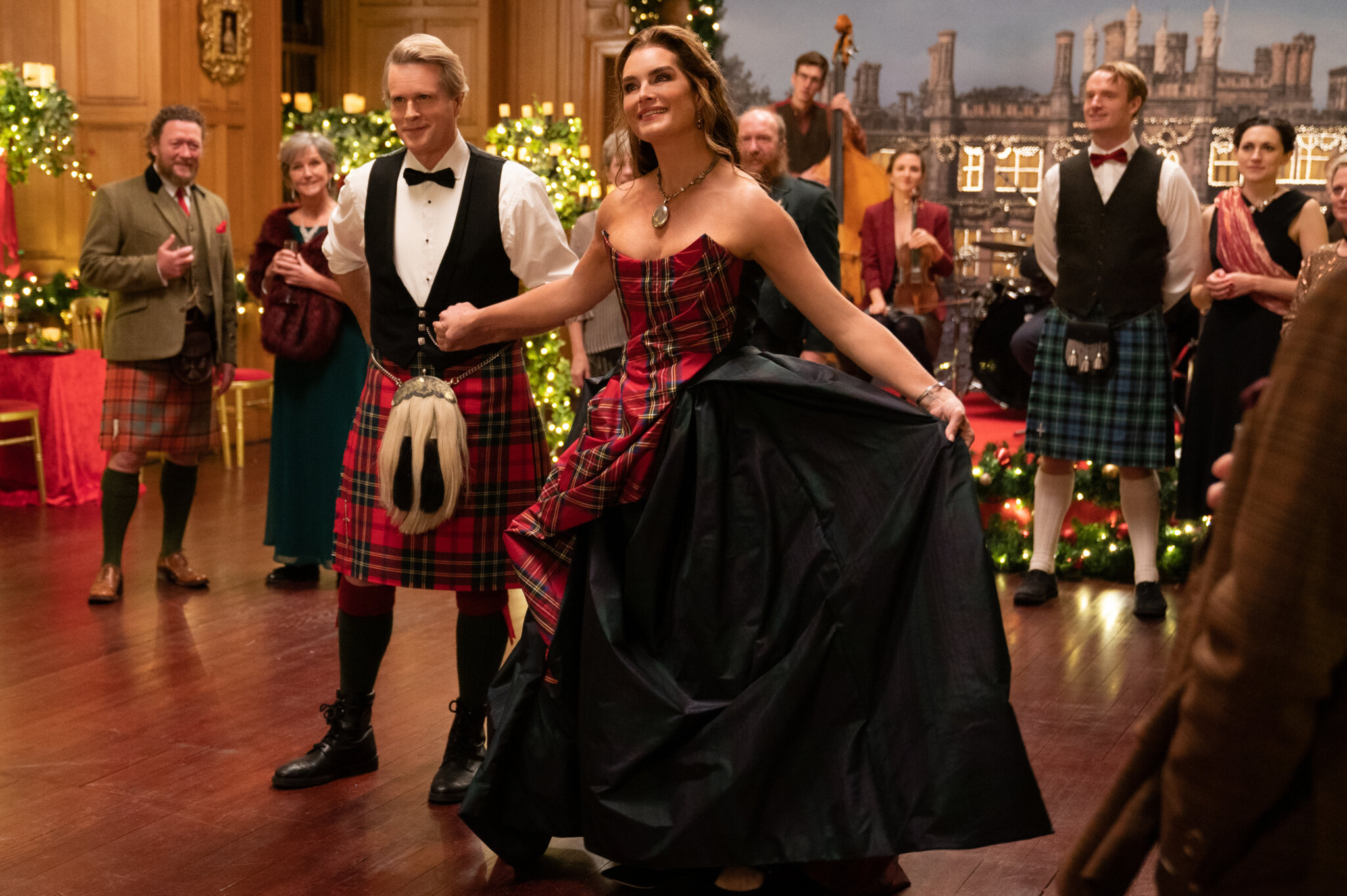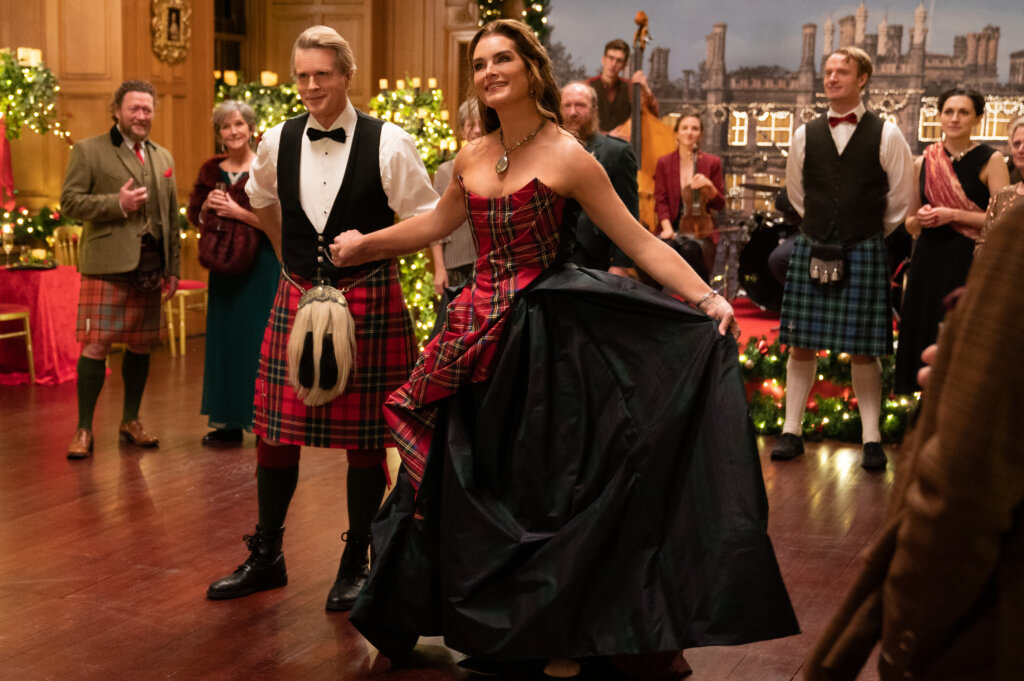 Dalmeny Estate House, AKA The Castle Inn
We searched for a VERY long time to find the real life location of The Castle Inn from A Castle for Christmas.
After almost giving up, we had a quick Google Earth search around the Dalmeny Estate, and found the building that we're 90% sure is the one used for filming The Castle Inn.
Notice the asymmetrical layout, the number of dormers and the little bridge, which we see a few times in the film.
If our suspicions are correct, then this means the Castle Inn from A Castle for Christmas was not at all filmed at a real life inn or pub, and therefore the pub decor was a specially designed set. Womp womp.
Tantallon Castle, AKA The Castle Sophie and Myles Drive Past
The beautiful castle ruins seen in A Castle for Christmas during Sophie and Myles' big day out belong to Tantallon Castle, a mid 14th century fortress that overlooks the Firth of Forth.
This is the castle that Sophie and Myles have some cute banter about – "central AC" and the like.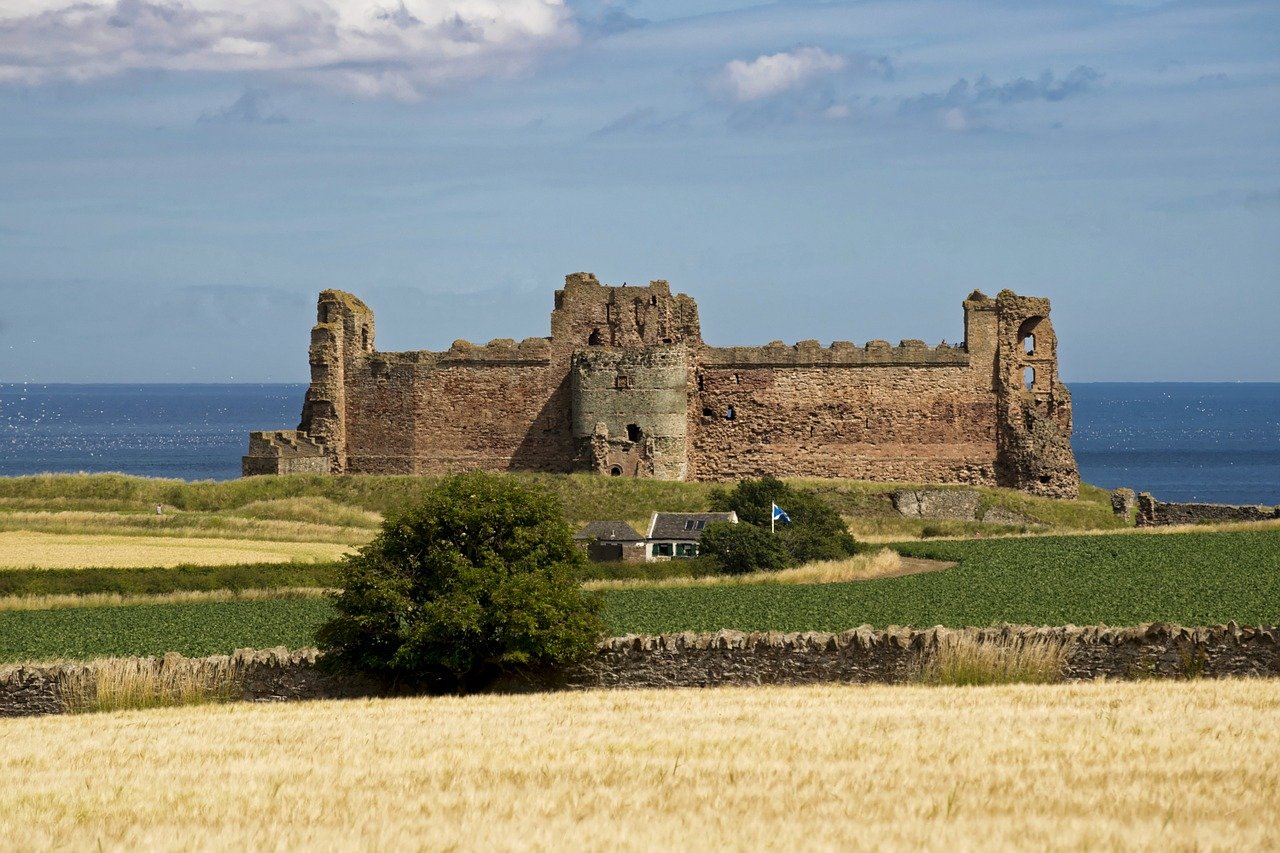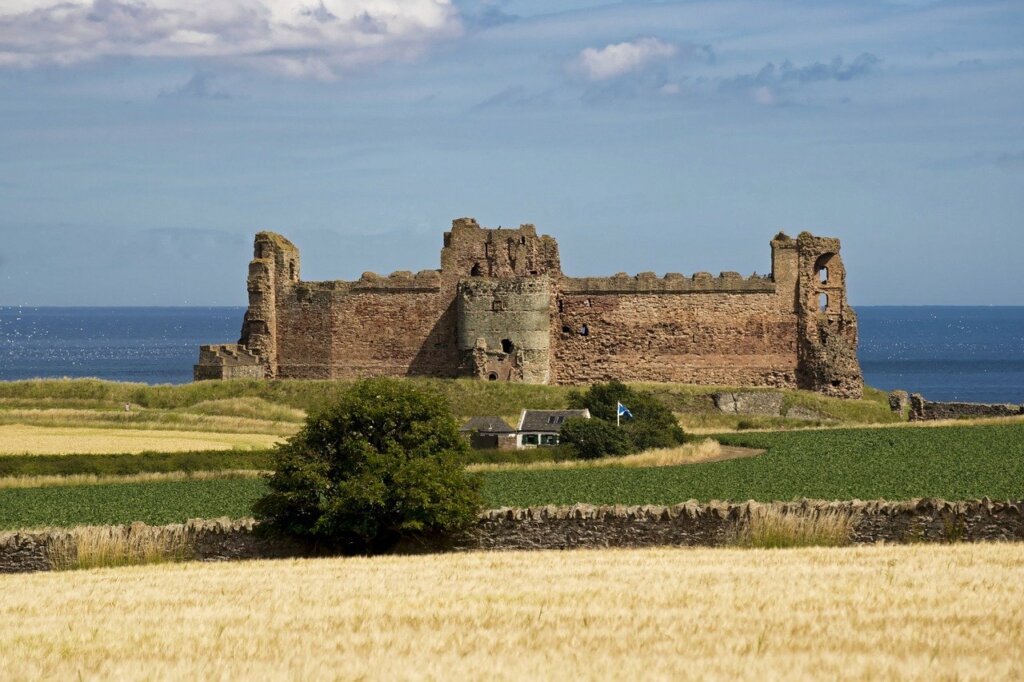 Drimsynie Estate Holiday Village?
Last but not least, a final 'Castle for Christmas' filming location we haven't been able to figure out is the Drimsynie Estate Holiday Village, which was reported by several news outlets like here as a filming location.
Having looked at photos of the holiday park however, we can't draw a clear link between it and any scenes from the movie.
It's possible the holiday village was simply used as an accommodation spot for cast and crew, but let us know if you have any leads on this!
Other A Castle for Christmas Filming Locations We're Still Missing
Tried as we have to gather all the filming locations from A Castle for Christmas for you, there are still a few that we haven't been able to find. If you have any leads on the following locations, then please let us know so we can improve this article!
The forest/well where Myles takes Sophie on their day out
The forest where Myles and Sophie go on horseback to find their Christmas tree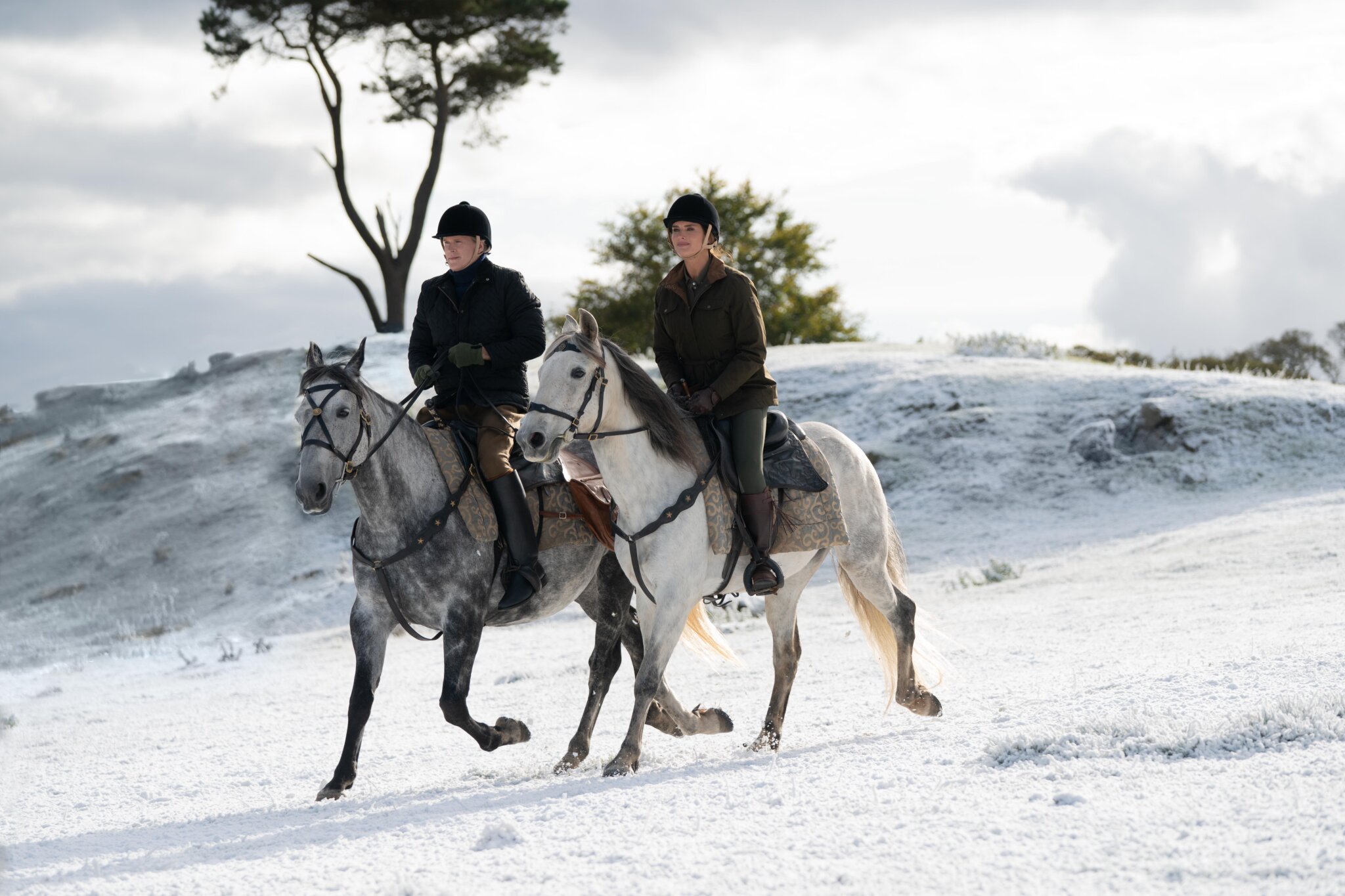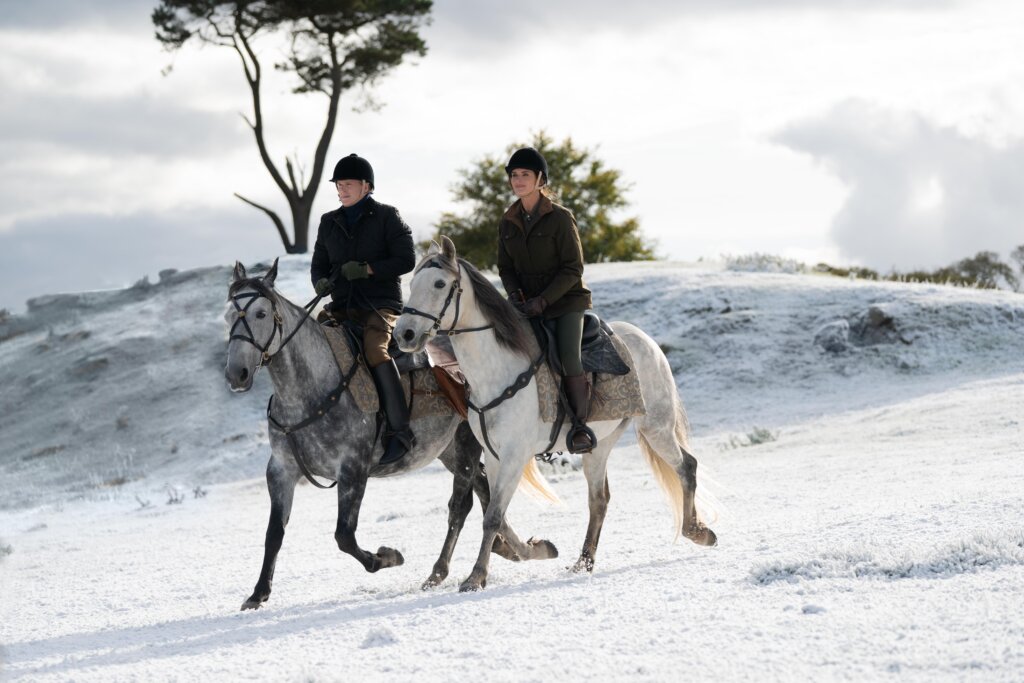 We hope you enjoyed this list of A Castle for Christmas Filming Locations!
Let us know in the comments if you have any more additions to our list.