*FYI - this post may affiliate links, which means we earn a commission (at no extra cost to you) if you purchase from them. Also, as an Amazon Associate I earn from qualifying purchases. For the full scoop on what this means, feel free to check out our Privacy Policy and Disclosure.
---
The wonderful Scandinavian country of Norway has been a silent wonder on the screen for decades, from depicting the snowy landscapes of Hoth in The Empire Strikes Back to even a brief cameo in Harry Potter and the Half-Blood Prince.
Of course, besides its shining moments on the silver screen, Norway has an abundance of truly magical, fairytale-like sights that more than deserve a spot on your bucket list.
So, here is a selection of ten simply magical places to visit in Norway, that you won't believe exist!
Save this post for later on Pinterest: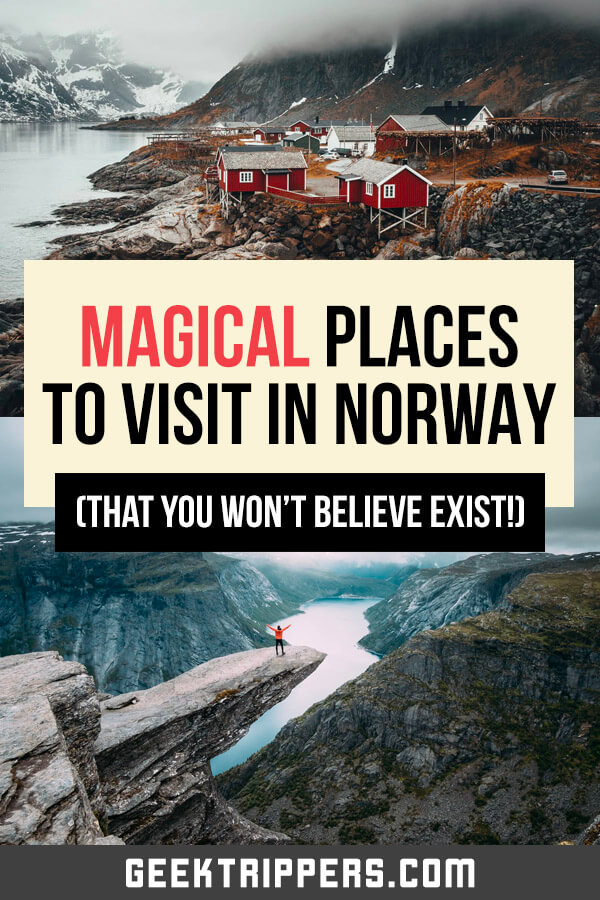 1. Borgund Stave Church
The beautiful wooden stave churches of Norway are a unique sight to be found across the country – a legacy of the Vikings' legendary handiwork and wood carving. While historians estimate there would have been well over 1000, even 2000 of these churches once upon a time, today 28 remain, welcoming visitors as museums, and public monuments.
Of all these remaining churches, Borgrund Stave Church (located in a village of the same name) is considered among the best preserved and most beautiful. With origins that can be traced back to the 12th century, this is by far one of the most impressive places to visit in Norway, and one that has gone on to influence copycats in the US and Germany.
Bonus Geektripper fact: Some even say Arendelle Chapel from Frozen took inspiration from Norway's stave churches.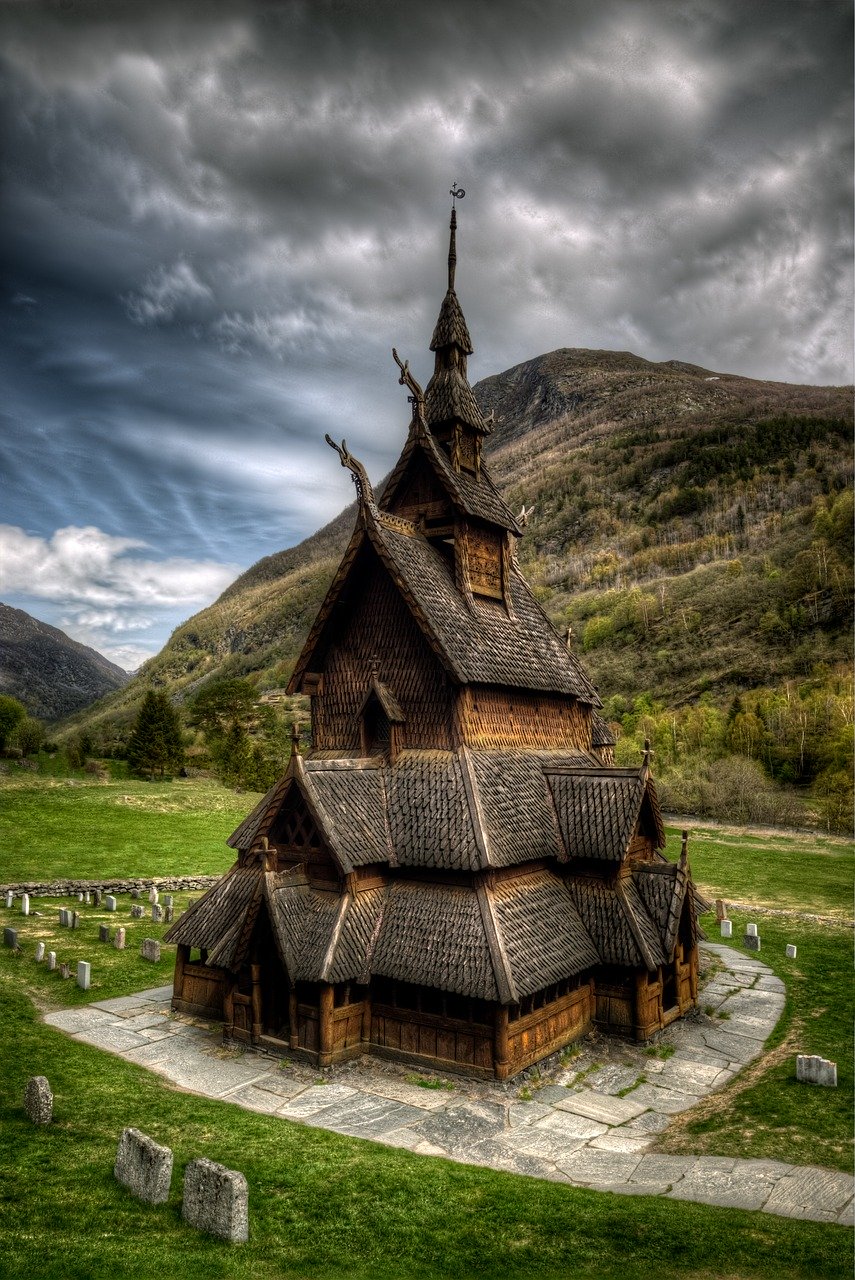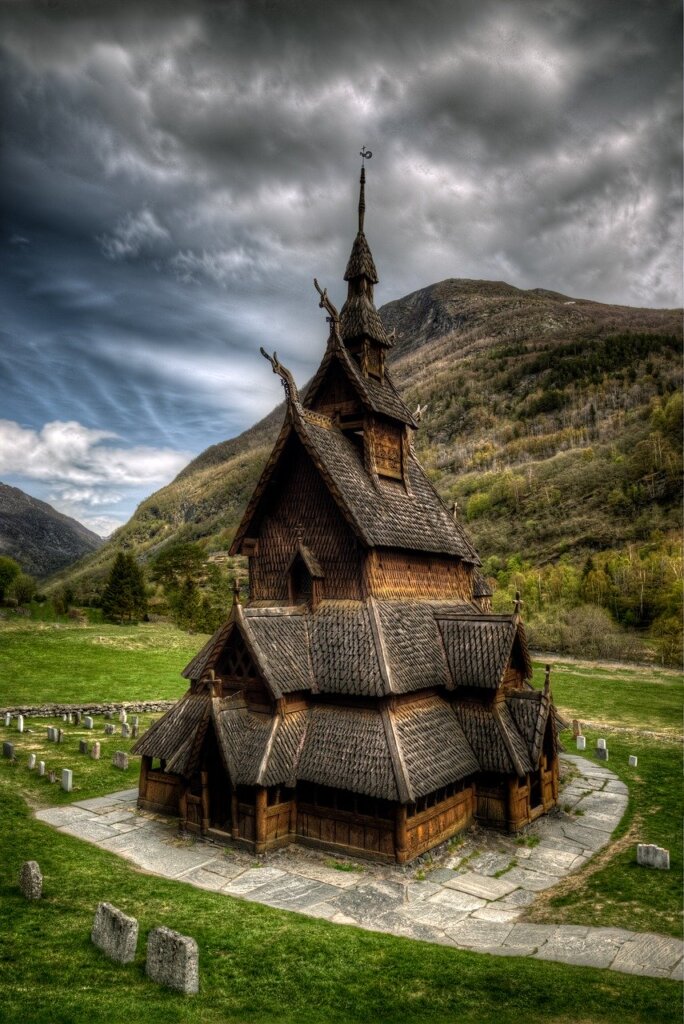 2. Trolltunga
We'll continue our list with one of the most iconic landscapes of Norway – the imposing Trolltunga, a rock formation so mindblowingly spectacular that hikers arrive here in the masses just to scope the views for themselves.
Majestically hovering 700m above Ringedalsvatnet lake, this is one spectacular viewpoint that can only be reached through a long and difficult hike. Nonetheless, every step is worth it when you're greeted with views like this: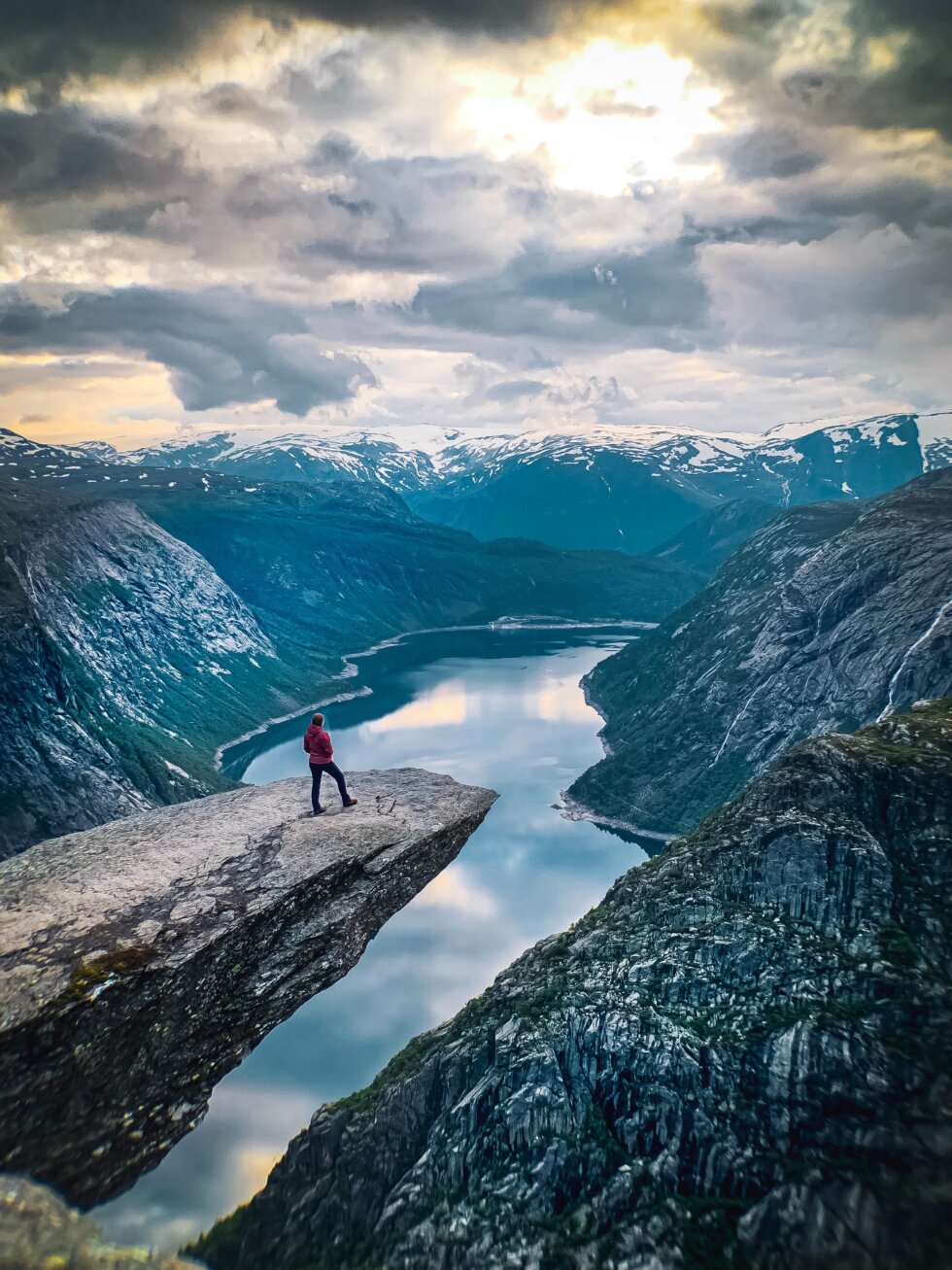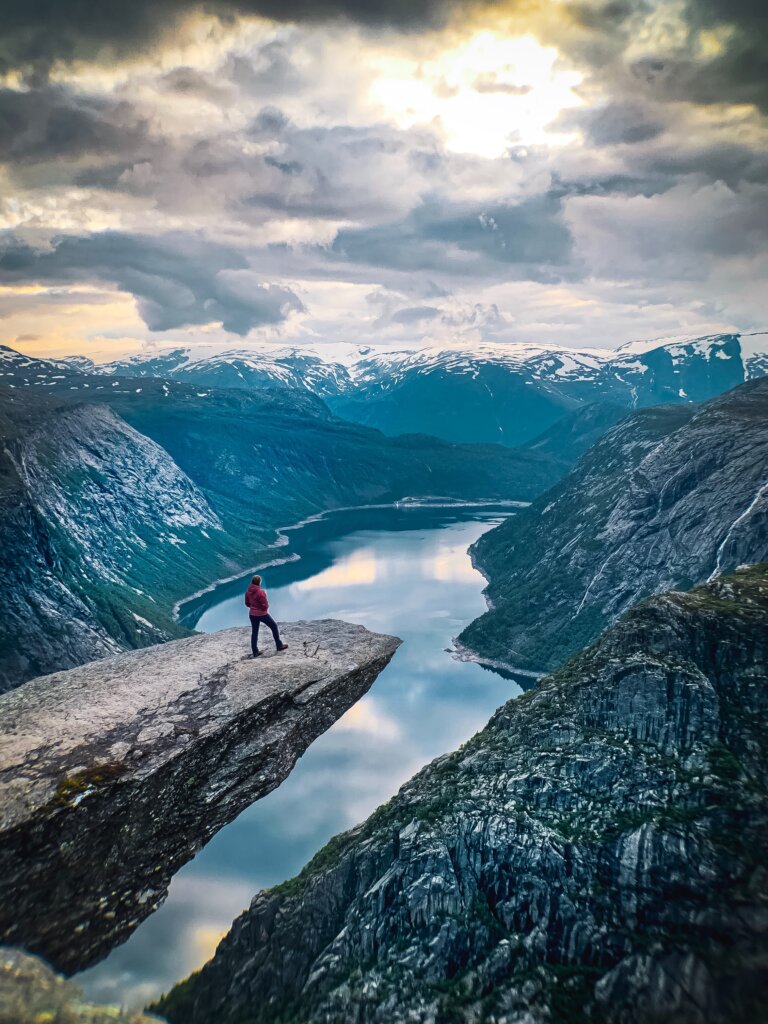 3. Pulpit Rock (AKA Preikestolen)
Another spectacular hike in Norway that requires no introduction is Rogaland county's Preikestolen, known more colloquially as Pulpit Rock.
Standing 604 metres above the Lysefjord, this stunningly flat and majestic viewpoint is accessible by a 6km hike, which brings you to one of the most spectacular sights in Norway. Of course, besides the views, there's adventure to be had for those more daring – in fact, this steep cliff is a popular spot for BASE jumpers.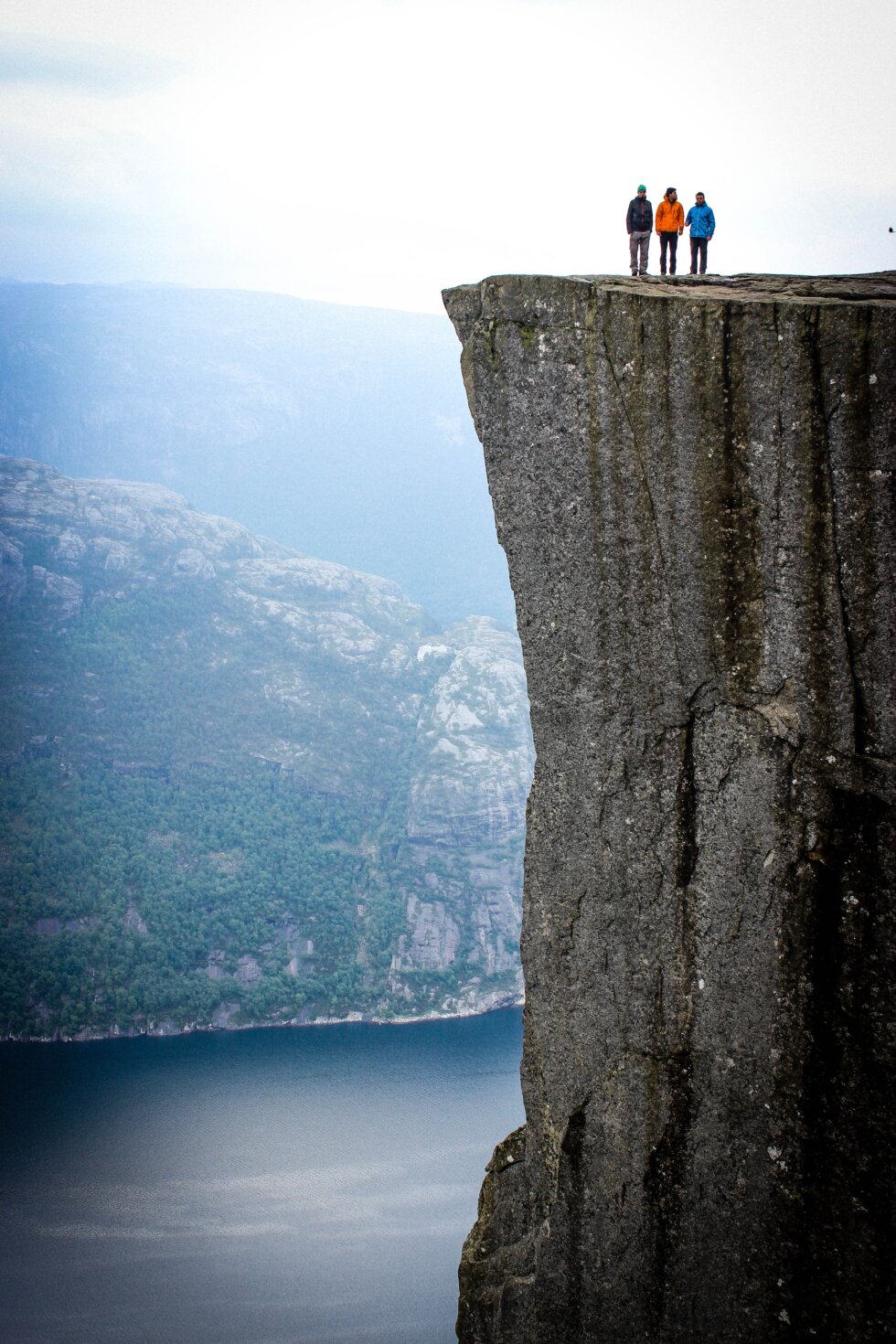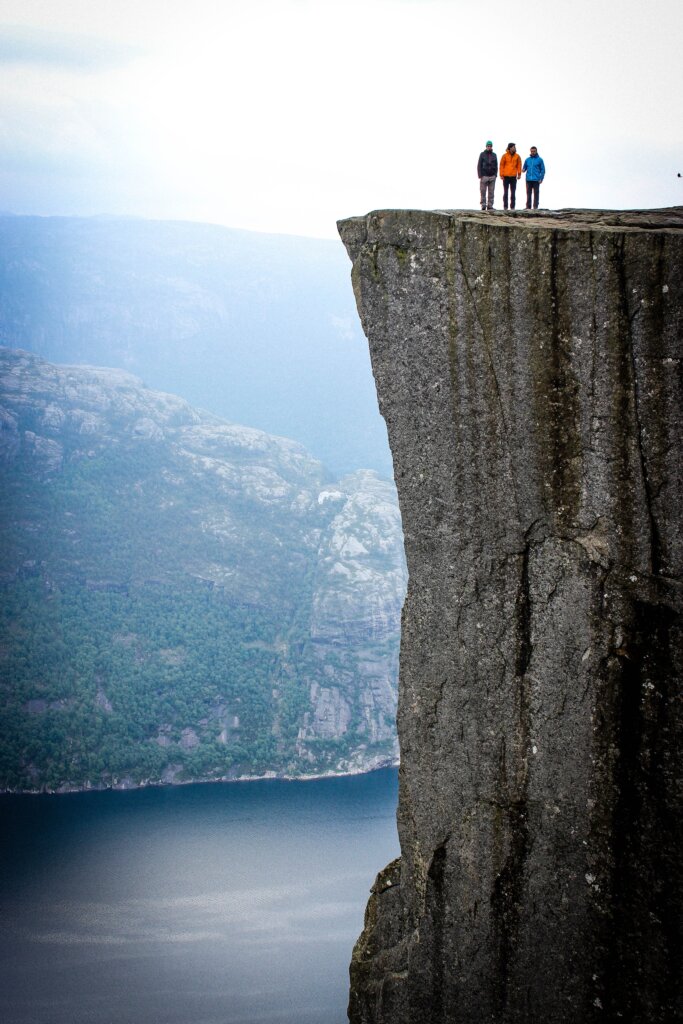 4. Lofoten
The Lofoten archipelago, found in the Norweigan county of Nordland, is perhaps one of the most photogenic pieces of Norway… and that's saying a lot.
With an abundance of dramatic landscapes characterized by imposing mountain peaks, glorious untouched beaches and sweeping fjords, this bucket list destination is a must-visit in Norway, especially for chasing Northern Lights or experiencing the region's famous Midnight Sun.
5. The Atlanterhavsveien, AKA the Atlantic Road
At first glance, the Atlantic Road (known as the Atlanterhavsveien in Norweigan) seems like an impossible feat of engineering, but against all odds, this impossibly mindblowing sight is real, and you can easily visit it for yourself!
This 8.3km stretch (regularly lauded as one of the most spectacular drives in the world) weaves across islands, villages and bridges, offering stunning proximity to the roaring Atlantic Ocean. A particular highlight is the Storseisundet Bridge, the longest bridge of this stretch that can, from certain angles, look like a topsy turvy Mario Kart creation. Little wonder why locals have come to dub it as "the drunk bridge".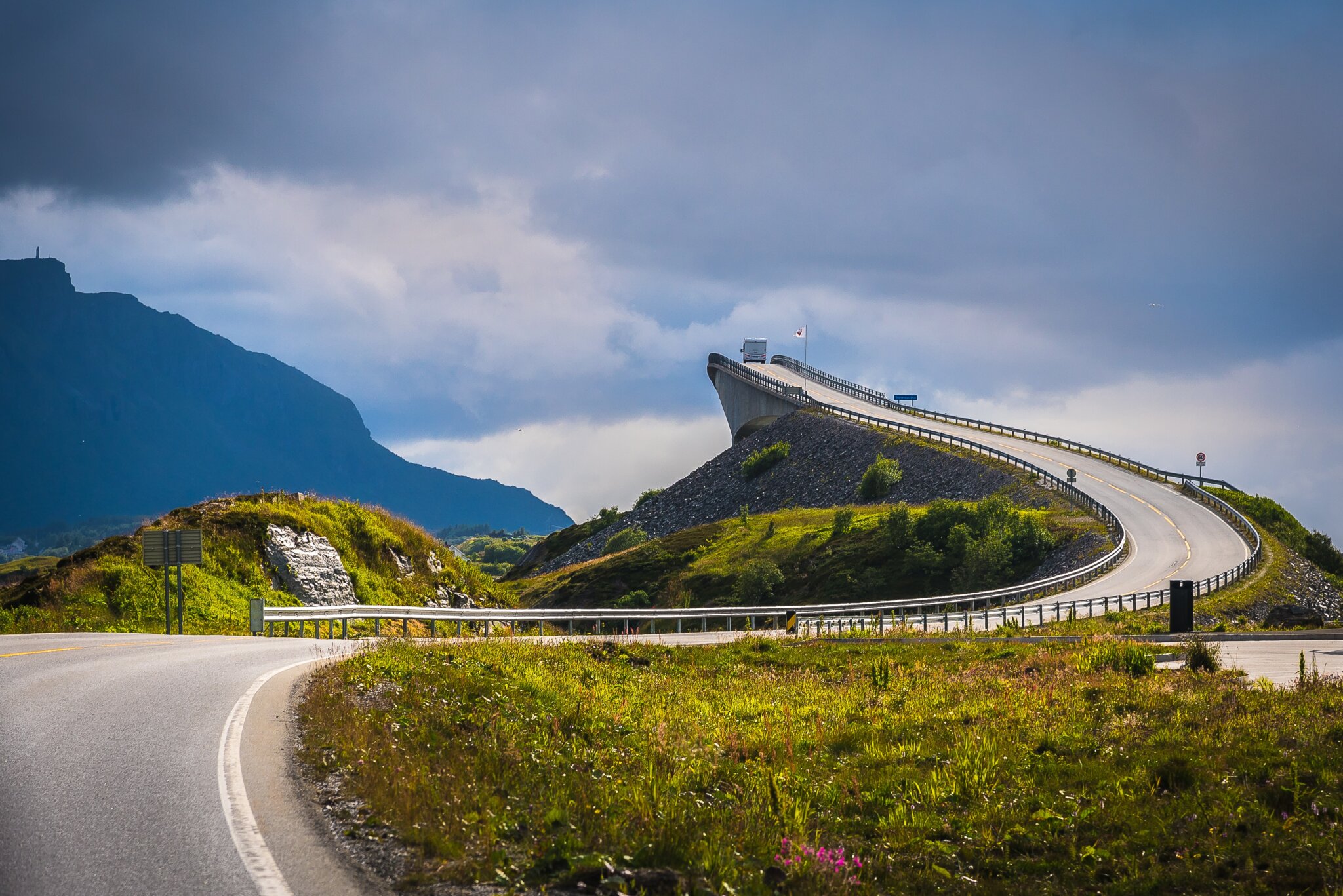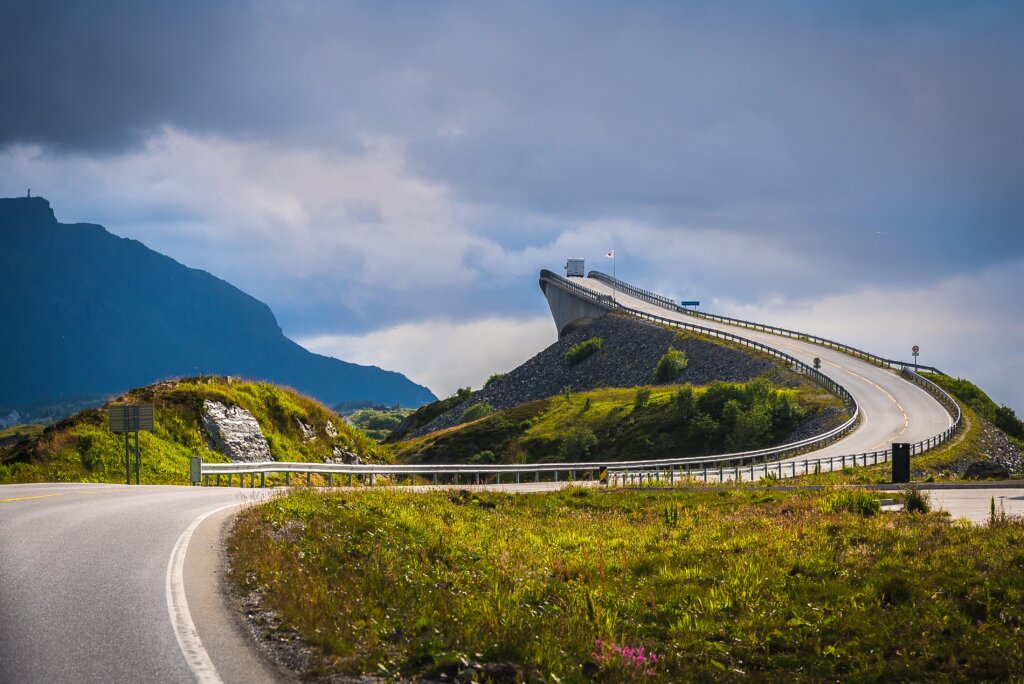 6. Akershus Fortress
For a taste of Disney magic in Norway, look no further than Oslo's Akershus Fortress, a medieval castle that is said to have inspired Arendelle's swanky digs in Frozen.
Since its origins dating back to the 13th century, this fortress has played many roles over the years, from royal residence and military base to even a prison and temp office for the country's Prime Minister. Today, it is one of the most popular tourist attractions in Oslo, with public visits offered daily and (if you're feeling particularly fancy), event spaces to rent.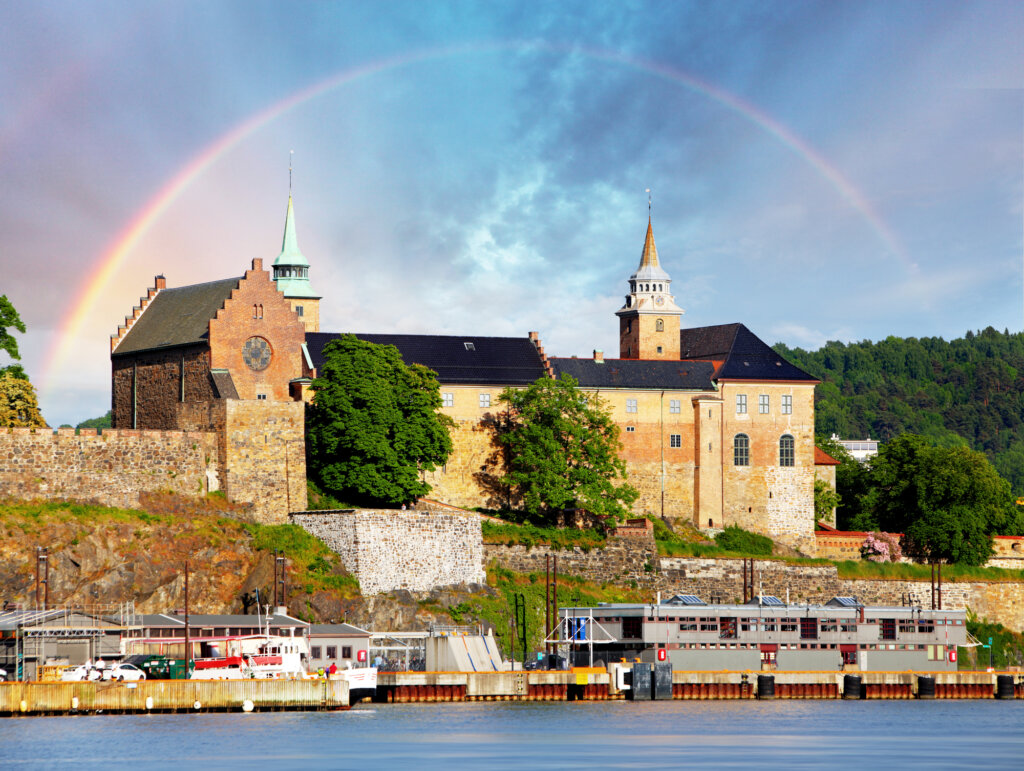 7. Odda
The colourful village of Odda, perched scenically along the Sørfjord, is by far one of the most idyllic places to visit in Norway, with of course an abundance of adventure opportunities located only a stone's throw away.
Not only is this village a preferred base for those looking to hike Trolltunga, you'll also find a sample of some of Norway's most wonderful landscapes here, from waterfalls and glaciers to mountains and valleys. Of course, we have to vainly also mention that its candy-coloured houses look like this: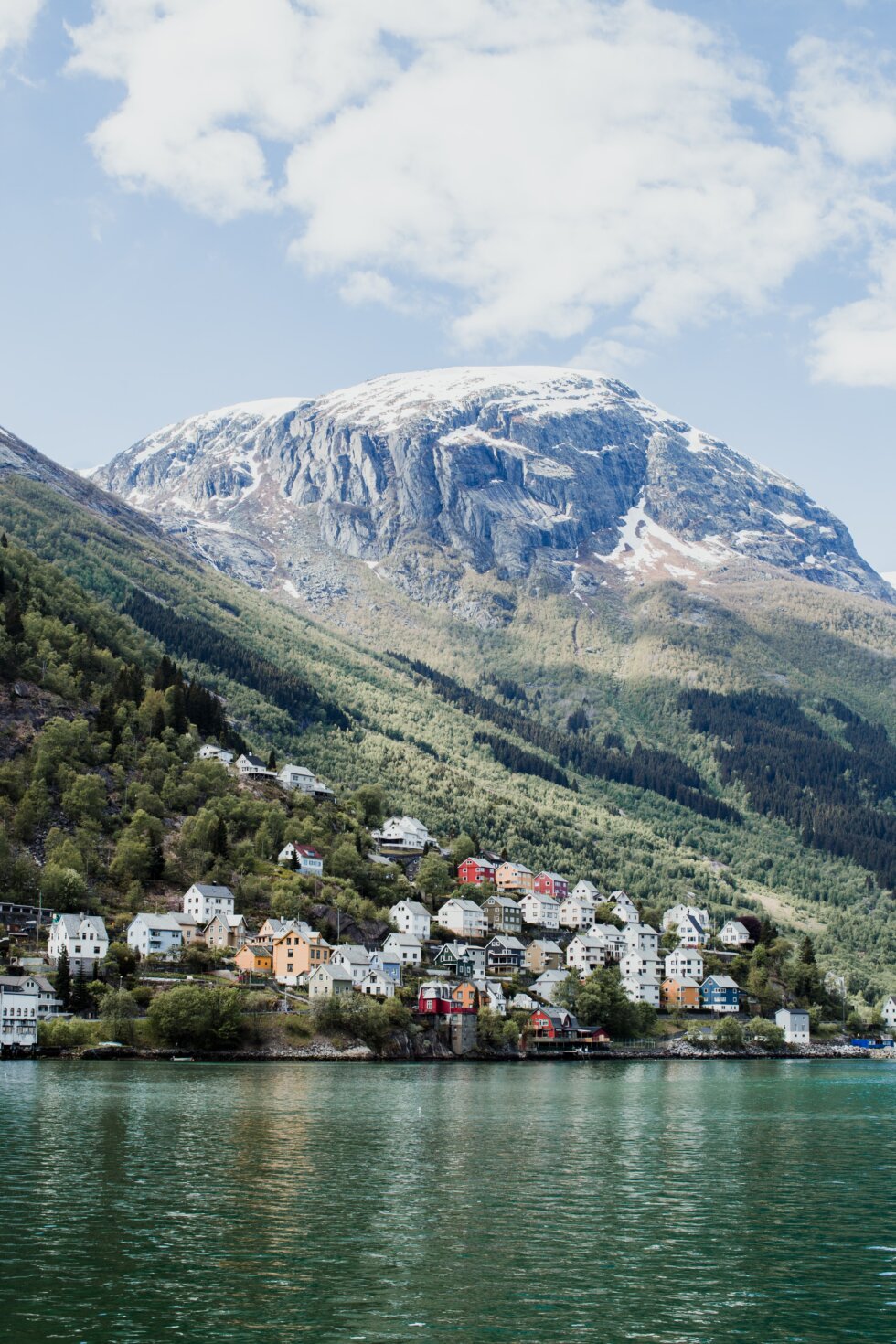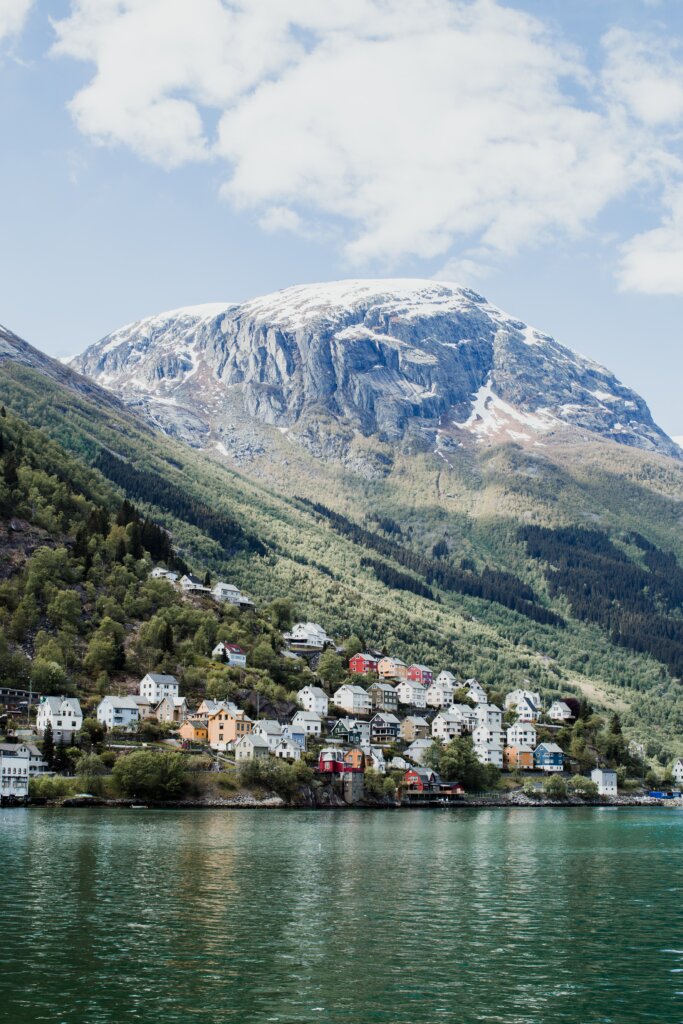 8. Bergen
Located in Western Norway, Bergen is the second largest city in the country, and boasts the not-so-shabby nickname of Norway's fjord capital.
This beautiful city, surrounded by seven mountains, is truly the stuff of fairytale dreams, from surreal landscapes and hikes all around to the charming wooden houses of Bryggen, a UNESCO World Heritage Site that stands as one of the city's most popular attractions. For a truly vibrant getaway that combines all the best of landscapes, culture and oh yes, even food, be sure to add Bergen to your list of must-visit places in Norway!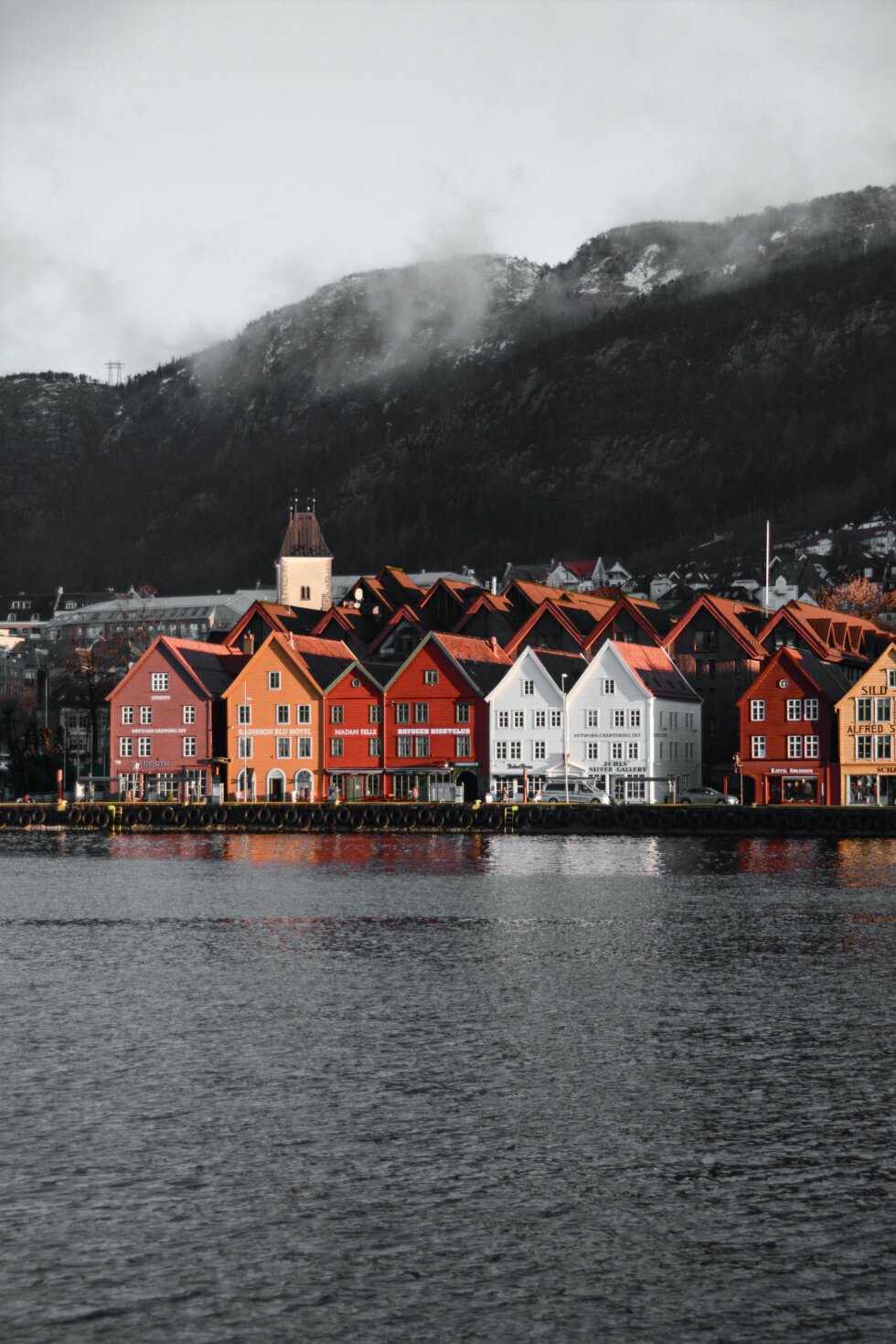 9. Kjeragbolten
For one of the most badass spots to visit in Norway, be sure to stop by the Insta-famous Kjeragbolten, a giant boulder dangling 1084m above Lysefjorden in Southern Norway.
This popular hiking spot is famous for its precariously placed boulder/photo opp, and of course for its simply unreal views over the sweeping landscapes below… just be sure to watch your step.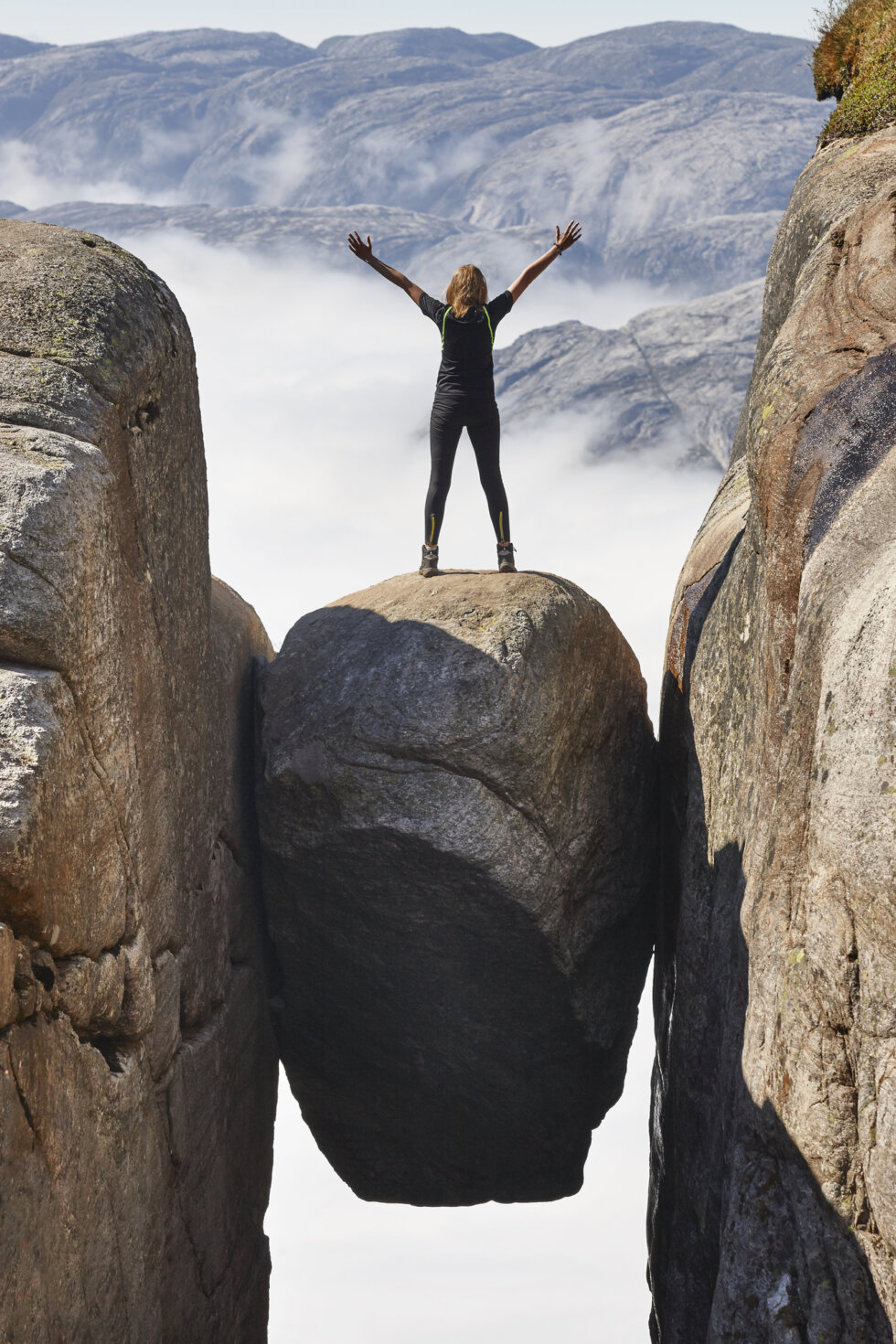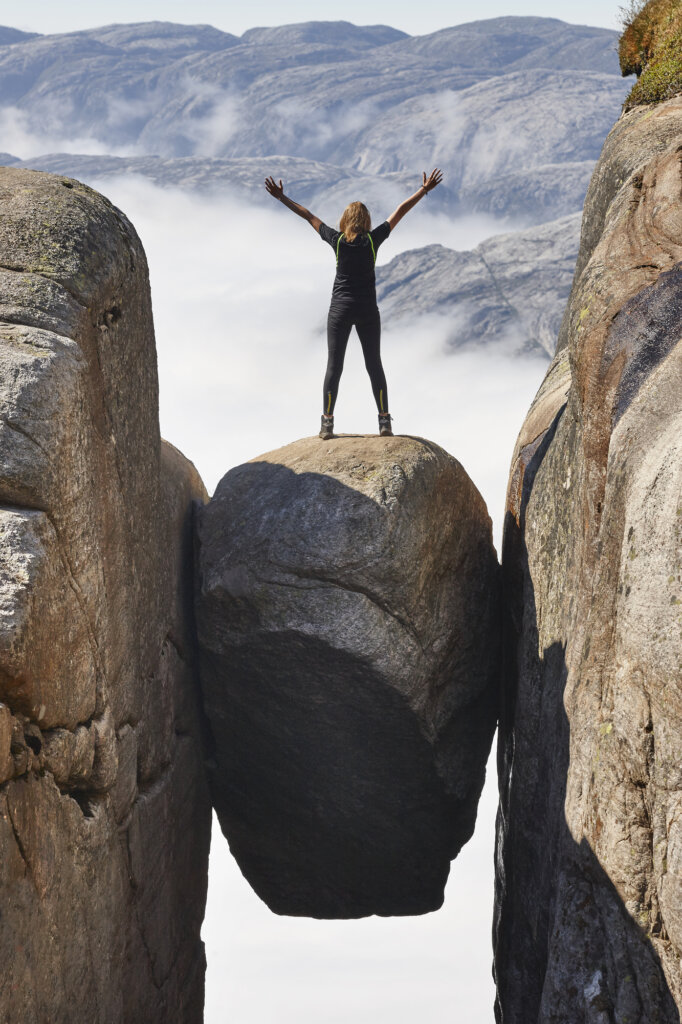 10. The Northern Lights (AKA Aurora Borealis)
Last but not least, the ultimate unbelievable "out-of-this-world" must-see in Norway: the aurora borealis!
While this phenomenon is unpredictable, it's a sight well worth chasing, especially in Norway, which boasts an abundance of stunning places to watch one of nature's most spectacular shows. The best time to go? From September until March in Northern Norway. May the odds be ever in your favour.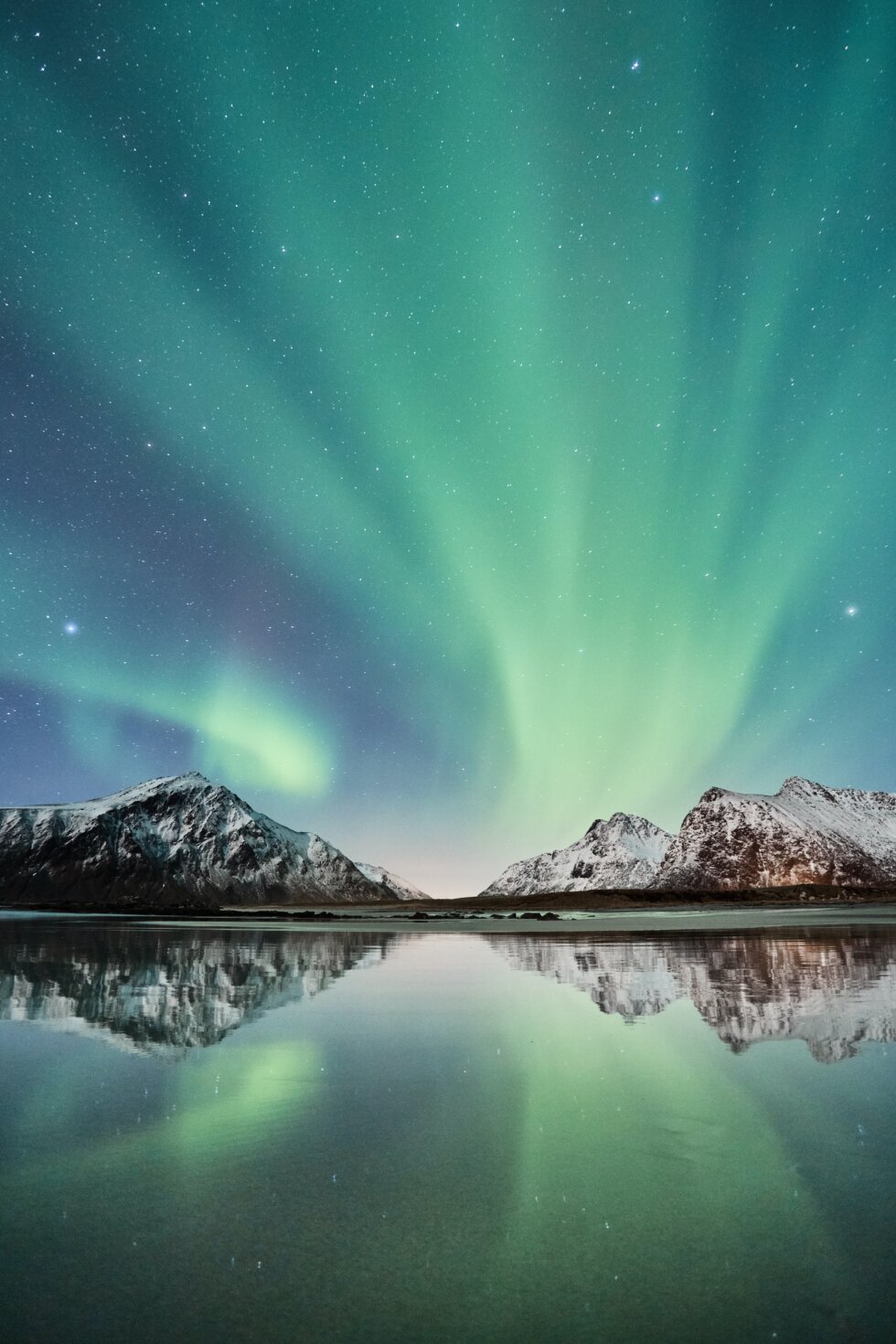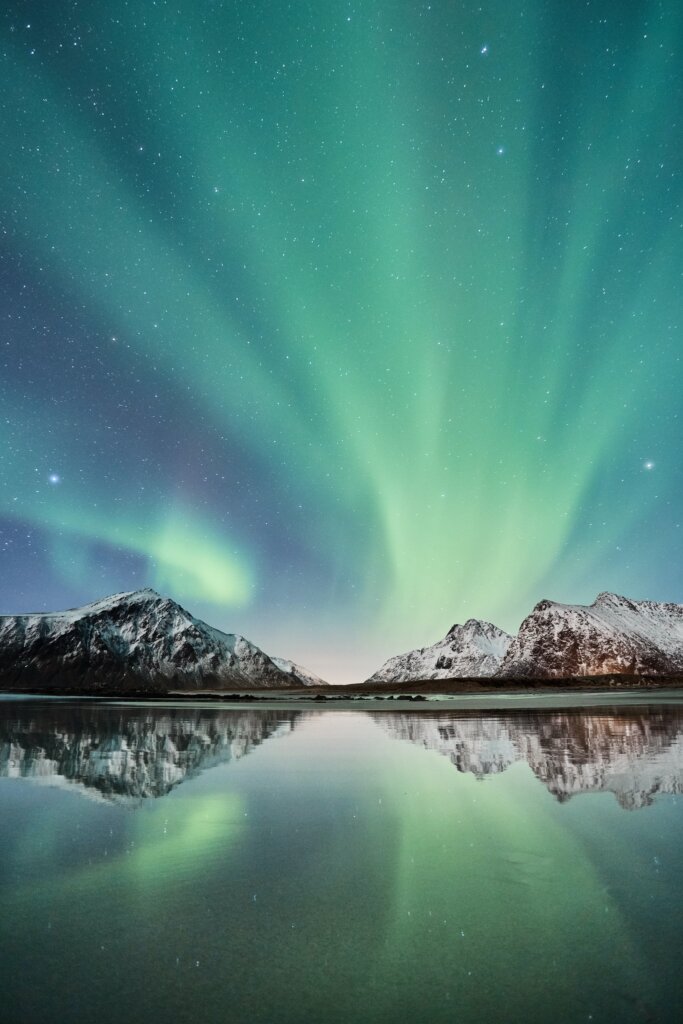 What other magical places in Norway would you recommend?
We hope you enjoyed this guide to the most magical places to visit in Norway! Are there any more you'd like to see added to the list? Let us know in the comments. Happy geektripping!