*FYI - this post may affiliate links, which means we earn a commission (at no extra cost to you) if you purchase from them. Also, as an Amazon Associate I earn from qualifying purchases. For the full scoop on what this means, feel free to check out our Privacy Policy and Disclosure.
---
While the Lord of the Rings films may have come out over 20 years ago, and the books almost 50 years before that, people are still looking for ways to immerse themselves in Tolkien's world today.
From the Italian man building himself his own shire, to Hobbit-themed cafes and accommodation, it's obvious that people still want to experience the magic of the Lord of the Rings and Hobbit stories in real life.
And when we say 'people', yes, we totally mean us here at GeekTrippers as well!
As full-time Tolkien nerds, we've put together this ultimate Lord of the Rings travel bucket list; showing all the best places around the world where you can feel like you're actually part of Middle-Earth.
So, here are all the best places LOTR fans must visit… Enjoy!
New Zealand (duh!)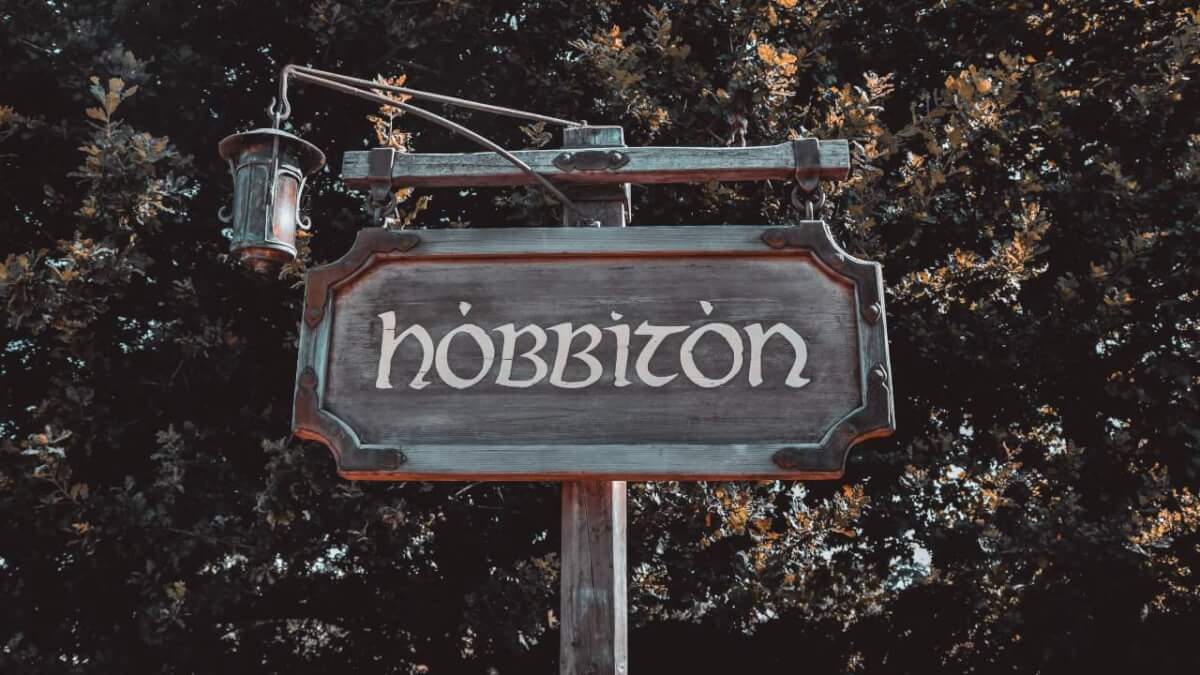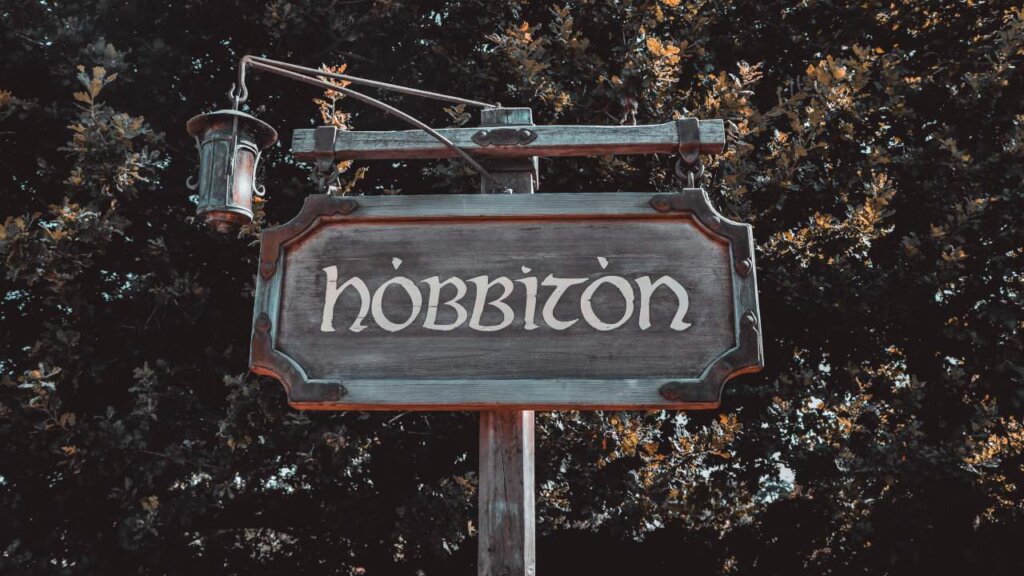 I mean, we can't not include New Zealand on a list of Lord of the Rings travel bucket list locations since this is literally where the world of Tolkien was brought to life!
The Lord of the Rings and The Hobbit film trilogies were filmed on location across both islands of New Zealand, so there are a LOT of spots where you can literally stand where the actors stood.
Of course, the most famous is Hobbiton, the set that was built for filming scenes in the Shire, and which is now a permanent tourist attraction.
Visiting the actual Bag End and the Green Dragon pub is a pretty incredible experience. Another highlight is the Weta Cave in Wellington, where you can see many props and set pieces from the films.
But don't worry, if a trip to New Zealand isn't quite in your budget at the moment, there are other places to get your Lord of the Rings fix…
The Hobbit Café – Houston, Texas
As you can probably imagine, the Hobbit Café is a lovely Hobbit-themed café in Houston where you can head to enjoy Shire style drinks and food.
Menu items include appropriately-named dishes like the Balrog Burger, Fires of Mt. Doom Burger, dragon wings, a Fellowship Platter, Mithril Mix smoothie, Pippin Piña Colada, and lots more!
The Hobbit Café has been running since the 70s and is well-known for having many different craft beers on offer.
There's also a shop where you can purchase clothing, glasses and other items with the café's logo, plus the patio is one of the loveliest spots to watch the world go by. It's open every day from 11am until 9 or 10pm, with excellent brunch on the weekends.
The Shire of Montana
If you've ever wanted to sleep inside a Hobbit-hole then you will definitely want to visit the Shire of Montana – a Hobbit-themed guesthouse in the White Pine/Trout Creek area of Montana.
While not technically located inside a hobbit-hole in the ground, the Shire of Montana guesthouse is located a cabin that features plenty of Hobbit-like designs, including a thatched roof, shingled walls on the exterior and plenty of cozy wooden furnishings inside.
Housing only three guests (and most ideal for just two – romantic getaway anyone?) the guesthouse is situated amongst lots of other whimsical details, including a mini enchanted castle on an island in the middle of the pond and lots of hidden 'fairy houses' to find.
There's a two-night minimum stay, but you'll probably want to stay forever.
An Earth-House Airbnb in Virginia
This Airbnb listing is technically classified as an 'Earth-house' but looks just like a hobbit-hole, complete with a circular front door and suitably rustic furnishings inside. In fact, the interior is so well-decorated you might actually start to think you are a hobbit.
Located in Fairfield, Virginia, while you are staying here you can partake in a range of themed workshops as well, where you can make you own wizard's pipe, wizard's staff, witches broom or a dragon-headed fire poker!
Afterwards, take a ride on the Buckleberry Ferry, hike through 'Mirkwood' or just enjoy all the little details and ambience as you relax by the fire.
A Hobbit-Hole Airbnb in Washington
Called 'Underground Hygge' this Airbnb listing actually features an underground hobbit-hole built into a hillside near Orlando, Washington (Washington the state, not DC). It's hygge indeed, as this cosy listing is quite small, but still so lovely.
The views of the Columbia River and surrounding hills from the circular door are incredible, plus you can even enjoy them while lying in bed!
The living space is small, but you'll still have everything you need, including carved wooden sinks and a wooden bathtub big enough for two.
In winter the hobbit-hole is covered in snow, but the stone fireplace will definitely keep you warm.
A Hobbit-Hole Airbnb in Vermont
Another of the best hobbit-hole Airbnbs we found is this enchanted listing in Middletown Springs, Vermont.
Similar to the previous one, this house is actually built into the ground, which incidentally helps regulate the temperature so it's cool in summer and warm in winter.
The circular wooden door is a lovely green reminiscent of Bag End and the interior is filled with plenty of wooden details to make it look suitably rustic.
We love the clawfoot bathtub and the fairy lights framing artwork of the Fellowship which hangs above one of the beds.
Grass grows on the roof, from where you can enjoy views over the valley, plus you can collect your own fresh eggs from the chickens on-site and even go blueberry picking in July. The life of a hobbit indeed!
Mi Tesoro – Viveiro, Spain
If you've got a whole fellowship of friends wanting to sleep in a Hobbit-hole then you can't go wrong with Mi Tesoro, a set of three 'cave apartments' in Spain which look just like Hobbit-holes, at least from the outside. T
he interiors are quite modern, but suitably cozy and furnished with gorgeous stone throughout.
The circular doors and windows, along with skylights, allow plenty of light in, but the dark decór makes it very snug at night.
These hobbit-homes are also both pet-friendly and wheelchair accessible, plus you can enjoy a delicious cooked breakfast in the morning.
Now all you need to decide is whether you want the red, blue or yellow apartment!
The Shire Bar & Café – Killarney, Ireland
In the south-west corner of Ireland, you will find the town of Killarney, which plays host to The Shire Bar and Café.
As you might have guessed, this spot serves food and drinks with a slight Lord of the Rings twist, although it's not in your face or anything like that.
The only 'themed' items on the menu are things like The Shire smoothie, The Shire burger and The Shire Fire (a burger with jalapenos), but it's still a nice place to visit for a meal or a beer if you're in the area.
Geldrop – The Netherlands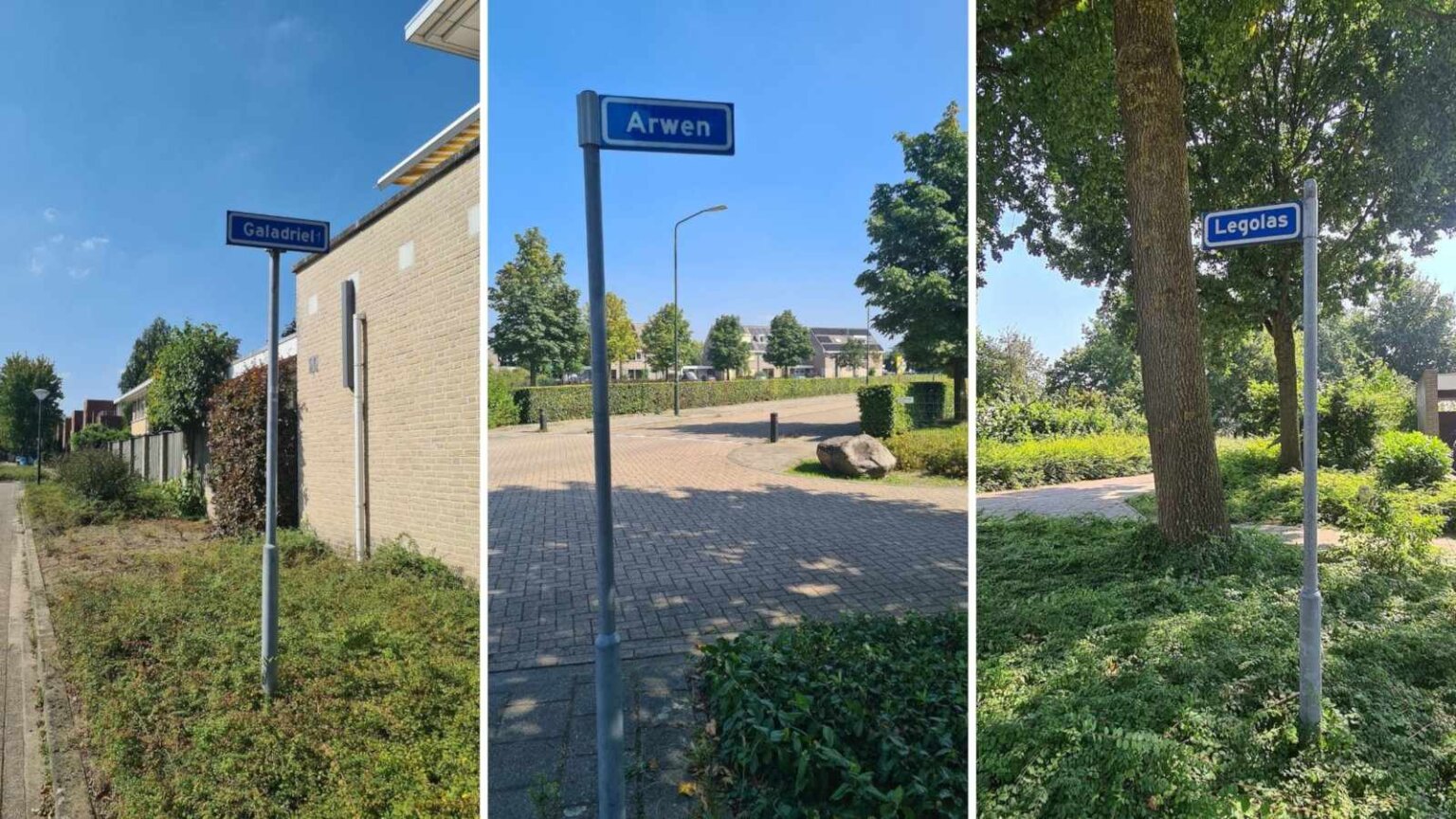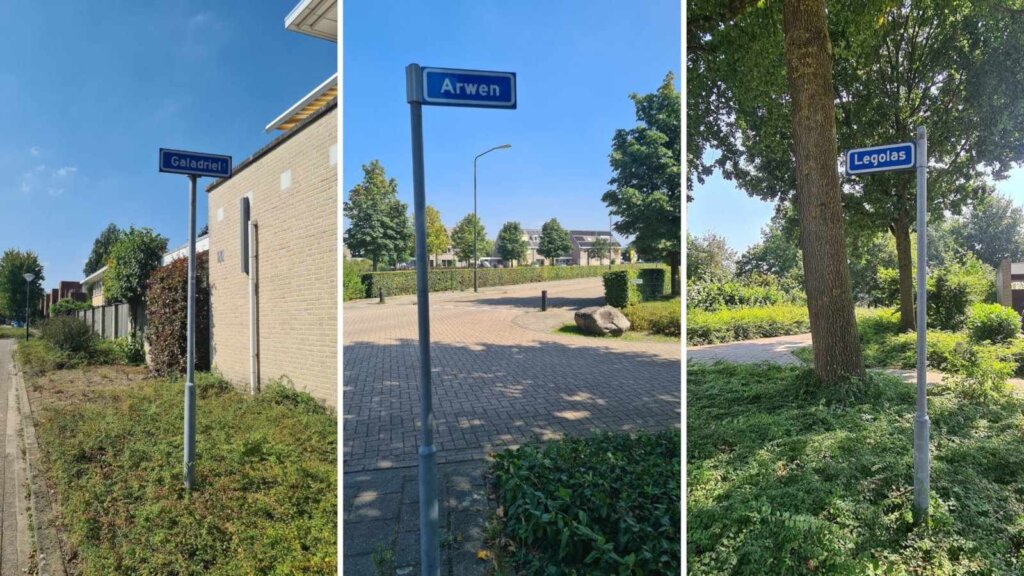 This is a bit of a weird one, and probably only for the super-fans.
Geldrop is a town in the Netherlands (near Eindhoven) where one neighborhood has all its streets named after people, places and things from the works of Tolkien.
It's not really an attraction with anything other than street signs to see, but if you really love your Lord of the Rings (plus The Hobbit and the Silmarillion) then you might want to make this pilgrimage!
You can read more about Geldrop (including how to get there and what to do) in this post.
Hobbit Boutique Hotel – Bloemfontein, South Africa
Did you know that J.R.R Tolkien was actually born in South Africa?!
Well, he was, in Bloemfontein which is the capital city of the Free State Province of South Africa and one of the three capitals of South Africa as a whole.
In honor of this, the Hobbit Boutique Hotel in Bloemfontein has named all the rooms after characters from the Hobbit and the Lord of the Rings.
It's a luxurious, four-star boutique hotel, with illustrations, paintings and maps created by J.R.R Tolkien himself throughout. An ample breakfast is included and the beautiful gardens will help guests feel like they're living their best hobbit lives when staying here.
Oxford – England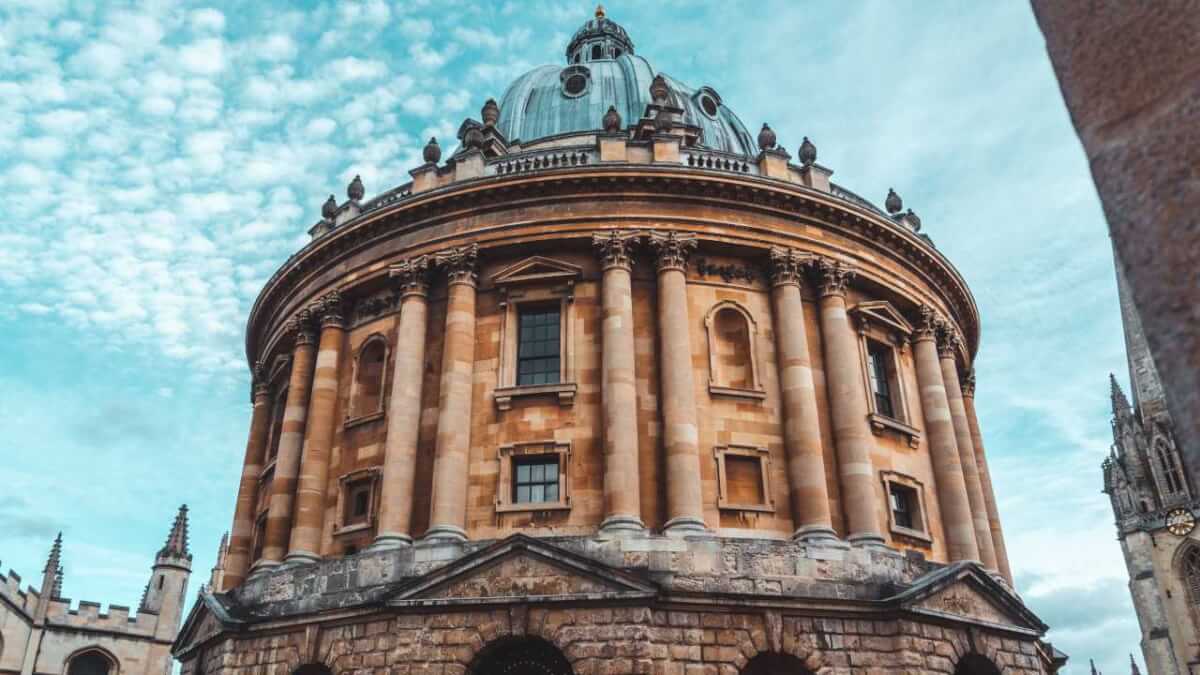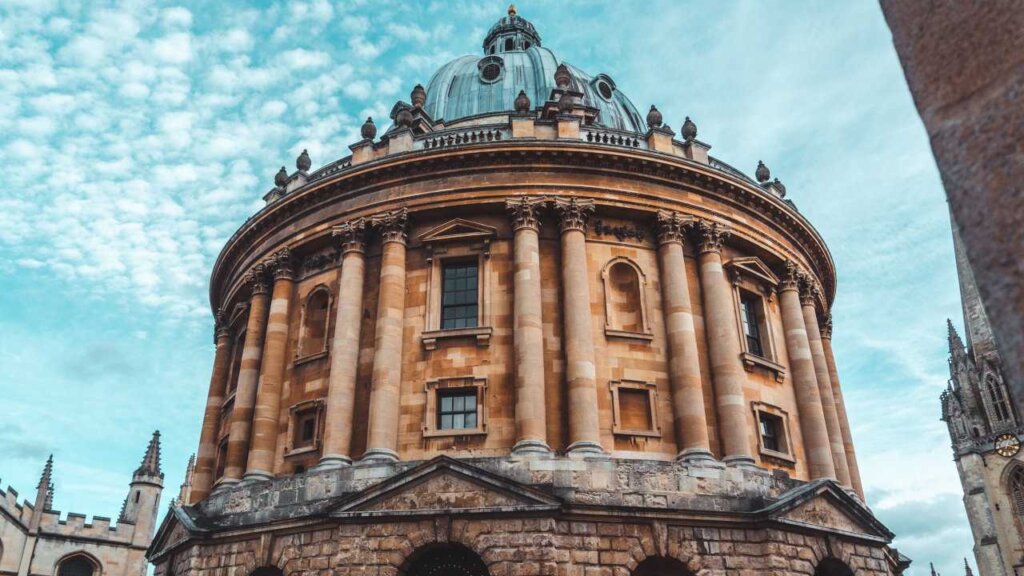 Tolkien studied at Oxford and after his time serving for Britain in the First World War he took up a job at the Oxford English Dictionary, then, after a position at the University of Leeds, became a professor at Oxford.
He lived and worked in Oxford for years, and many places in the area inspired his works.
Any fan of Tolkien should definitely visit the beautiful university city, where Tolkien was also a member of an informal literary discussion group called The Inklings, with other writers such as C.S Lewis.
A visit to the Eagle & Child pub where The Inklings used to meet is a must!
Other notable places in Oxford for Tolkien fans include the colleges where he worked at various times (Merton College and Pembroke College), the house he lived in while writing the Lord of the Rings (20 Northmoor Road) and the Bodleian Library where many of his manuscripts and original drawings are on display. You can also visit the grave of Tolkien and his wife Edith at Wolvercote Cemetery, which also bears the names Lúthien and Beren.
Lauterbrunnen – Switzerland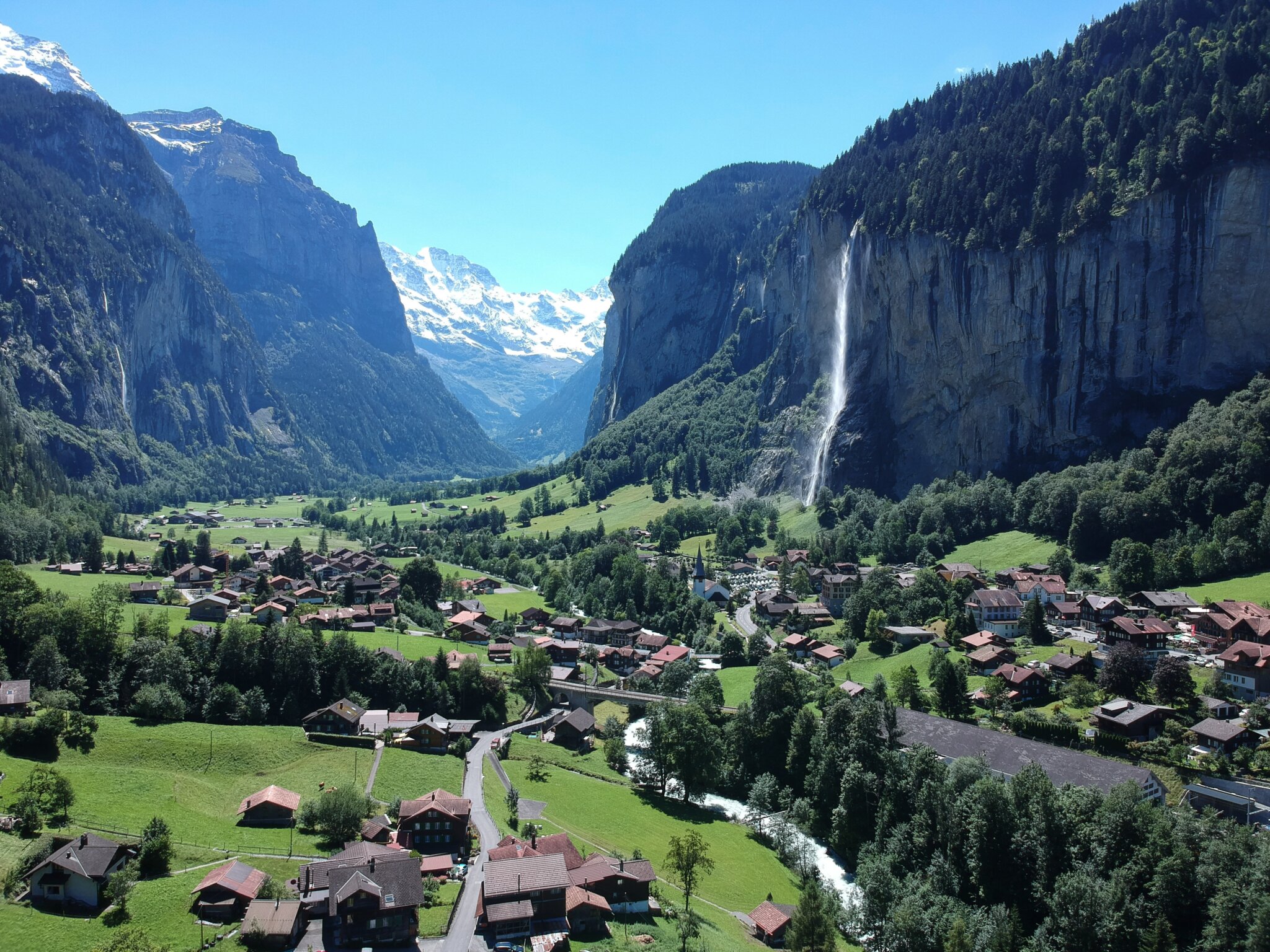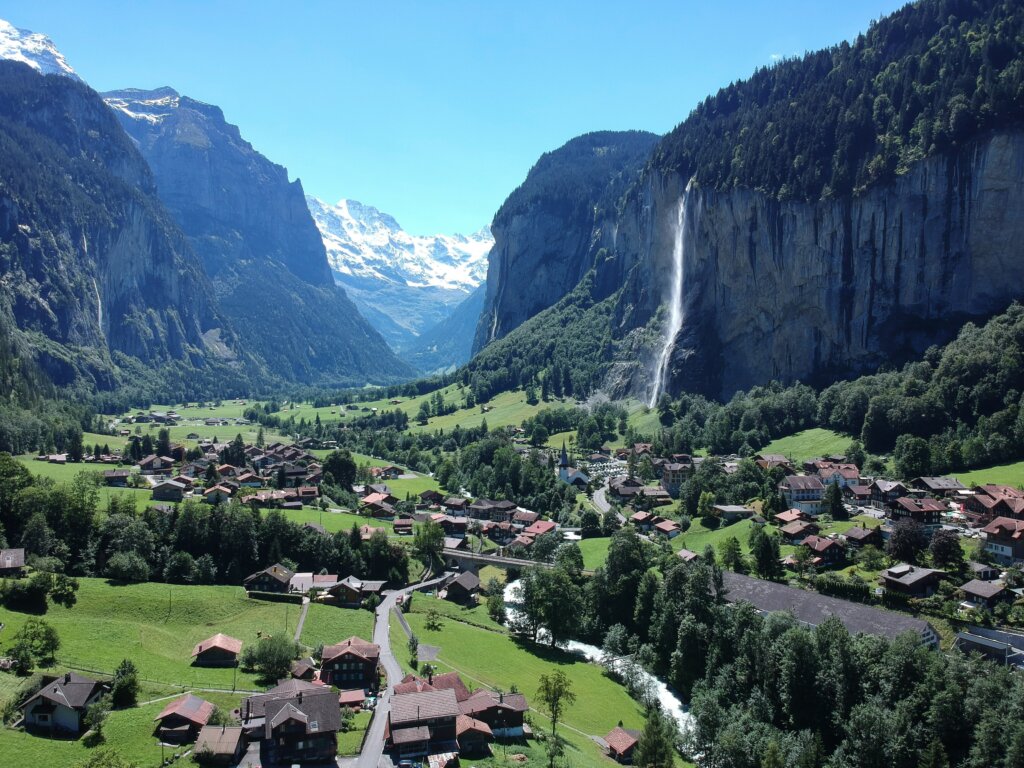 One glance at the glorious landscapes of Switzerland's Lauterbrunnen Valley and you'll get instant Rivendell vibes.
In fact, it was at age 19 that Tolkien himself hiked through this scenic Swiss region, which (as locals will be proud to boast) likely served as inspiration for Rivendell.
Besides giving off the most magical elf-tastic ambiance, the Lauterbrunnen Valley also has plenty to offer visitors, from world-class hikes to adventure sports.
PS: For those who don't mind trekking a bit higher up (or catching a cable car), there's even a James Bond Museum on top of the Schilthorn!
Greisinger Museum – Switzerland
Lastly, besides real-life Rivendell, Switzerland has another fascinating attraction to offer Lord of the Rings fans: the Greisinger Museum, home to an epic collection of Middle Earth art, literature and collector's items that is actually the largest of its kind in the world!
The best part? Of course it's housed in its own little Hobbit House.
Do you know of any other unique Lord of the Rings themed attractions around the world?
Let us know about it in the comments!
Want to read some Lord of the Rings quotes? Check these out: