*FYI - this post may affiliate links, which means we earn a commission (at no extra cost to you) if you purchase from them. Also, as an Amazon Associate I earn from qualifying purchases. For the full scoop on what this means, feel free to check out our Privacy Policy and Disclosure.
---
The Iron Islands in Game of Thrones are the home of House Greyjoy and a fierce nation of seafarers.
With pretty incredible rocky scenery you might be wondering how you can visit the Iron Islands for yourself.
Well, fear not, for here are the real life filming locations for different parts of the Iron Islands in Game of Thrones that you can visit!
Save this post for later on Pinterest: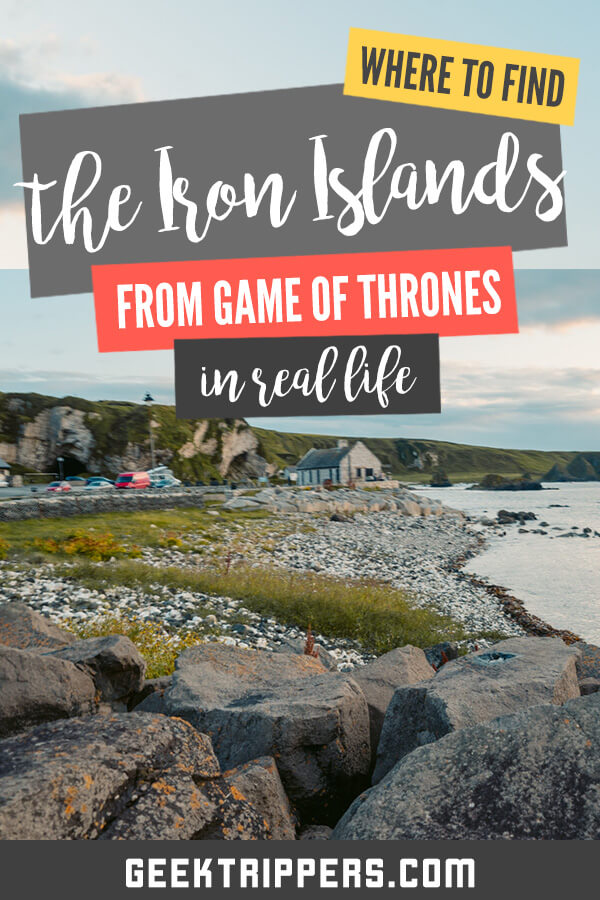 Ballintoy Harbour
Ballintoy Harbour is located on the Northern Ireland coast just outside of Ballintoy, which is about an hour's drive from Belfast.
Many scenes depicting the Iron Islands were filmed in this pretty and rocky harbour town, like when Theon returns home for the first time after years in Winterfell, as well as when he ships out again on his new ship "The Sea Bitch".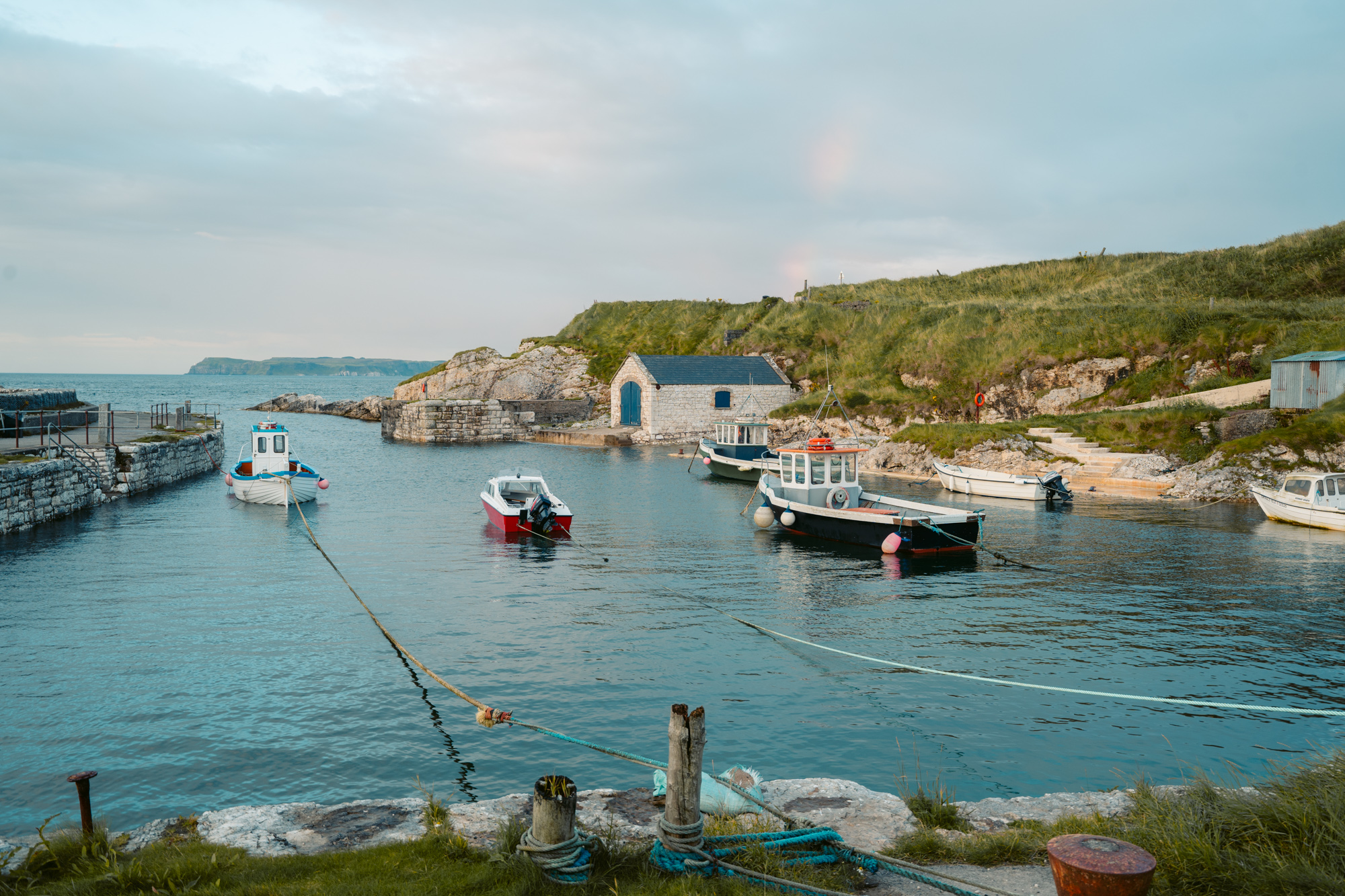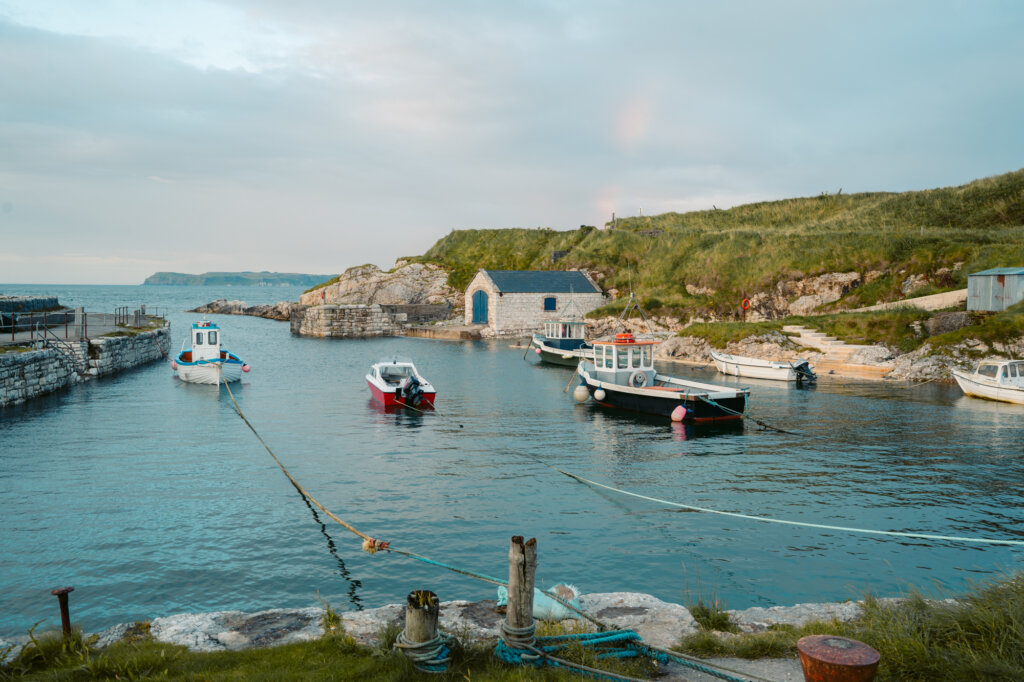 Ballintoy Beach
Ballintoy Beach, just next to the main harbour, was also used for filming some pretty important Iron Island scenes, like the funeral for Balon Greyjoy.
This is also where Theon re-pledges his allegiance to the Drowned God by nearly-drowning, as part of their harsh religion.
What is dead may never die!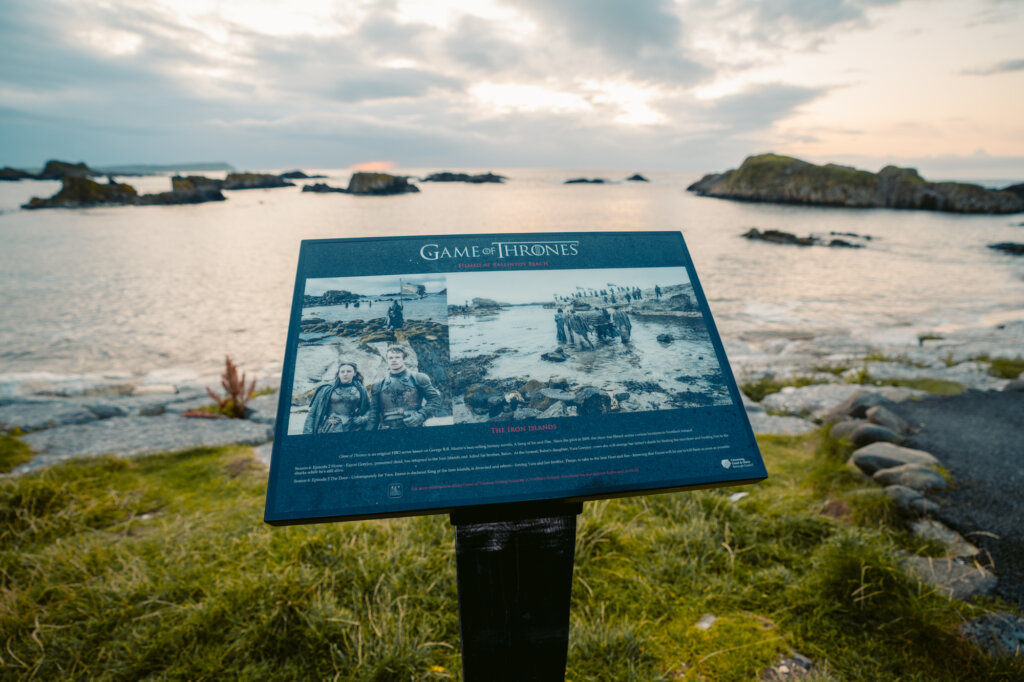 Dunluce Castle
Dunluce Castle is actually a castle ruin situated on the edge of a basalt outcrop about 20 minutes drive from Ballintoy Harbour.
Exterior shots of the castle ruins were used in filming to represent the clifftop location of Castle Pyke, the seat of House Greyjoy.
While CGI was used to enhance the appearance, you can still easily see the resemblance between those clifftop towers and rope bridges across the stormy waves below Pyke.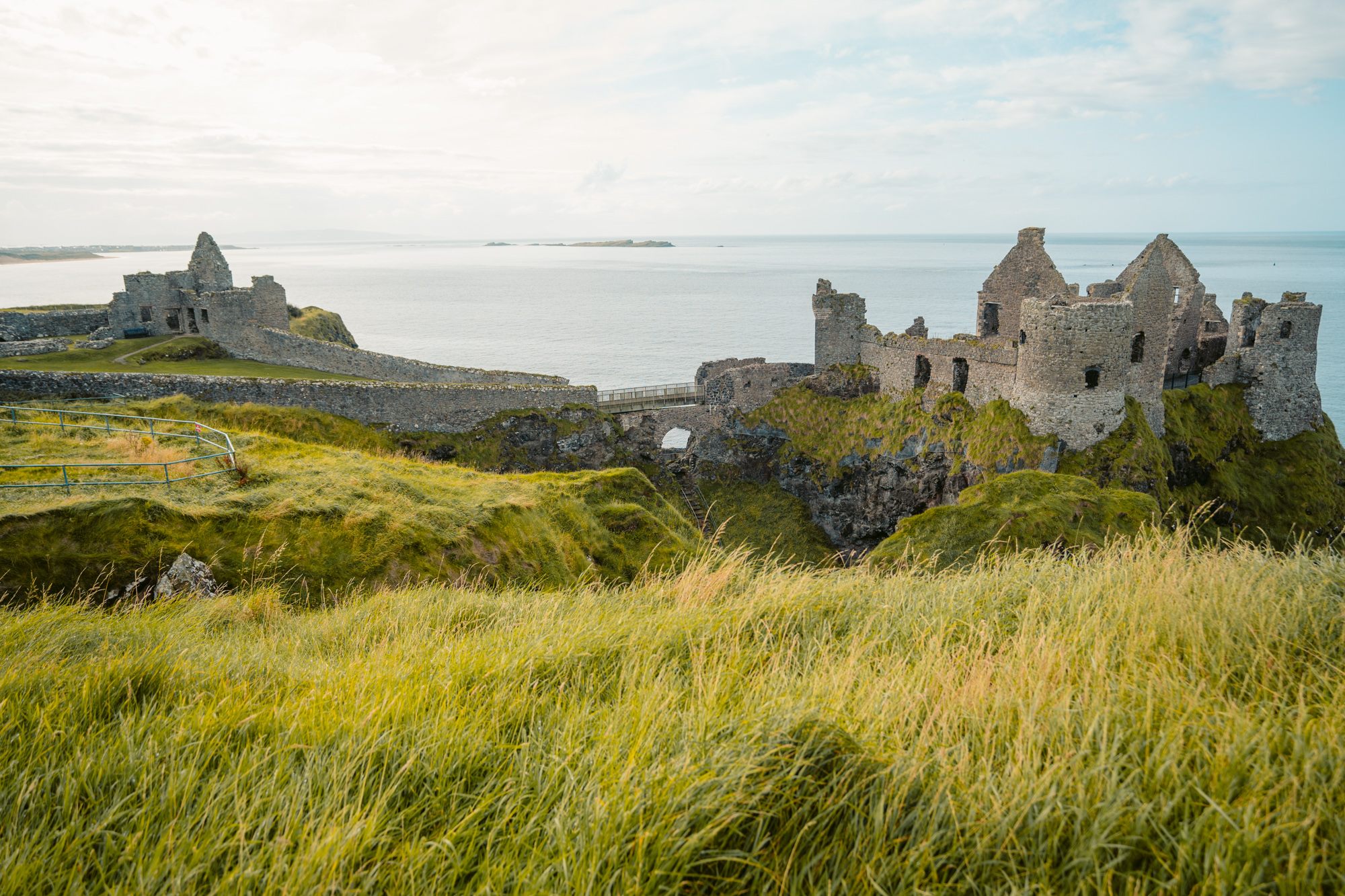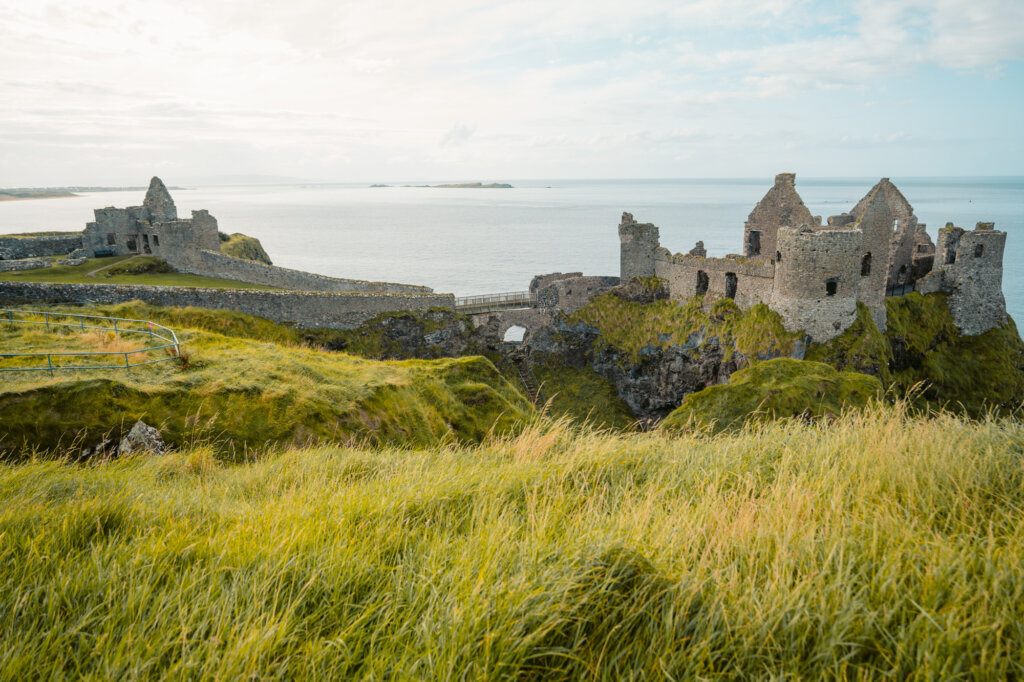 BONUS: Carrick-a-Rede Rope Bridge
While not actually an Iron Islands filming location, the Carrick-a-Rede Rope Bridge can be found very close to the other Iron Islands locations listed above, and it bears an uncanny resemblance to the Pyke Castle rope bridge, so we figured we would include it.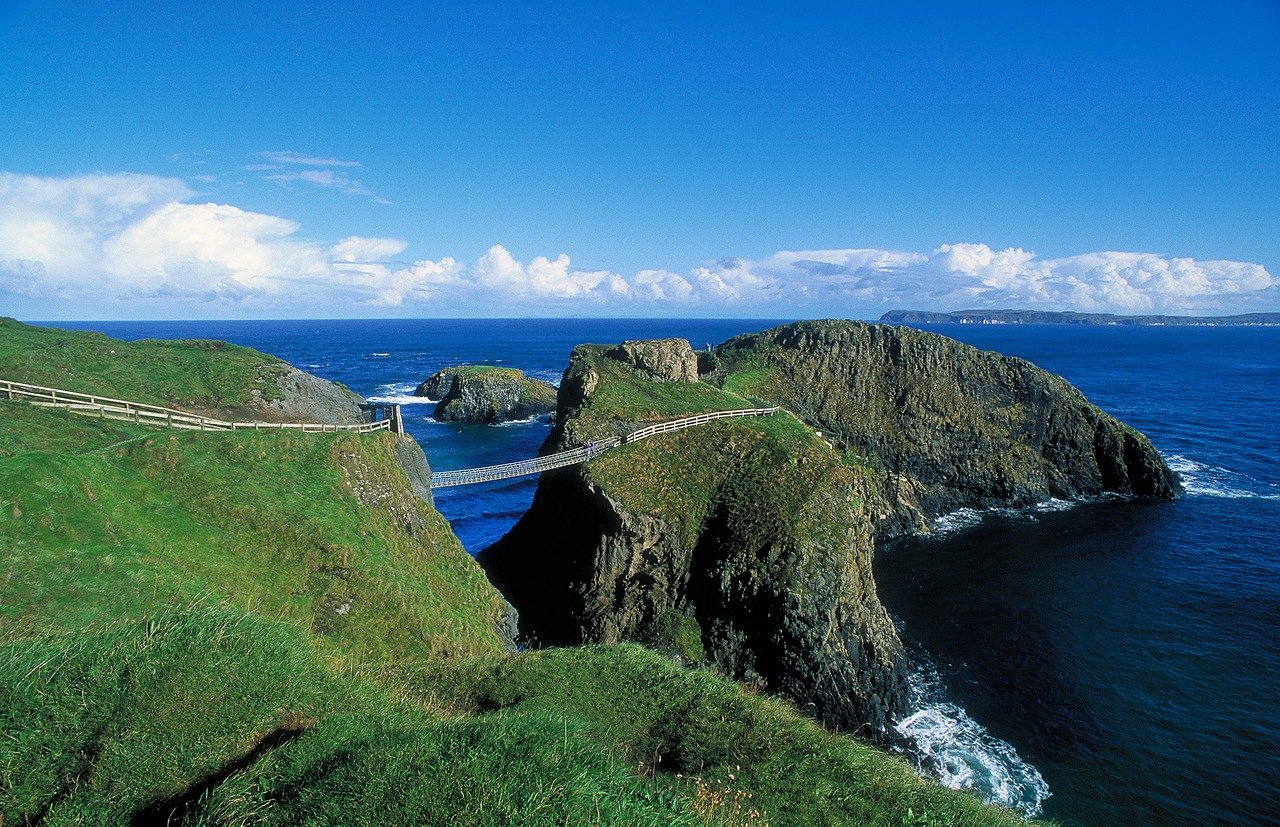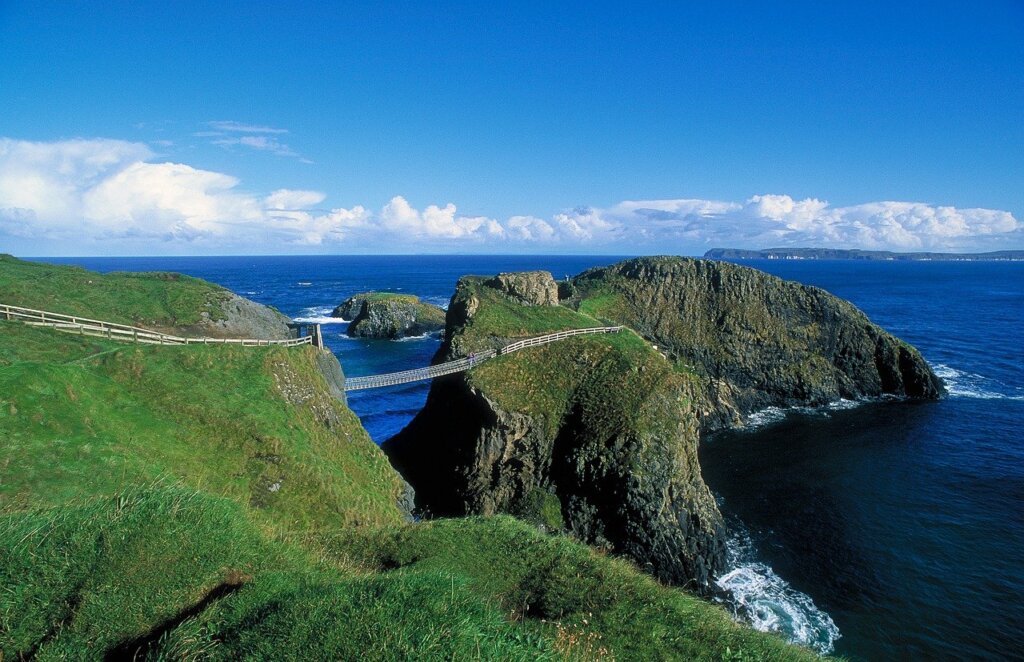 We hope you enjoyed this guide on where to find the Iron Islands from Game of Thrones in real life!
Let us know in the comments if you think there are any other Iron Islands filming locations we should add.