*FYI - this post may affiliate links, which means we earn a commission (at no extra cost to you) if you purchase from them. Also, as an Amazon Associate I earn from qualifying purchases. For the full scoop on what this means, feel free to check out our Privacy Policy and Disclosure.
---
Cinderella Castle is the icon of Walt Disney World and one of my favorite castles worldwide (I have visited them all).
After almost a decade as a Cast Member (including a two-year stint serving as the official Walt Disney World Ambassador), I've collected an odd assortment of random tidbits and secrets about this 189 ft. beauty that I've been DYING to share with other superfans like myself.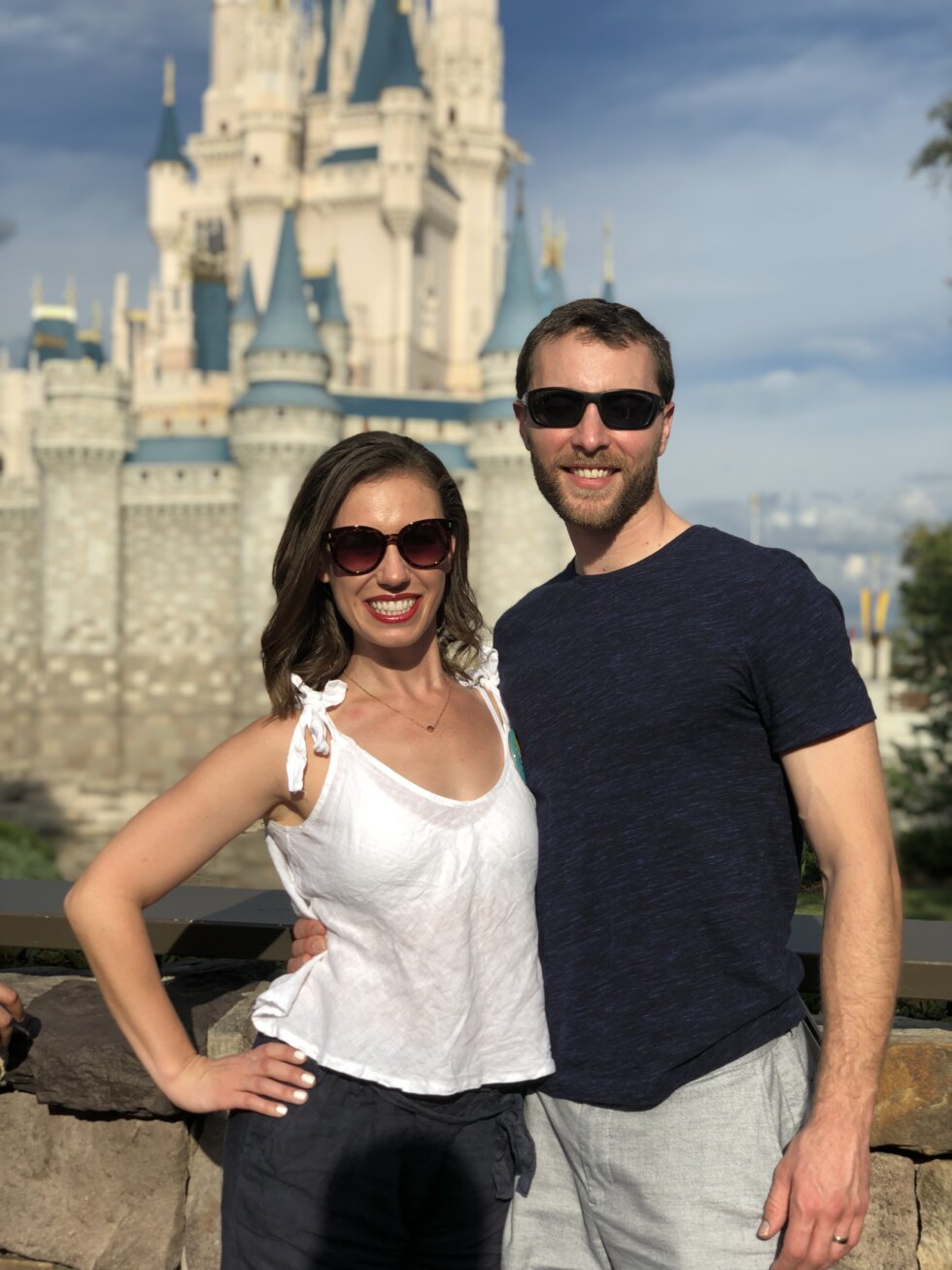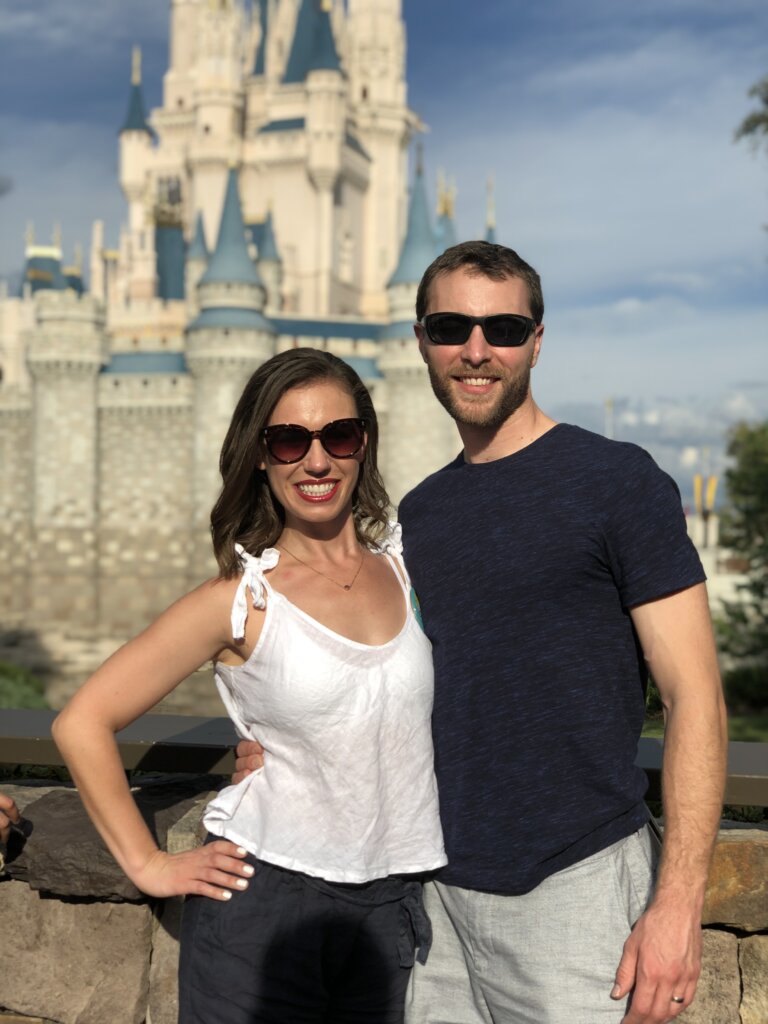 If you're a "Disneyphile," (Disneyspeak for "enjoys all things Disney a little too much") then you are going to want to read on for some fun facts and an insider scoop on one of the most magical destinations in the world.
But before we get started, here's your first fun fact: if you are a stickler for Disney nomenclature—the proper name is Cinderella Castle (instead of the widely used possessive Cinderella's Castle). Ok, all on the same page? Let's go!
Save this post for later on Pinterest: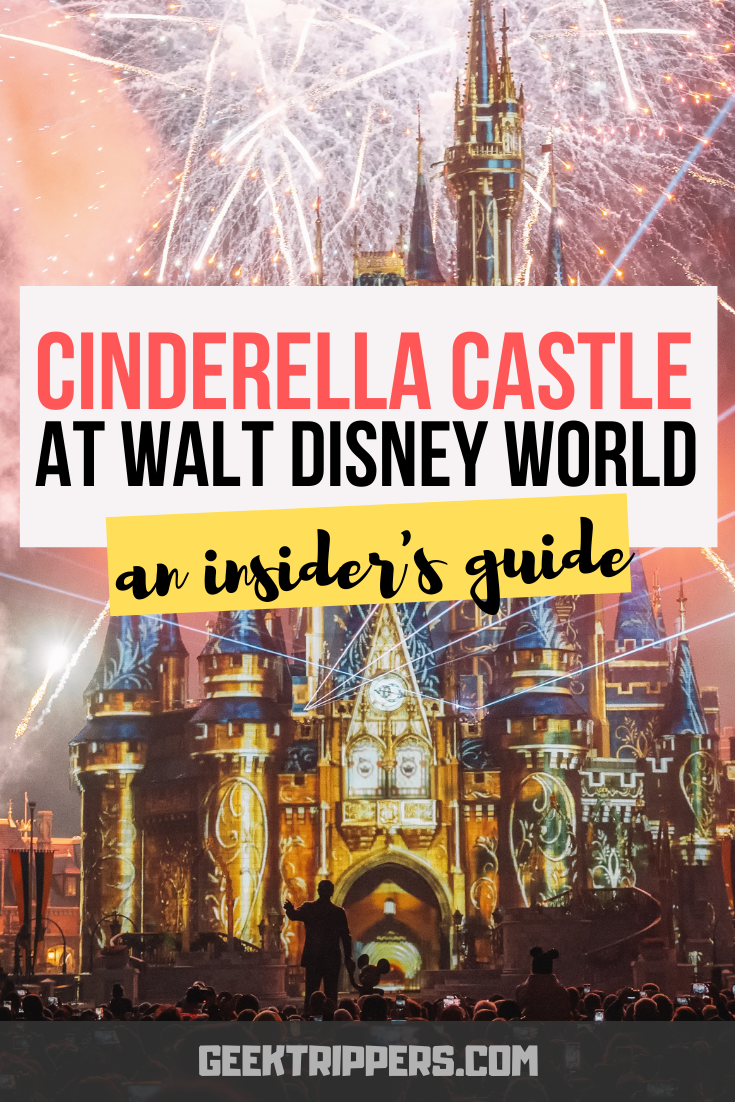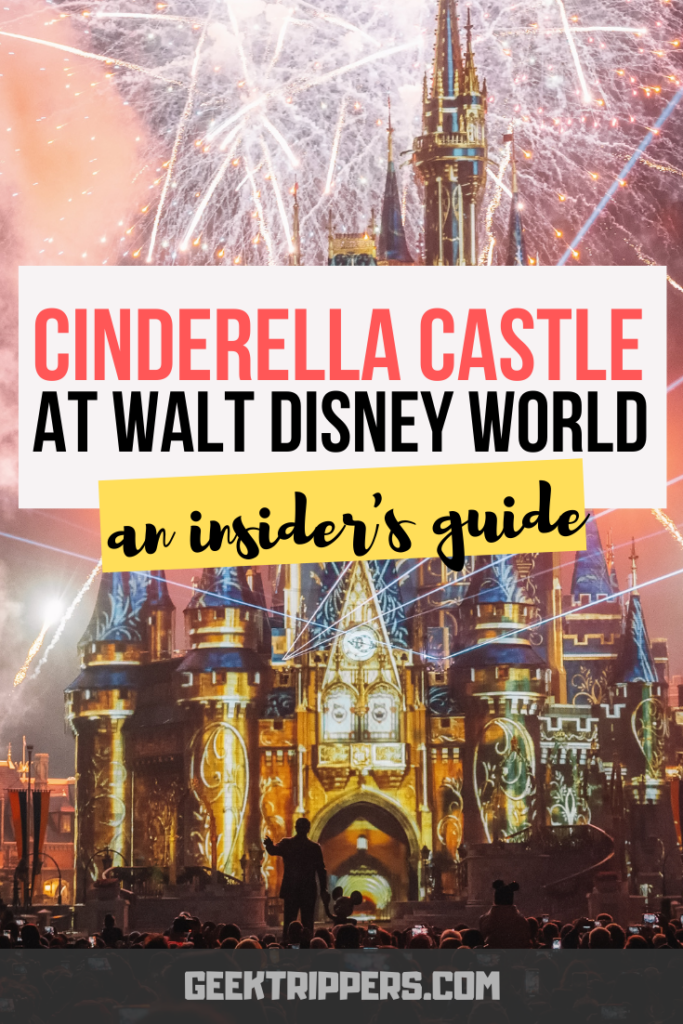 Even miracles take a little time: History & Architecture
A Tribute to Walt
Call me a sap, but I adore Disney heritage. And while Mickey Mouse is great, I have a true soft spot for the founders of the Walt Disney Company—Walt and Roy.
After the success of Disneyland in Anaheim, Walt Disney decided central Florida needed a castle of its own.
Well, to be more accurate, Roy, Walt's brother, was the one to suggest creating an east coast castle.
While Walt wanted to start with his experimental community (which later became Epcot), Roy (the business brains of the operation) insisted they start with a product that had already been tested and loved by Guests.
Magic Kingdom Park opened in October of 1971, with Cinderella Castle poised at the center—taller and grander than its California counterpart.
While Walt passed away prior to the park opening, Roy and Mickey Mouse stood on Main Street, USA to dedicate the park in Walt's honor (hence the name Walt Disney World).
It's ok, you can wipe the pixie dust from your eyes.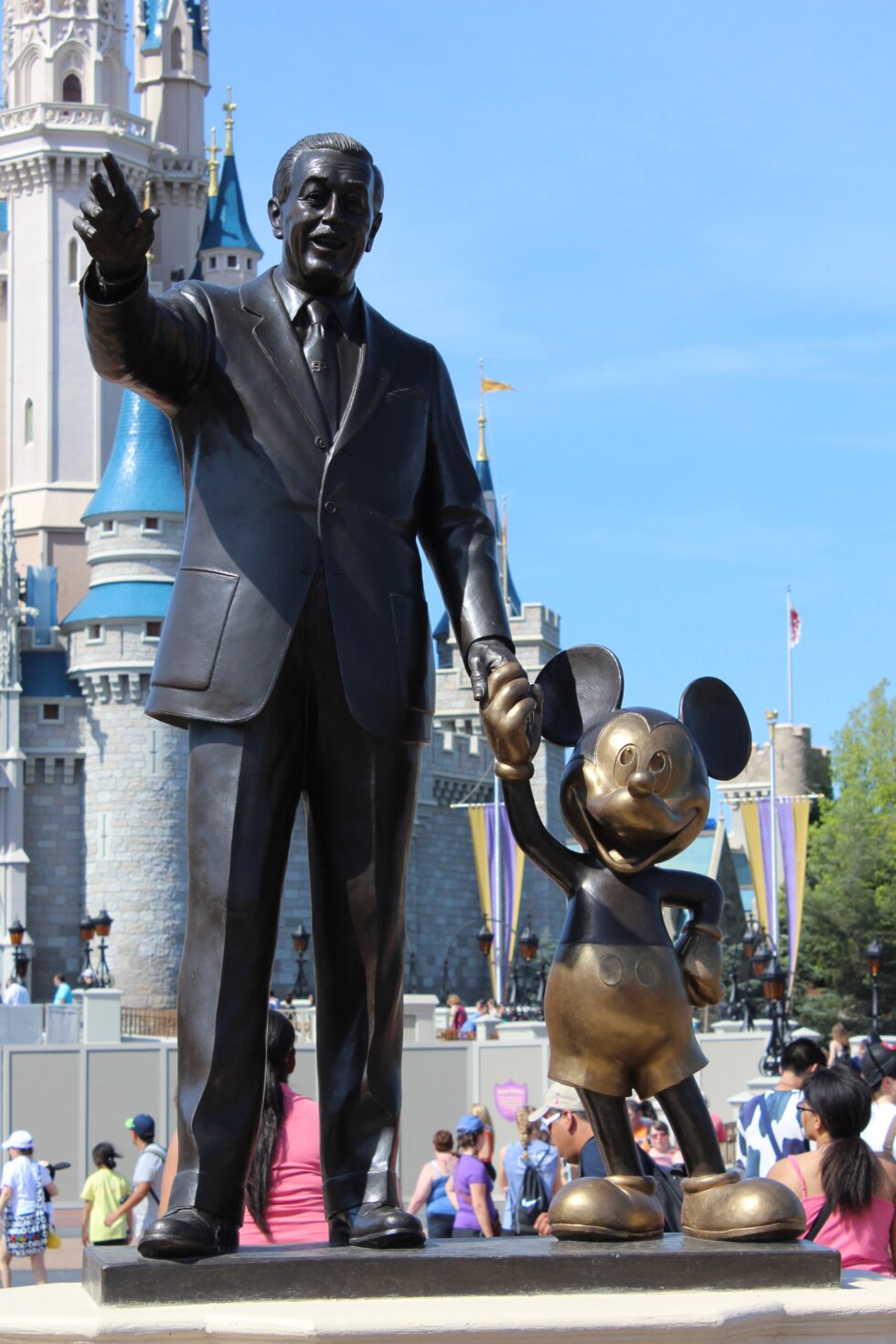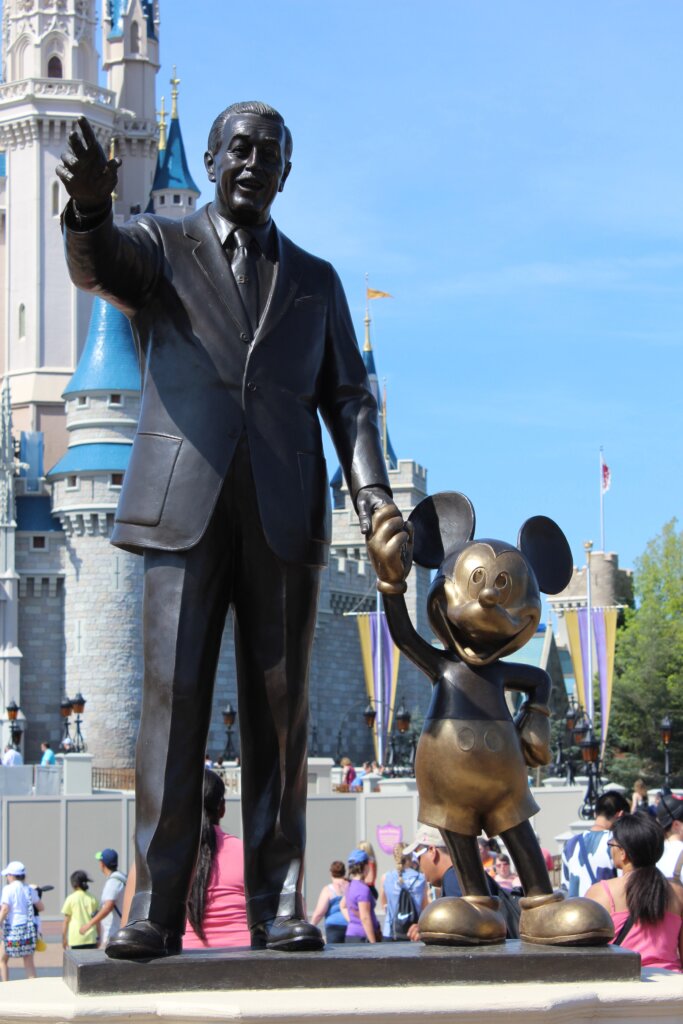 A Dream is a Wish Your Heart Makes: Inspirations & Transformations
Like any pop culture icon, this castle has gone through a number of transformations over the years.
I was there when Cindy's abode transformed into a giant pink cake for the park's 25th anniversary (to the dismay of many park Guests and Cast Members, alike). And I saw Stitch cover it in TP as a prank during the opening of Stitch's Great Escape (to the chagrin of brides saying their vows at the wedding pavilion).
But despite all her transformations, Cinderella Castle draws her inspiration from historical castles that you can visit IRL.
The most well-known is Neuschwanstein Castle in Germany. But, according to Travel + Leisure, Imagineers also drew inspiration from Alcazar de Segovia, a castle in Spain.
In 2012, Cinderella Castle was named one of the top 100 buildings in Florida by The Florida Association of the American Institute of Architects (well, that's a mouthful!), so she has certainly earned the title "iconic." You go, girl.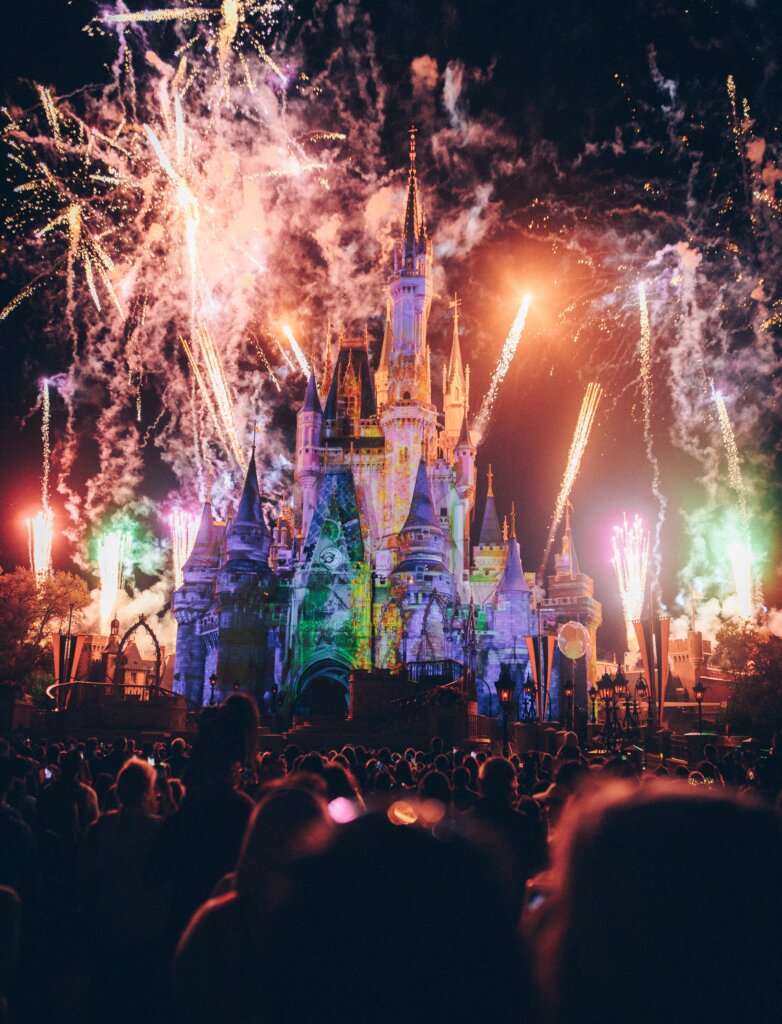 Bibbidi Bobbidi Boo: Imagineering Magic
Have you ever noticed how grand Cinderella Castle looks? At only 189 feet, it's extra-imposing thanks to the magic of forced perspective.
The first level of the structure is built to scale, while each level above is built at a fraction of scale. This set design trick creates the illusion that the castle is even taller than its 189 feet.
Fun fact: Why 189 feet you might wonder? Why not a clean 190? Florida aviation law requires a red beacon placed on any building taller than 190 feet (changed to 200 feet in later years). A blinking red light would certainly not make sense on a magical medieval castle.
In fact, this optical illusion is used all the way down Main Street, USA. Have you ever noticed how Cinderella Castle seems like it's set far in the distance as you walk towards it, but the street seems much shorter on your way out?
Imagineers scaled all of the buildings on Main Street to create the illusion that Cinderella Castle is set far in the distance, but the street feels like an easy stroll on your way out of the park.
If you'd like to see the true length of Main Street, USA without the trickery of forced perspective, grab a drink (or book a reservation) at The California Grill at the top of Disney's Contemporary Resort to get a true sense of its length.
MORE CASTLE FUN FACTS:
The drawbridge is only for show and cannot be raised or lowered
There are 27 towers on the castle but are numbered 1 through 29. Towers 13 and 17 were never built since they wouldn't have been visible from anywhere in the park
The moat has over 3 million gallons of water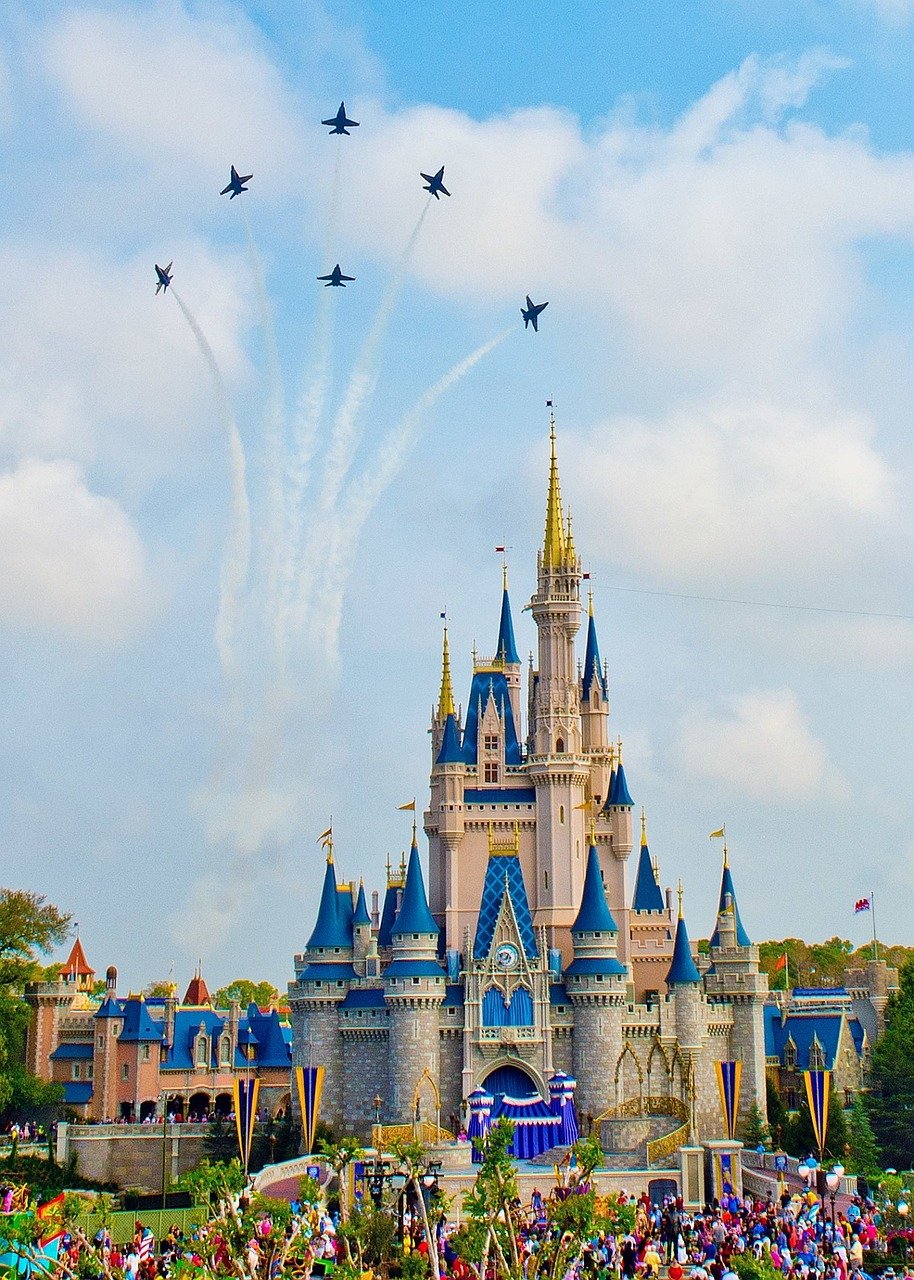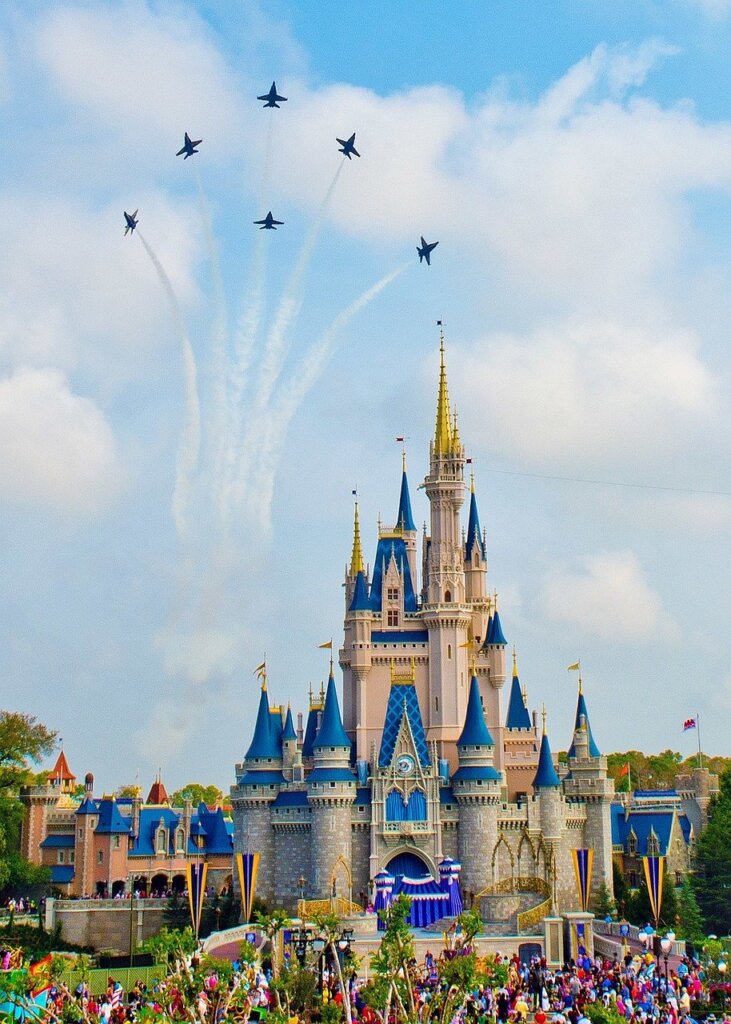 Extra fun facts for all my pumpkins out there!
During my time as a Walt Disney World Cast Member, I provided tours of Magic Kingdom Park for new hires as part of the Traditions training class.
And that means I have a LOT of other trivial facts about this majestic beauty!
1. Put on your hiking slippers!
It may feel like a bit of an uphill climb to get to Cinderella Castle—that's because Magic Kingdom Park is built on the second story.
The ground level hosts the famed Utilidors to allow Cast Members to travel under Guests' feet.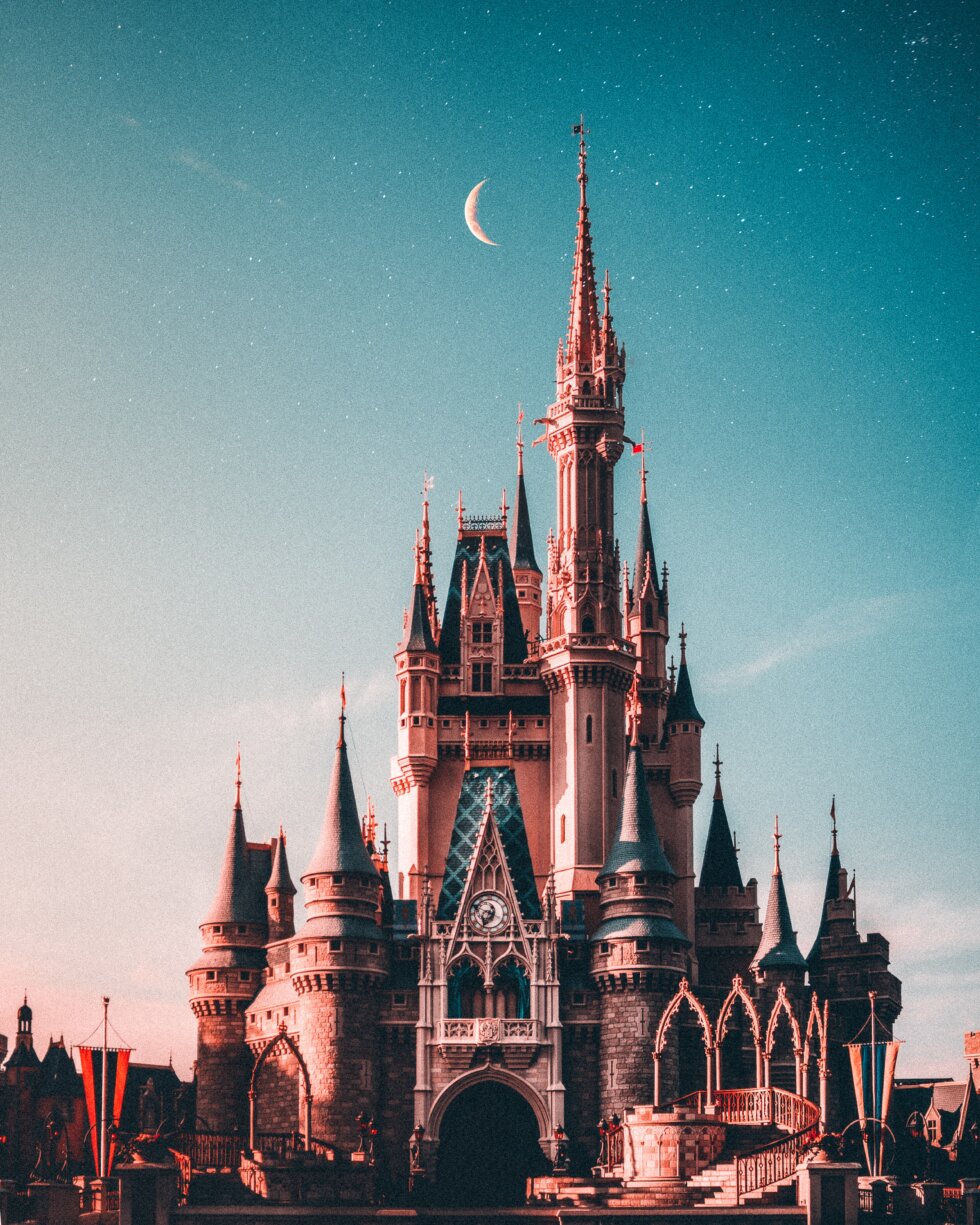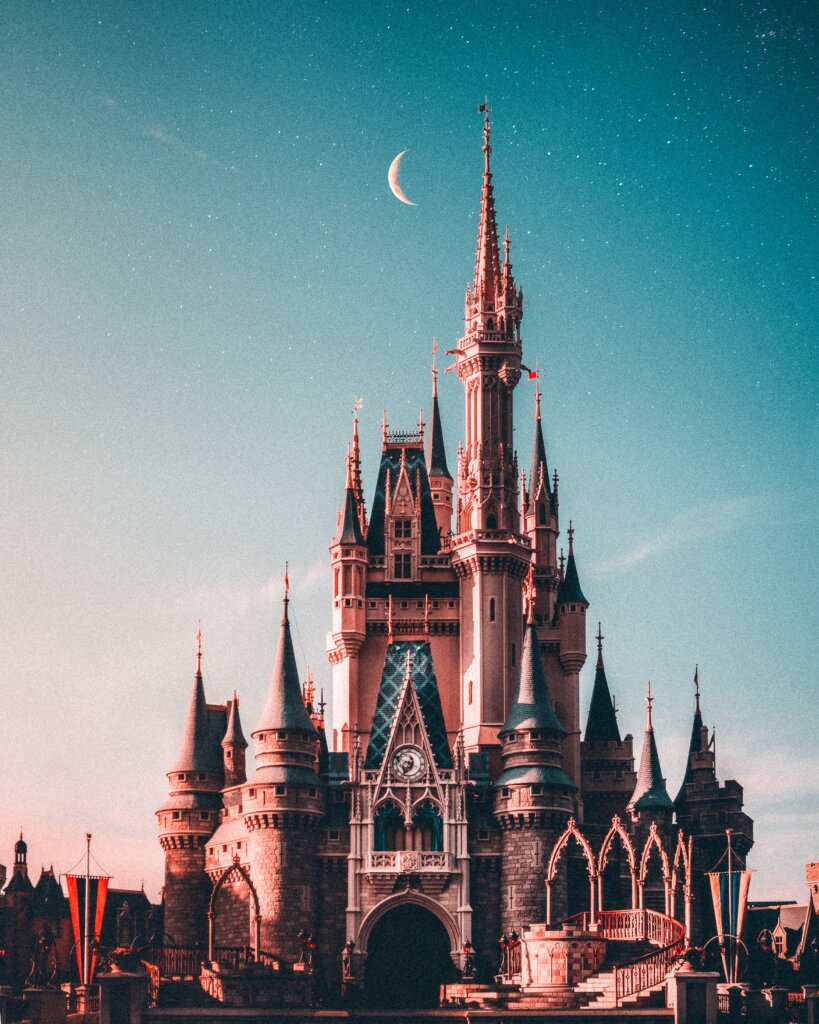 2. Did you know about the secret tunnels?
Technically, we call them utilidors—short for utility corridor and they run underneath all of Magic Kingdom Park. Walt didn't want someone in a Frontierland costume traipsing through Fantasyland—it would ruin the magic! So Cast Members can travel out of sight of Guests.
3. Back to those hiking slippers…
It is also a literal uphill climb to Cinderella Castle because the ground is slightly slanted, which some say makes leaving after a long day feel sliiiiiightly easier.
It also means that during rainy days, parade floats used to have a more difficult time going up towards the castle, so now the parade steps off from Frontierland instead.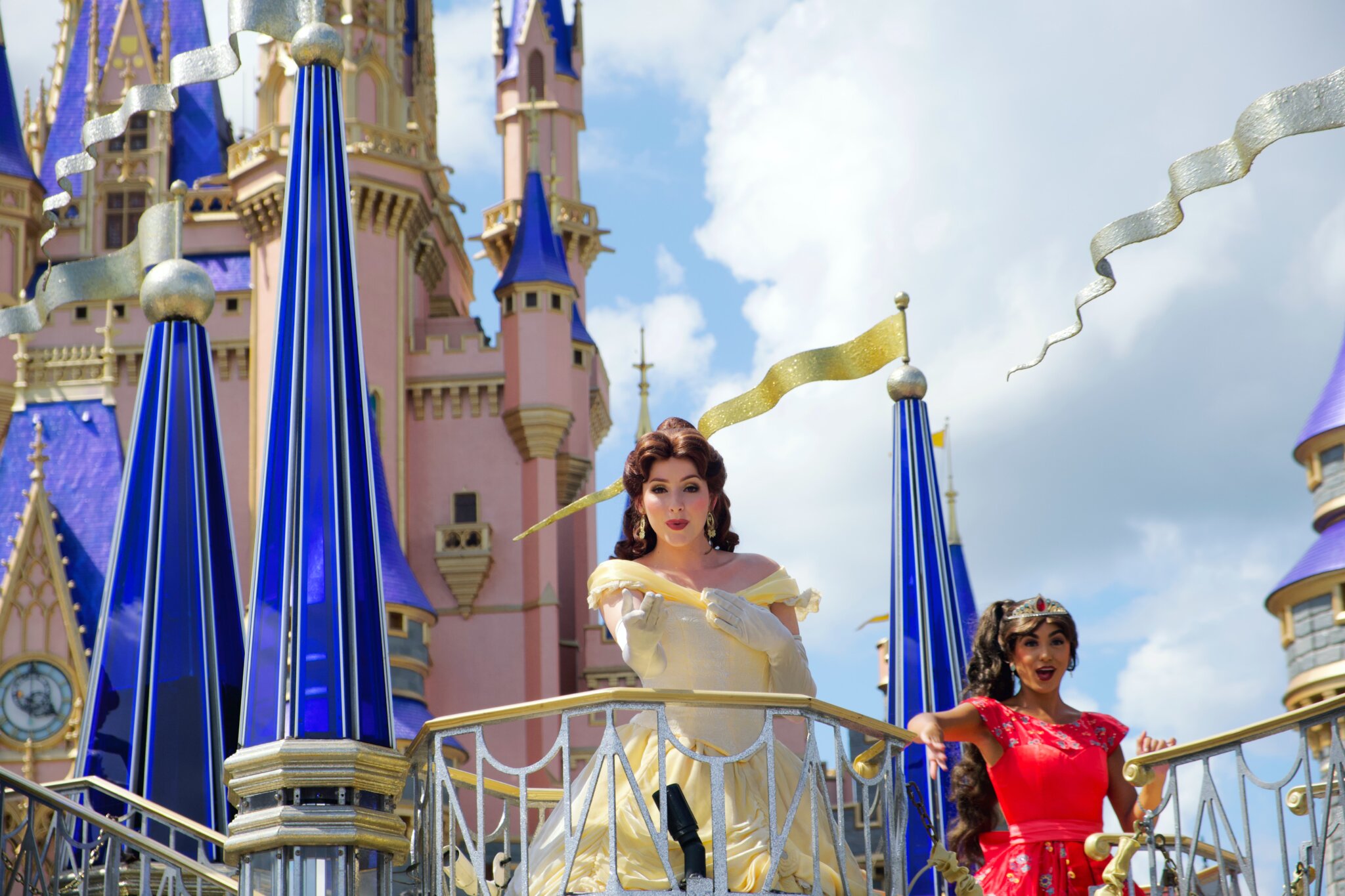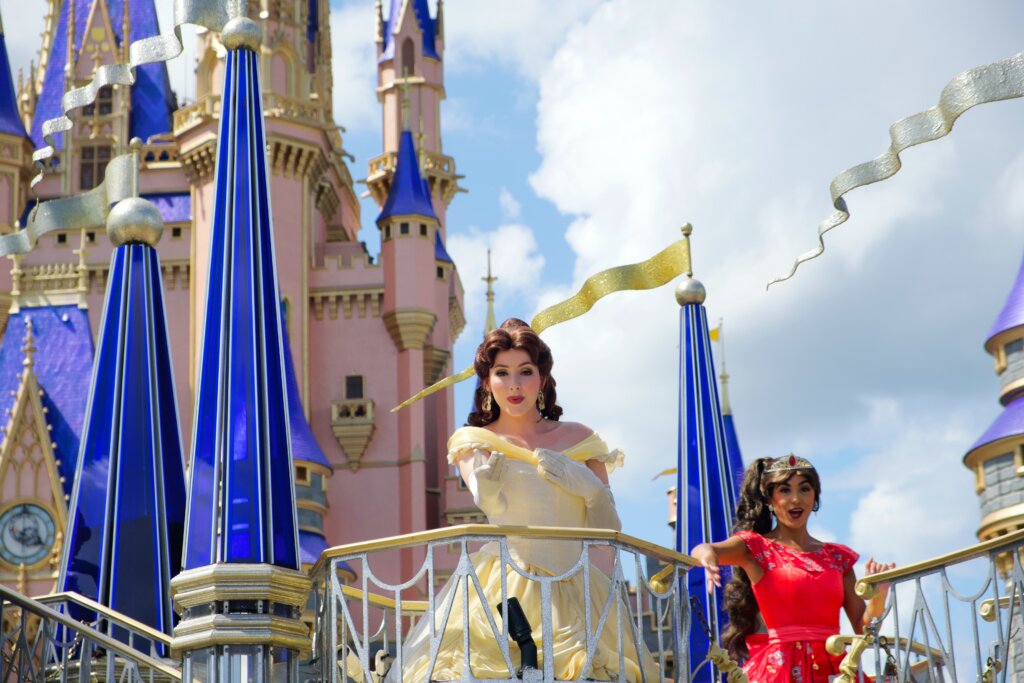 4. Cinderella Castle transforms nightly
Cinderella Castle was the first to display Disney's most advanced projection mapping technology with the debut of "Happily Ever After" in 2017.
The technology has now been used for shows at Disney parks worldwide. You can even see the entire show professionally filmed here (bring the tissues, this gets me every time).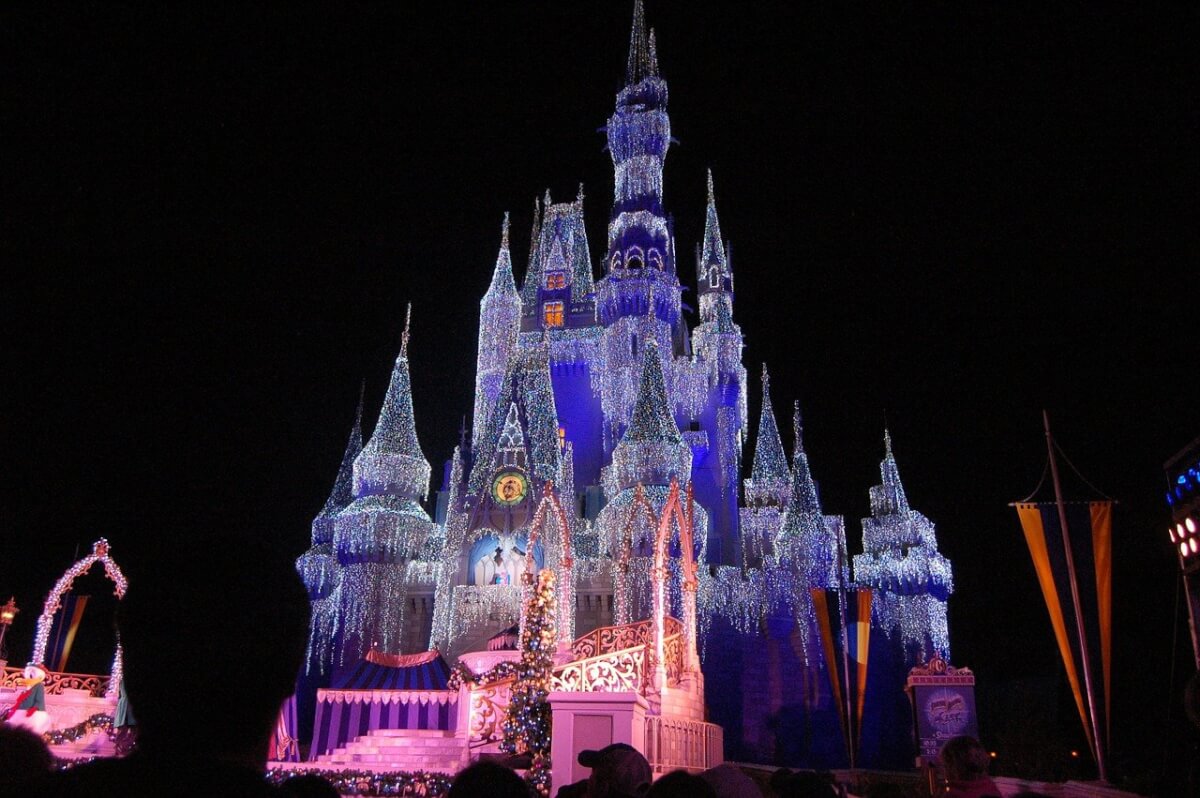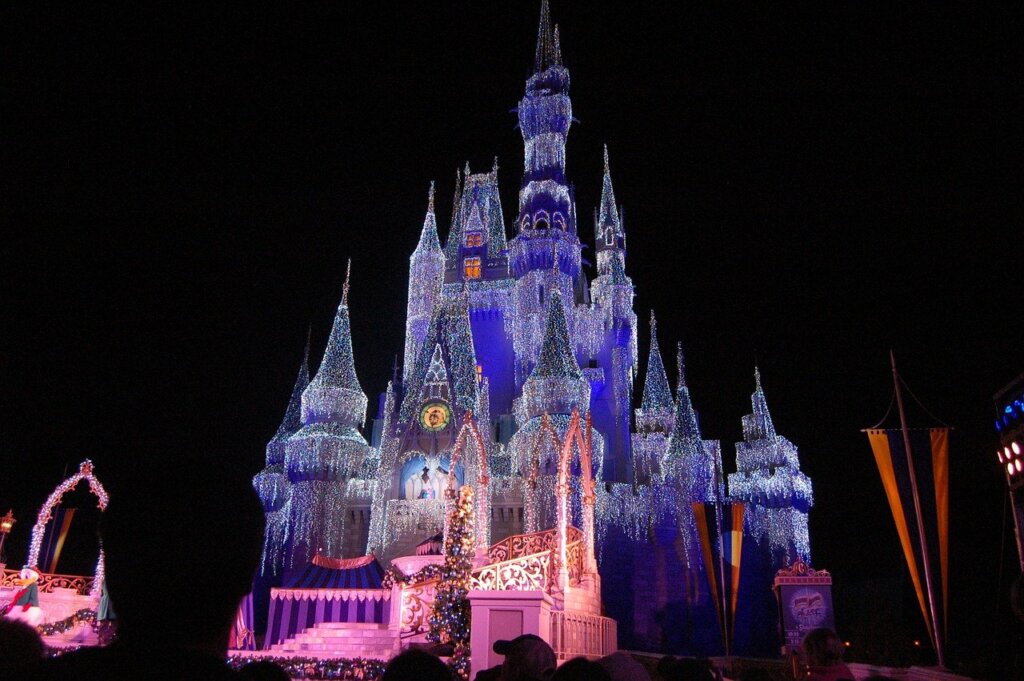 5. She's receiving a makeover this year!
In honor of Cindy's animated film reaching 70 years of age, the castle has received a new paint job in vibrant hues.
Magic Kingdom Park Vice President Jason Kirk said, "Special elements, such as a sapphire dusting on the blue rooftops and gold trim, were added to make the iconic spires sparkle in the sun."
There are mixed feelings about her new look, but I personally think she looks gahhhhhgeous.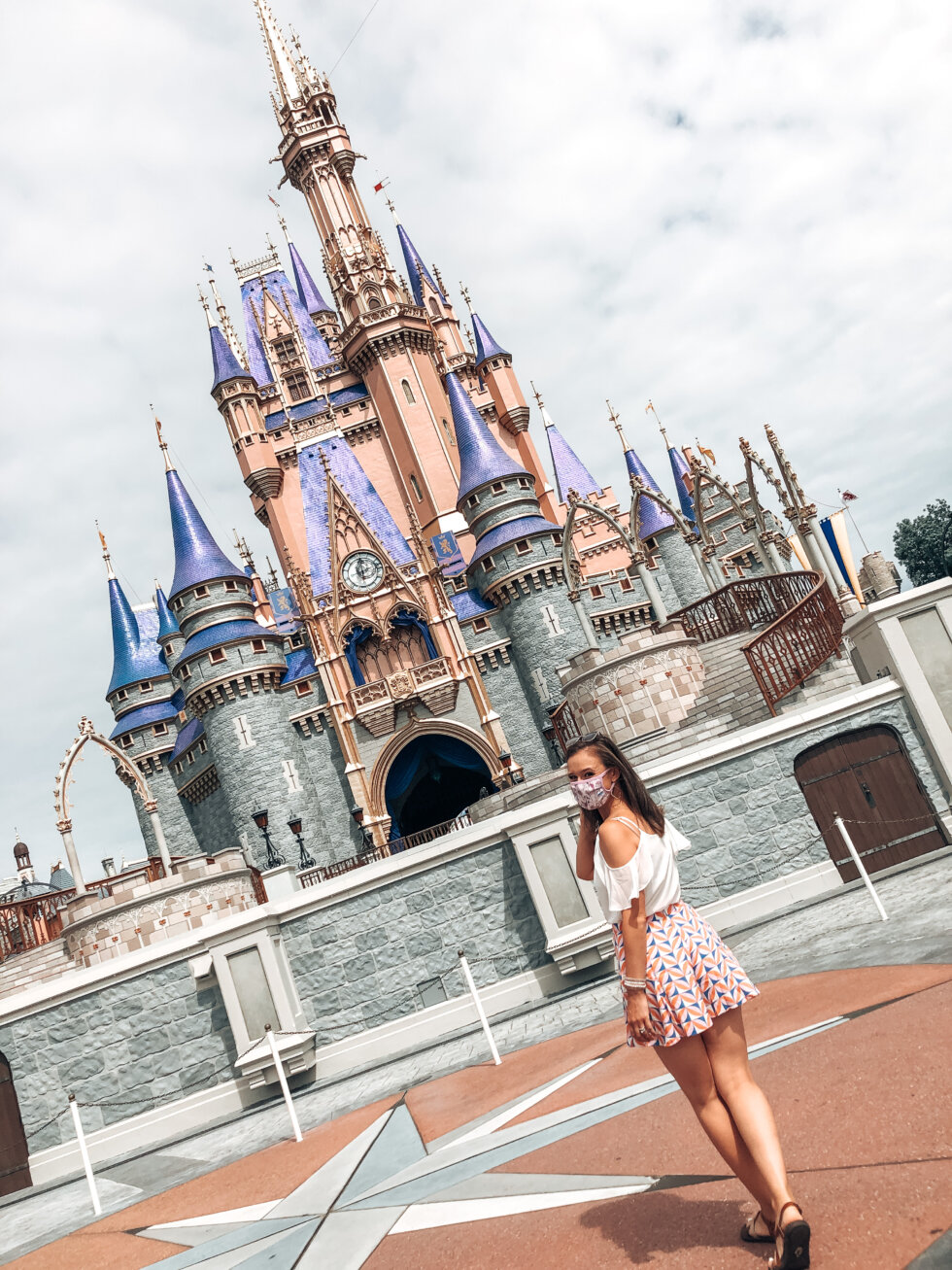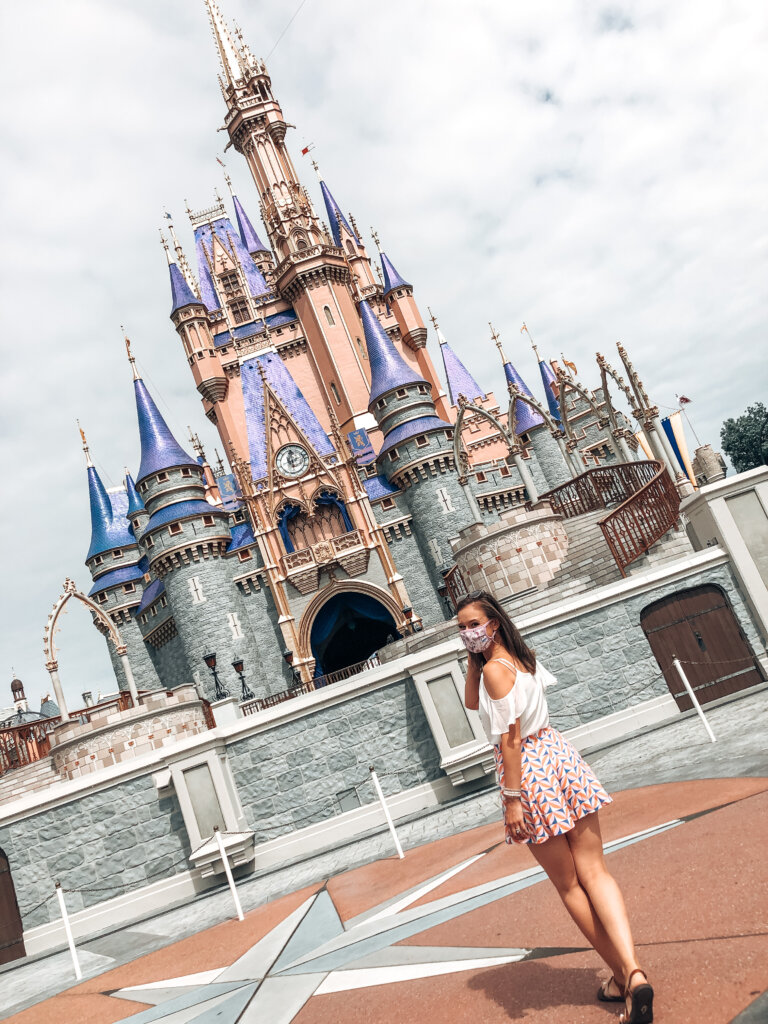 6. Yes, there is a secret castle suite and no, you can't book it
The Dream Suite was constructed during the Year of a Million Dreams in 2007. A secret elevator takes Guests from a concierge room up to the suite, where elegant touches tell the story of Cinderella.
I've actually been inside the suite on three separate occasions (never to stay) and I always geek out! The suite is only given away or auctioned in a sweepstakes.
Guests occupy the room about once or twice per month and are always assigned a Guest Relations host who stays in the concierge suite below for the duration of their visit.
The only other way to catch a glimpse of Cinderella's chambers was to join a high-end tour called The World of Dreams, which debuted last year.
I was part of the team that designed custom tours of WDW for Guests, but since getting laid off, I'm not even sure if the tour is still offered.
It is also worth noting that the Dream Suite was given away each month to a lucky Cast Member and five of their guests. I entered without fail, but alas, never won.
While no amount of money can purchase a stay in the suite, since a monetary amount has to be designated for the room for some kind of tax purposes (or something), it had been valued at $40.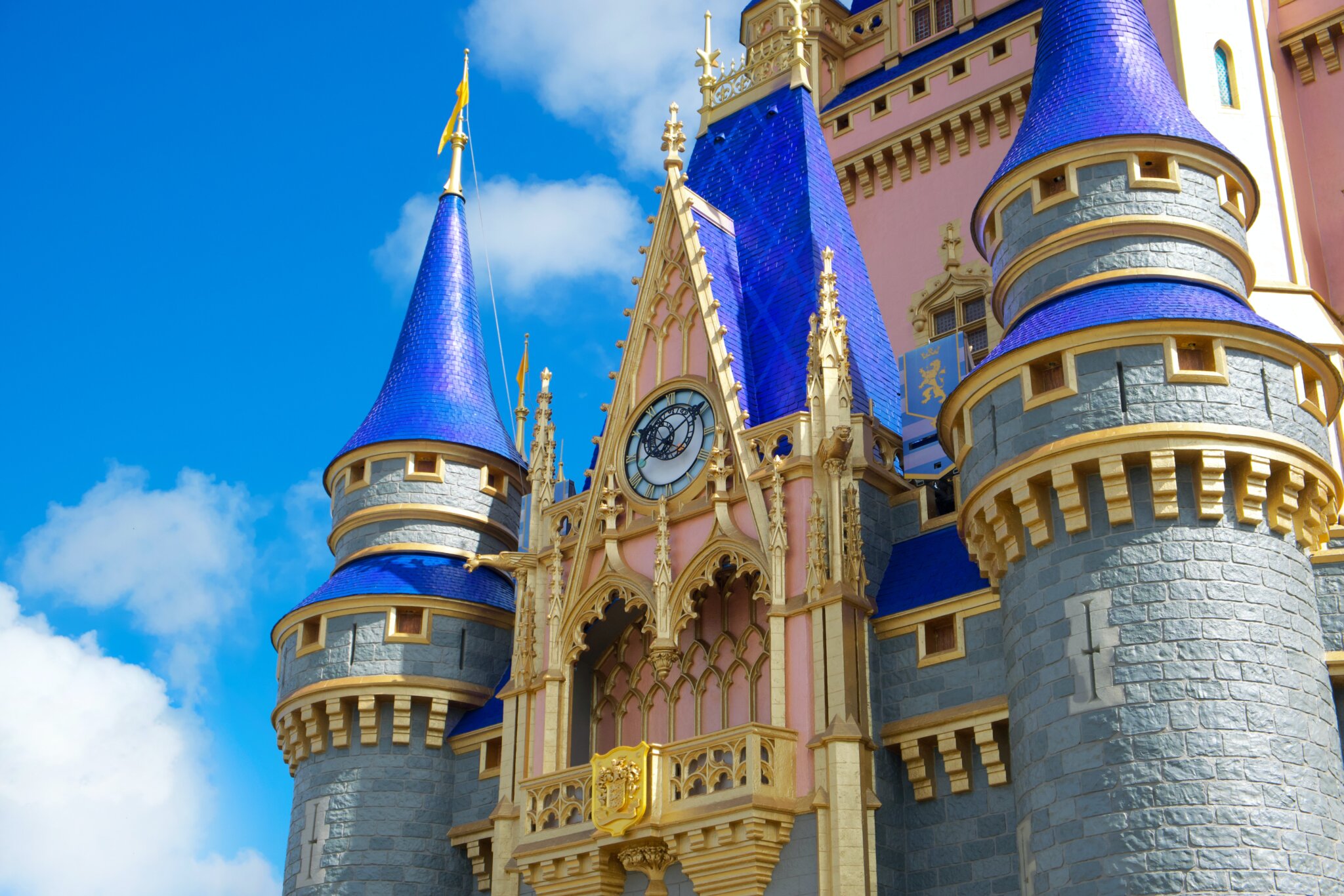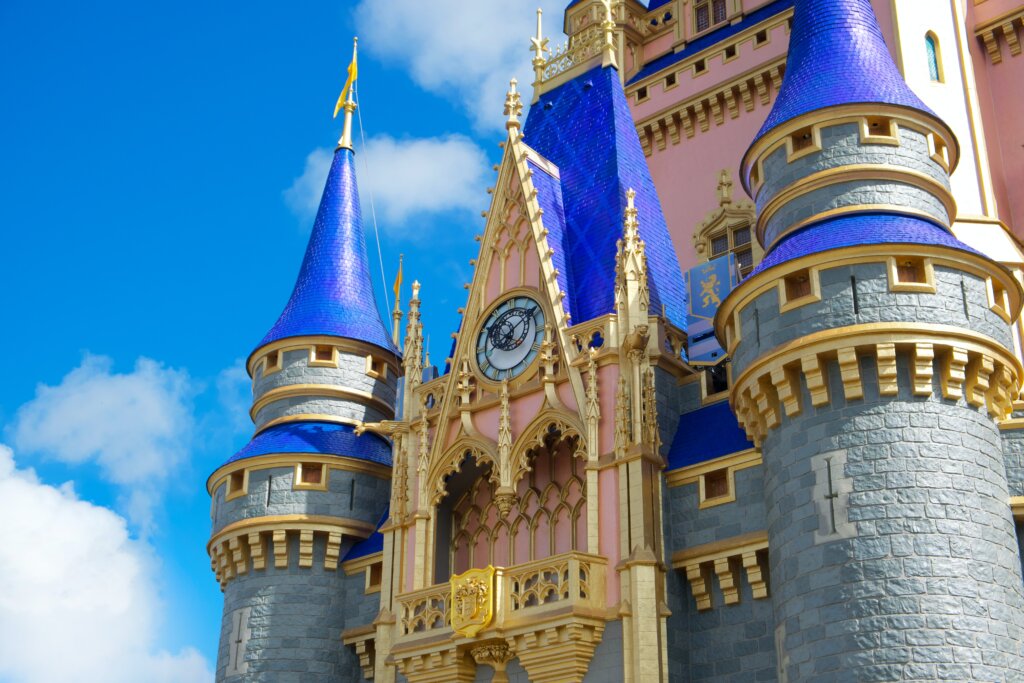 7. Tiles on tiles on tiles
Have you ever taken a stroll through Cinderella Castle? Considered the gateway to Fantasyland, the castle is open throughout the day (when the stage isn't being used for a show).
As you meander through the arches, take note of the mosaic that tells the story of Cinderella. The murals are made of over 300,000 pieces of Italian glass, sterling silver, 14-carat gold, and gemstones.
If you pay particularly close attention, you will notice that red and green tiles are used for the Stepsisters' faces—to signify anger and jealousy.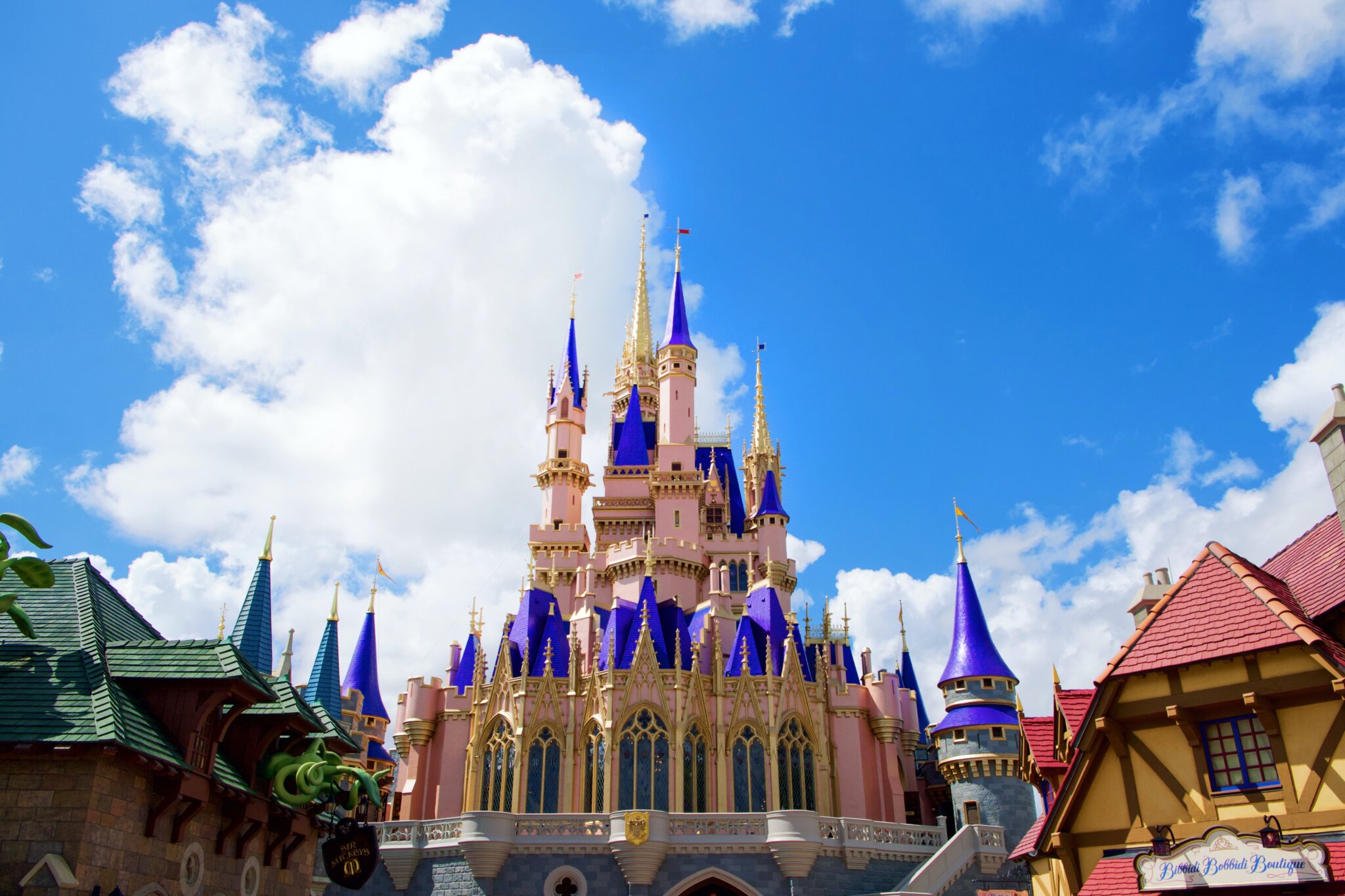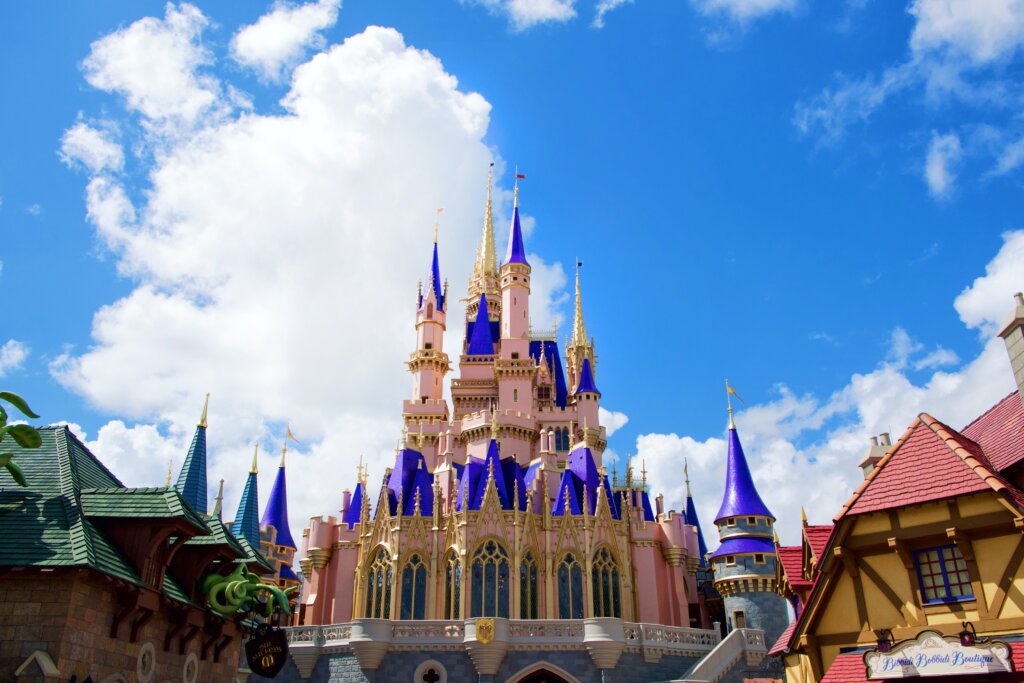 When the clock strikes midnight…
That should be enough fun facts to keep you going until the clock strikes midnight! I hope you've learned something new about the beauty that is Cinderella Castle.
Have you uncovered any of these secrets on your own?