*FYI - this post may affiliate links, which means we earn a commission (at no extra cost to you) if you purchase from them. Also, as an Amazon Associate I earn from qualifying purchases. For the full scoop on what this means, feel free to check out our Privacy Policy and Disclosure.
---
Wondering where to find the red city of Astapor (from Game of Thrones) in real life? Luckily for us geektrippers, the real life location of Astapor is a place you can actually travel to! This post will tell you everything you need to know.
Where is Astapor?
Astapor, also known as the Red City, is a city well known in Game of Thrones for being home to the Unsullied. We travel there in Season 3, when Daenerys and Jorah sail off to Astapor to acquire the Unsullied. As you might remember, this is the place that Daenerys almost gets assassinated by that creepy AF warlock girl, and we add Ser Barristan Selmy to the squad for a little while!
Astapor is one of three city states in the Slaver's Bay that Daenerys visits in her storyline, but if you want to see its beauty in real life (except you know, minus creepy warlock girls and Unsullied), you can! That's because…
Astapor in Real Life Is…
A stunning coastal city in Morocco known as Essaouira (formerly known as Mogador).
It was in this Moroccan city that the Game of Thrones crew set up shop to film Astapor scenes during Season 3.  Click here to see some fun set photos taken by a local!
Where in Essaouira, Morocco Can I Find Game of Thrones Locations?
Essaouira is a relatively small city, and you're bound to recognize filming locations all around. To start you off though, here are some of the most iconic spots used to depict Astapor in Game of Thrones Season 3:
The Essaouira city walls and fortifications 
Essaouira is a city known for its walls and fortifications, many of which were used during filming to depict iconic spots like the Walk of Punishment. Walking along the city walls will allow you to follow in Daenerys' footsteps, like through that big archway she passes on her way to see the Unsullied.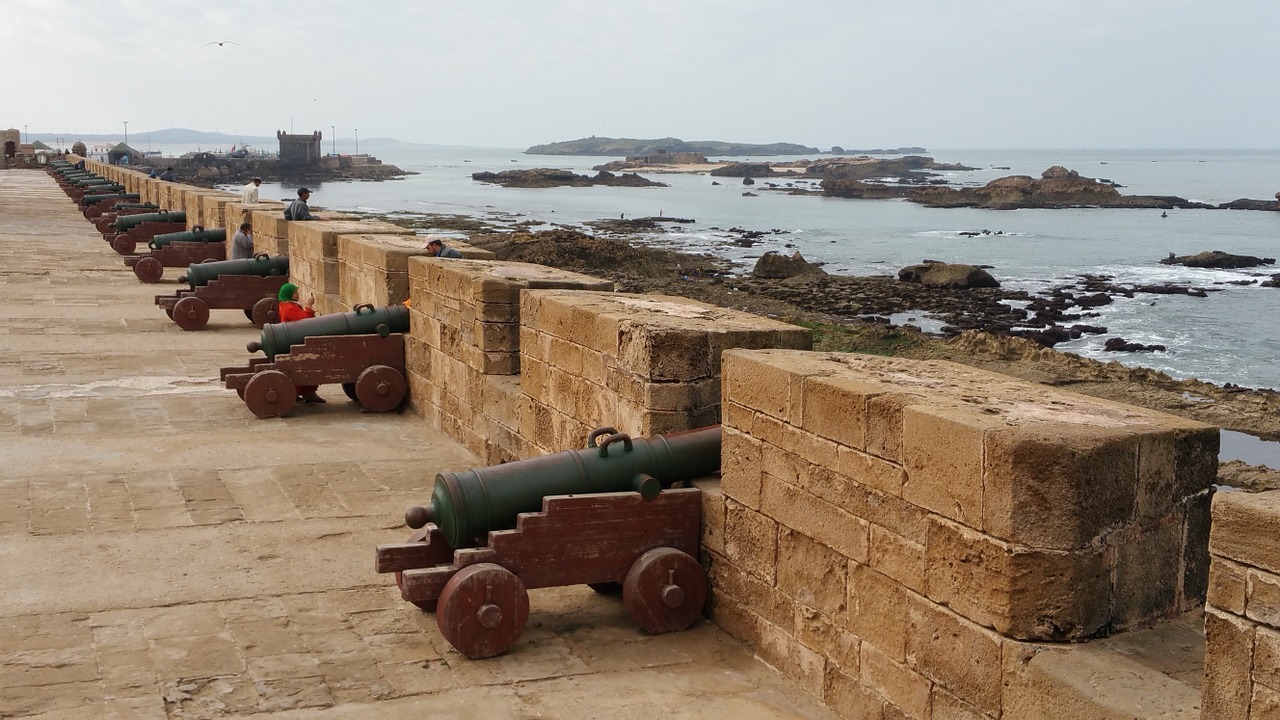 The Essaouira Harbour
We see the Essaouira harbour in several establishing shots in Season 3. You'll likely remember Daenerys walking along this harbour when she meets that warlock girl that tries to kill her (before good ol' Selmy saves the day).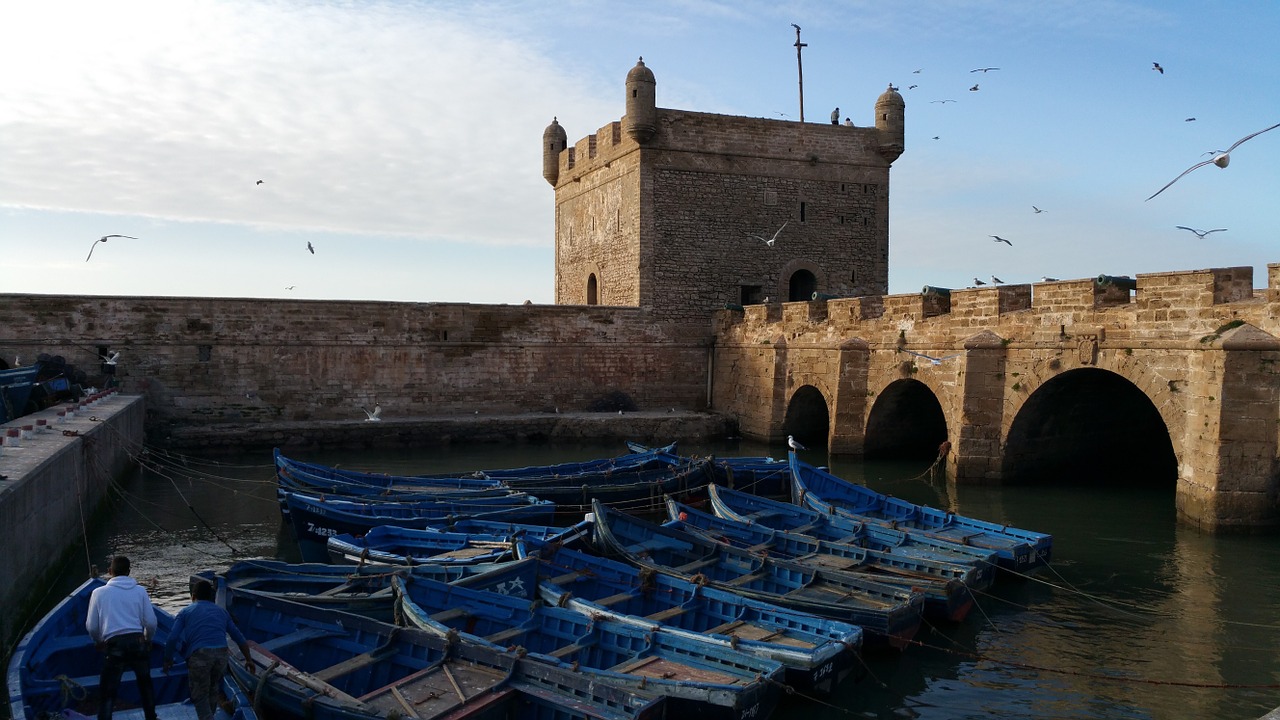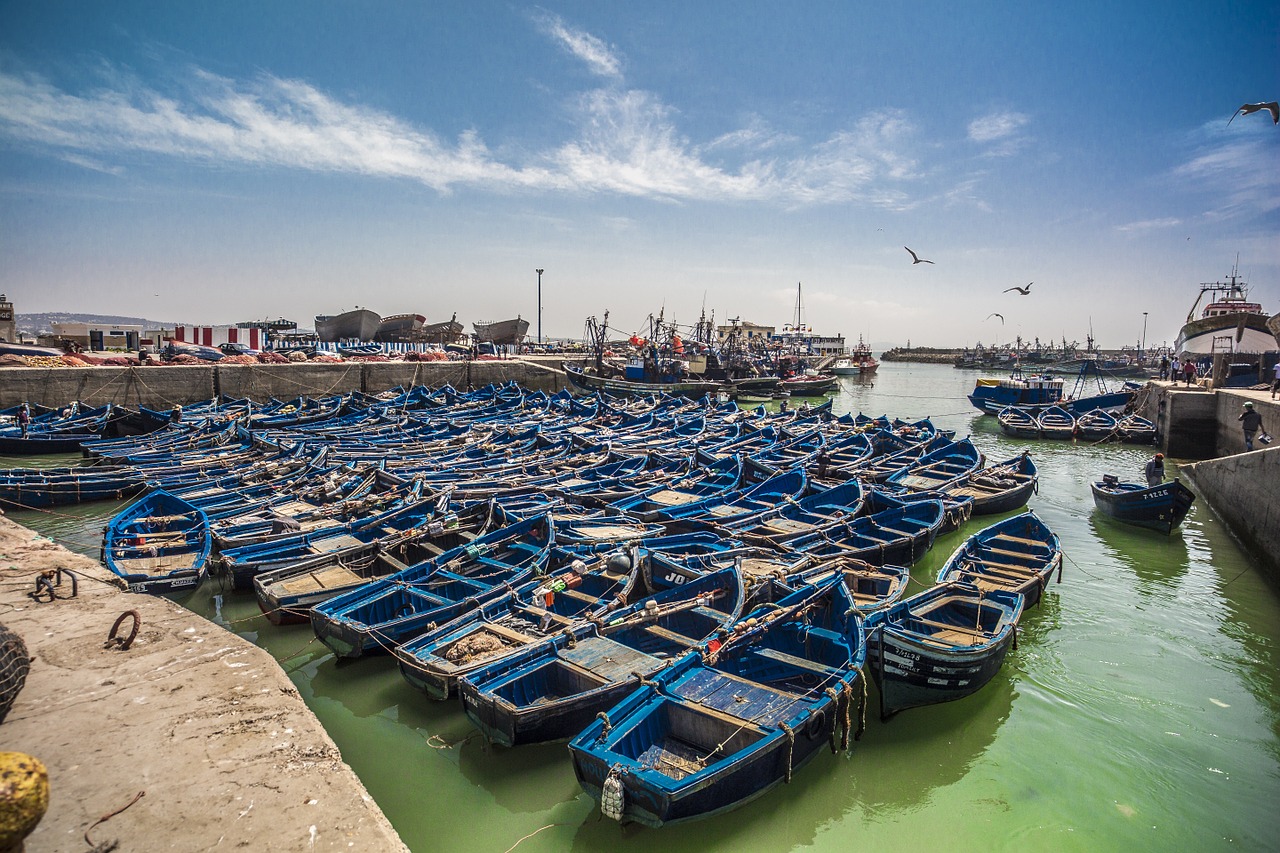 Which Astapor scenes filmed in Essaouira?
If you want to see Essaouira in action, here were some notable scenes that shot there:
Daenerys arrives in Astapor and walks around the city walls before seeing the Unsullied and Missandei for the first time:
Daenerys is walking along the Astapor harbour when she spots a little girl who turns to be a creepy little warlock assassin:
Daenerys takes a leisurely stroll down the Walk of Punishment:
What other locations in Morocco were used to depict Astapor?
Filming for Astapor took place all within Essaouira, with one notable exception. The iconic scene where Daenerys burns the crap out of the "Good Masters" was filmed at Atlas Studios in Tazentoute.
Save this guide on how to find Astapor in real life for later! Pin this graphic on Pinterest: