*FYI - this post may affiliate links, which means we earn a commission (at no extra cost to you) if you purchase from them. Also, as an Amazon Associate I earn from qualifying purchases. For the full scoop on what this means, feel free to check out our Privacy Policy and Disclosure.
---
Netflix's latest smash hit: Squid Game has us pondering a lot of important questions – questions like: what does honeycomb candy like? How hard is it really to cut out an umbrella? And most importantly: is the Squid Game Island REAL?
In this post, we'll show you all the info we've been able to find regarding Squid Game's spooky island, and where you can find it in real life.
NOTE: This post contains mild spoilers and references to all episodes of Squid Game. We don't reveal any major plot points, but do proceed with caution.
First: Where Was Squid Game Filmed?
While official details are sparse on where Squid Game filmed, the Internet has already uncovered some of the (few) Squid Game locations that are open to the public.
It has become open knowledge that the majority of the show was filmed on specially built sets (most likely in Daejeon), which was also where Train to Busan was filmed.
This fact has been confirmed by a lot of behind the scenes cast photos which have been posted, many of which are geotagged with Daejeon.
In addition, according to this video by YouTuber 안협소, one Korean studio that was used for filming Squid Game may have been DIMA Studio at the Dong-Ah Broadcasting University in Anseong.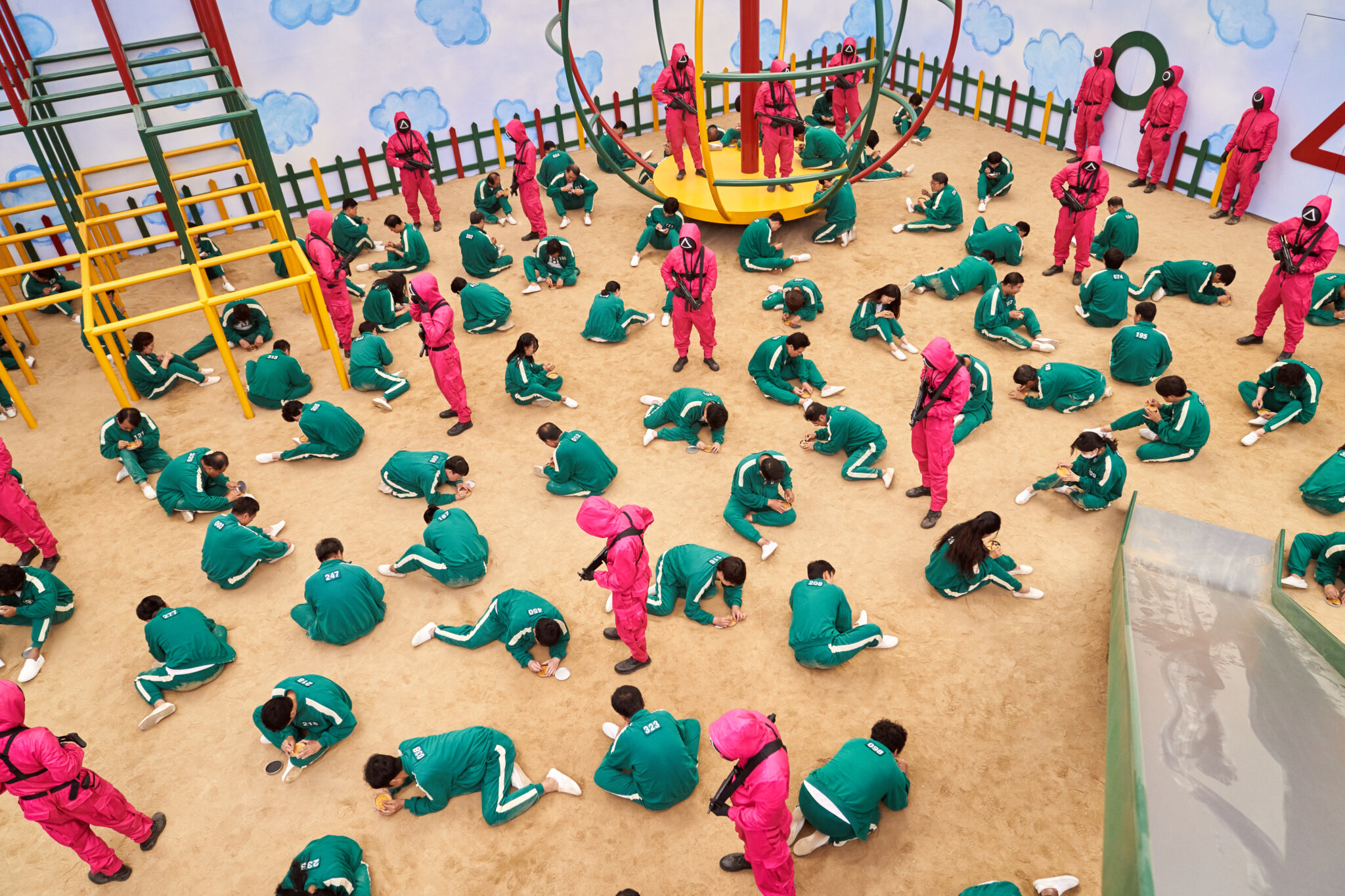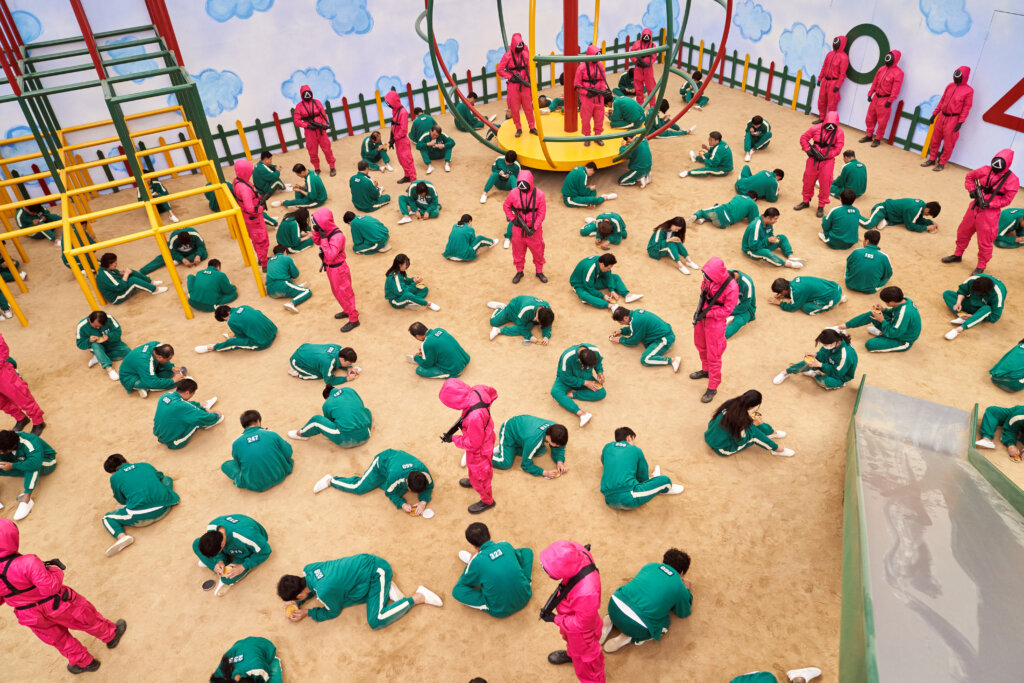 Unfortunately, since these sets were specifically built for the show, you won't be able to visit these Squid Game filming locations in real life to play Red Light, Green Light, lick the heck out of dalgona candy, or anything like that.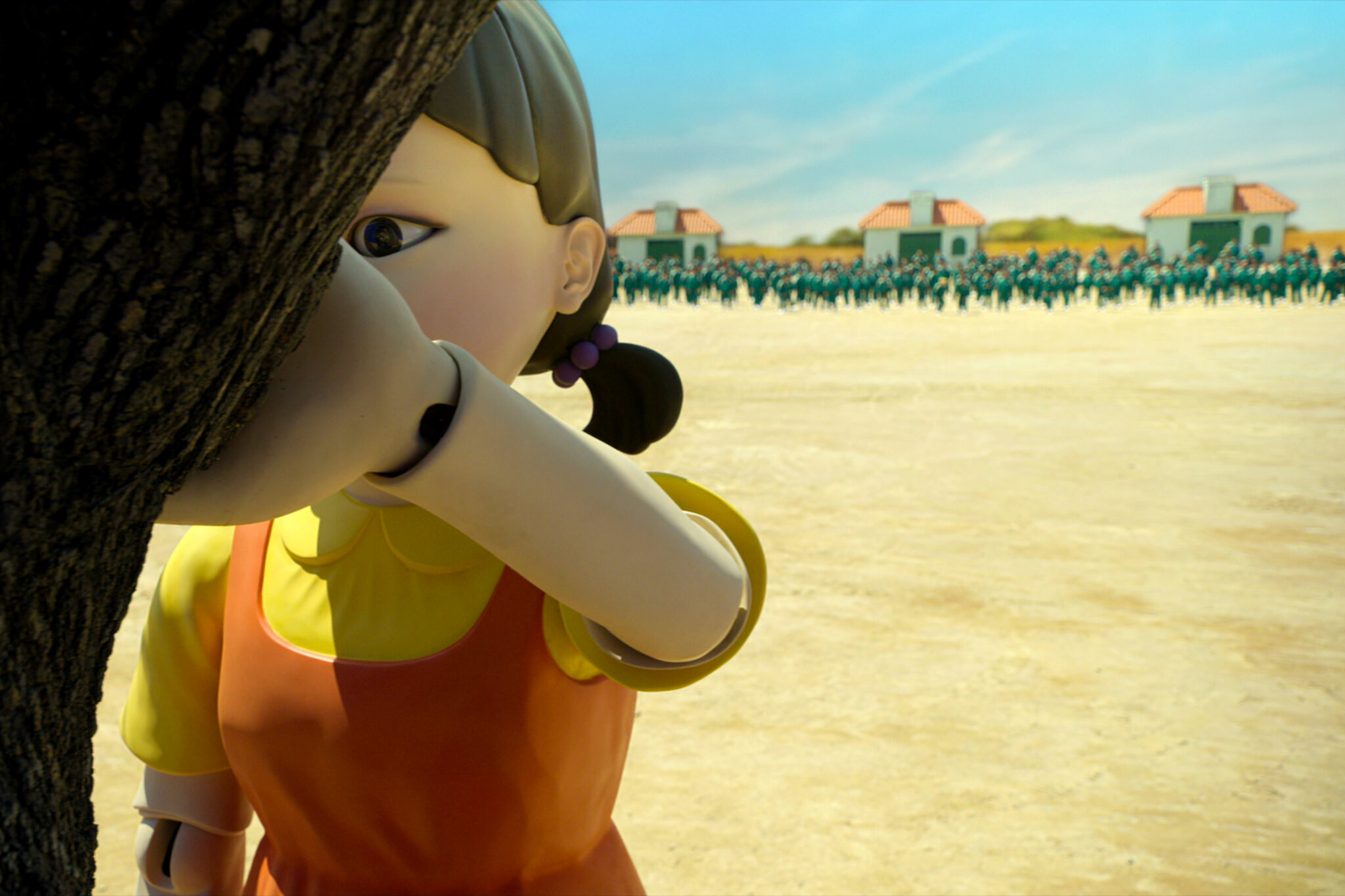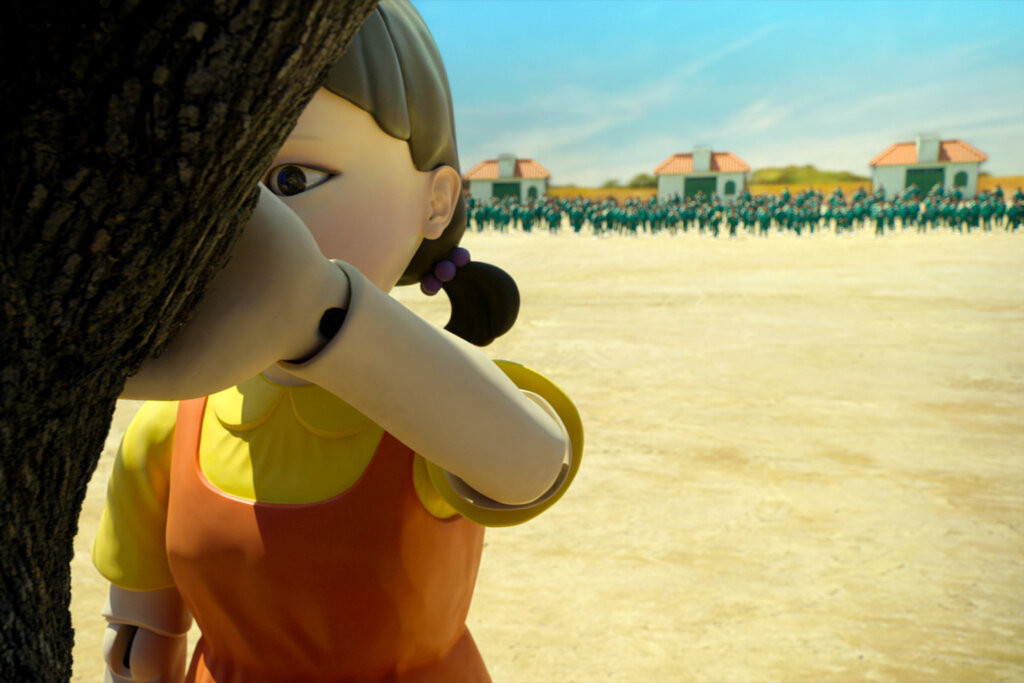 If you ARE keen to see Squid Game locations in real life, your best shot is Seoul, particularly the Yeouido district, which is kind of the financial hub of the city.
This is where pretty much all the city shots from Squid Game were filmed.
According to this amazing YouTube video by 안협소 (and its Part 2 here) breaking down locations, the following Squid Game filming locations can be found in Seoul:
Yangjae Citizen's Forest station in Gangnam (the subway station in Squid Game Ep 1)
Yeouido Park (where Gi-Hun is picked up)
Baegun Market (the market where Sang Woo's mom works)
7-Eleven Yeoui (as seen in Squid Game Ep 2)
Dobido Port (the port in Squid Game Ep 2)

IFC Mall (as seen in the final Squid Game Episode)

Minji Hair Salon (as seen in the final Squid Game Episode)
Read our full Squid Game filming locations list for photos and a more comprehensive list.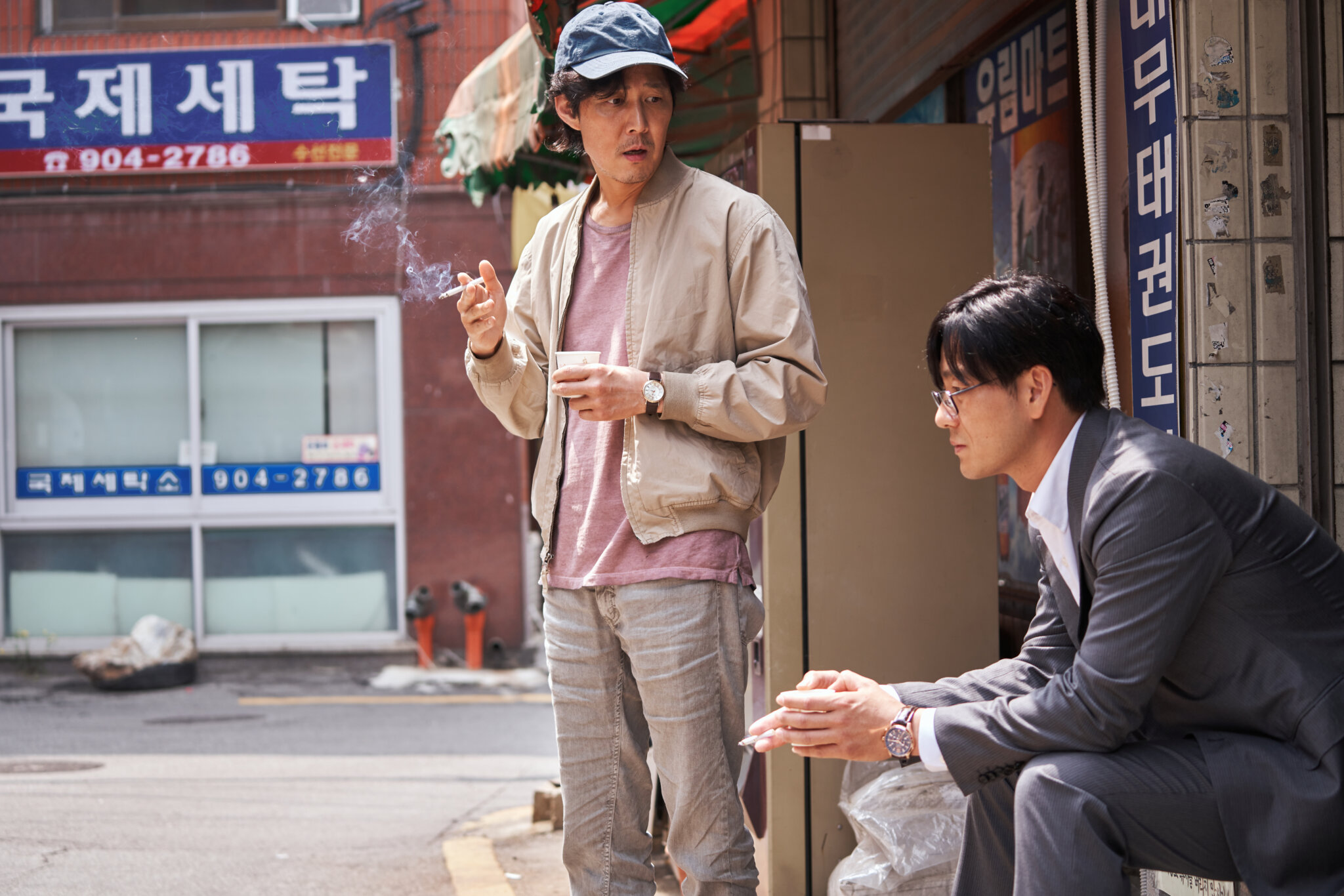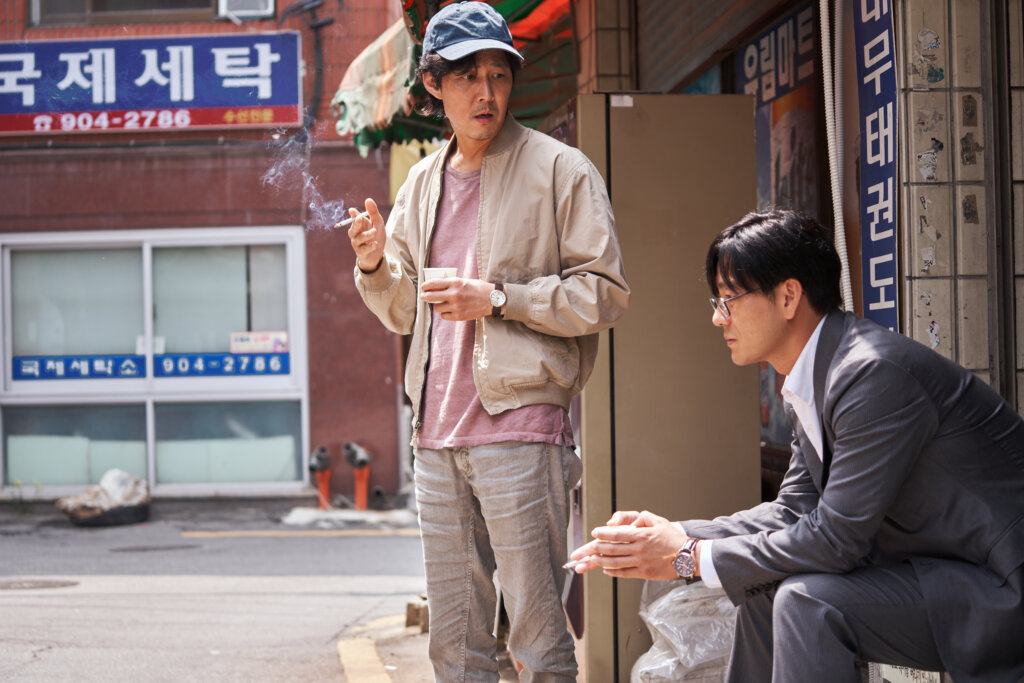 Some other reported Squid Game locations in South Korea include:
Gyodong Elementary School (the elementary school from the very opening shot of Squid Game)
But what about the Squid Game island where everything takes place…?
The Real Life Location of the Squid Game Island
Thanks to some viral TikToks like this one, we have good reason to believe that the island pictured in Squid Game is Seungbong-ri (승봉리), known for its distinctive shape said to have been created by a volcanic eruoption.
Here it is on Google Earth:
Some jokesters have even added a Squid Game location pin, registered it as a business, and started leaving reviews. At the moment, they're sitting at a solid 4.5, which is not bad for a literal death island.
Unfortunately, as Korean media has reported, visiting the Squid Game Island is no easy feat, as the island is largely uninhabited and there are no commercial boats that service that route. It appears that those who do visit the island usually go by fishing boat.
The Other Squid Game Island
Of course, true fans of the show know that there is more than one important island in Squid Game.
The other one in question is of course Jeju Island, the island that Player No. 067 (Sae-byeok) says she wishes to visit because it "doesn't look like Korea".
And Jeju Island is (luckily) a bustling tourist attraction that is very easy to visit. Located about an hour flight from Seoul (or less from Busan), it even has its own International Airport.
Maybe we can all get mojitos there someday?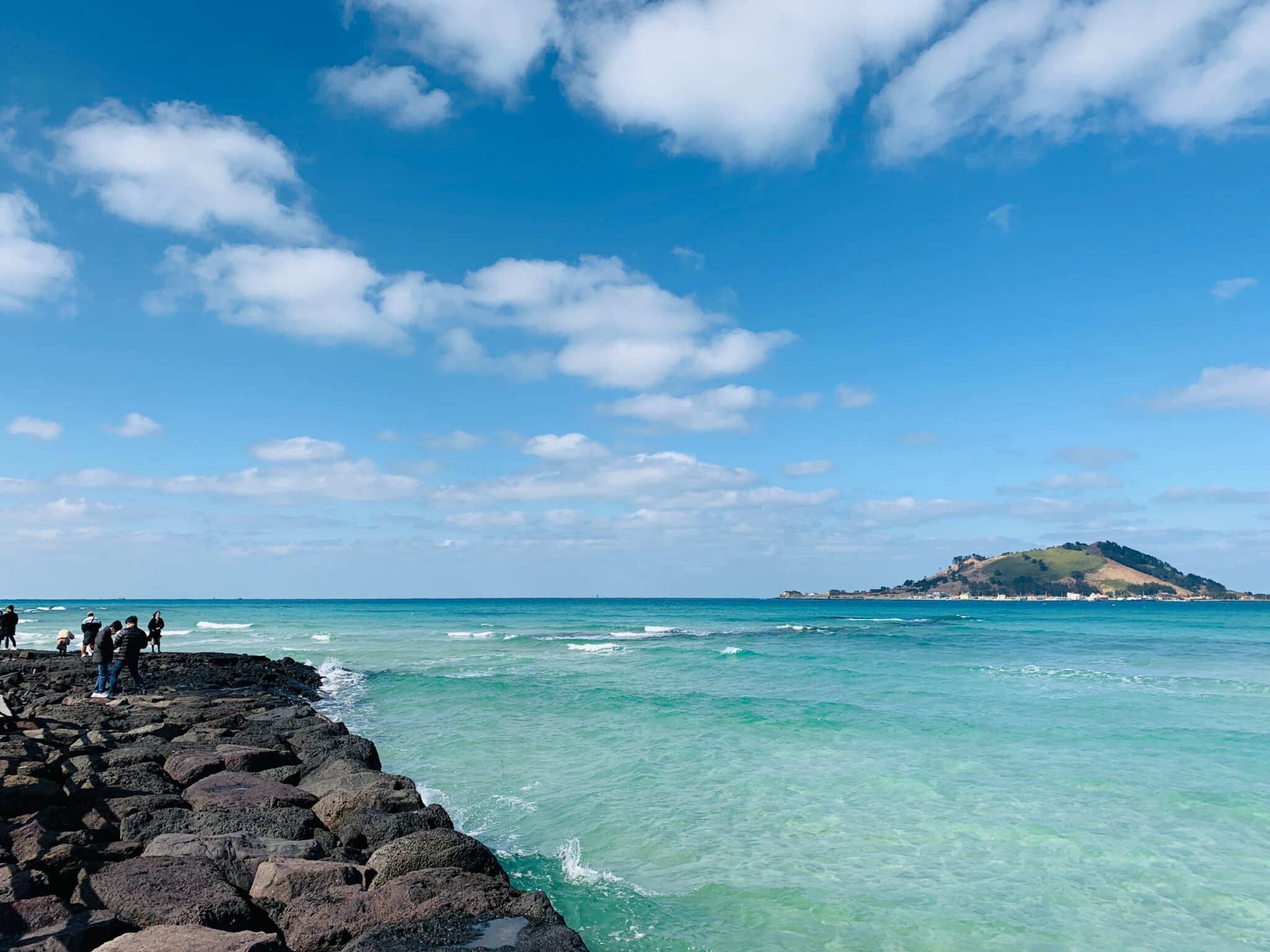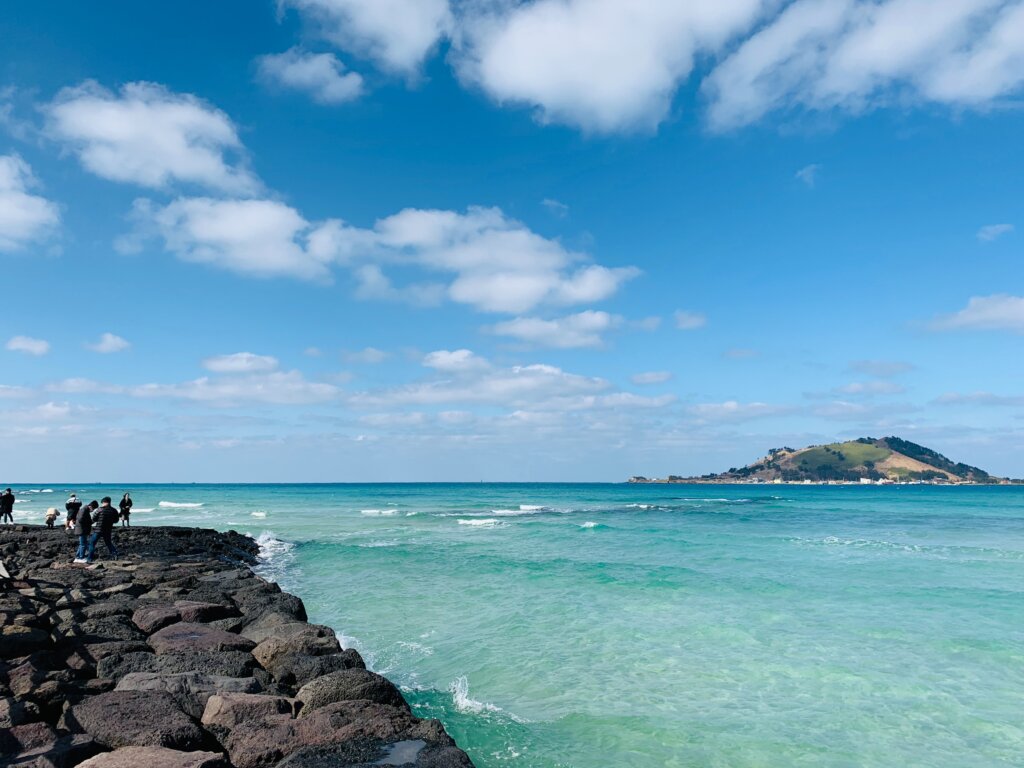 Any more questions about the location of the Squid Game Island?
Let us know in the comments!