*FYI - this post may affiliate links, which means we earn a commission (at no extra cost to you) if you purchase from them. Also, as an Amazon Associate I earn from qualifying purchases. For the full scoop on what this means, feel free to check out our Privacy Policy and Disclosure.
---
SPOILERS AHEAD! The following recap of Squid Game filming locations contains references to all episodes of Squid Game Season 1. Do not read until you've finished the season.
Wondering where Squid Game was filmed?
While much of the Netflix smash hit was filmed in South Korea on specially built sets, like at DIMA Studio in Anseong and likely in Daejeon, there are in fact quite a few Squid Game places you can visit in real life, whether you want to slurp convenience store noodles, drink soju in the rain, or try your luck at winning a toy gun for your daughter on her birthday.
… Too niche?
Anyways, here are the Squid Game filming locations you can visit in real life, in order of appearance. We hope you find this roundup useful!
NOTE: A huge thank you to YouTuber 안협소 for his Squid Game filming locations videos, which were a massive help in putting together this article.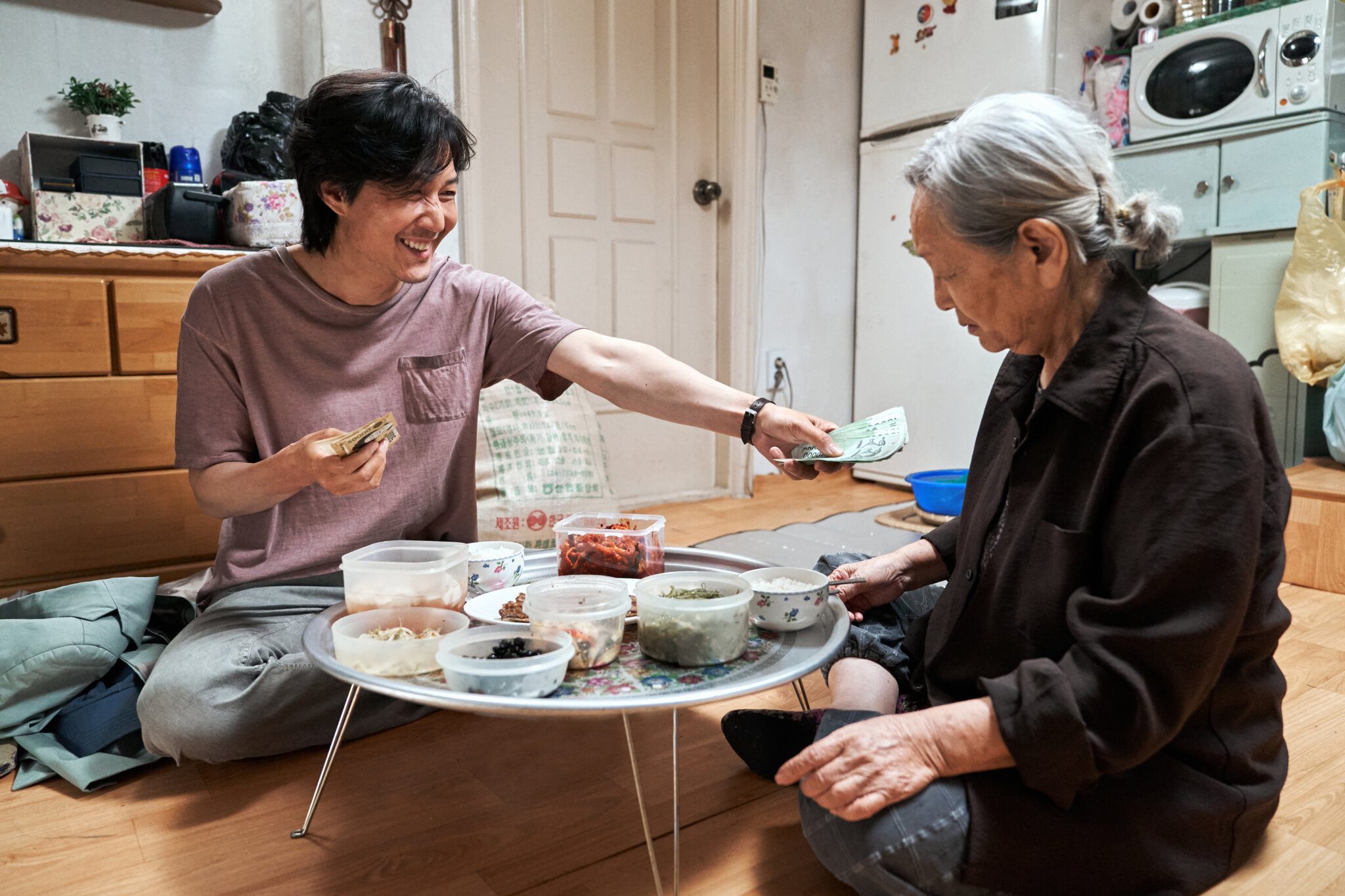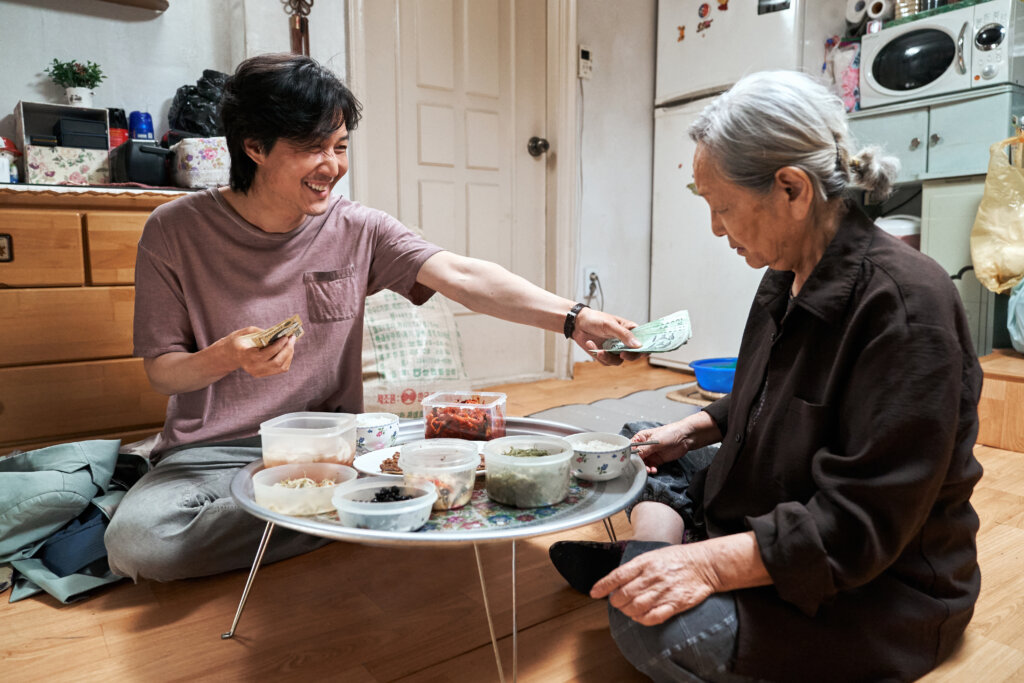 Gyodong Elementary School (교동초등학교), AKA The School in the First Scene of Squid Game
When we are first introduced to "Squid Game", we see the game being played in black and white on a school field. Where is this school from Squid Game in real life?
According to YouTuber 안협소, this school is Gyodong Elementary School, located in the South Korean county of Ganghwa-gun.
Sangbong Intercity Bus Terminal (상봉시외버스터미널), AKA Where Gi-hun Was Betting on Horses
Another easy Squid Game location you can visit in real life is Seoul's Sangbong Intercity Bus Terminal! This is of course where we see Gi-hun's highs and lows betting on horses in the 1st episode.
If you're feeling especially committed, maybe check out the washrooms to see if they also look familiar.
Pokopang in Changdong, AKA The Arcade Where Gi-hun Tries to Win a Gift
Looking to try your luck with the claw machines like Gi-hun and his talented little friend in Episode 1? Those scenes were shot at the Pokopang in Changdong, Seoul.
NOTE: This Google Streetview embed is old, so there's a cafe pictured, but that space occupied by the cafe is where they filmed the Pokopang scene in Episode 1 of Squid Game.
Yangjae Citizen's Forest Station in Gangnam, AKA Where Gi-hun Plays Ddakji
One of the most iconic scenes from Squid Game's 1st episode involves the South Korean game Ddakji. If you're looking for the exact subway station where they played Ddakji in Squid Game, head to Yangjae Citizen's Forest Station in Seoul.
Outside IFC Mall, AKA Where Gi-hun is Picked Up
Wondering where to catch a ride to the next Squid Game? The exact pick-up point from Episode 1 is just outside IFC Mall, in this spot:
Baegun Market, AKA the Market Where Sang Woo's Mom Works
To buy some fish of your own from a sweet saleslady like Sang Woo's mom, you'll have to head to Baegun Market in Seoul, specifically to this stall here:
Yes, the island from Squid Game is real, and it's known as Seungbong-ri.
Sadly, it's a mostly uninhabited island though that's not easy to reach for tourists.
Namsan Park, AKA Where Gi-hun and Sae-byeok Get Dropped Off
We're not 100% sure about this Squid Game location, but based on the N Seoul Tower being clearly visible in this scene, we speculate that Gi-hun and Sae-byeok were dropped off somewhere in Namsan Park in Episode 2.
Let us know in the comments if you know the exact spot!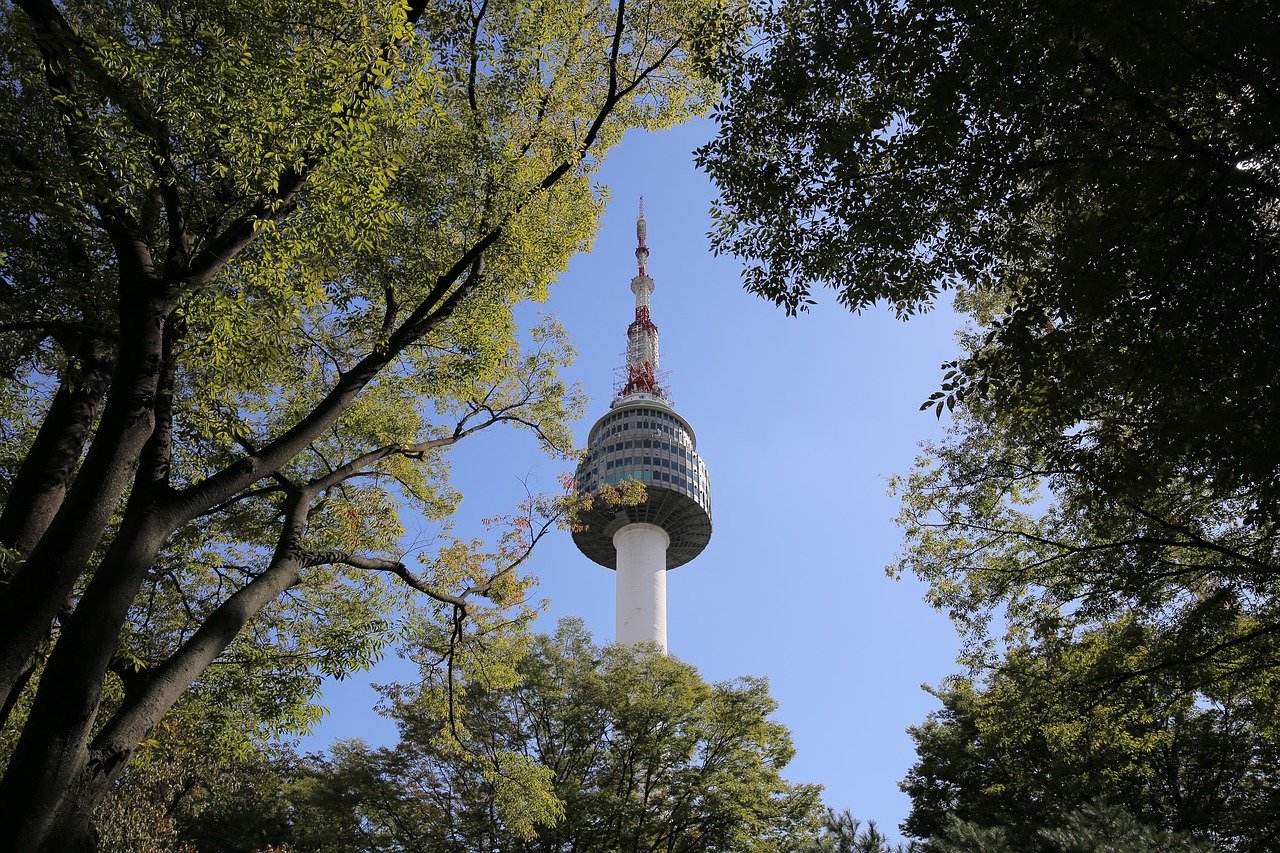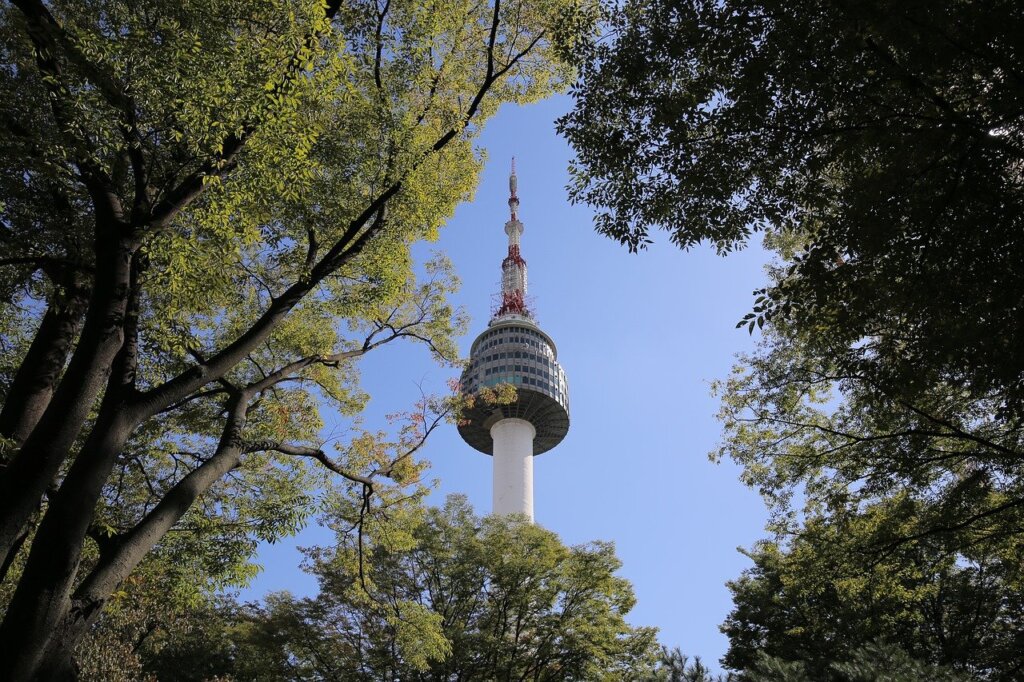 7-Eleven Yeoui, AKA Where Ali and Sang Woo Have Noodles
Looking a place to slurp up noodles after a traumatizing 24h full of terror?
Why not a nice 7-Eleven? The 7-Eleven Yeoui in particular is the one featured in Episode 2, when Ali and Sang Woo have been dropped off back in Seoul.
Baegun Market Again, AKA Where Gi-hun and Sang Woo Have Coffee Together
This is only down the street from Sang Woo's mom's fish stall, but it's a noteworthy Squid Game location to include nonetheless!
Daehan Hospital, AKA the Hospital Where Gi-hun's Mom Is
Address: Suyu-dong, Seoul, South Korea
Diabetes complications bring us to our next Squid Game filming location: Daehan Hospital, whose interiors and exteriors we see in Episode 2.
Healing Hope (힐링호프), AKA The "Nice Pub" Where Gi-hun Asks an Old Friend for Money
Address: 41 Keunumul-ro, Daeheung-dong, Mapo-gu, Seoul, South Korea
In Episode 2, we see Gi-hun begging is friend for money before his friend's wife comes out and puts them in their place. The exact "nice pub" in this scene is a pub called Healing Hope in Seoul, near Mapo station.
CU Ssangmun Uicheon Branch (CU 쌍문우이천점), AKA Where Gi-hun Drinks in the Rain
Address: 11 Uicheon-ro 39-gil, Ssangmun-dong, Dobong-gu, Seoul, South Korea
Another popular filming location from Squid Game is the little convenience store where we see Gi-hun drinking soju in the rain before being joined by you know who.
According to this Korean article, business has been booming at this shop since Squid Game skyrocketed to popularity. Fans come in droves to sit outside the shop, drink soju, and eat instant noodles just like in the show.
Fun fact: Apparently the owner of the shop had no idea what the show was about, and only consented to filming because he was a fan of Lee Jung-Jae, who plays Gi-hun.
My Land, AKA Where Deok-su Goes in Episode 2
Address: 7 Wolmi-ro 234beon-gil, Gaho-dong, Jung-gu, Incheon, South Korea
Looking for the colourful amusement park where Deok-su meets his henchman in Episode 2?
This fun little place is actually My Land, an amusement park on a small island off the coast of Incheon.
Ppeyongtaek-Siheung Expressway AKA Bridge Where Deok-su Goes in Episode 2
For the location of where Deok-su made a… splash, check out this location on Google Maps:
Dangjin Dobido Port (the port in Squid Game Ep 2)
Address: 558 Nanjido-ri, Seokmun-myeon, Dangjin-si, Chungcheongnam-do, South Korea
At the end of Episode 2, we see all the Squid Game vans being loaded onto a ferry to be taken to the mysterious island.
The port shown during these scenes is none other than the Dangjin Dobido Port.
Outside Samwoo Pharmacy (삼우약국), AKA Where Gi-hun Leaves Sae-byeok's Brother
In a grim show like Squid Game, we're all for the little happy moments, and the scene of Gi-hun honoring his promise to Sae-byeok, well that's one of our favorites!
If you're wondering where they shot this scene, you'll find it here, just outside of Samwoo Pharmacy.
7th Floor of IFC Mall, As Seen in the Final Squid Game Episode
This skyscraper shown at the end of Squid Game is indeed one you can visit in real life, and you'll find it right here:
Outside of IFC Mall, AKA Where the Homeless Man Was Laying
Another noteworthy location from the final few parts of Squid Game is the perch where we see the homeless man freezing in the snow, which is just outside of the IFC Mall here:
Minji Hair Salon, AKA the Salon From the Last Episode
Looking for a place that does great bright red hair? If you're looking for a new do like Gi-hun, Minji Hair Salon here is the place to go:
KINTEX Exhibition Center, AKA Incheon International Airport
The final scenes in Squid Game season 1 take place at Incheon International Airport, but according to this article, those airport scenes were actually shot at KINTEX Exhibition Hall 2 in Ilsan.
Can You Help Us Find These Other Squid Game Filming Locations?
There are still a few filming locations from Squid Game we need to add to our list, so let us know if you have any leads on the following!
Gi-Hun and his mom's house
The Daehan Bank where Gi-hun withdraws money in Episode 1
The street food place where Gi-hun takes his daughter for tteokbokki in Episode 1
The apartment building where Gi-hun's daughter and ex-wife live
Where Ali and Sang-woo get dropped off in Episode 2
The police station Gi-hun visits in Episode 2
The apartment building that Jun-ho searches in Episode 2
The orphanage that Sae-byeok's brother is in
The factory Ali works at in Episode 2
The agency Sae-byoek goes to in Episode 2
Ali's house in Episode 2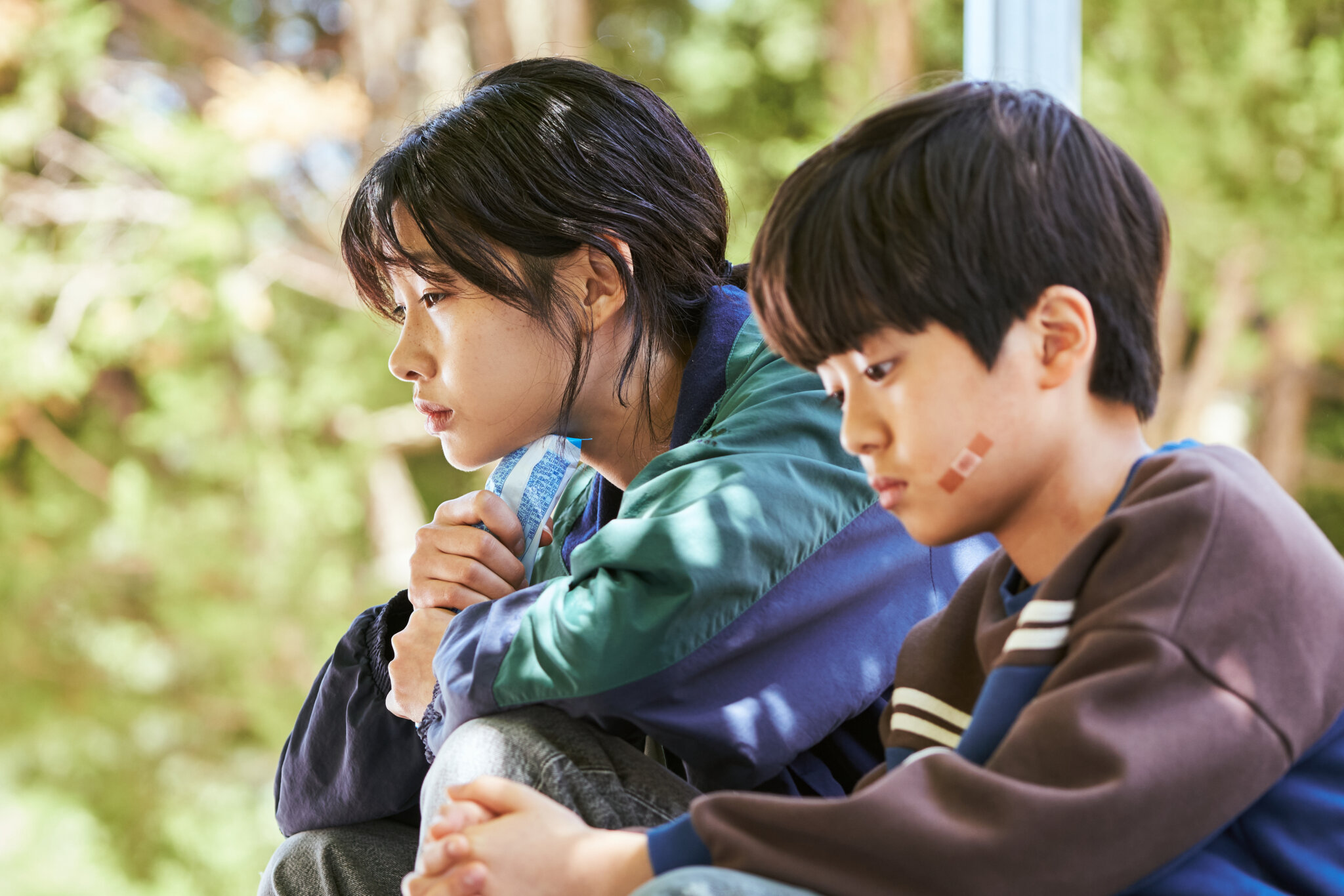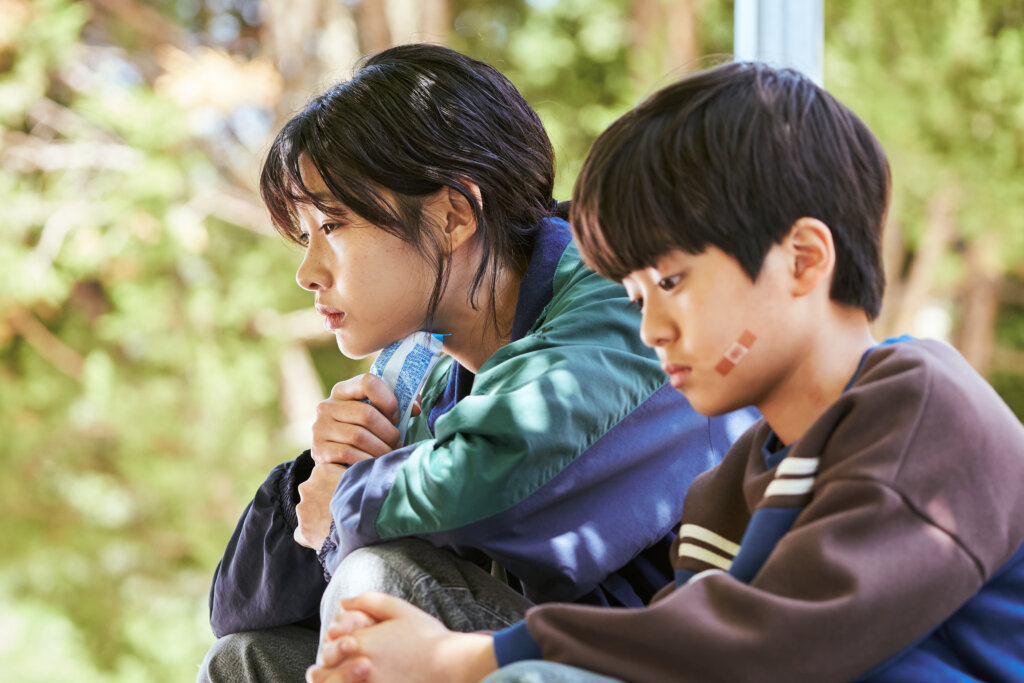 We hope you enjoyed this guide to where Squid Game was filmed!
Let us know in the comments if you have any corrections or leads on additional locations! Thanks for reading.