*FYI - this post may affiliate links, which means we earn a commission (at no extra cost to you) if you purchase from them. Also, as an Amazon Associate I earn from qualifying purchases. For the full scoop on what this means, feel free to check out our Privacy Policy and Disclosure.
---
Cornwall is a mystical land drenched in history, legend, and awe-inspiring landscapes. For centuries, its unmatched beauty and delightful magic have attracted visitors from around the world to experience just what it is that makes Cornwall so special.
And while Cornwall's natural beauty, clear blue waters, and tasty pasties are prime reasons to visit, one of its most dazzling features may be its historic centuries-old castles with infinite stories to tell.
Here are five absolutely enchanting Cornwall castles you must add to your bucket list!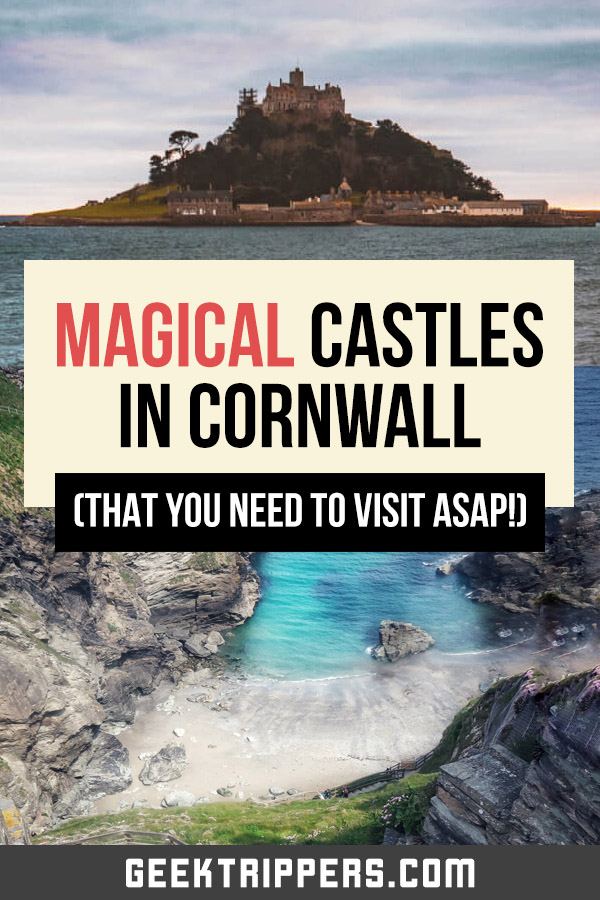 1. St Michael's Mount, Marazion
The rocky island of St Michael's Mount, crowned majestically with an imposing church and castle, is truly one of the most magical sights to behold in Cornwall. Linked by a granite causeway to the charming town of Marazion (found 2 miles east of Penzance), this historic monument is home to buildings dating back to the 12th century, and a gorgeous castle that has been home to the St Aubyn family since the 17th century.
At low tide, you can walk across the causeway, or otherwise access the island by boat for tours of the castle, its gardens and the spectacular island itself. The view from the mainland is of course equally spectacular, especially when the sun begins to set.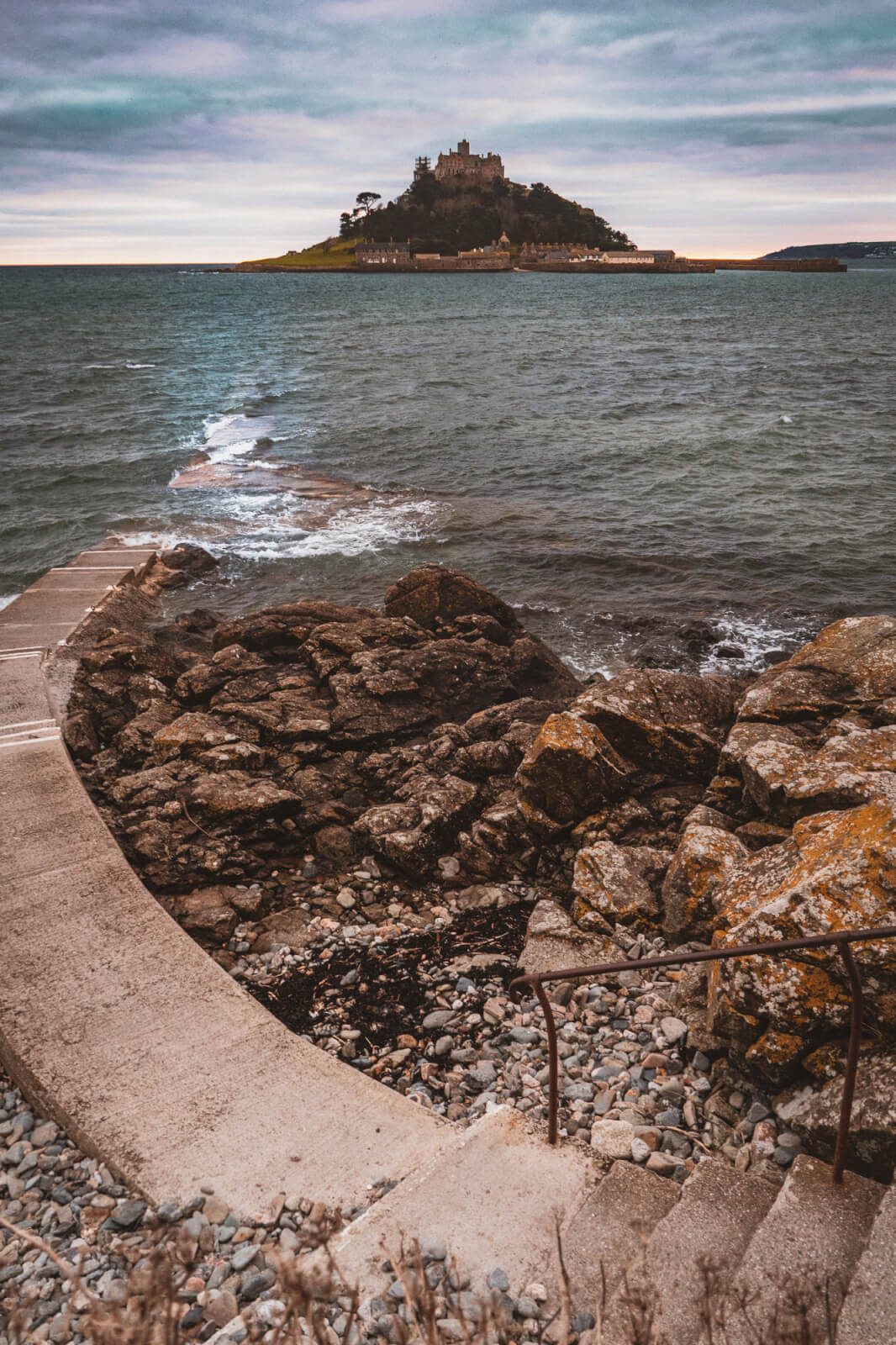 2. Tintagel Castle
Another unmissable Cornwall Castle is of course Tintagel Castle, a medieval marvel linked inextricably with the popular tales of King Arthur, who is rumoured to have been born here.
Located in North Cornwall, Tintagel Castle was originally built by Richard (1st Earl of Cornwall) in the 13th century. While it fell to disrepair for centuries, today Tintagel Castle is a thriving tourist hotspot, and one of the most famous places to visit in all of Cornwall. From cliffside castle ruins and Merlin's cave to a larger-than-life bronze statue and a new majestic footbridge linking the two sides of the ruins, there is plenty to discover here.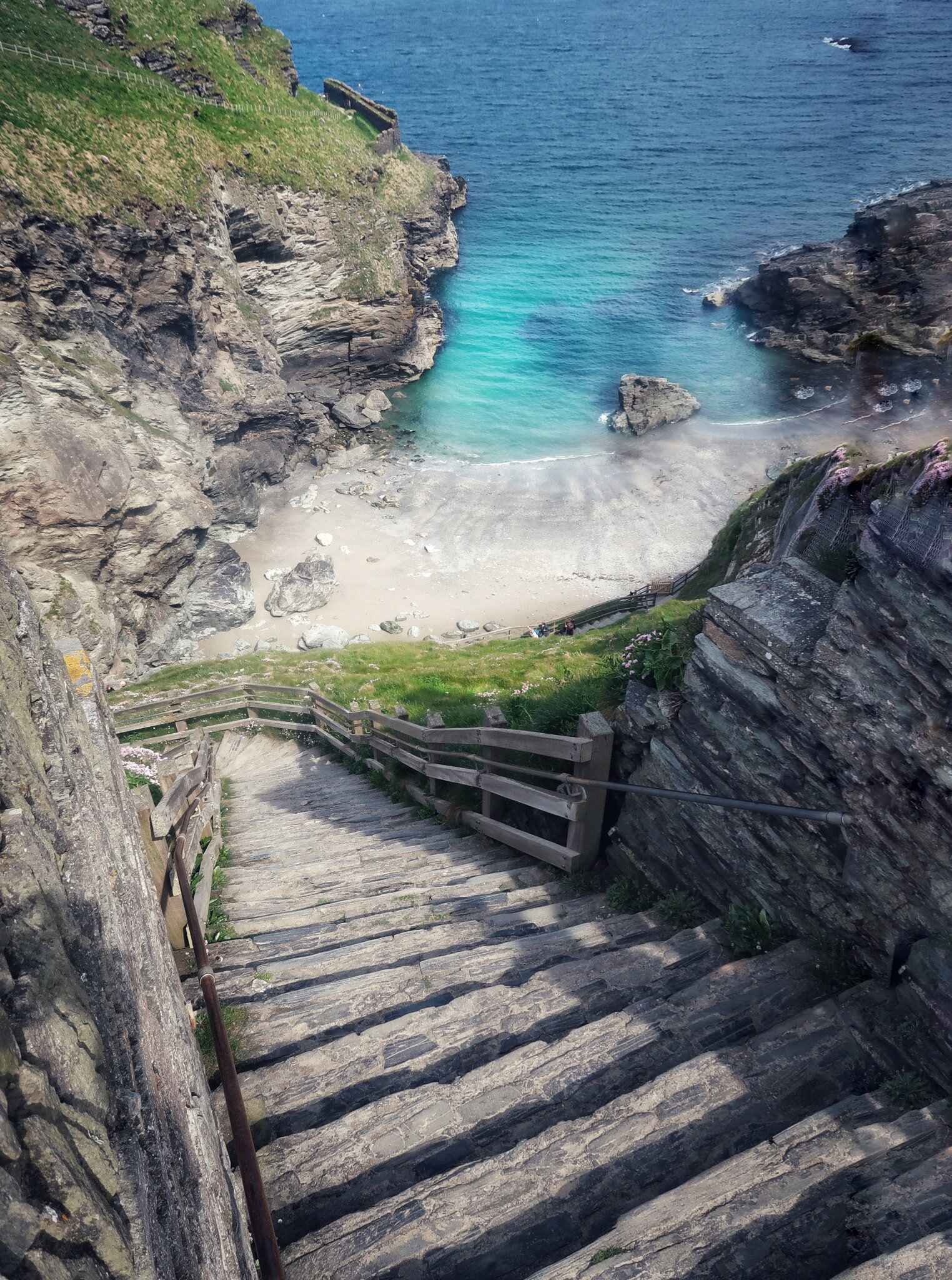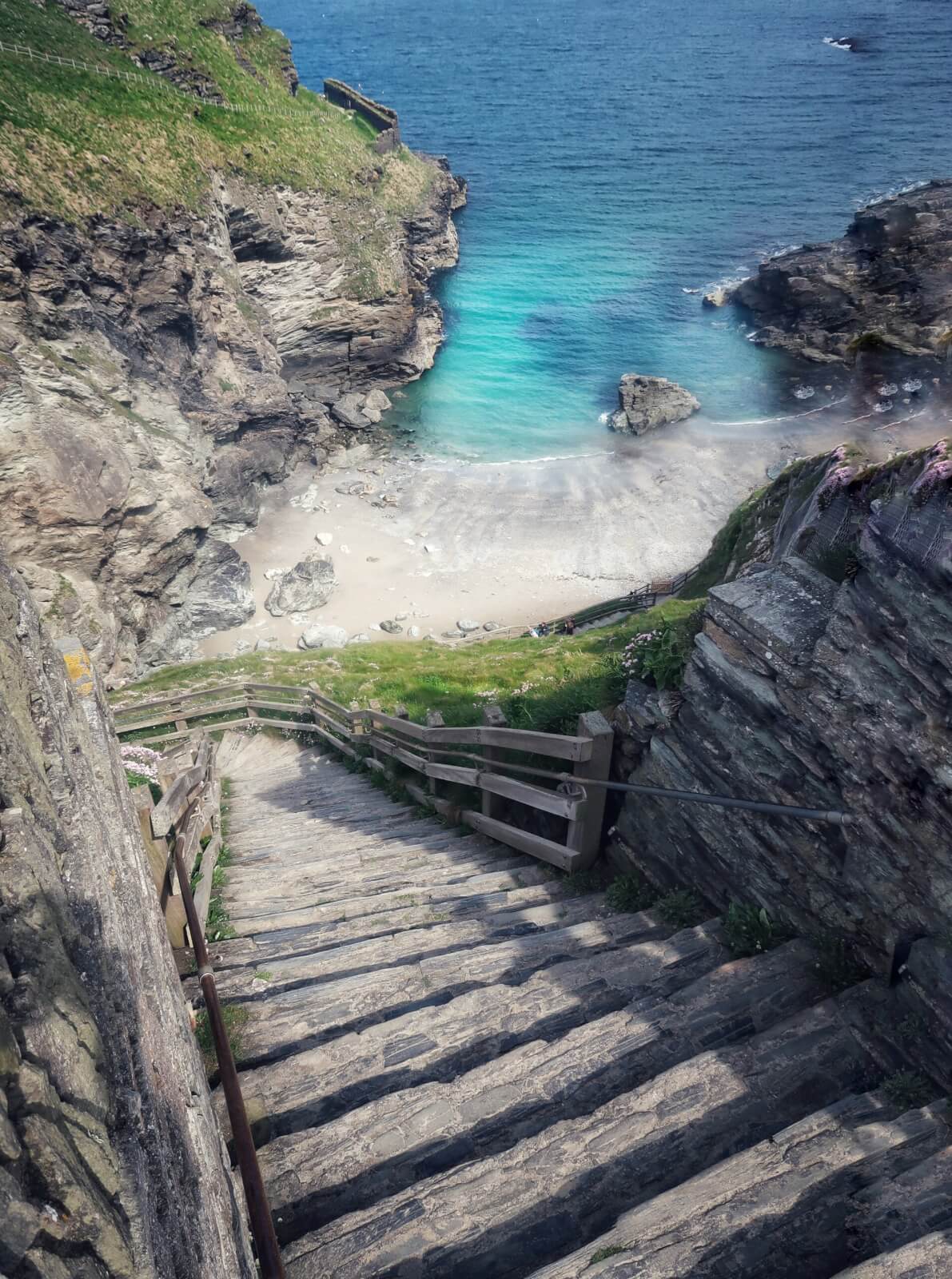 3. Saint Mawes Castle
The clover-shaped Saint Mawes Castle, part of a series of forts built in the 16th century to thwart invasions from France and the Holy Roman Empire, is among the best-preserved of Henry VIII's coastal artillery fortresses.
Boasting stunning sea views, some of the most beautiful grounds in Cornwall, and elaborate, well-preserved details, this is one Cornwall castle you need to make sure you visit!
View this post on Instagram
4. Launceston Castle
The imposing hill-top Launceston Castle with its distinctive round tower is one of the most well-known Cornwall castles, and rightfully so – this beauty has held countless roles over the years, from the Earl of Cornwall's administrative quarters and a prison to today a tourist attraction that offers a rich historic experience for visitors. Its lush castle grounds of course also offer the perfect spot for a picnic with a view.
Want to get even higher? A fun feature of Launceston Castle is that you can actually climb it through an internal staircase, offering a glimpse of the idyllic town and landscapes below.
View this post on Instagram
5. Pendennis Castle
Last but not certainly not least, we have Pendennis Castle, another one of Henry VIII's illustrious coastal fortresses. Since the Tudor times, this castle has served an important protective role in defending Cornwall, and today it offers a rich experience for visitors keen to experience its tumultuous history.
Like most Cornwall castles, Pendennis Castle is as historic as it is beautiful. In fact, it played a crucial role in both World Wars, with many fascinating stories that you can discover upon your visit. With its splendid views of the sea and remarkable castle park, this is one must-visit for your Cornwall itinerary.
View this post on Instagram